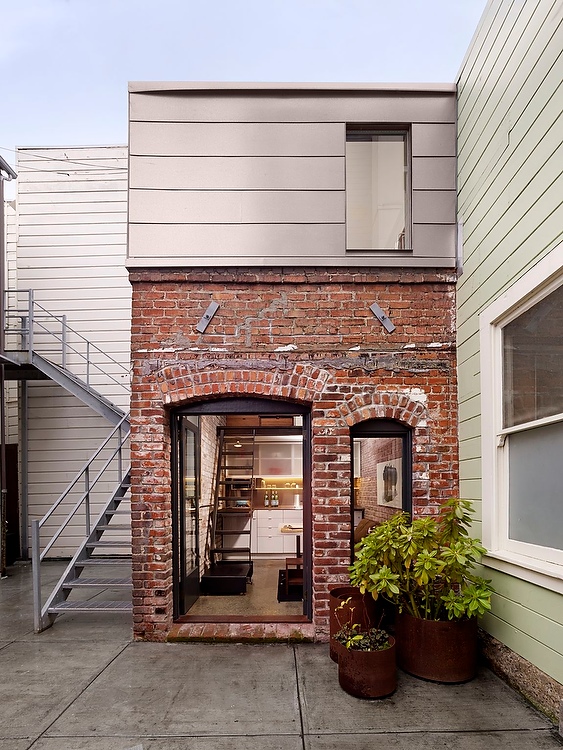 Although small in square footage, the Brick House is large in personality. I have always been a firm believer that the creative use of a diminutive space is both thought provoking and an impressive partnership between architect, designer and client. In addition, small spaces are becoming more desirable as both urban living and price per square foot are on the rise.
Architect Christi Azevedo has beautifully transformed the tiny Brick House, originally a laundry boiler room into this captivating guest apartment. We all love to have friends and family come to visit, but also long to have them in their own space, allowing them the luxury of keeping their own hours while on holiday.
As we take a tour of this detail-driven guest home, we find a well laid-out first floor. A fully functional kitchen, social area and foldout table greet us as we come inside. Tucked away on the second floor – via a "ships ladder" – are a bathroom, generous sized closets, a changing area and sleeping nook. The homeowners spared no expense for their discerning guests, creating this snug home away from home.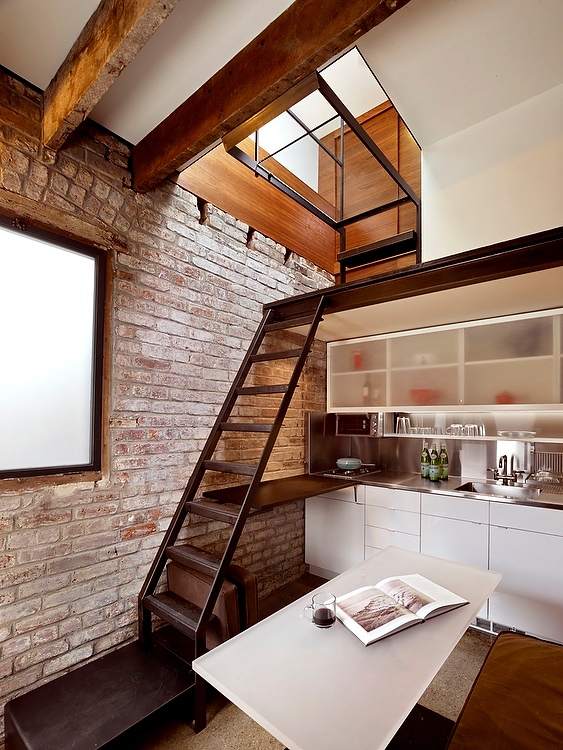 One of my favorite details is the tread and glass landing which marries the two floors seamlessly and tricks the eye upward. Materials such as sandblasted glass, vintage brick walls and warm woods are utilized judiciously, creating a warm flow of texture.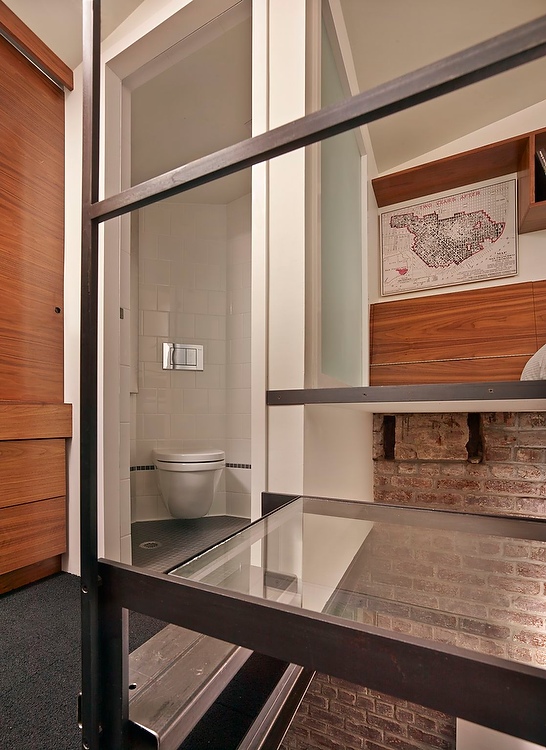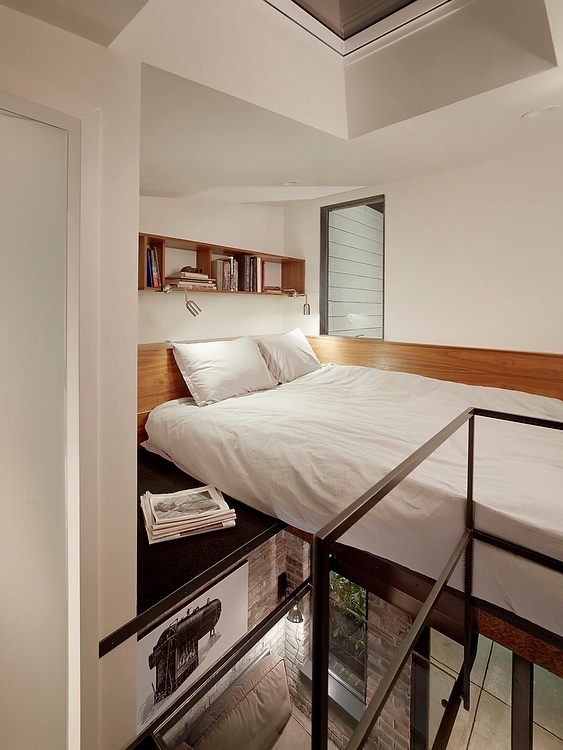 Architects: Azevedo Design
Photography: Cesar Rubio