The design team at Bernd Gruber was hired to overhaul this traditionally styled chalet in Kitzbuhel, a small medieval town in Tyrol, Austria. It was the client's wish that the character of the home was to be preserved as much as possible, while updating it to enjoy modern amenities and to add more natural light.
Conventional wisdom tells us that rustic will not work with a modern esthetic. This home is a stunning example of what can happen when this myth is dispelled. These rooms, flowing into one another, are both dynamic and calming at the same time.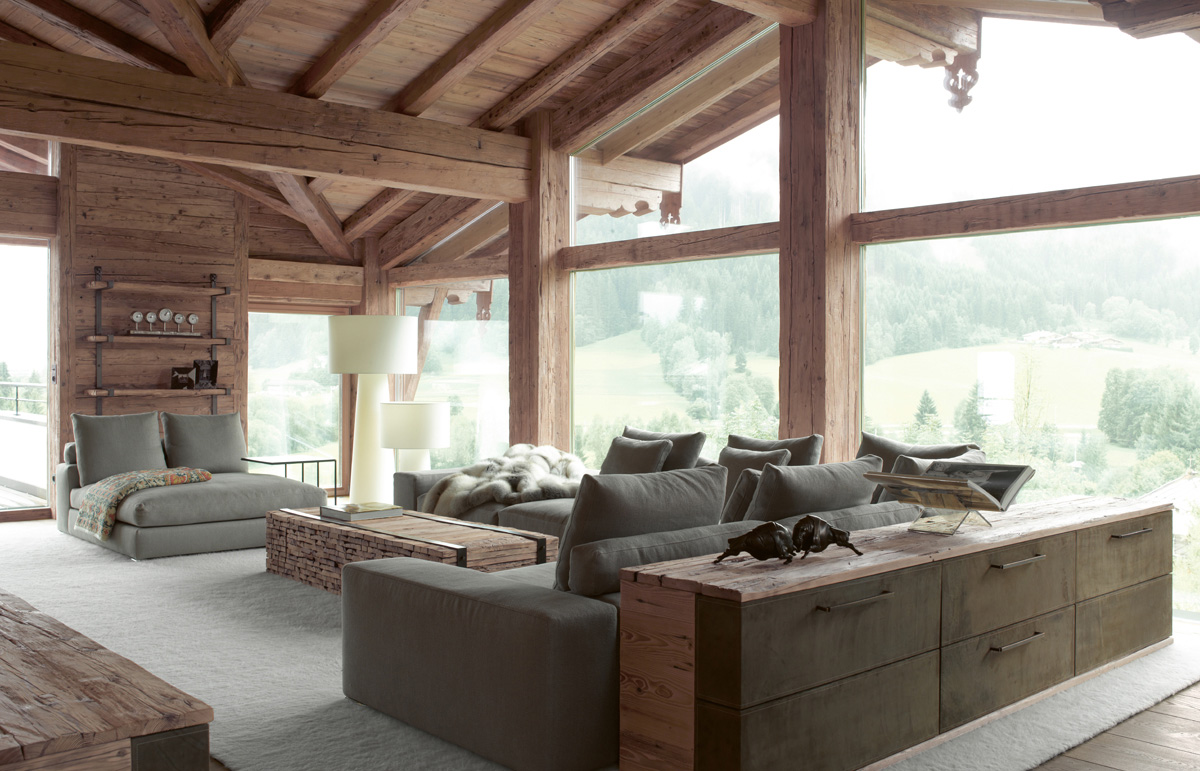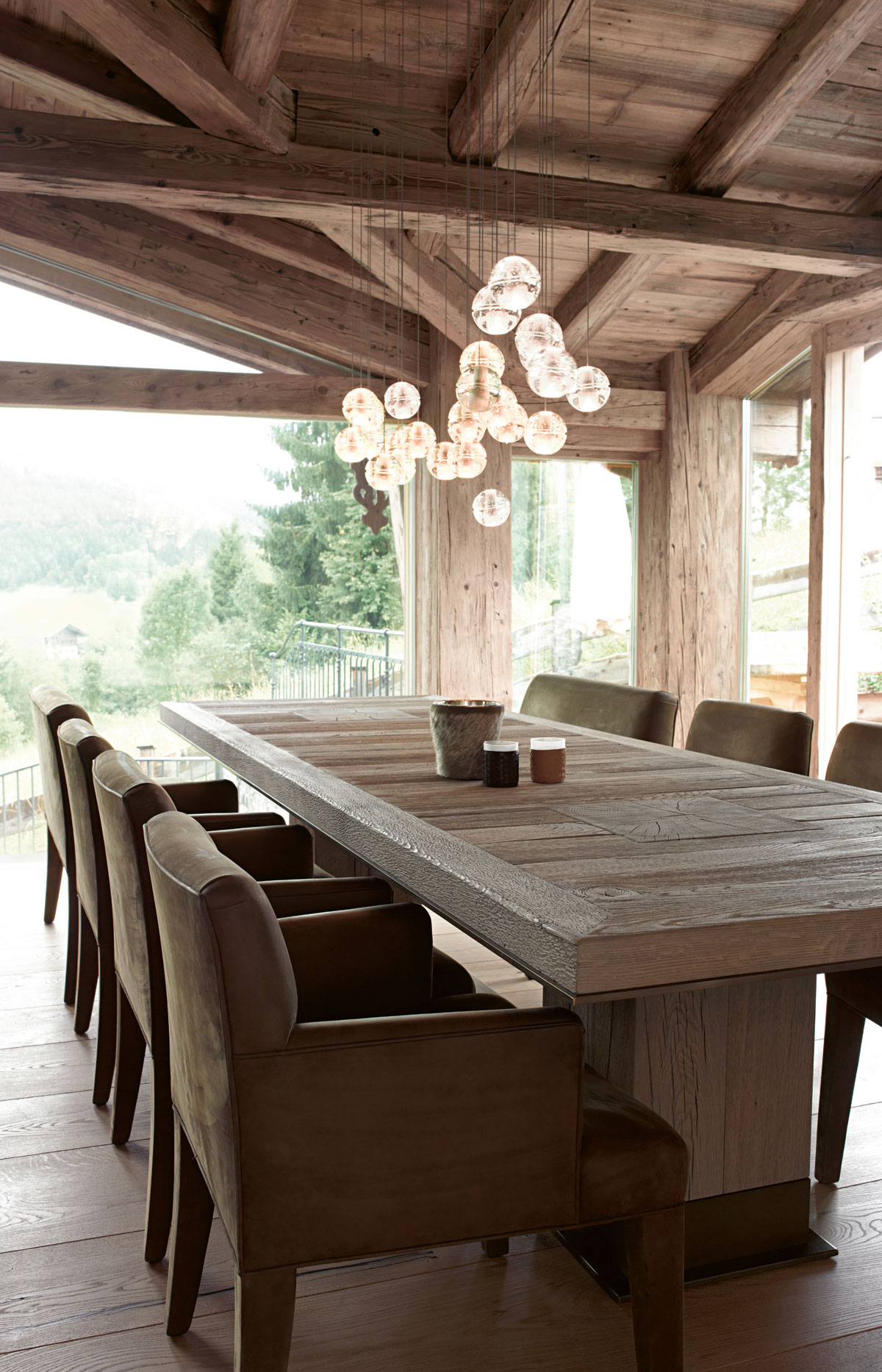 Because there are no bright colors in this home, the emphasis must be placed elsewhere. Engaging textures are abundant in this tasteful abode, the rooms are swathed in rough-hewn woods and simple textiles soften the hard surfaces.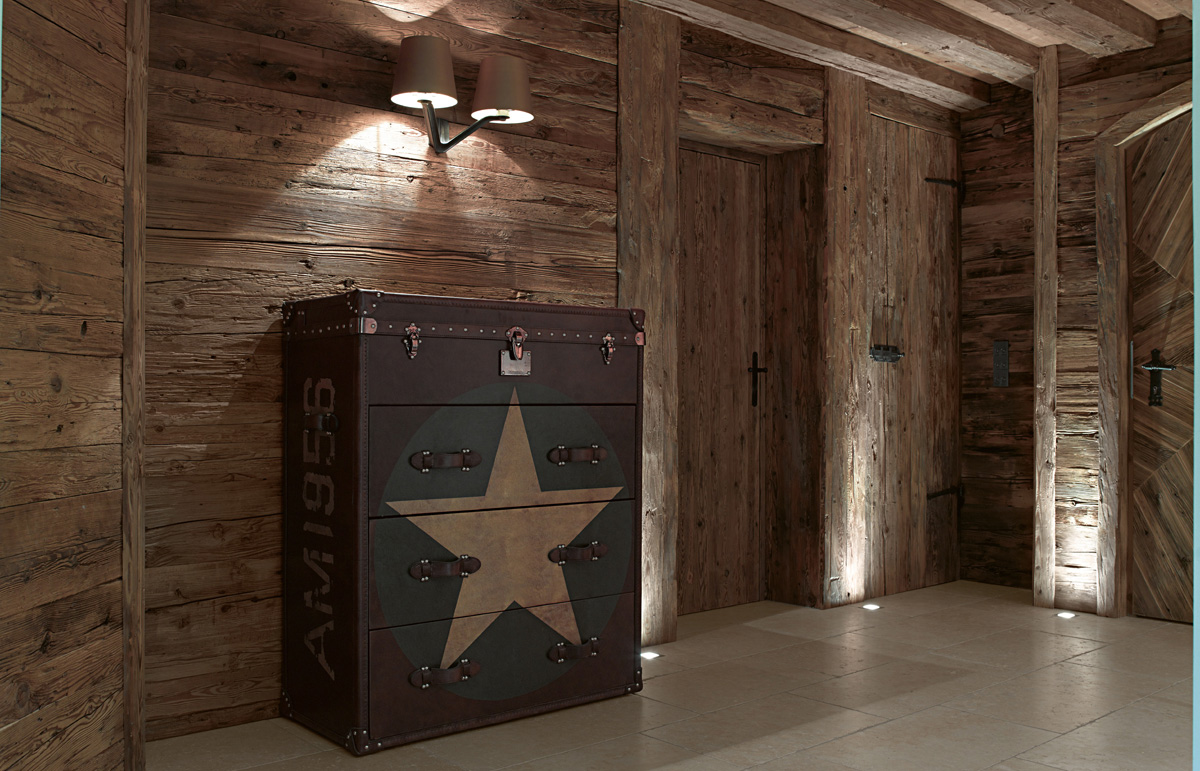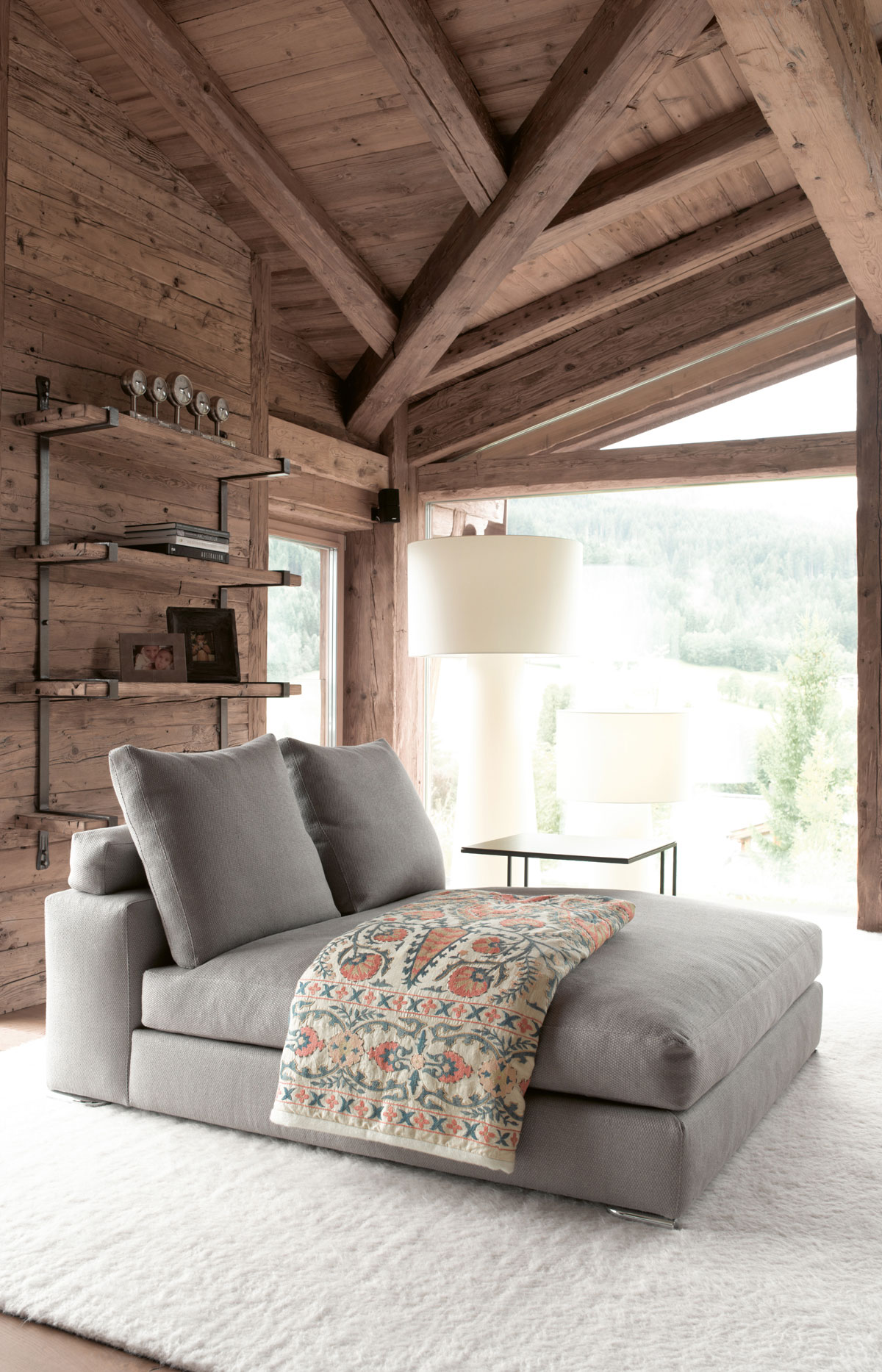 Bernd Gruber also specializes in hand-constructed furnishings; notice the dining table, with its inlaid pieces and interesting border, and the ski mural painted onto the closet doors. The choice of lighting is specific, clean and organic styles suit this home perfectly.
The wrap-around fireplace in the living room is artistic and inviting. The large bull bust feels at home with this masculine decor.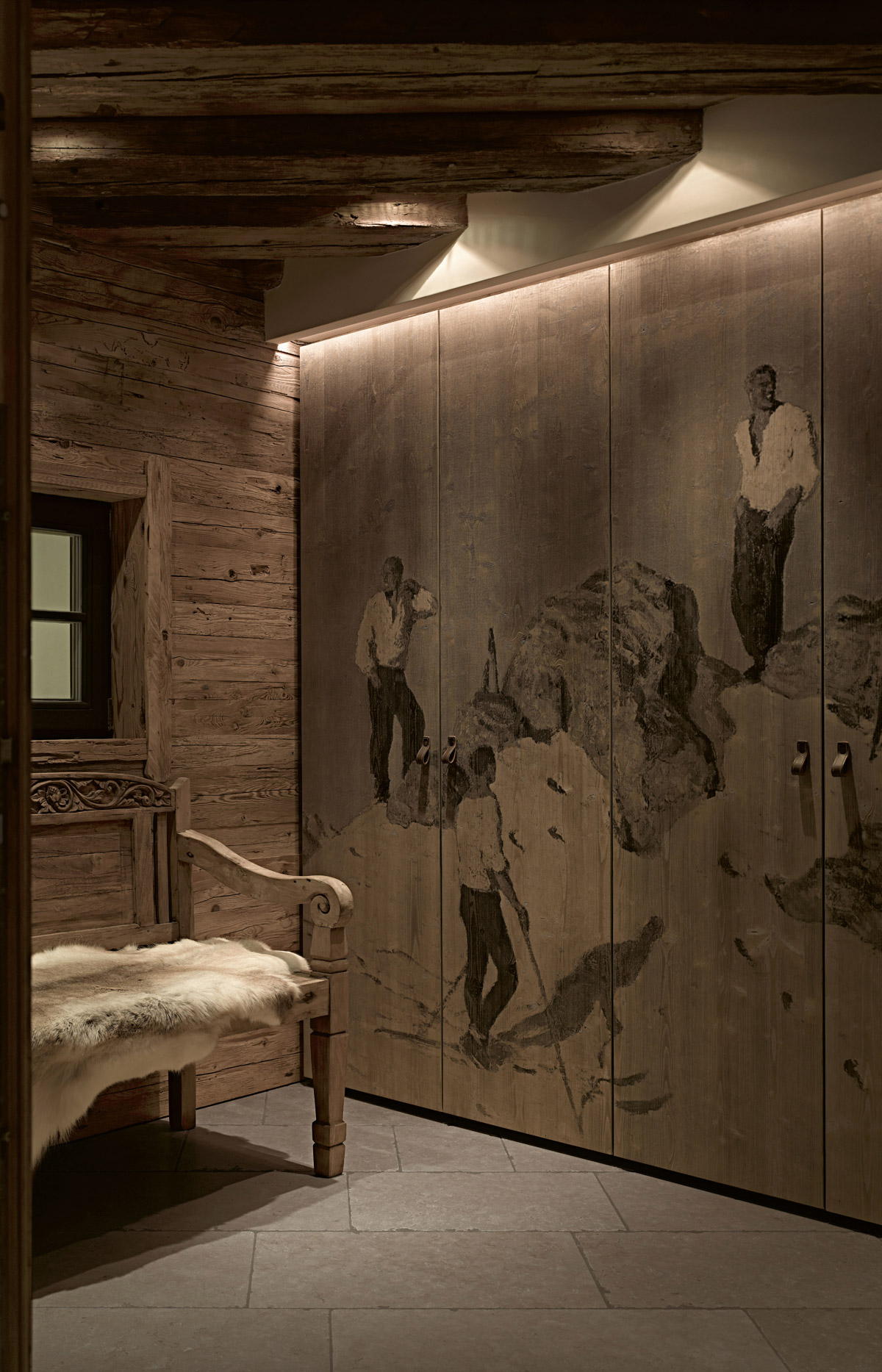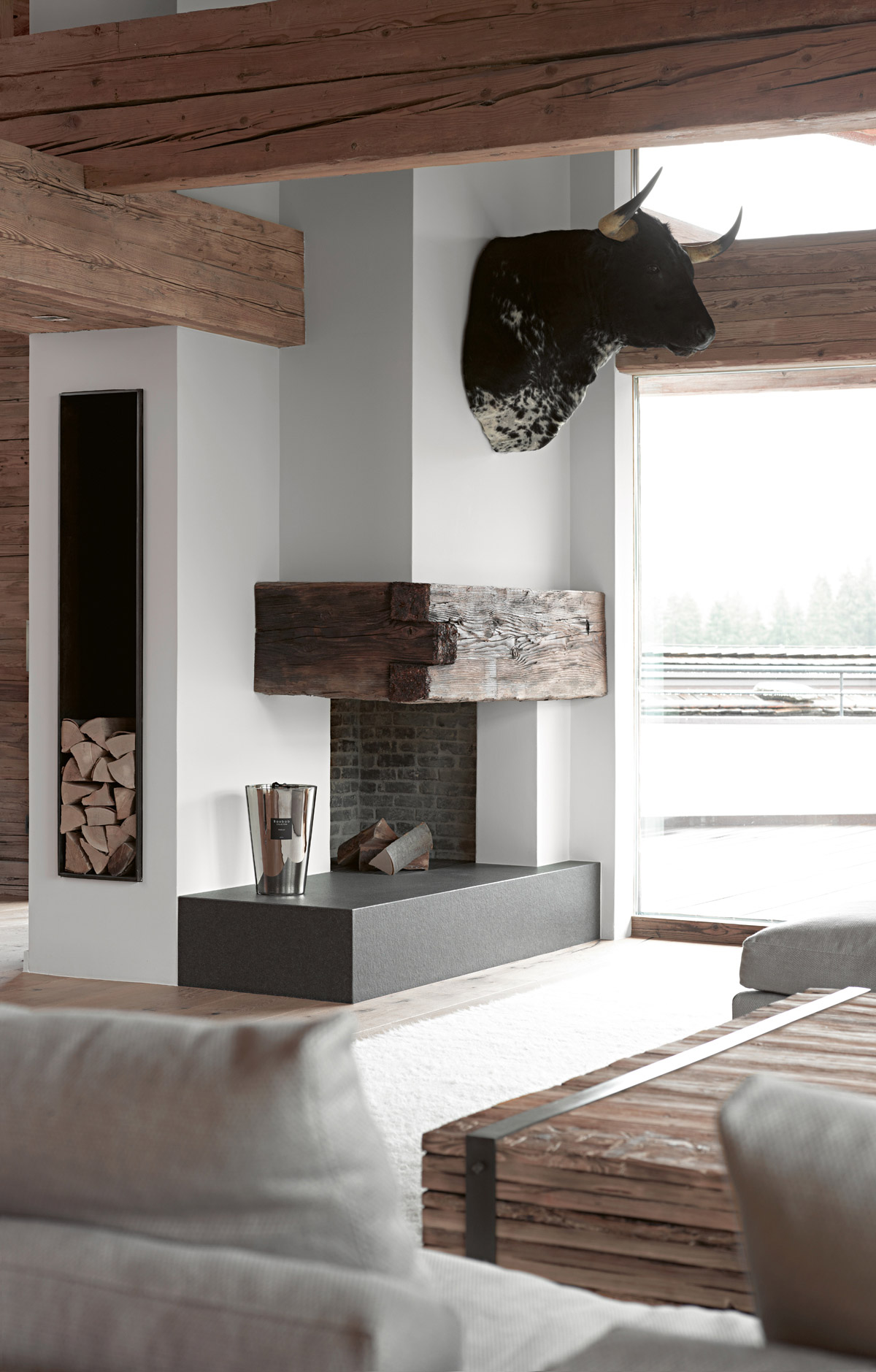 A successful triad of balance is evident in this chalet, the team at Bernd-Gruber has incorporated geometric shapes, a color palette of earthly neutrals and a dedicated sense of scale to bring this lovely home in harmony with nature.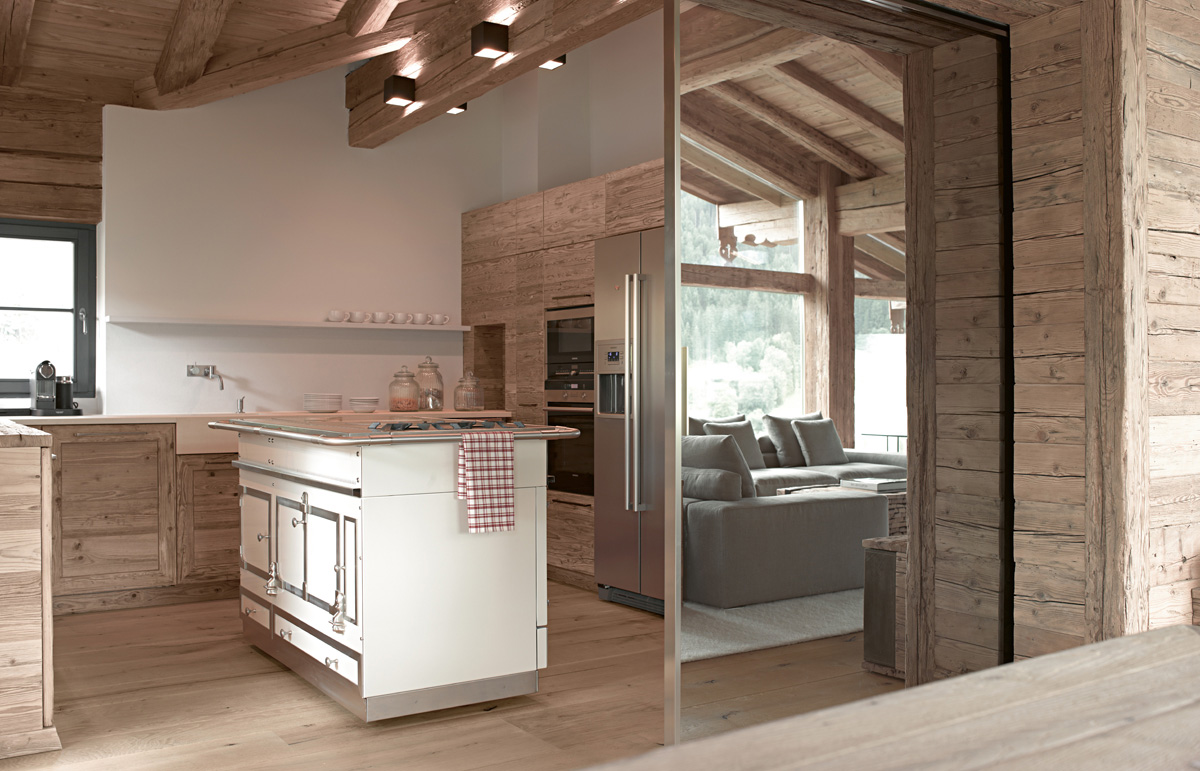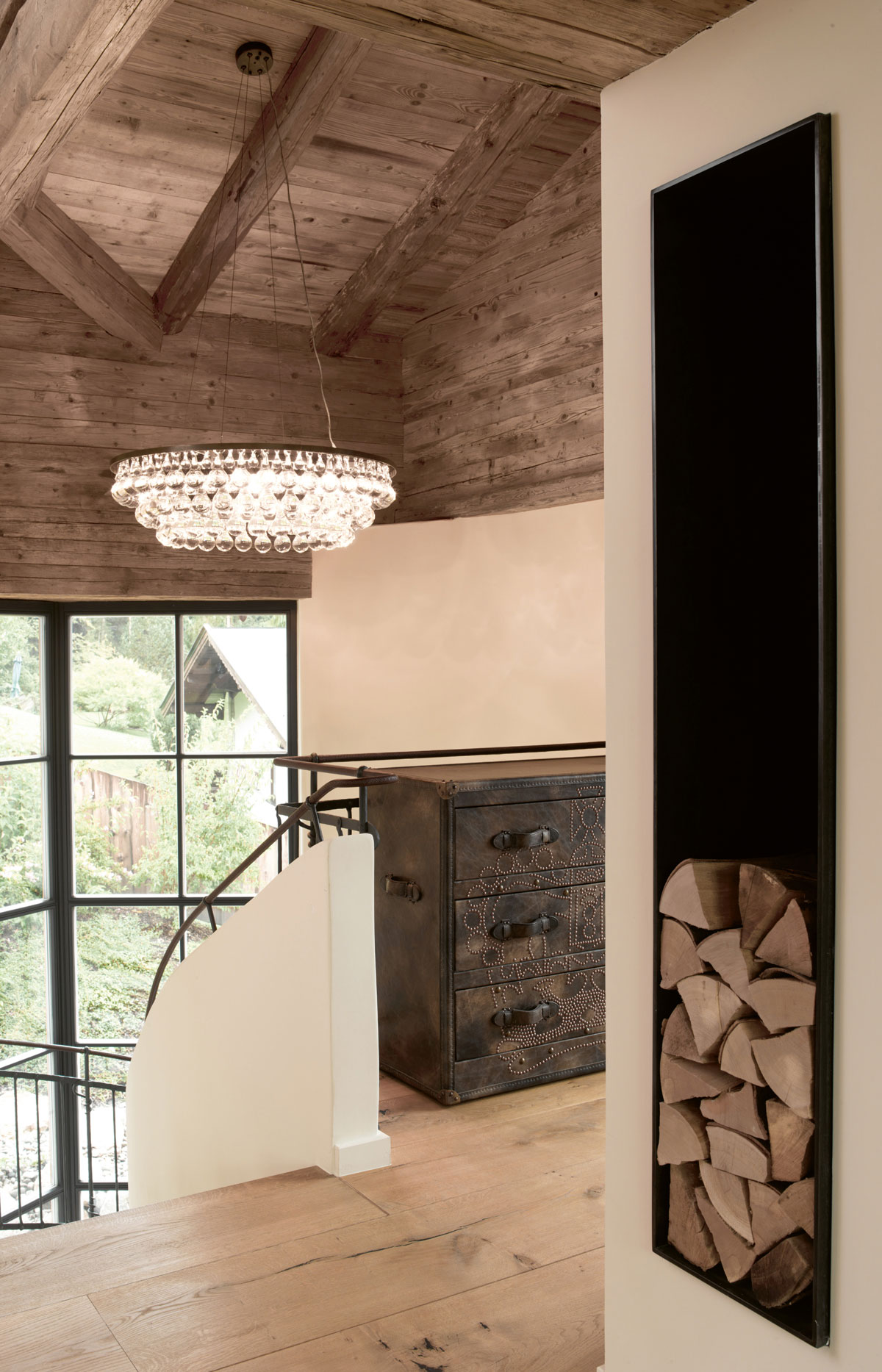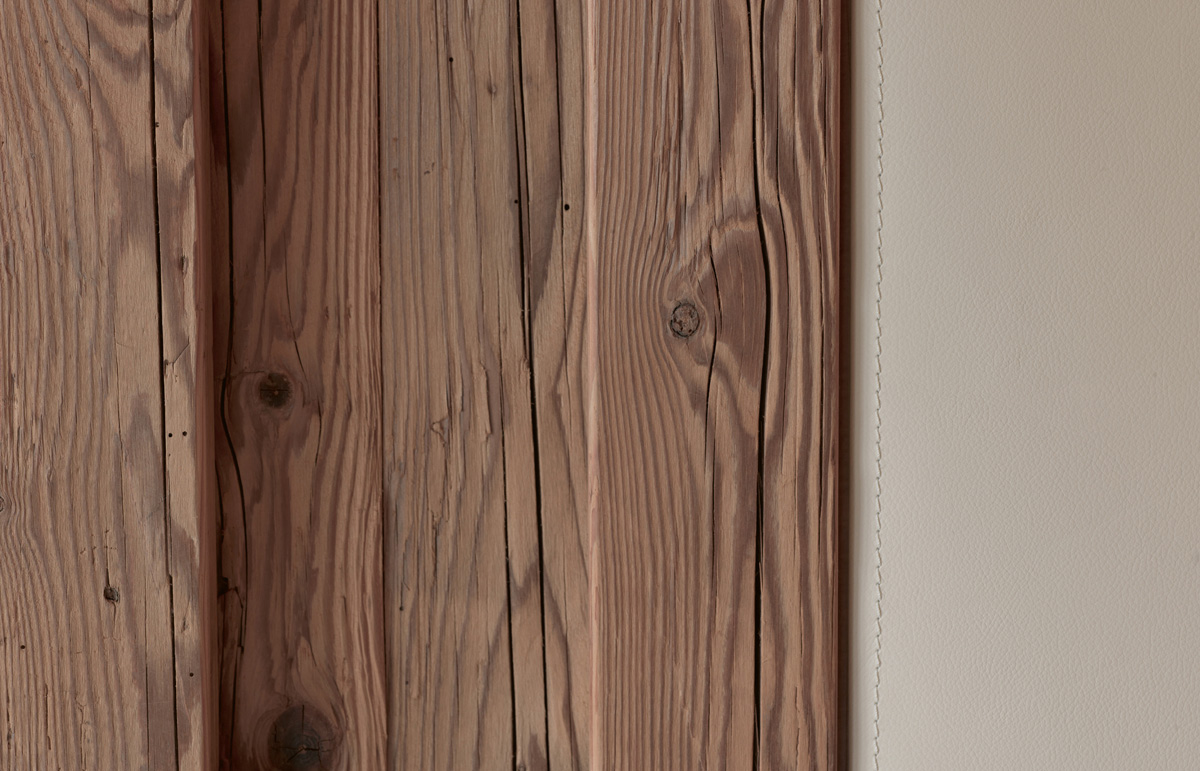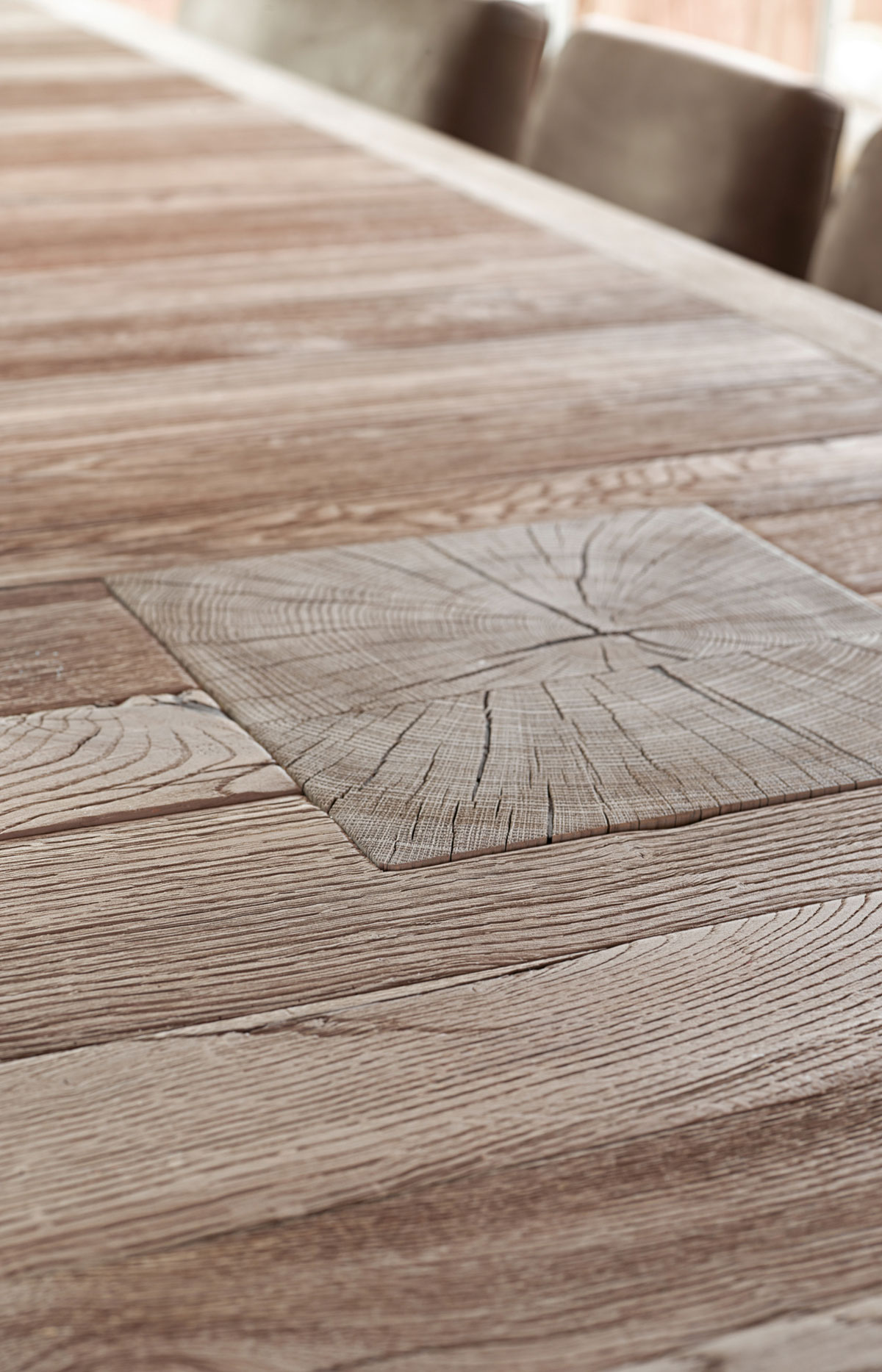 Architects: Bernd Gruber