The Fort Greene neighborhood in Brooklyn is the home of this lovely remodel by Jessica Helgerson Interior Design. The clients' love of bright colors, pop art and a contemporary design aesthetic were important factors in designing this space.
Geometrics and color both play equally predominant roles in this home, examples can be seen in the custom sectional upholstered in eighteen vintage Peruvian blankets (lovingly collected by the design team), and the bookcase wall adjacent to the dining room table, painted in four distinct shades of red. The iconic Peruvian textile is repeated in the guest bedroom bed pillows and area rug.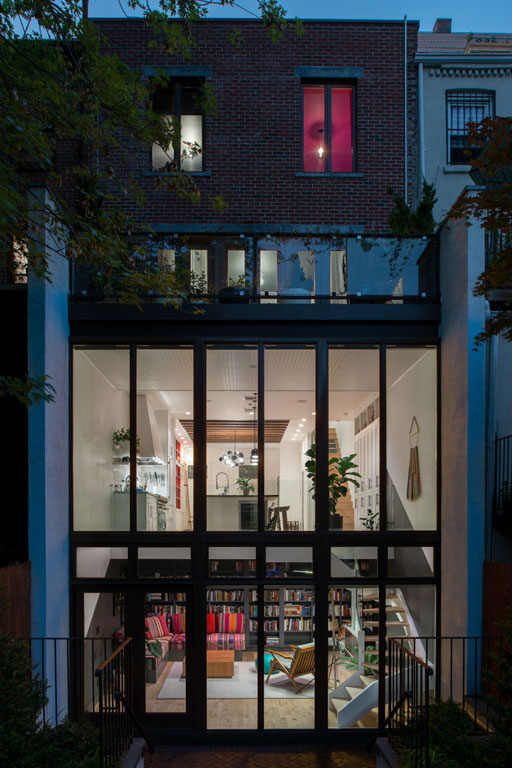 A nod to vintage design can be seen in the Paul McCobb dining chairs, which were given new life with a several coats of bright turquoise paint. A chandelier created by David Weeks appears to float from the ceiling, creating a complementary element below the vertical wood beams.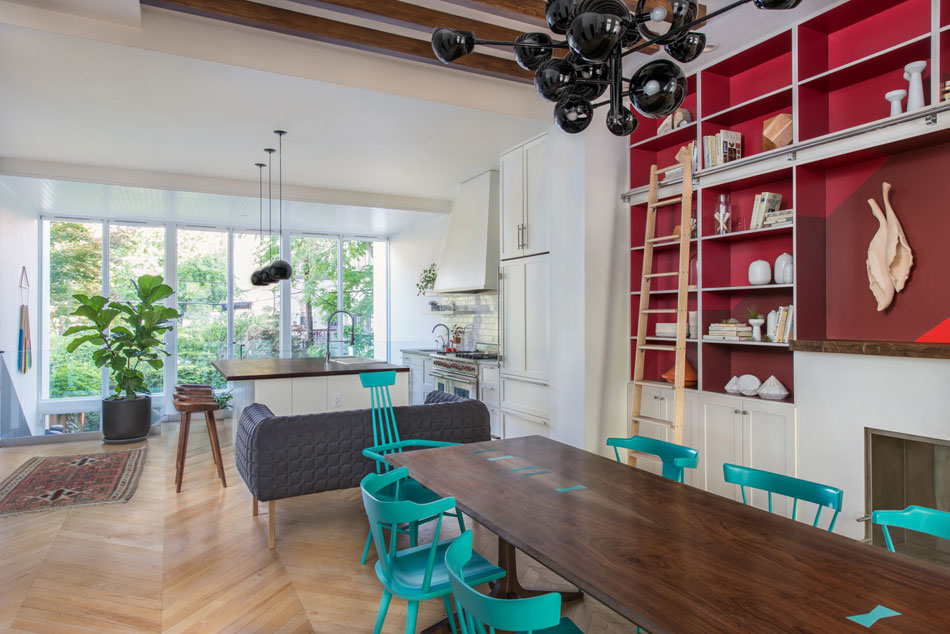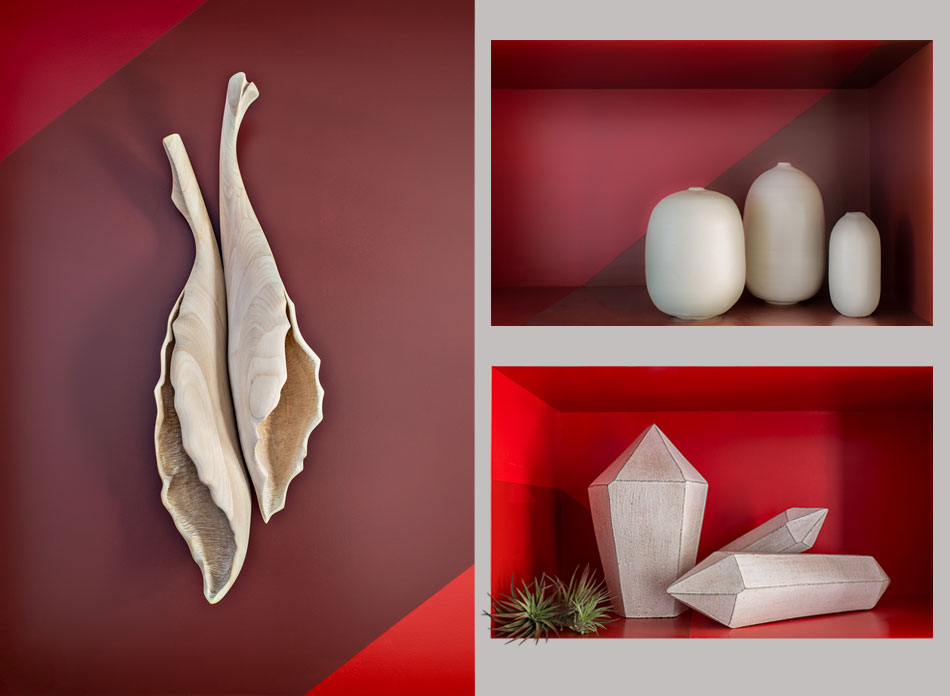 Charcoal gray flows throughout the spaces and is utilized in varying degrees of importance. It warms up the family room walls and creates an anchor for the brightly colored cushions below. This versatile color has also been painted as a canopy over the guest bed. This shade was thoughtfully chosen, and is well placed throughout the house.
The kitchen opens to the main living area and it is functional as well as stylish. Floor to ceiling windows flood the space with natural light, creating a stunning visual backdrop for the lush gardens outside.
The walls are adorned with eclectic art from artists such as Laura Buchan, Michelle Quan and Julie Thevenot.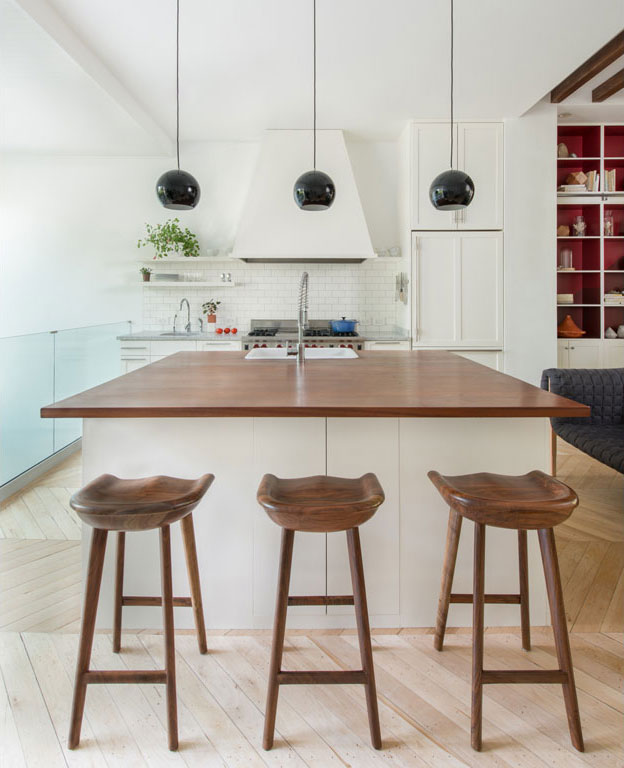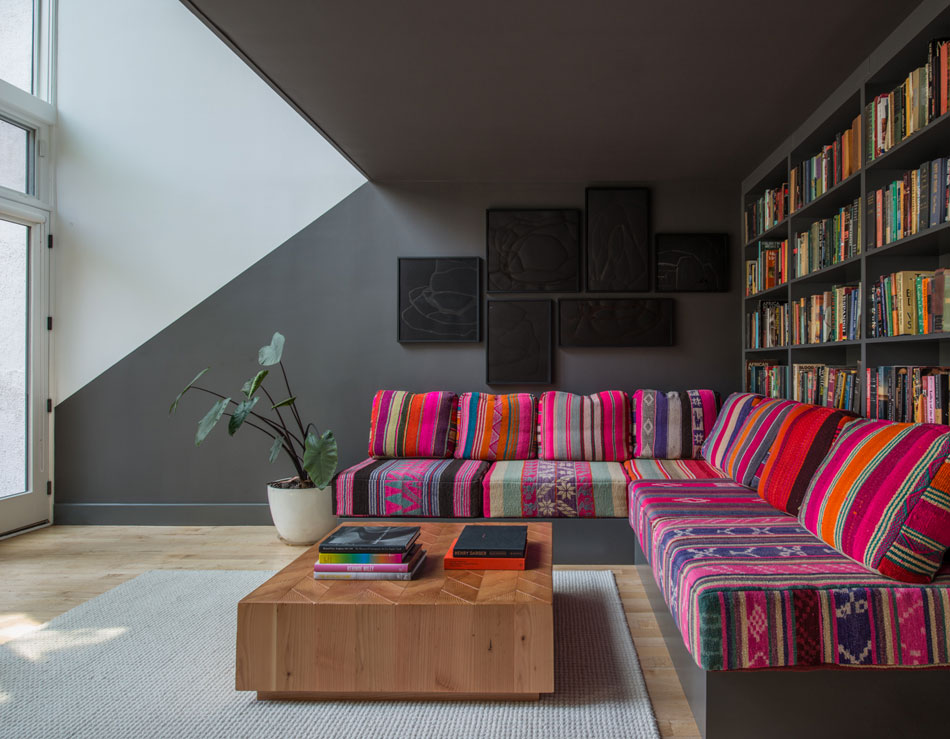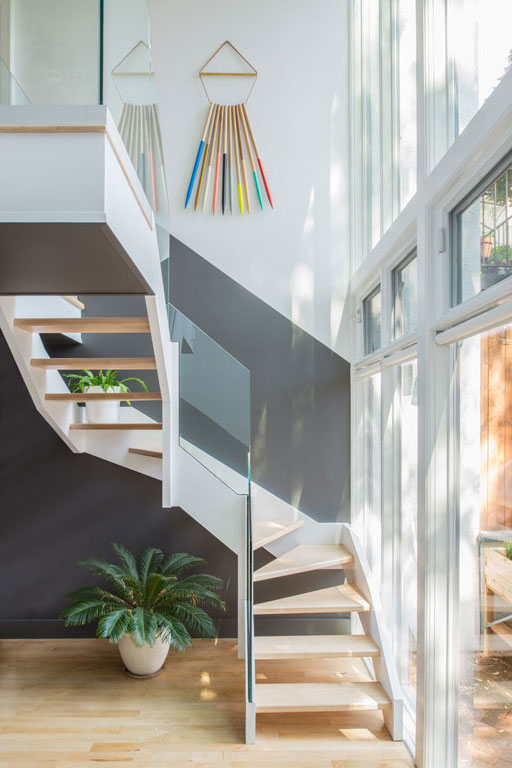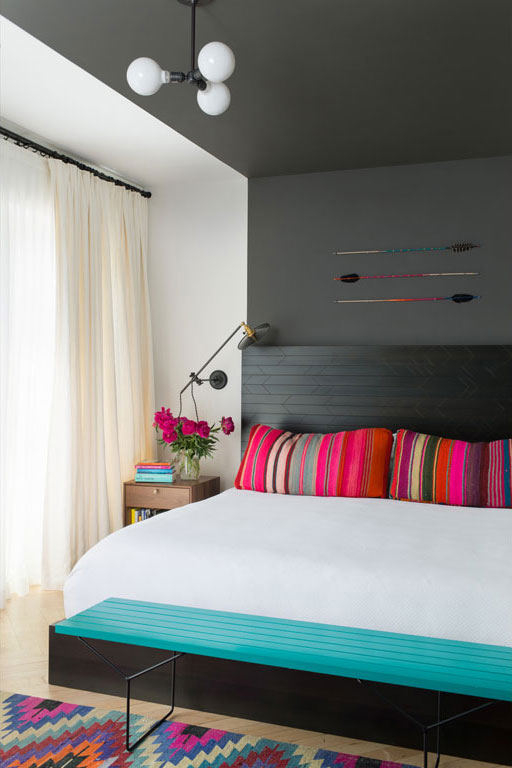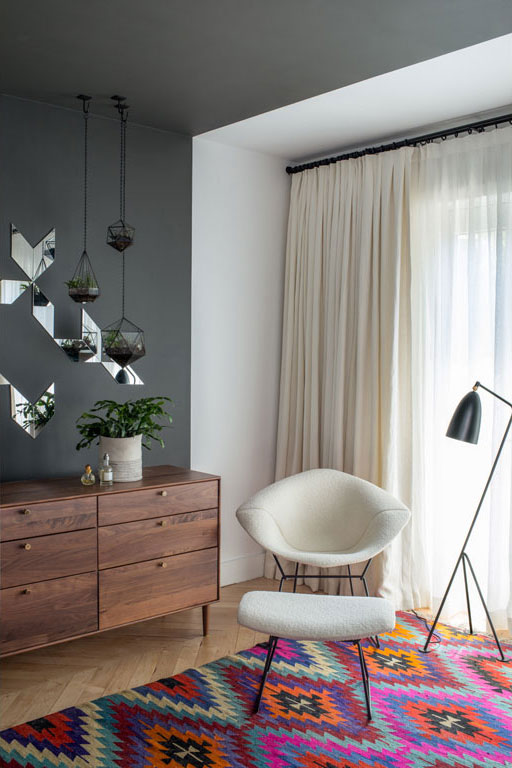 Design: Jessica Helgerson Interior Design
Project designer: Chelsie Lee
Photography: Andrew Cammarano