The influence of mid century design is abundant in today's furnishings and architecture. I believe that one of the reasons it has made such a big comeback is that the clean, crisp lines of the period's architecture and furnishings mimic what homeowners seek in their lives, balance and simplicity.
This beautiful 380 sq. ft. home remodel, by architect Bruce Bolander in sunny Los Angeles, is a lovely case study in the mid century design aesthetic. The branch of architecture, originally known as "Modernist Architecture" has come to be known as "California Modern".
The original structure has retained some of its period charm, with tongue and groove decking in the ceiling following the roofline, concrete walls and floors and large windows opening up to private outdoor spaces. Originally, this style of home was considered to be airy and modern compared to similar sized homes of their size, and was initially met with some resistance by home buyers of the time.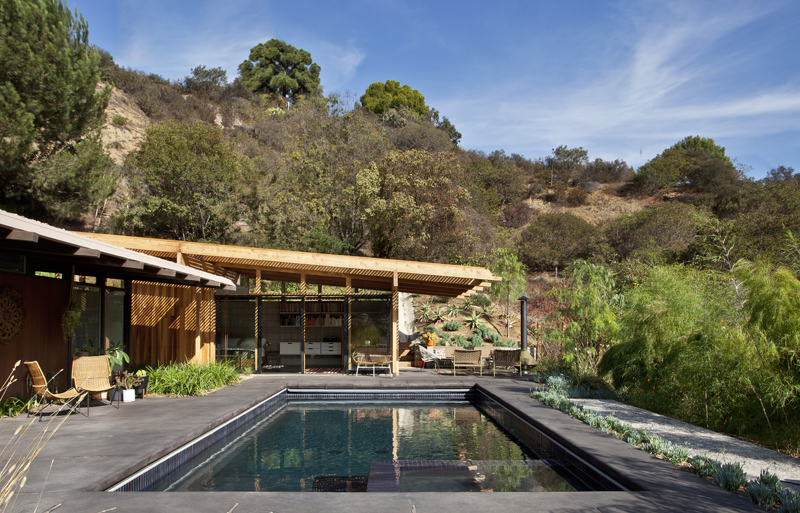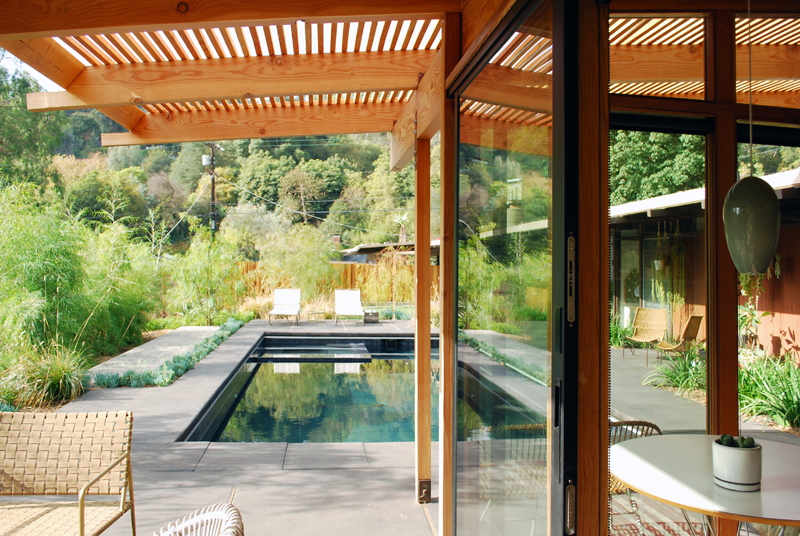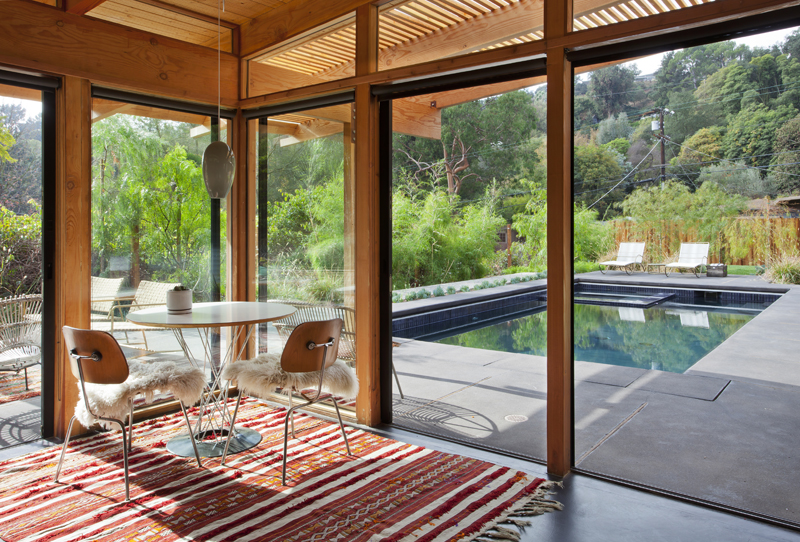 Color and form are thoughtfully placed throughout the rooms. The full height windows that run the back length of the house allow for the seamless use of the indoor and outdoor spaces and also expanding the usable square footage in balmy California. The private setting is also a way to open the house with no window treatments needed. Furnishings are predominately mid century modern, with a few contemporary pieces thrown in for good measure.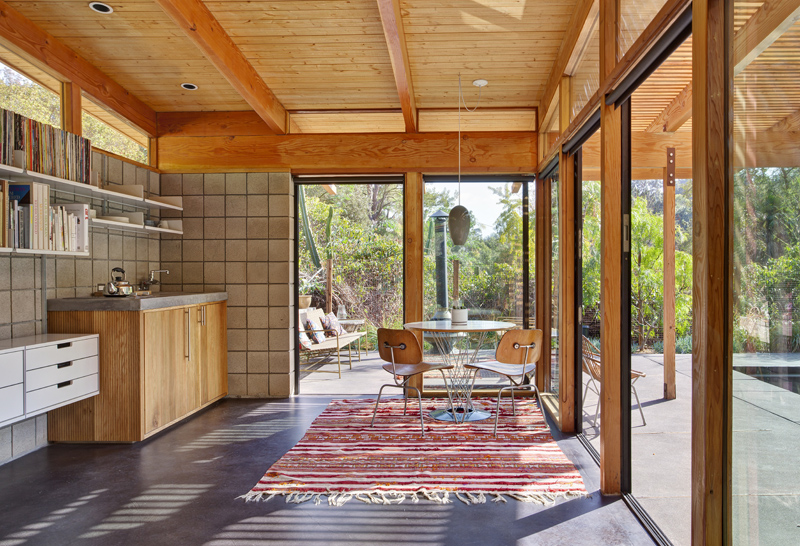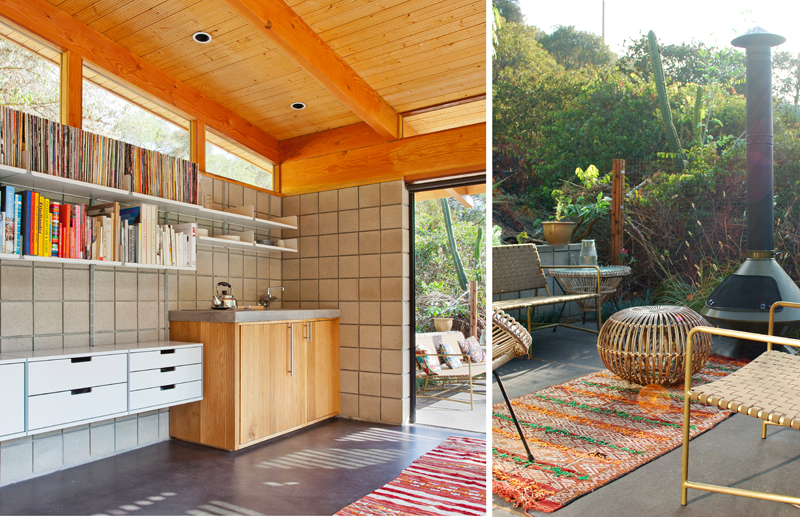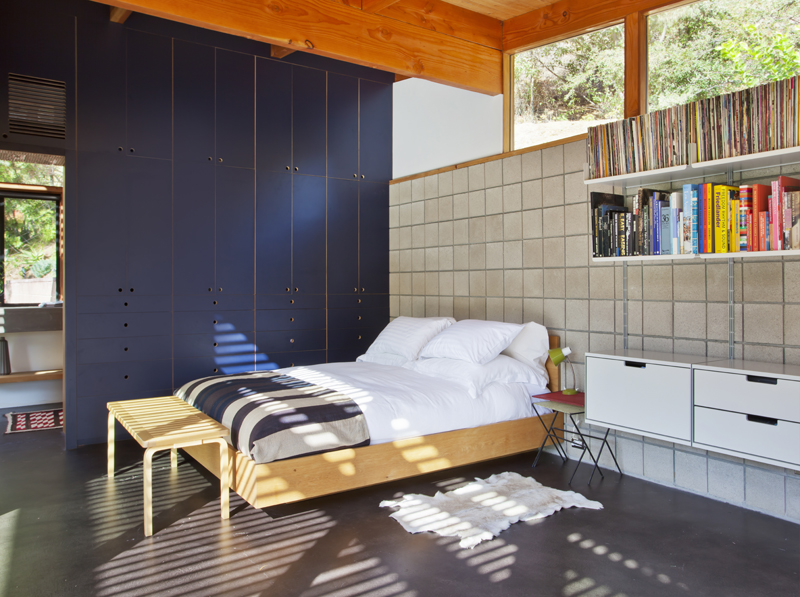 Exterior plantings are water-wise and work well with the home's architecture. Several species of grasses that remain green throughout the year offer a color contrast to the gray concrete and soft brown pea gravel.
Bruce Bolander has successfully re-imagined this small space into a beautiful modern home.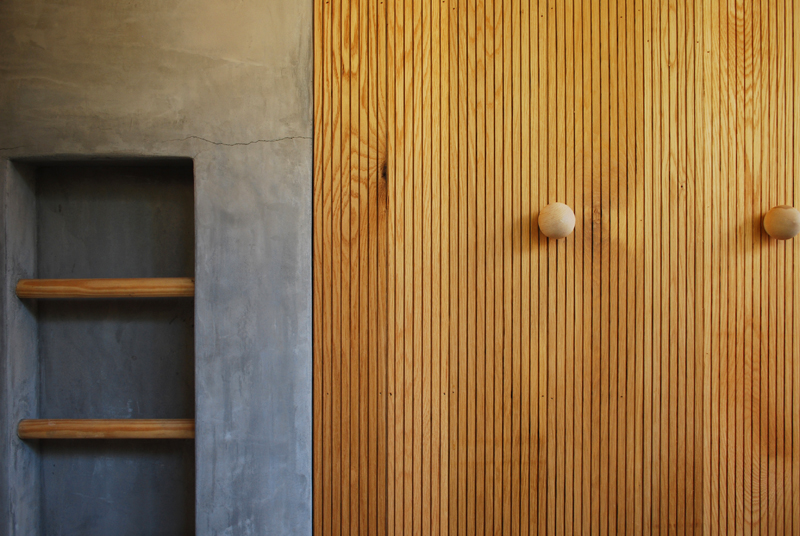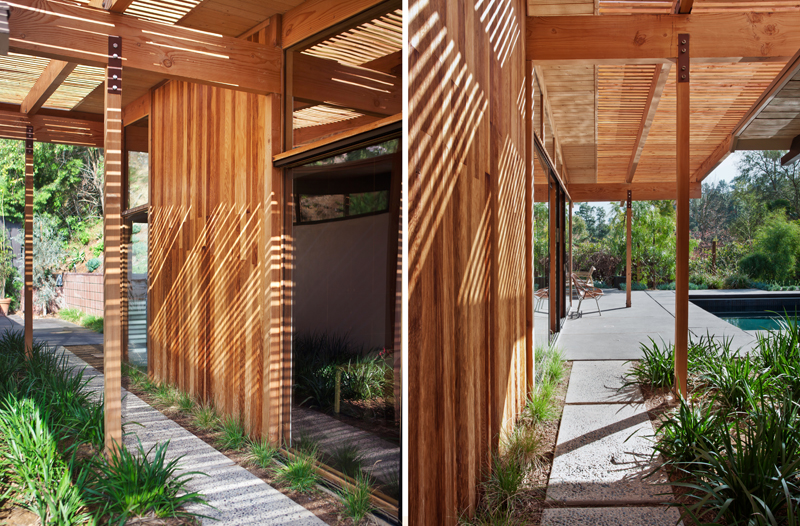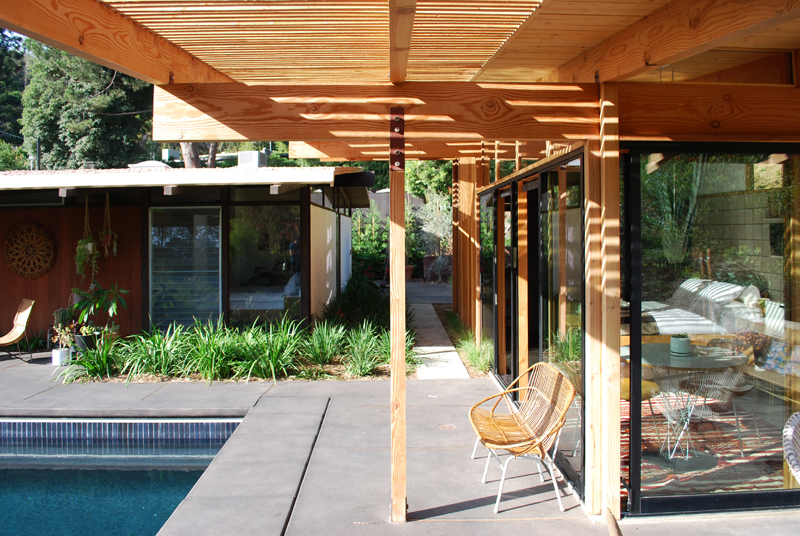 Architects: Bruce Bolander Architect
Photography: Mike Schwartz