This innovative and award winning apartment is located in Barcelona, the 2nd largest city in Spain. The London based team at David Kohn Architects was tapped to redesign this iconic small space and they did an amazing job. This triangular shaped building resembles the legendary Flatiron Building in NYC, and cuts diagonally across the grid of Barcelona. David Kohn's main goal of this redesign was to remove all interior cross walls to create one large space for two brothers who call this their holiday home.
The triangular shape is replicated in many areas of this lovingly designed apartment. Notice the mosaic floor tiles and how the color changes from predominantly red to green as it moves quietly across the main floor to denote each of the brother's private bedrooms (with en-suite bathrooms). Mosaics Marti, suppliers to famous Italian architect Antonio Gaudi, handcrafted these encaustic tiles.
The dining area is a sight to behold. The simple elongated hexagon shaped table is surrounded by vintage Jens Risom chairs, allowing for family and friends to gather while visiting Barcelona.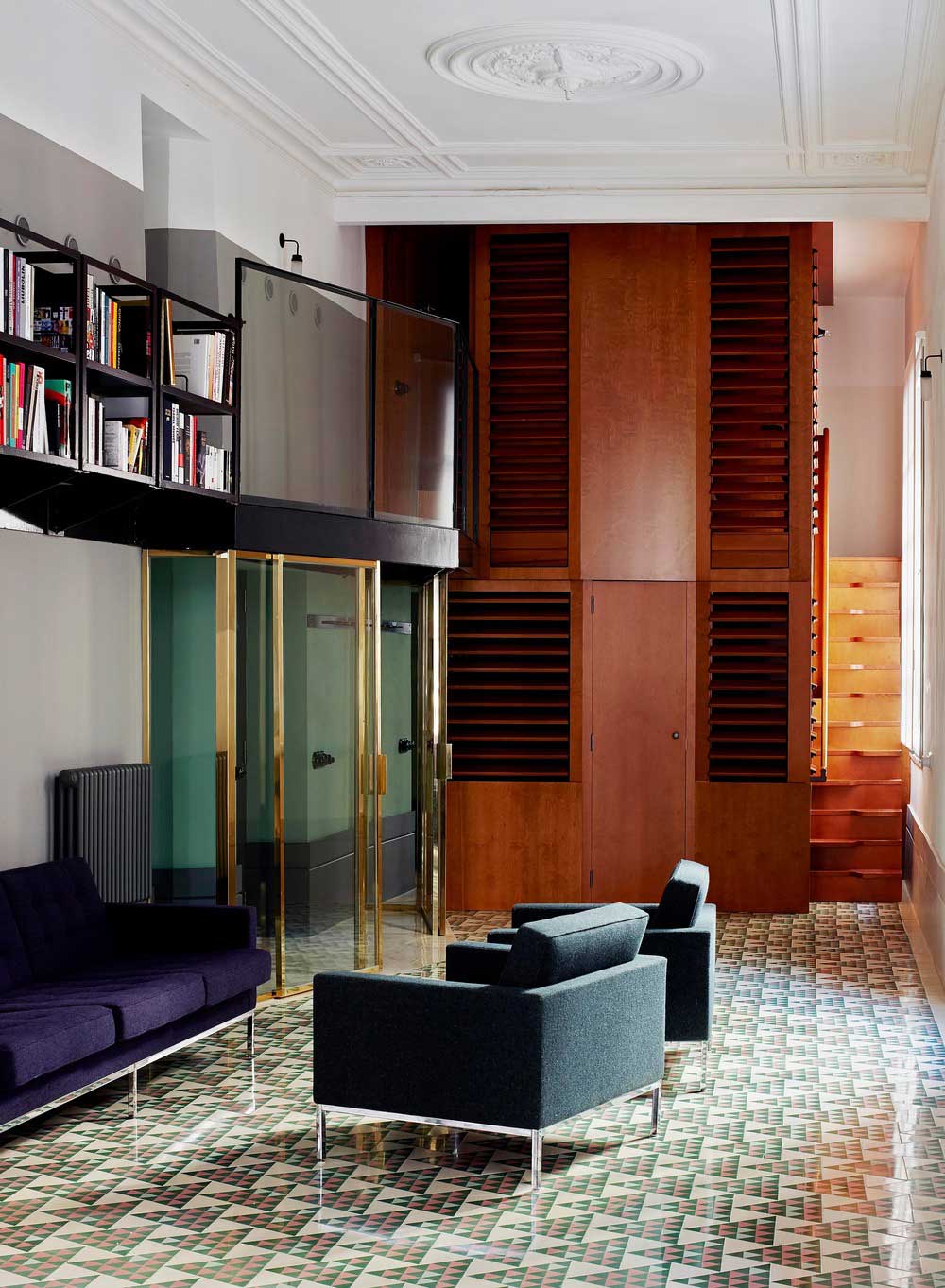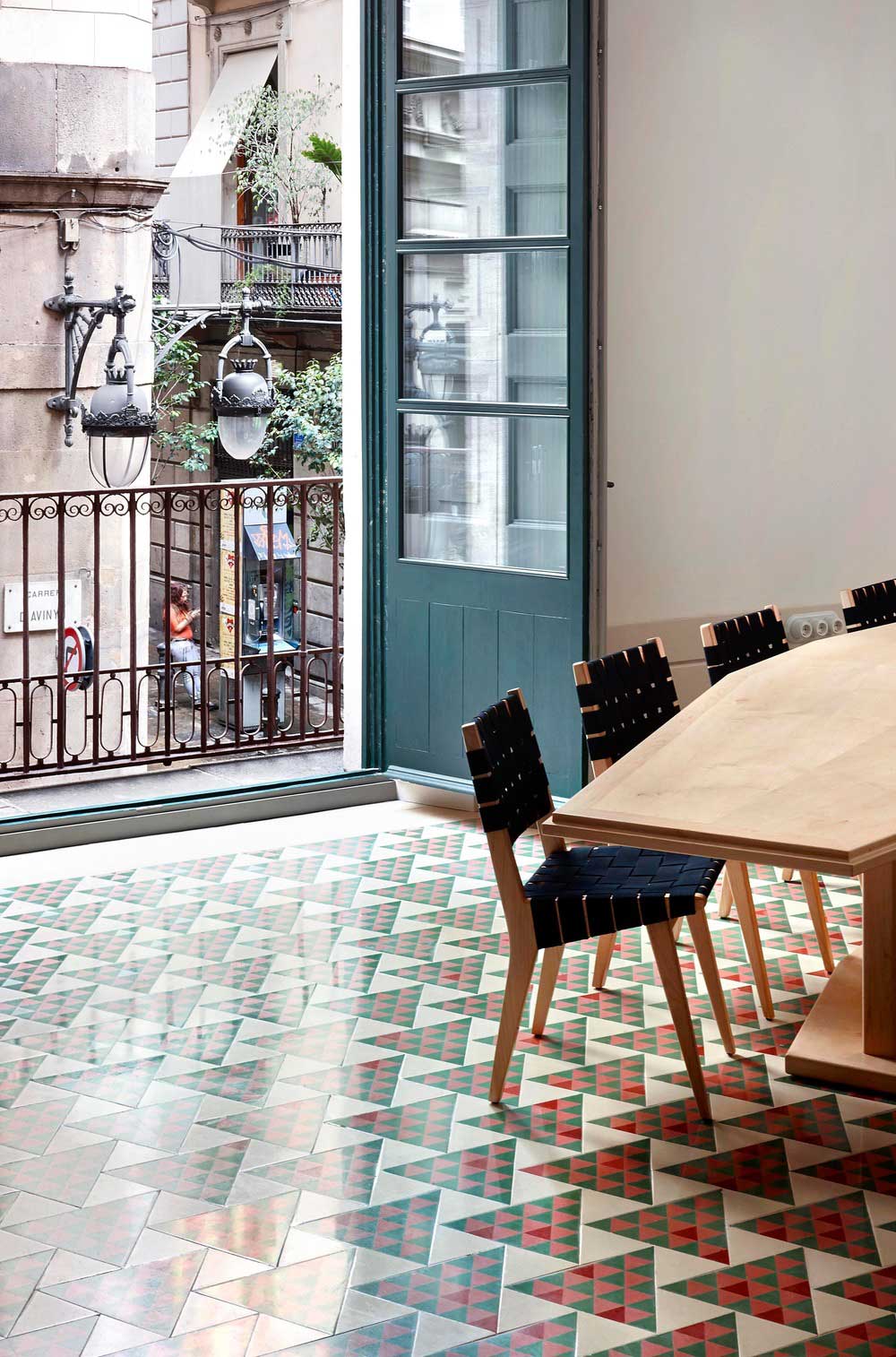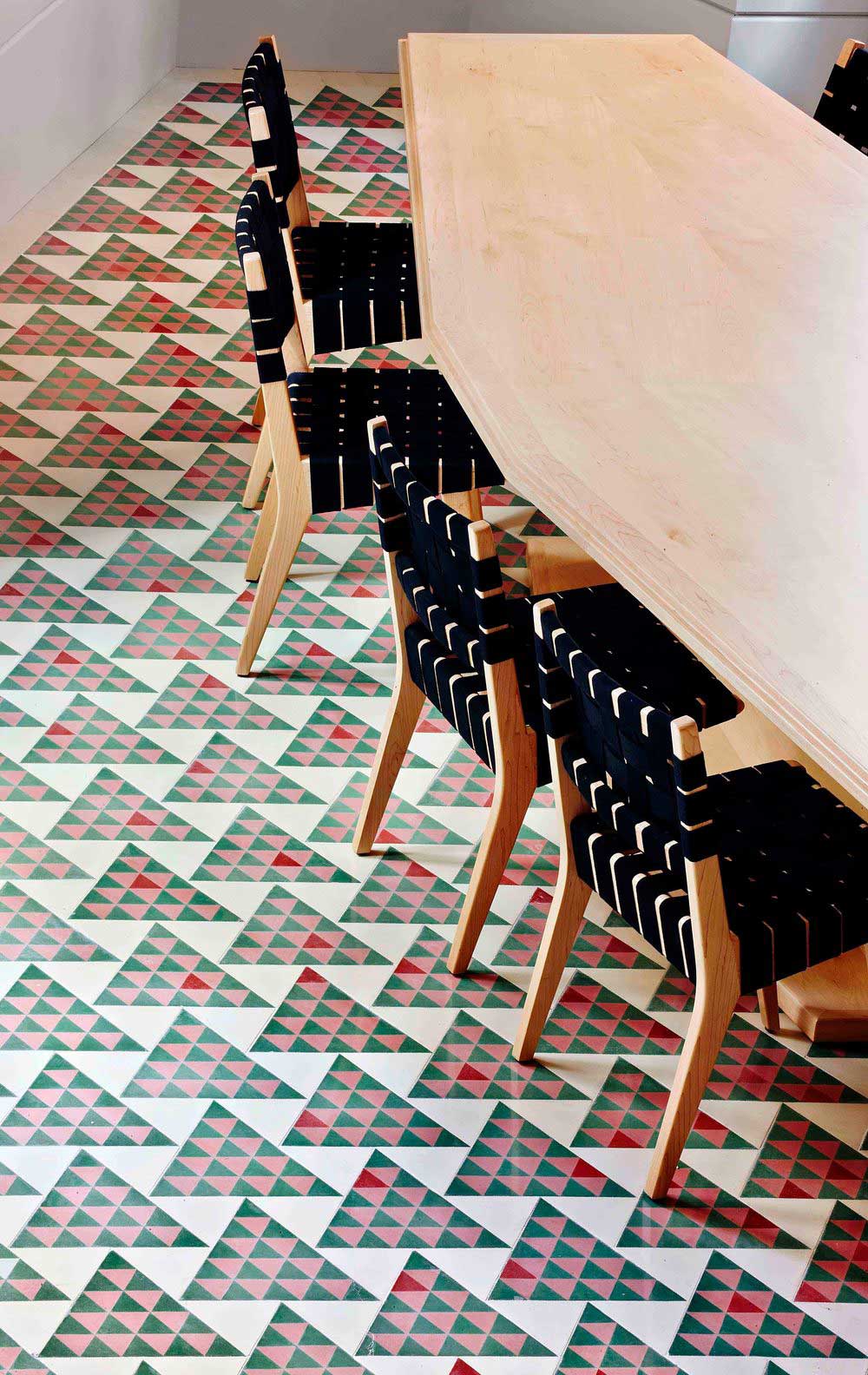 A series of rooms within rooms is yet another interesting feature of this home. Glass partitions and balconies link rooms in a unique way that both evokes a sense of separateness while connecting them through the use of color and repetition of geometry.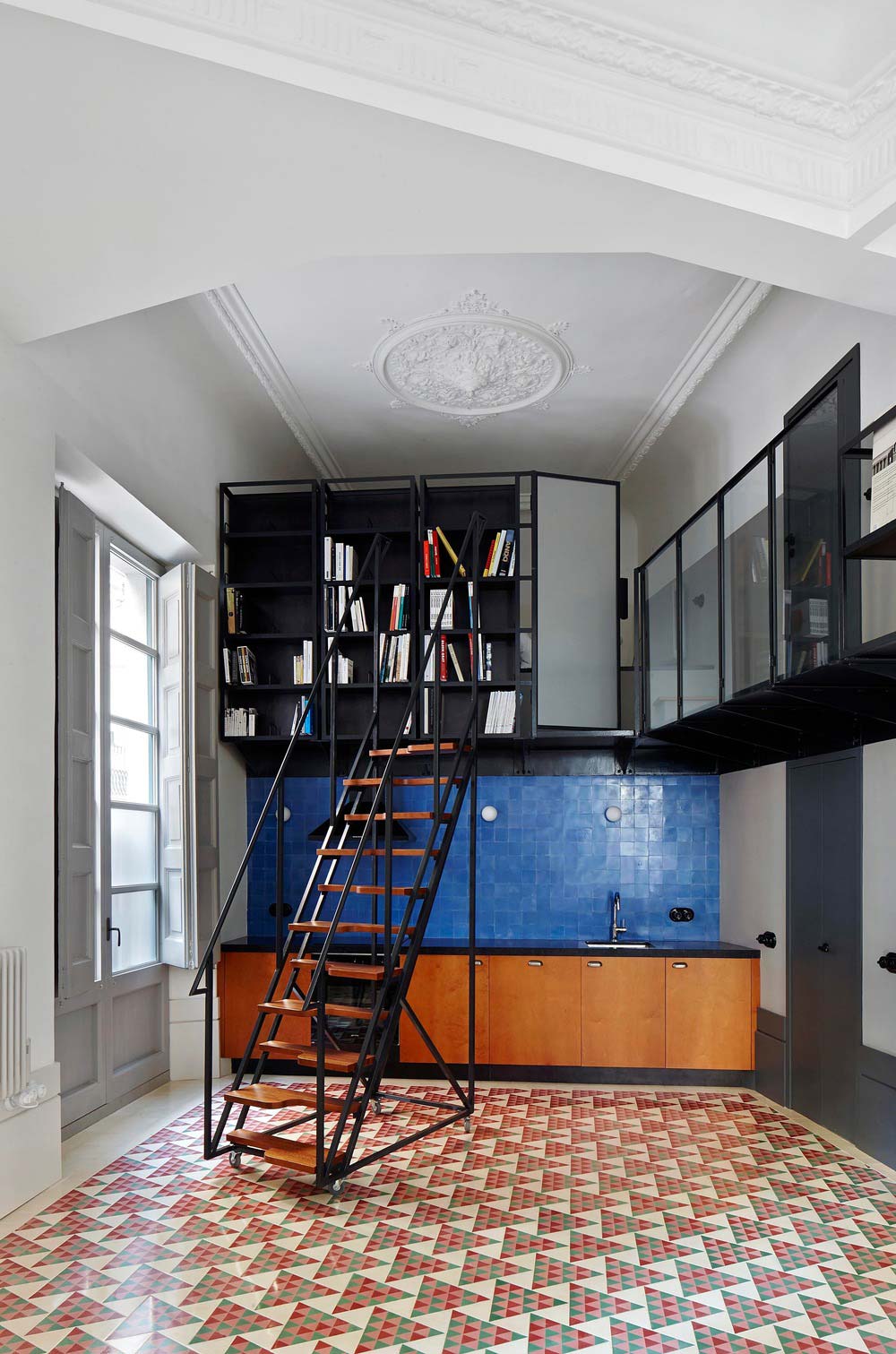 Bedrooms are cozy and resemble berths on a luxury yacht of years gone by. Louvered panels allow for both airflow and privacy within each room.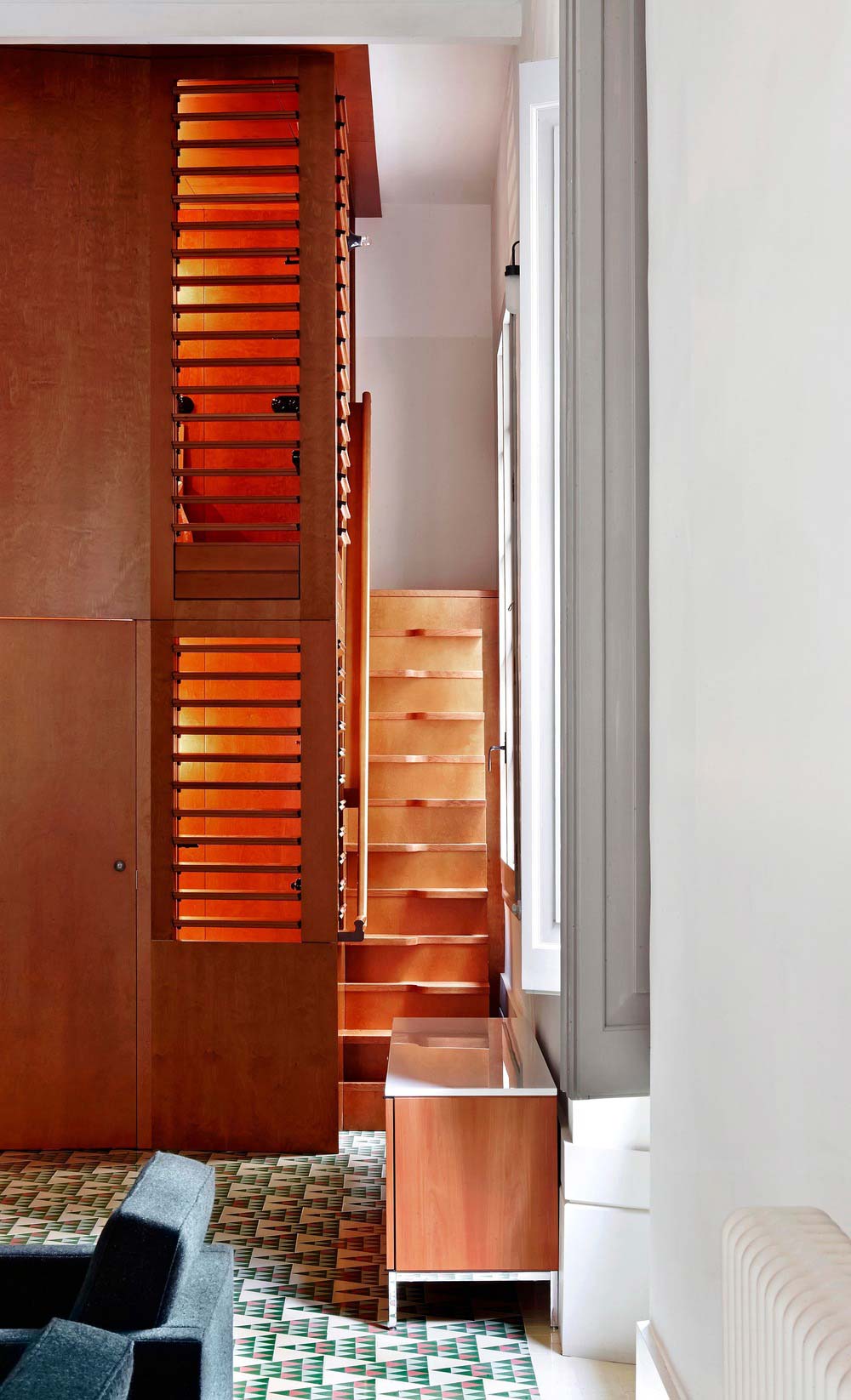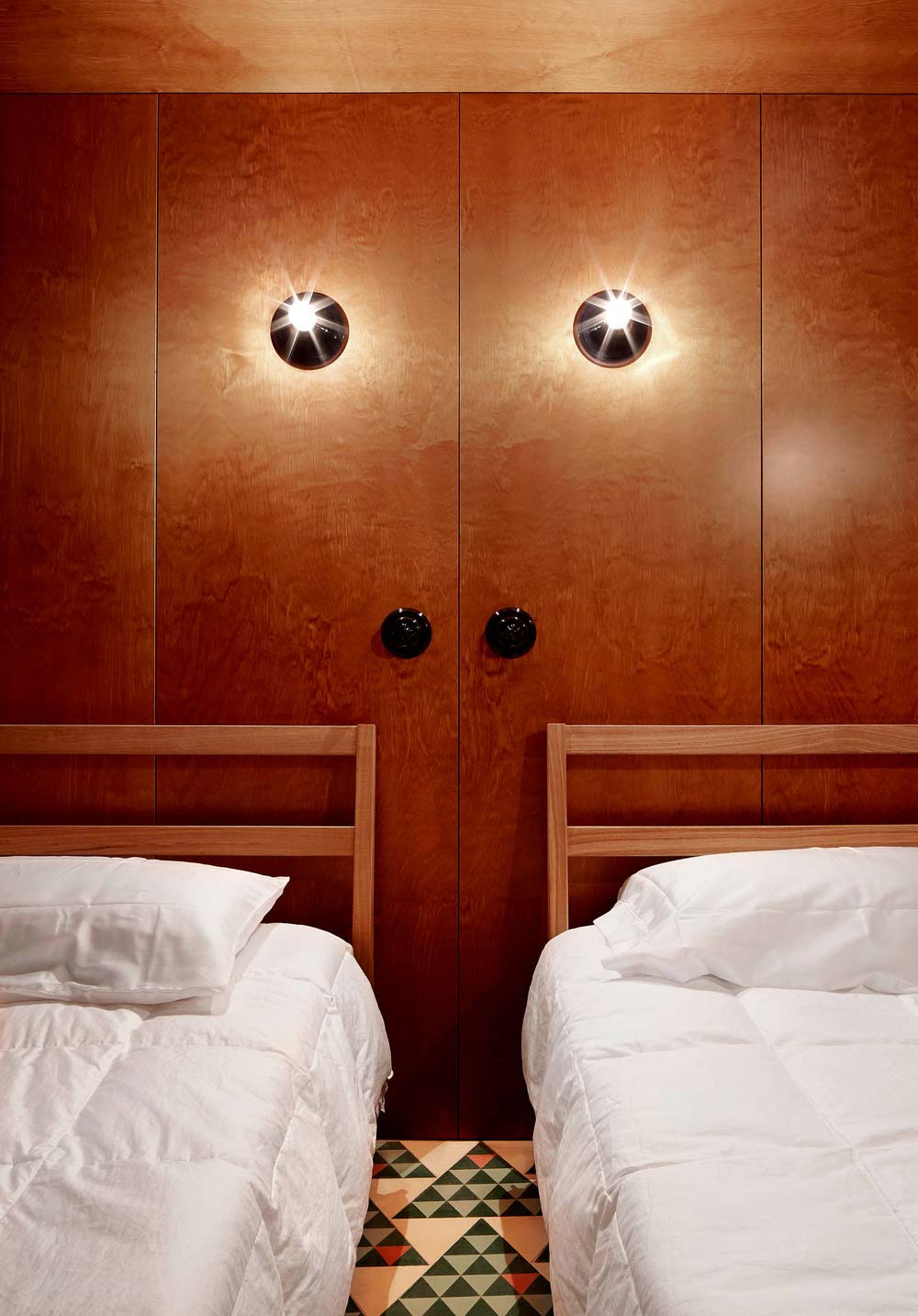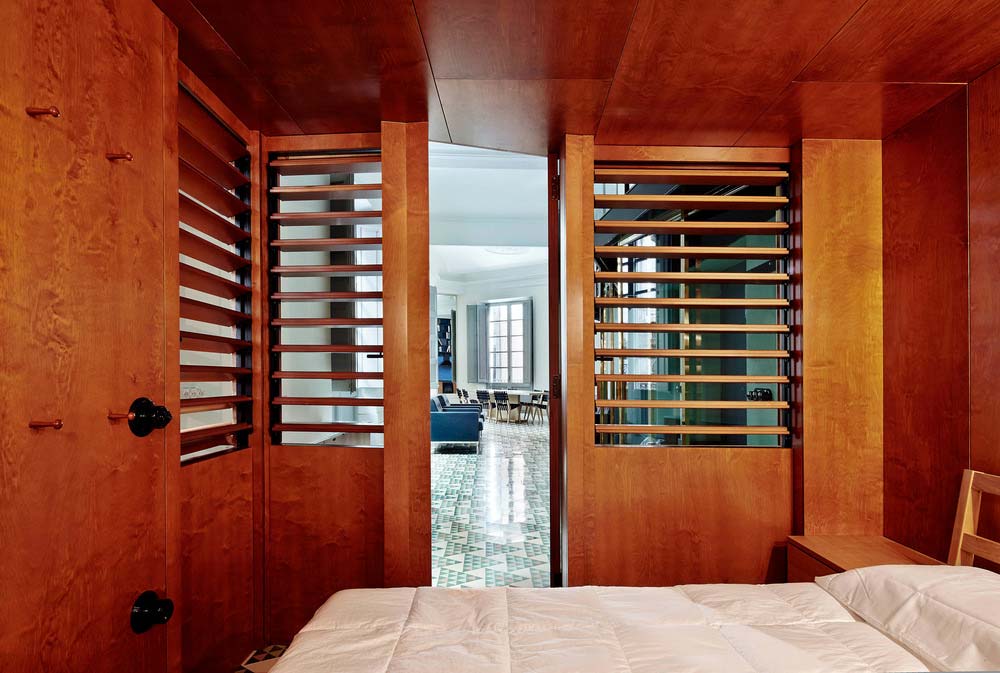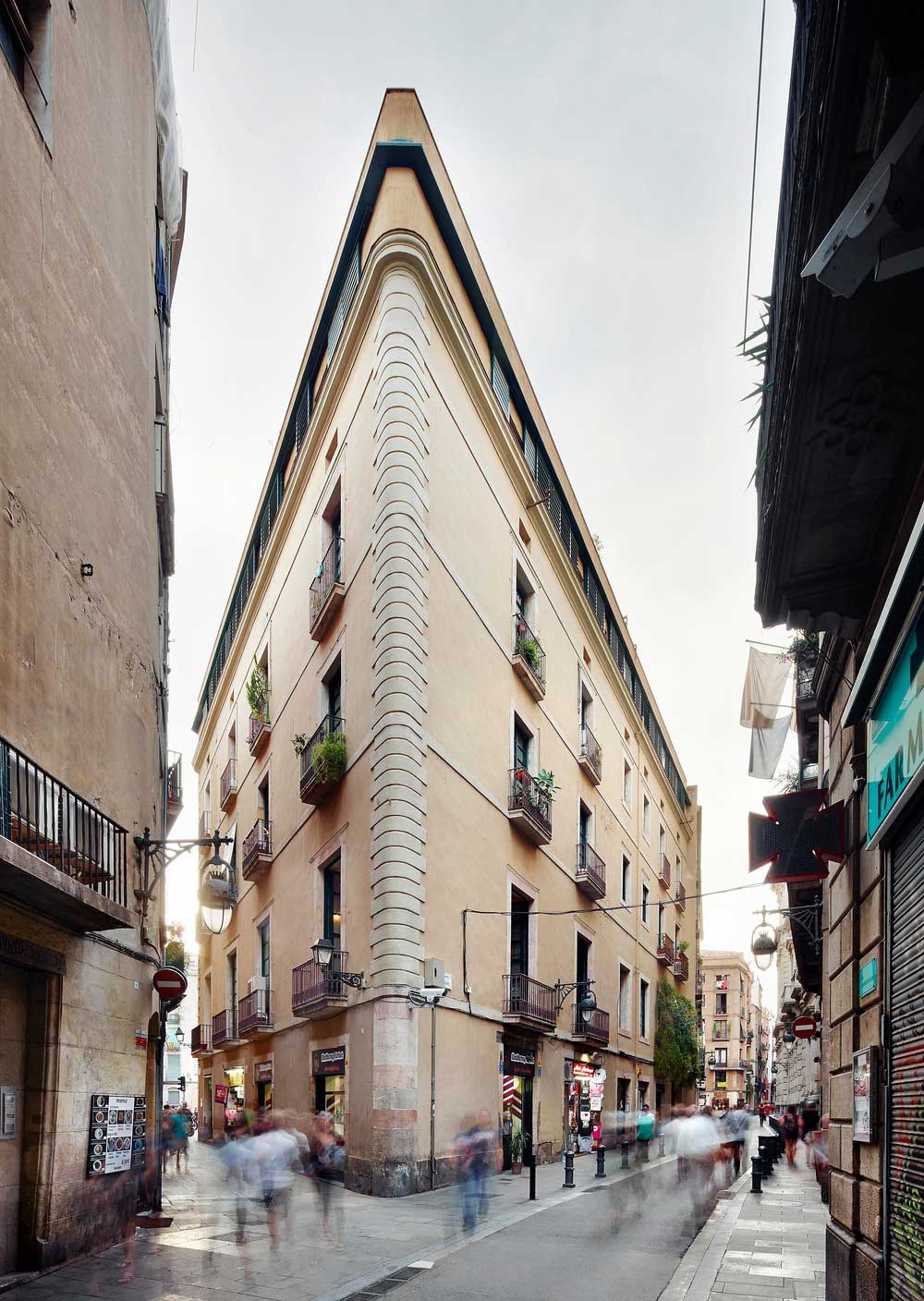 Designers: David Kohn Architects
Photography: David Kohn Architects