Here's a perfect example of how to breathe new life in to a space that's been masked with modifications over time. This pool house in Toronto lost its mid-century modern flair and has been reborn with playful style by +Tongtong Inc. Making the building multi-purpose benefits everyone from the owners to their short and long-term guests.
Within a wall of glass that completely opens to the outside, a living, dining, entertaining space pops against a bright orange wall, in homage to the home's era of origin. The owner's art collection is framed within an ivory painted field. Polished concrete keeps the floor cool and worry free.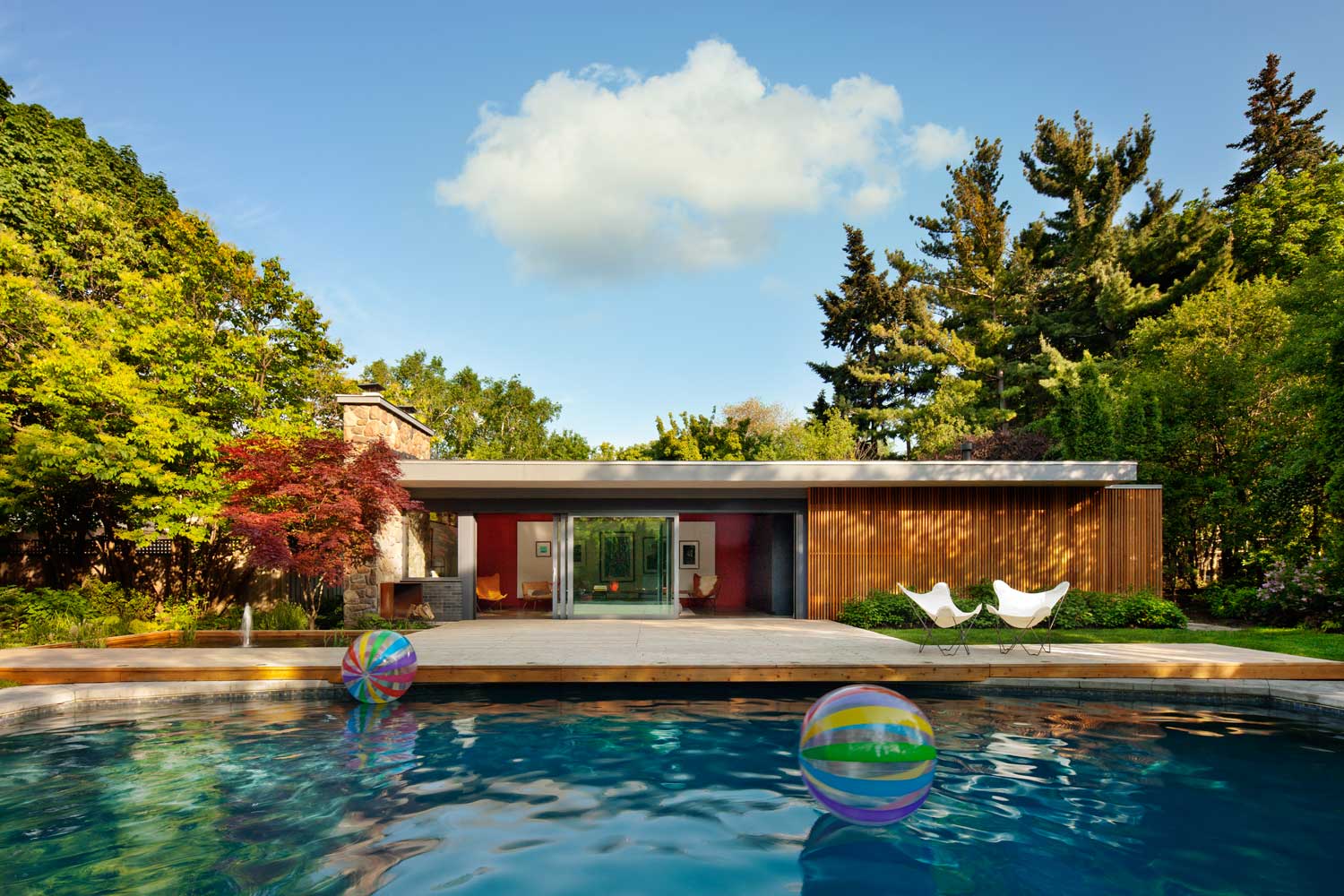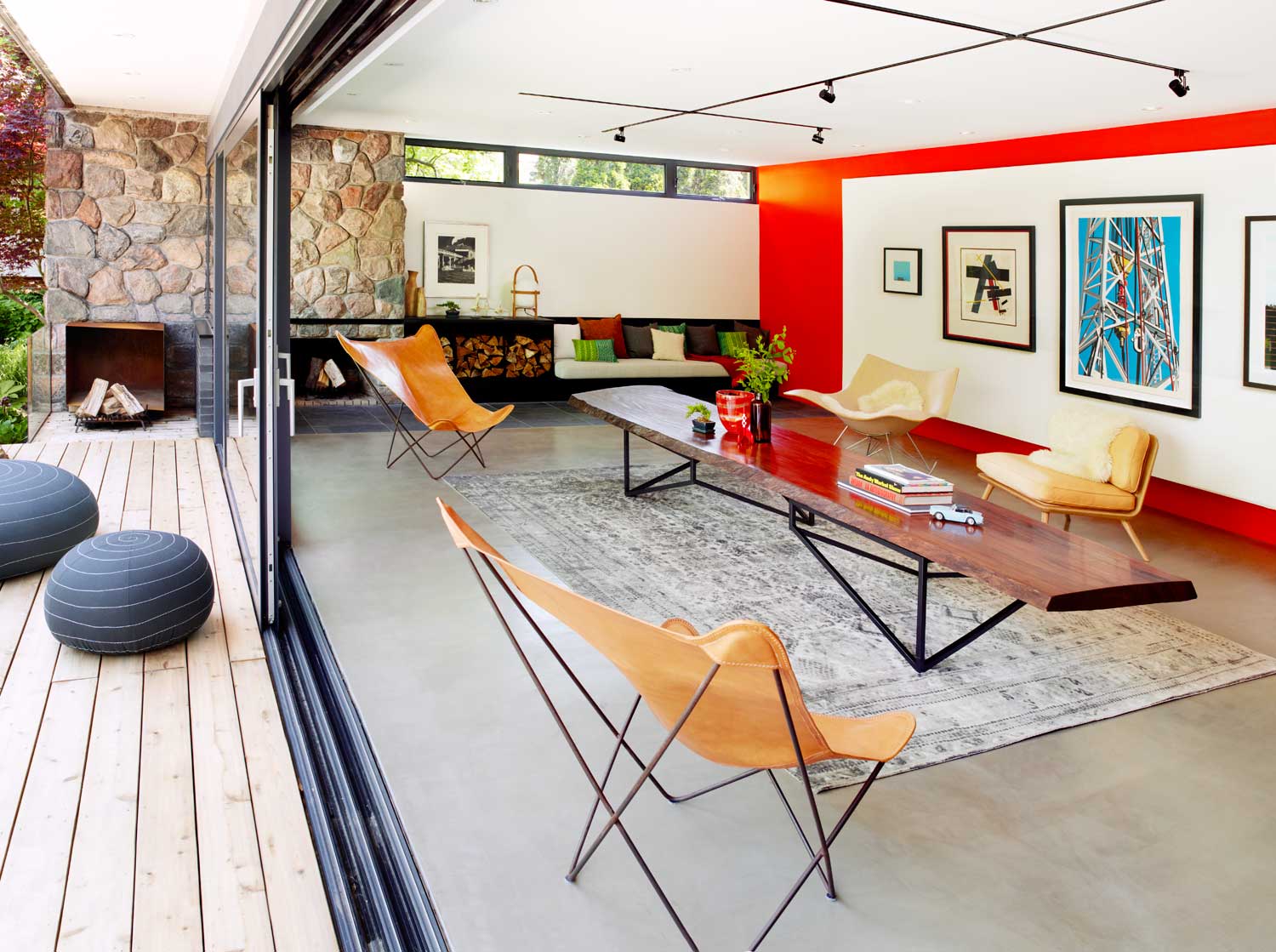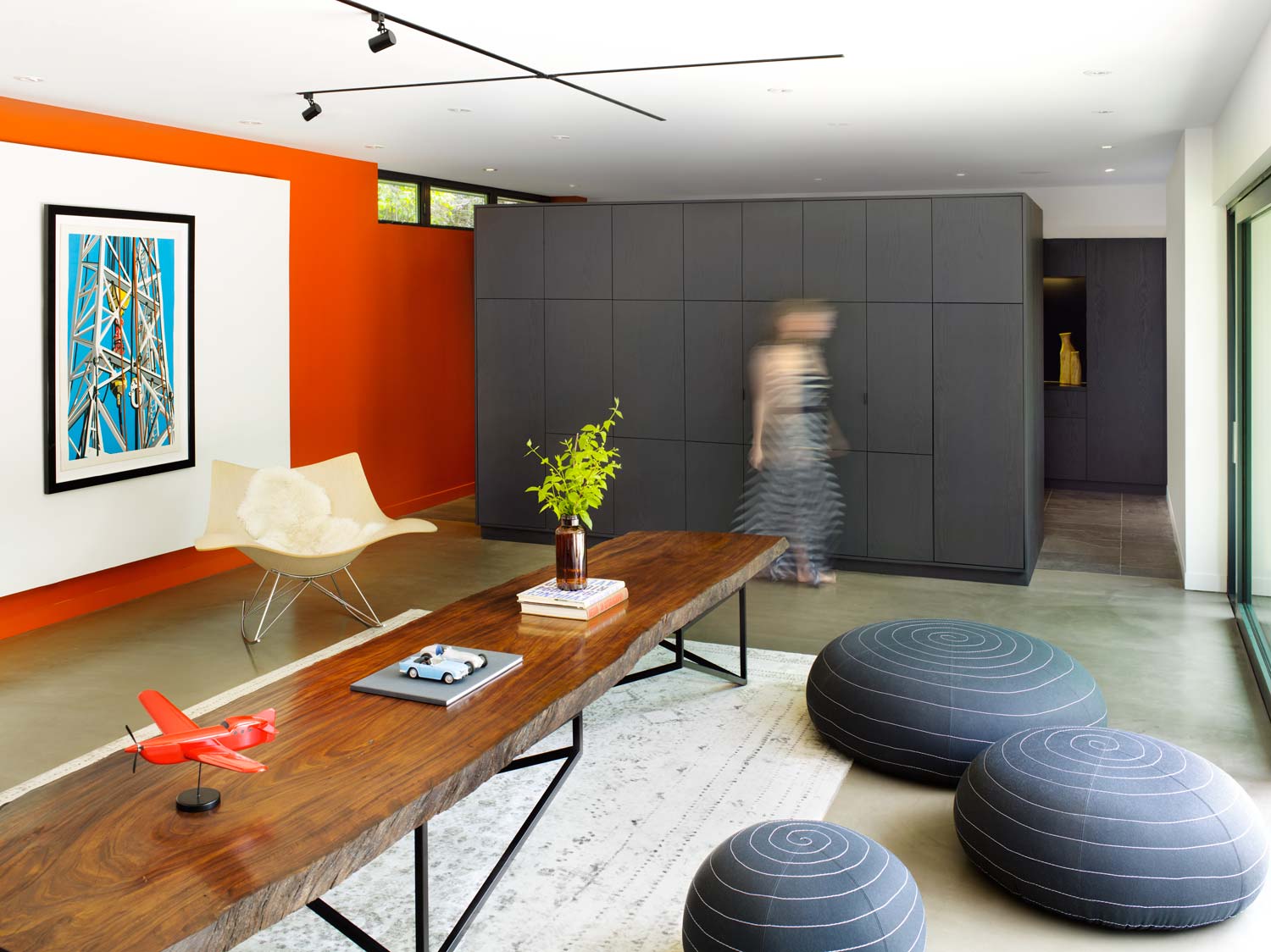 Centered over the width of the home, an ebony cube houses audio and visual equipment on the public side. It's open to the ceiling and on both sides creating access to the guest room, complete with Murphy bed. Shower, toilet, and sink are also encased within the cube and their blue glass doors are a striking complement to the orange wall.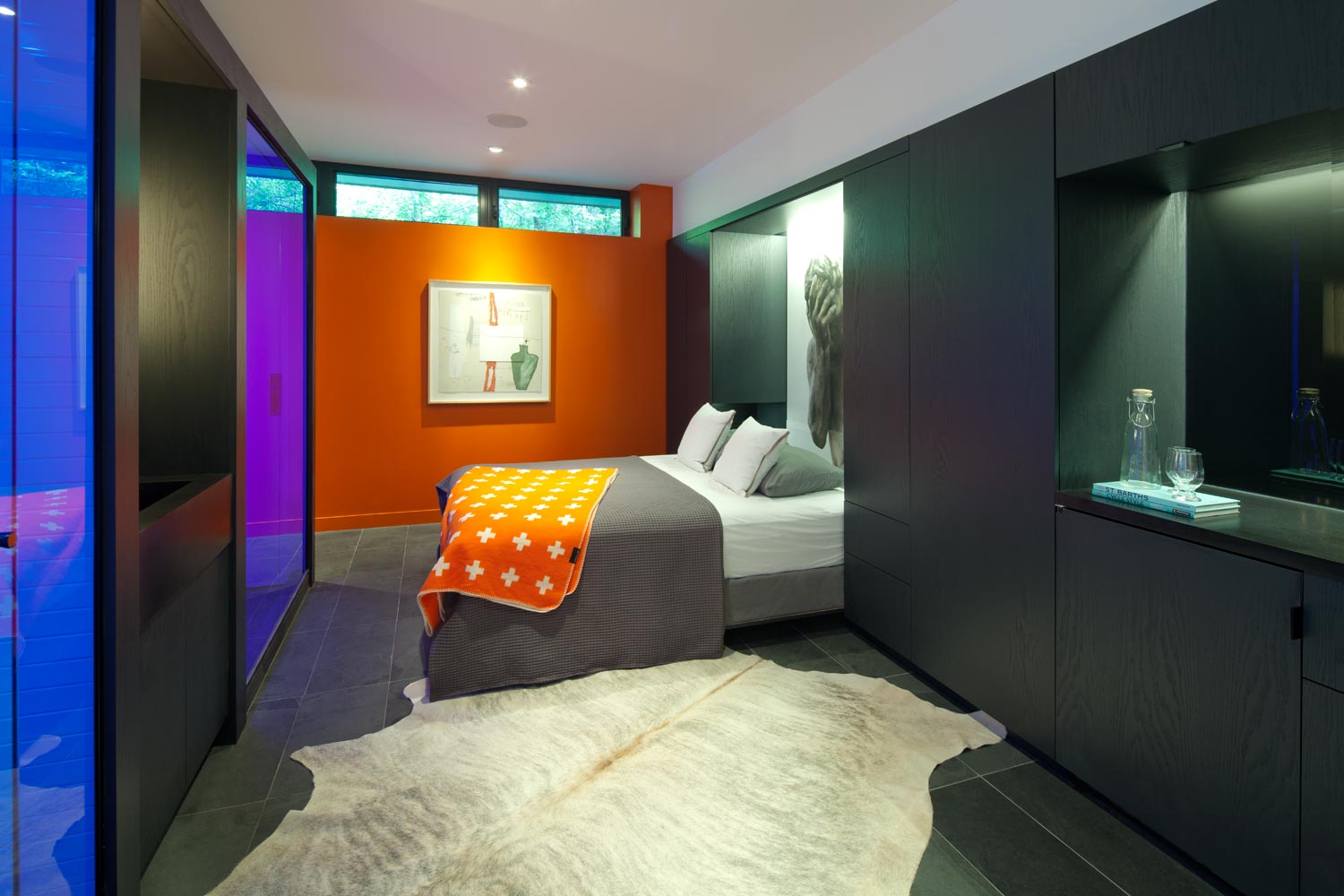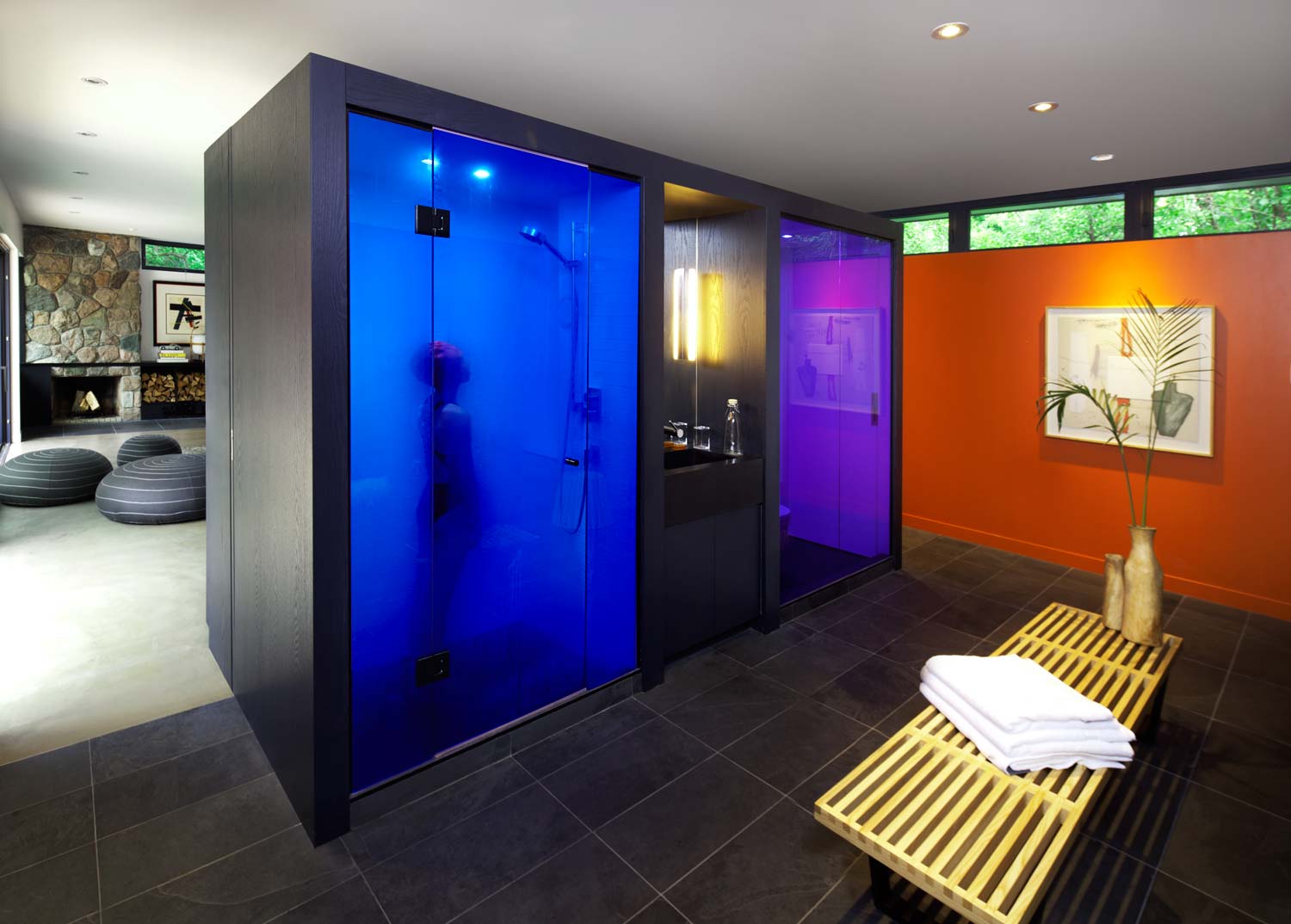 Charcoal plank tiles line the guest/changing area and the fire place wall of the entertainment space. The live edge wood slab coffee table transforms in to a dining table with a twist of the geometric steel legs. Butterfly chairs and charcoal grey poufs keep the atmosphere light hearted. The subtle recurrence of black in materials – tile and window frames- and furnishings creates a grounding balance.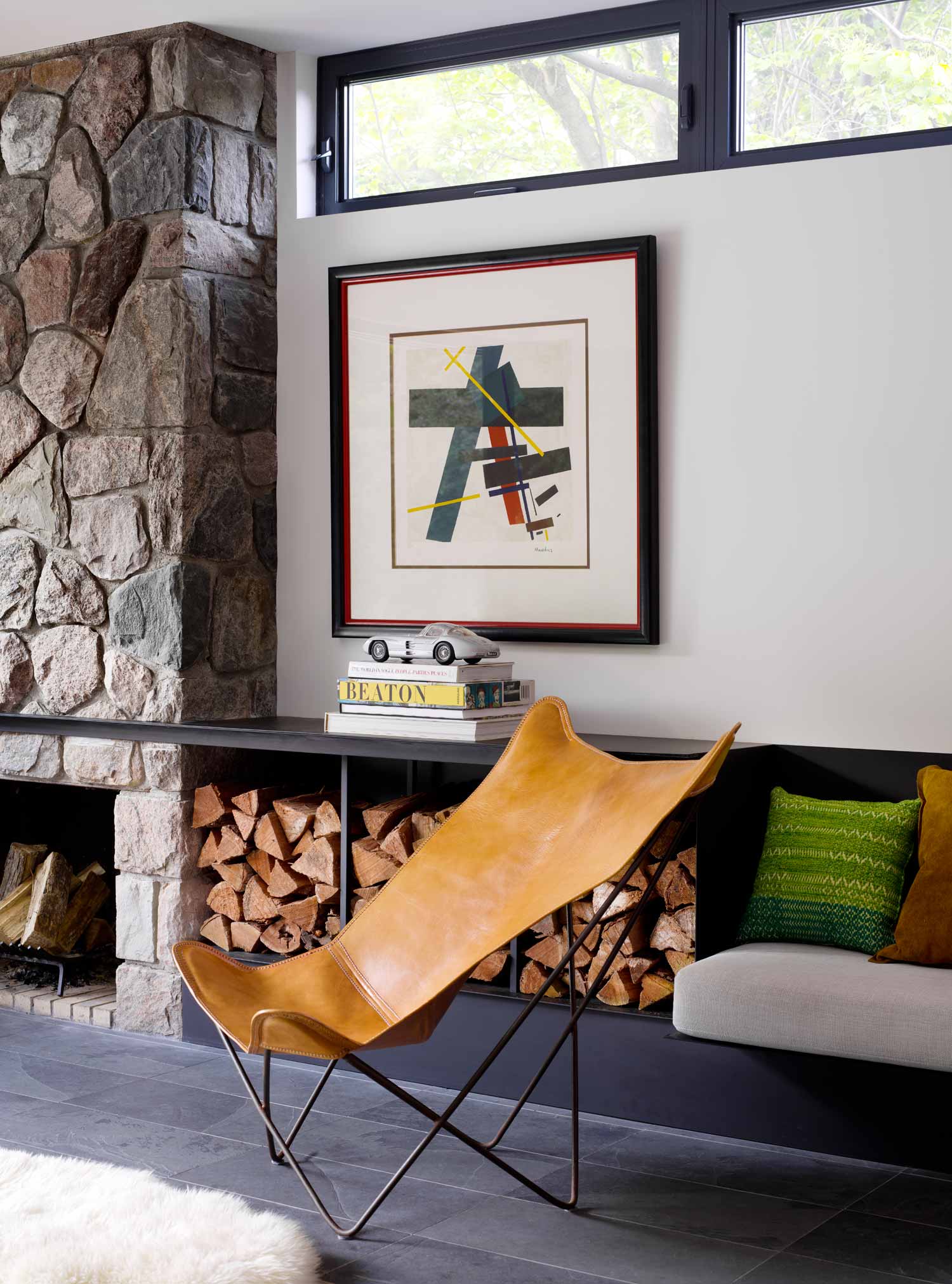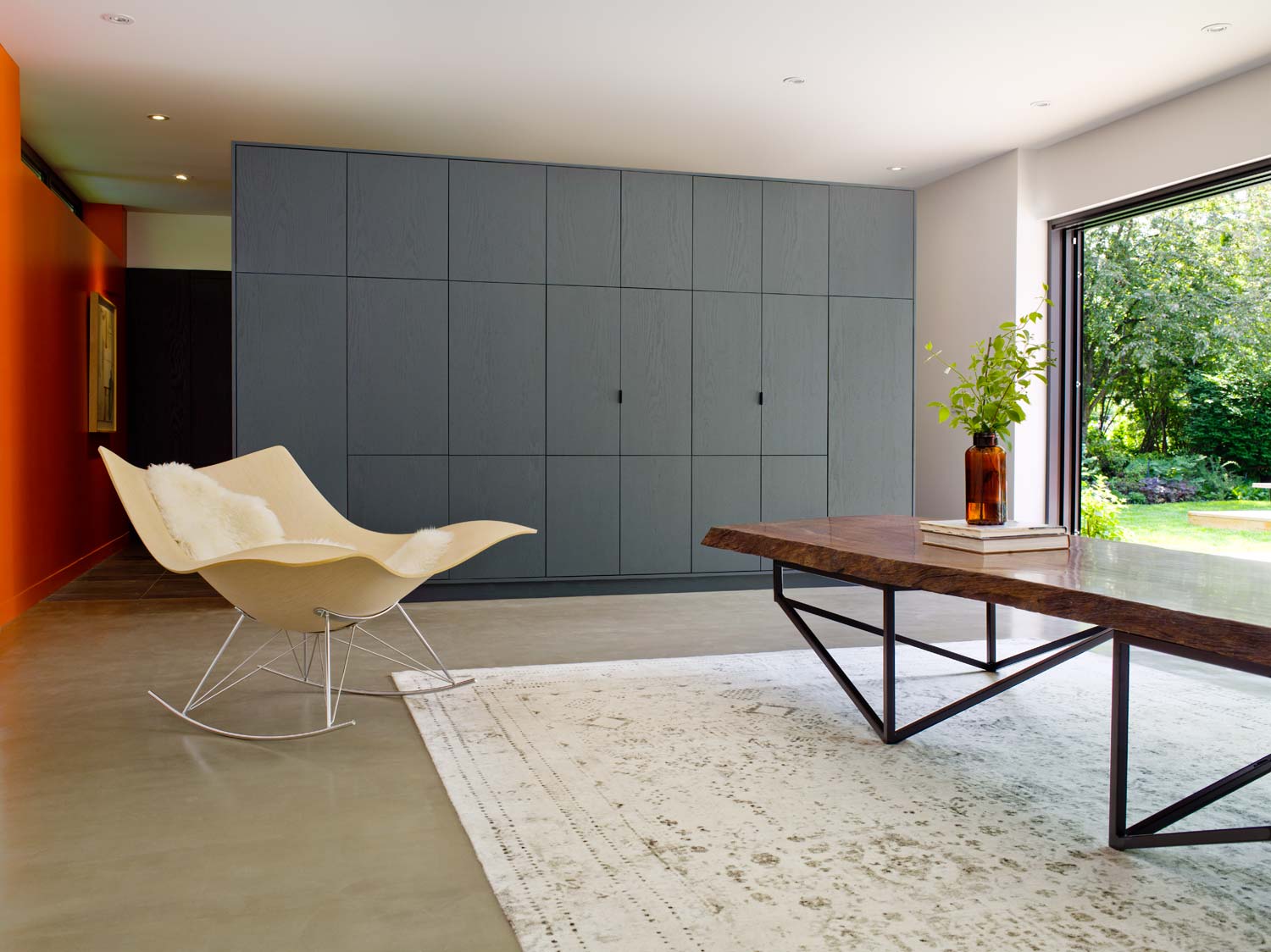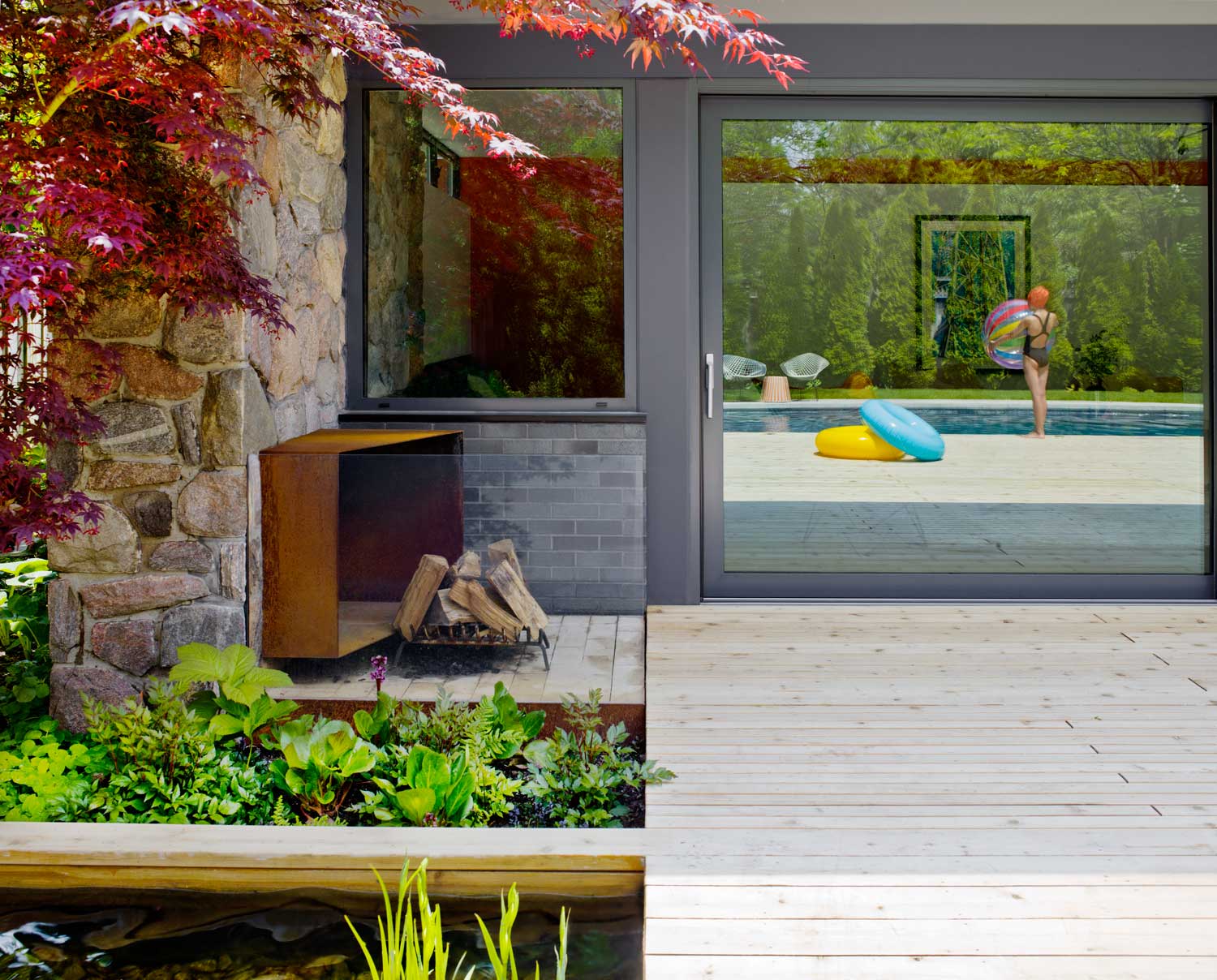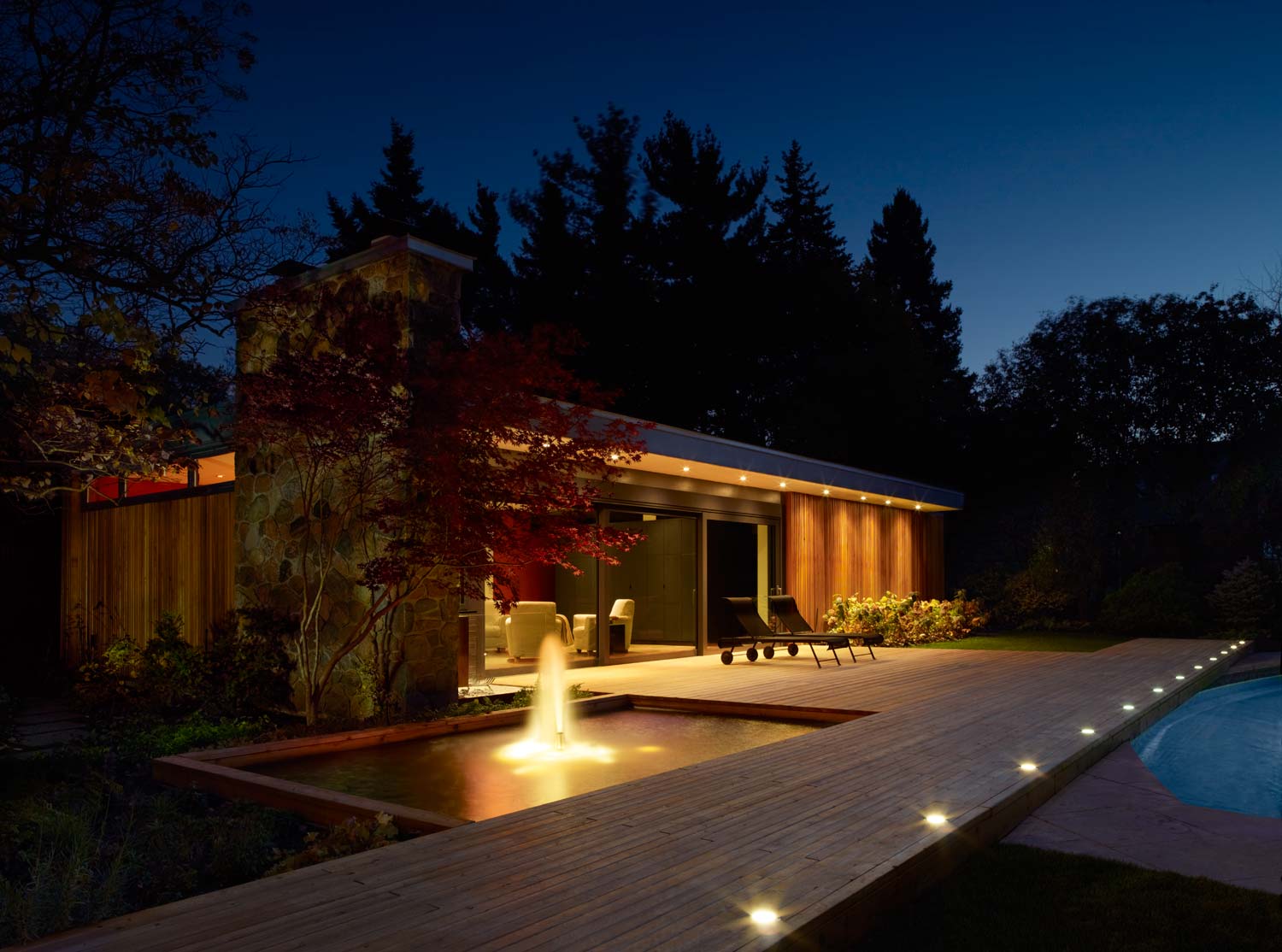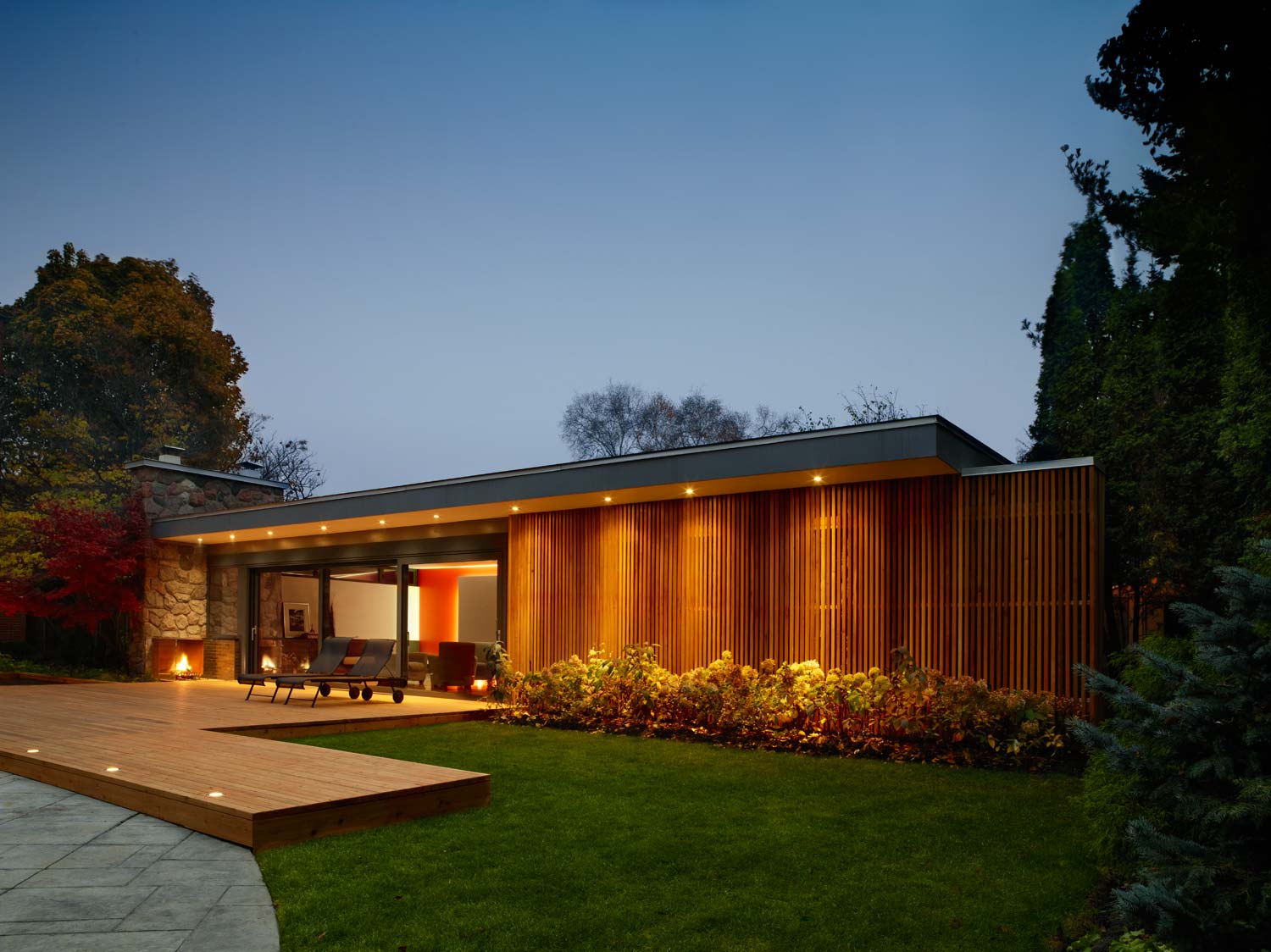 Architects: +Tongtong Inc (project started at 3rd Uncle Design)
Lead Designer: John Tong
Design Team: Morgan O'Reilly
Landscape Architect: +Tongtong and Neil Turnbull / Hedgerow
Builder: Parallel General Contractor
Photography: Colin Faulkner
Stylists: Emma Reddington and Liz Ikiriko