In the lush valley of an Austrian ski resort in Hinterglemm, a contemporary hotel exudes the warmth of a time worn chalet. Designed by GOGL Architekten, this boutique hotel of just over 5,000 sq.m. offers 17 suites in a five story traditional gable roofed building and 7 garden suites.
The garden suites are housed in ground-hugging stone and glass walled spaces that connect directly to nature. Their gently sloping butterfly roofs are covered with vegetation. Extending past the 4 meter high glass walls, they provide shelter on the private garden suite terraces. Time tested standing seam metal roofs protect the main building. Here sky lights illuminate the top level and balconies are notched out.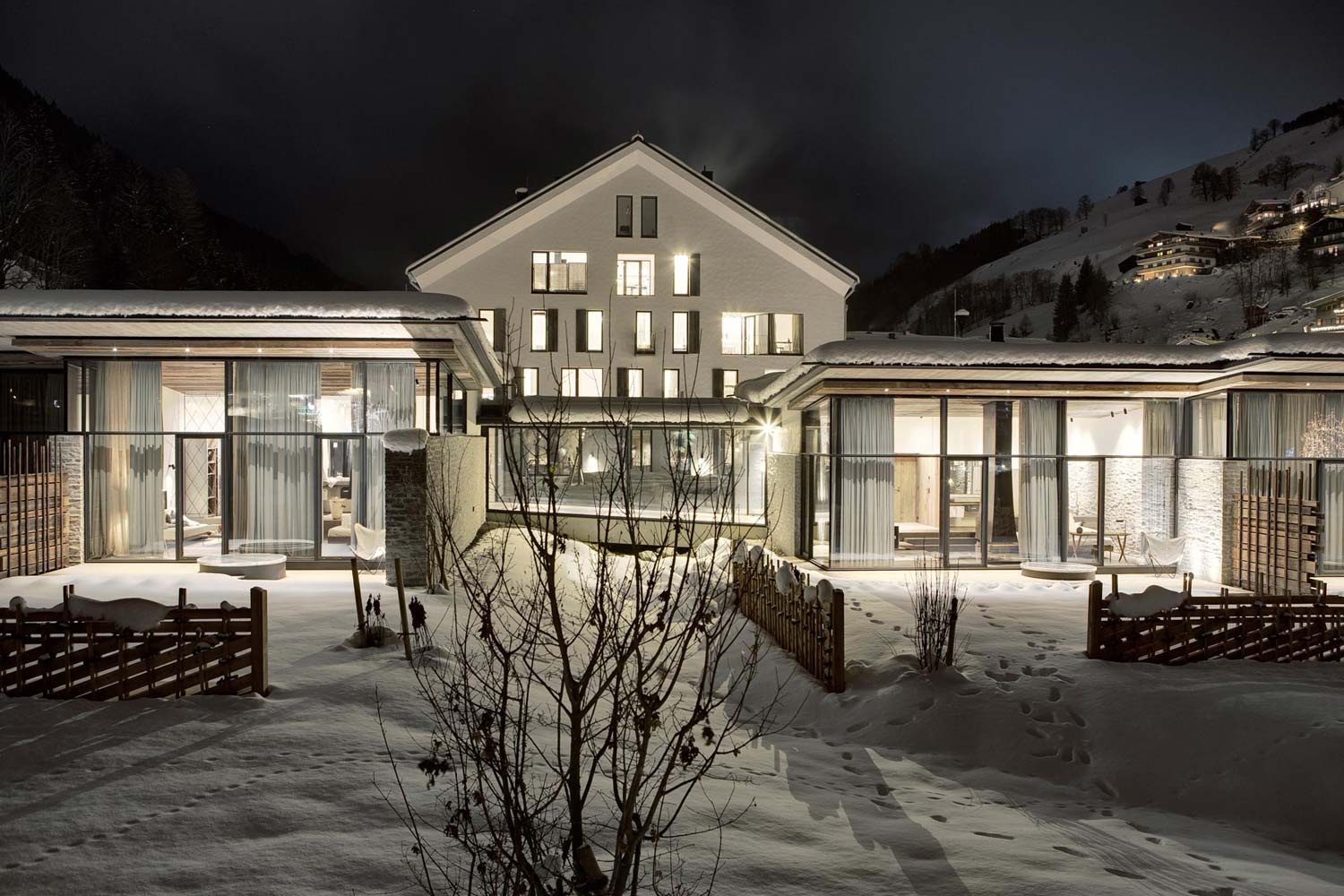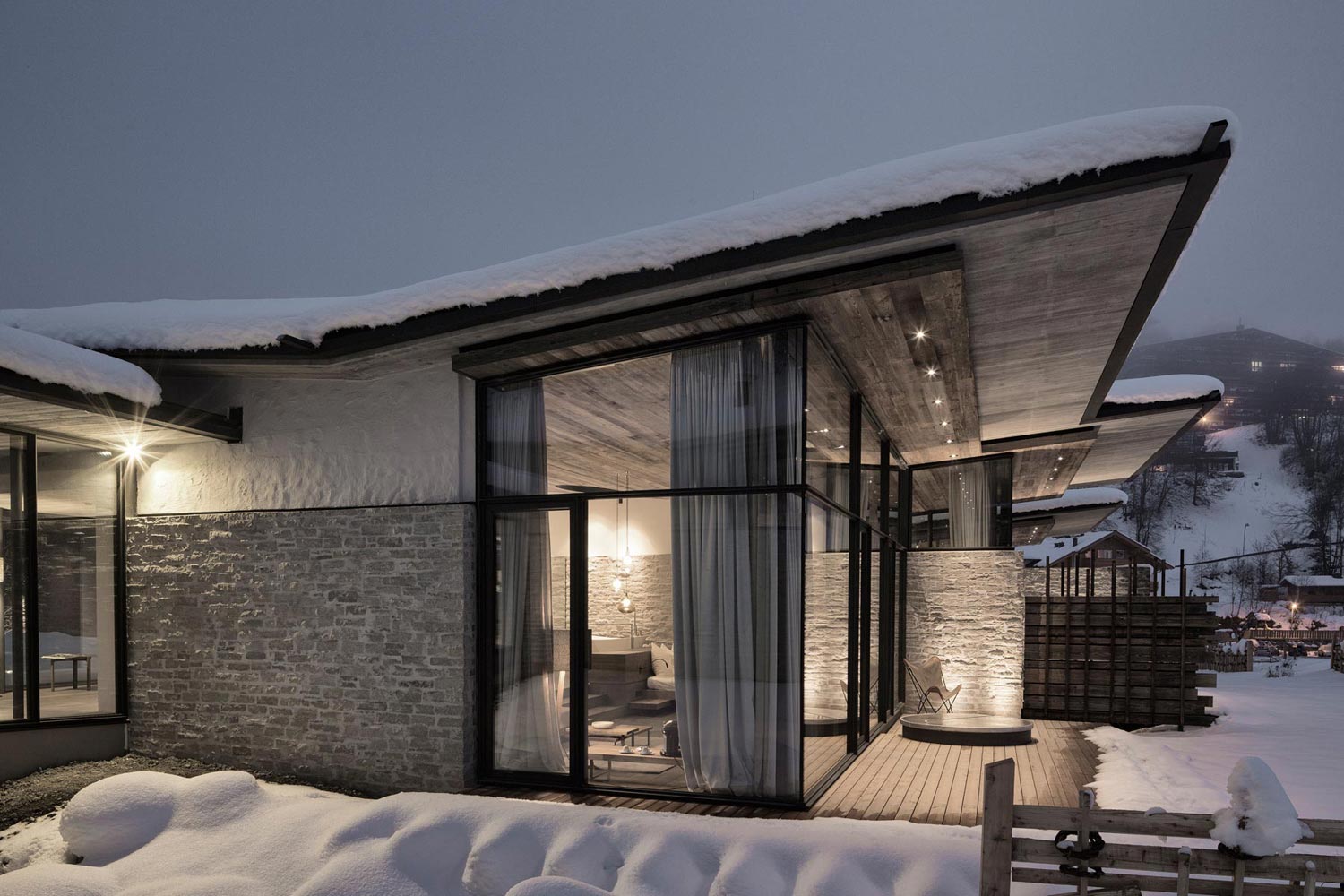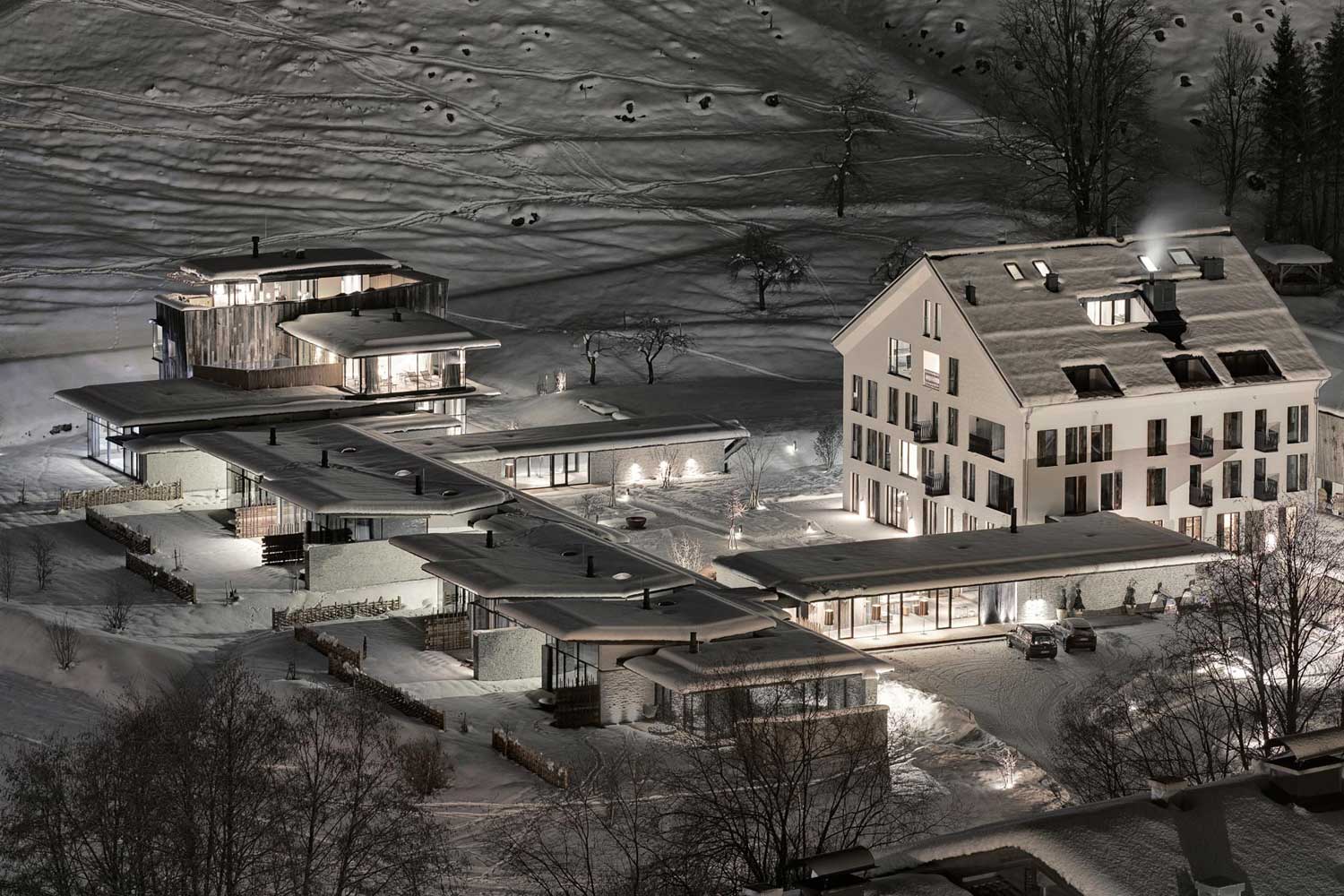 With all the amenities you could possibly desire – indoor garden, bar with quiet library, restaurant, and spa – the materials unite these rooms. Wood, stone, weathered leather, and metal permeate the spaces from public to private. Curvaceous black steel fireplaces with glass fire boxes warm the rooms. All floors and most ceilings are wrapped in wide timber planks. Stone walls capture warmth and permeate it back inside when temperatures drop.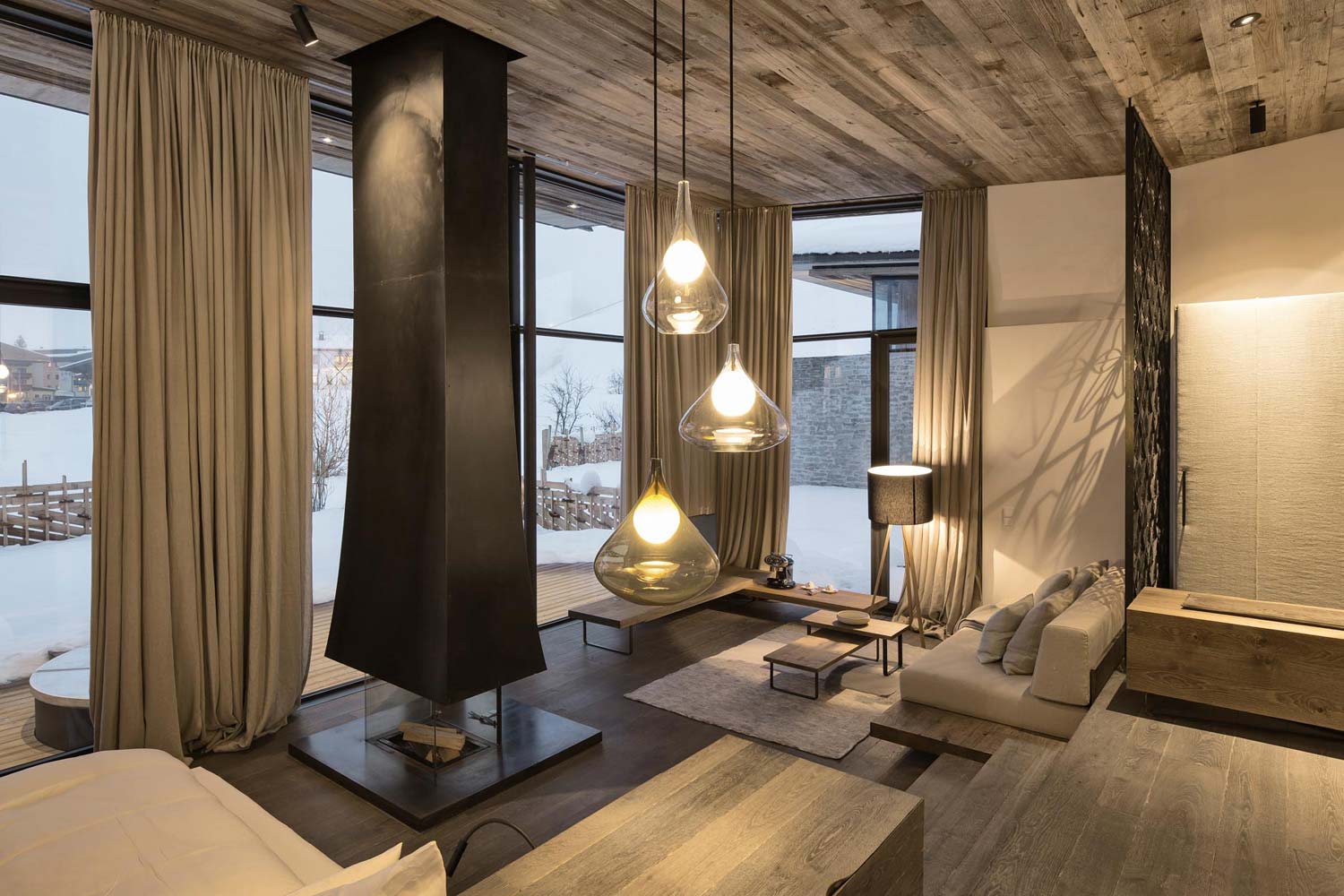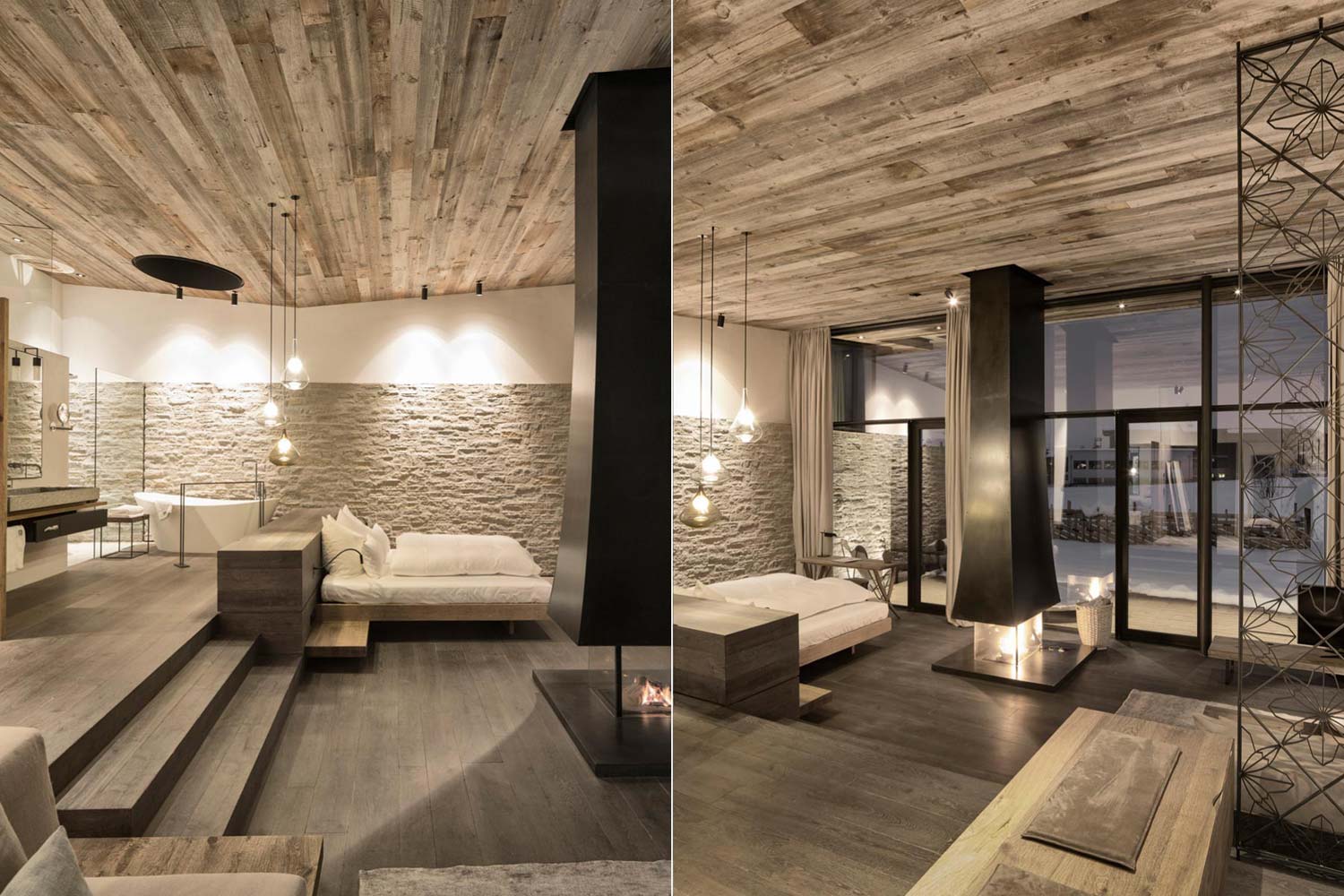 Many of the furnishings are crafted of wood – floating beds and low chests. They mix with mid-century modern and current pieces of timber and linen and glass. Subdued in style and neutral in tone, but not in texture, they create a feeling of relaxed natural comfort.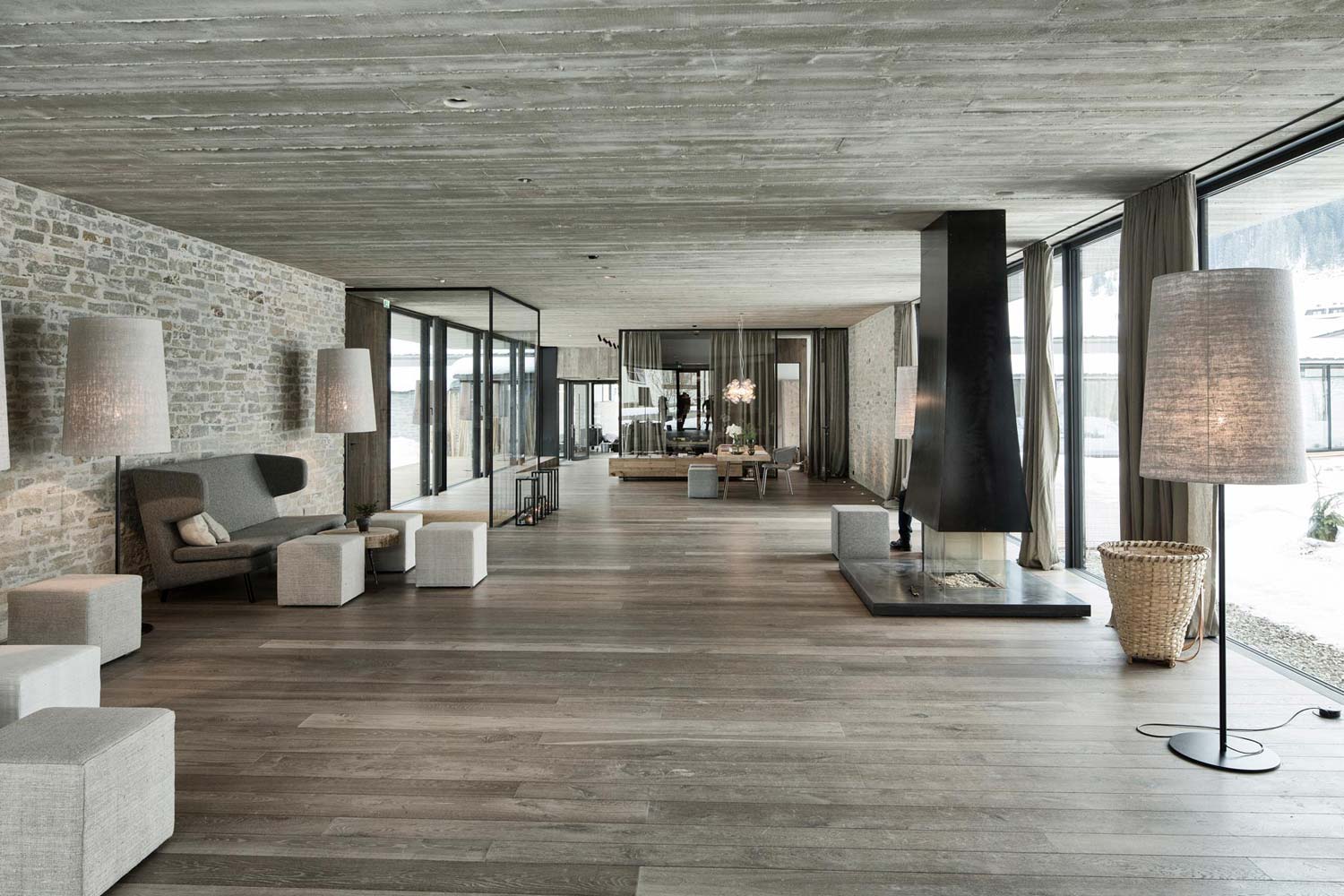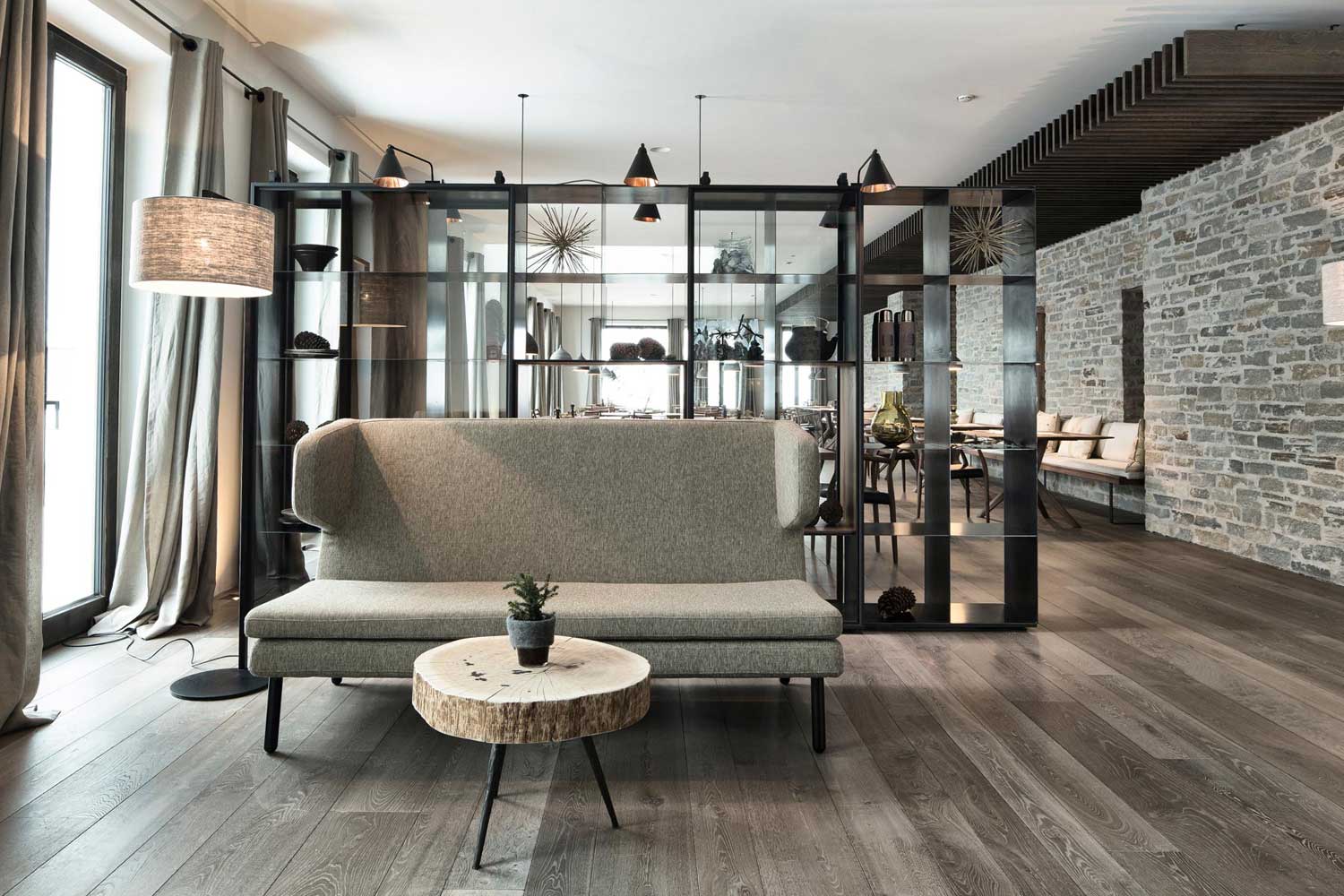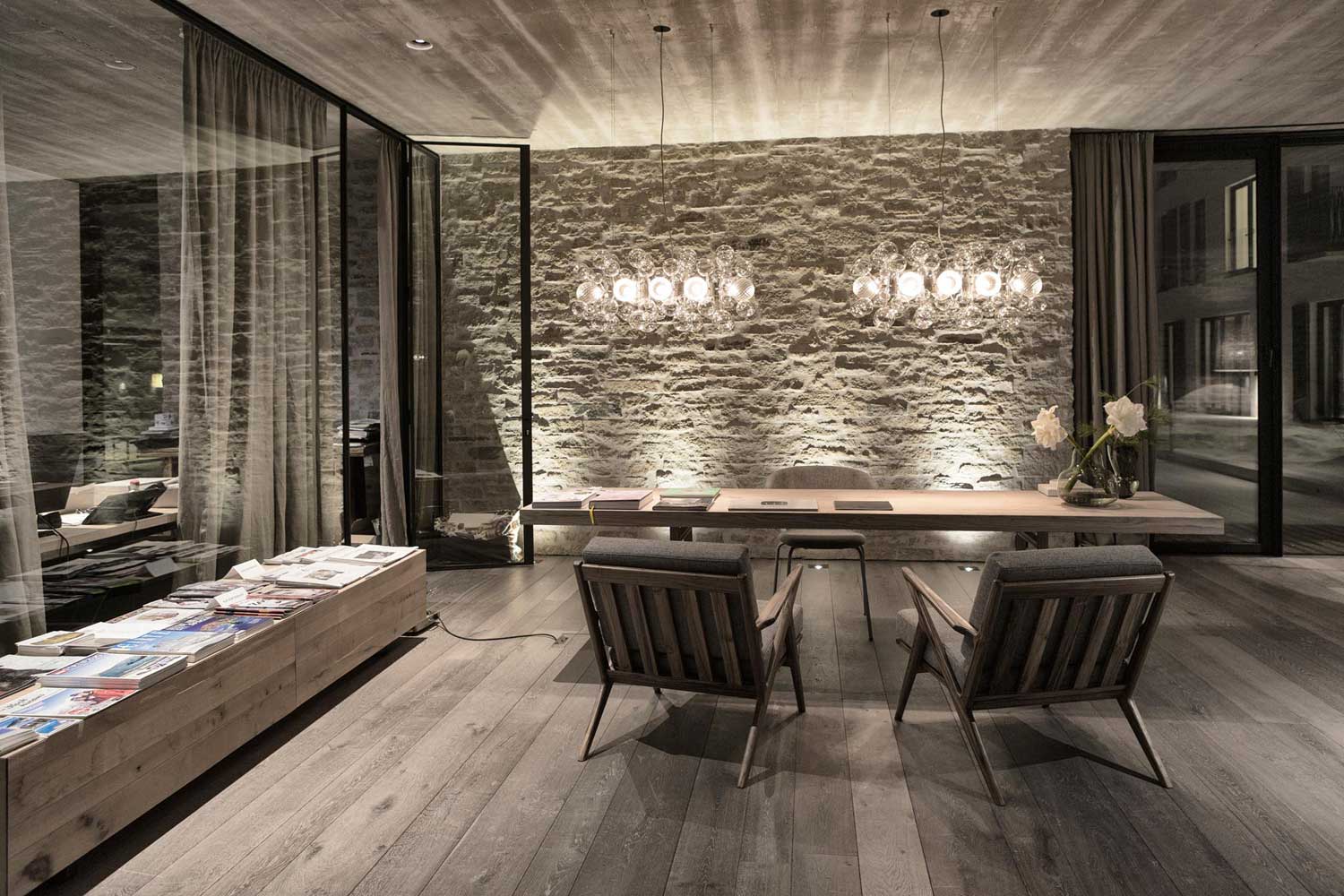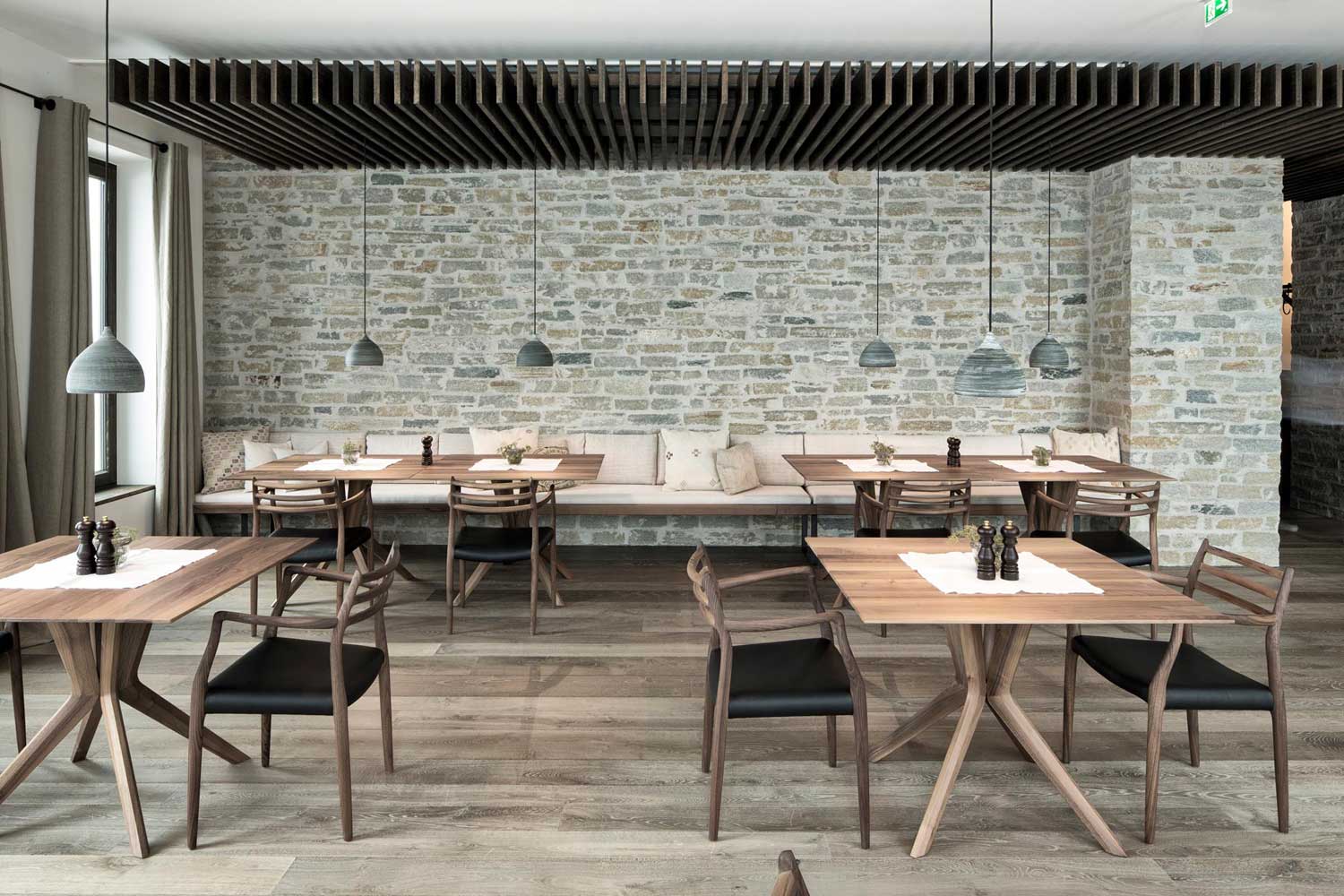 Architects: GOGL Architekten
Photography courtesy of GOGL Architekten