BICOM Communications has a new home in Montreal, Canada. Jean de Lessard, the creative designer tapped to take on this monumental office renovation was certainly up for the job. The design scope of this project consists of a series of small houses positioned around several public spaces. The construction materials used for the houses are rigid in style but can be easily modified to allow for expansion within this growing company.
There are several private offices and open areas to facilitate dynamic communication amongst the employees. It is Jean de Lessard's belief that bringing inspiring people together will raise everyone's creativity level in unison.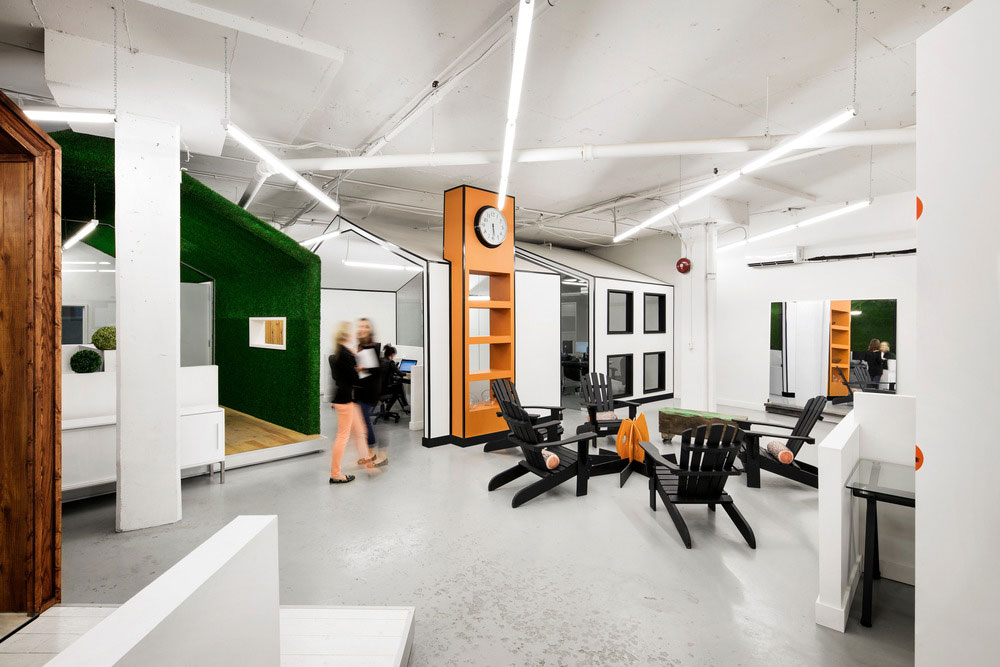 This office space is anything but mundane. Bright orange and forest green populate the spaces in unique ways, through the use of furnishings, lighting and texture. Check out the astro turf walls. They seem to pop out as you walk by, encouraging everyone to reach out to touch the stimulating texture.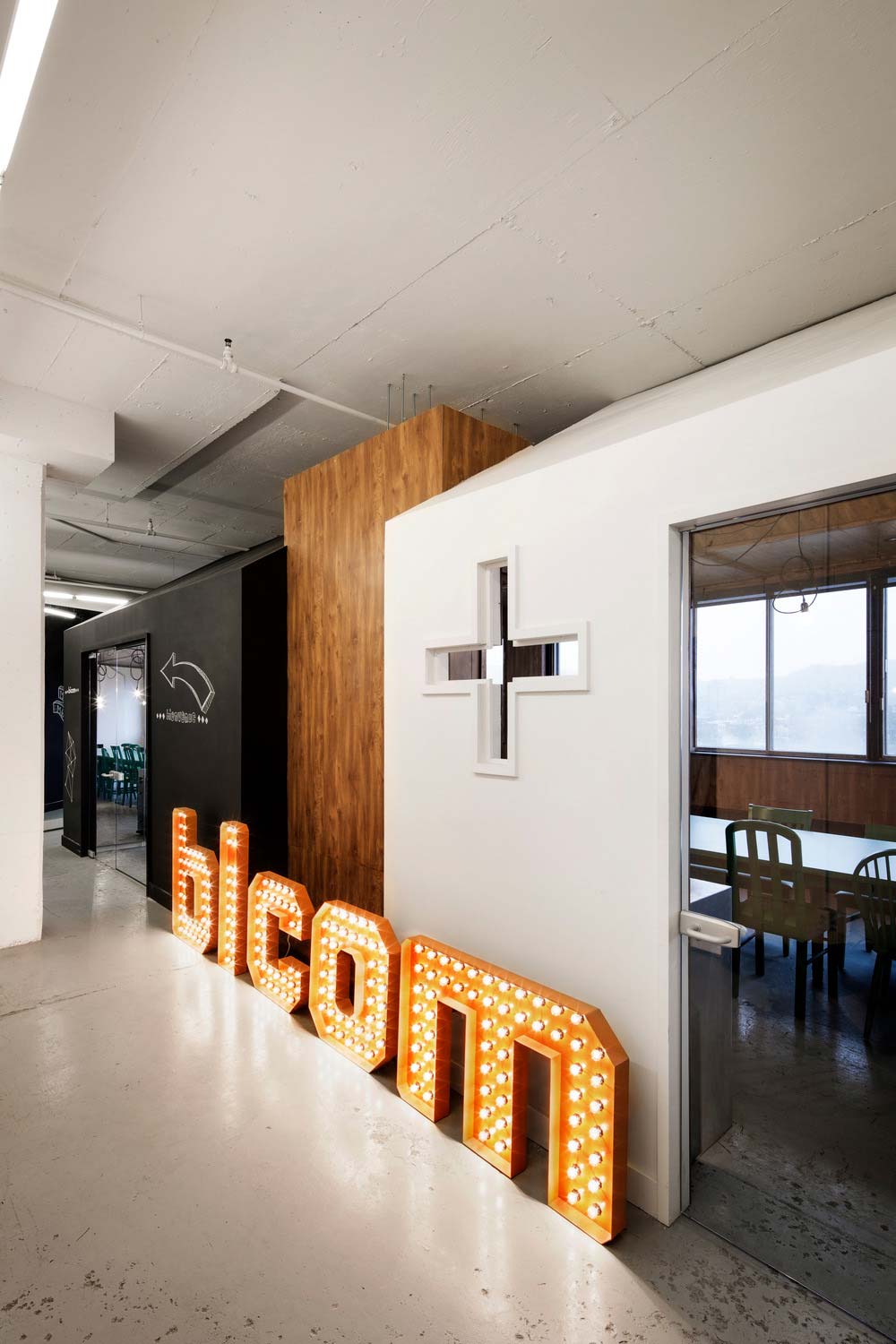 In the conference room, varying styles of chairs are unified through the use of color. Free hanging corded lights drop casually from the wood beam ceiling and large windows allow for natural light to assist in this company's creative endeavors.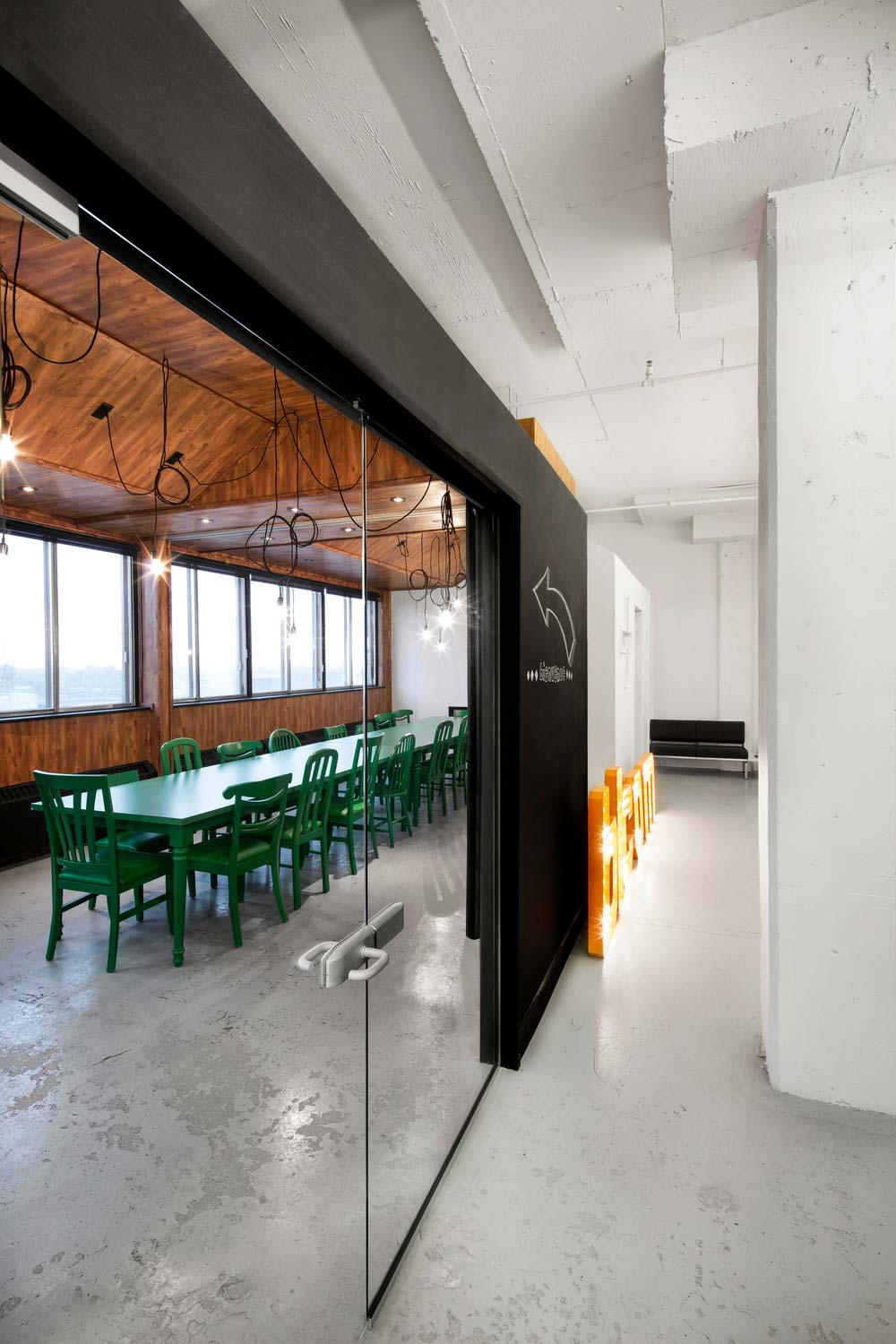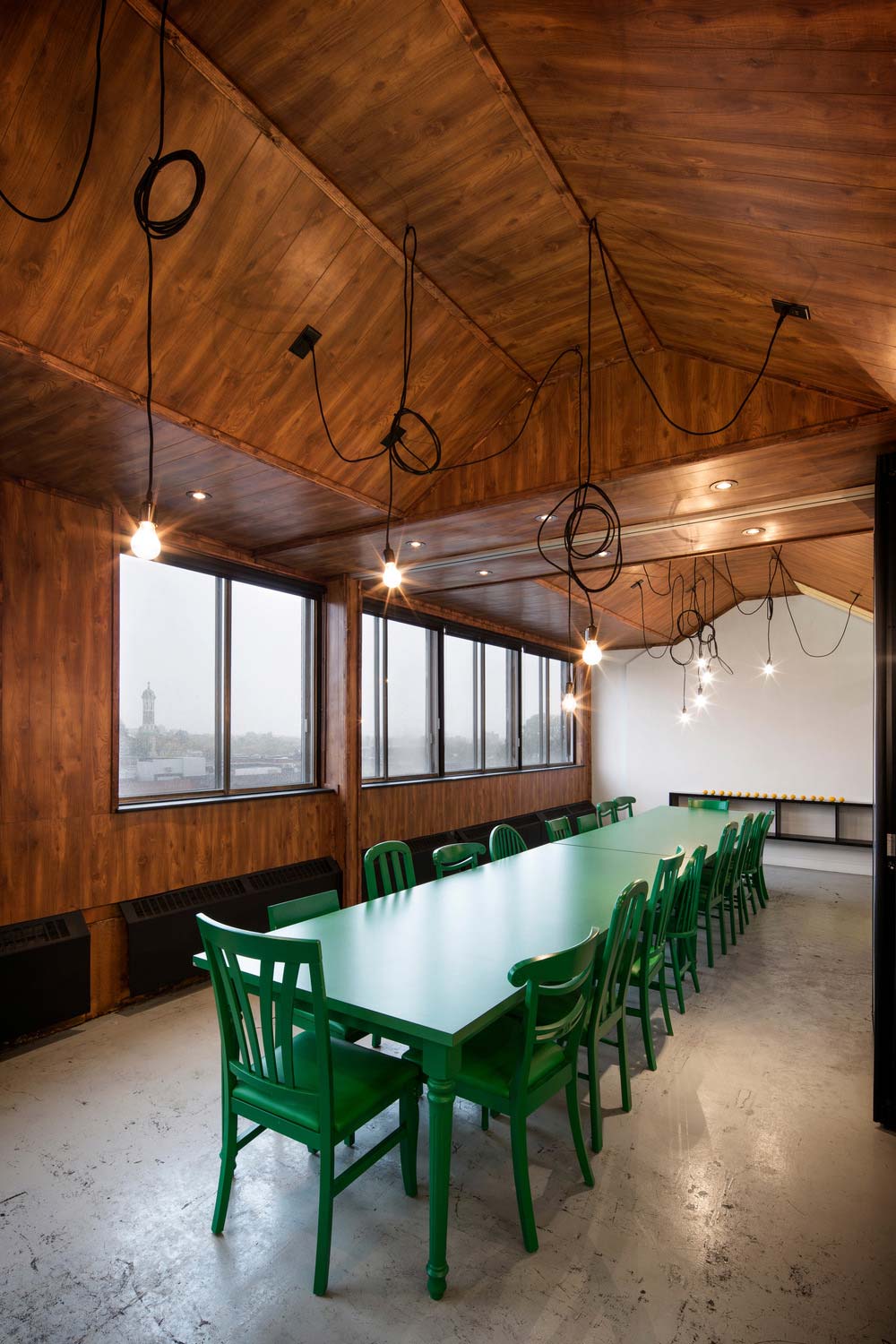 Black chalkboard walls encourage spontaneous ideas and thoughts to be shared and developed. Jean de Lessard has created a unique, kitschy and creative environment for the lively staff at BICOM Communications.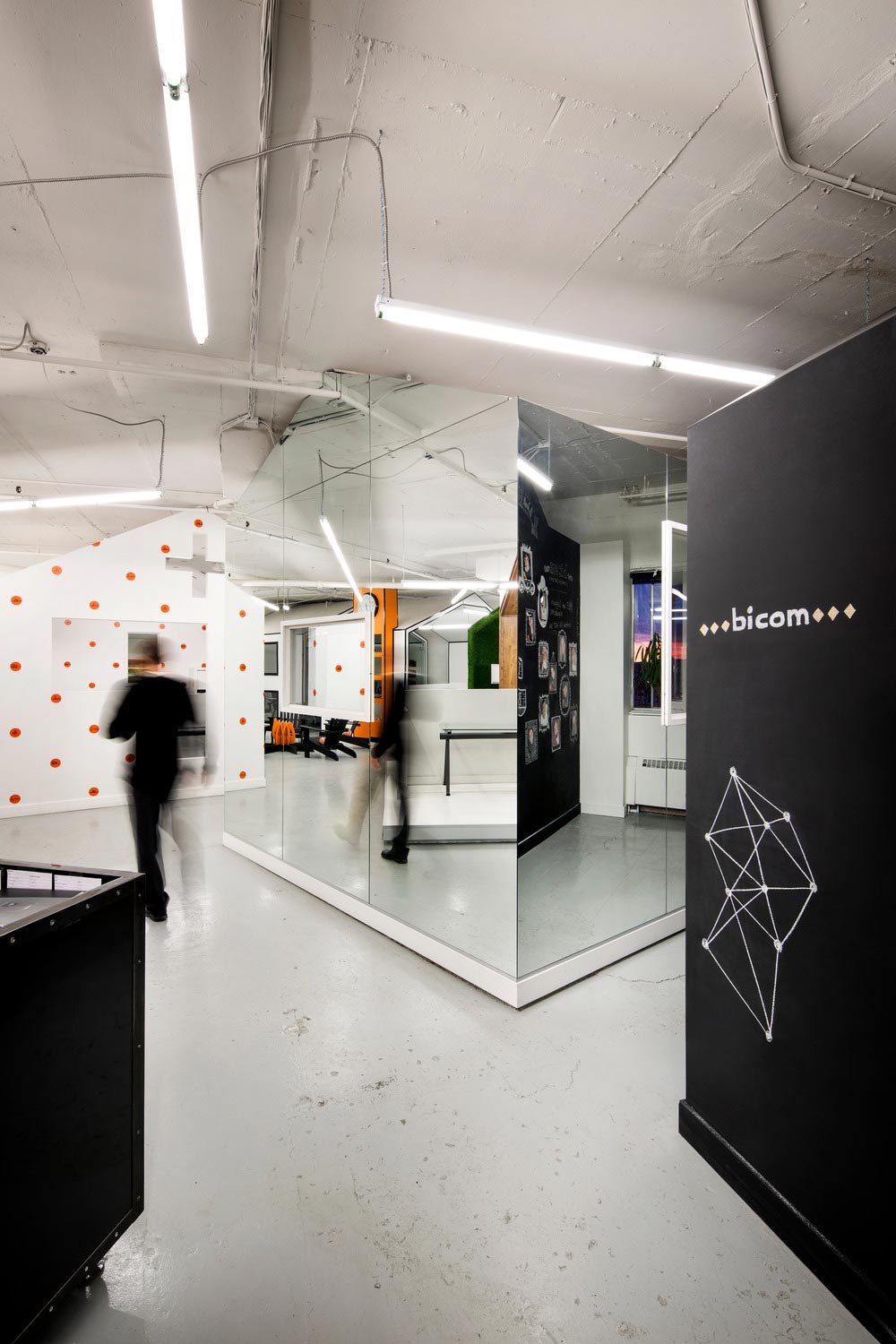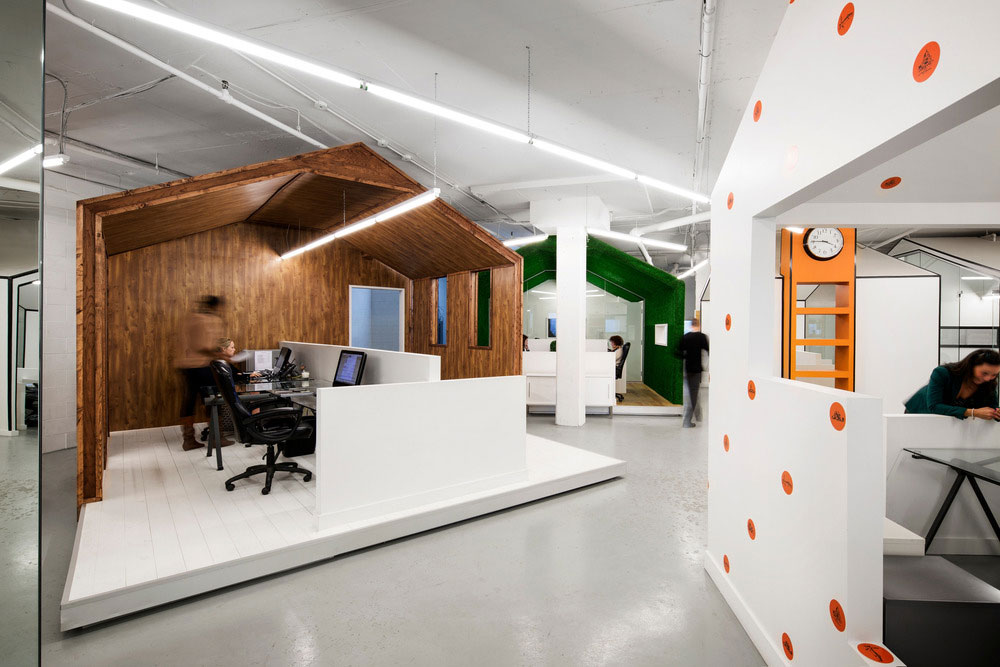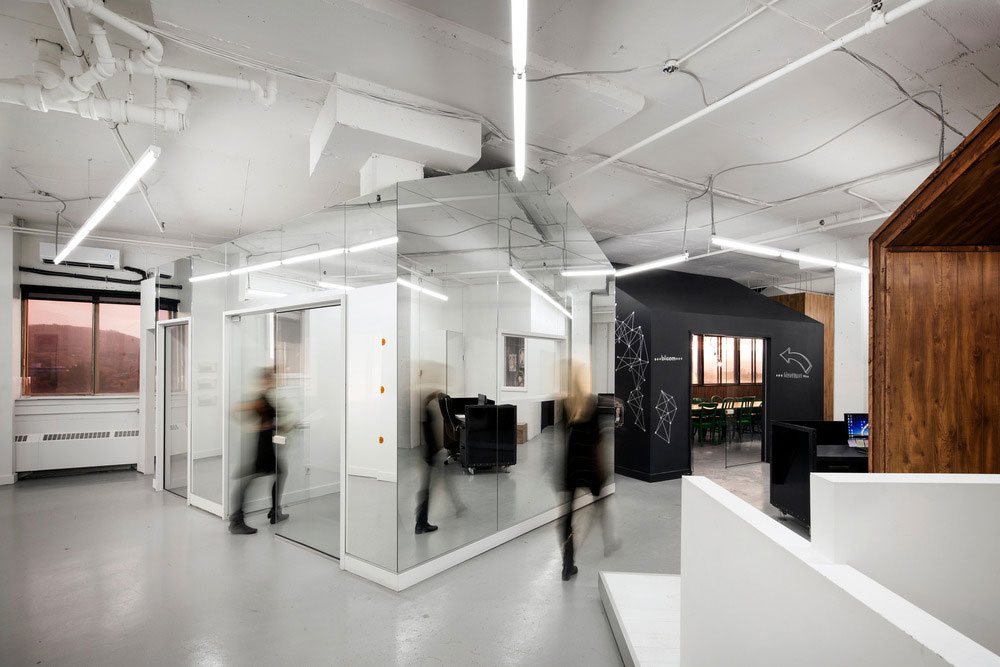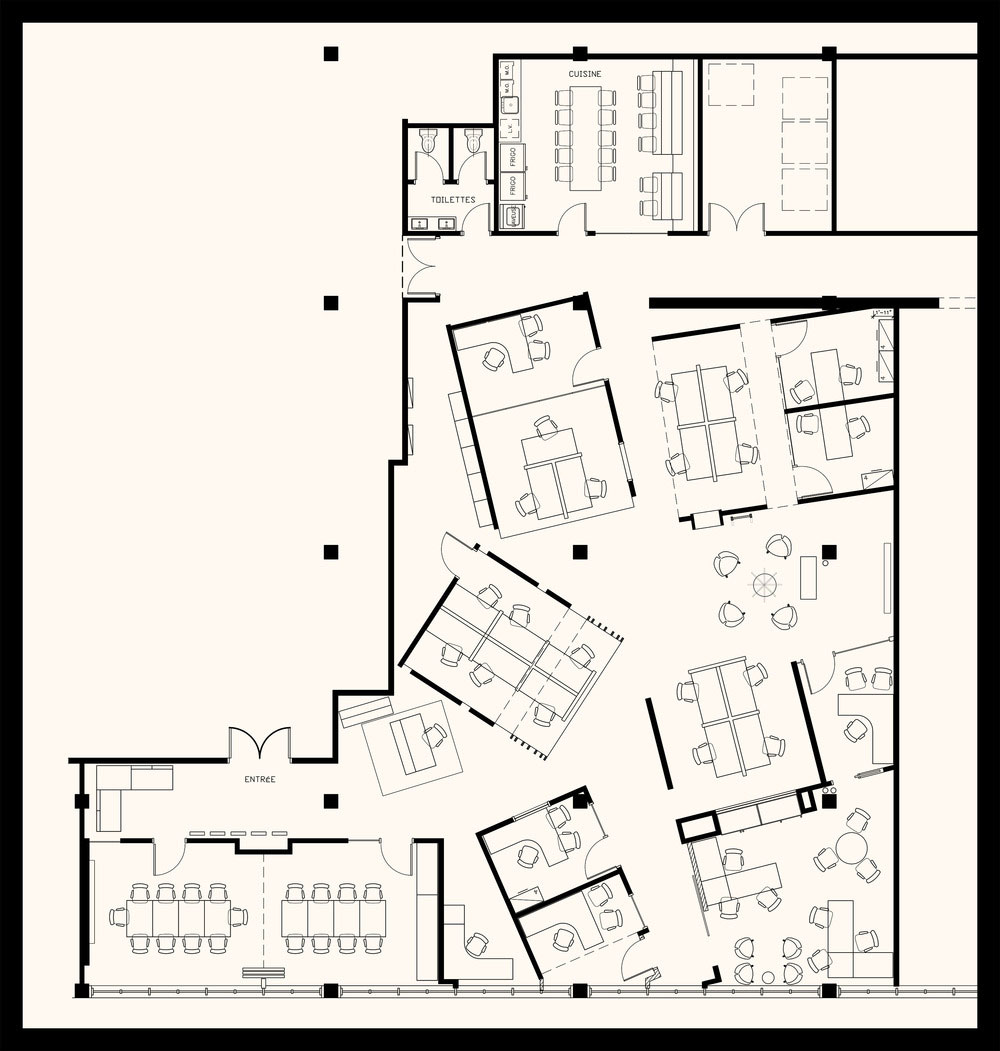 Designers: Jean de Lessard, creative designers
Photo credit: © Adrien Williams