Many of us have lived in small, fractional apartments that haven't been designed with the best of intentions. Such was the case for this family in Moscow, Russia. The inventive team at Int2architecture took on the task of redesigning this diminutive apartment with the intent to create vital additional space by thinking outside the box, literally…
The team created a "multi-functional box" that holds an amazing amount of compartments, including: a wardrobe, chest of drawers, bookcase, shelf and storage compartment, drawers for linens and, last but not least, a relaxing place to rest one's head. This area doubles as a sleeping berth and sofa for watching television. In order to alleviate the need for a standard television, there is a projector nestled at the top of the structure that projects onto the opposite wall that is simply genius!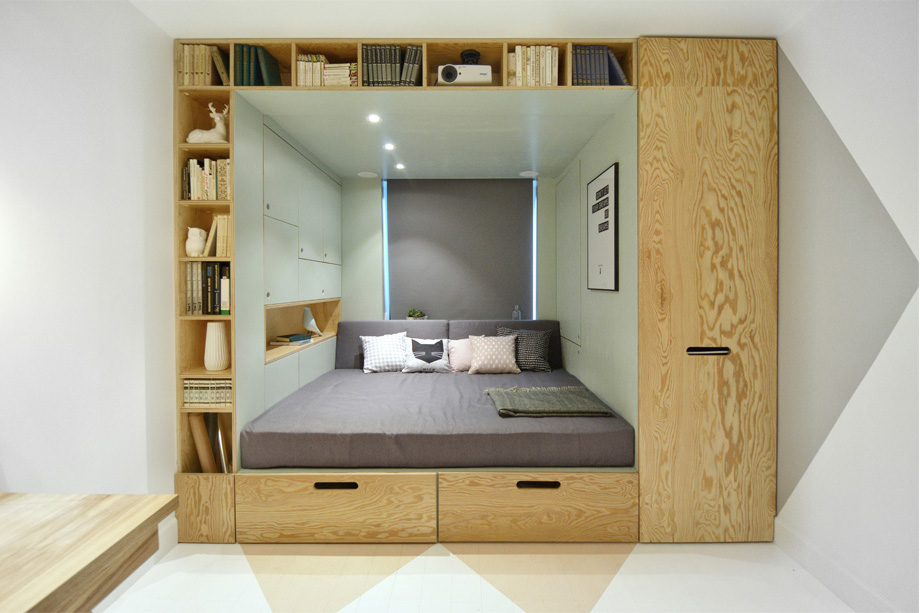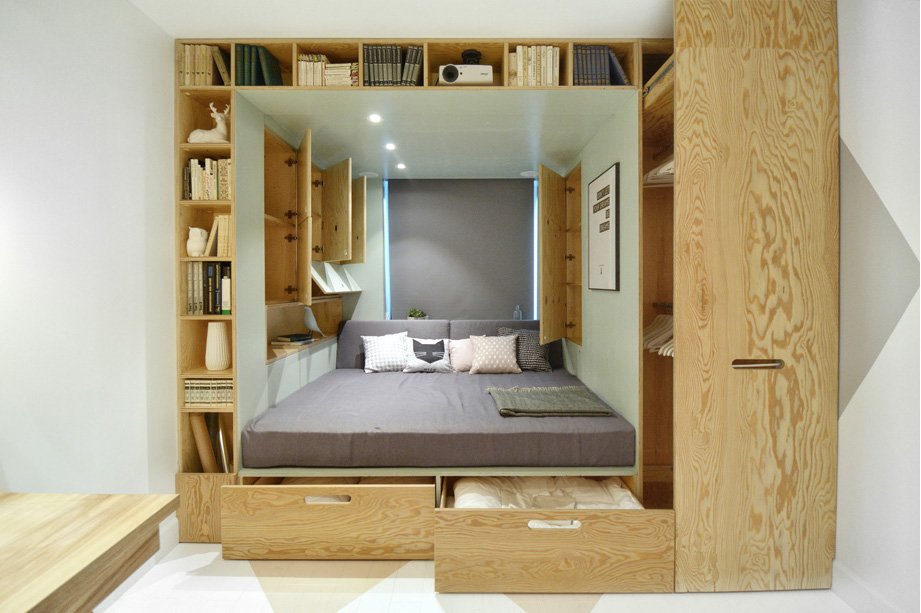 The result of combining all these crucial elements into this well designed structure is that it leaves room in the apartment for freestanding items such as a mid-century desk and comfy chair. Artwork is also composed of a chalkboard wall for inspirational quotes and vintage entomology prints, reinforcing the clean and uncluttered design aesthetic.
By western standards, this living space may seem small, but with its clever design, this Moscow apartment has been transformed into a chic and unique dwelling that any of us would be proud to call home.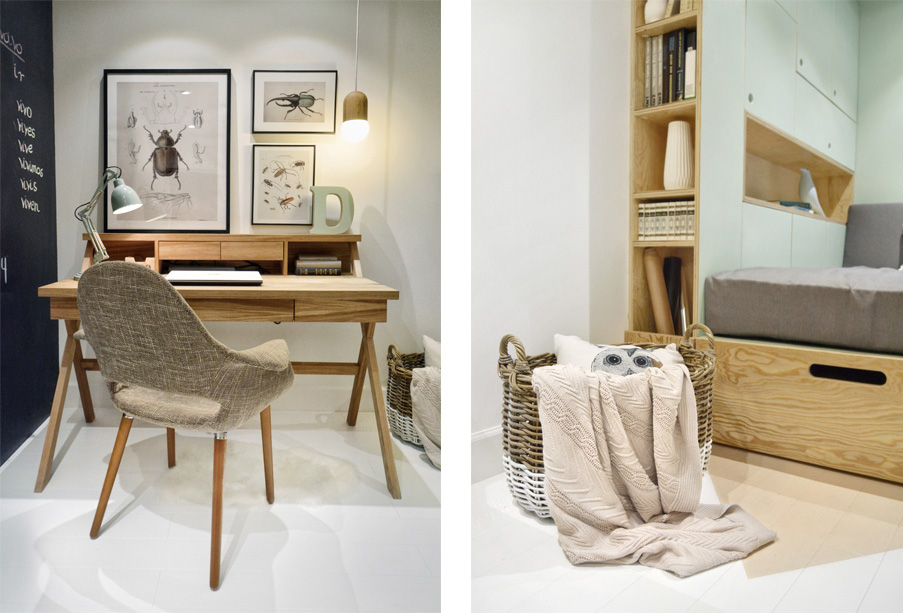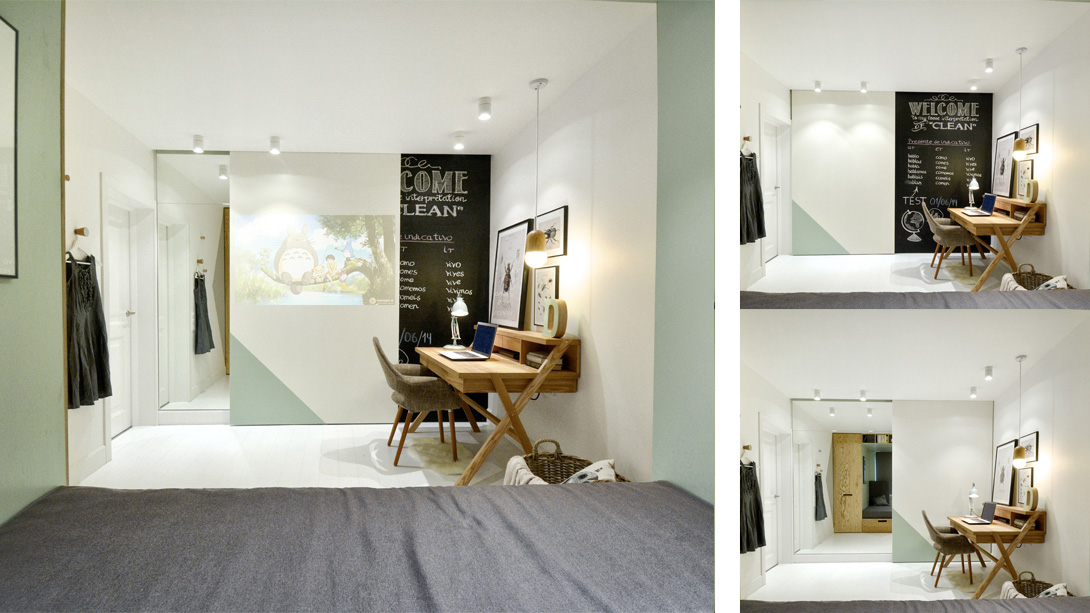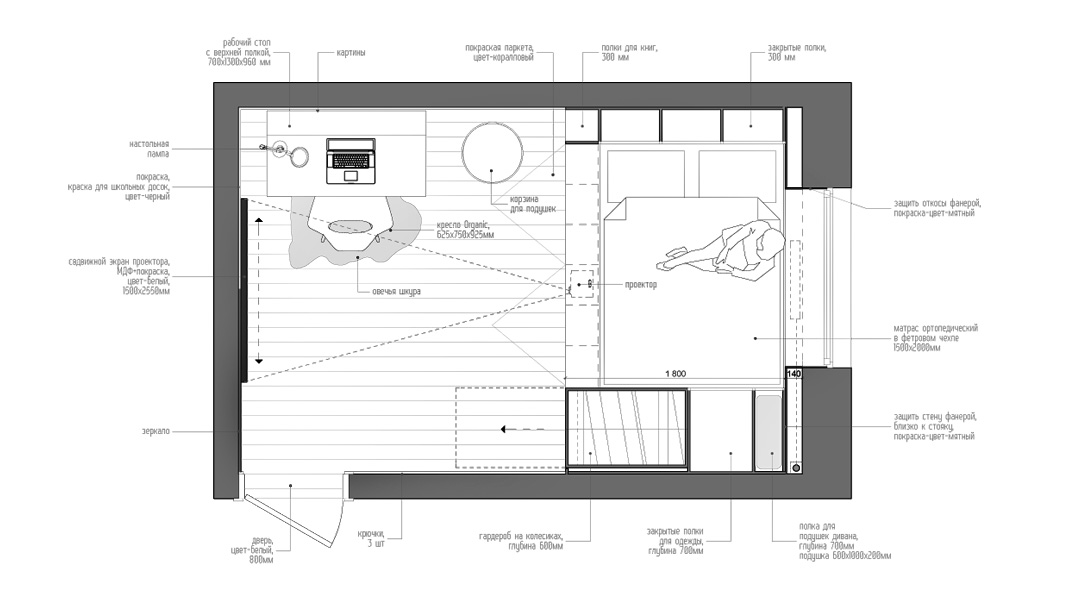 Architects: int2architecture
Photography courtesy of int2architecture