The space expanding trick of using continuous materials is taken to new levels in this home. Designed by Nederland-based Onix, the entire structure, outside and in, is wrapped in wood. Inside the building material palette is pure plywood with a concrete kitchen counter. And new heights are achieved by a total of 10 levels that spiral up and around the house. Of course the top floor includes a roof terrace!
With just 75 cm separating each multi-possibility space, thankfully no hand rails are required. The meticulous execution of details in this seemingly simple modern home are what make it flow. My favorites are the stair cubes with exposed edges. As their depth and rise change, the grid shapes punctuate the unadorned volumes. They look as though you can lift them up and relocate them at any time. As they flow across the rooms, they become benches or lounges.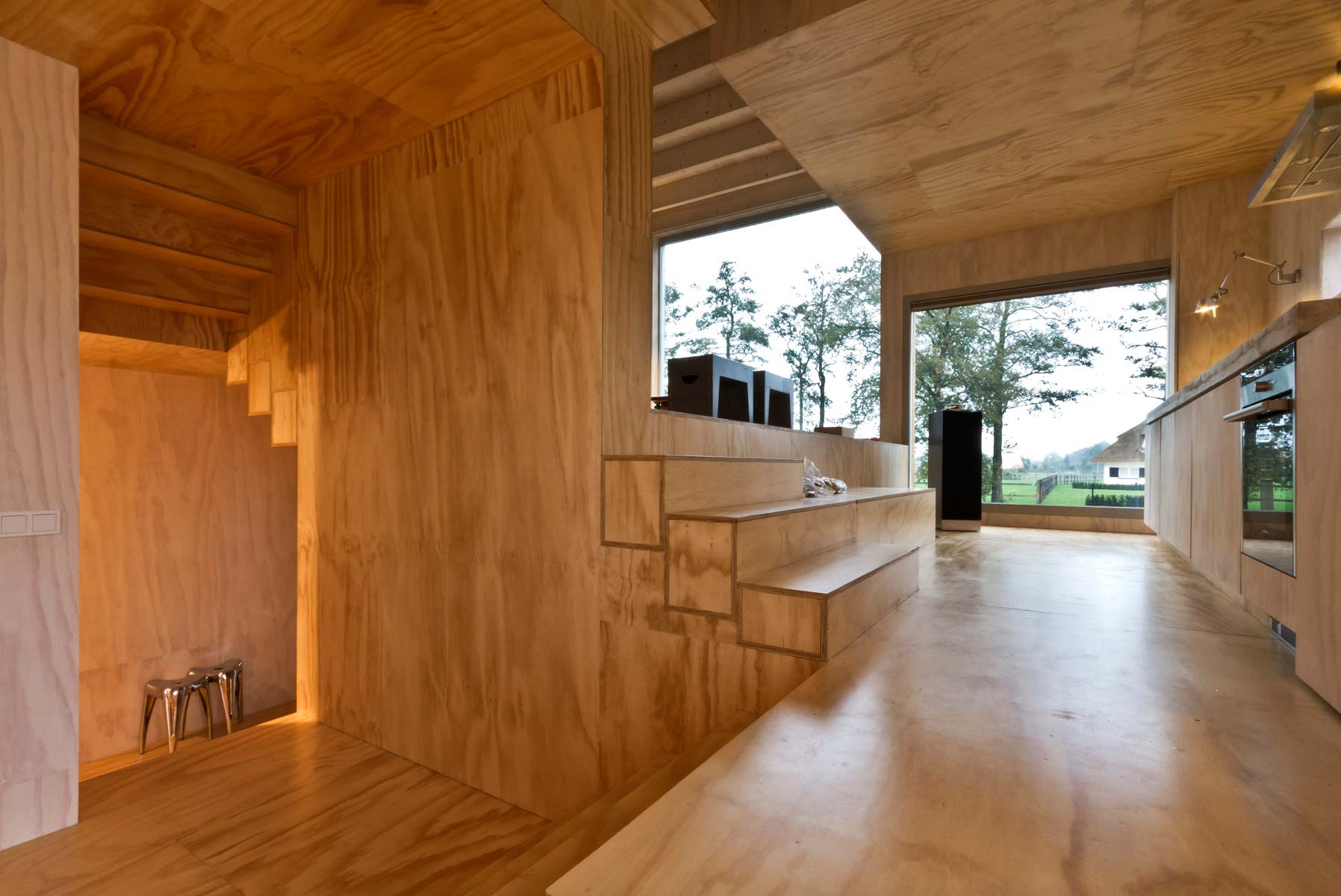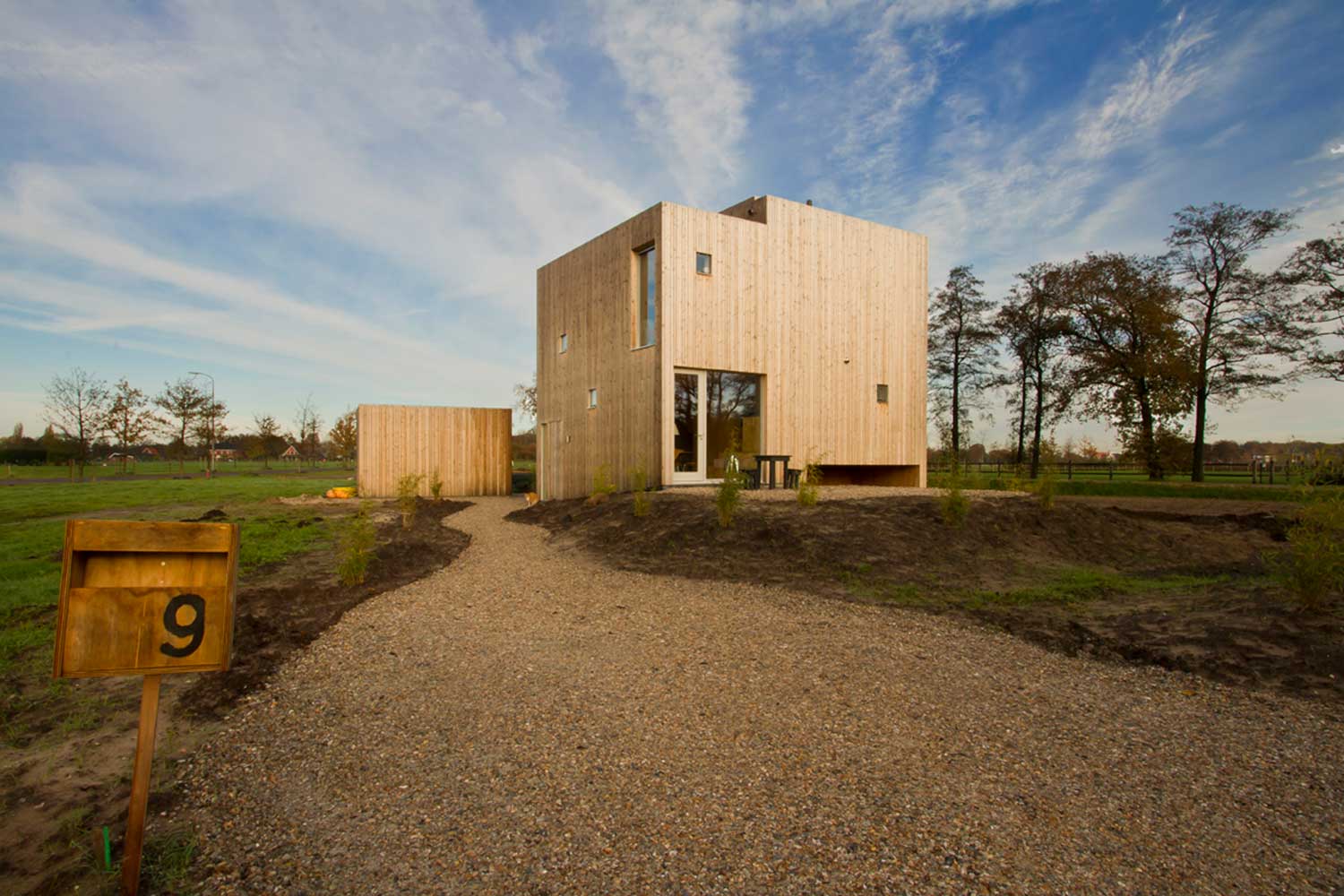 Dining combines with study on the ground floor, fully illuminated by a floor to ceiling window and door. Stretching across the next level is the sleek galley kitchen…base cabinets only with a stainless range hood. Next up is the spacious living area enjoying a crisply framed view to the outside. Beds and baths fill the levels in between. Even a bedroom has its own stair cube window loft.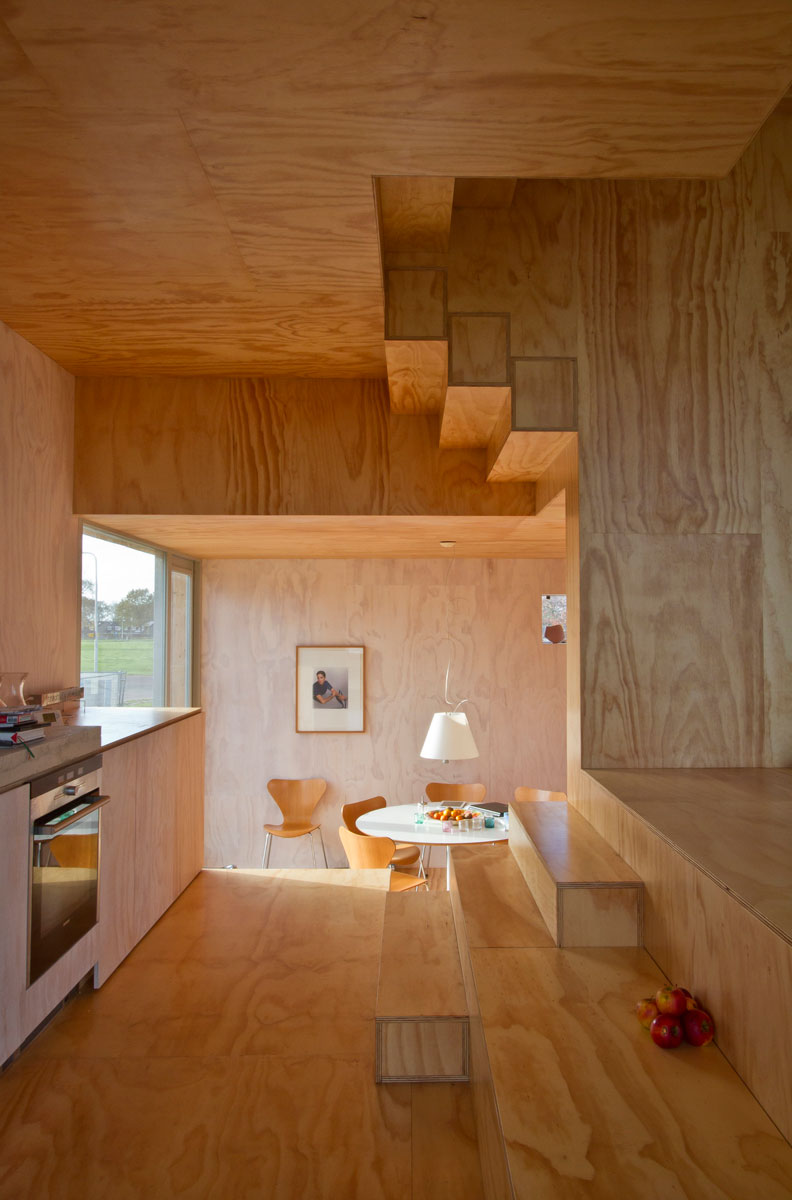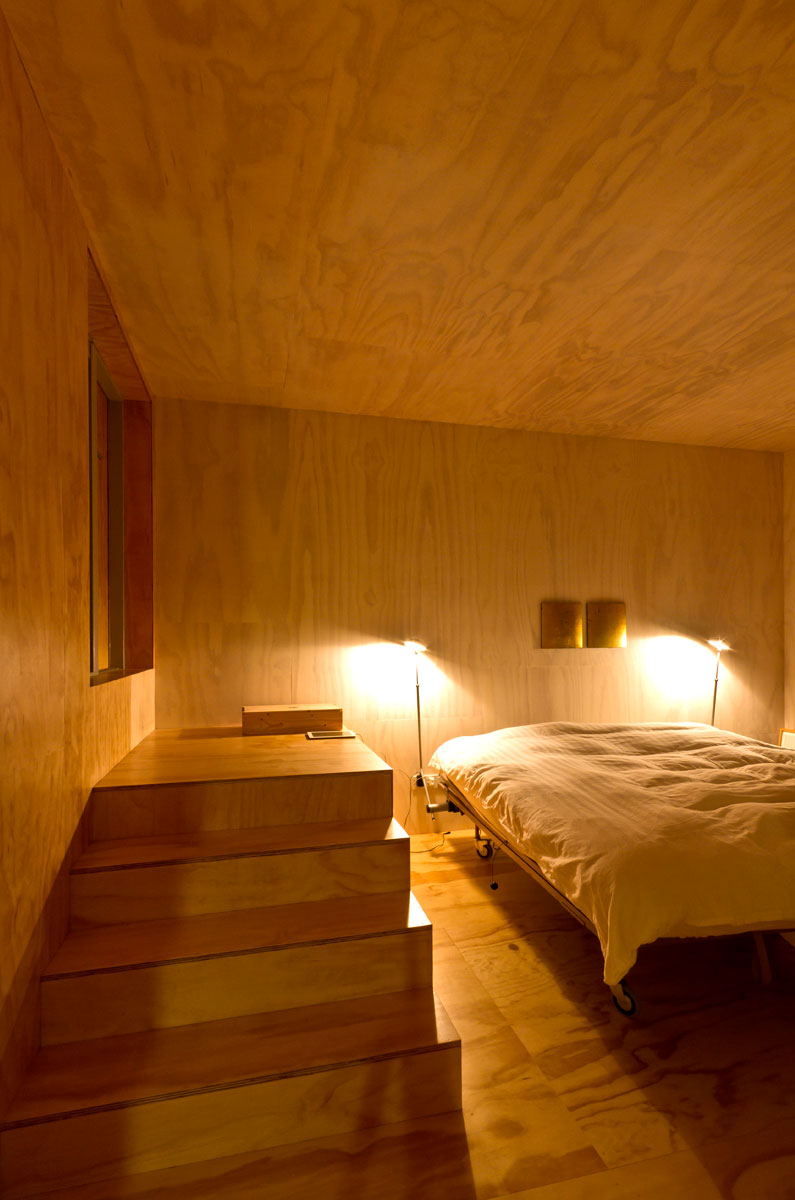 Architects: Onix
Project team: Peter van de Knoop
Project architect: Haiko Meijer
Photography courtesy of Onix