From her Montreal office and studio, award winning Pascale Girardin has designed these breathtaking suspended sculptures for the Four Seasons Hotel in Pudong, Shanghai and the Printemps Haussmann Hotel in Paris, France. Pascale's background comes from designing high architectural ceramic pieces for the luxury hospitality industry around the world. She has recently expanded her operation into creating these large-scale suspended flower sculptures.
It is Pascale's belief that
"suspended artwork can occupy an environment without imposing itself on it. Through composition, one can create a sense of lightness and softness, giving the impression that each element is floating in space".
The flowers designed for the department store Printemps was inspired by the glass artist Briere, whose floral motifs can be seen on the building's iconic 6th floor cupola. These intricately designed ceramic flowers are even more breathtaking up close. Each flower was formed by hand, utilizing polycarbonate material, a much lighter material than ceramic, enabling the artist the opportunity to create larger scale pieces for this sculpture.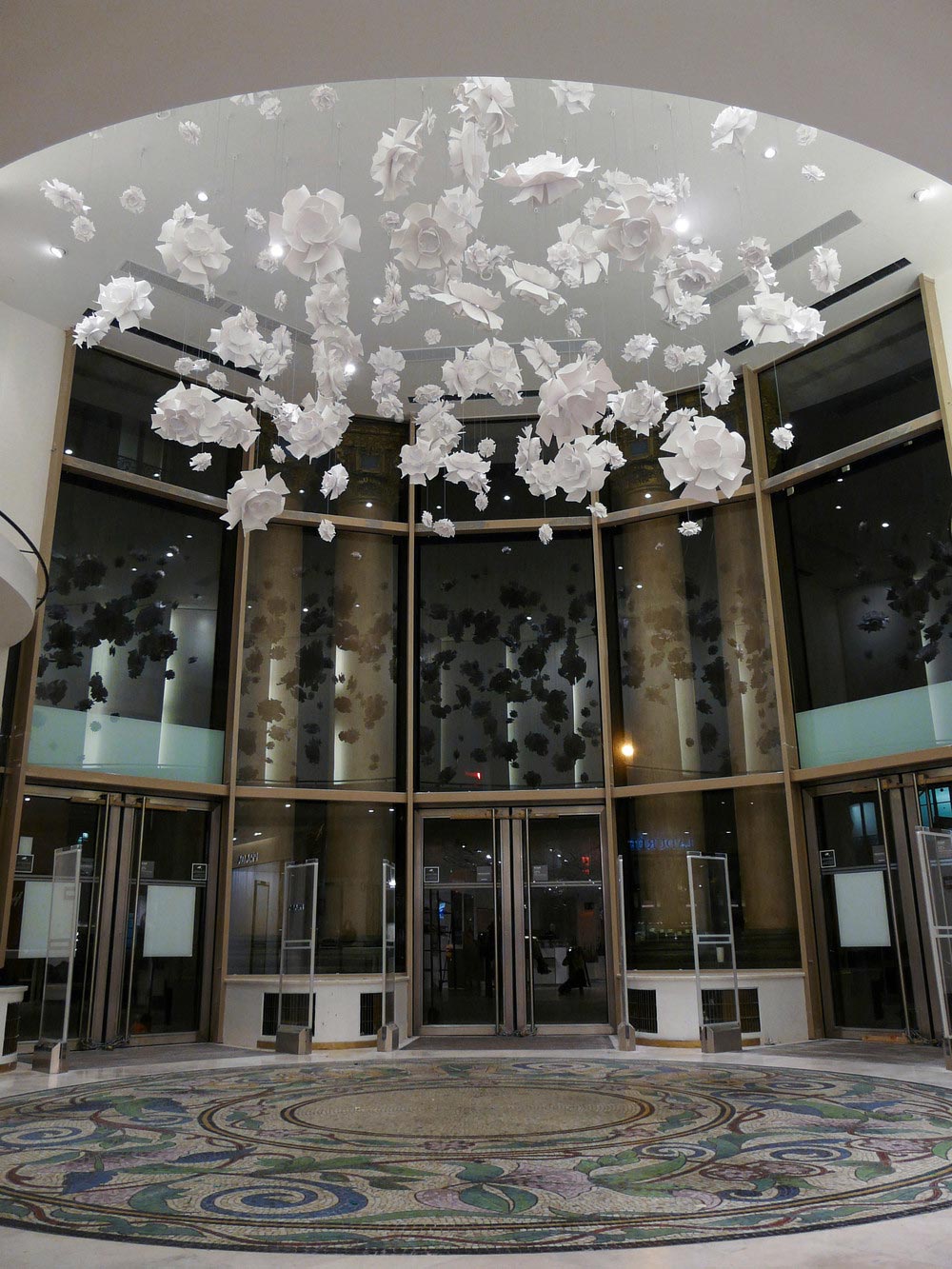 At the Four Seasons in Shanghai, Pascale worked with a local artisan to create porcelain objects such as calligraphy rolls, tea leaves and flowers that were carefully placed on an adjacent wall unit to compliment her art.
The complex designs are planned through the use of 3D modeling. The balance between negative space and each flower is the fundamental basis for the ethereal balance these pieces evoke.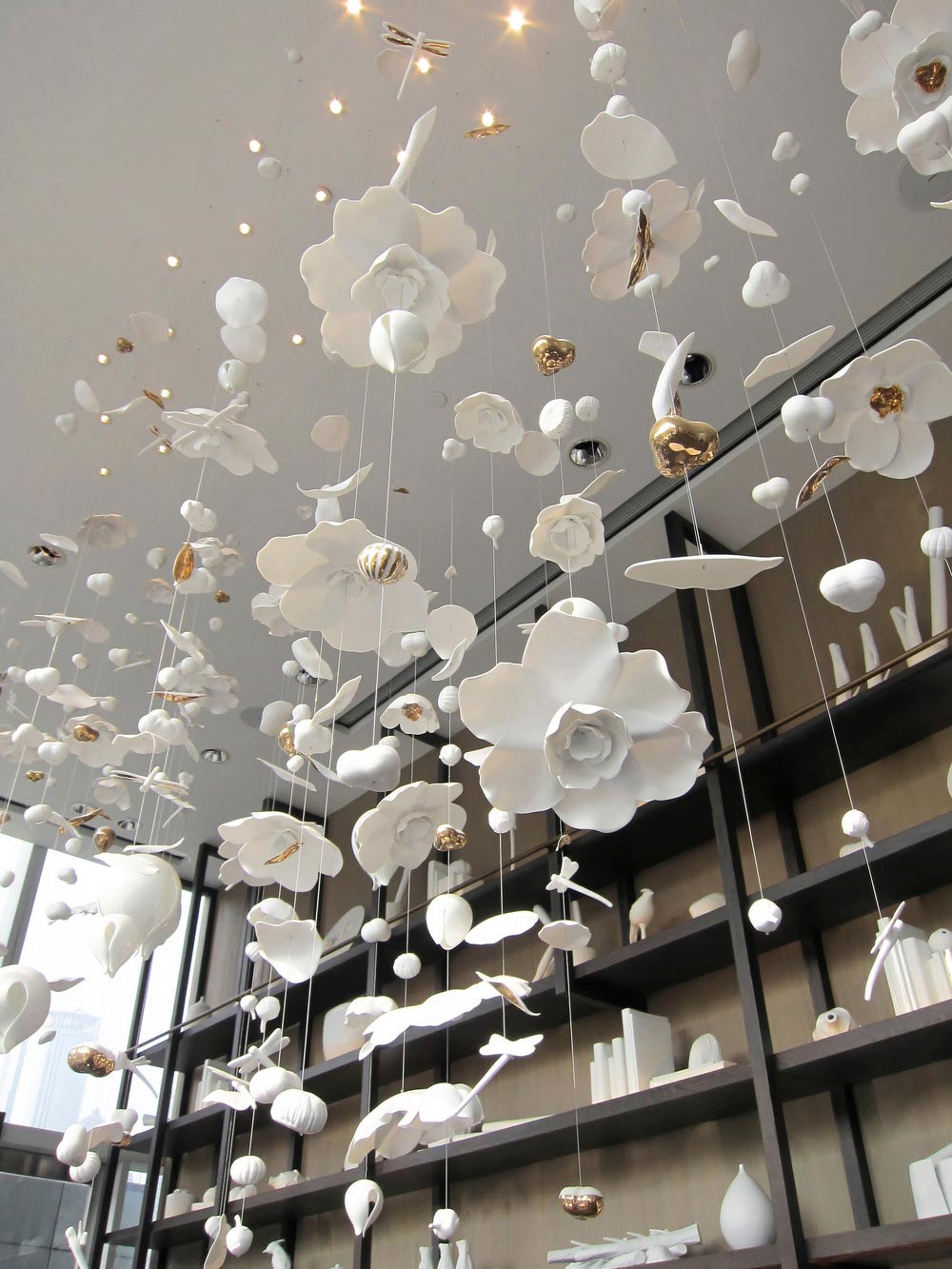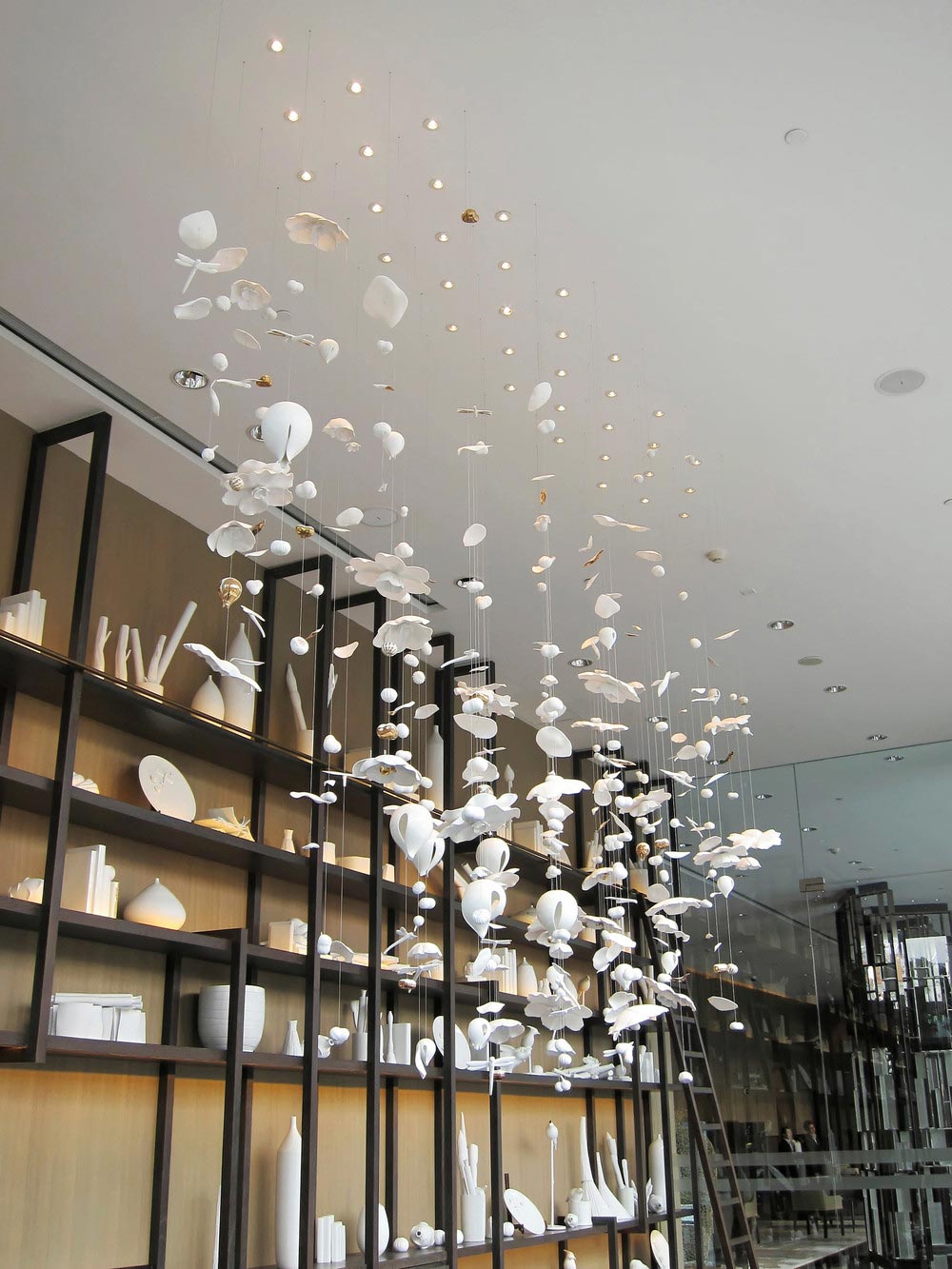 Designers: Pascale Girardin
Photography: Lulin Chen and Pascale Girardin