Behind an unassuming exterior door lies a breathtaking rooftop terrace designed by Martine Brisson. Ms. Brisson was the recipient of the 2012 Grand Prix Du Design 2012 in the "terrace" category. A successful space, says Brisson, "is one that evolves, one that the people who live in it can appropriate and change to make their life easier." Her successful design implementation of this space is truly an achievement in bringing this philosophy to life. Each zone or space quietly intersects with one another, creating a flow that is unmistakably well thought out.
This lovely indoor/outdoor space is unique in both its history and design. This space includes a kitchen, living area, bathroom, and a dedicated garden that flows effortlessly into one another.
This rooftop terrace is comprised of two defunct bottling plants that have been linked through a series of planters and walkways. Take a stroll inside and you will find a beautifully appointed bathroom, covered from floor to ceiling in marble and quartz surfaces. A seamless sink nestles easily inside the wall and pocket doors keep the space connected to other areas, except when needed for privacy.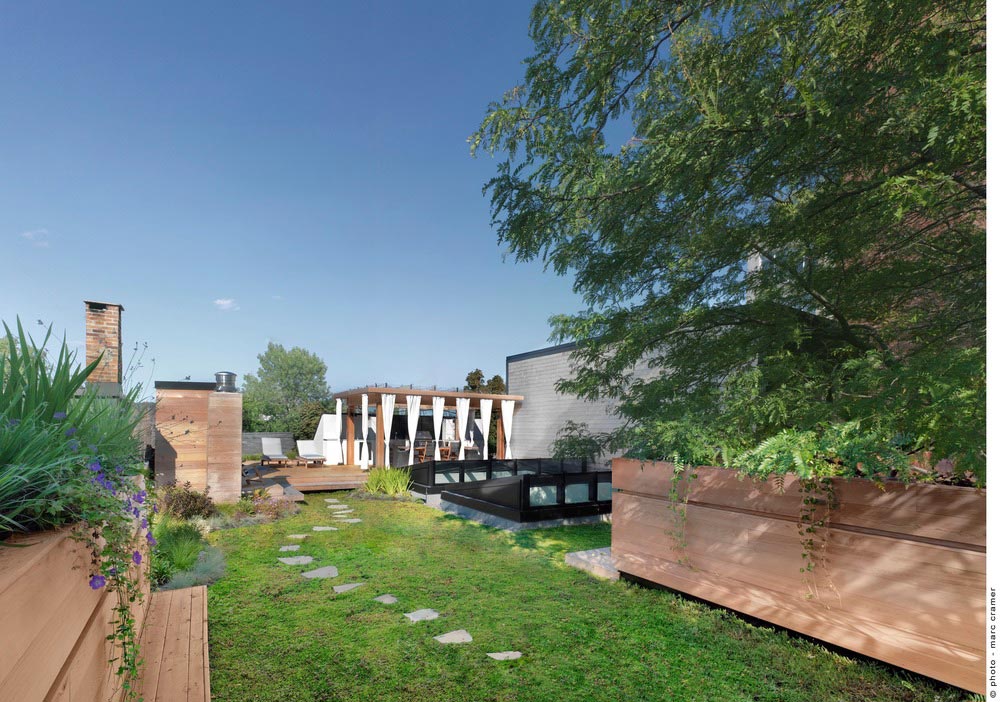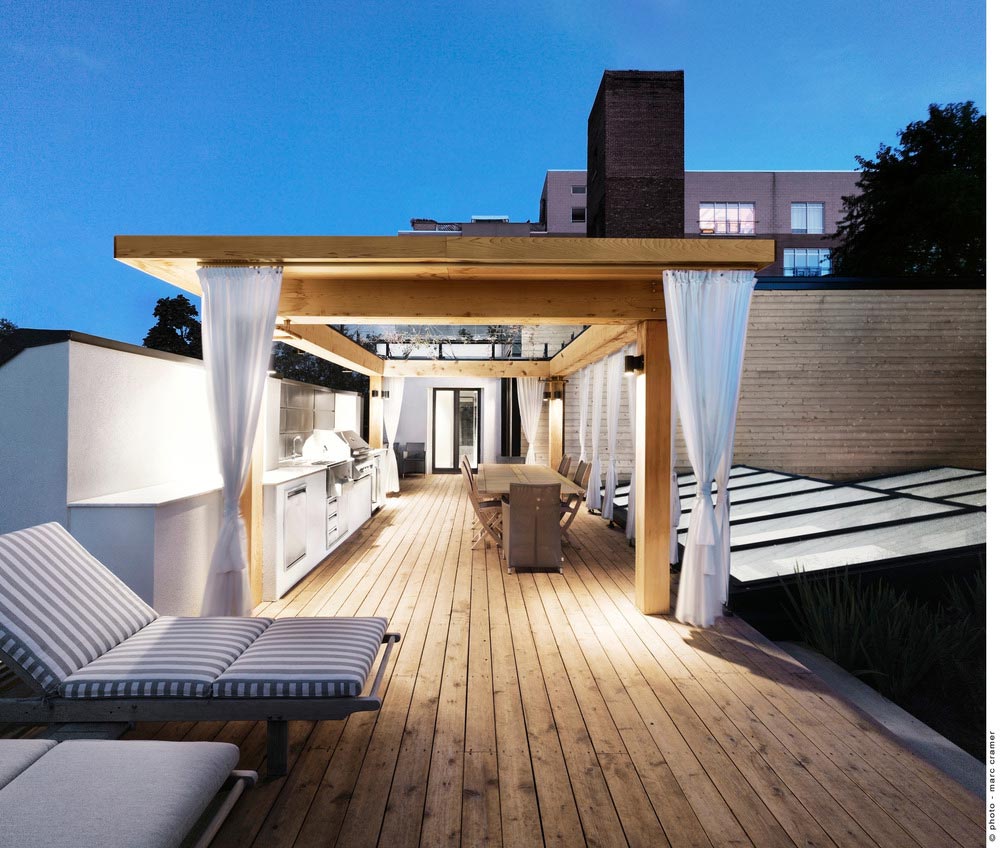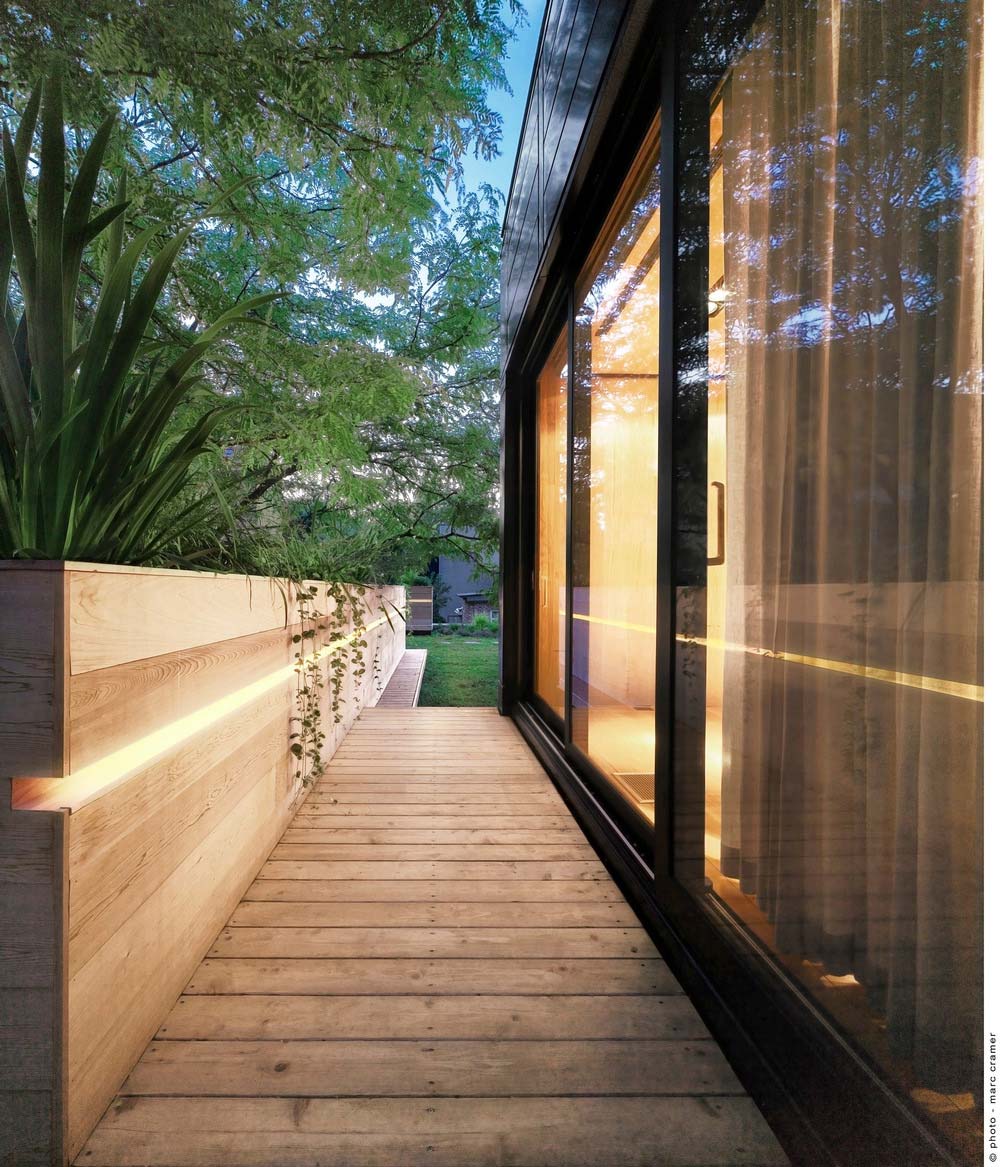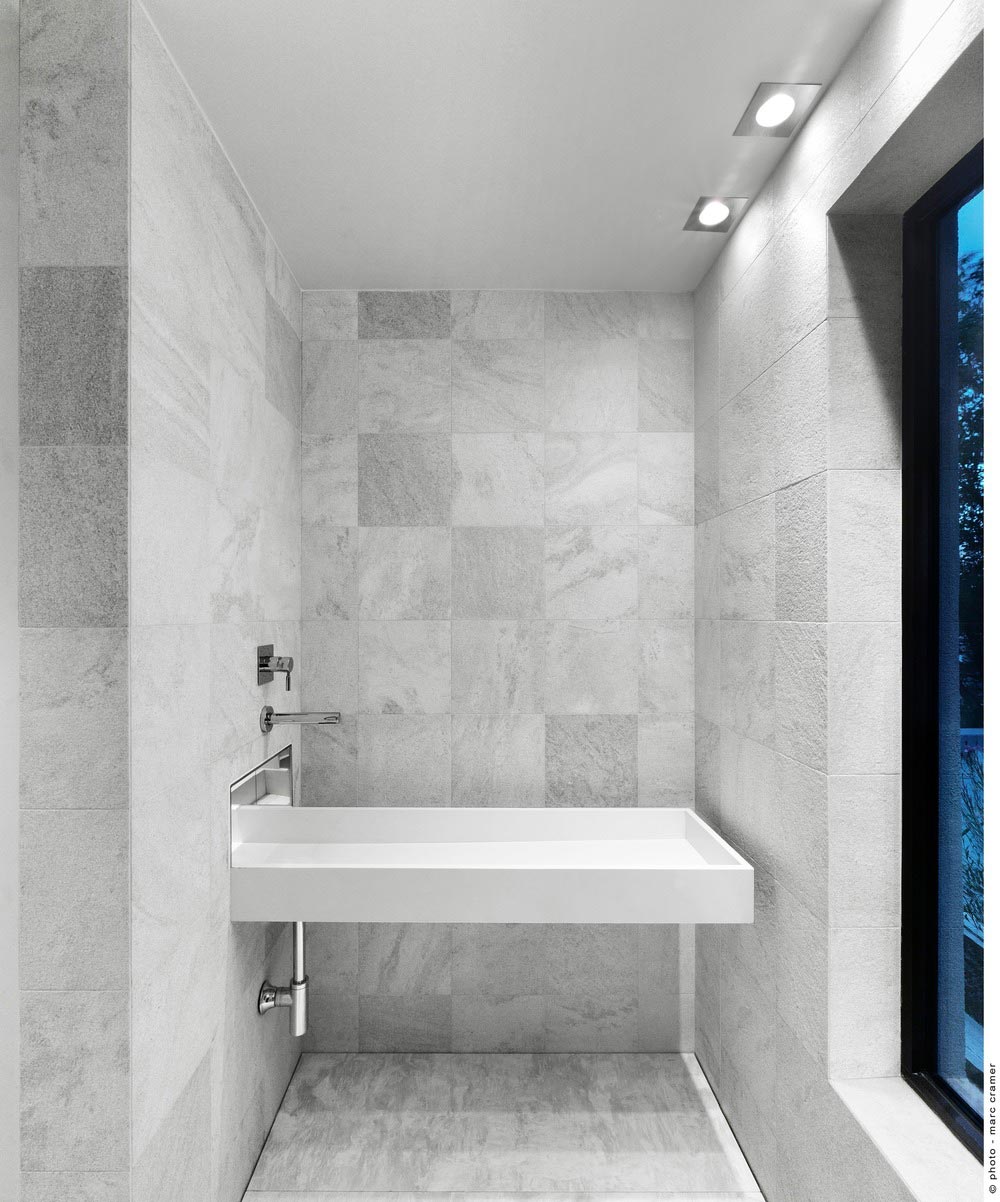 The lightly furnished living area is open on three sides to maximize the amazing views available to the lucky inhabitants of this home.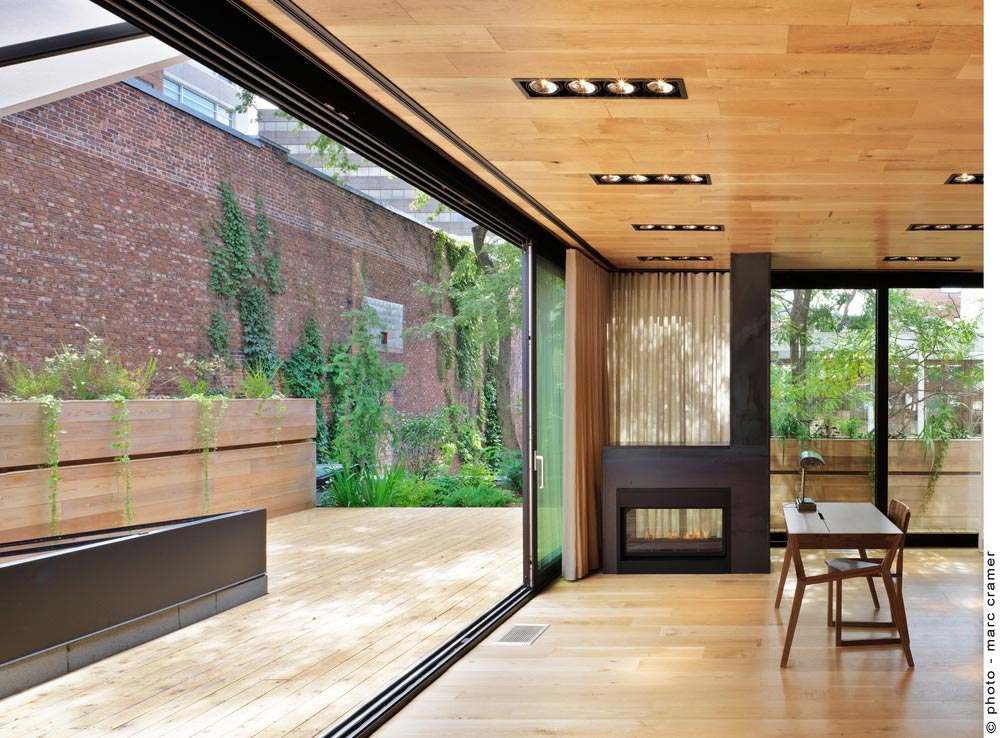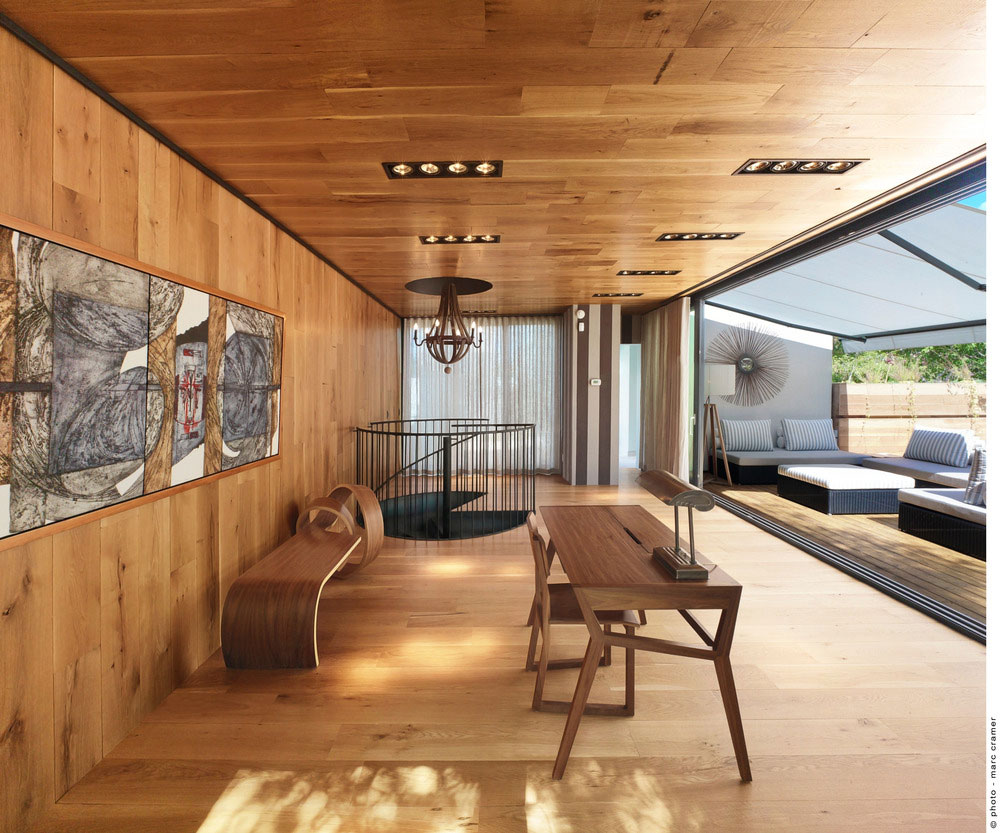 An outdoor living area is grouped together for casual brunches or cozy evenings. Minimalist outdoor furnishings upholstered in a pale gray and white stripes offer a complimentary nod to the charcoal gray cladding on the exterior of the edifice.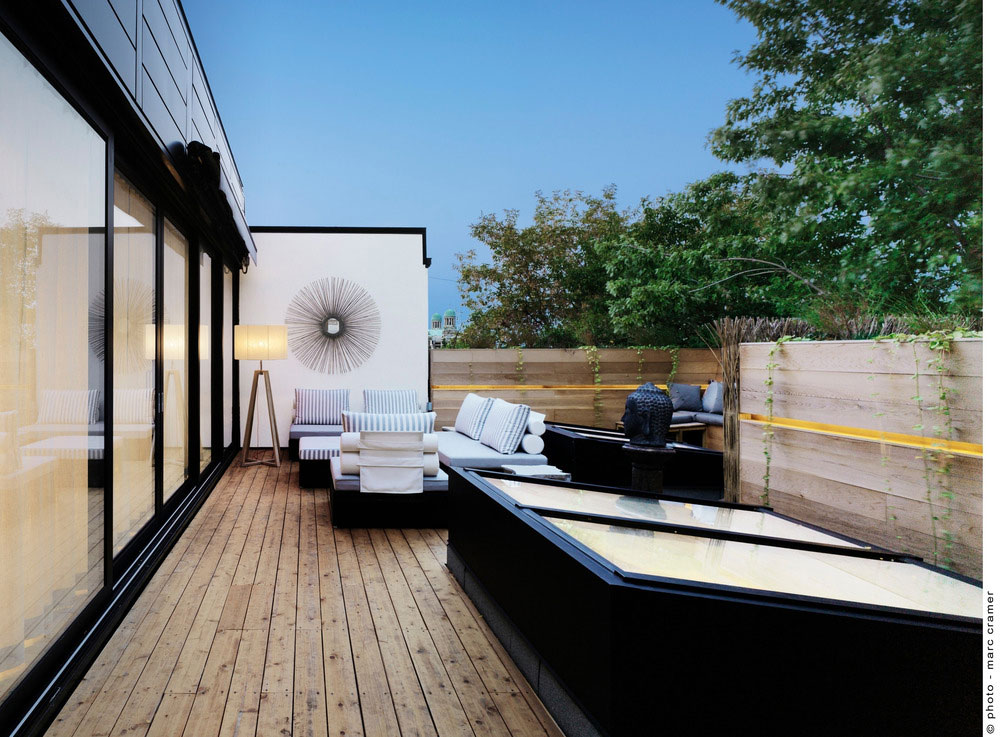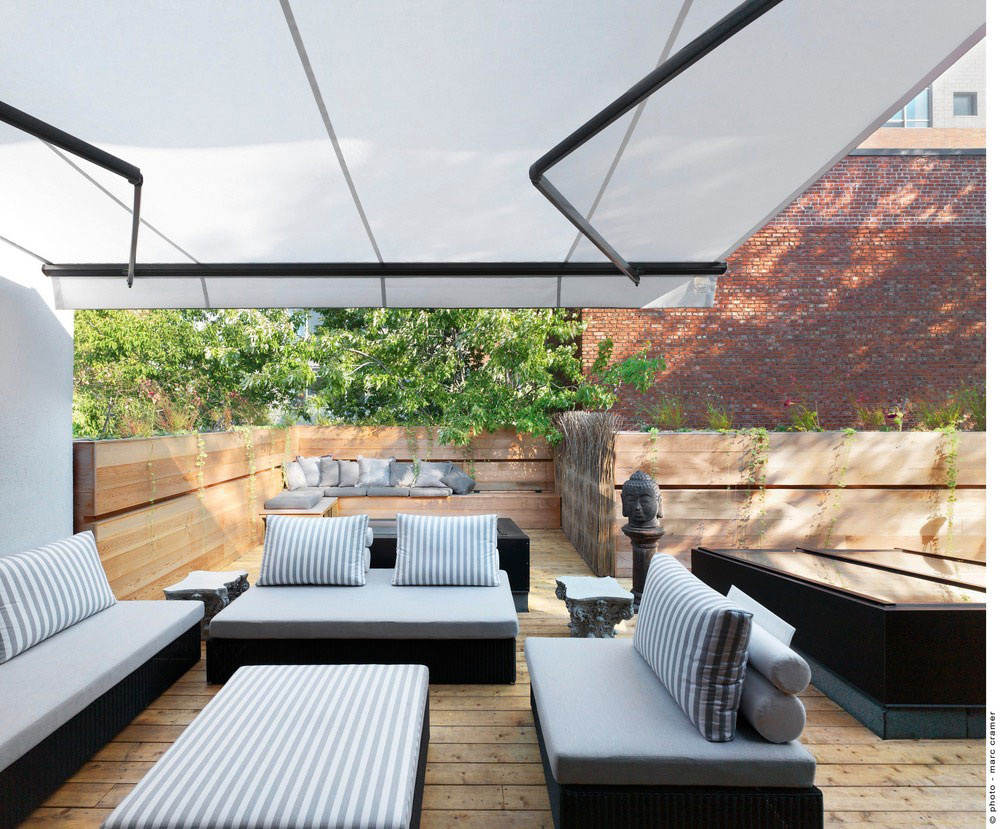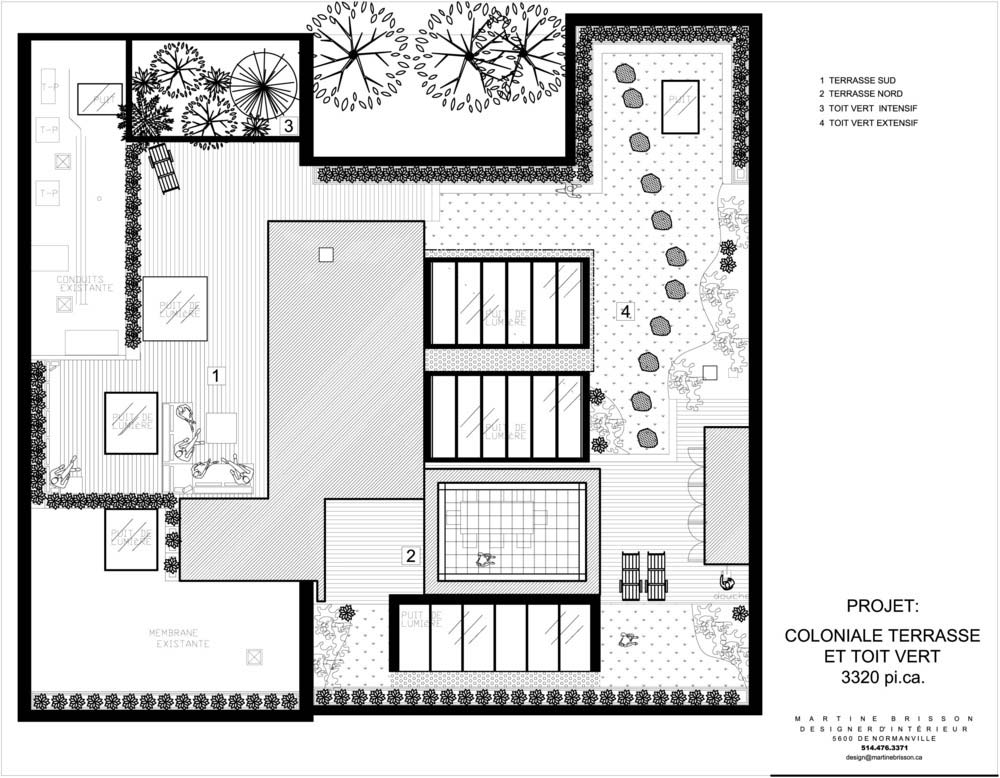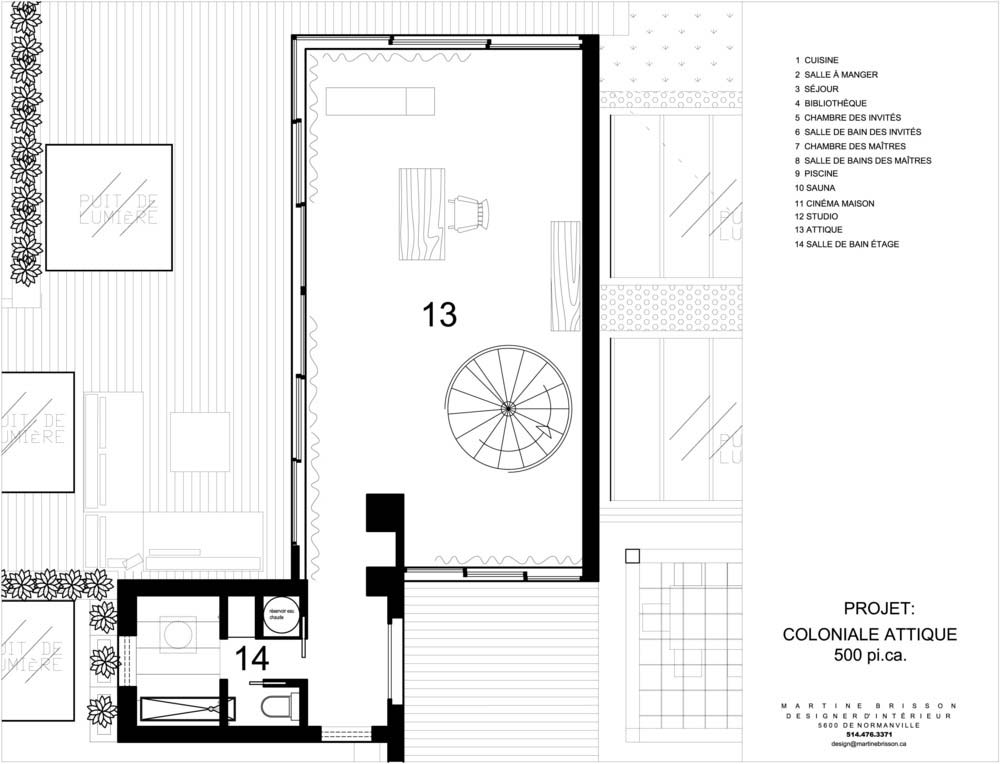 Designers: Martine Brisson
Photography: Marc Cramer