In the Elwood suburb of Melbourne, an Edwardian cottage is a two-faced modern home. After a modern extension and renovation, by Robson Rak Architects and Made by Cohen, the quaint front facade belies every element inside. The two-level addition, half the width of the original house, is clad in vertical metal siding. And the transformation doesn't stop there.
Inside old and new are united with a coat of fresh reflective white over blonde timber floors. Original details of deep crown and base moulding, ornate plaster ceilings, decorative metal vents, and stepped window trim remain. Within that shell and facing the street lay the main en suite bedroom and the study. A second bath and library are now central to the home's main floor.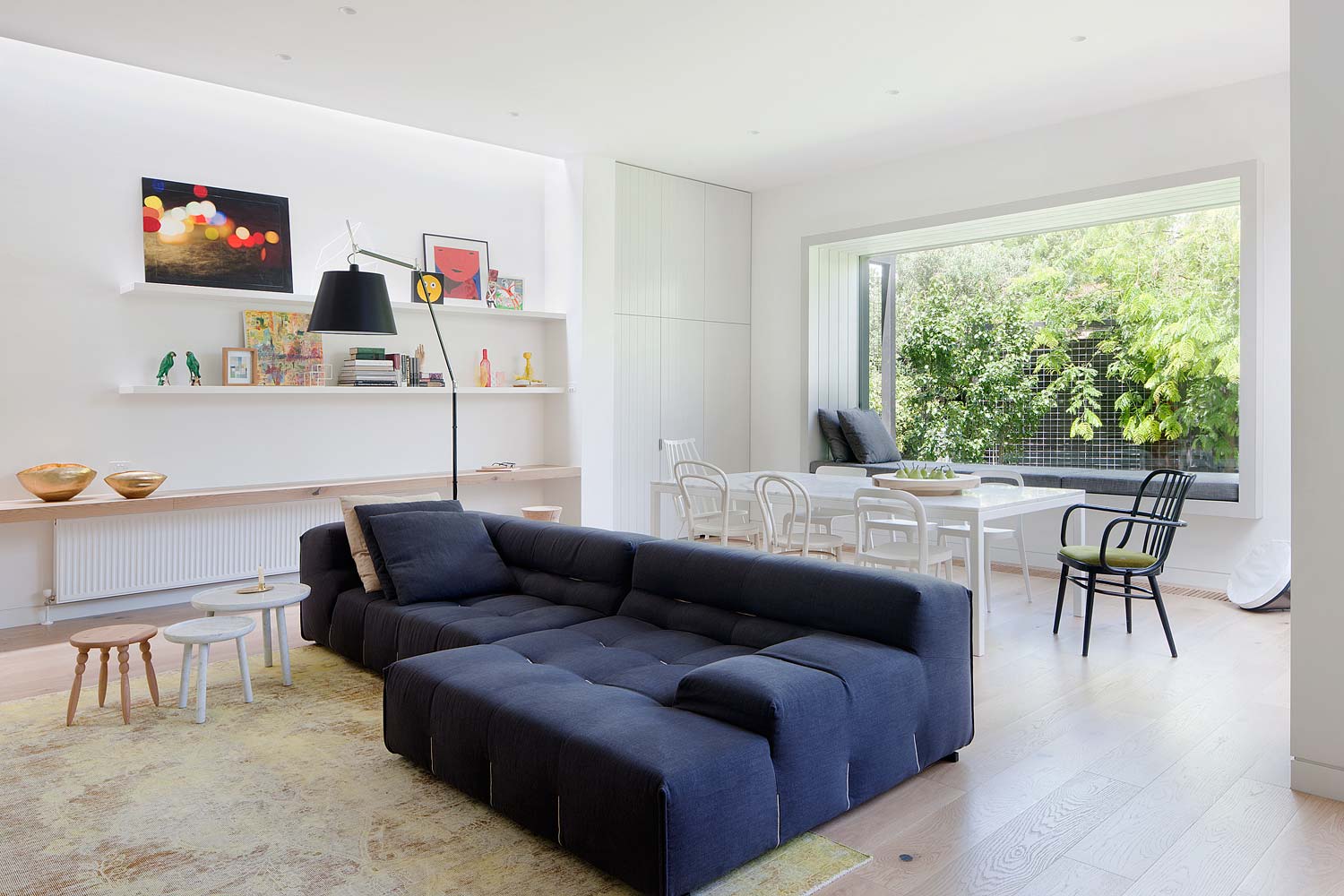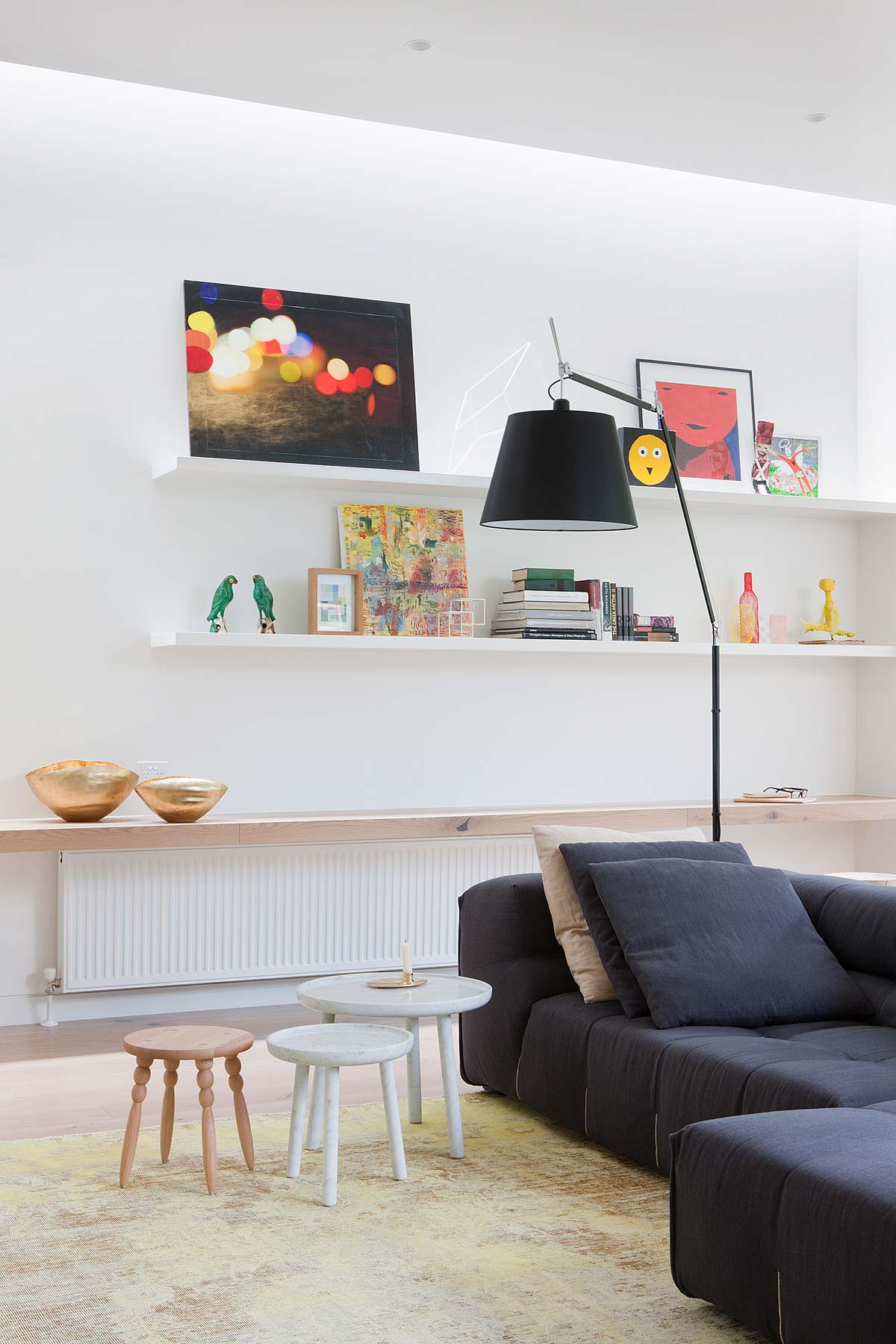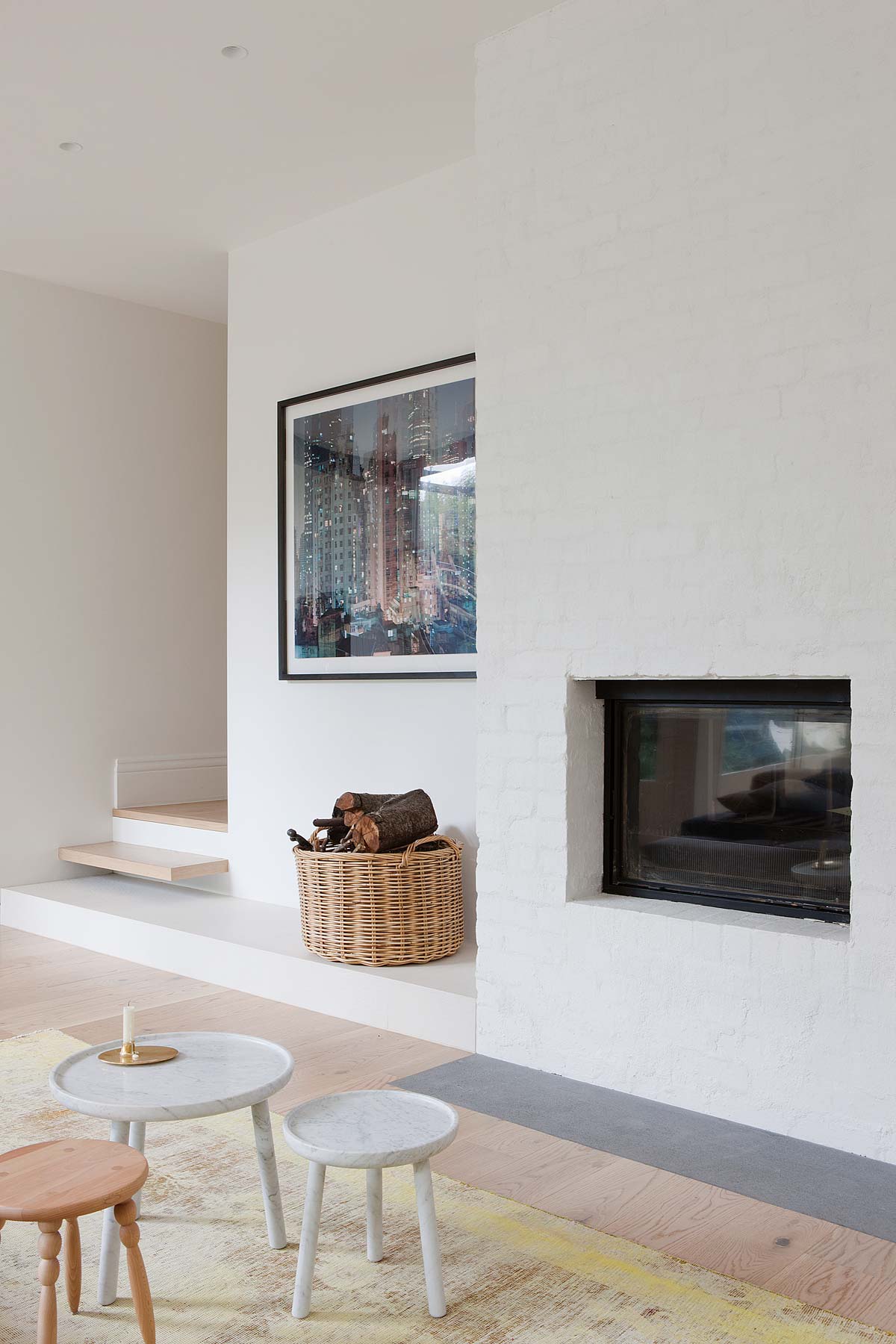 What the addition's shared kitchen, living, and dining areas lack in ornate detail, they make up for in volume and light. Just three steps down from the original house, the new spaces benefit from three walls of glass, two of which are terrace side sliding doors. The deep dining room length window well is cushioned for your reading and terrace viewing pleasure. Built-in full height cabinets in the dining and kitchen wear beaded boards as a nod to the past though they're contemporary in detailing and hidden hinges. Open shelving, white or wooden, provides display or acts as a desk or buffet service. A black panel on barn door tracks conceals the laundry and pantry.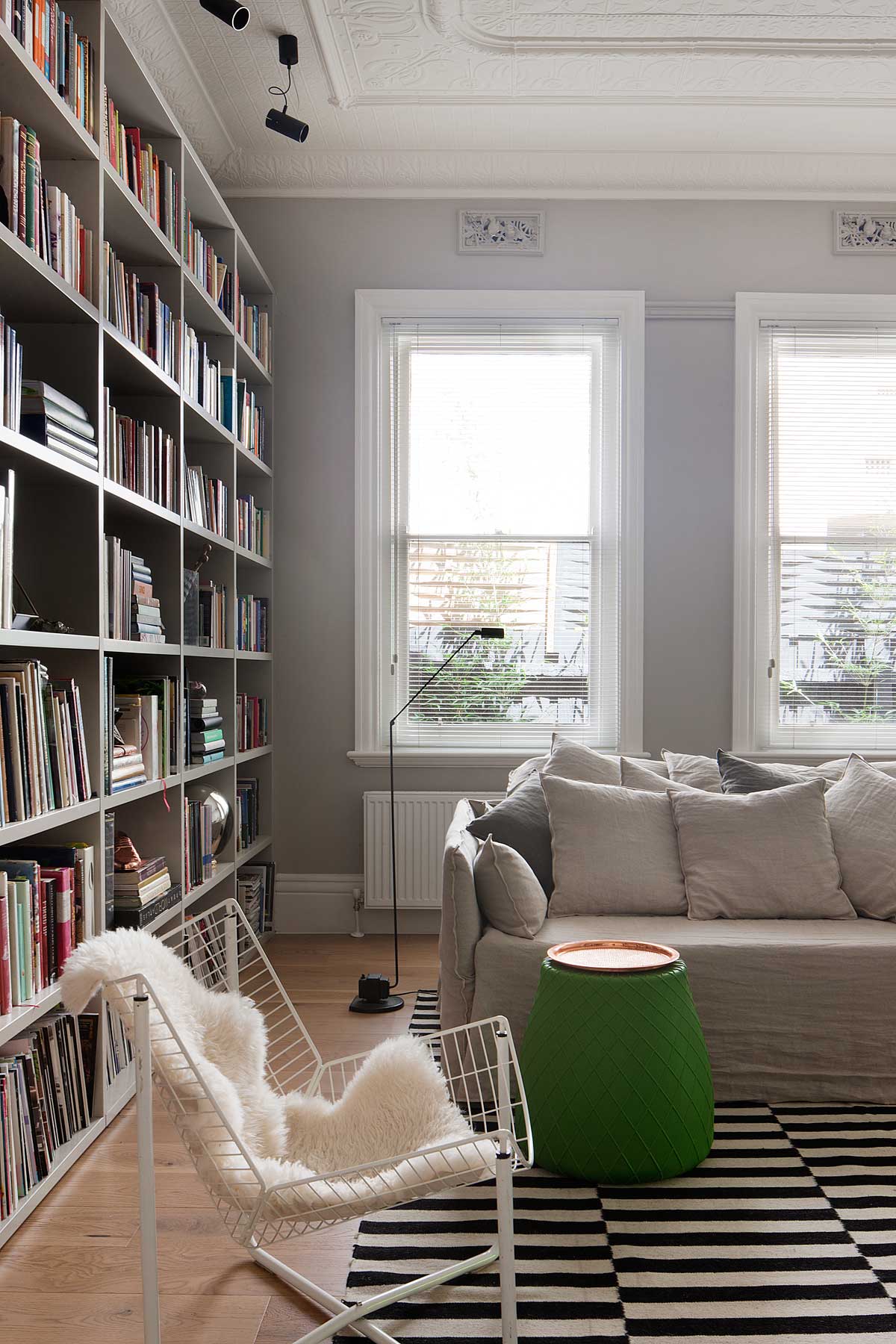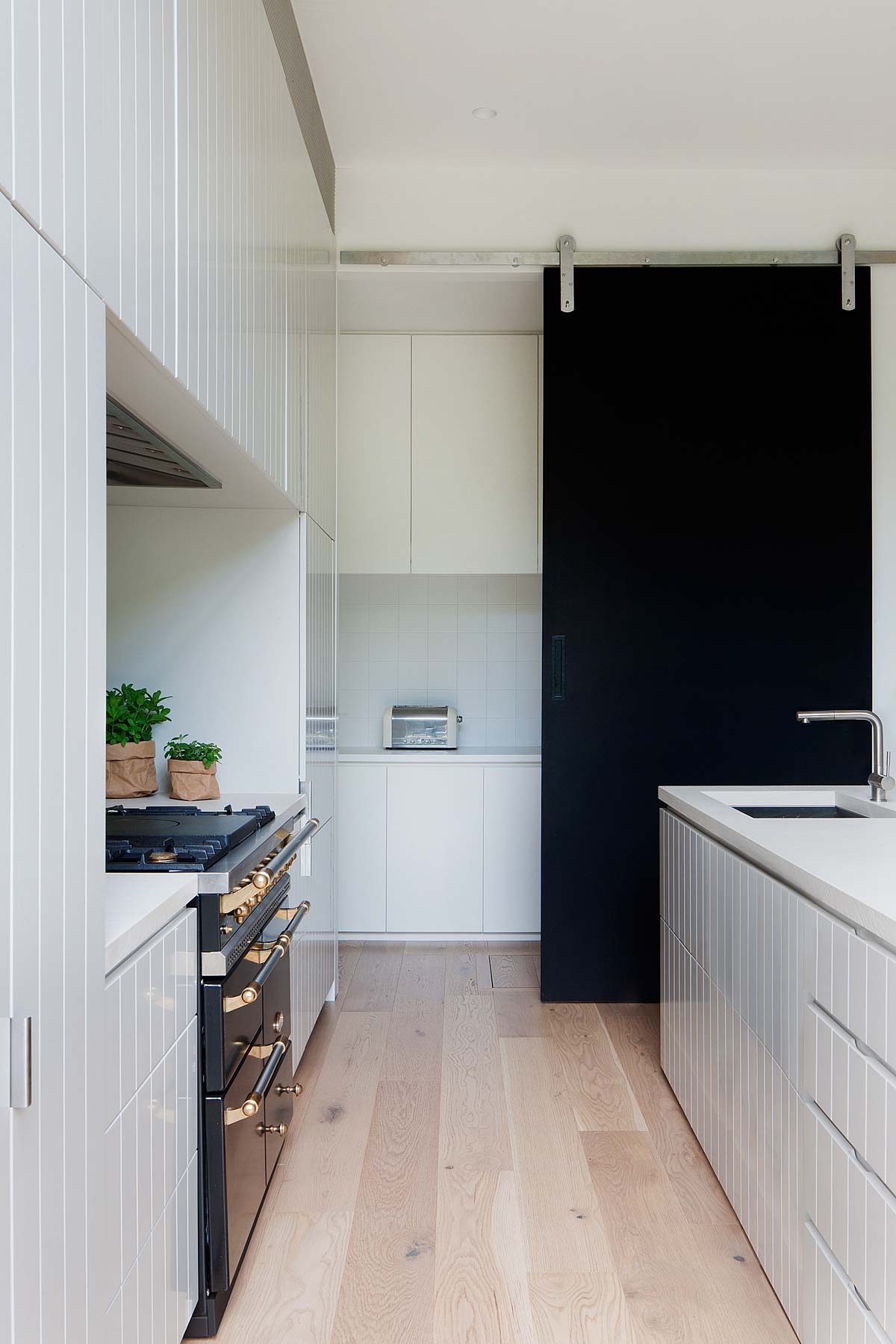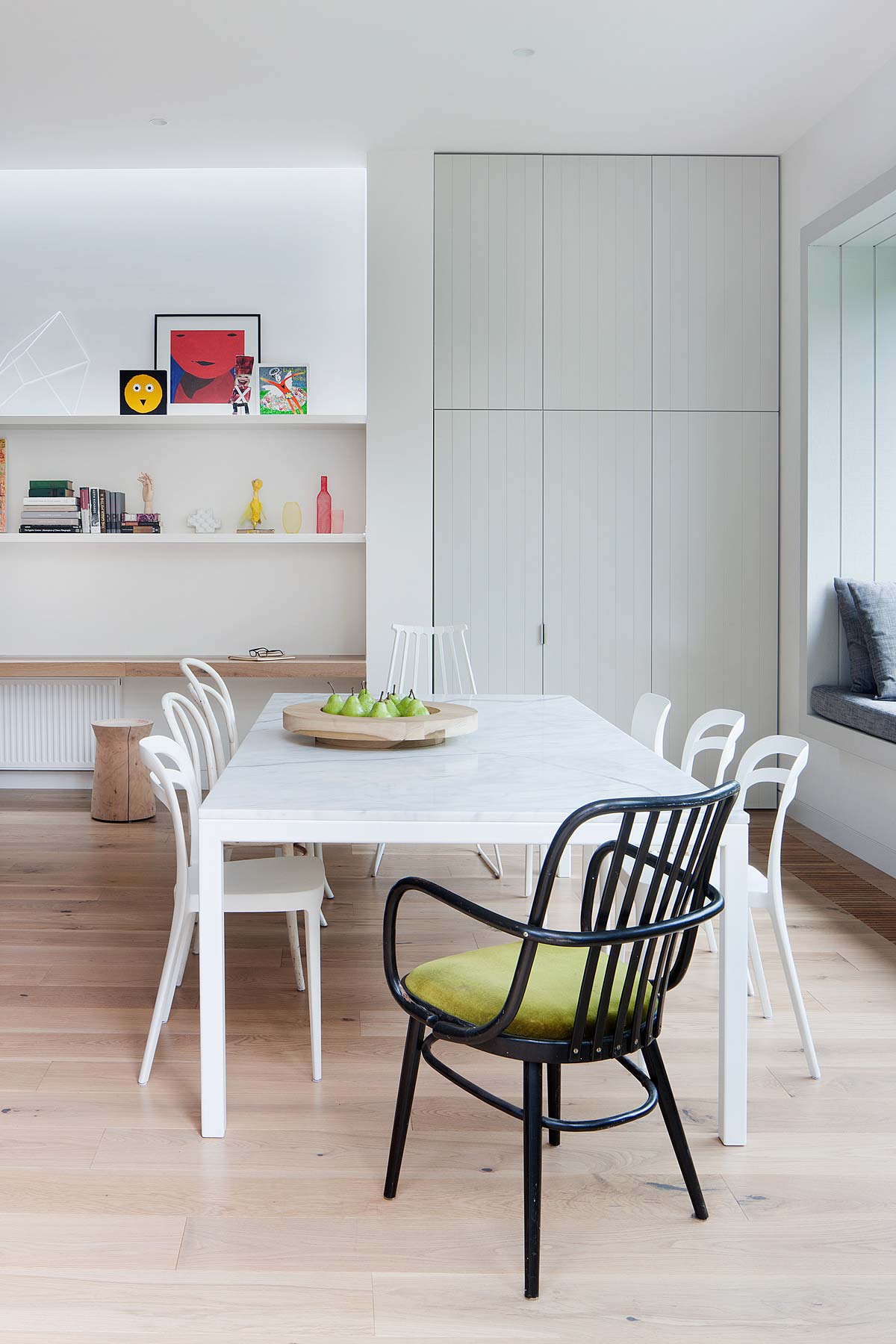 The baths are modern and swathed in large format white tiles and purist modern fixtures. Upstairs the music room, additional living area, and bedrooms have been opened up to the original gable framing enhancing the volume and exposing the previously hidden charm.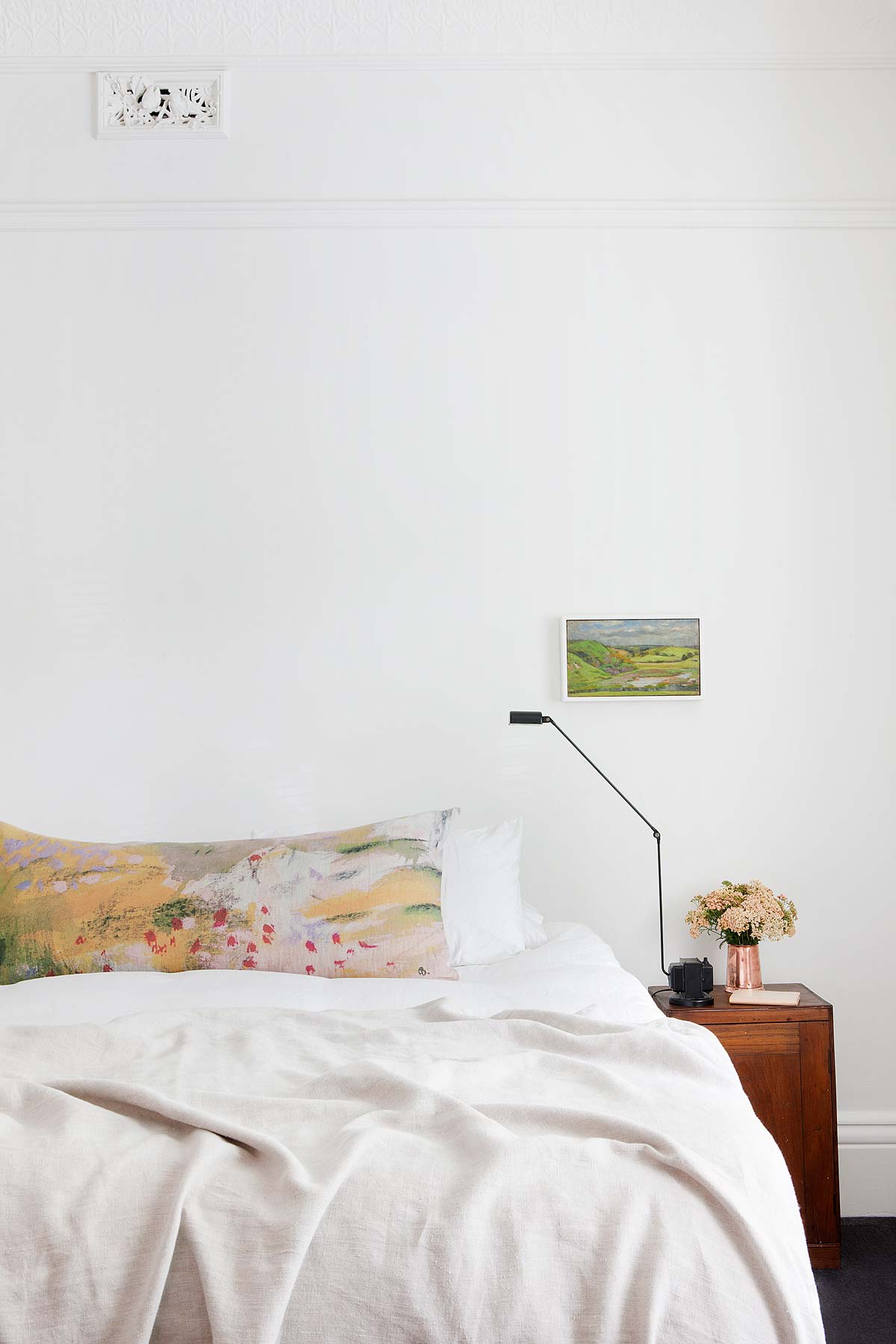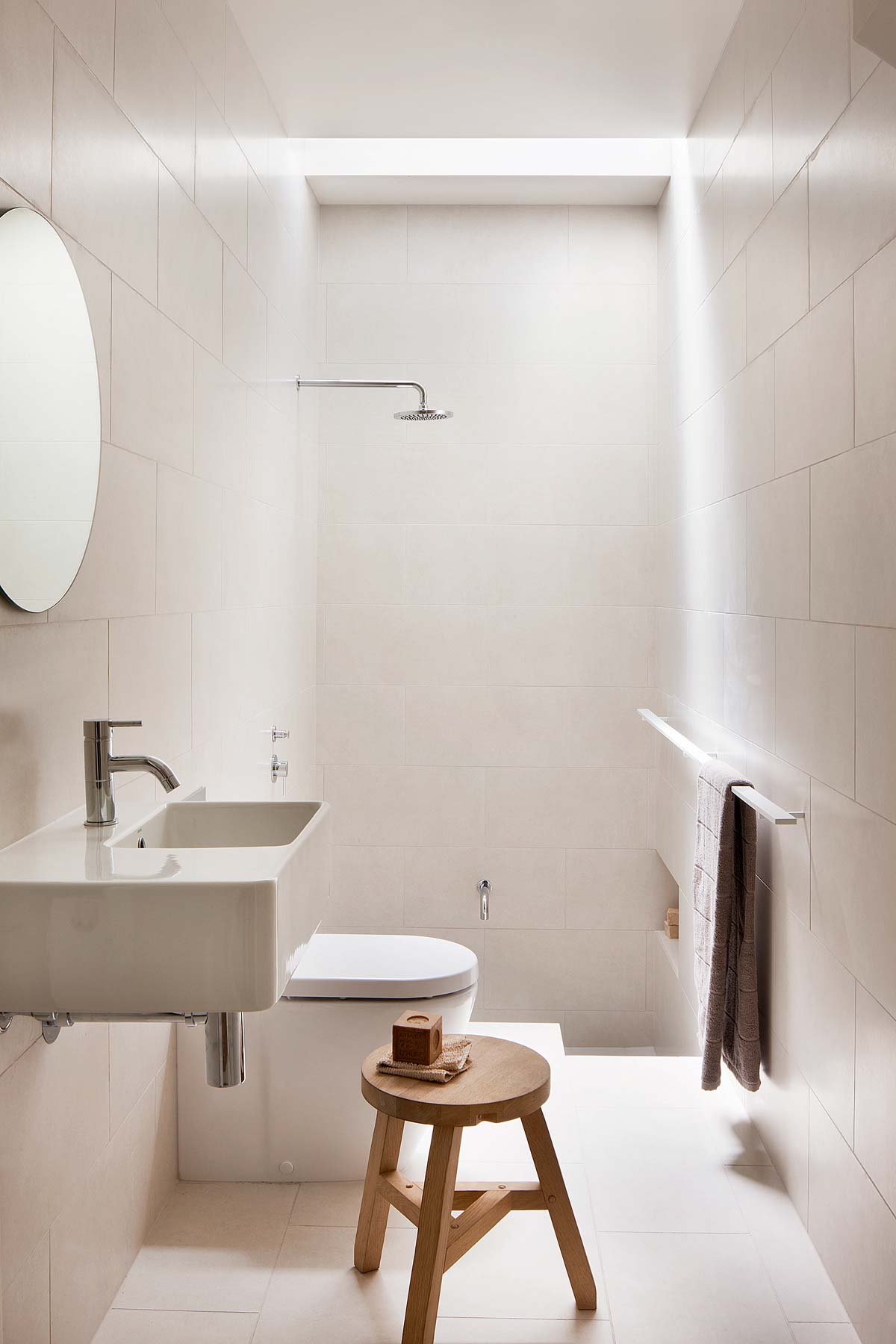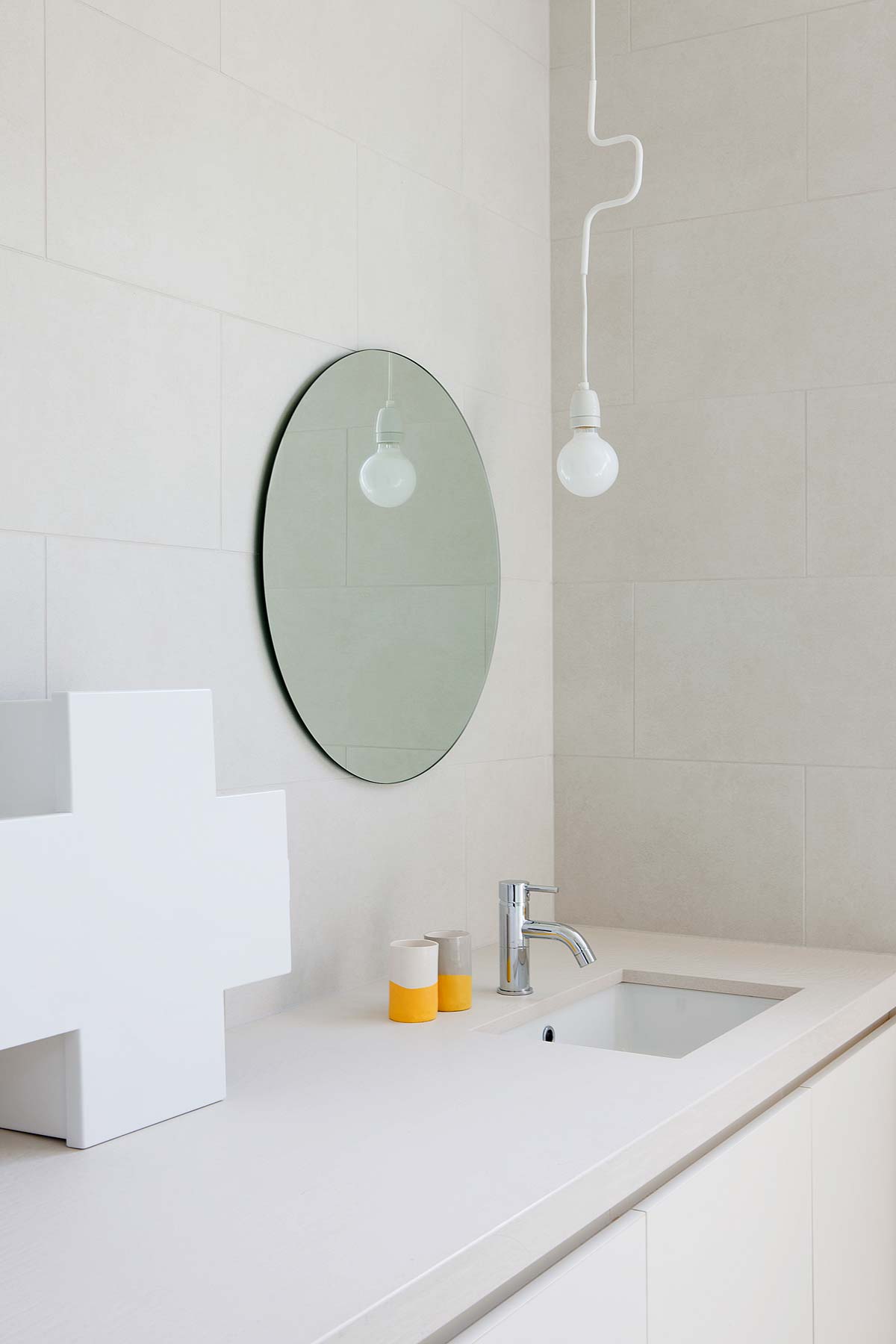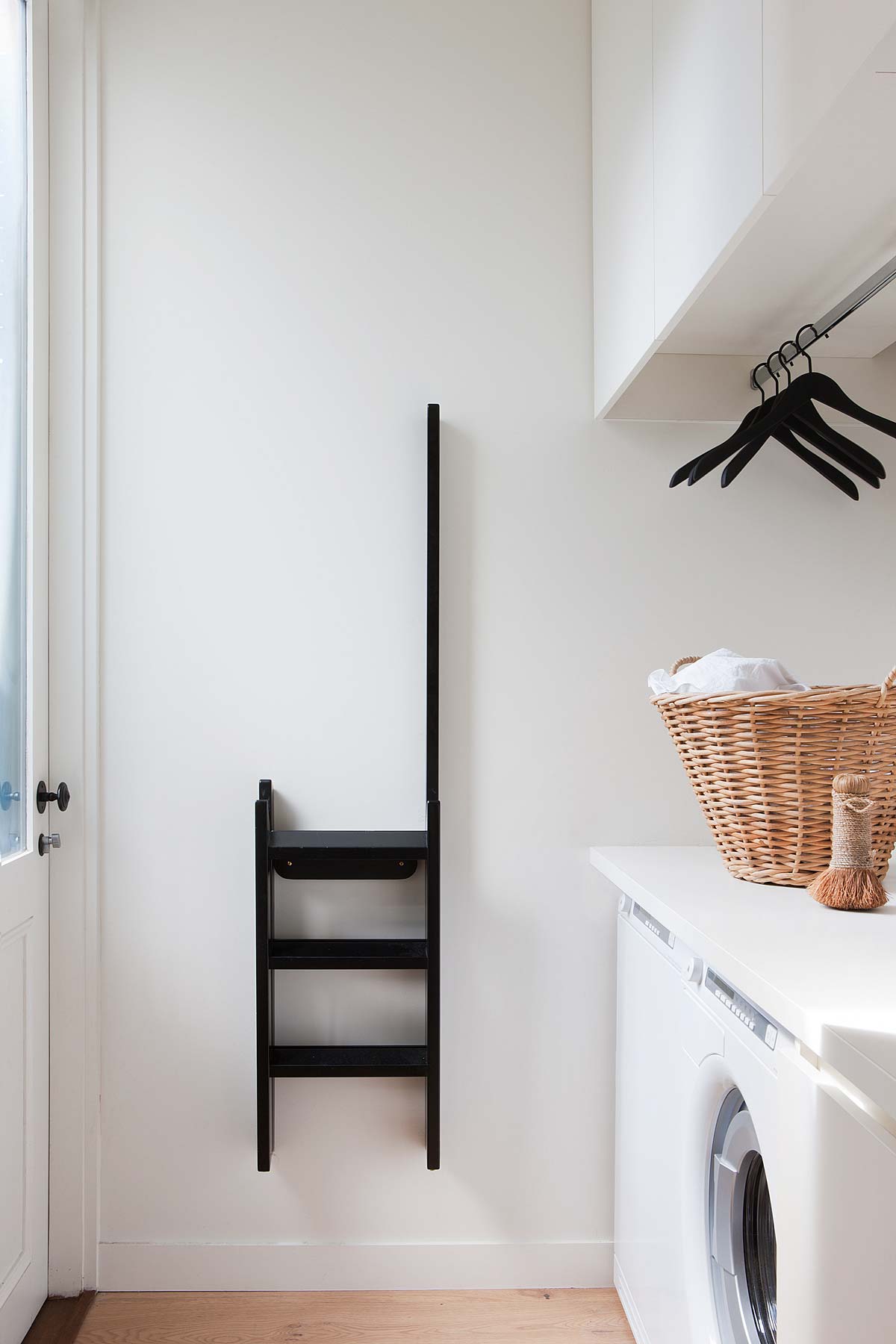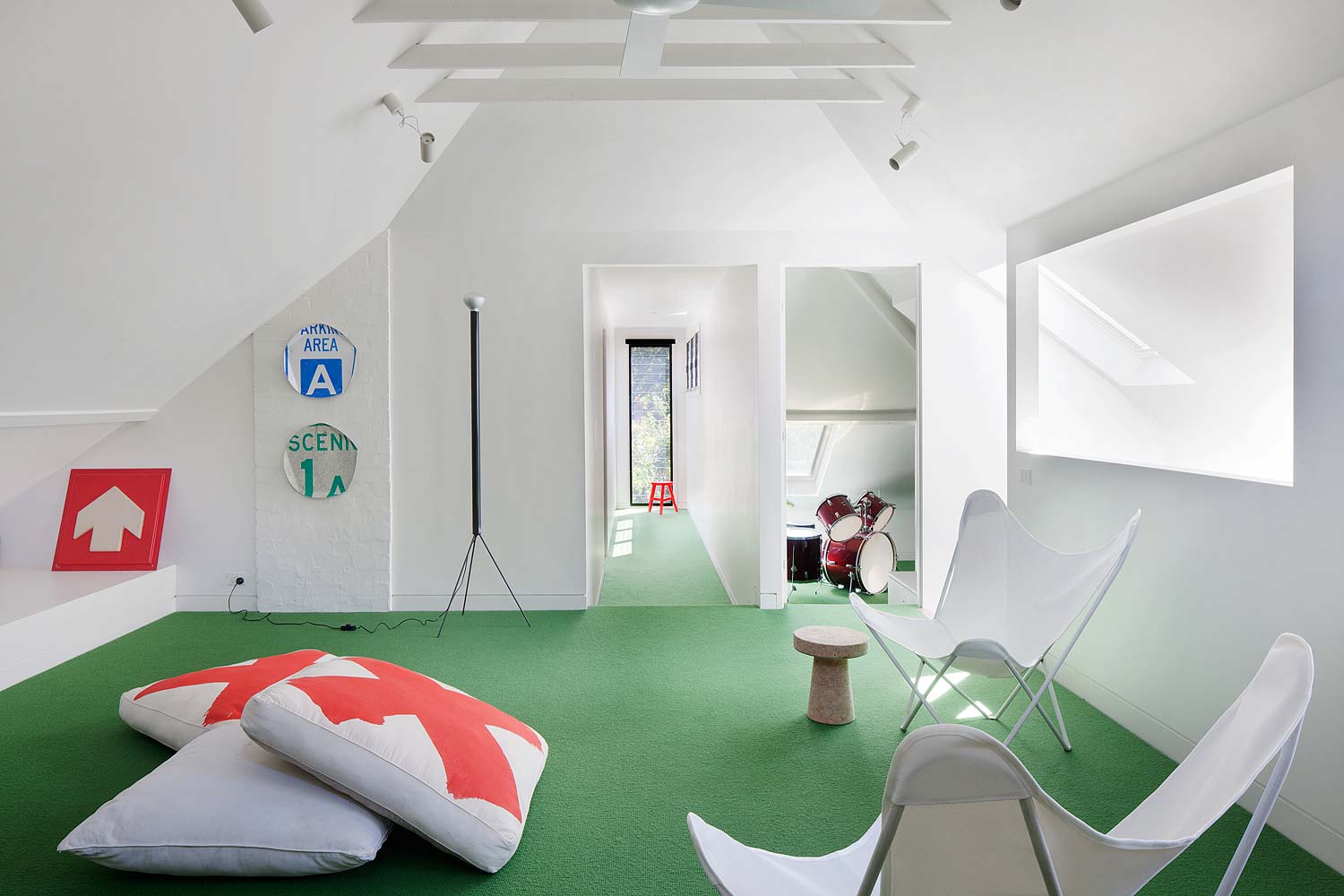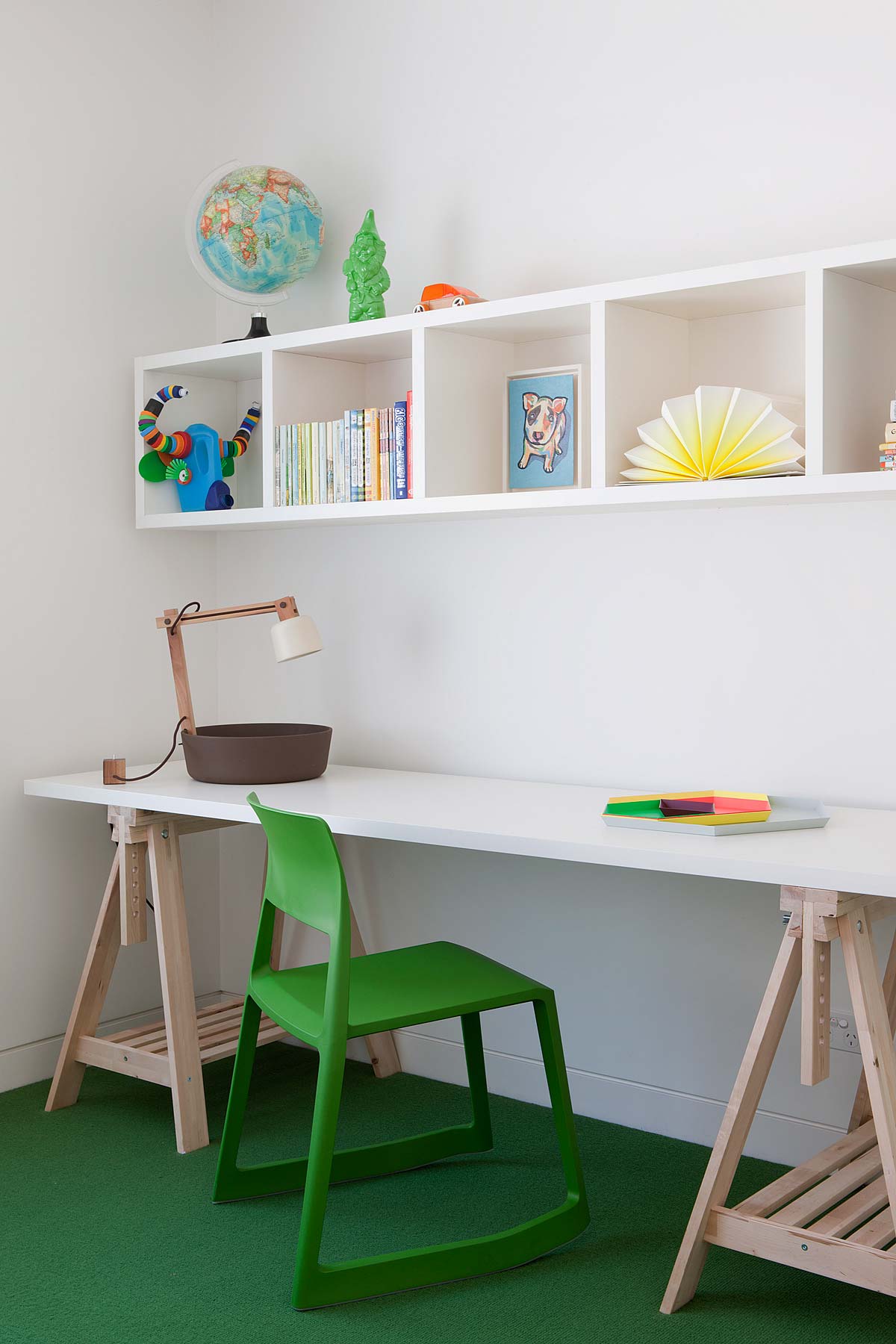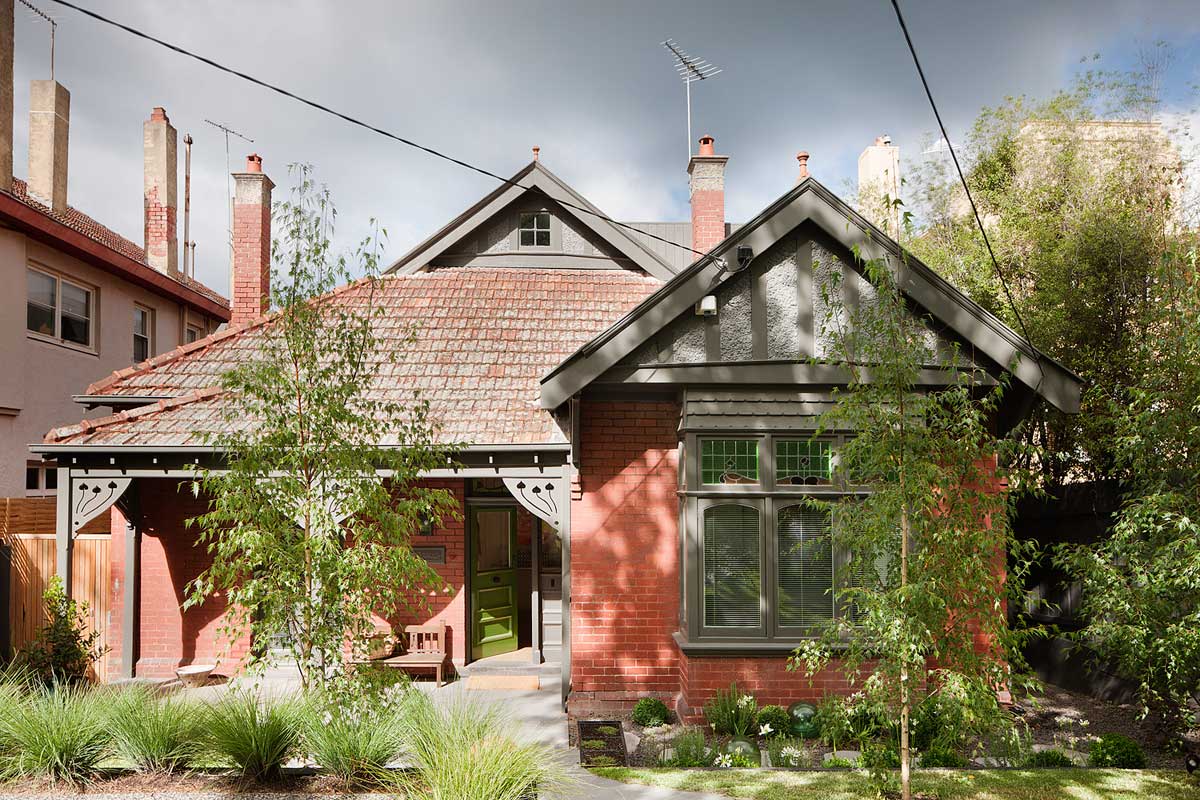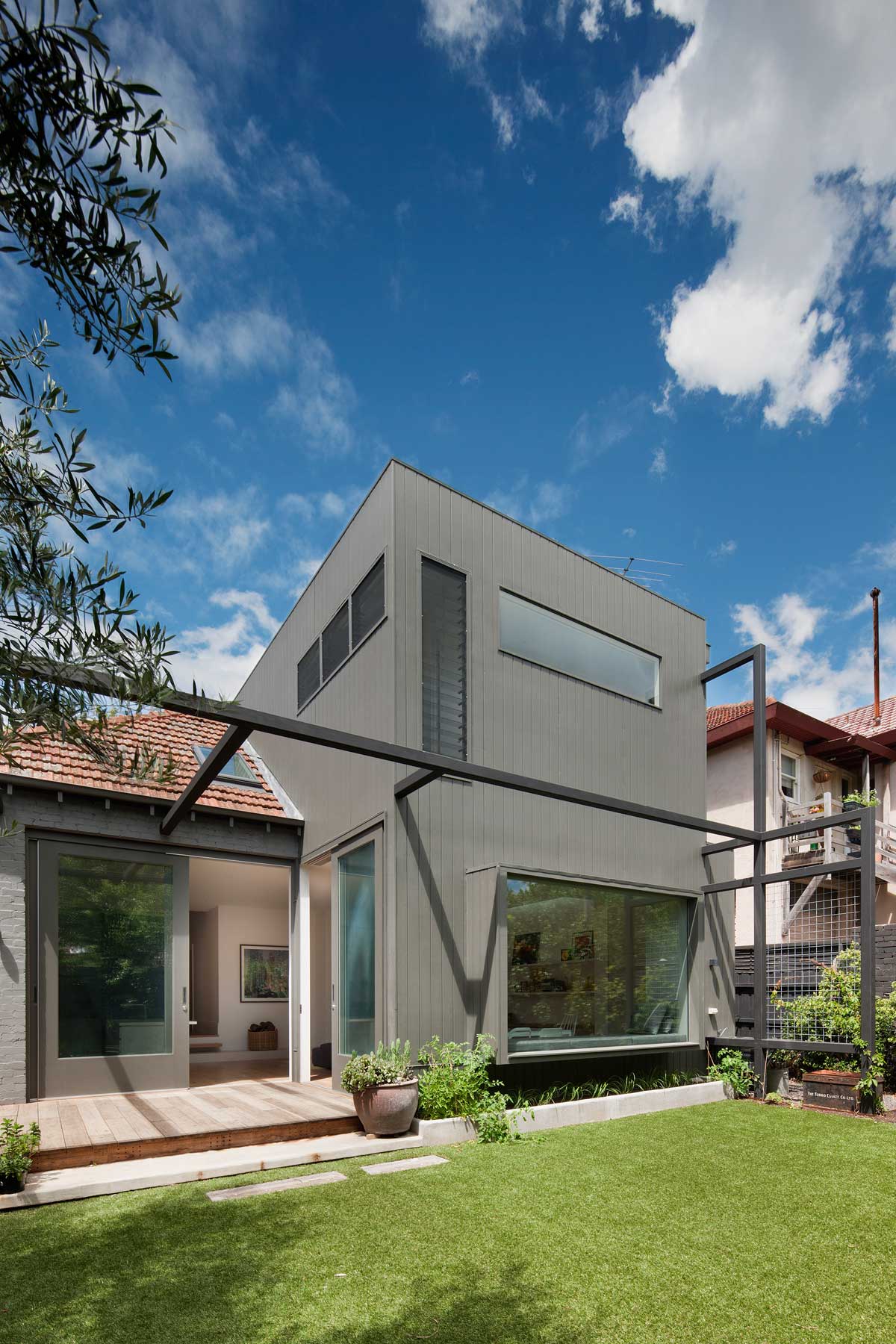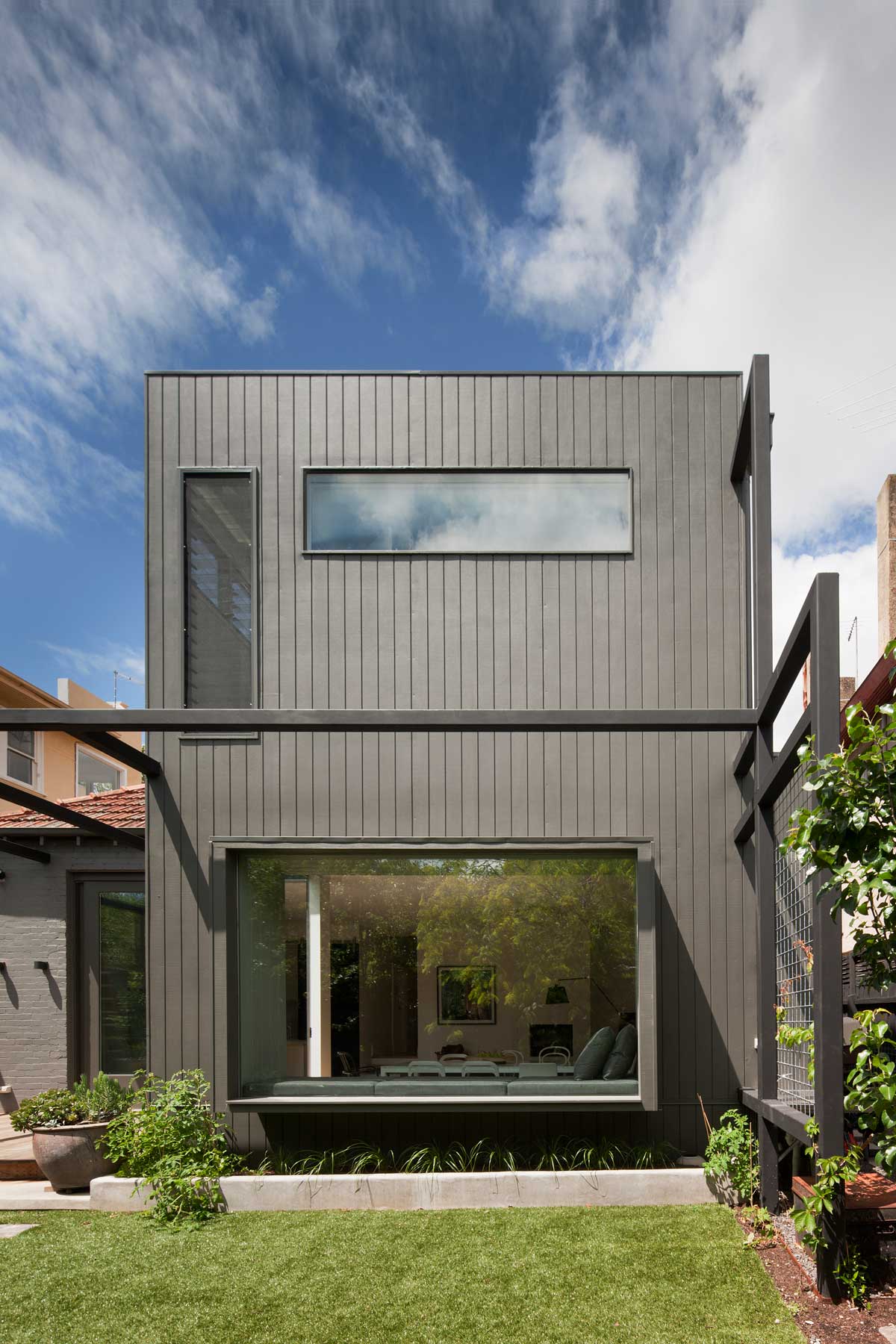 Architect: Robson Rak Architects
Interior Designer: Made by Cohen
Stylist: Joan and Veda
Photographer: Shannon McGrath