The famous Bondi Beach is an icon of Sydney, Australia, and this beach front Art Deco penthouse has a heritage pedigree of its own. The clients requested MCK Architects an update to make the walk-up flat a weekend getaway for relaxation. A key component was to maximize the opportunities on the north facing roof top terrace.
Upon arrival there is surf board storage concealed behind a curvaceous ivory wall. Inside it's lined with vertical timbers and an outdoor shower. Open to the sky, the narrow timber deck slats stretch from side to side. A bench springs from the wall and glides to the deep recess that leads in to the interior living space beyond. There's even a deep recess for lounging with a book. The alcove and home entry and framed in a T-shape wrapped in Eucalyptus Latte.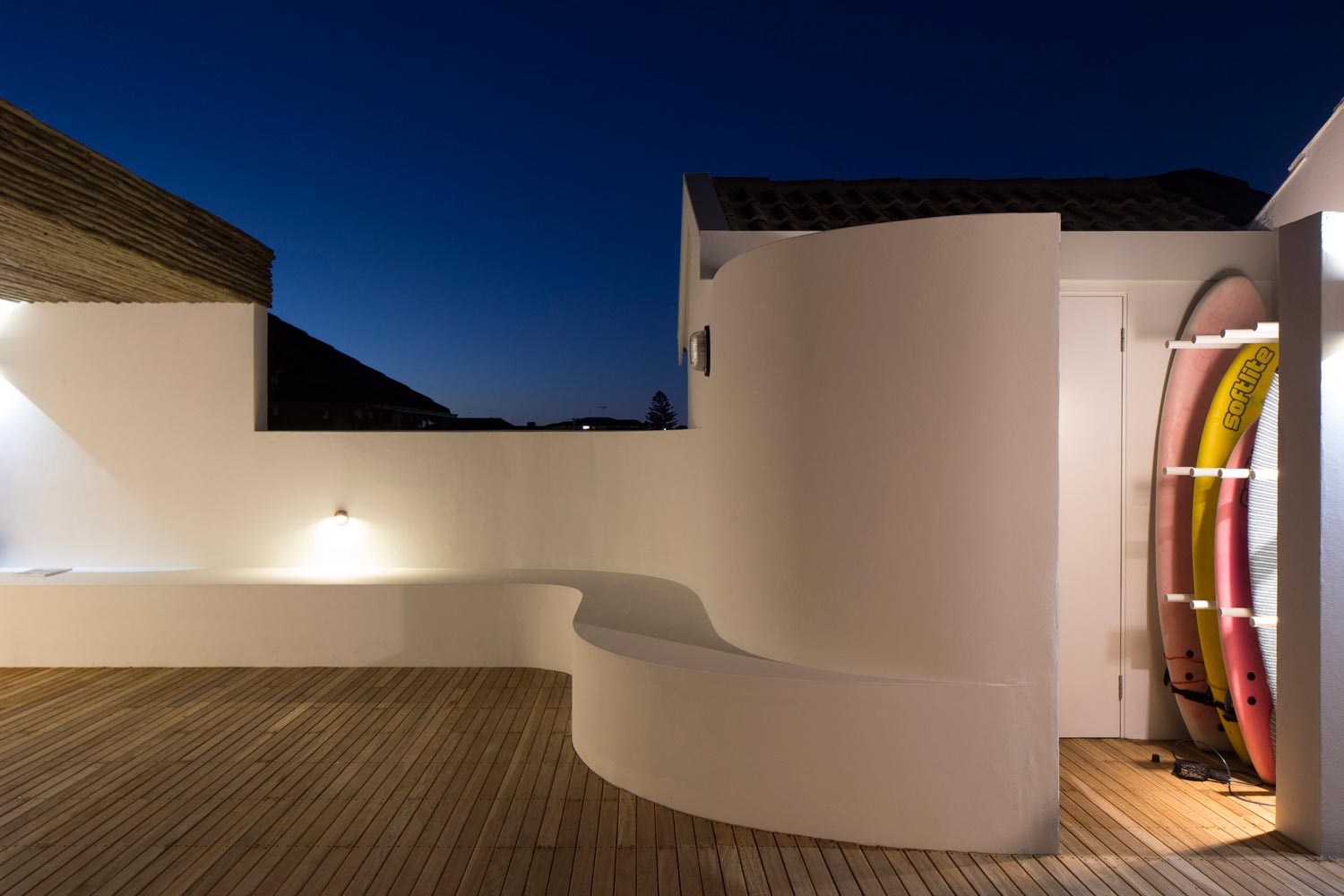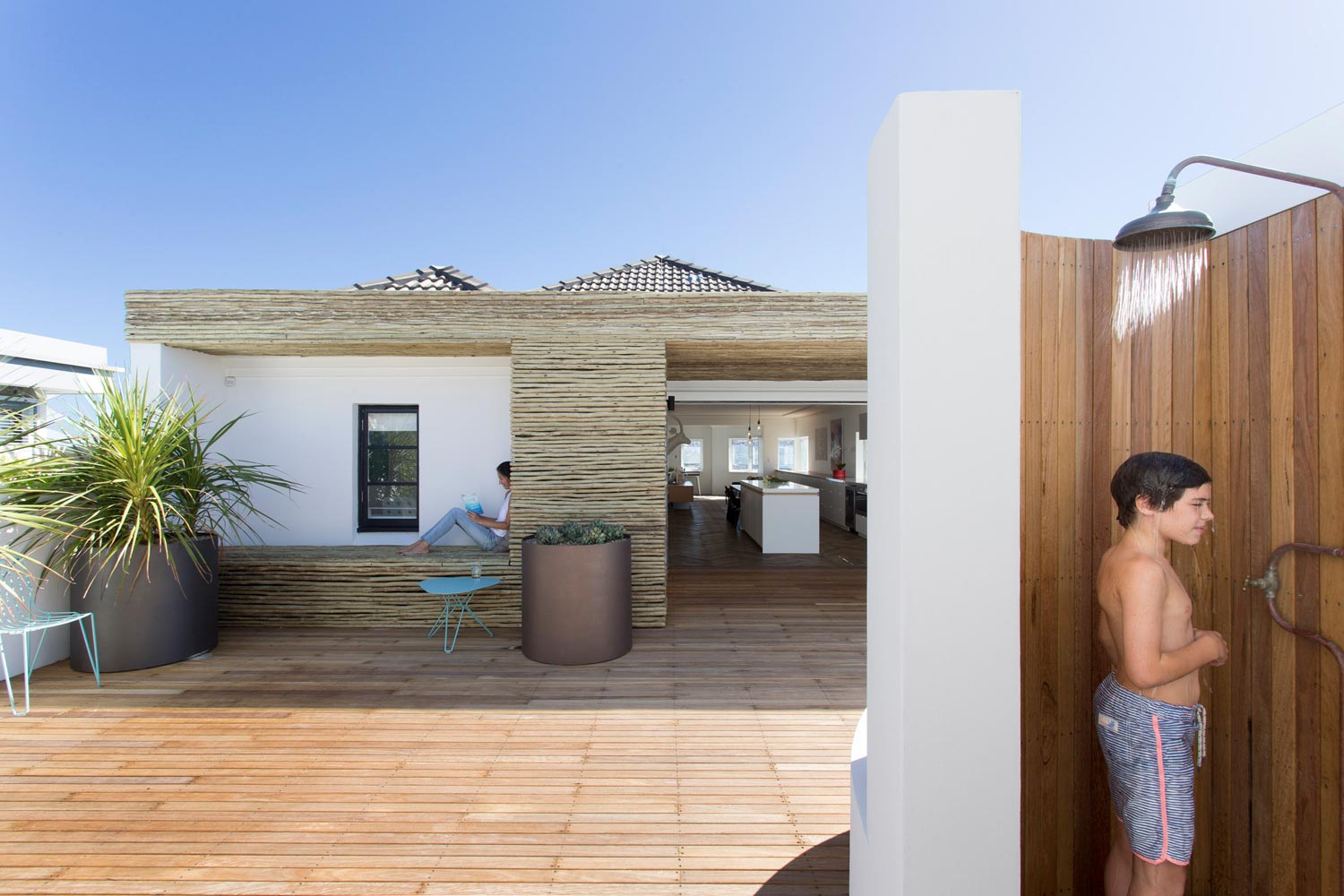 A long lean open kitchen, dining, living area, in that order, stretch from the terrace inside over to-die-for herringbone wood floors. Original and protected by their heritage designation cornices and mouldings are untouched. Signs of former walls are given where the mouldings remain and the walls have retired. New lanky floating cabinets create the interior separation for beds and baths. Their gentle separation from the original mouldings creates an exquisitely graceful detail that also adds depth.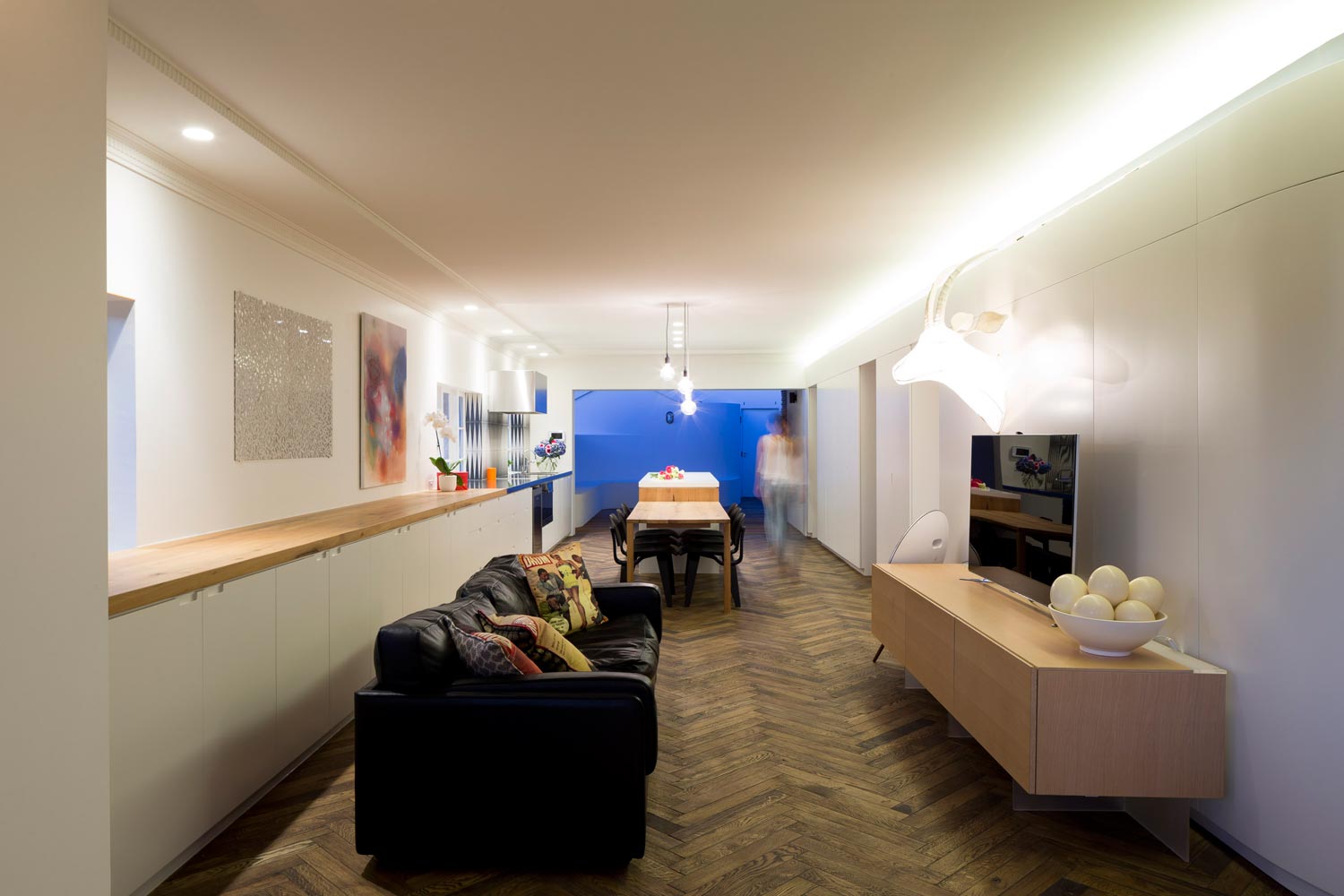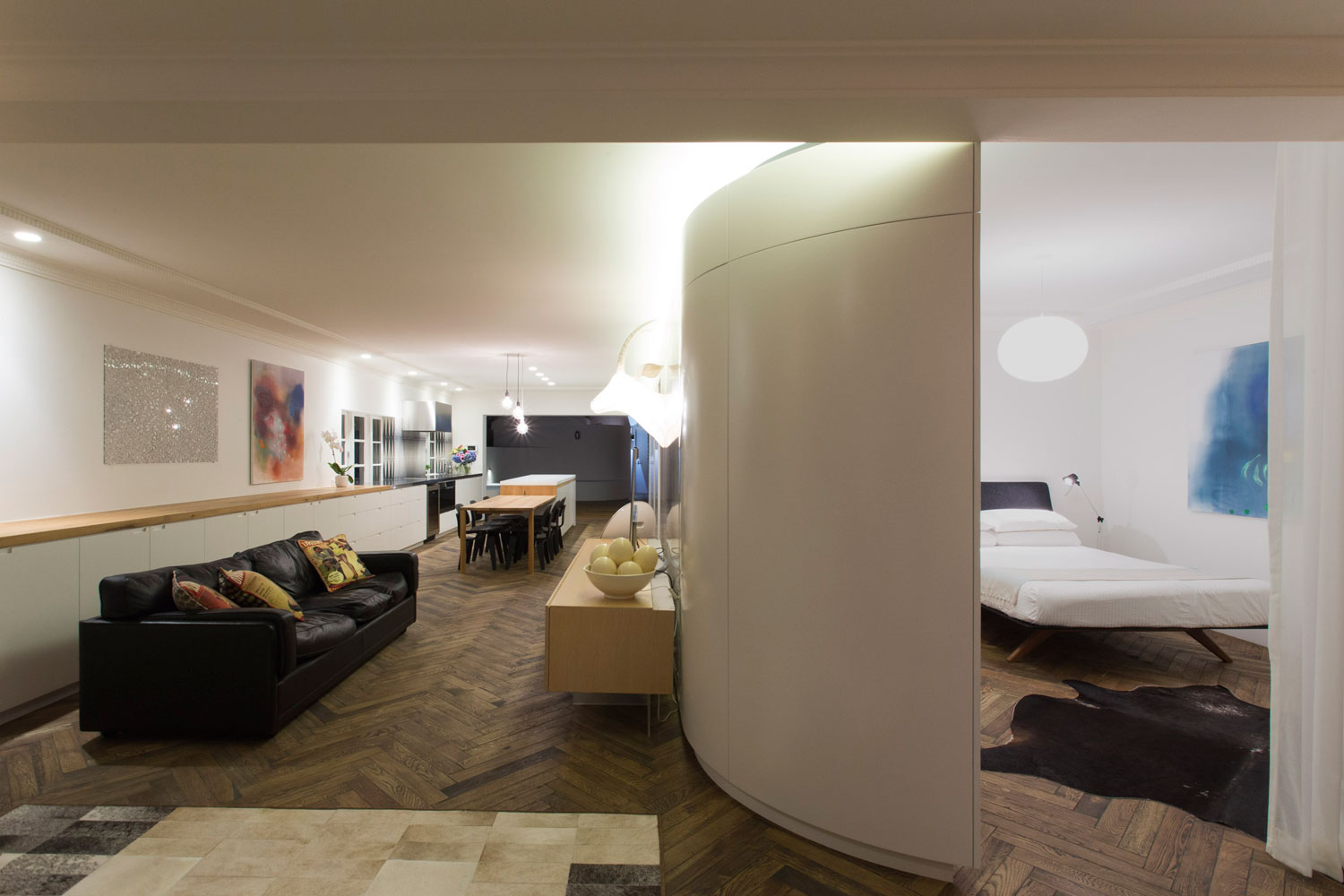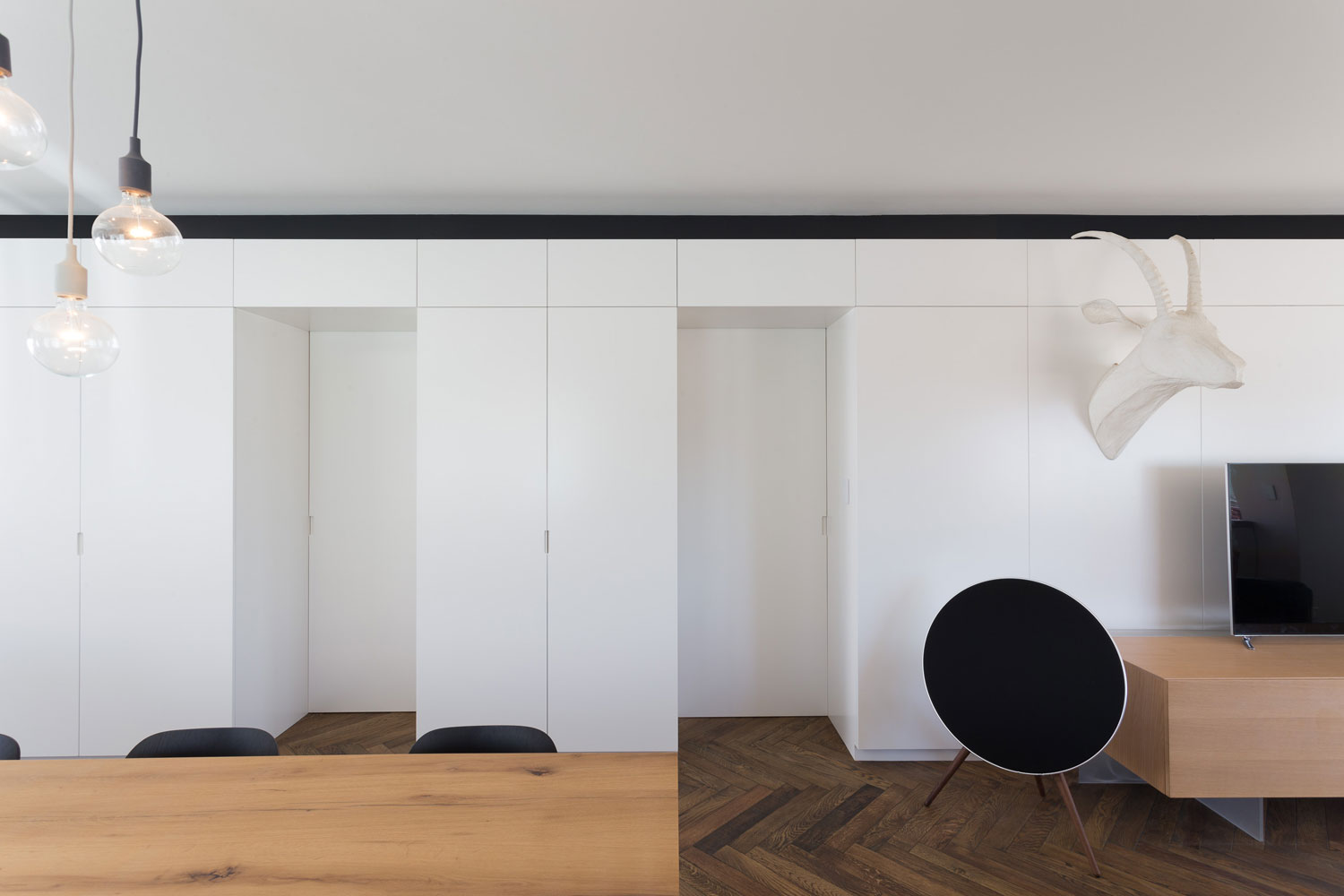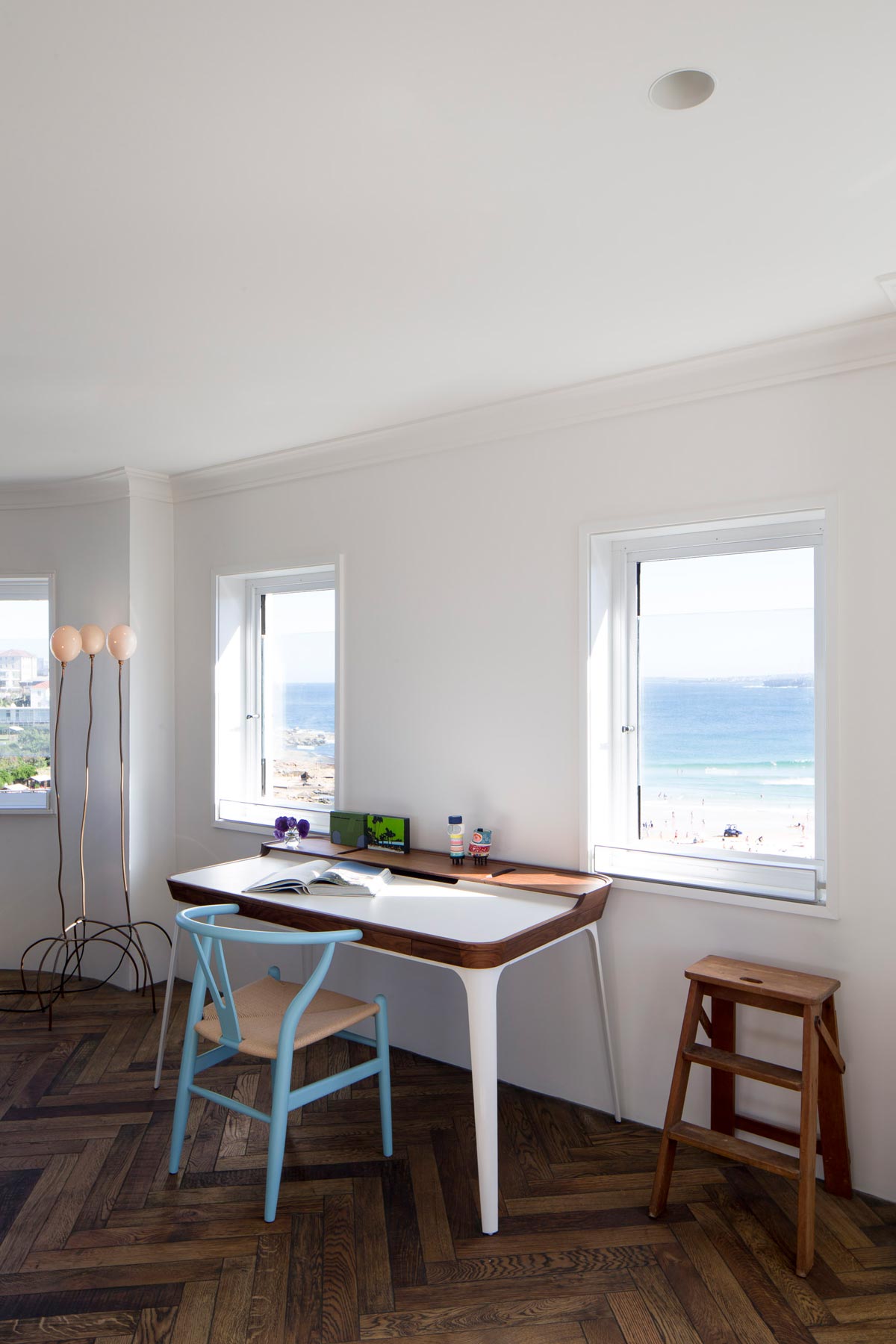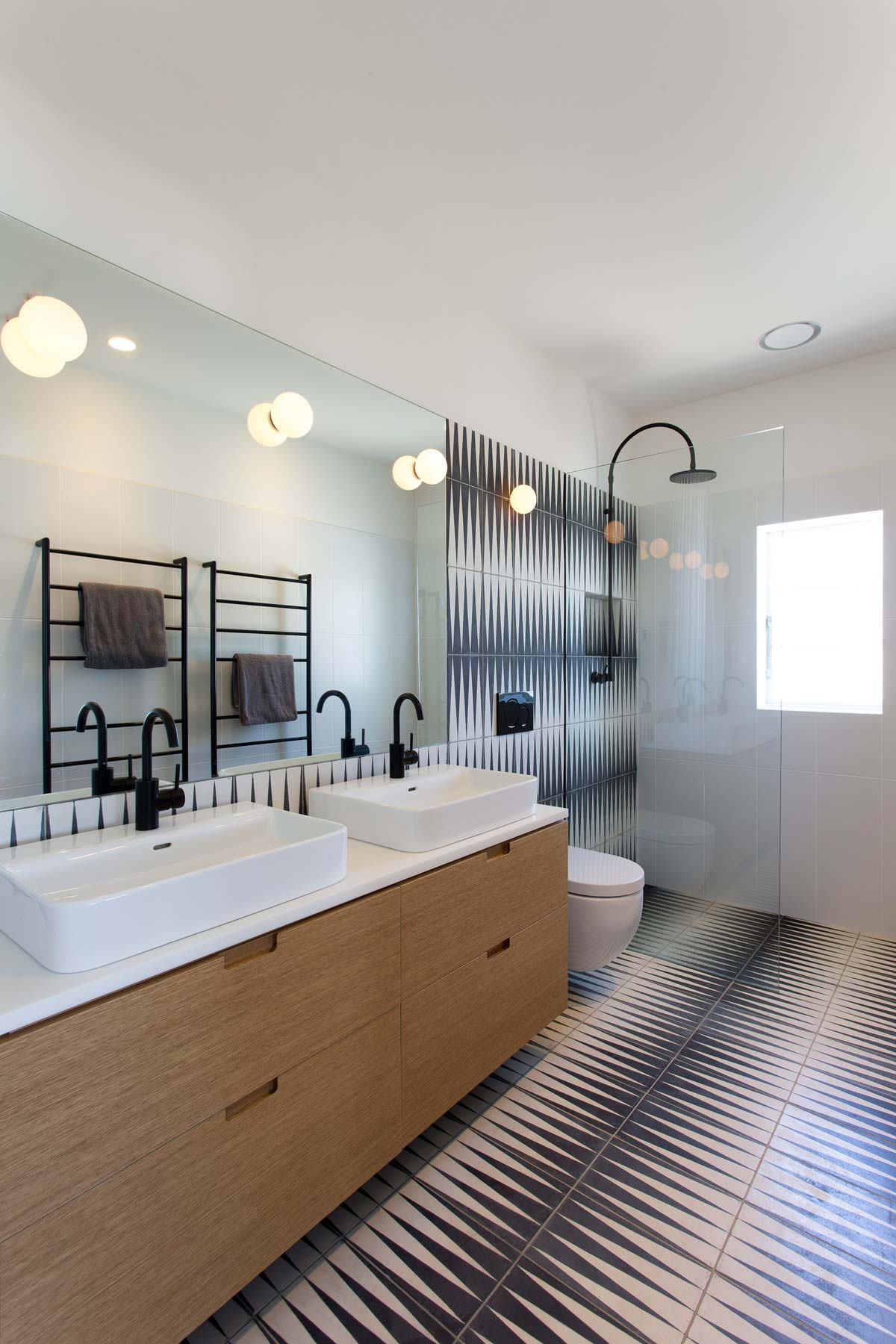 The kitchen is brilliant with base cabinets only and topped by stainless steel surrounding the stove. Butcher block covers the remaining cabinets that extend the full length of the room. Opposite, the floating tall cabinets curve to an end of the main bedroom suite.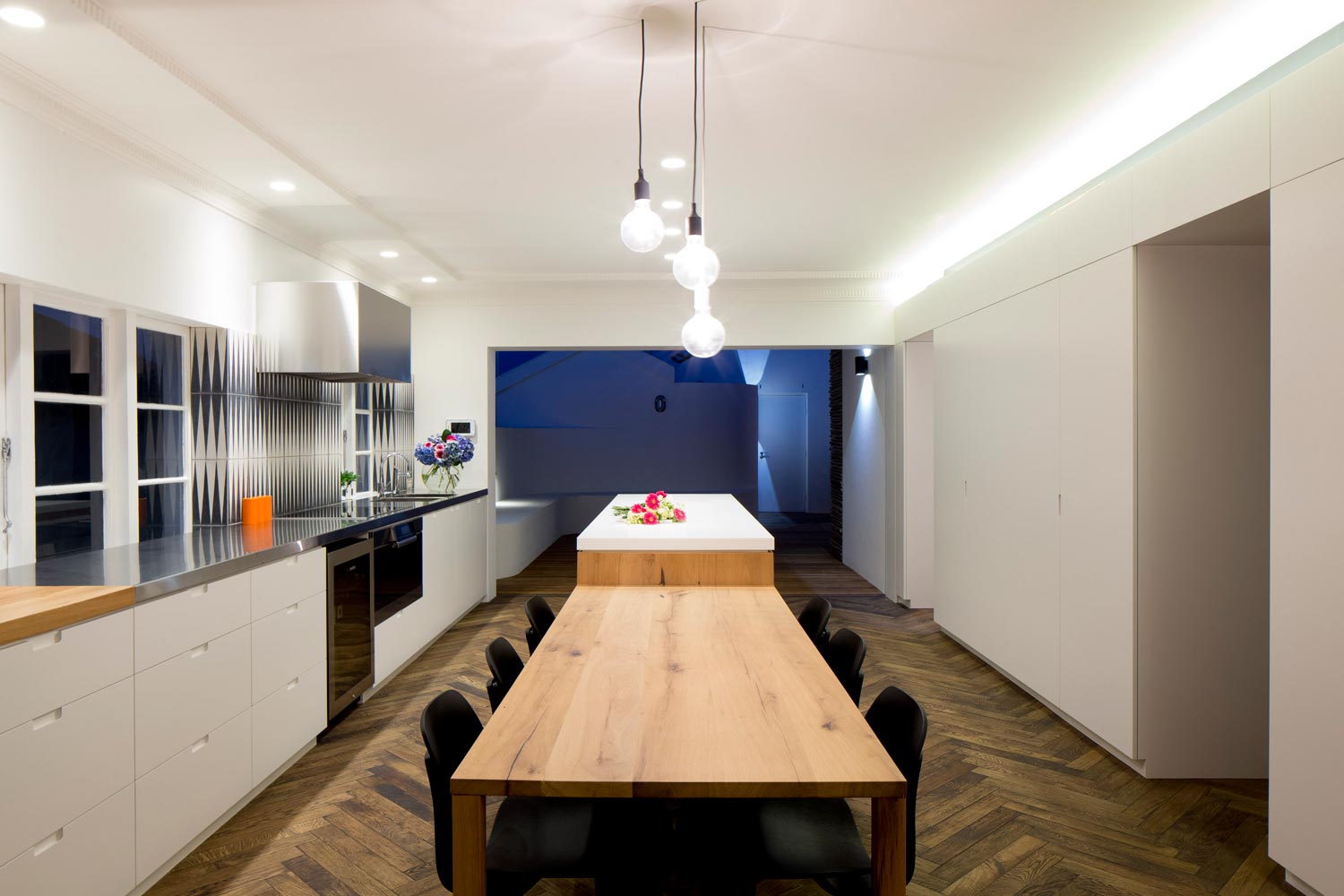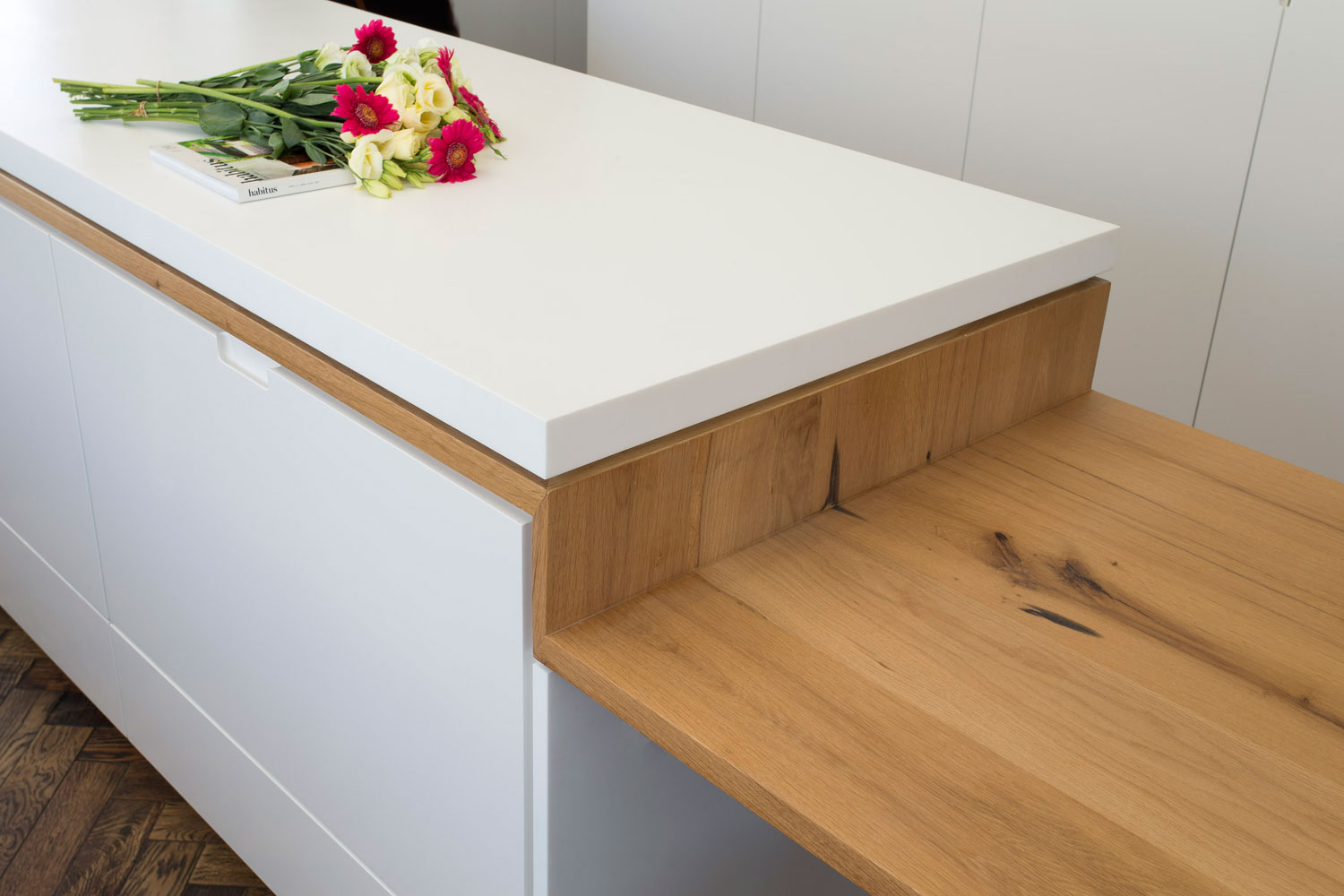 Architects: MCK Architects
Photography: Douglas Frost Photography