In a historic district of Vancouver, two apartments were spliced together to create a home to accommodate a growing family. By purchasing the adjacent apartment, the couple expanded their living area and also purchased restrictions in regard to plumbing, mechanical, and window locations. Once again, challenges create amazing opportunities, just like in this beautiful project by Splyce Design.
The modern home is now centrally focused on the kitchen and dining area and these take advantage of four large windows. Flanking the kitchen are a living area and a study on the opposite side. Their side windows pass light and breezes through the open plan spaces. Off the living area a terrace is partially covered by horizontal wood lattice. Folding glass doors eliminate the division between inside and out.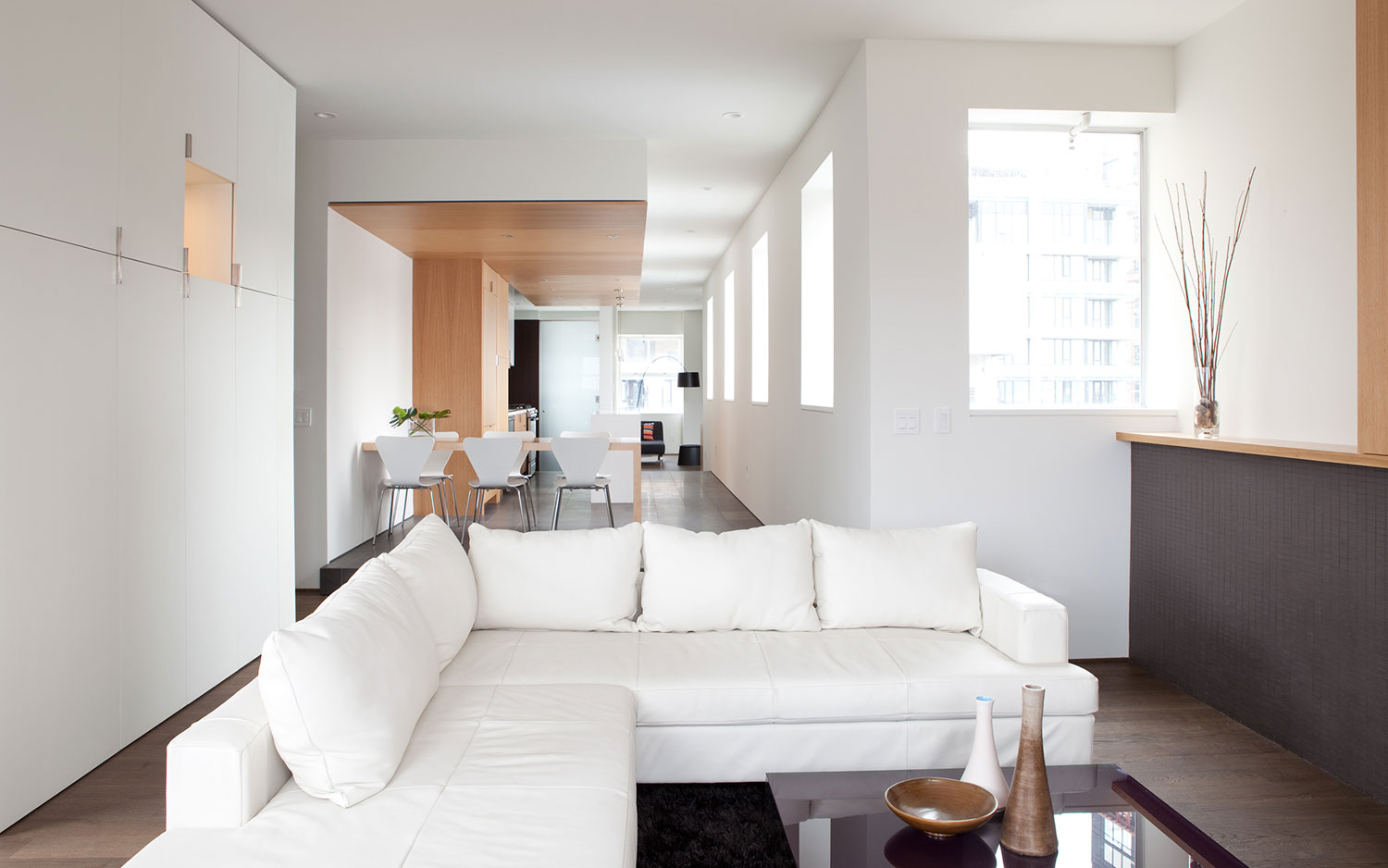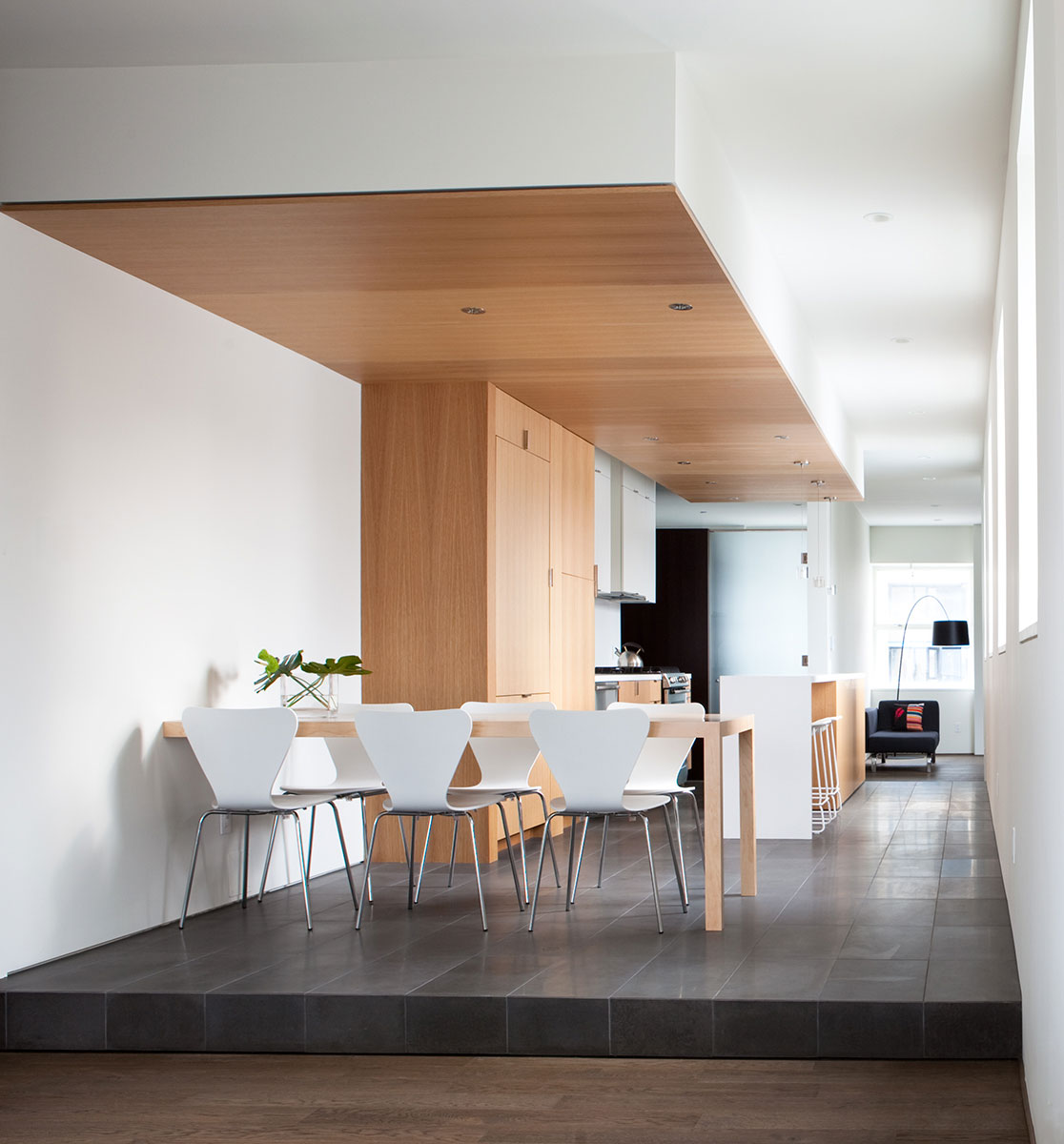 Raised floors in the kitchen and main bath conceal new plumbing routes and delineate these rooms, making an initial negative in to a new advantage. Also elevated are the closet and dressing room. Sliding solid white panels allow every option for privacy in the bath that joins the bedroom. Or leave them open for natural lighting. Openings in the living room wall and a slot in the kitchen wall cabinets pass day light through to formerly dark interior rooms beyond.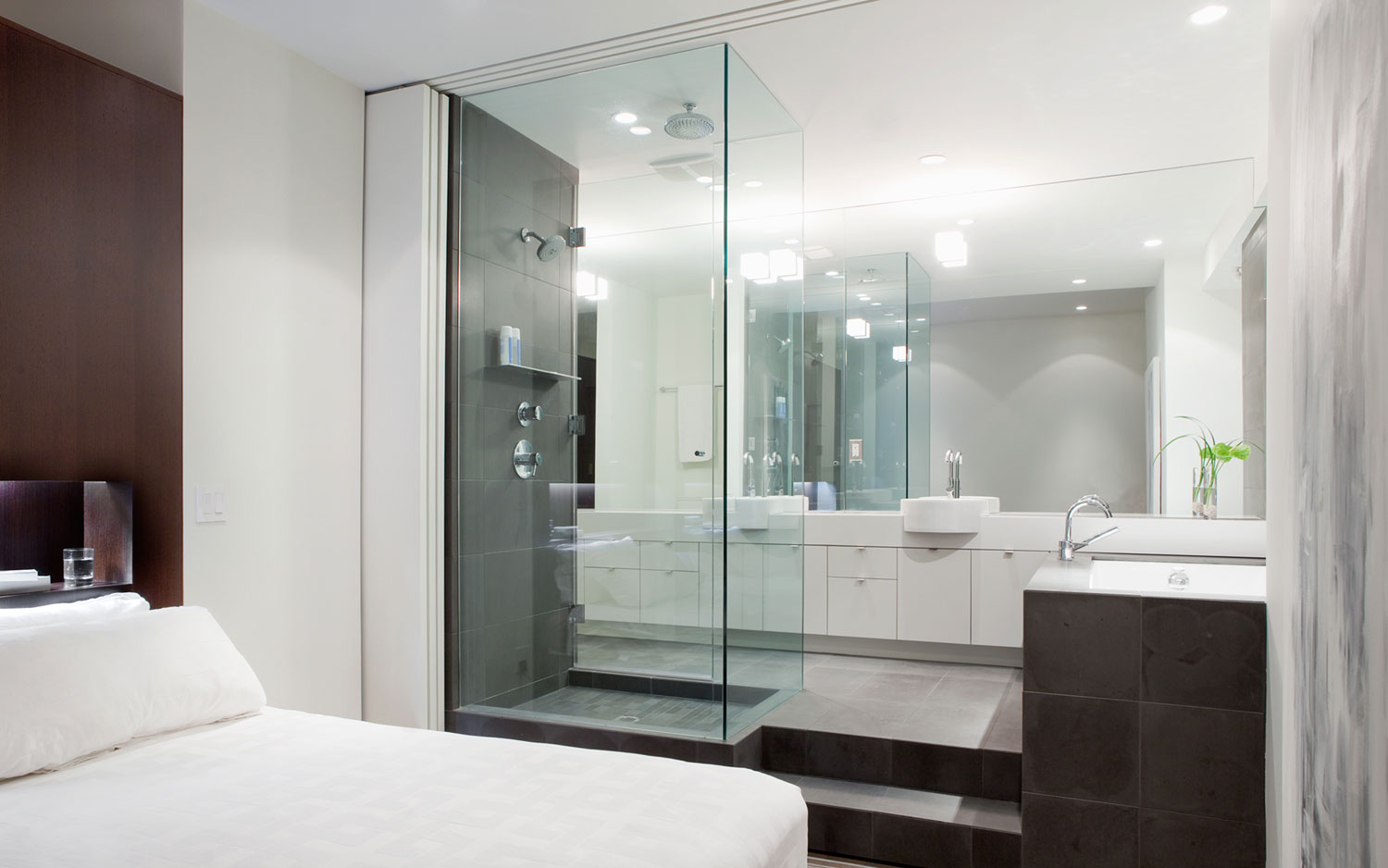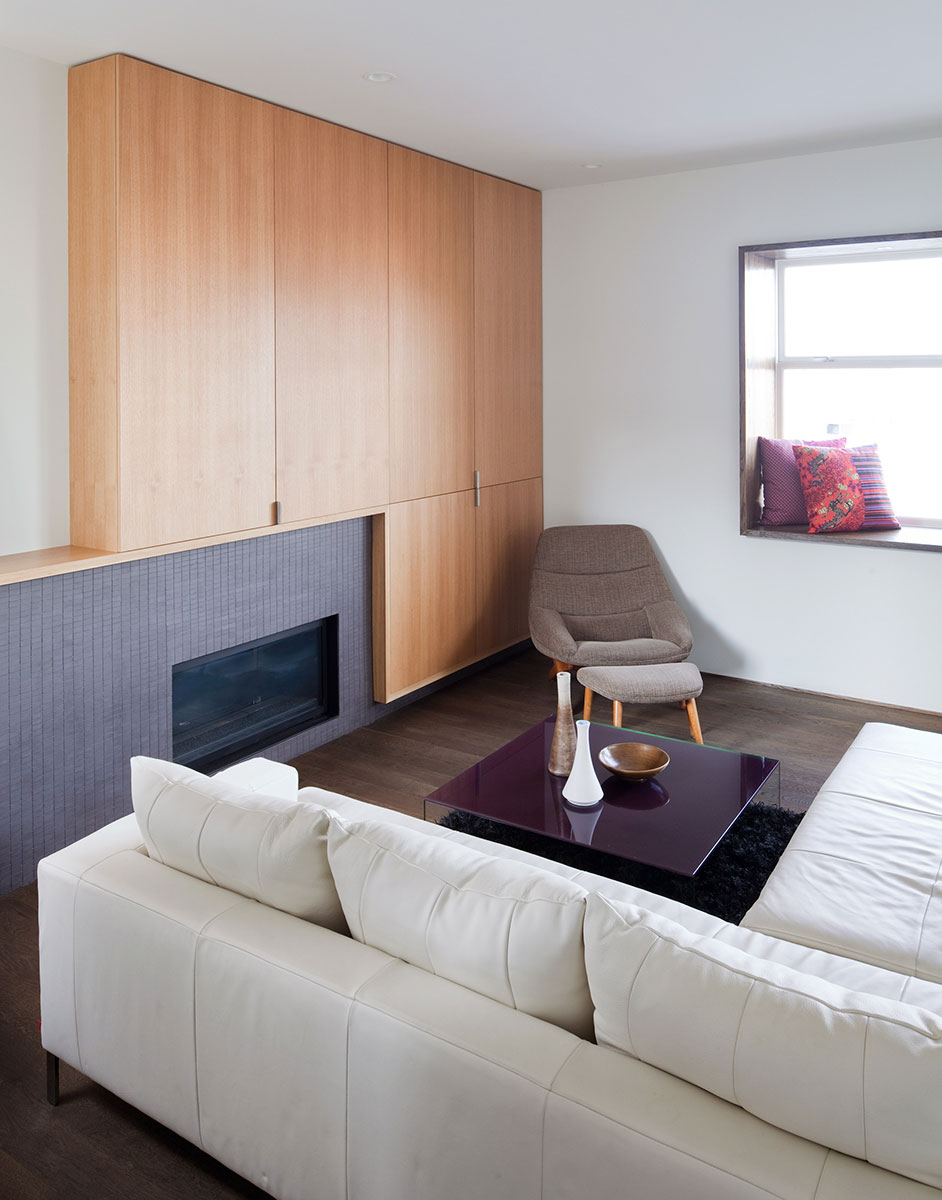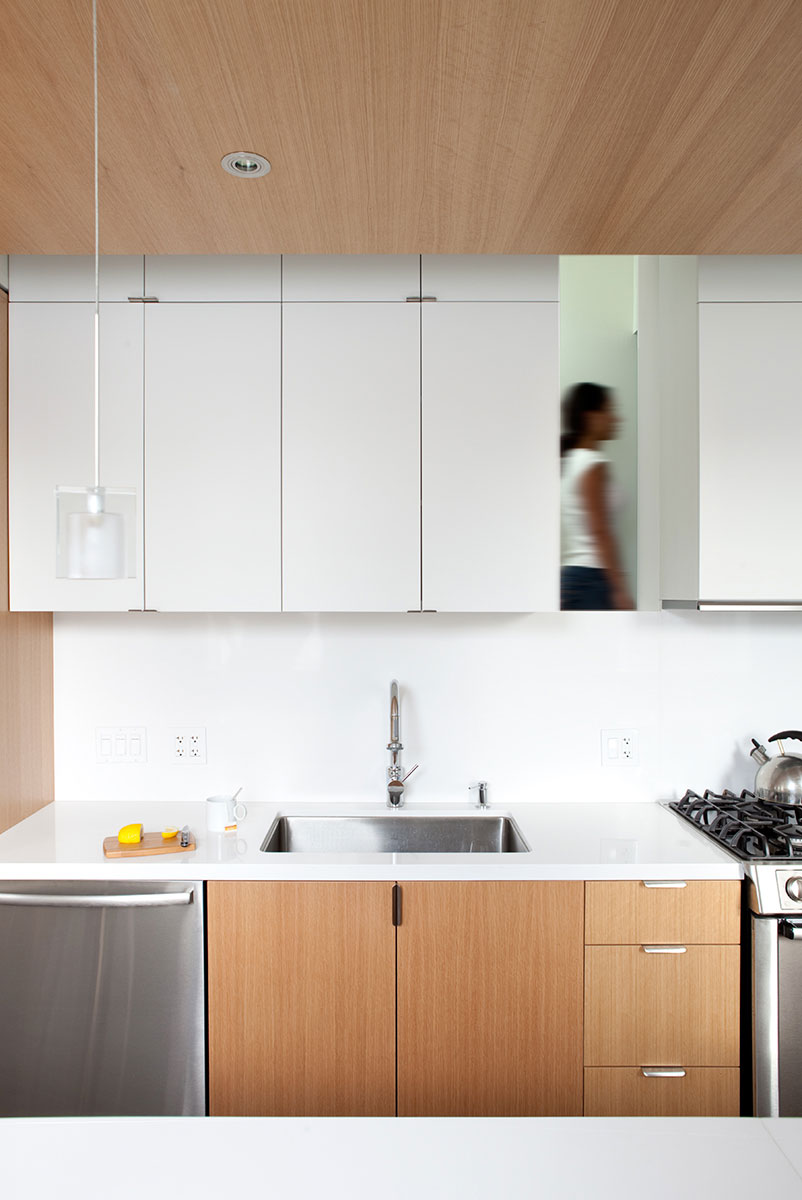 With a cohesive palette of coffee colored wood floors, inky black tiles, and crisp white walls and ceilings, the home feels expansive. Yet it's articulated by splashes of wood covered storage walls, changes in elevation, and a wood canopy over the kitchen and dining area.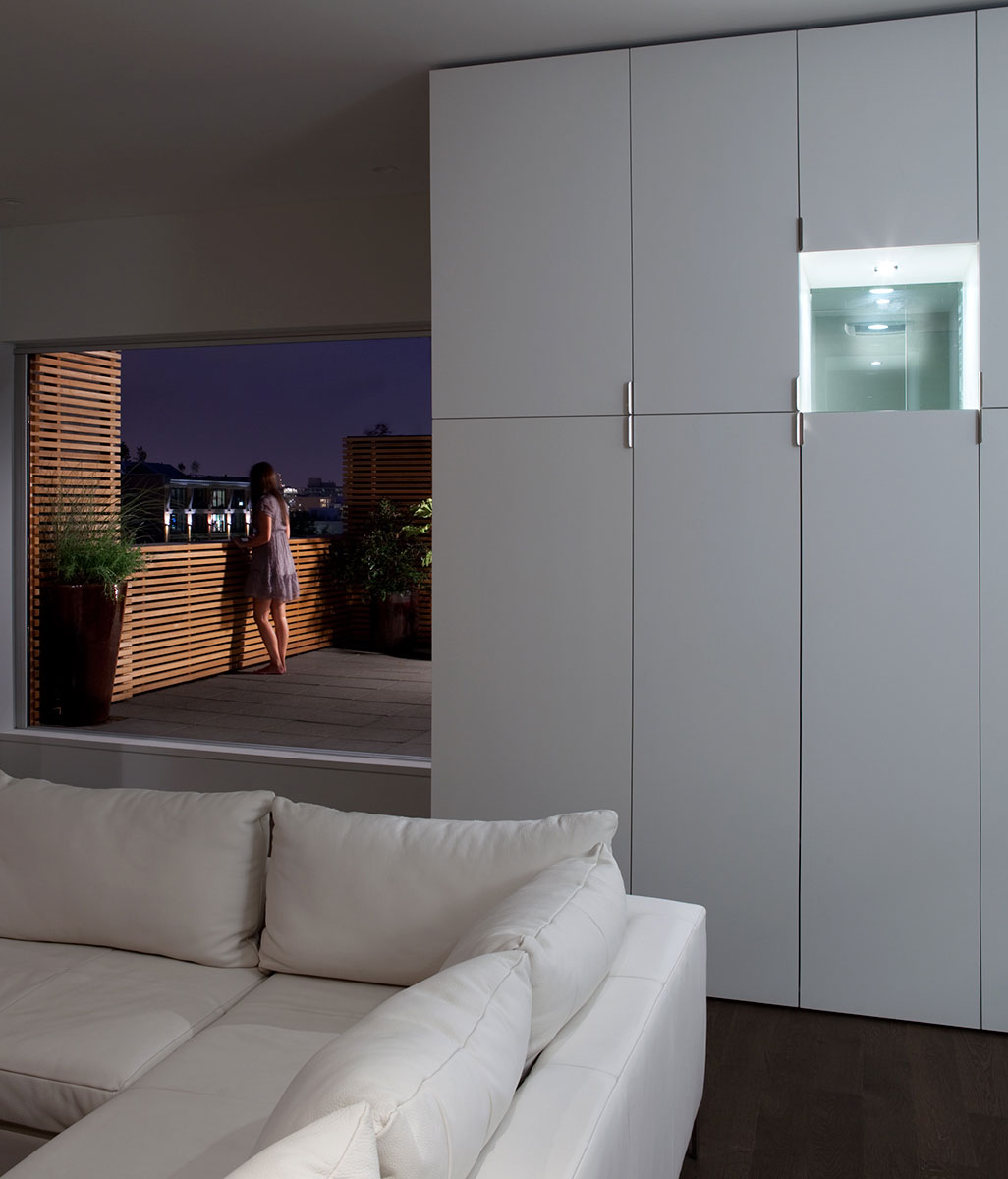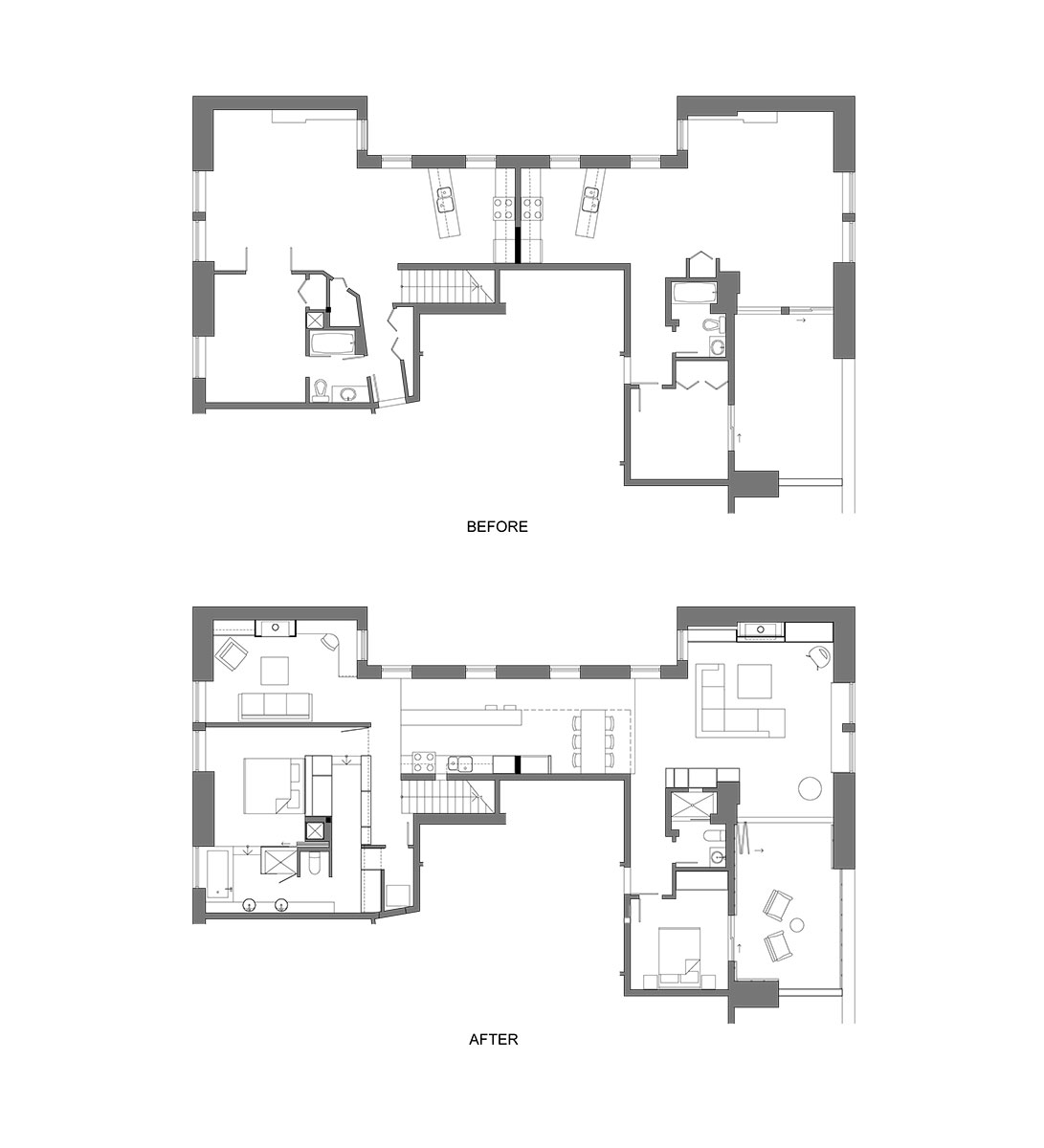 Architects: Splyce Design