It's amazing how much life you can breathe in to 41 sq.m. A former garage in Bordeaux, France, reinforces the fact that one can live very comfortably in compact sizes. Of course that quality of life depends on thoughtful design. Just wait and see what the architect, Matthieu de Marien, envisioned and created in this amazing project.
Here with access only on a private street and surrounded by other structures on three sides, the constraints are larger than the home's size. At the street, the former metal clad wall is now made of sliding vertical timber panels. When open, they reveal a tile roofed and timber terrace with floor to ceiling glass walls and doors on two sides. The kitchenette is inside to the left in the open plan living and dining space. Day light doubles back on the glossy concrete slab.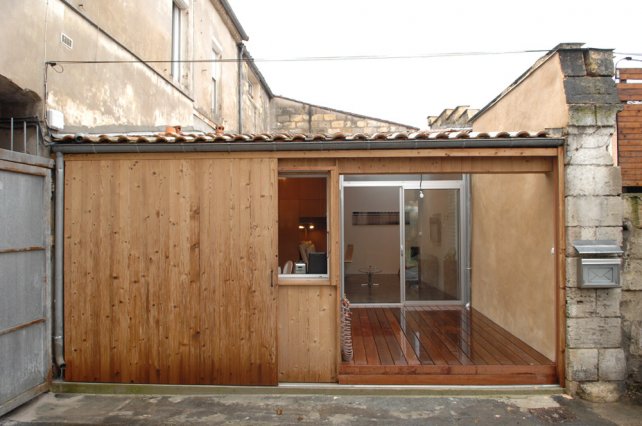 A gleaming wooden cube hides the stair to the loft above. Even the bath is tucked inside the cube. An upholstered niche in the cubic volume creates a lounge and a desk nestles in to the corner. Both reside under enclosed, sky lit, polished and hardware free storage cabinets.
The loft, revealed on the main floor only by the stair, is guarded on three sides by concealed storage. Sliding wooden panels open this dual purpose element. A lofty sky light provides height and light.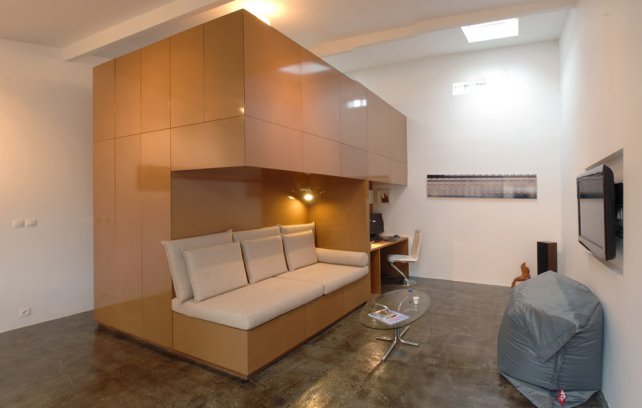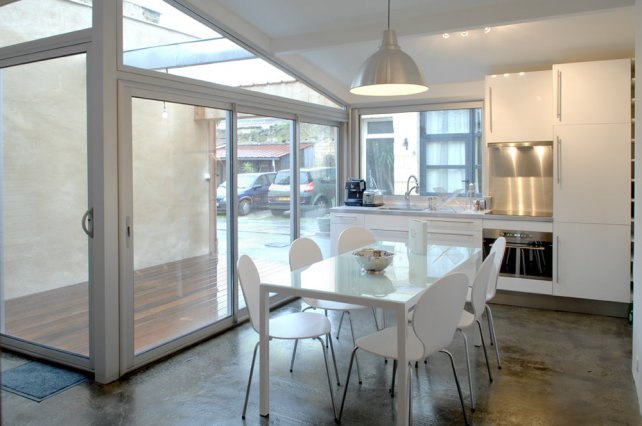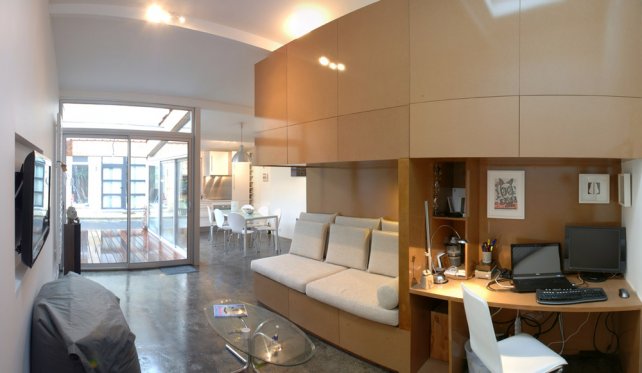 Architects: Matthieu de Marien
Photography courtesy of FABRE/deMARIEN architects