It's a delight to find original design that provokes thought and creates an experience, just like in this unusual project by Onix. In the church Tower of Uitwierde in the Netherlands, the composition invokes a level of active participation. The basement, the tower, and the viewing platform at the peak, are all featured aspects of the historic structure.
Massive thick brick walls, red brick floors, and heavy timbers are tactile and protective. Scattered recessed arched window niches give glimpses to the outside. Telltale notches in the walls speak to the structure's long life.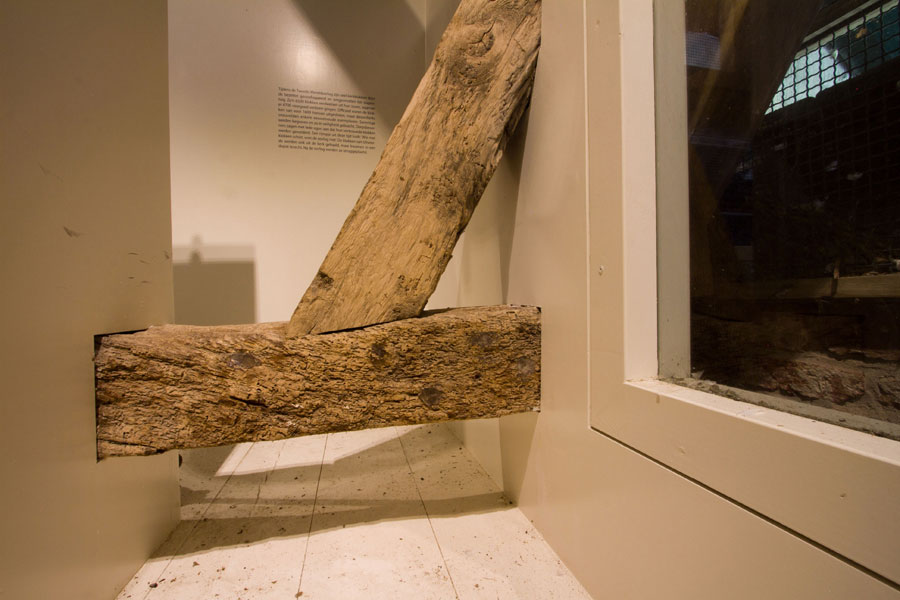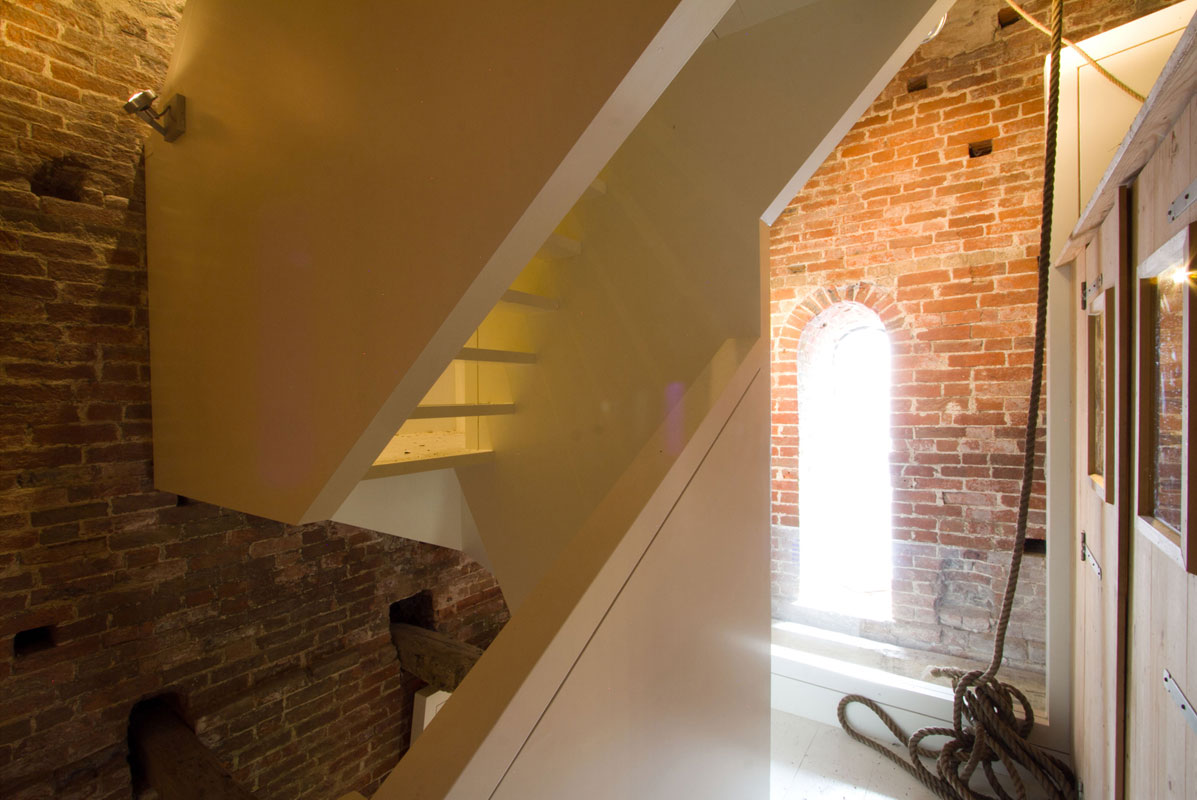 Yet the modern stair intervention discloses the important elements that remain. Pure white with crisp angular geometry, the stair directs you on a journey from the base to the pinnacle. It spirals, though not as you'd expect, but with irreverent and opposing slants and folds. Each solid pearly balustrade frames the church clock, the cup shaped church bells and their heavy iron head stocks and wheels. Thick slab open white treads seem to disappear as you pass over them.
At the top, there's a lush tufted white leather sofa resting on a crimson rug. Dormers with windows let you experience the verdant country side.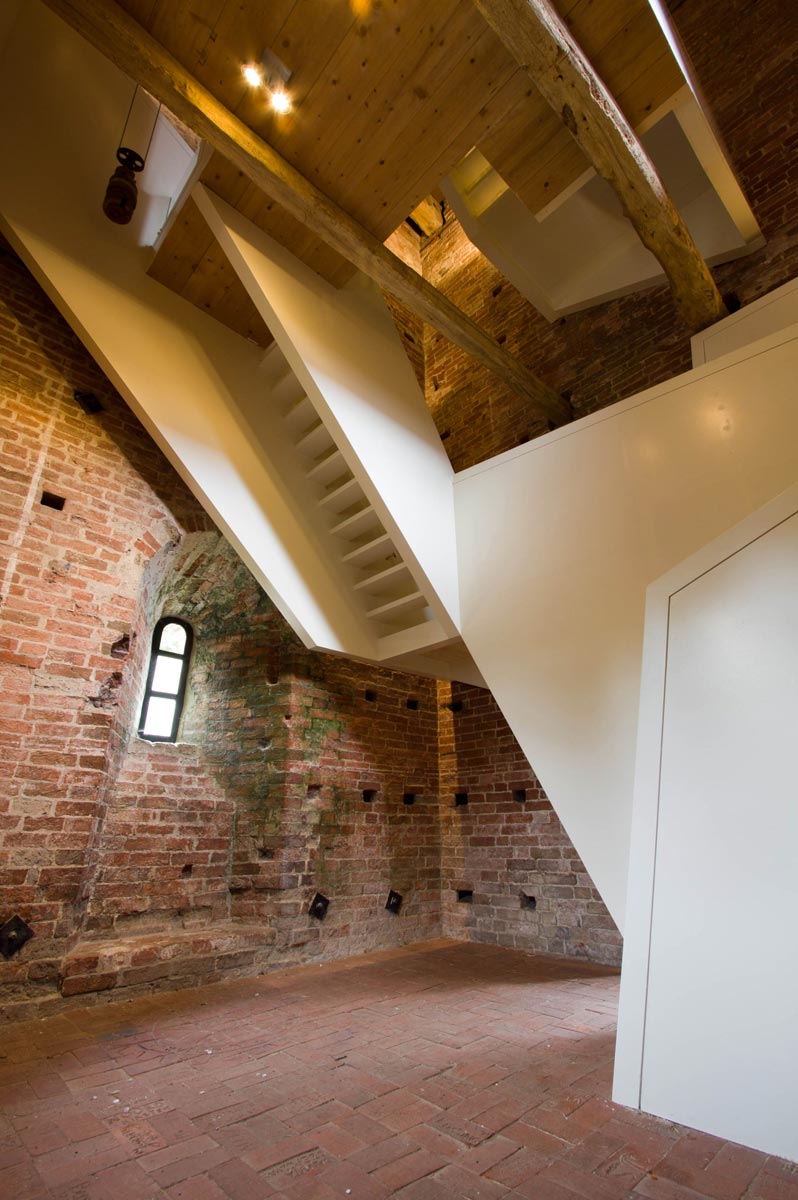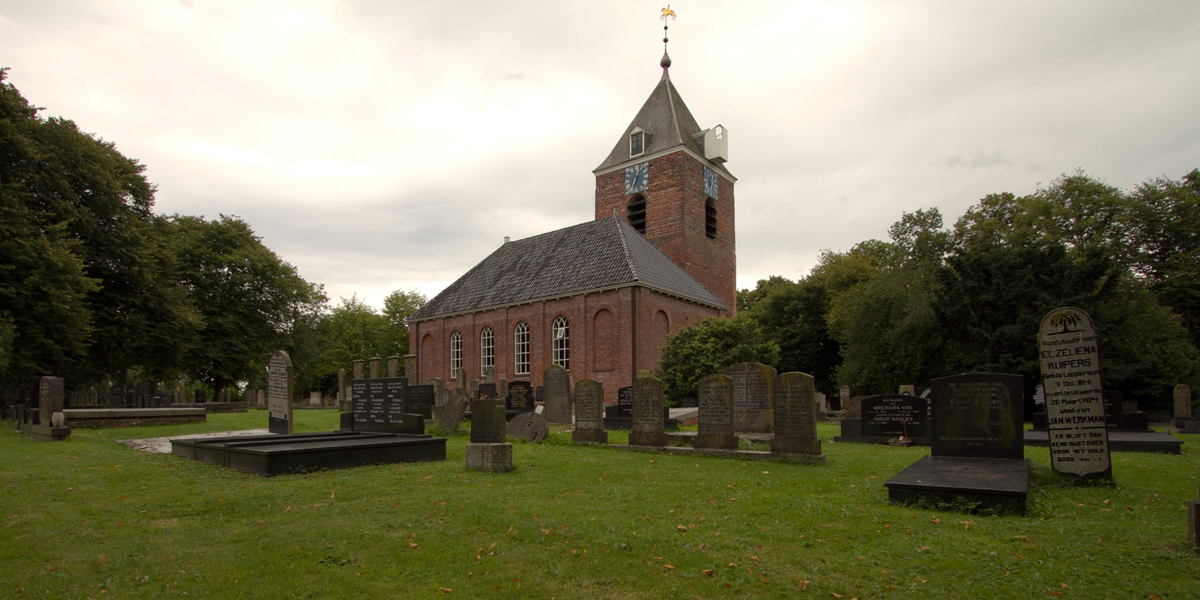 Architects: Onix
Project team: Robert Bos
Project architect: Berit Ann Roos
Photography courtesy of Onix