The compact 53sq. m. home and work space of Ganna Studio is located in an historic home in Taipei. Formerly a village for military dependents, the designers maintained the structure and infused it with new life and light.
When your office is in your home, as mine is, it's important to create a separation. This allows you to remove yourself from the work and relax. Centrally located between the kitchen and a bedroom, the work area pulls in day light from those spaces. Pivoting panels with detailed white painted molding on the kitchen side bring in natural illumination. On the work side their charcoal grey defines and grounds the space.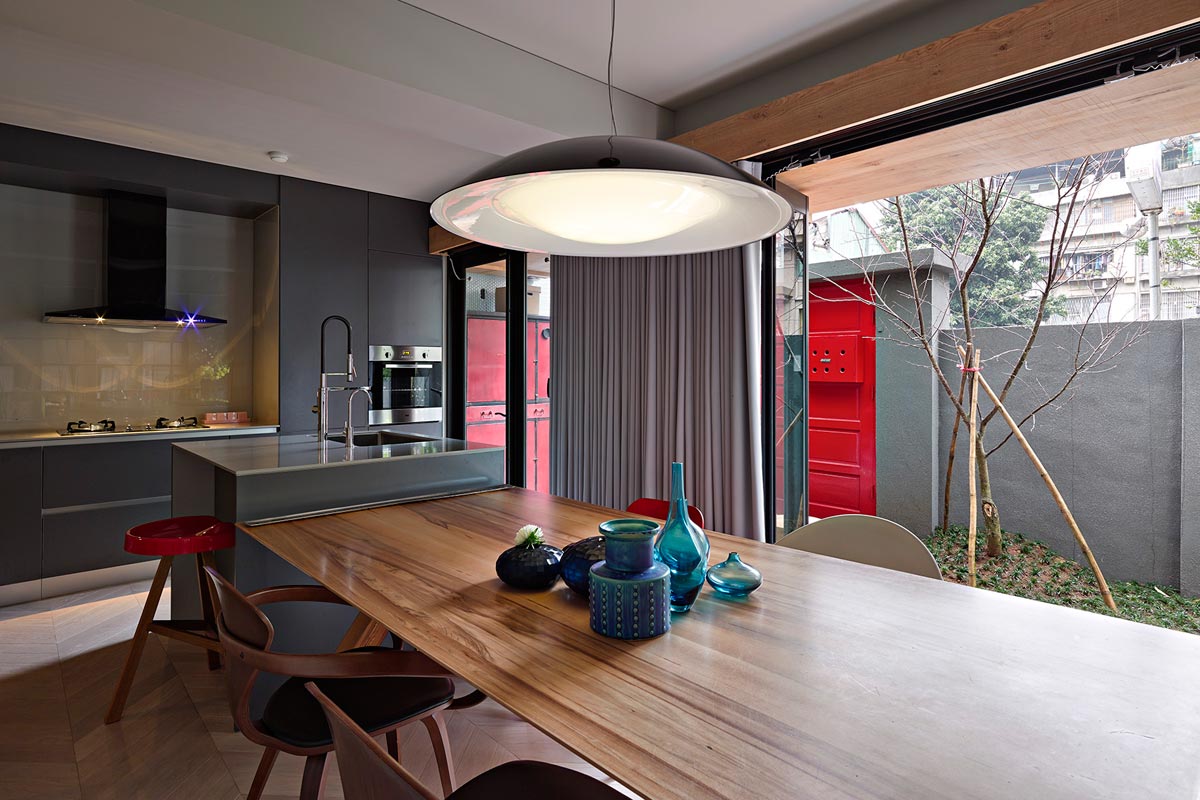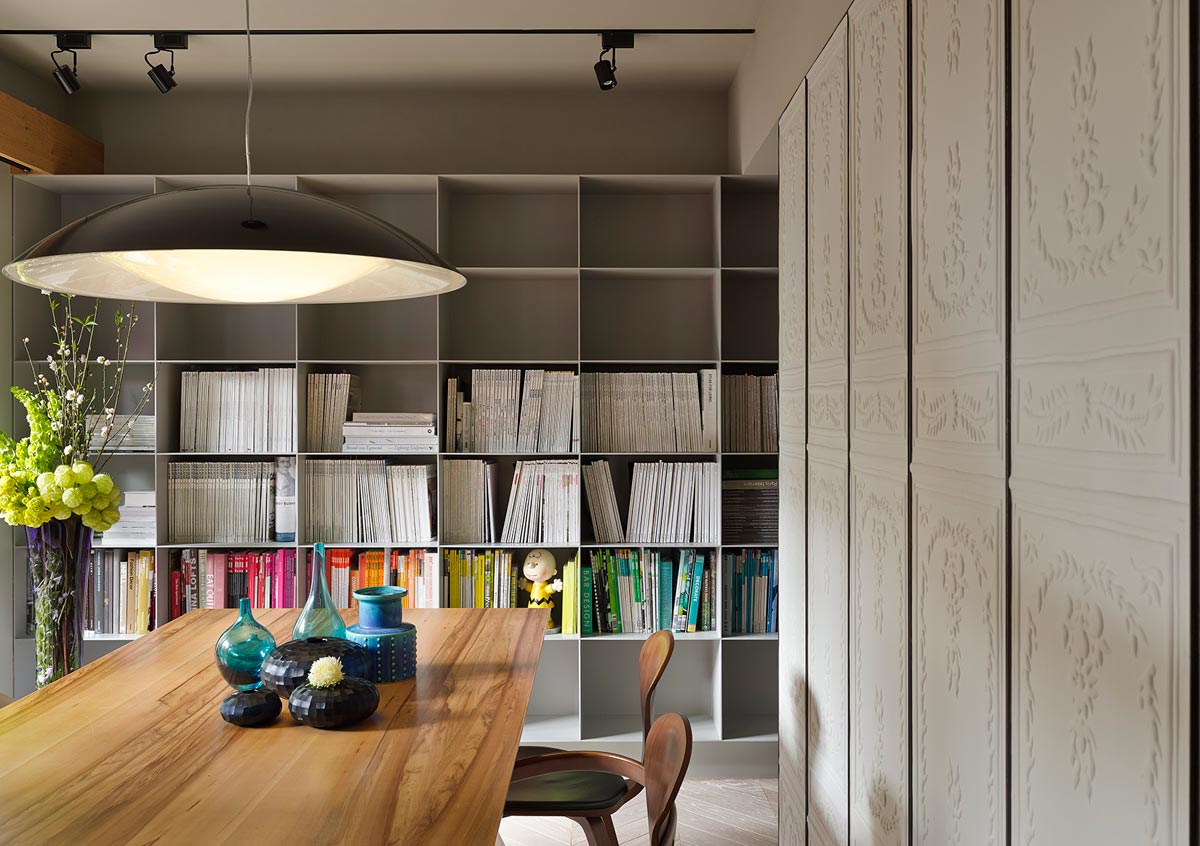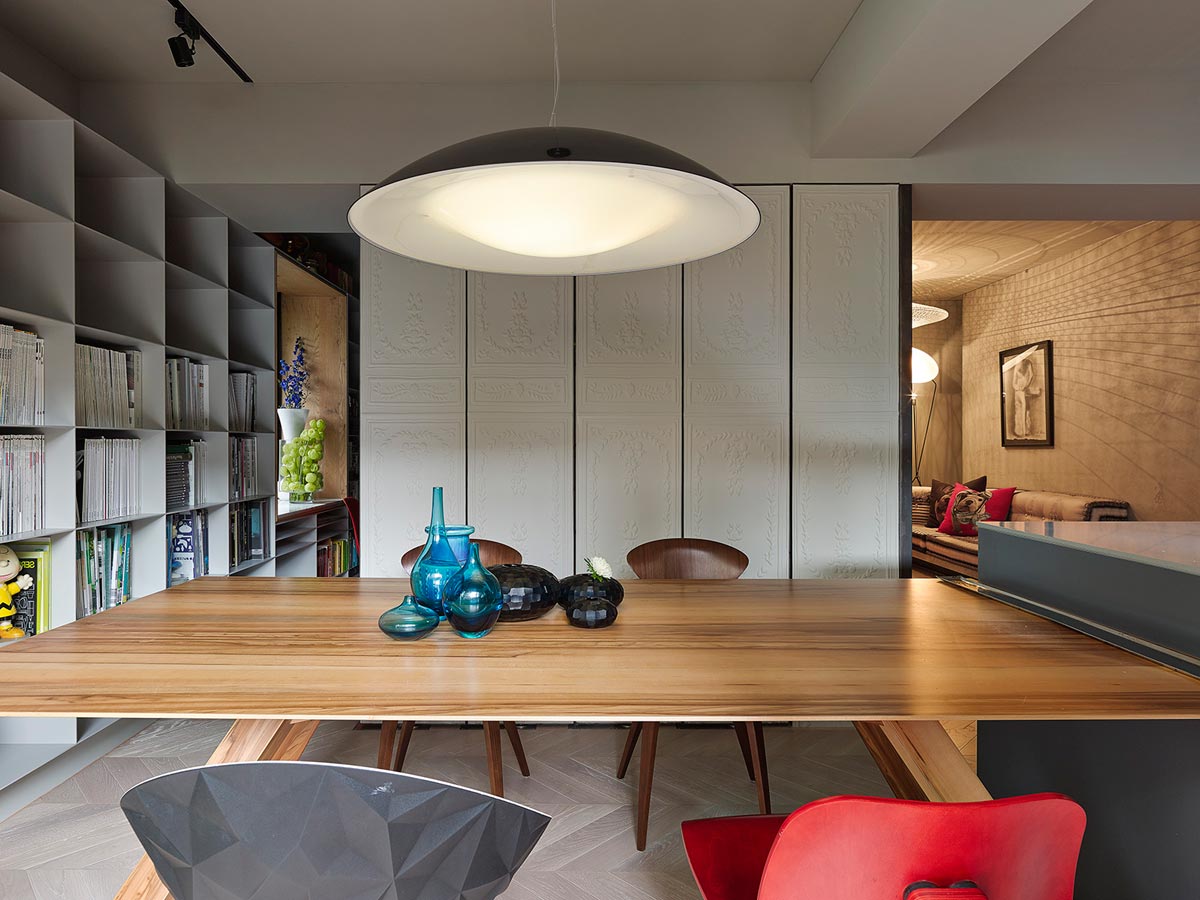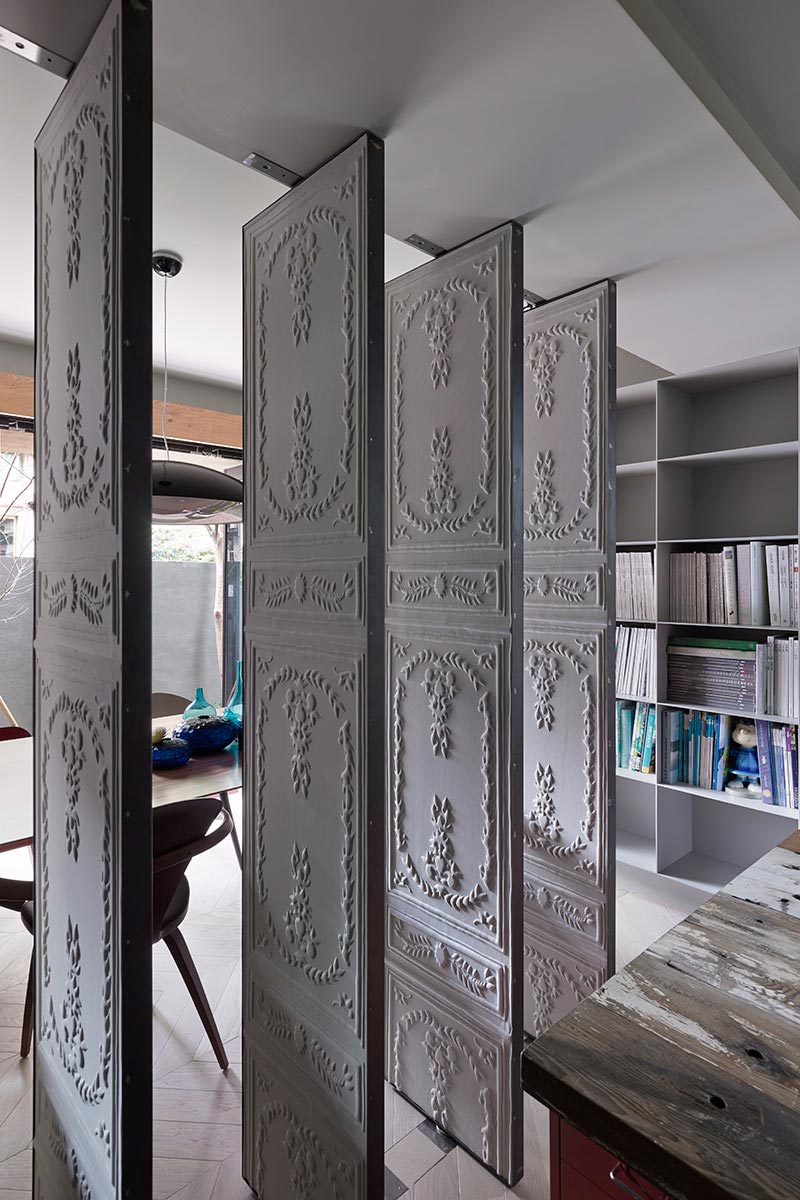 A chunky rustic wood slab rests on crimson file cabinets for four work stations. It's modernized with grommets to accommodate modern technology. Wafer thin silvery grey cabinets extend from the outside wall of glass doors through the office. Raised to wrap the heads of windows and doors the storage they provide is surprisingly light in feel.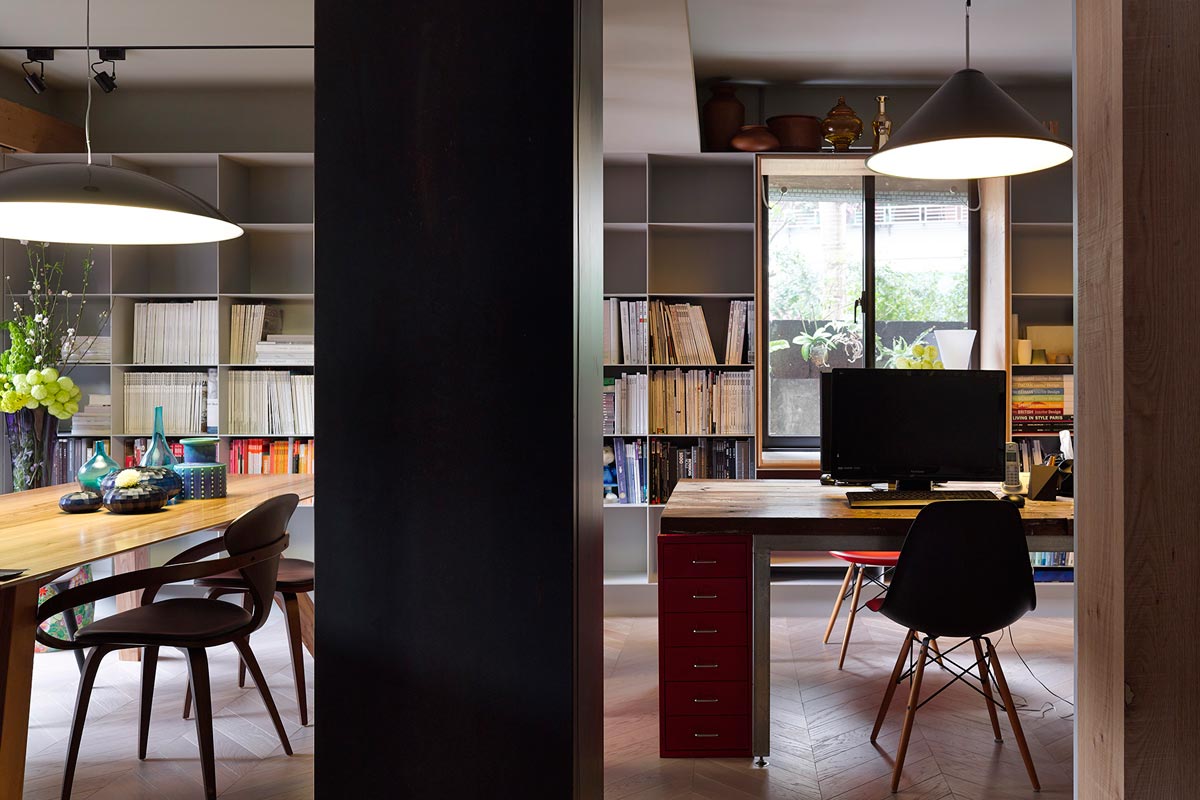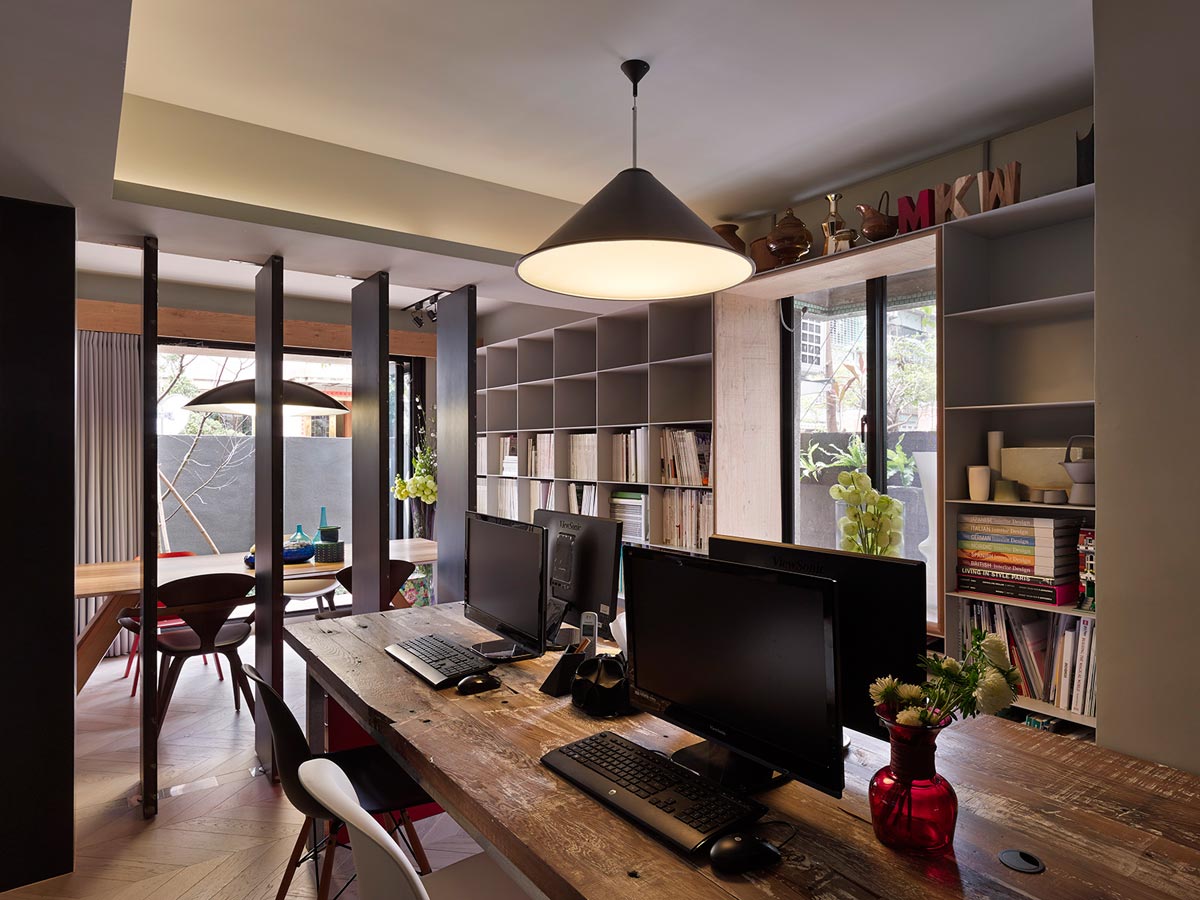 The star of this home and studio is the original herringbone wood floors. Amplified by their soft sheen, day and artificial light are doubled. Original plaster ceiling details are offset by rough wood planks opposite a concrete wall in the lounge. Ornate monochromatic cushions stretch out on a hovering marble slab that spans the length of the room. Blending sleek modern function in cabinets and lighting with the richness and texture of historic and natural elements is a true art.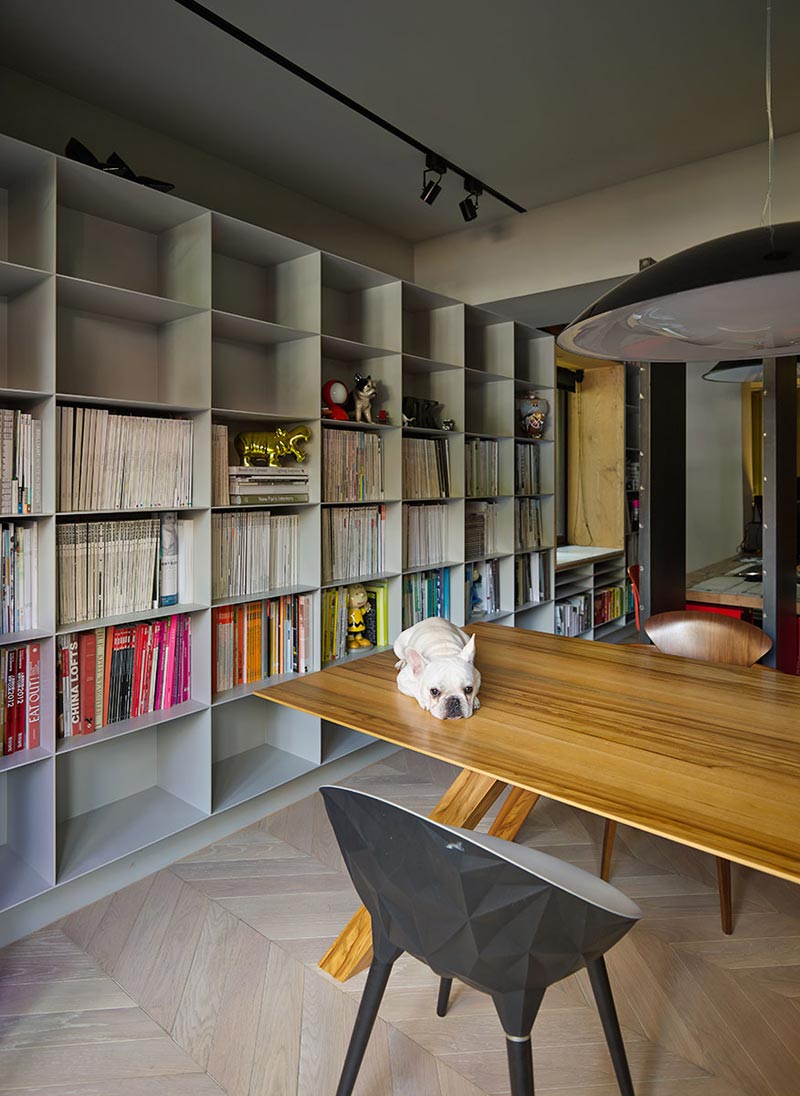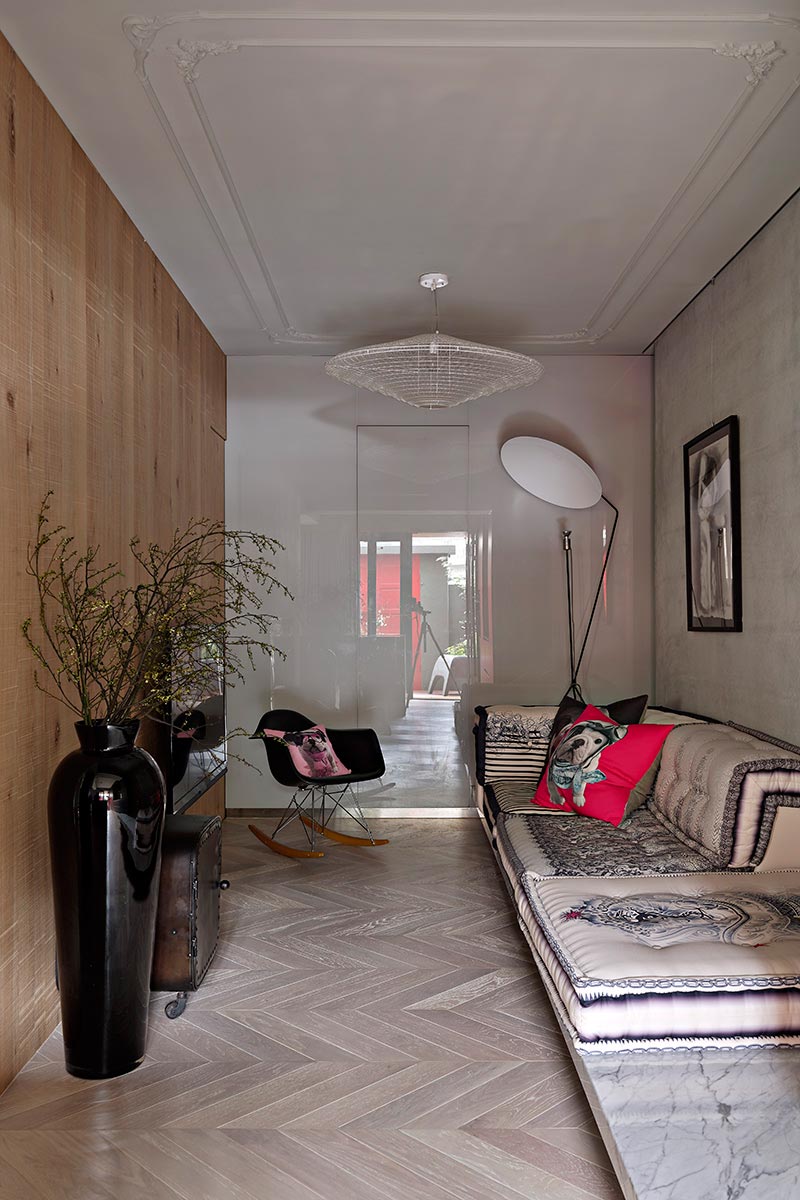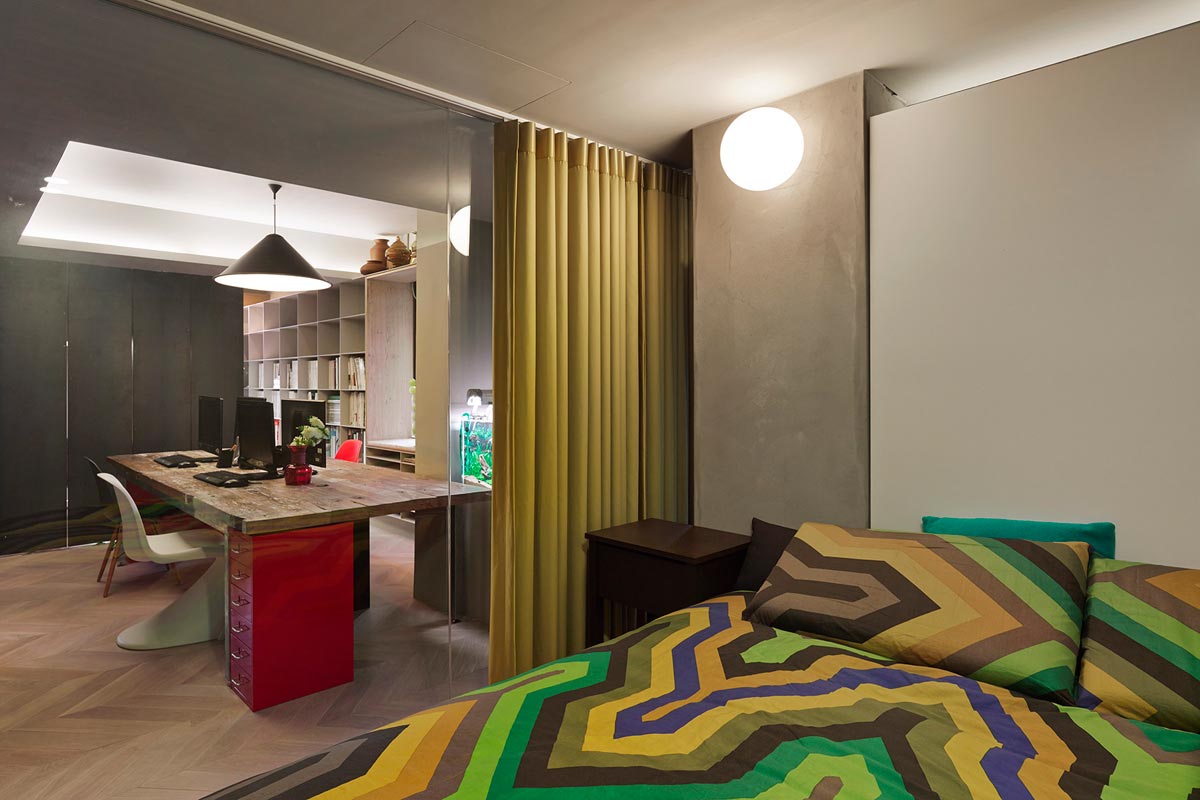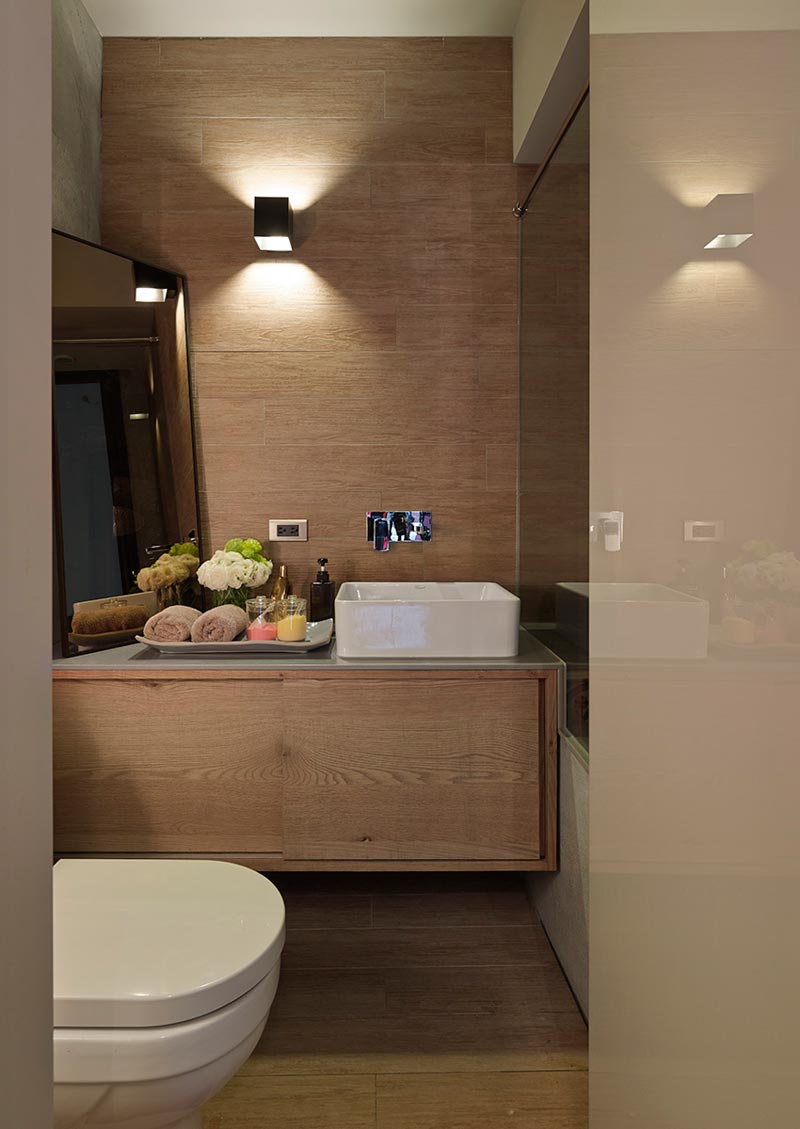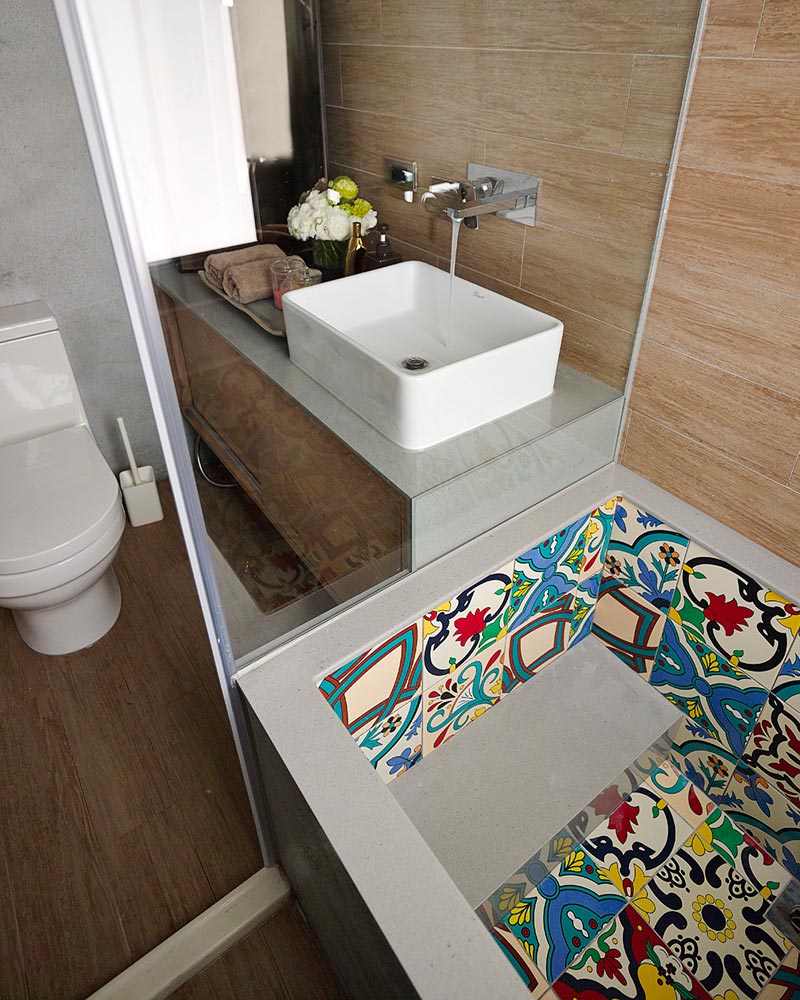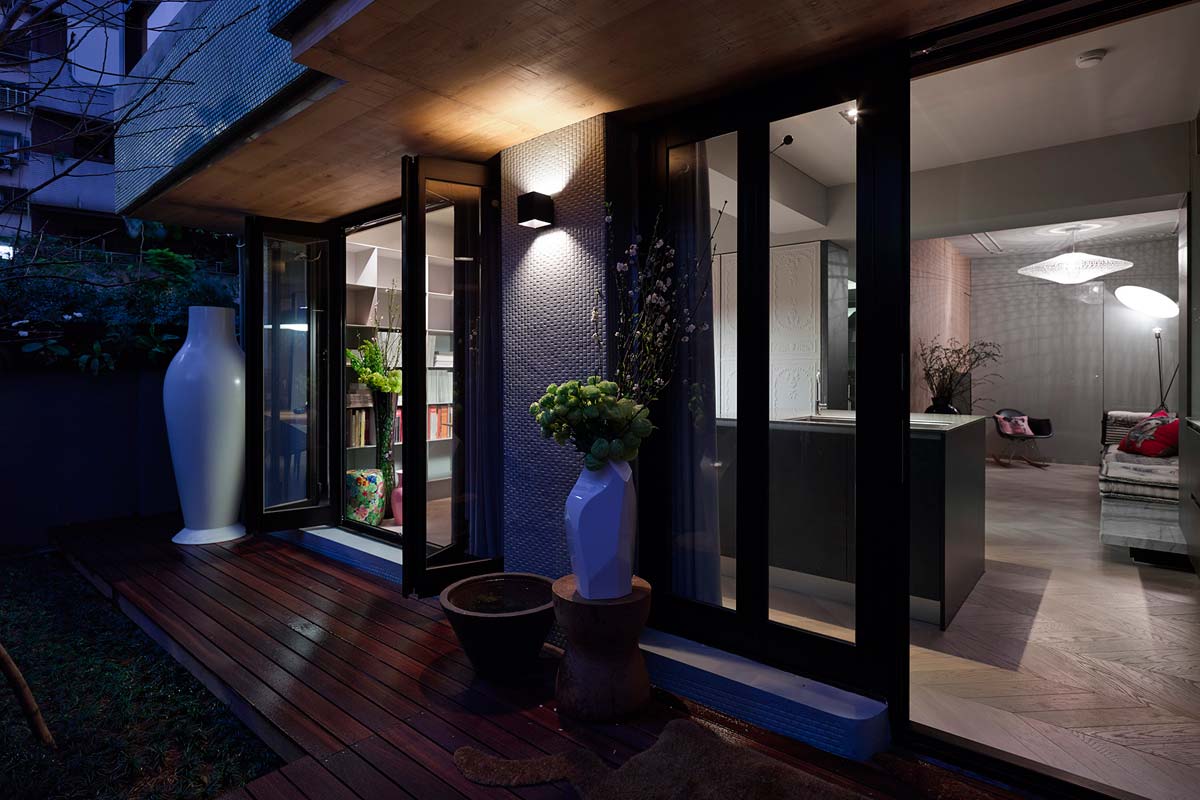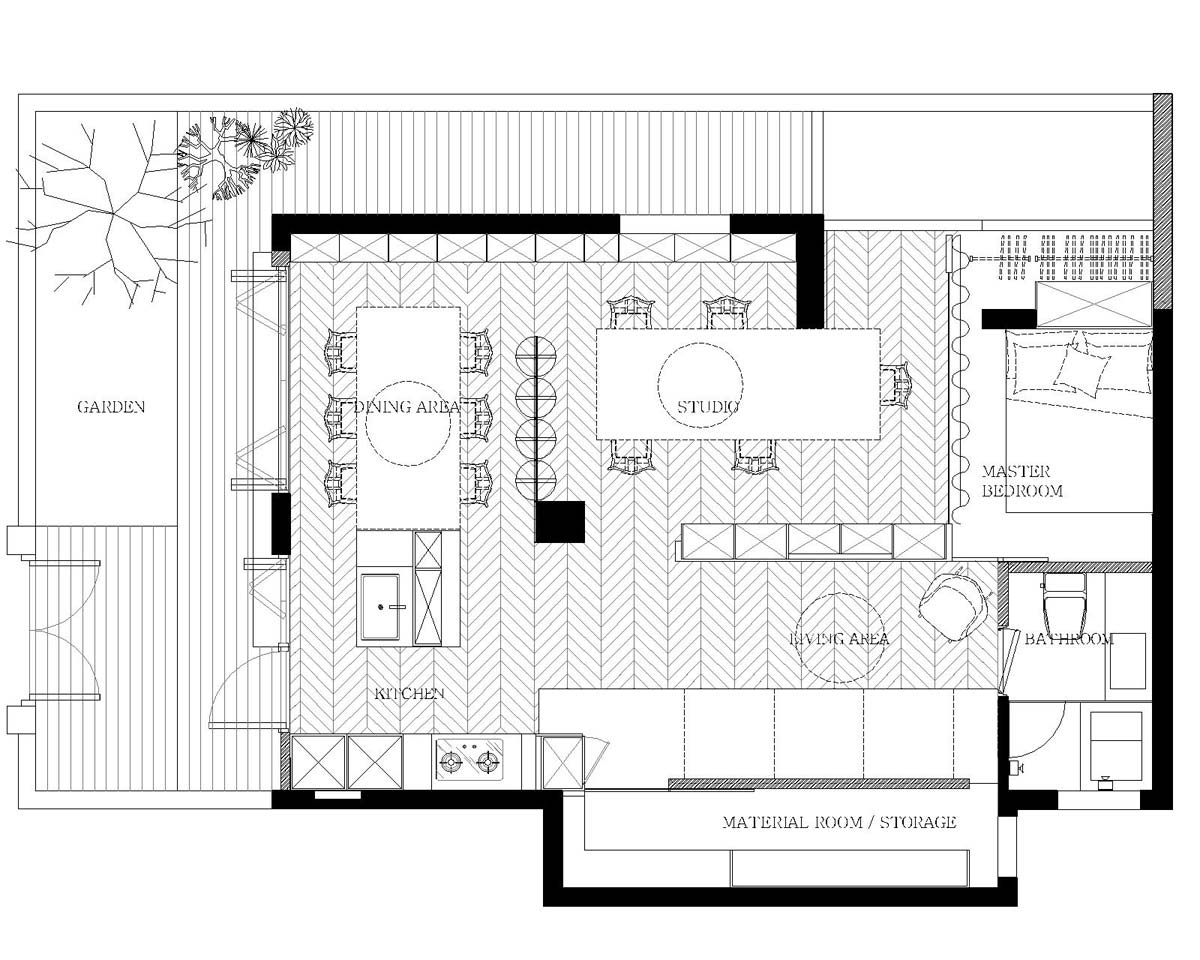 Architects: Ganna Studio
Photography: MWphotonic