From purely modern to traditional style, combining glass, slate, wood and tiles, our favorite top 10 bathroom designs will make you start renovating today.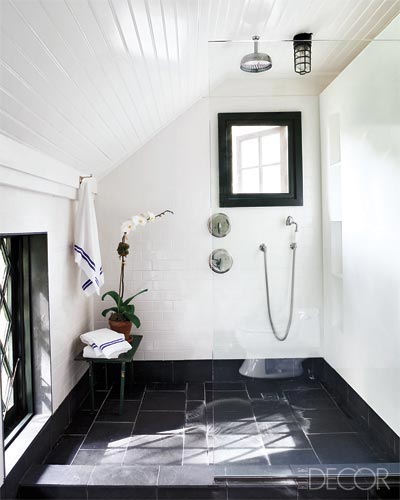 The master bath, of a 110-year-old renovated barn house in Long Island, is light and spacious, sheathed in dark slate floor tiles.
Photography: Roger Davies.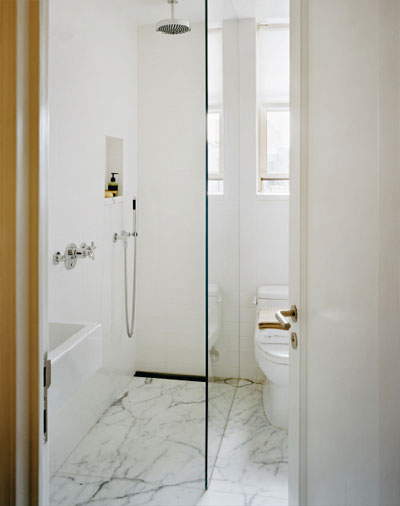 Statuary marble add a touch of style to the white ceramic tile walls of this tiny bathroom; a clear glass partition divides the shower from the rest of the space – Not an inch wasted in this New York City apartment makeover.
Photography: Messana O'rorke.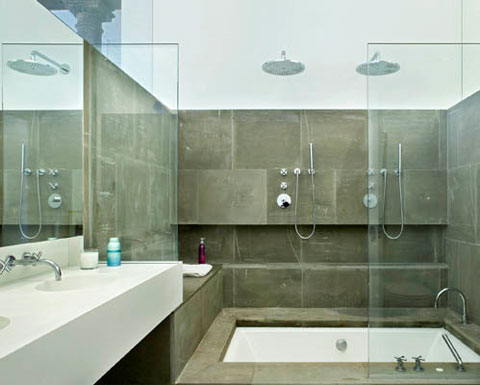 Modern industrial NYC loft space features a master bath with a large convertible tub/shower, where a teak slat floor can be removed to reveal a large soaking bathtub.
Photography: Slade Architecture.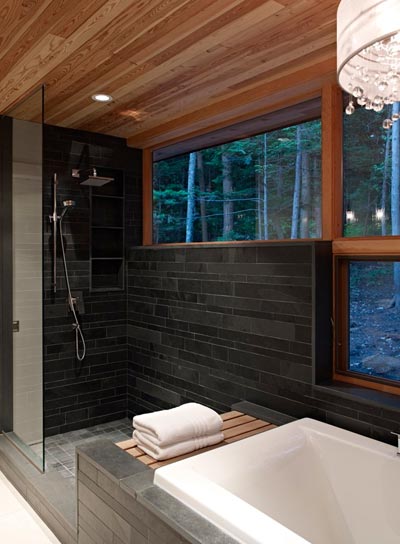 Dark tiled bathroom design, in a family home on Lake Joseph, Ontario, featuring a single spotlight to light the shower space while a crystal chandelier provides the perfect ambiance for a bubble bath.
Photography: Altius Architecture.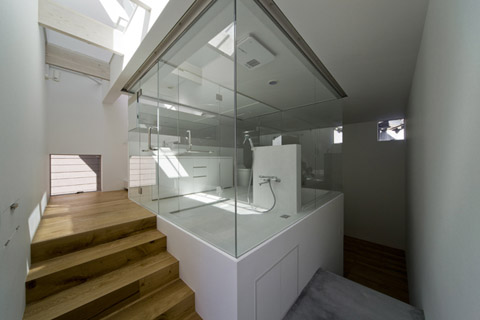 Beneath a skylight the bathroom resides in a central glass box wrapped by a staircase of a small two-story house in Tokyo, Japan.
Photography: Hiroyuki Hirai.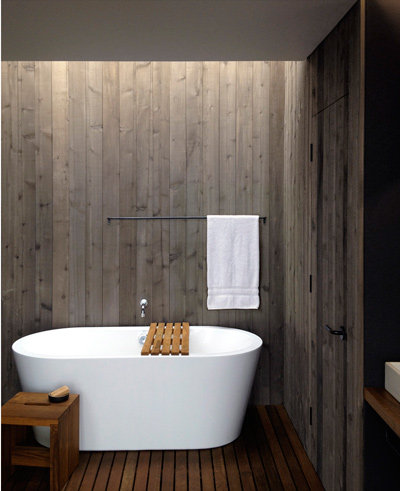 Warm wood tones and clean white fixtures adorn this minimal bathroom of a weekend retreat in Washington. A skylight above the bathtub adds natural light and loads of ambiance.
Photography: MW Works.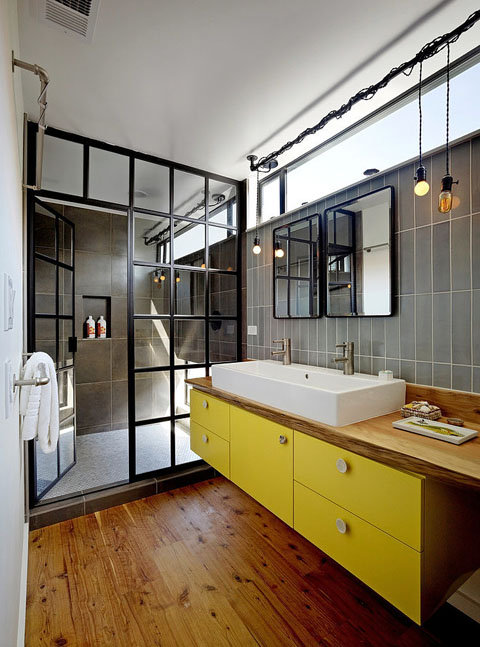 The main bath, of this stunning floating home in San Francisco, California, is awash with glass, black, battle ship grey, wood, and a wake up pop of yellow. Flooded with daylight from perfectly placed windows, you'll still have all the privacy you want.
Photography: Robert Nebolon Architects.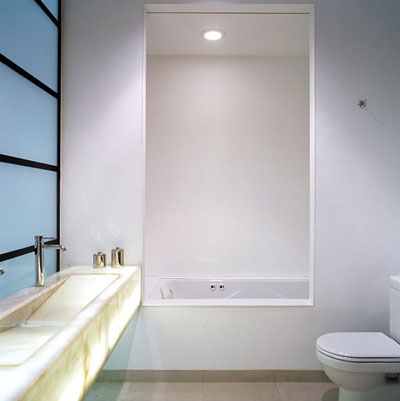 At first glance, the bathroom of this New York loft space seems quite ordinary. However, if you linger you will notice a solid onyx sink, lit from below, and a bath tub area lined in solid Corian, almost like a bath room inside the bathroom.
Photography: Slade Architecture.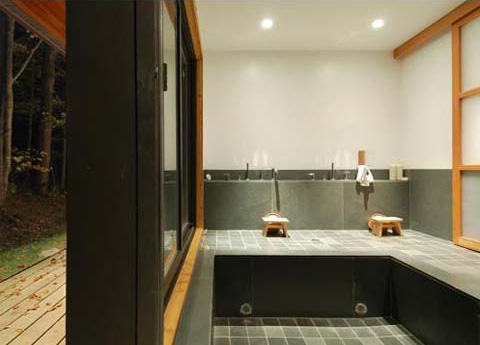 Inspired by Japanese culture, the owners of a modern lake cabin in Ontario, Canada decided on a bath house with a large sunken bath and floor-to-ceiling glazed openings to fully immerse in the tranquil beauty of its natural surroundings.
Photography: Altius Architecture.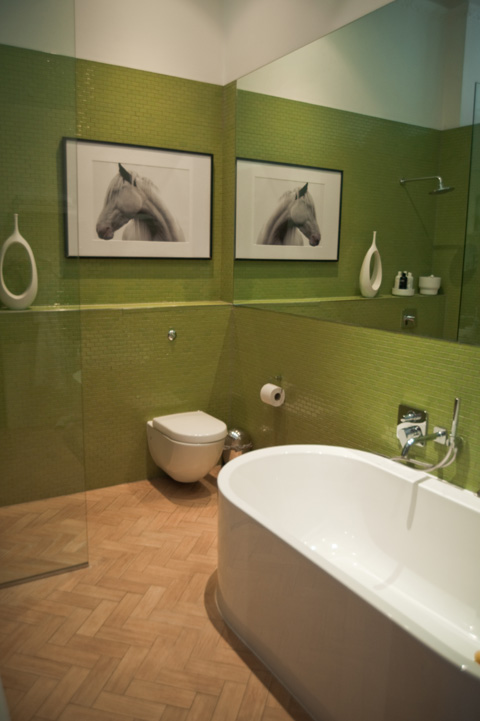 Incorporating art into your bath room is a wonderful idea. Just look at this London family home green-tiled bathroom with a beautiful black & white photograph of a horse admiring his reflection in the frameless mirror.
Photography: ama.