I dream of renovating a top floor apartment tucked under dramatically sloped metal-sheathed roofs. On the southwest coast of Sweden, this small – less than 100 sq.m. – attic home is brilliant with inspiration. When they made the purchase, the owners were impressed with the potential of the sixth floor space though not its current execution. Of course, there is nothing like removing all of the interior walls to achieve a true sense of design freedom. Additional roof framing picks up where the former walls left off.
The architecture dictates the drama in the open plan living, dining, kitchen areas. From the diminutive front entrance, you are drawn to the two-story space. Dormer windows add light, volume, depth, and a perfectly executed window seat for reading and storage. Windows were added over the limestone-topped kitchen cabinets. Center stage, the kitchen island enjoys the volume of the 4.5 m. high ceiling. The cooking and prep island is topped only by a stained wood beam and three cable suspended Edison bulbs. A terrace increases the square footage of long summer days.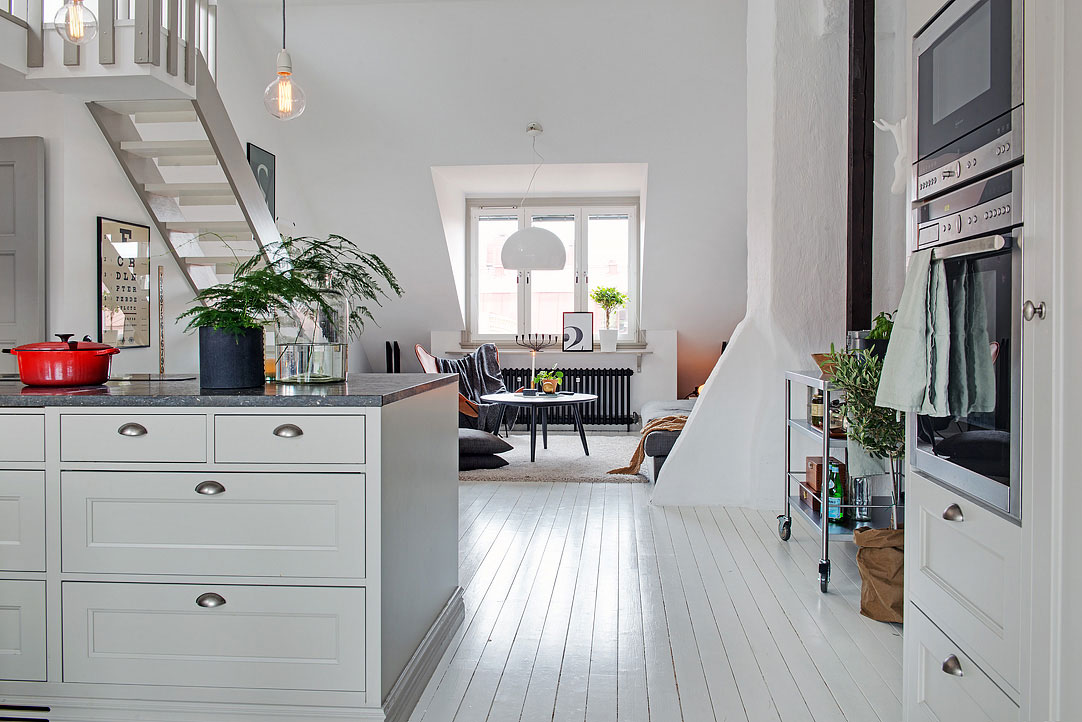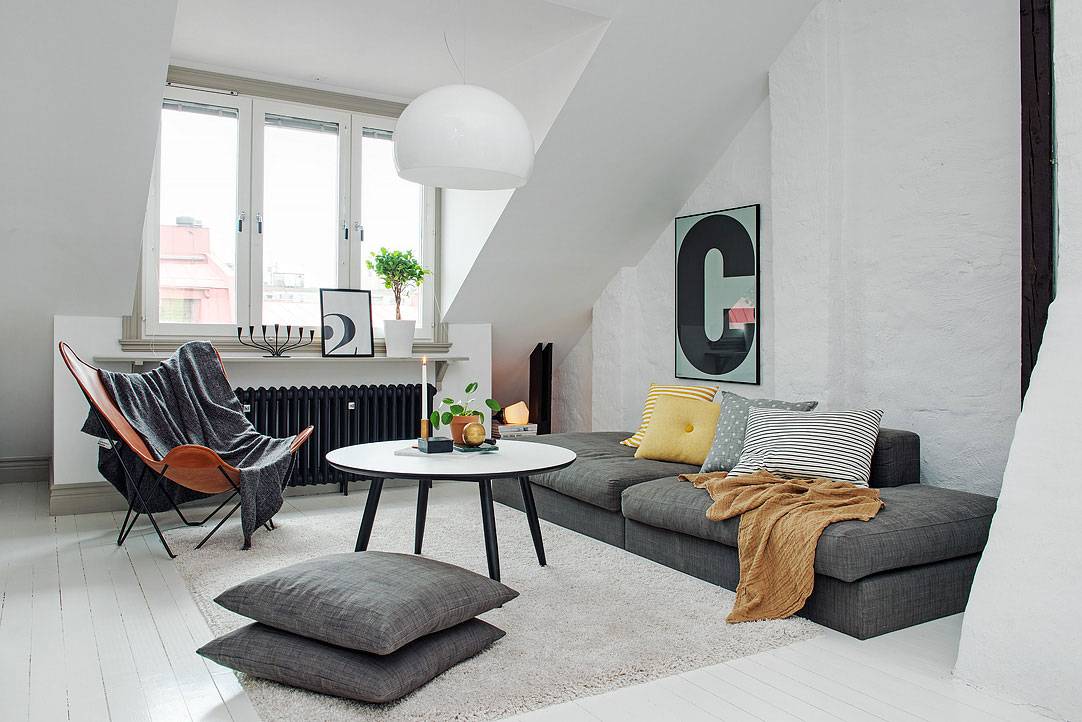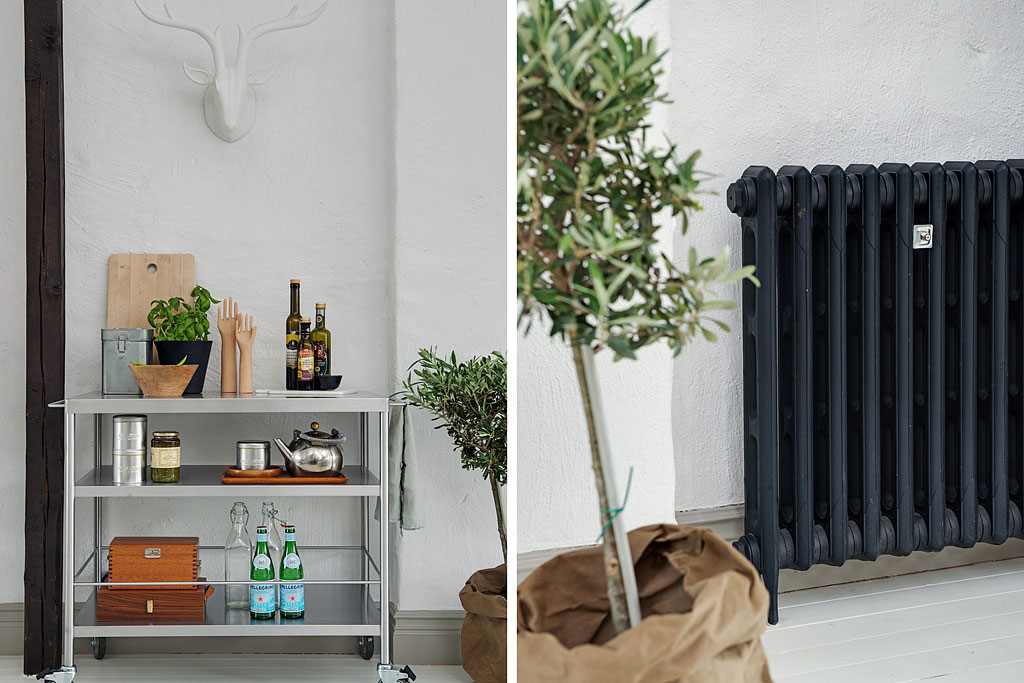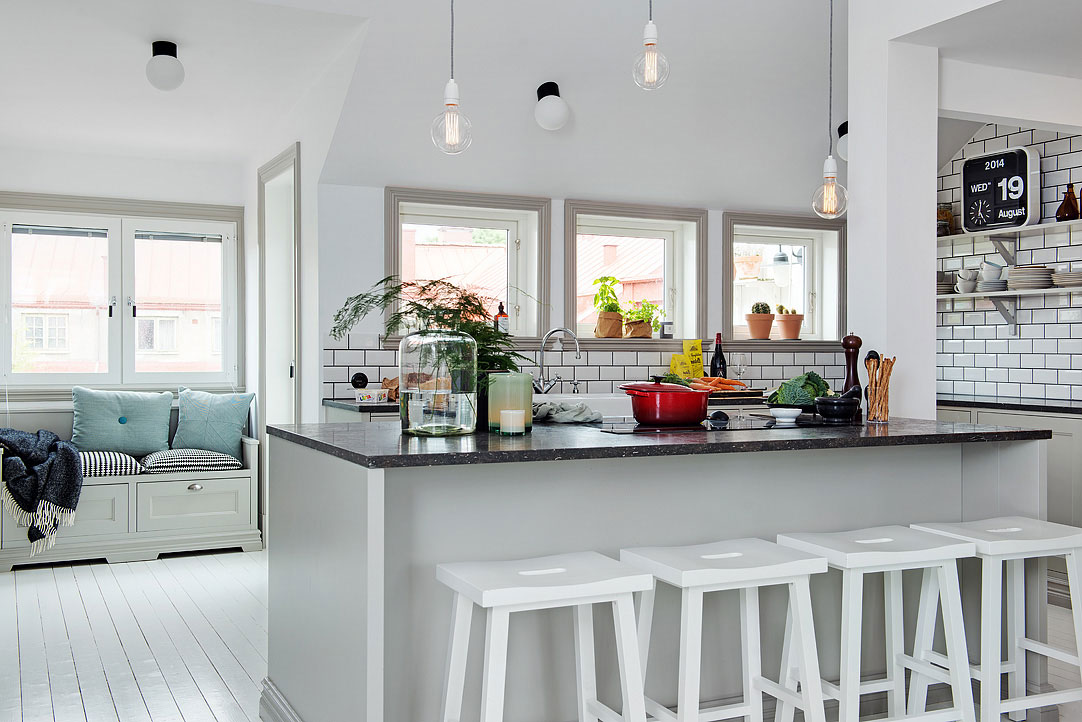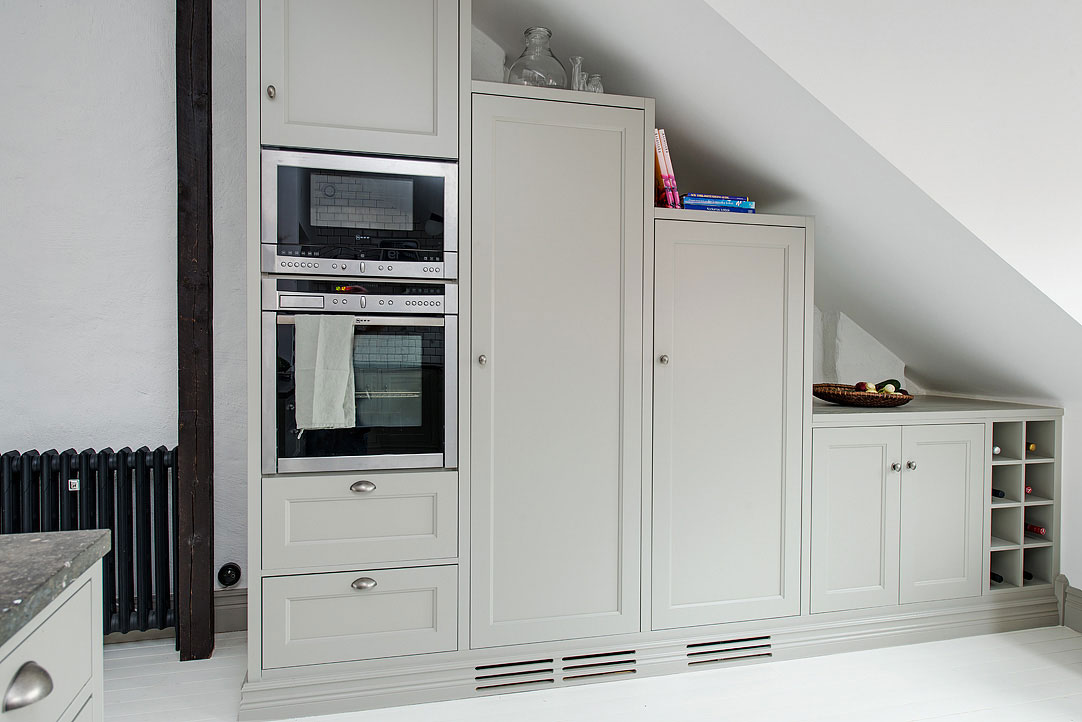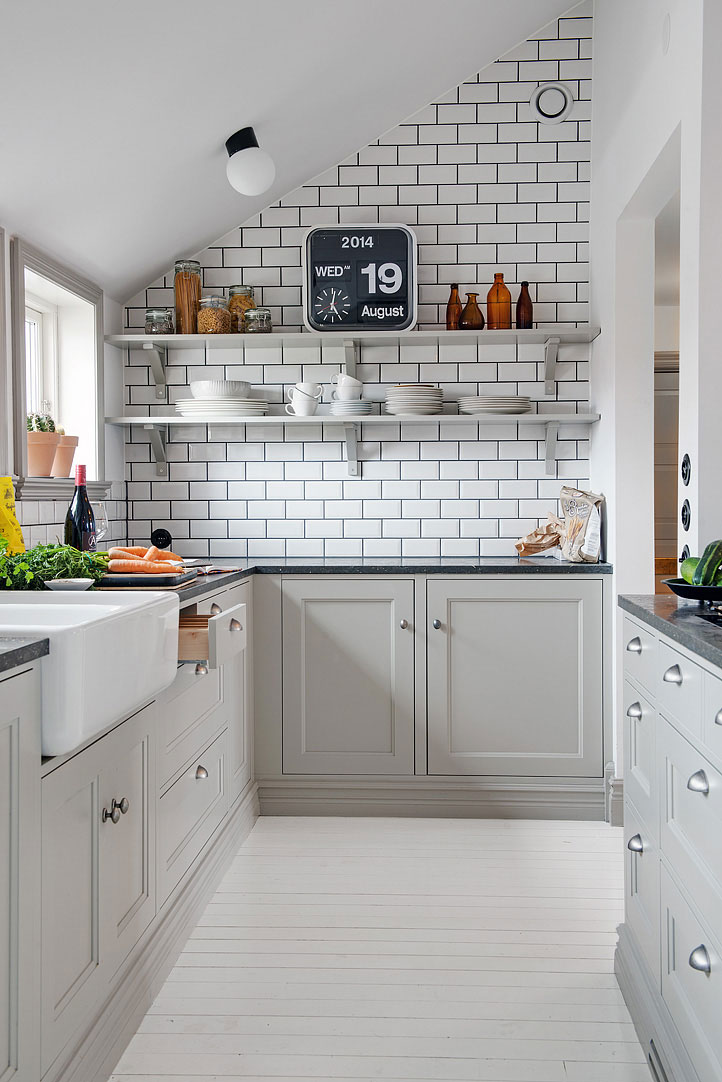 The now modern home's loft fits within the shape of that universal symbol of home. Lit by a large south facing sky light and filled with low and open book cases on one side, it's a delightful cozy and bright study. With a palette of warm dove grey trim-it-like-you mean-it and washed sand whites, the apartment glows with hospitality. Custom cabinets maximize utility and the subtle flourishes at their base add elegance. Rough plaster and white tile walls, paired with Moroccan tile floors (I'm smitten) make a quirky jewel box bath.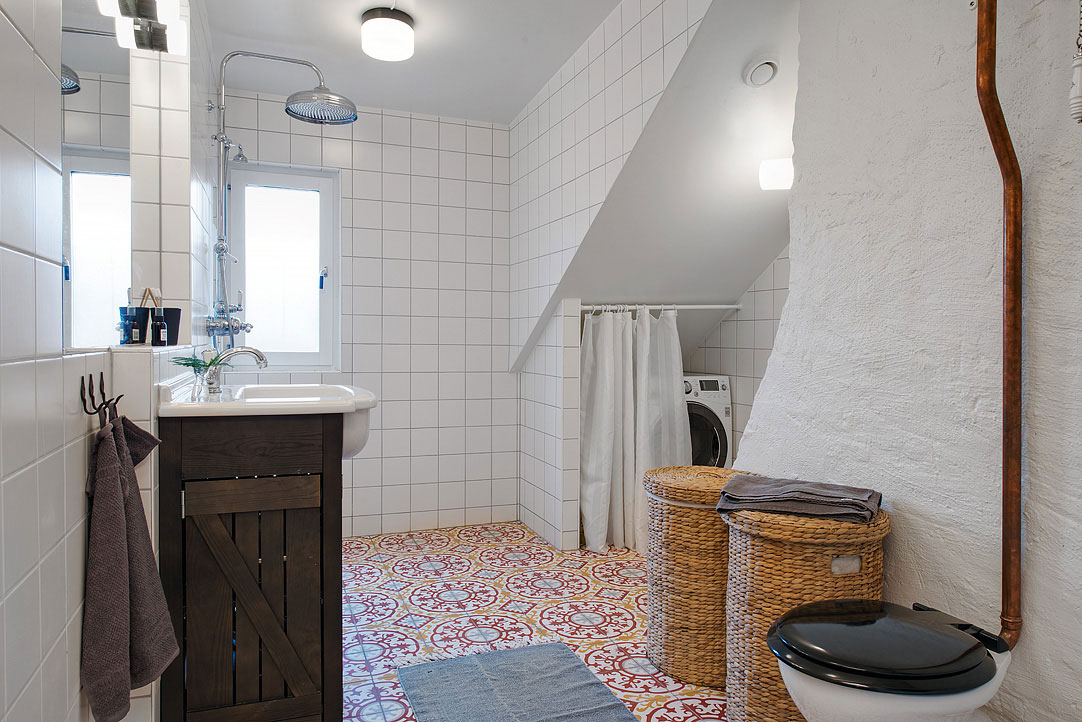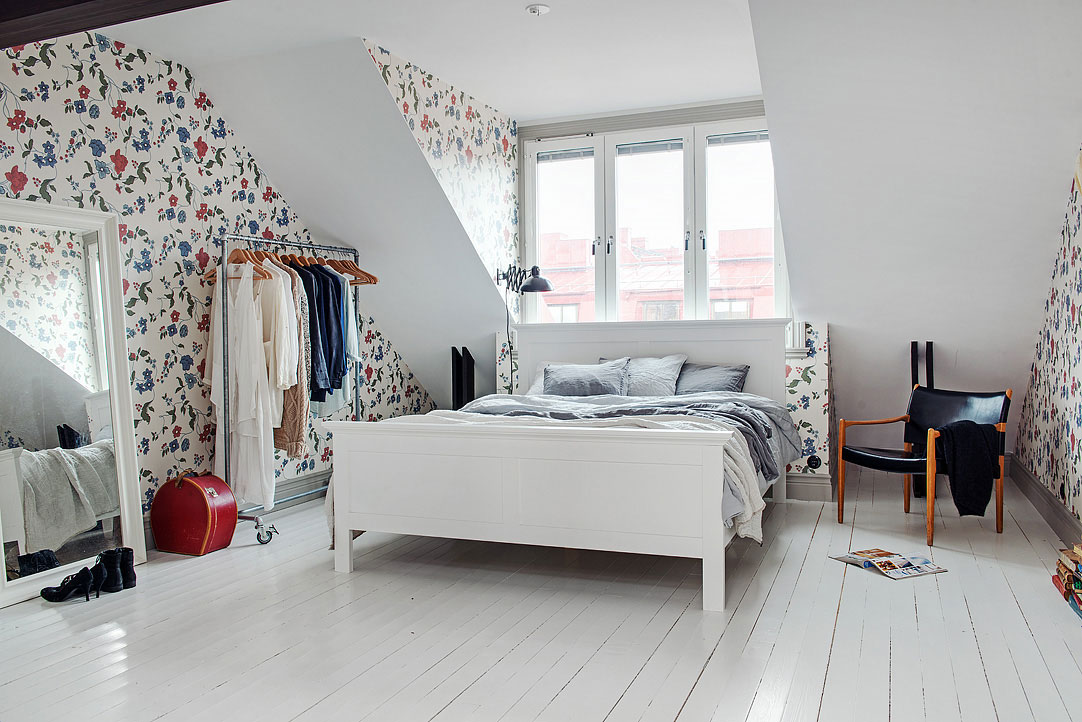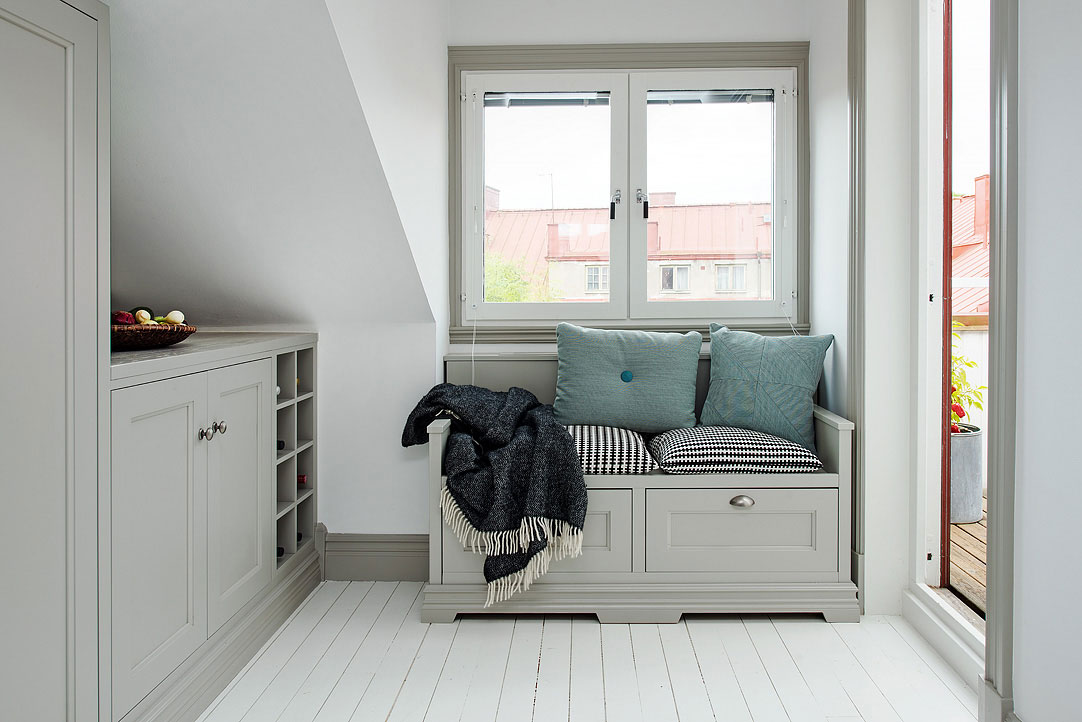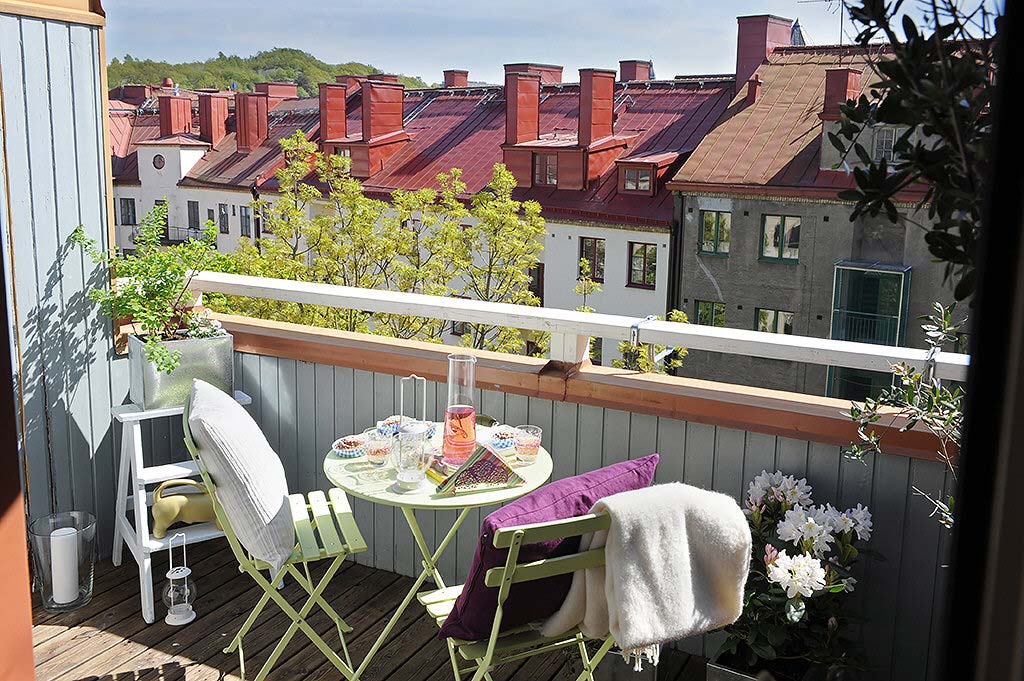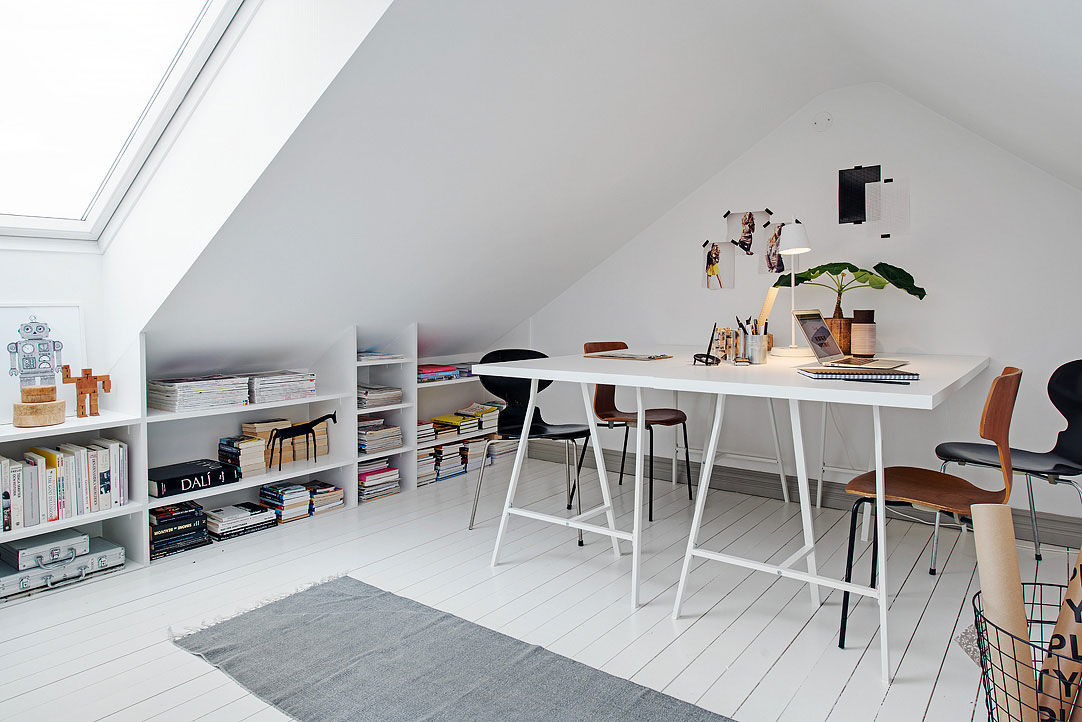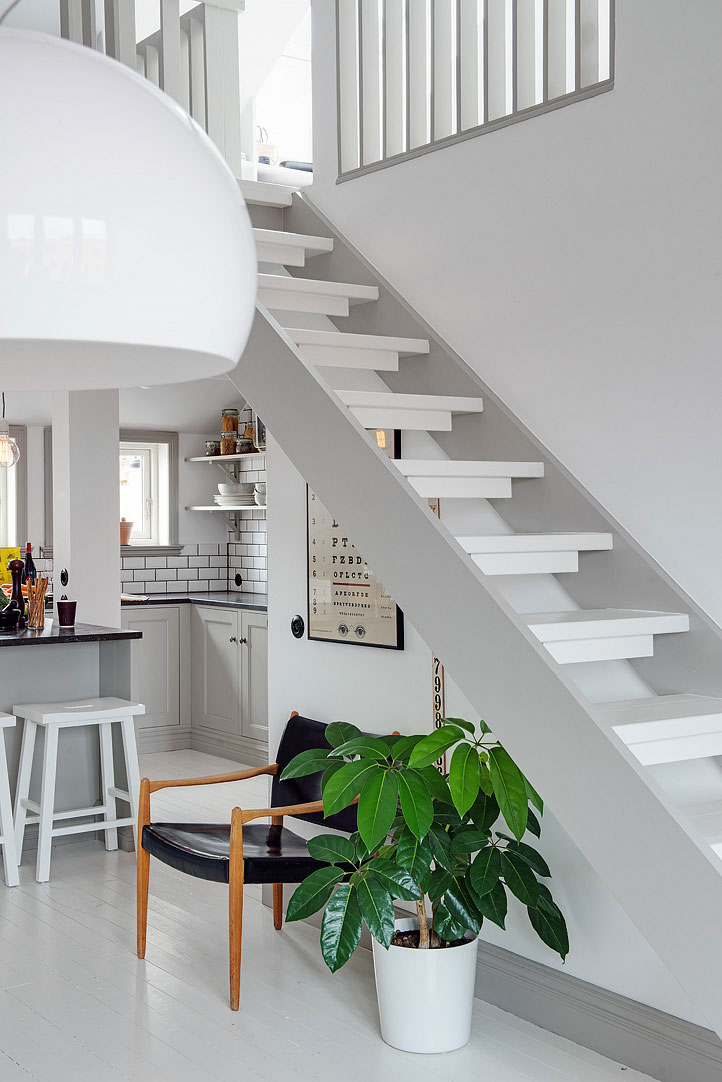 Photography courtesy of Alvhem Brokerage and Interior