This Brooklyn, NY, that's right, New York, apartment is a delightful calming surprise. In a four-story condominium building, it's a respite from the non-stop city, train, highway, and metal scrap yard outside. With just one bedroom, one bath, living room, and kitchen, the 1,065 square foot home feels spacious.
Architect Yuuki Kitada designed the modern apartment with distinct separation between the public and private spaces. Best of all, that separation is a meditation corridor. Topped with a pyramidal ceiling and just a single LED (light emitting diode), the meditation tunnel creates a spiritual journey to the sleeping space. That individual light subtly emphasizes the architecture.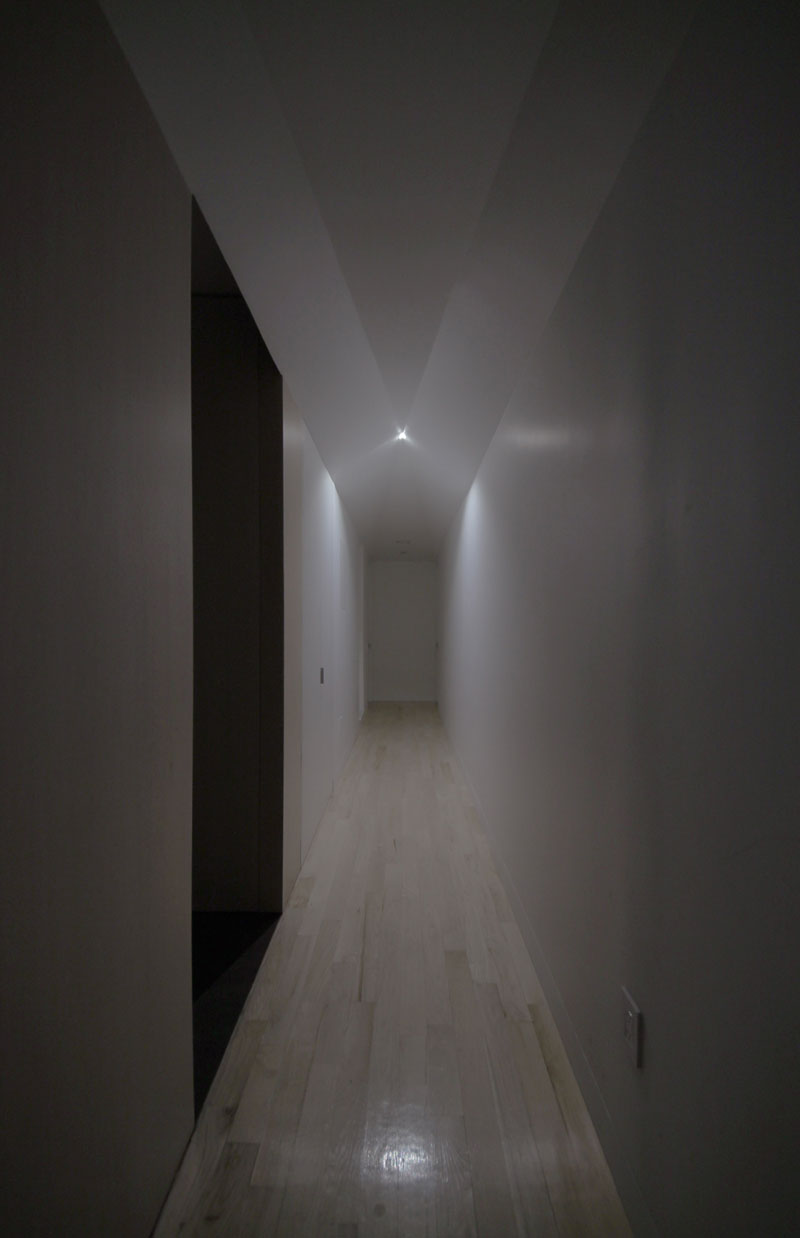 A tiny opening in the closet that divides the living area is reminiscent of Japanese temples. It is believed that good fortune and health are gained by passing through a small tunnel. The entire home is introverted and the dining and living areas achieve depth from the closet volume and a rectilinear opening to the kitchen.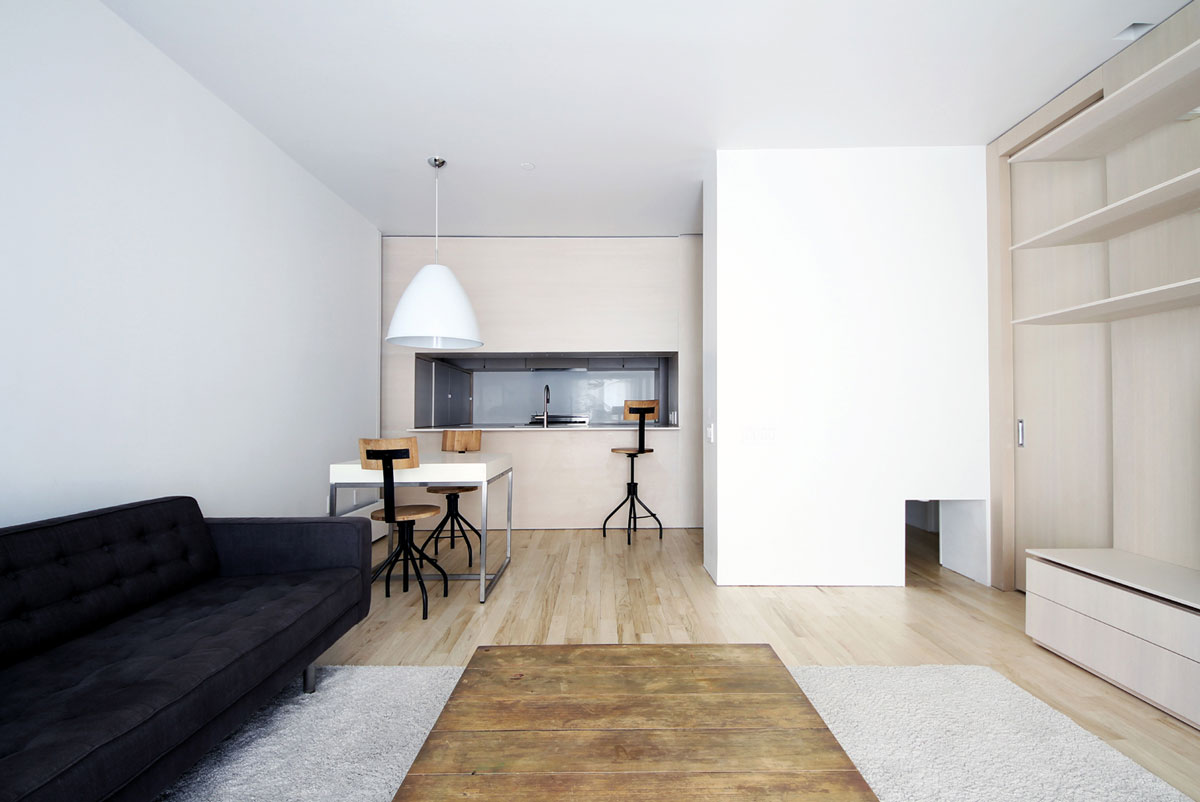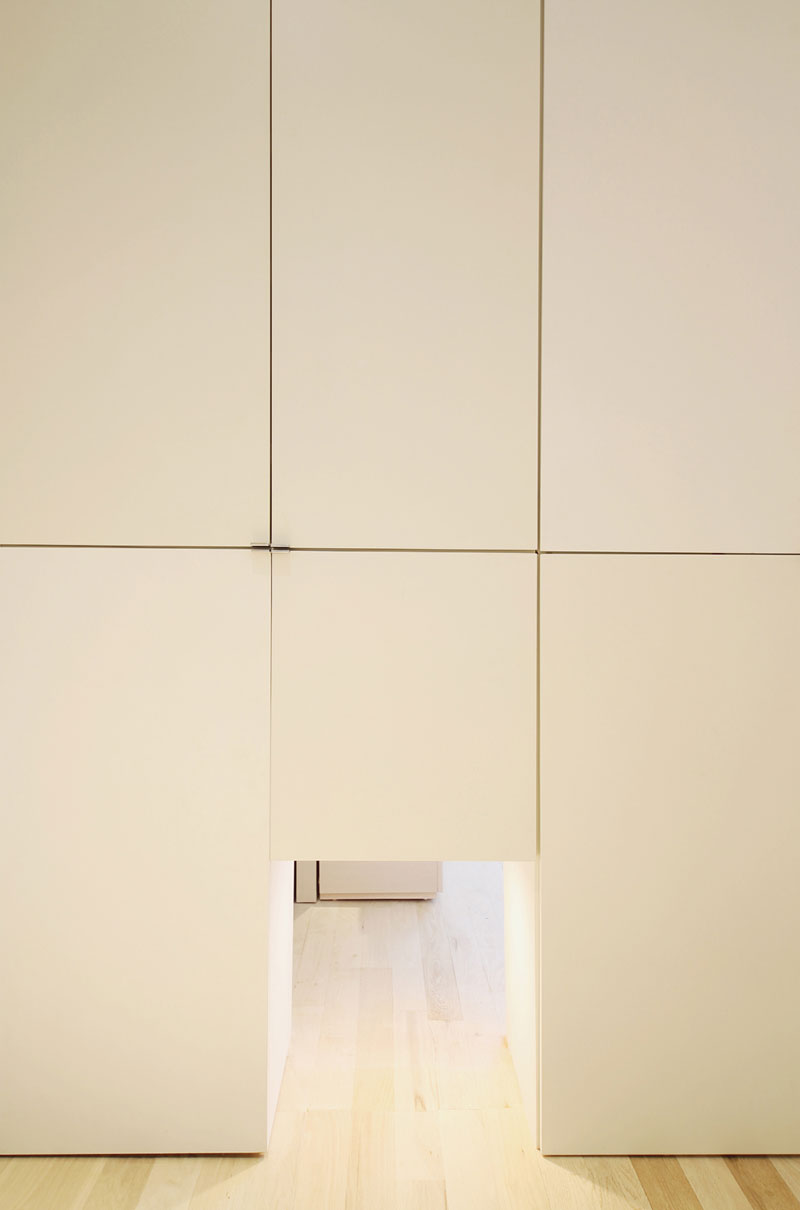 Here the bleached oak plank floors give way to book matched charcoal grey stone slabs. Horizontally grained and white-washed wooden wall and base cabinets line the galley kitchen. Held back from the ceiling, the wall cabinets appear to float since the recess is evenly lit, mimicking sun light.
Minimal furnishings and materials that are beautifully functional maintain that spiritual feel throughout. Notice how all edges are crisp and ever so slightly tapered…truly soothing.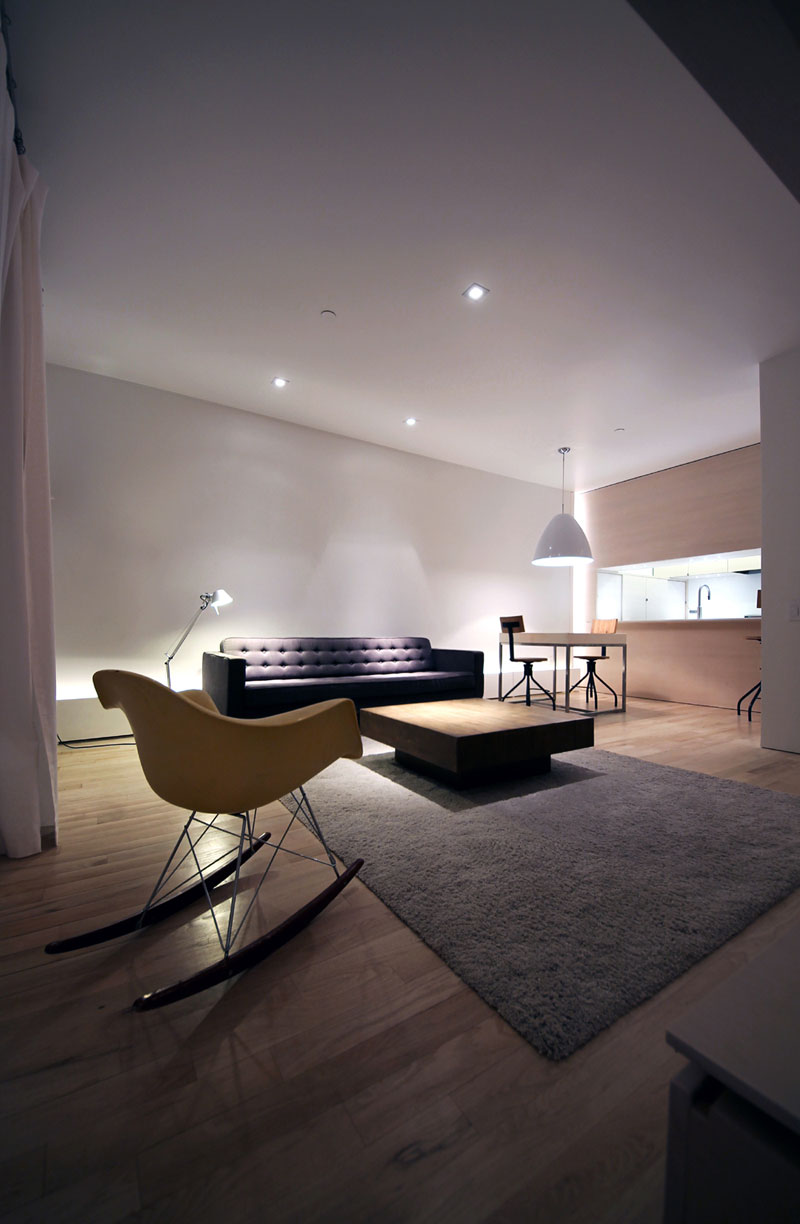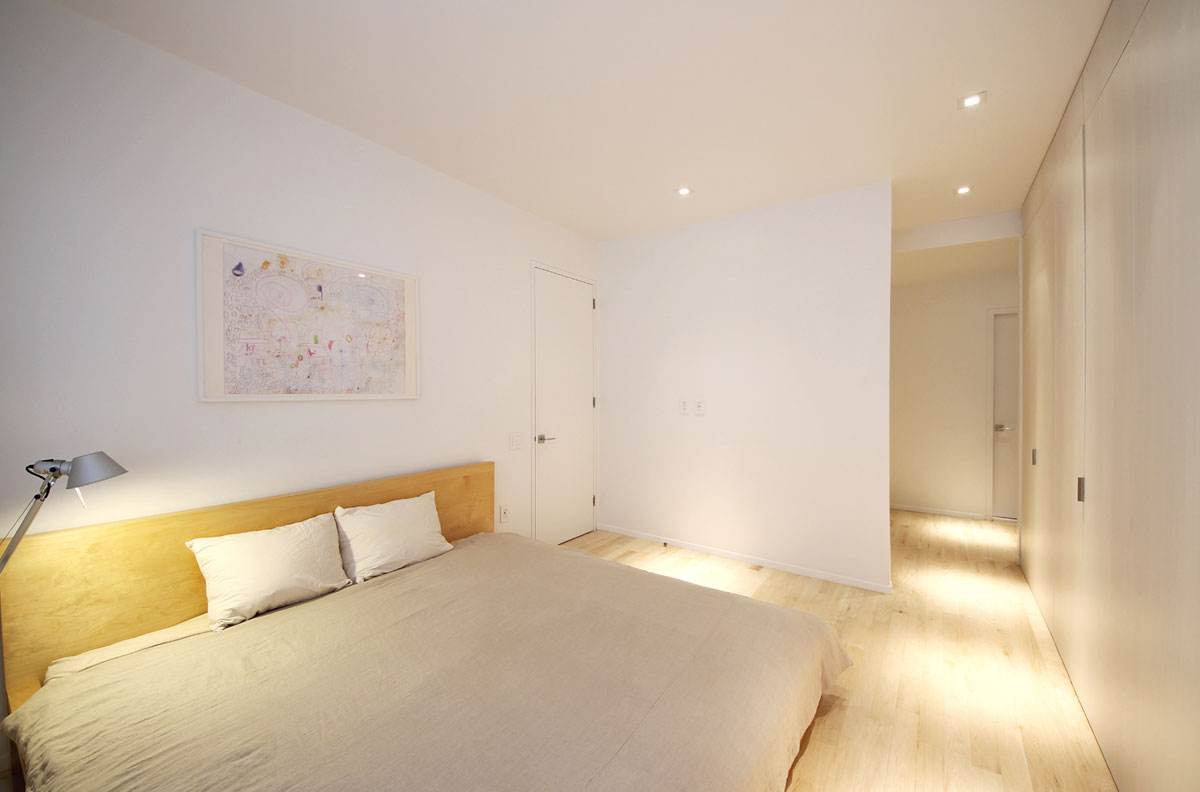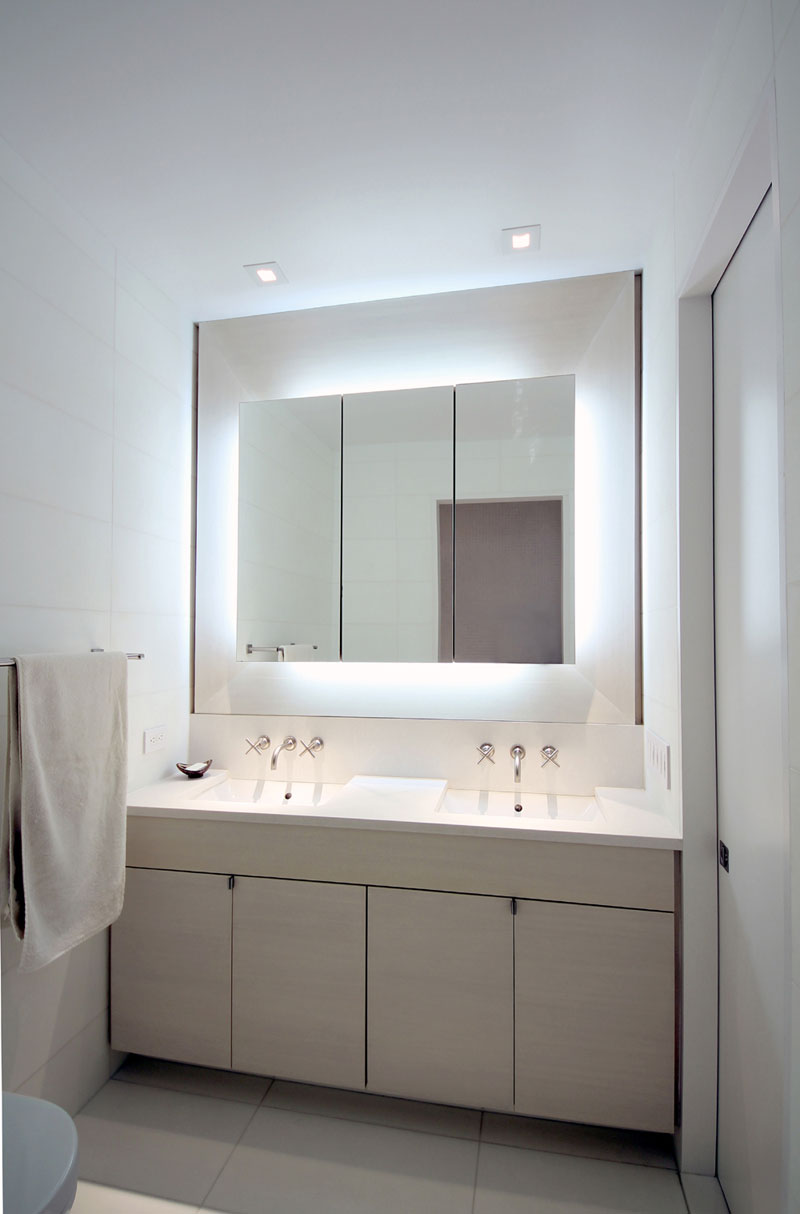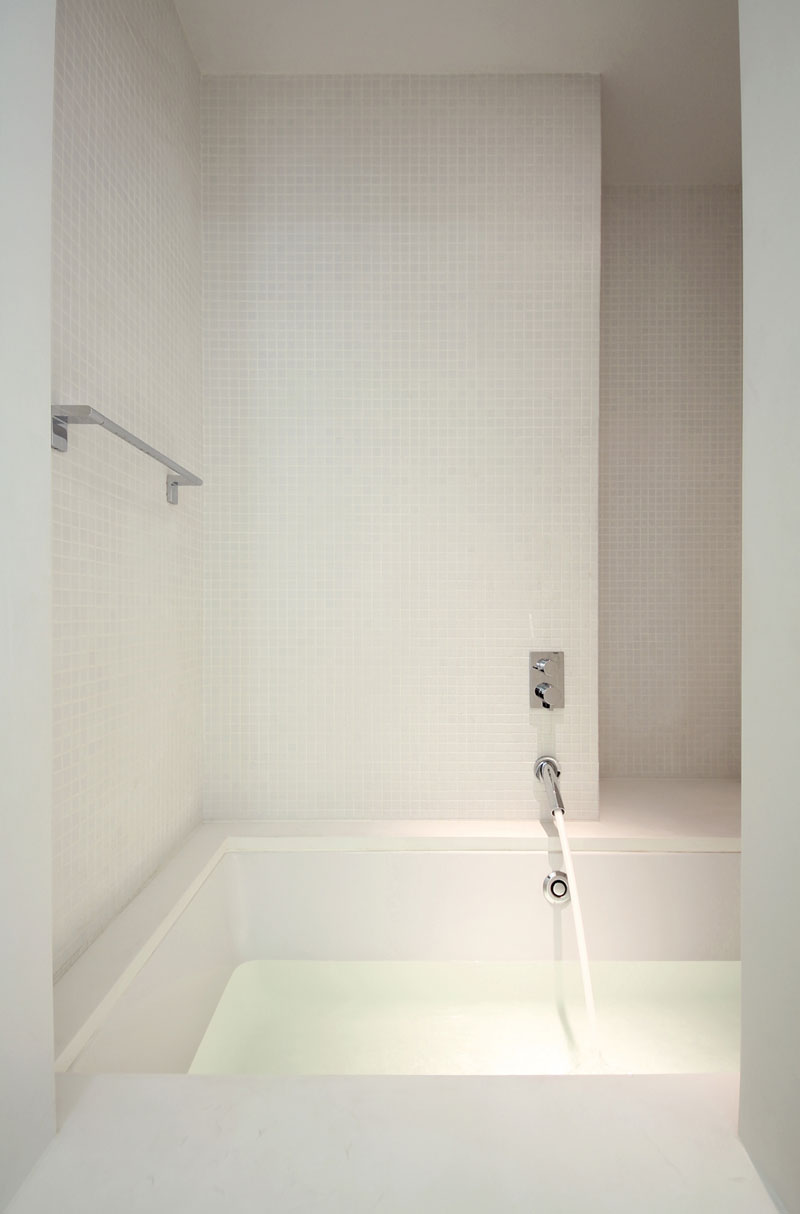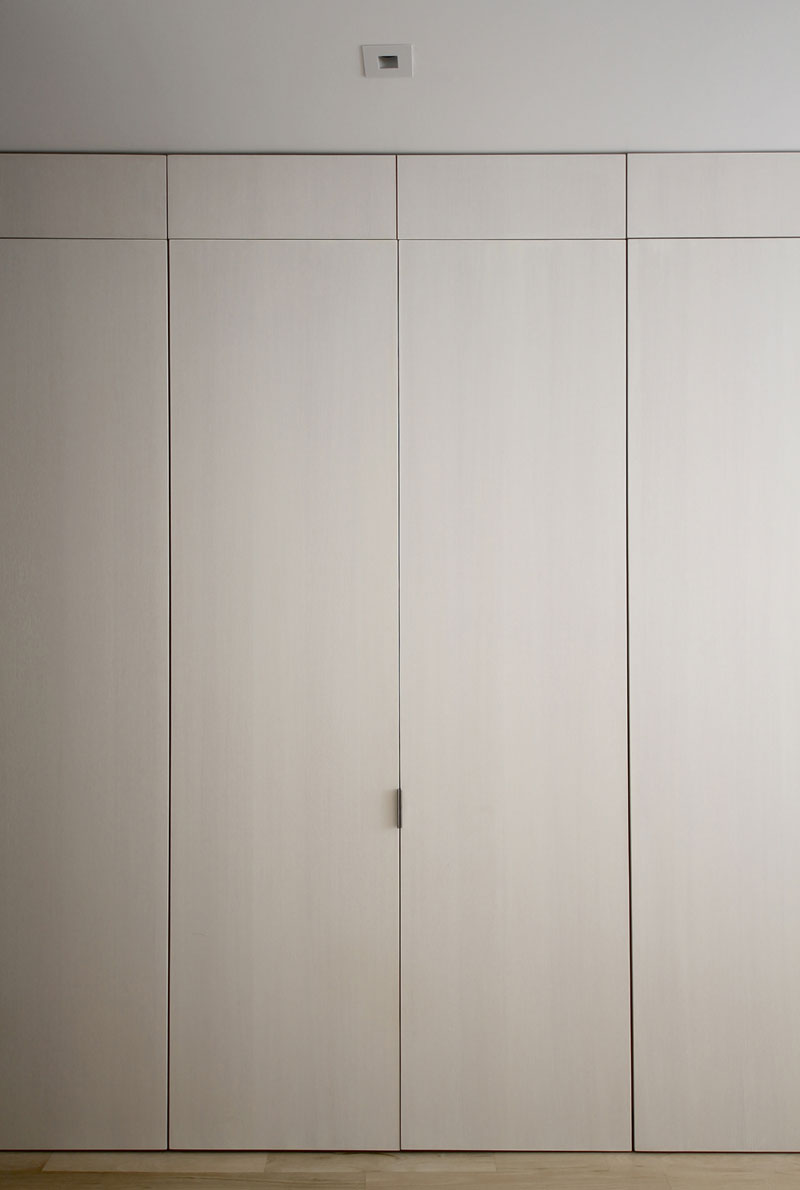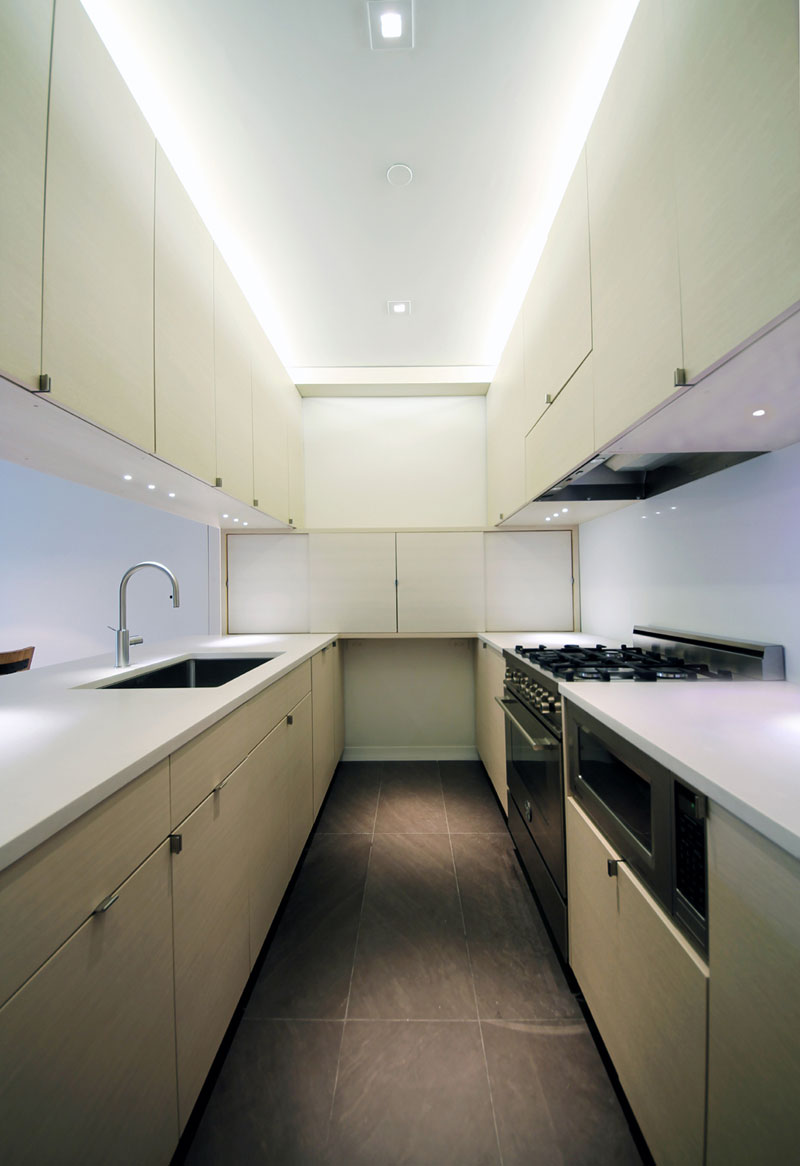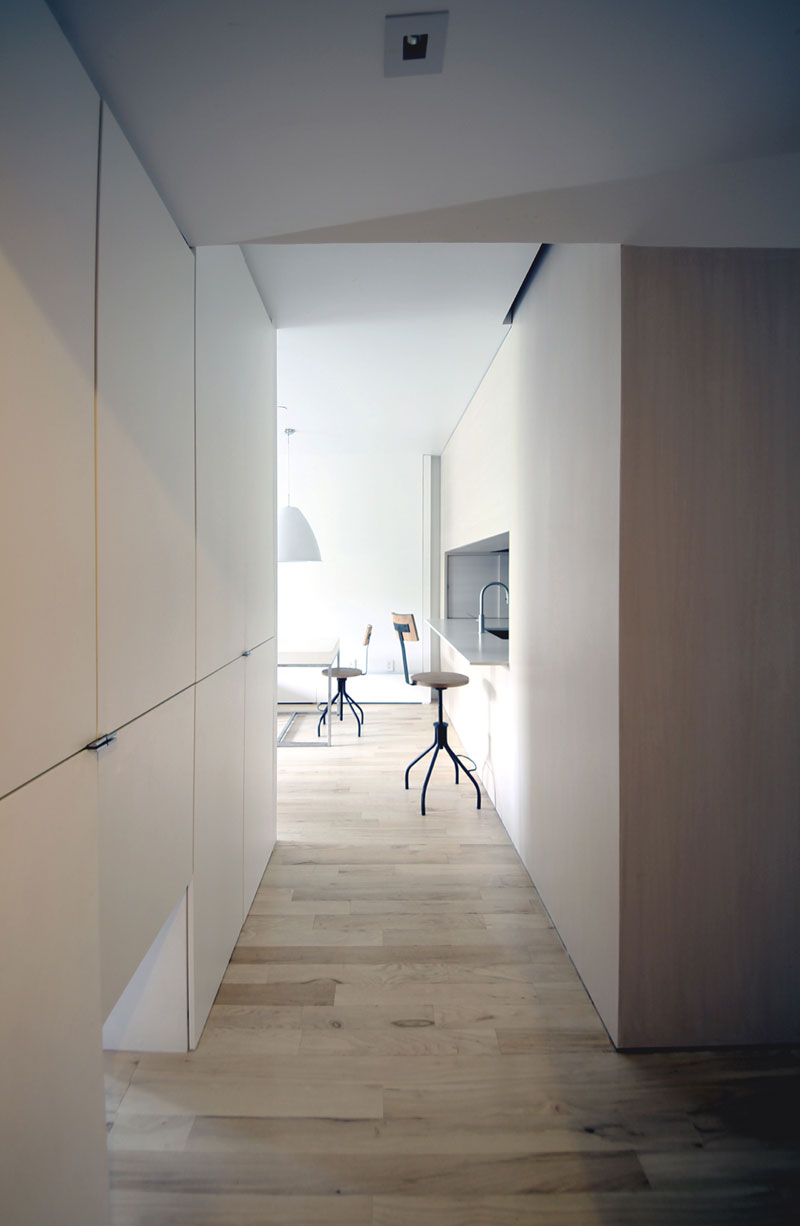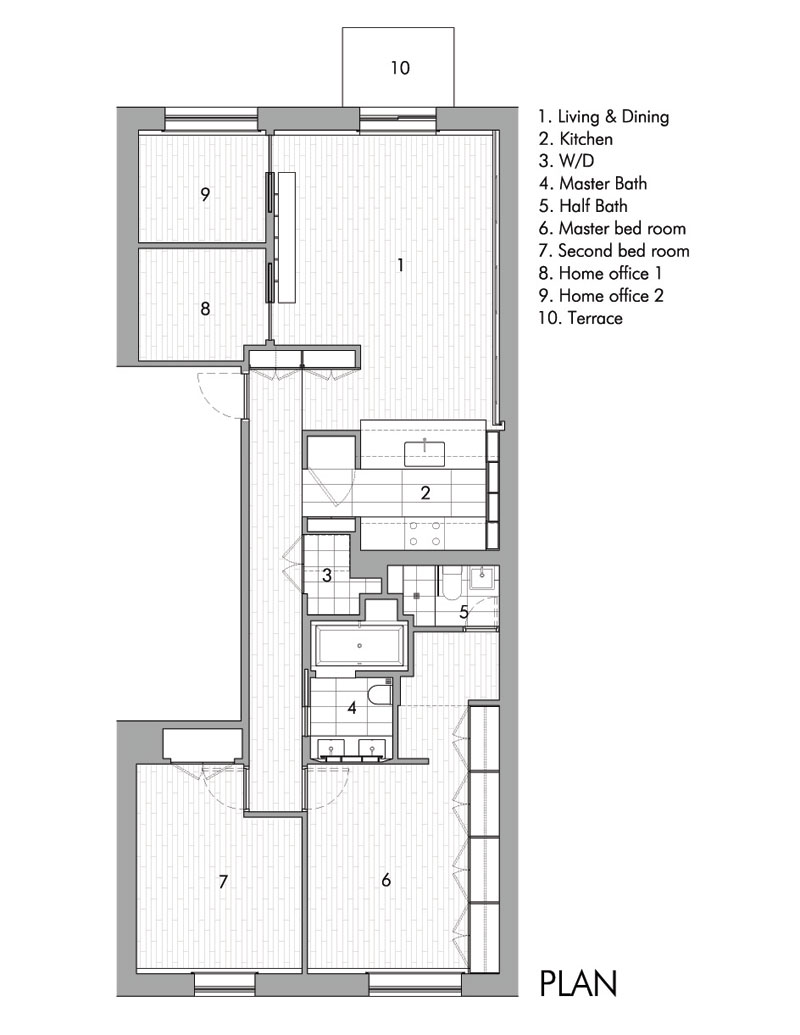 Architects: Yuuki Kitada Architect, Yuuki Kitada AIA, principal
Photography: Yuuki Kitada