It's hard to believe that this rooftop apartment in Porto, Portugal was once a dark and dreary space. A2OFFICE architects redesigned the space through gentle manipulations rather than extensive reconfigurations. As is often the case, they worked within a limited period and budget.
Overall, the home was initially well organized in its division of public and private spaces. To meet modern bathing requirements and provide a bath for guests, the toilet facilities were divided and updated. Storage was added throughout the home, particularly in the three bedrooms. Social spaces and the new baths are swathed in milky ceramic tile floors and walls in the baths. Here mirrors wrap the upper walls and double the light from false sky lights.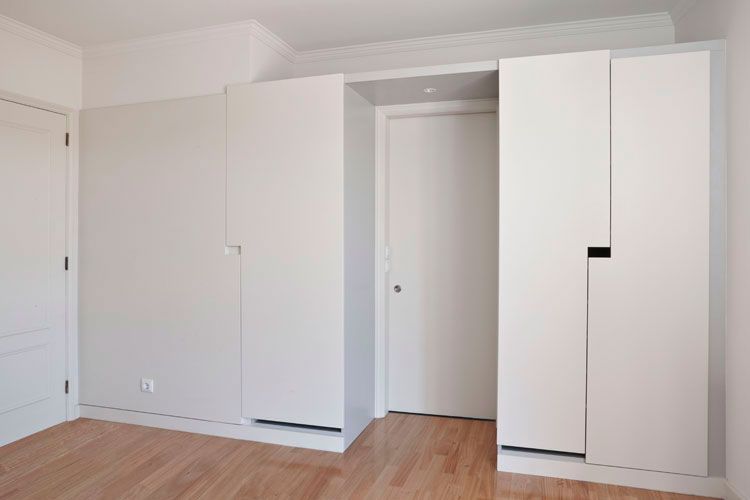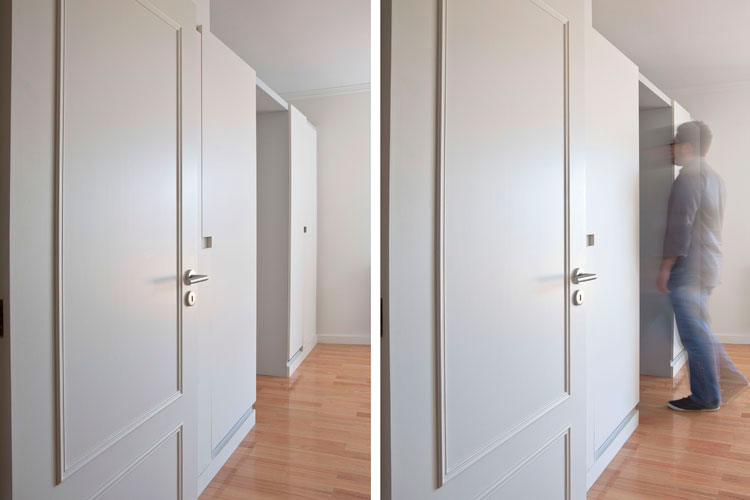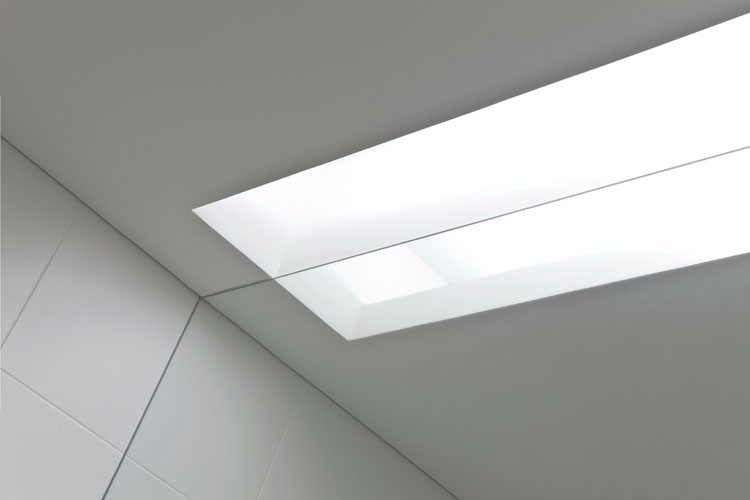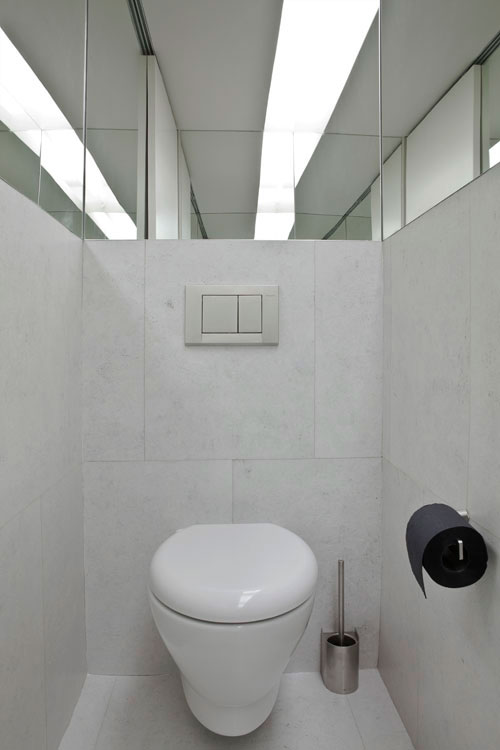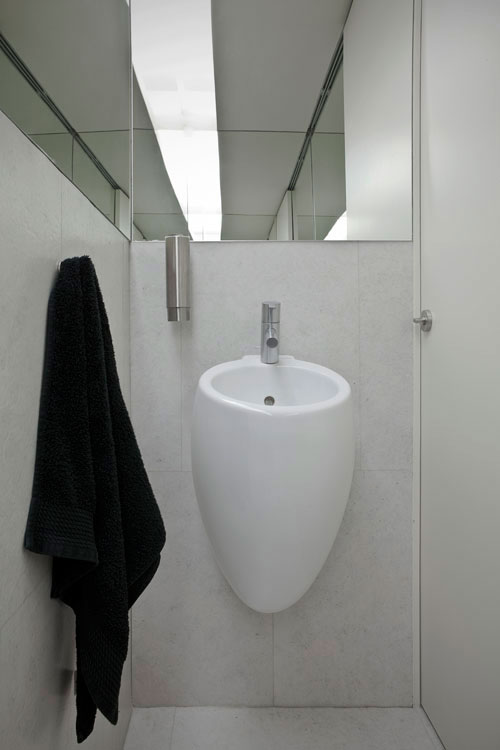 Original crown molding and base boards remain and now wear a coat of pearly ivory. The walls and ceilings of the house are also coated in velvety white. Throughout touches of ebony and charcoal draw attention. Matte grey windows strongly frame the views and the metal fire box is a warm balancing element.
In the dining area, chairs of transparent acrylic and polished chrome gather around a circular glass-topped and shiny chrome-legged table. A plush dusky round rug grounds them all under a half-sphere blackened pendant light.
New storage units in the entrance and bedrooms blend seamlessly by holding back from the ornately trimmed ceiling. Their puzzle like flat faced enclosures quietly respect the original structure and character.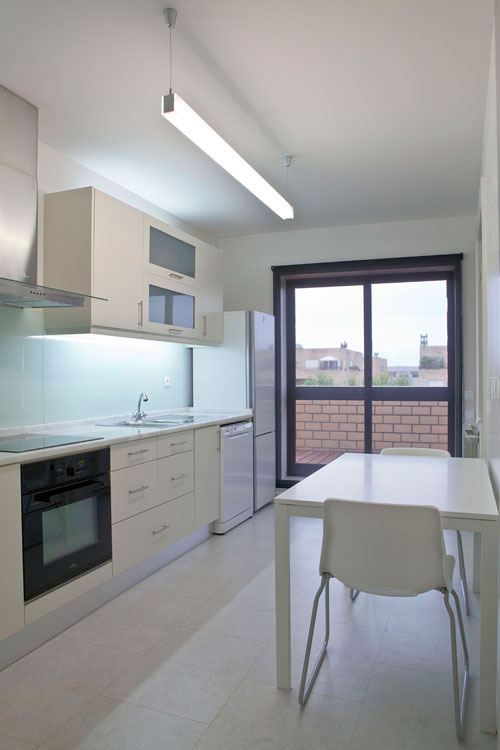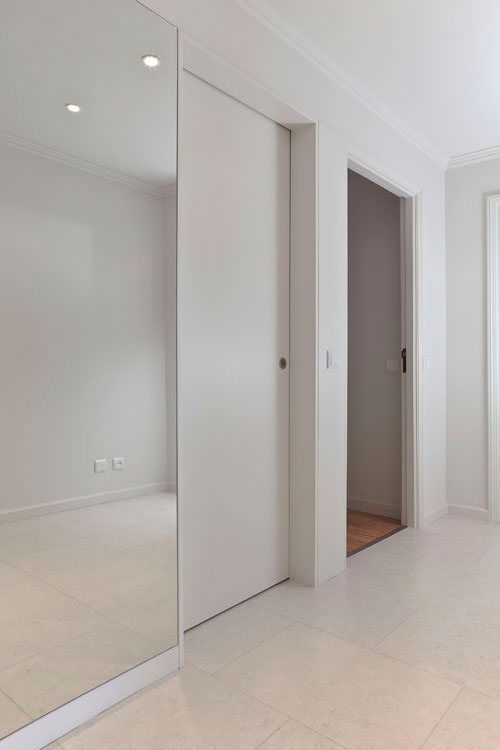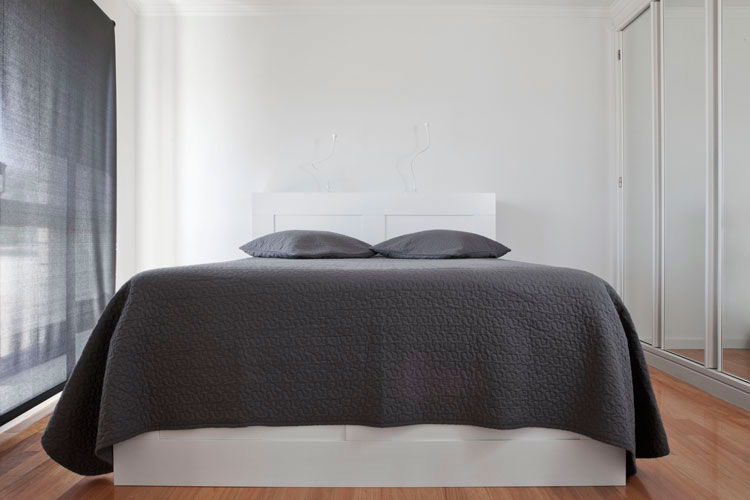 Oh, and don't miss the over 100 sq. m. roof top terrace with its wooden deck and unencumbered views.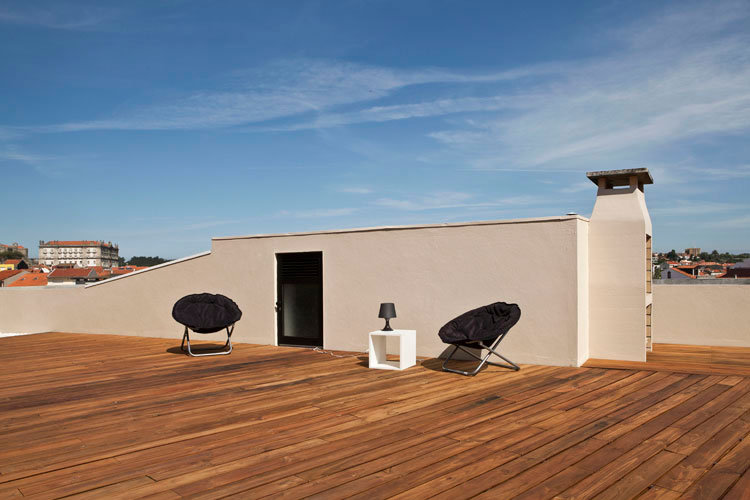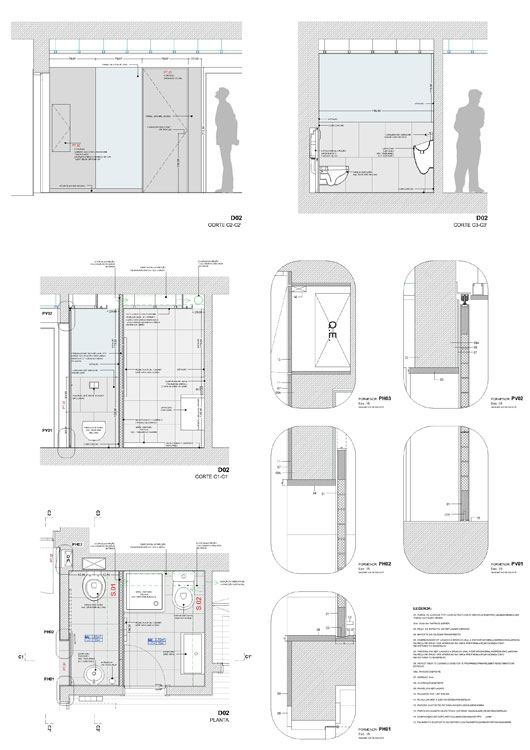 Architects: A2OFFICE Architects
Photography: © AL.MA Fotografia | Alexandra Marques