Can you imagine living in 40 sq. meters of living space? What is hard for most of us to visualize is beautifully illustrated in this tiny studio apartment in Moscow, designed by INT2 Architecture.
The clients are a young couple that will be living here for the next several years. The design challenge was to create several functional living areas within a studio space and take full advantage of every square inch. Except for a few walls in this apartment, there are no physical barriers between the spaces; instead they are designed with texture, pattern and abundance of interesting details.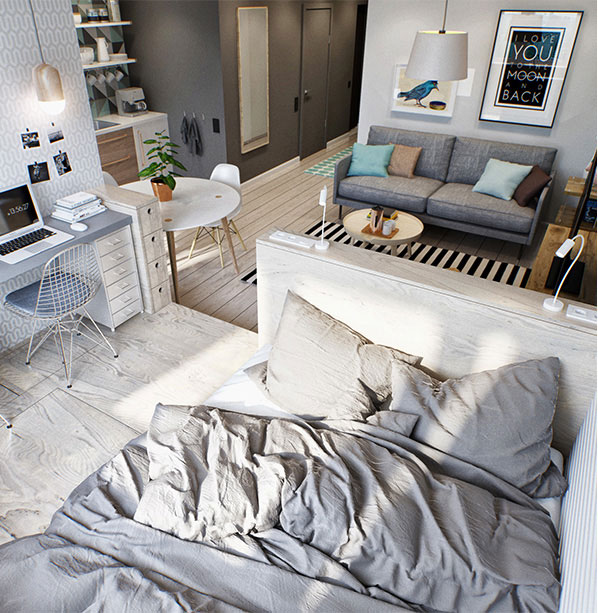 The apartment's compact footprint is basically a truncated L-shape with the main area hosting the kitchen, living area, office and bedroom. A small eating nook was created utilizing the covered balcony. The bathroom, dressing area and stacked laundry finish off the L.
What makes this apartment unique is how the details were laid out in a dual fashion, being both aesthetic and functional. I admire the chalkboard wall with a hanging herb garden and vertical spice rack; it stores necessary kitchen items and also creates a visually stimulating art piece. The bright shot of turquoise blue on the cabinetry in the living room functions in duality, tricking the eye into believing this is a separate space as well as functioning, as much needed storage.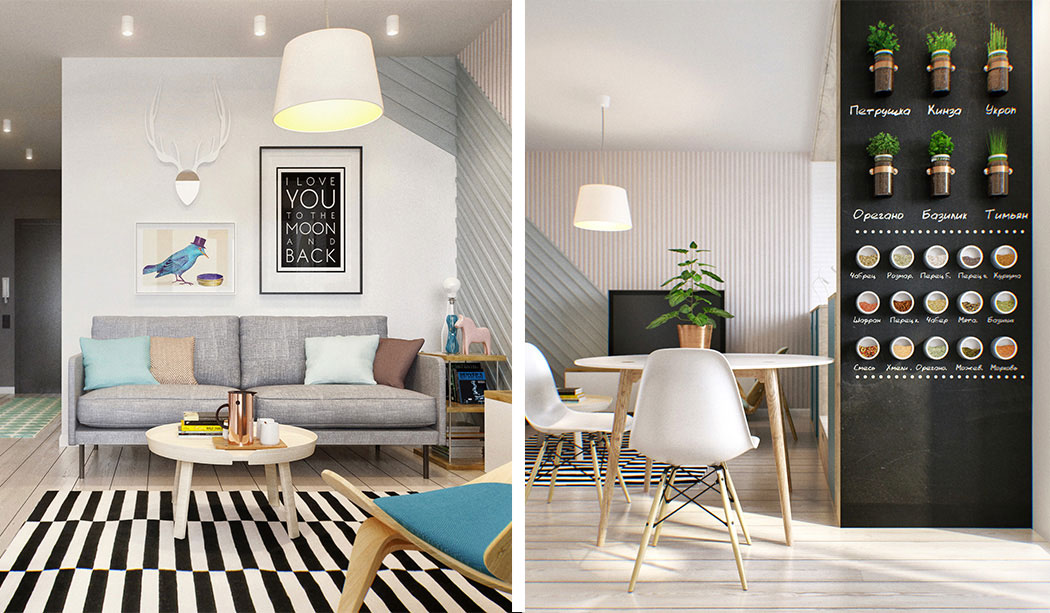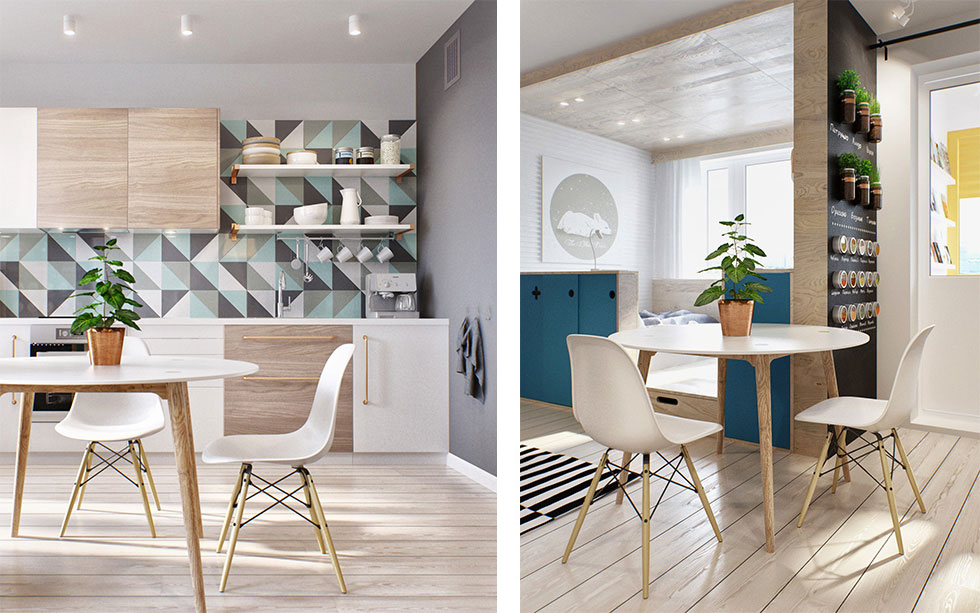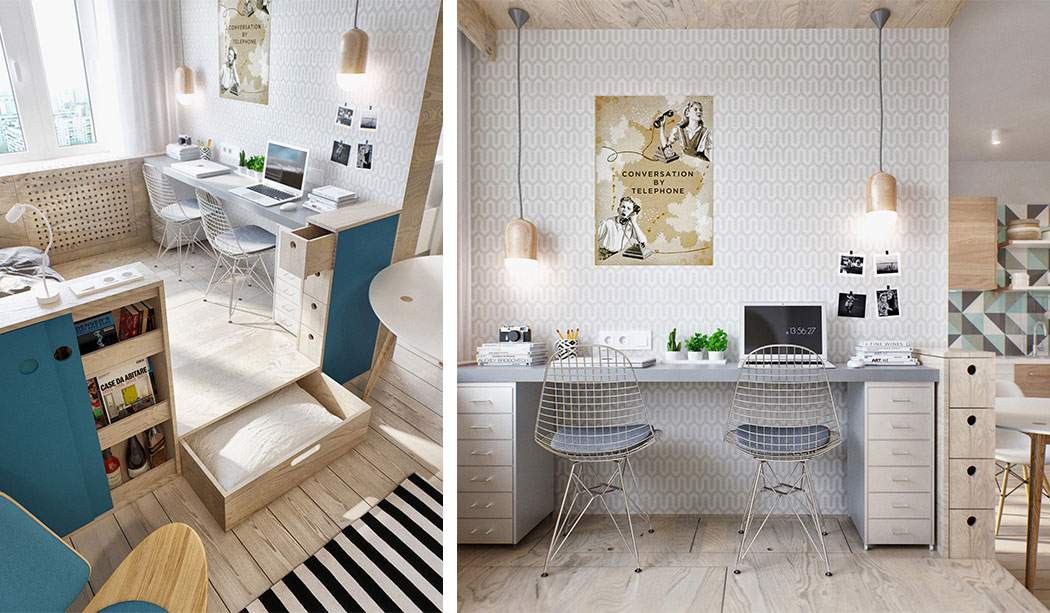 The style of this apartment is an interesting mix of mid-century and Danish modern. Notice the wealth of quirky details such as the geometric patterned wallpaper on the galley kitchen wall and honeycomb wallpaper over the desk, anchored by the striped flat weave rug in the living area. All furnishings have legs and are open at the base, a great design tool used for creating the illusion of spaciousness.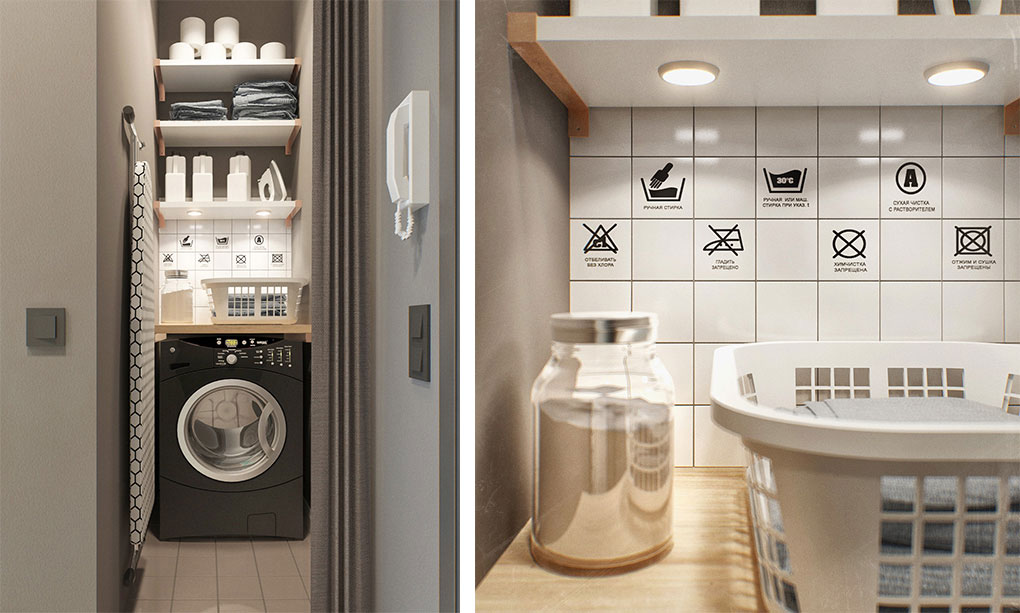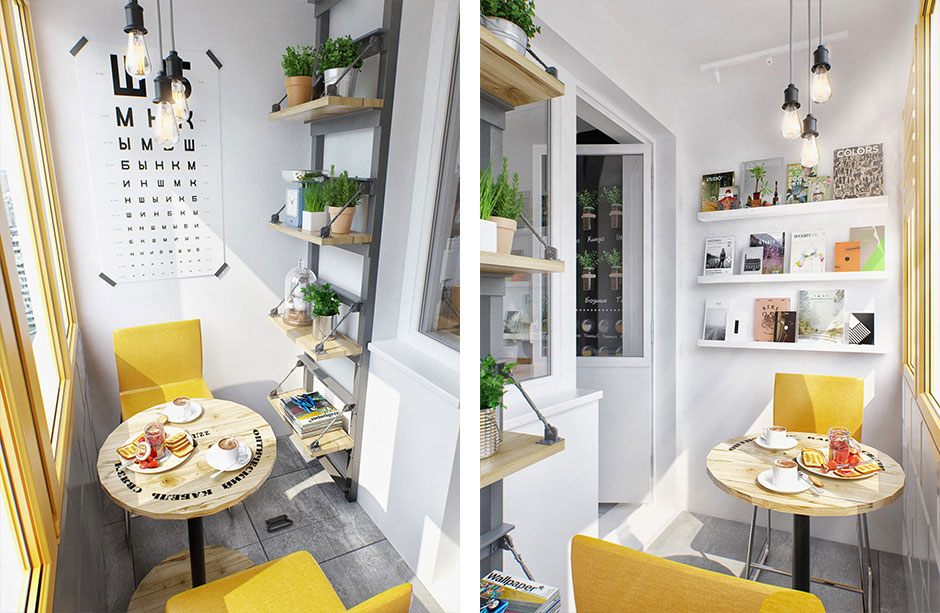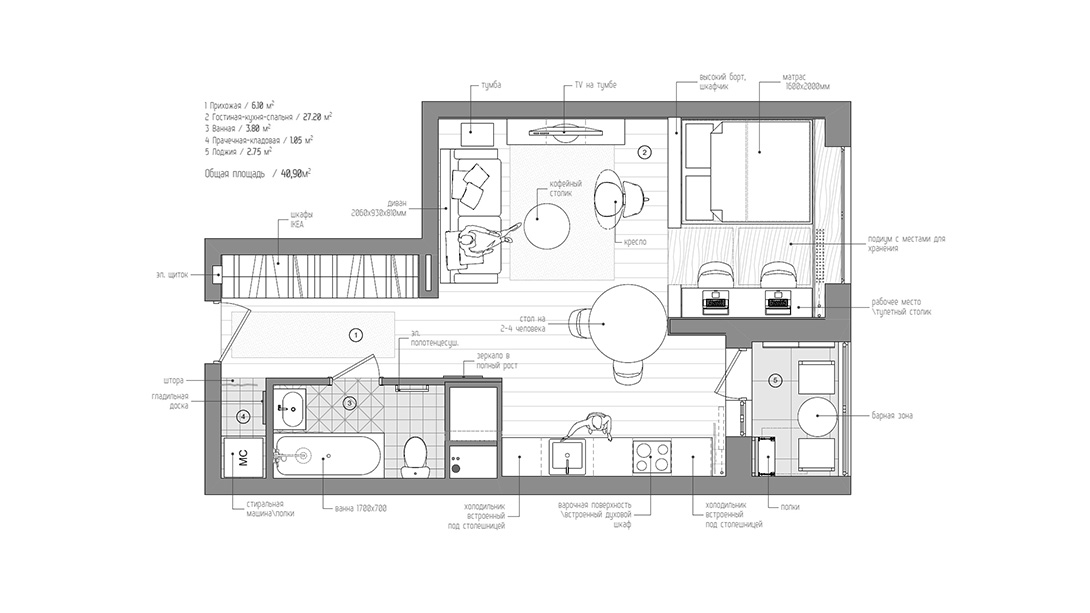 Architects: INT2 Architecture
Photography courtesy of INT2 Architecture