When the architecture of an interior is the star, no ornament is required. Bernd Gruber converted this wonderful loft space in to an abstract yet still incredibly intimate one bedroom home.
In this modern home, the fireplace is still central. Its galvanized steel face opens to a low recessed black fire box. A work of art in itself, the fire surround is textural with a rough patina that tactfully reflects light. The geometric metal panel placement provides a much needed stabilizing pattern.
The kitchen is nearly invisible. Separated from the living space by an ebony wood rectangle, its elegance is understated yet magnetic. Concealed within a wall of rich diagonally placed black timber, the food prep functions and storage follow the angular roof.
Herringbone wood plank floors stretch throughout and their blonde tones continue to expand the home's volume. Wisely placed furniture maximizes the foot print and the feeling of spaciousness as well, under the angular roof lines that are amplified by enormous deep set window openings.
The upholstered in ivory fabric sofa and double wide chaise rest on sandy bases. Their placement on a charcoal grey carpet faces inward, revealing the introverted nature of this contemporary retreat. A pair of Marcel Breuer Wassily chairs bridges the gap between the past and present.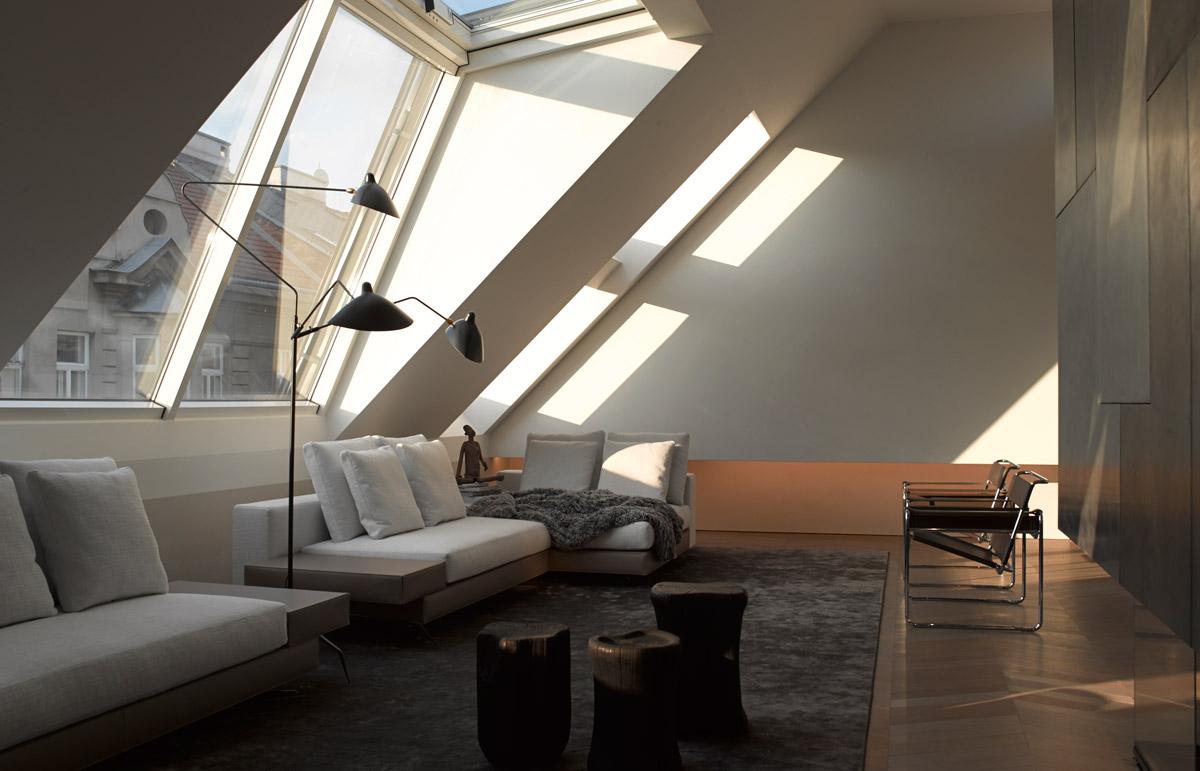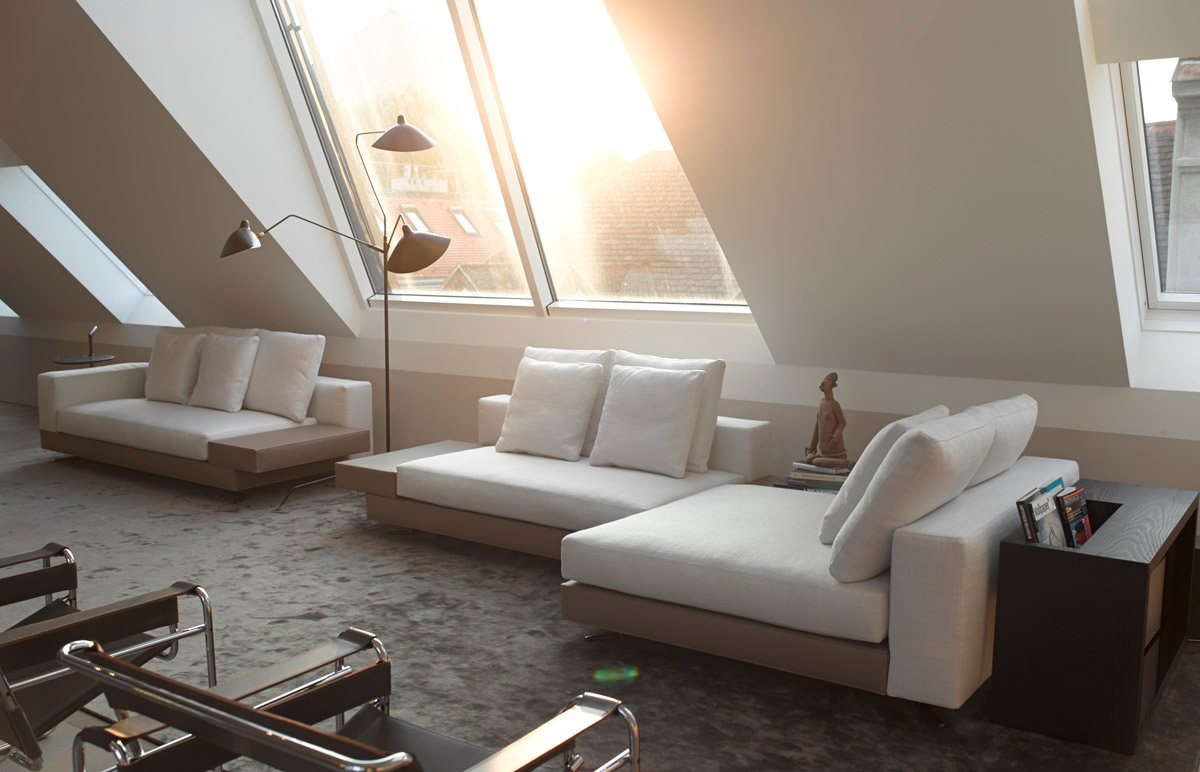 In the study, an overhanging wood slab serves as a desk under a quietly crisp wall of caramel colored wood cabinets. The baths are remarkably soothing with timber vanities supporting deeply carved stone sinks.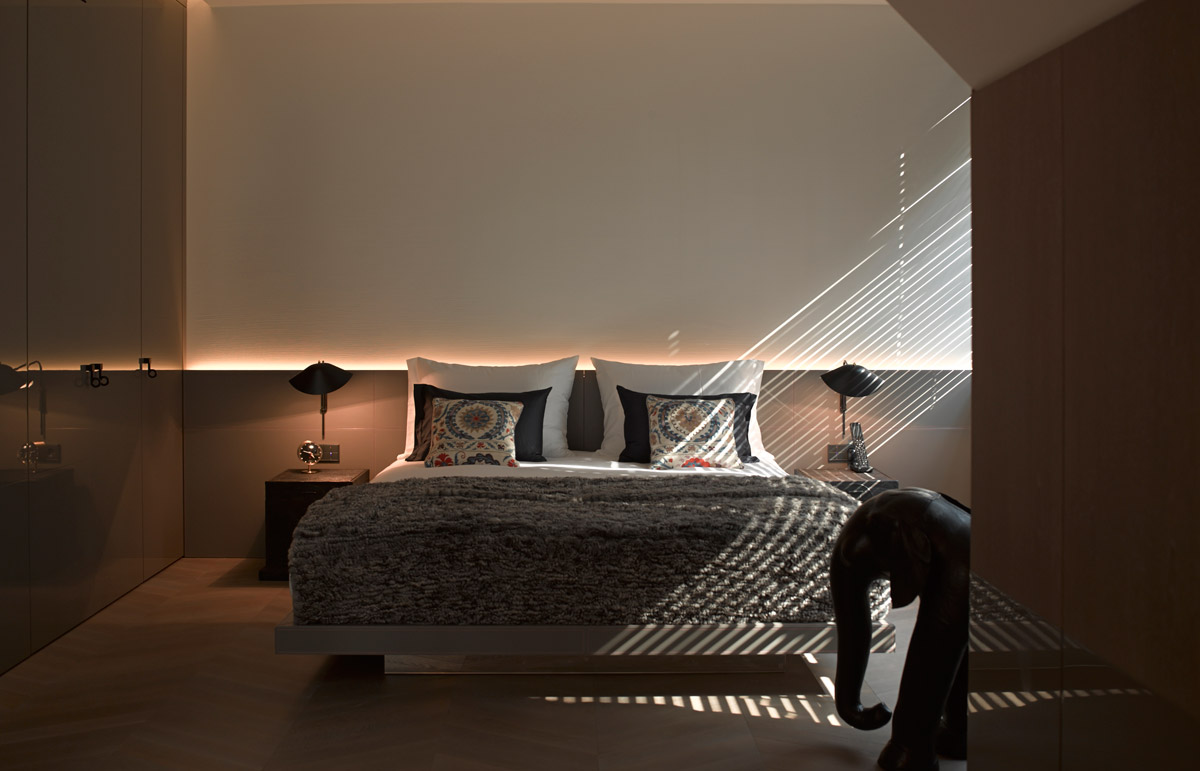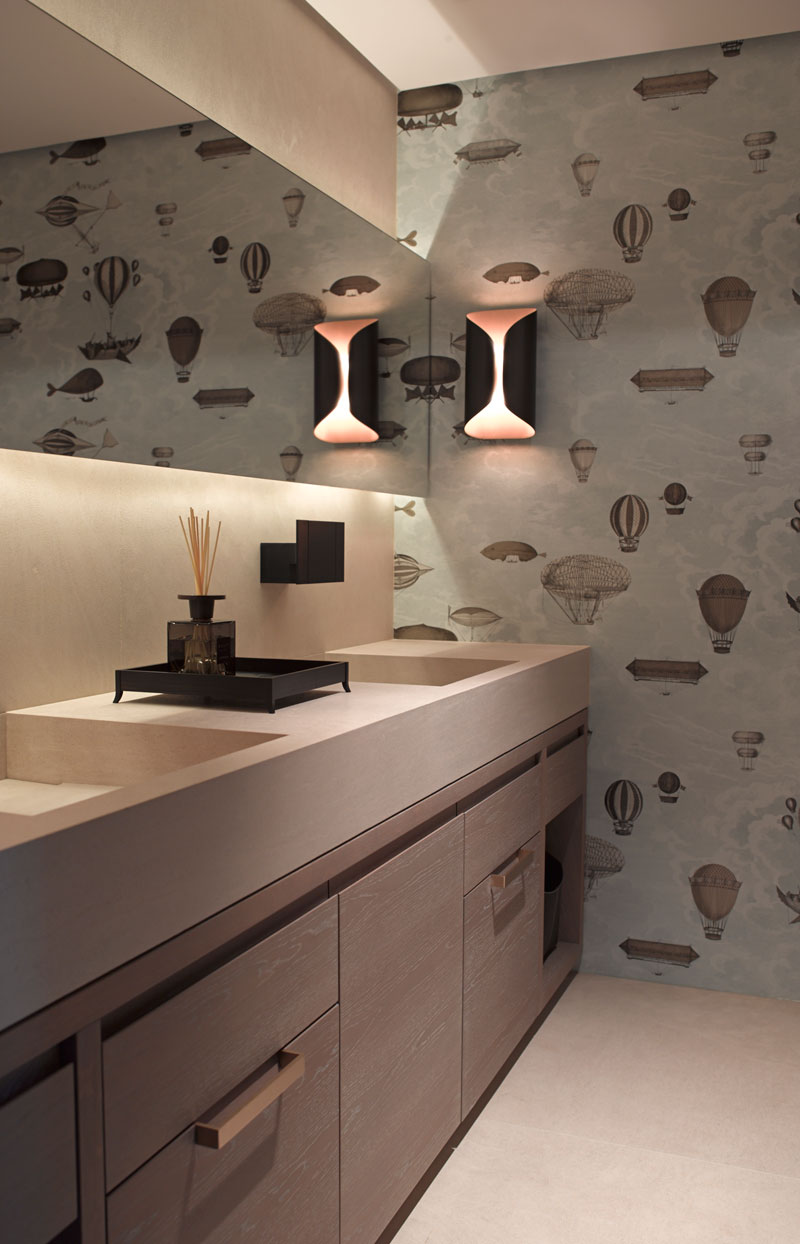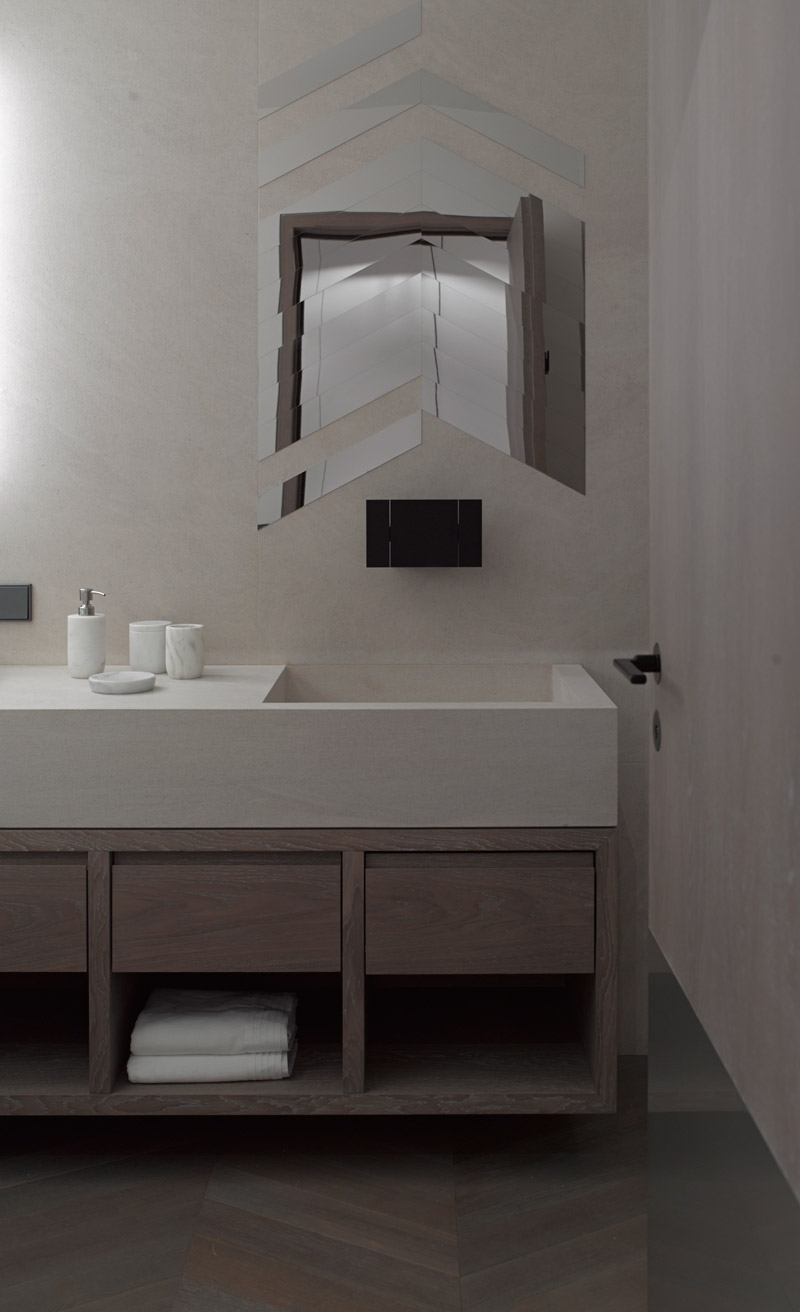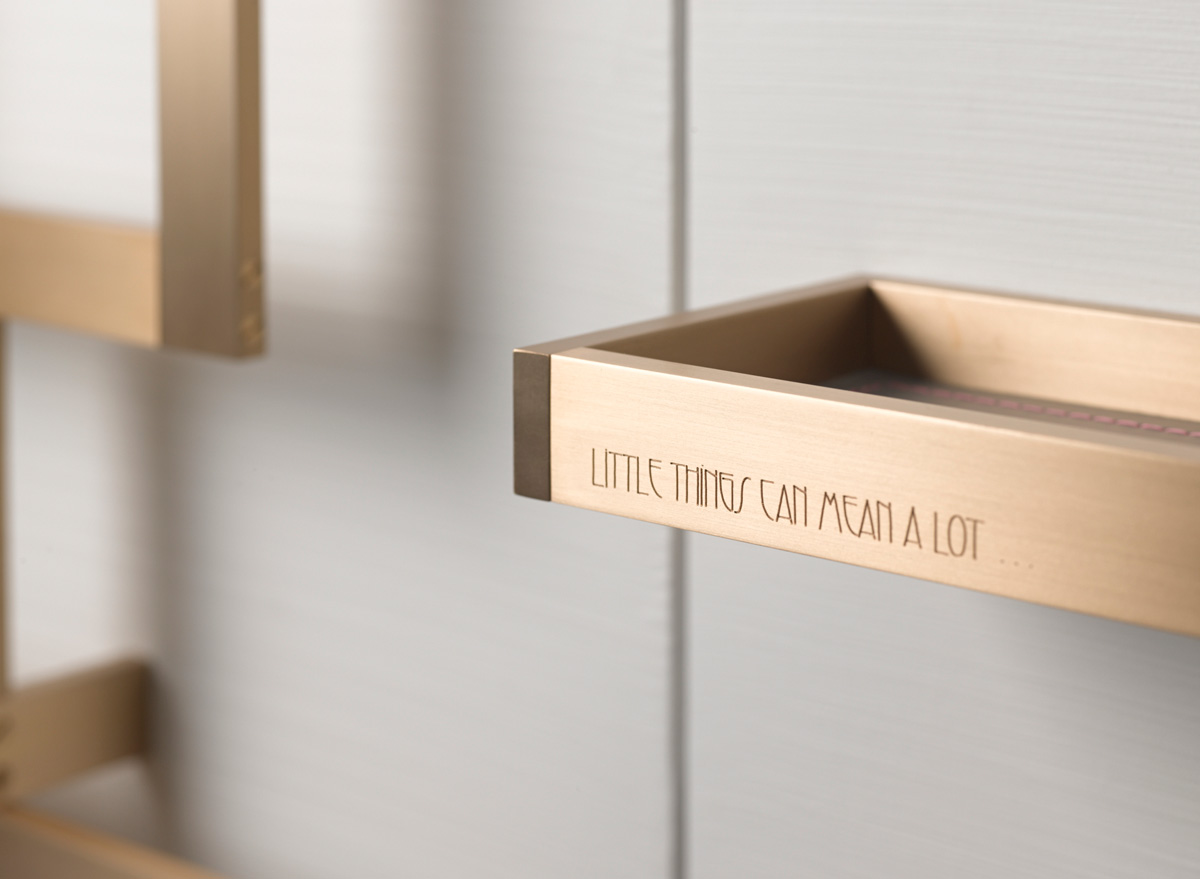 Architects: Bernd Gruber GmbH
Photography courtesy of Bernd Gruber GmbH