The chill is gone from this former refrigerated warehouse. Nevertheless, the expansive space remains, as do the enormous original concrete columns and beams. ACT Design added warmth and opportunity to this Montreal loft for its modern art-collecting owner.
The client's only requirements were to maximize the flow of space for the display and appreciation of art works, and to limit the use of gypsum board and plaster. U-shaped in plan, the home's entry, laundry, powder room, and office line the interior wall. Taking advantage of the loft's corner location, the open living, kitchen, and dining areas savor the light from two walls of high square windows.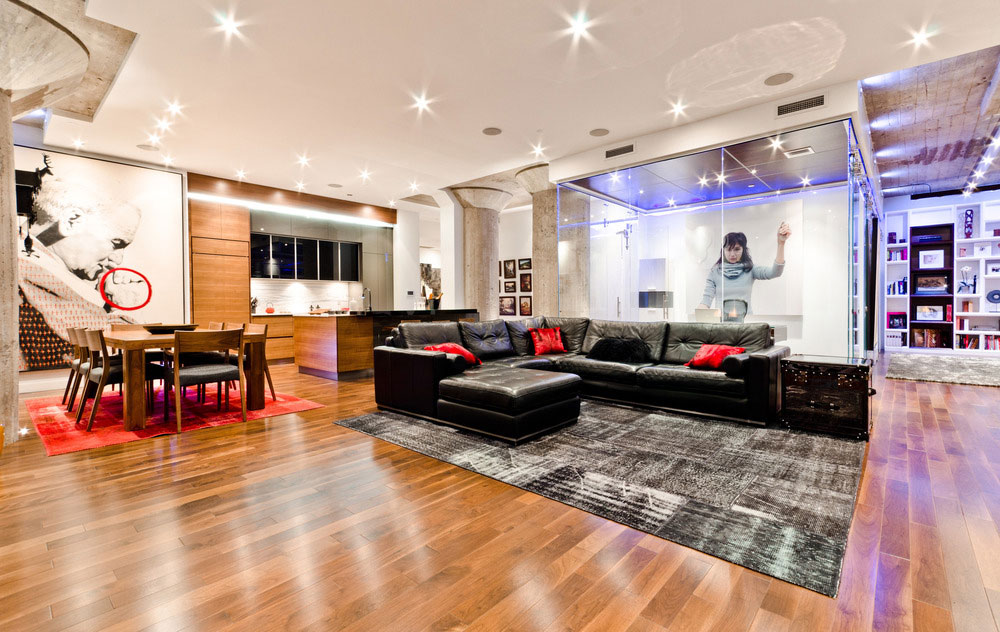 Darkly grained wood cabinets balance the open area and are themselves the creation of a fine artisan. The simple kitchen mimics lighter tones of the timber floor in horizontally grained doors paired with high gloss grey panels. Every large surface, even in the kitchen, is utilized for artistic display, including the concrete columns.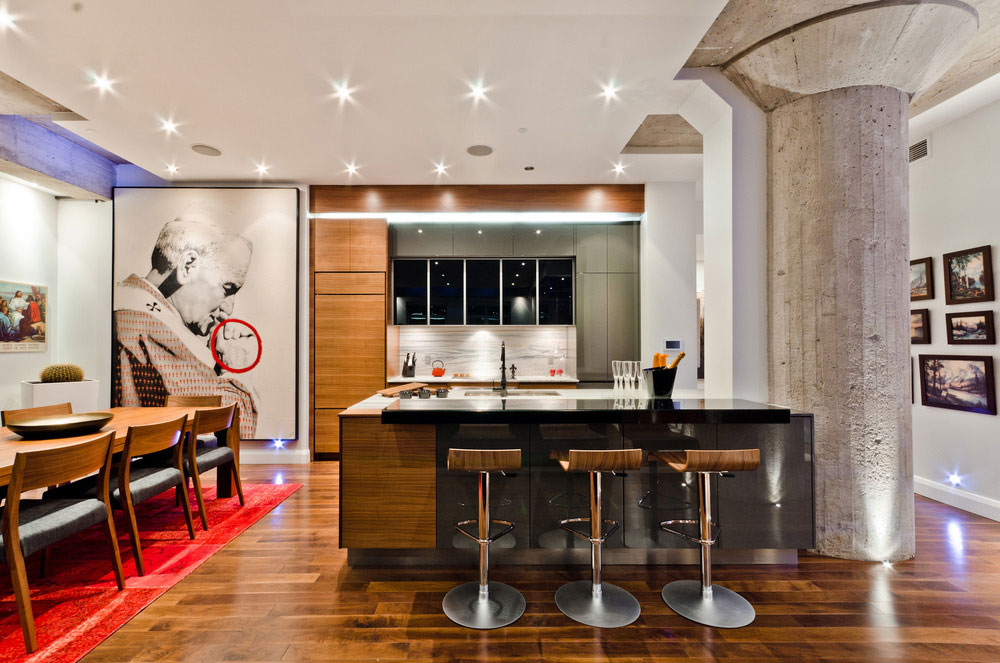 Three walls of glass define the office adjacent to the open living space. As the richly varied wood floor tones stretch inside, it nearly disappears. It's a jewel box space with a sculptural wood and polished metal desk. A large solid wall separates it from the bedroom and is ideal for larger than life canvases. Throughout the modern home, glass and mirrors are creatively used to manipulate light for the promotion of comfort and artistry.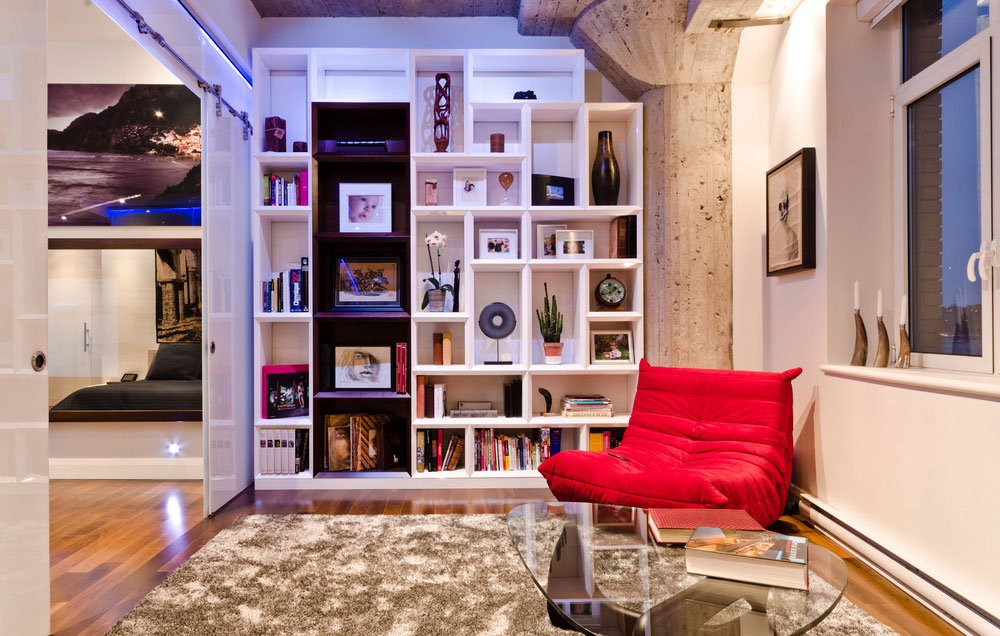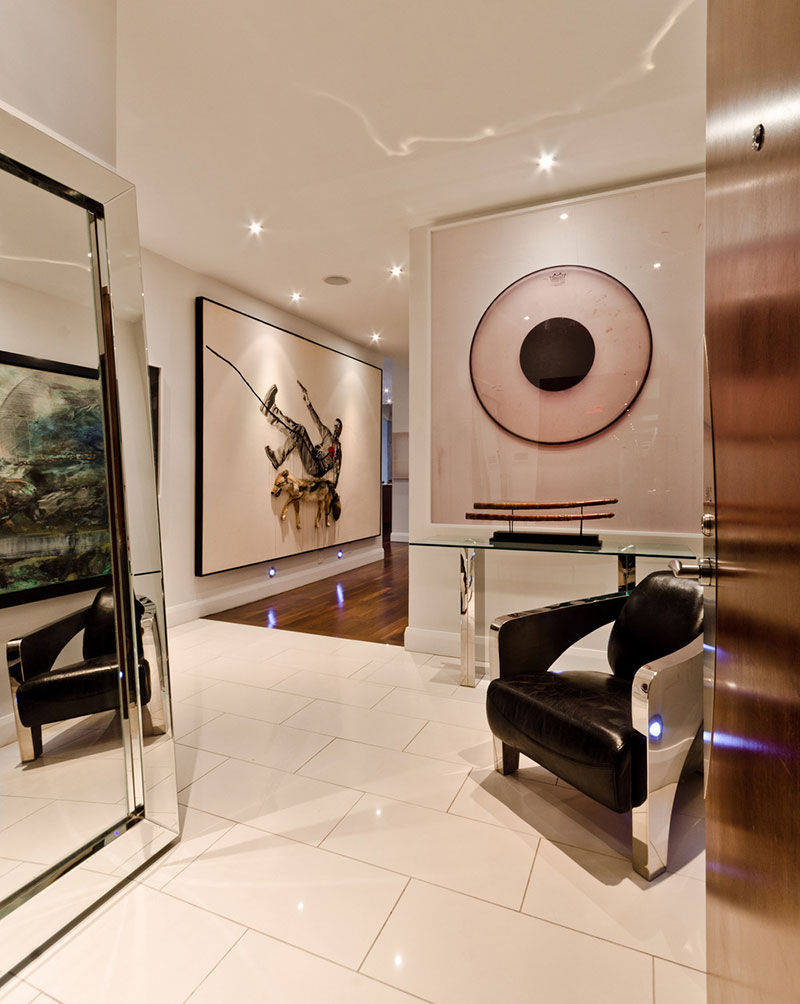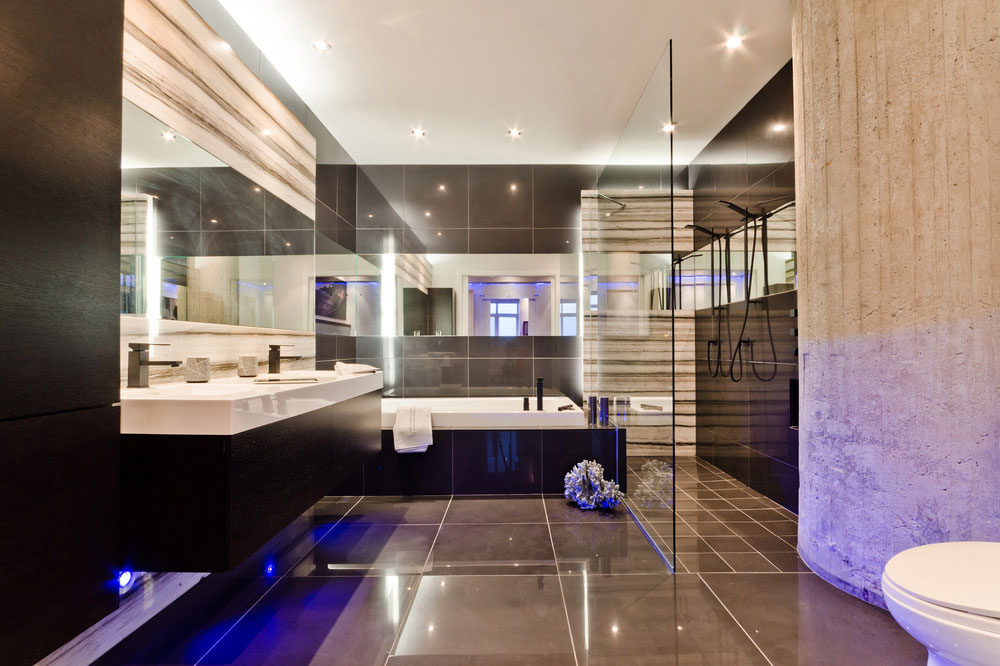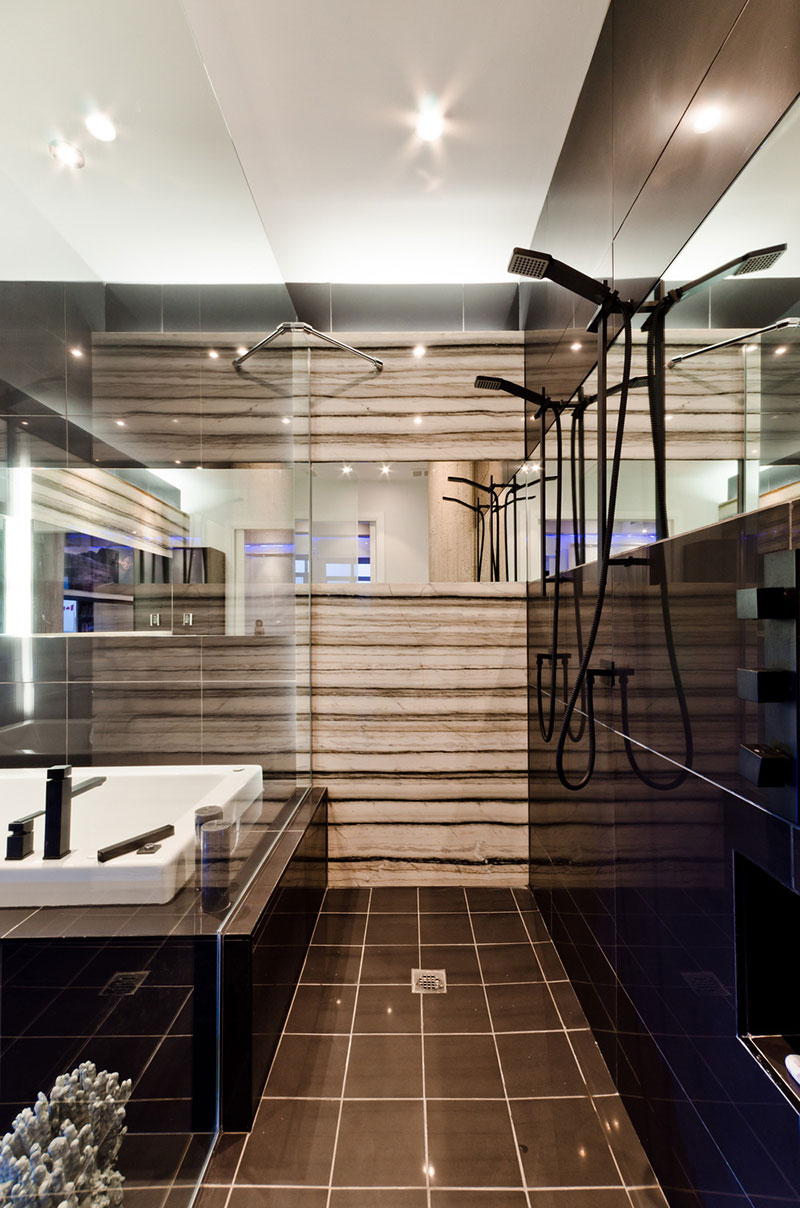 Architects: ActDesign
Photography: Alexandre Parent / Studio Point de Vue