Who knew greys could be so warm and luxurious? Int2Architecture does and designed a rich home that benefits from a palette of toasty greys with spicy accents. Just one bedroom and bath, this small apartment in Minsk is smartly laid out and furnished with international flair.
Deep grey tiles on the entry floor are practical and velvety in their appearance. An ornate gilded mirror rests on the floor and enlarges the narrow space. Beyond the dividing wall of perforated masonry is the living area. The masonry, in two different perforated patterns, is dynamic and lets sun light dapple through to the entrance.
Living, kitchen, and dining are open areas with a large grained wood floor and dove grey walls uniting them. Industrial metal tables, consoles, and stools gather with a leather and steel butterfly chair and a mid-century modern sofa. Splashes of crimson, burnt orange, and copper appear in the rugs, furniture, and pendant lighting. I'm smitten with the freestanding floor-to-ceiling cabinet that wears chalk boards on both sides. It's useful for storage and to shield dirty dishes and incredibly fun!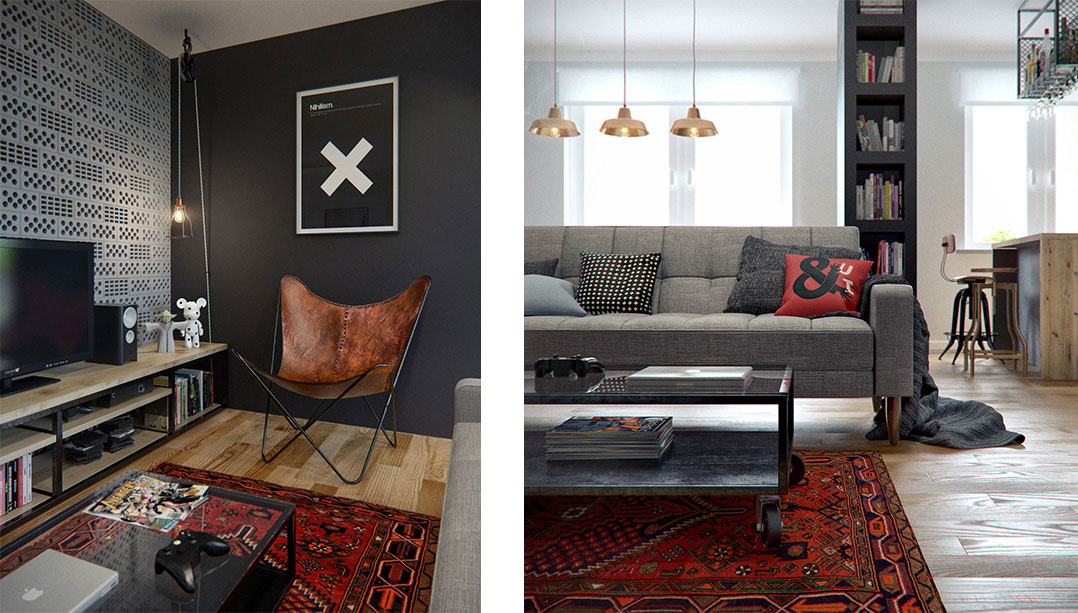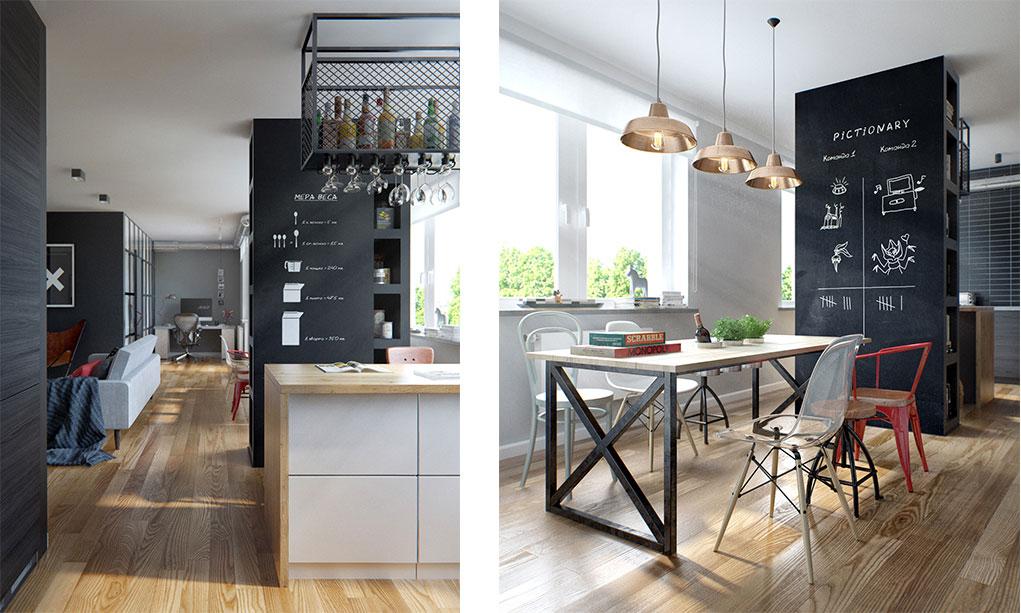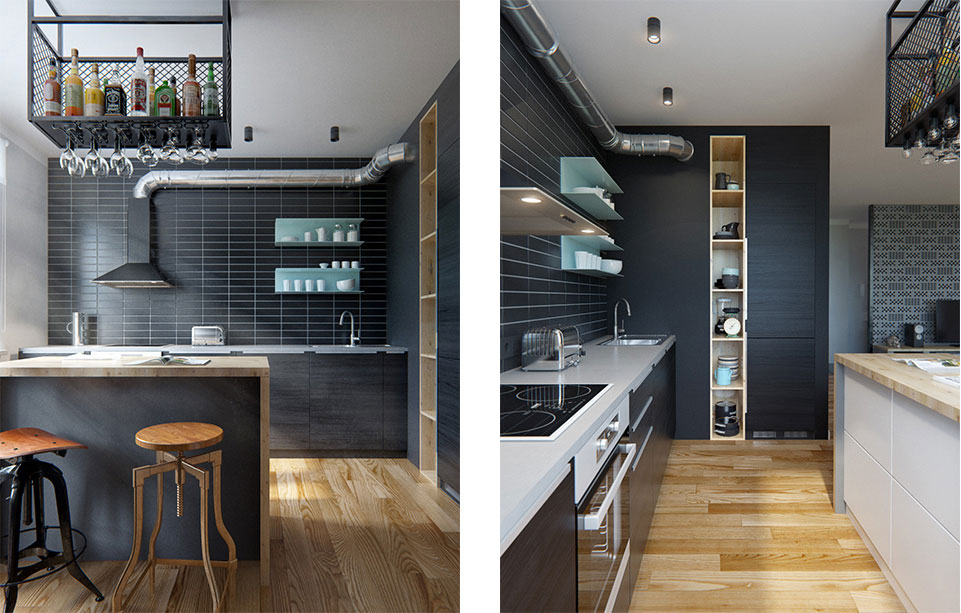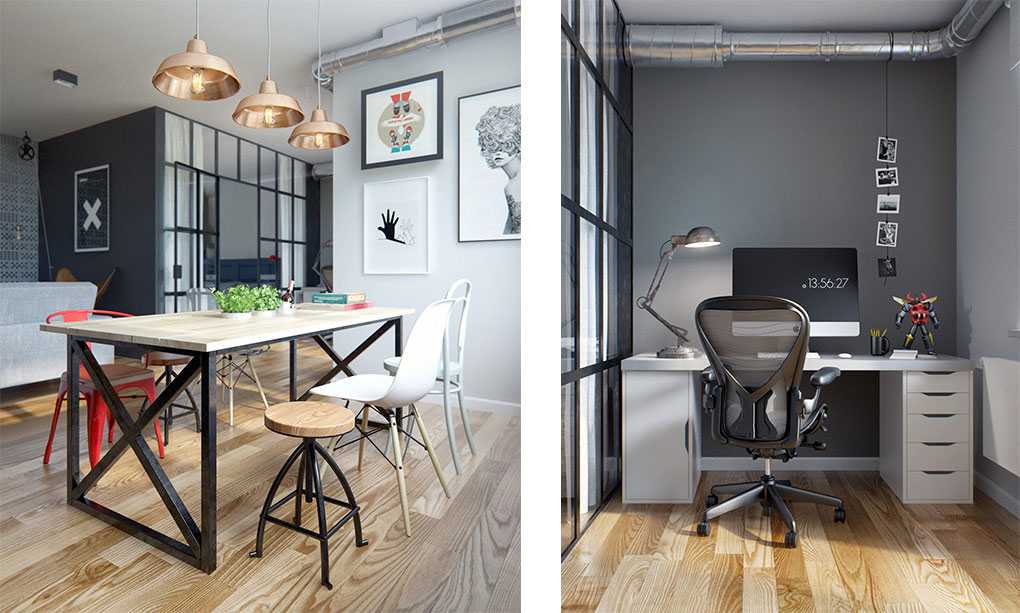 A deep slate grey wall defines the living room and the bedroom. Covered with full height glass doors in battle ship grey metal frames, the parquet-floored room borrows light from the nearby terrace. A six panel door has a new life as the headboard on the platform bed.
The bath, shower, and water closet are compact and individual rooms. Glossy white tile envelops the shower in high contrast to the coal grey floor and vanity.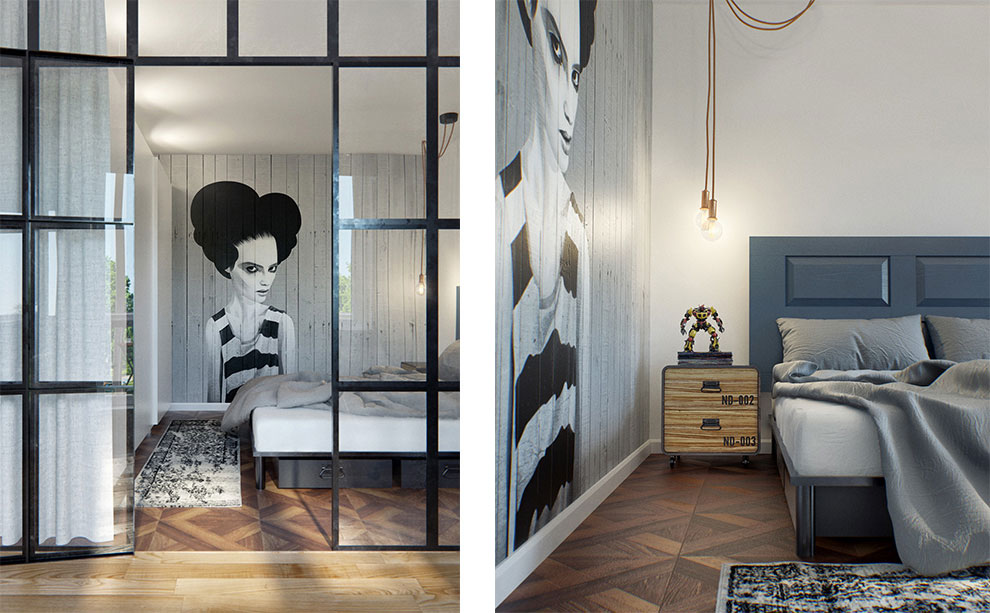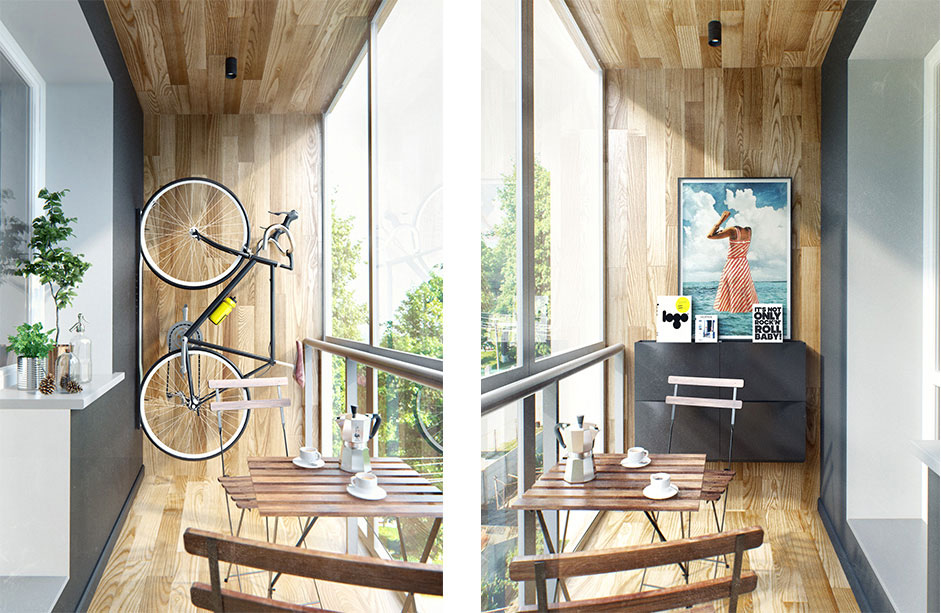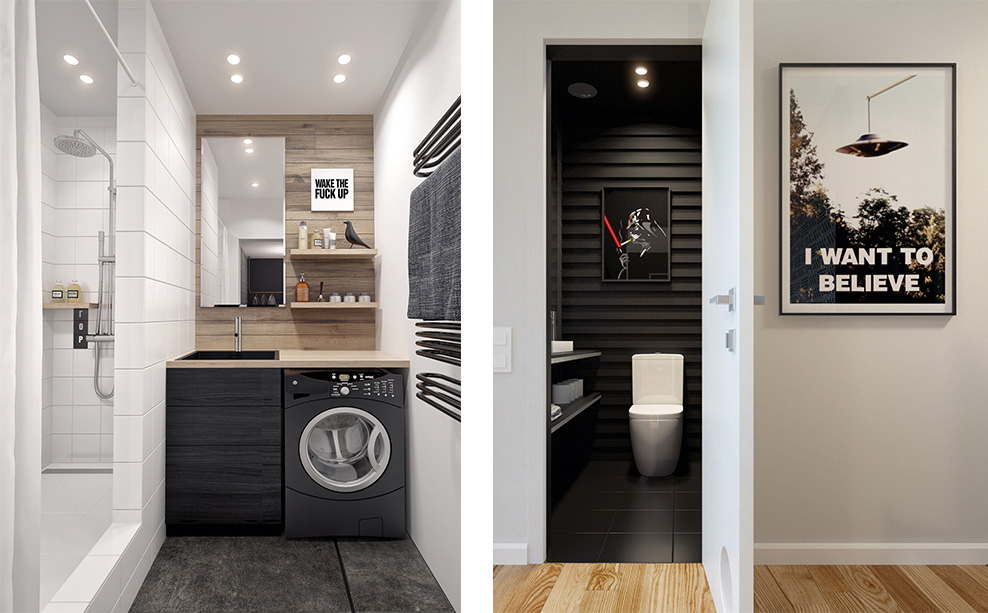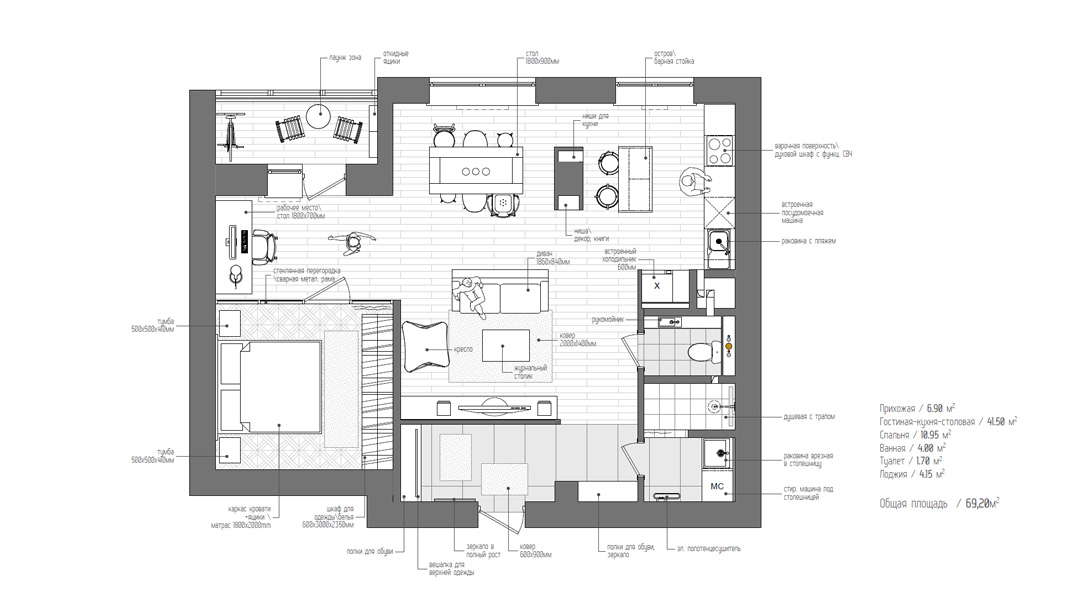 Architects: int2architecture
Photography courtesy of int2architecture