This stunning kitchen appears to have stepped straight out of the Victorian era of the home in which it resides. Oh, except that it's spacious and bright and incorporates a dining table, and a sofa! Jessica Helgerson Interior Design mixed modern living requirements with Victorian character to blend this kitchen in to its Portland home.
By removing porches on both sides of the kitchen, exterior windows and even double doors were added to flood the space with daylight. The connection to the outside is priceless. One former glassed-in porch was opened to the outside at the dining room. In addition, the kitchen garnered the rest of the space for a run of base cabinets, open shelves on decorative brass brackets, and a charming vintage sofa in a cozy corner by the radiator. Don't miss the black cone pulley pendants over the sink and the sofa.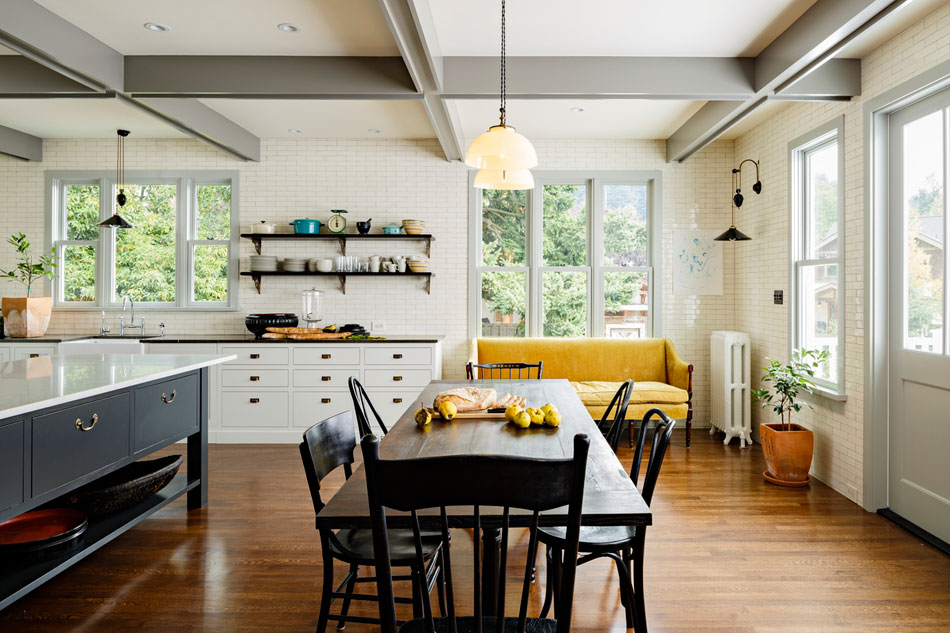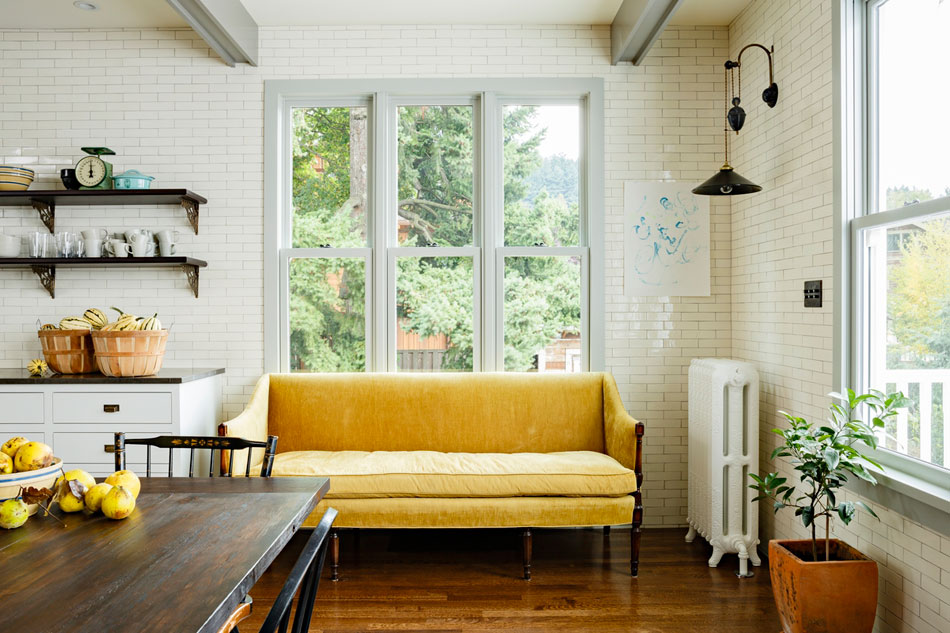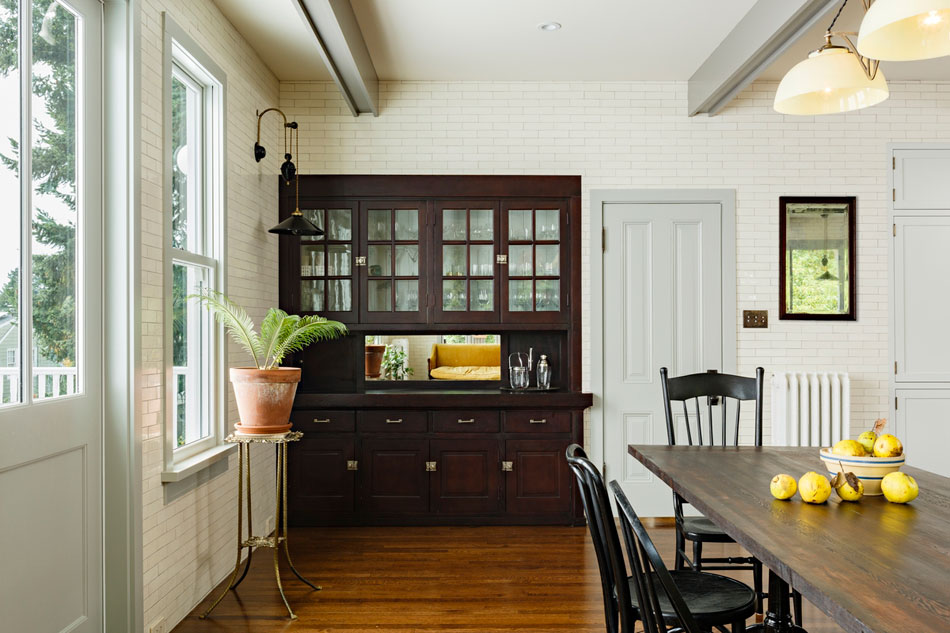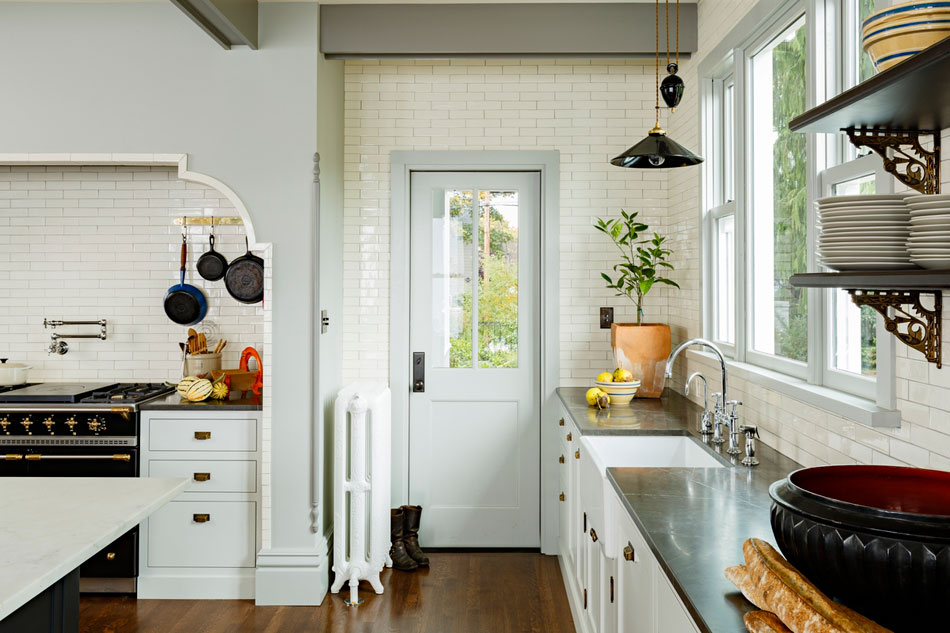 Attention to detail is abundant starting with the palette. The caramel tones of the warm wood floors stretch from the kitchen to the dining room. The connection of these rooms was enlarged to accommodate the busy family.
A collection of wood spindle chairs in ebony surround a reclaimed wood tabletop that rests on antique cast iron bases. Handmade brick laid white tiles rise from the floor to the ceiling. Warm dove grey coats the ceiling beams. A prep and storage island in slate grey separates the dining table from the cooking alcove. It's also lined with tile and even specially made arched pieces that frame the alcove. With a pot-filler and brass strap pot racks, for me it's the focus of this inviting place.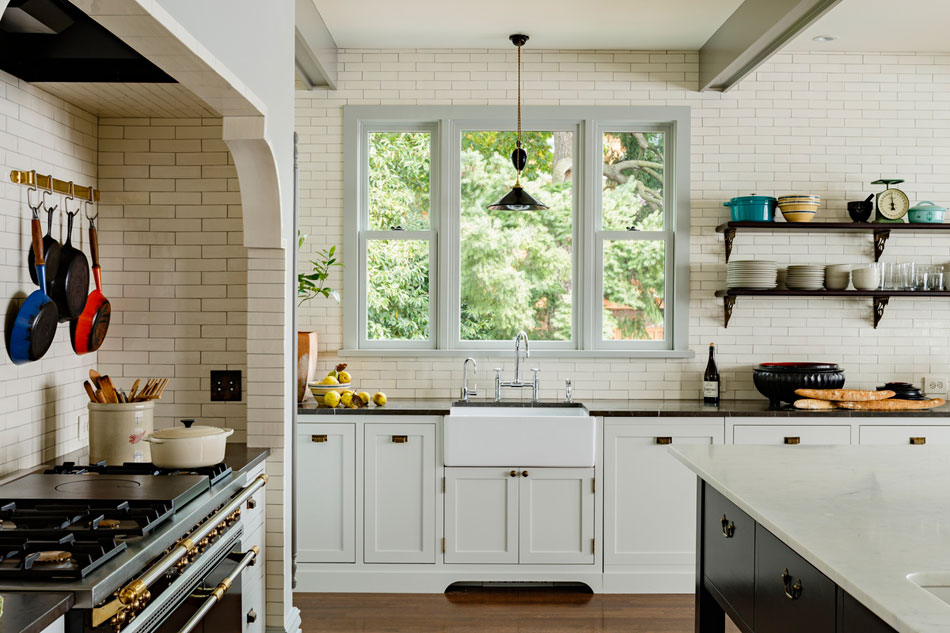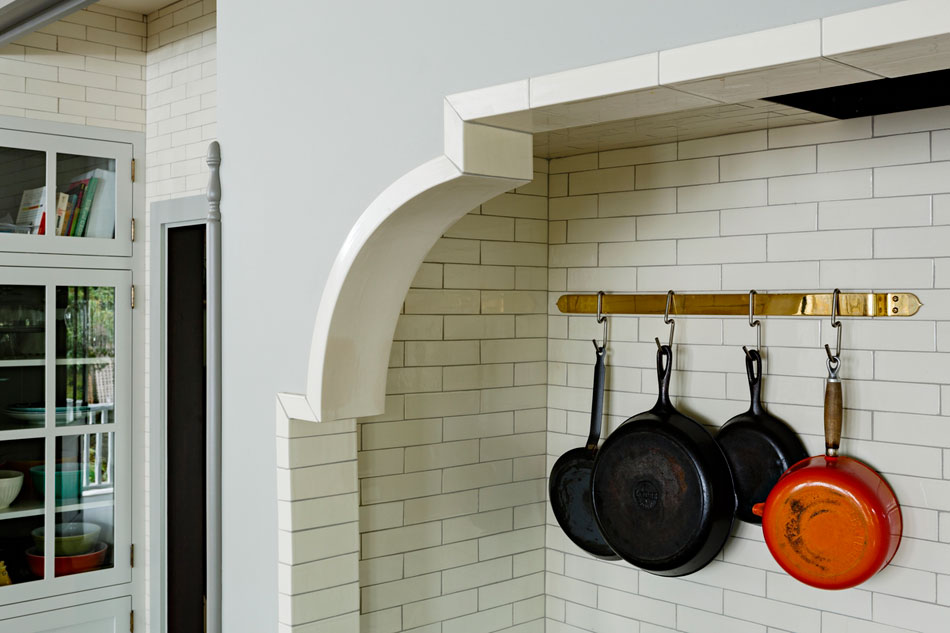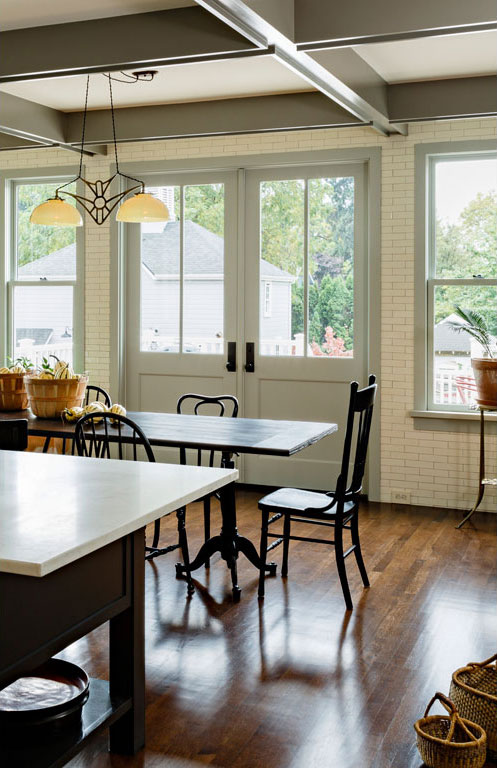 Design: Jessica Helgerson Interior Design
Photography: Lincoln Barbour