Slick modern design meets honest industrial in this Montreal apartment. The family of four's home is on the second floor of a 1920s building that originally housed a soup factory. Anne Sophie Goneau produced a home with open living and individual private spaces.
L-shaped in plan, the home receives daylight on three sides, providing natural light for all rooms except the two baths. The smaller bath and central bedroom are illuminated through full height frosted glass panels that borrow light from the living and dining windows. Of course, draperies are provided for additional privacy.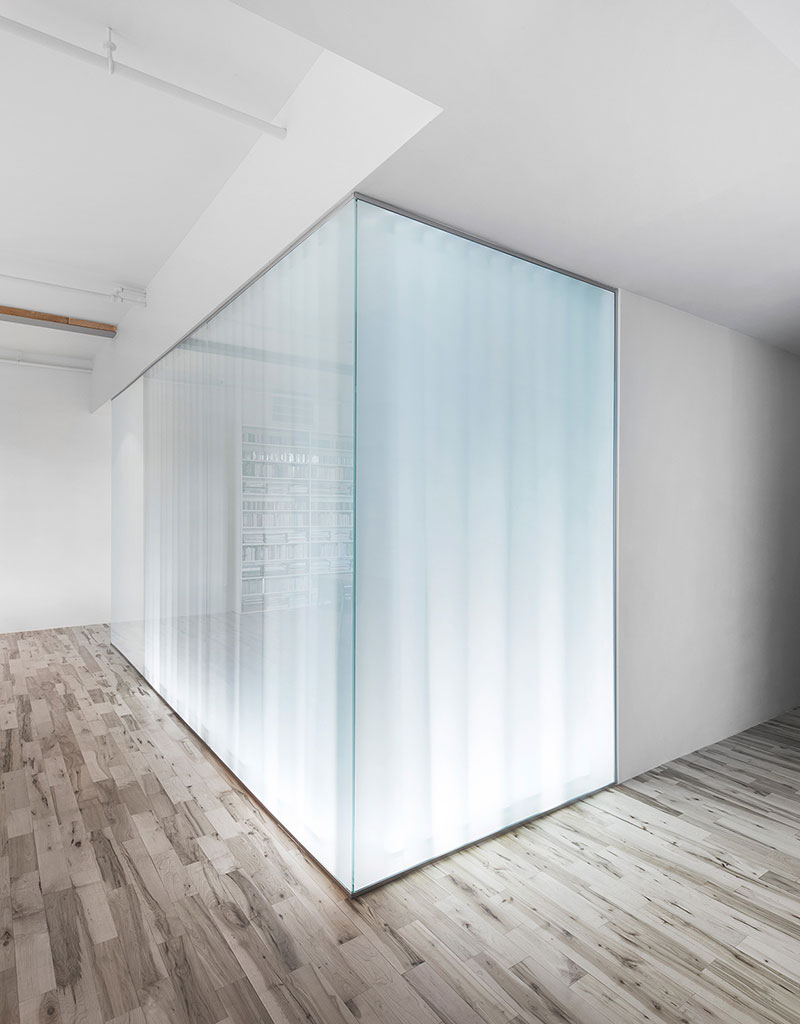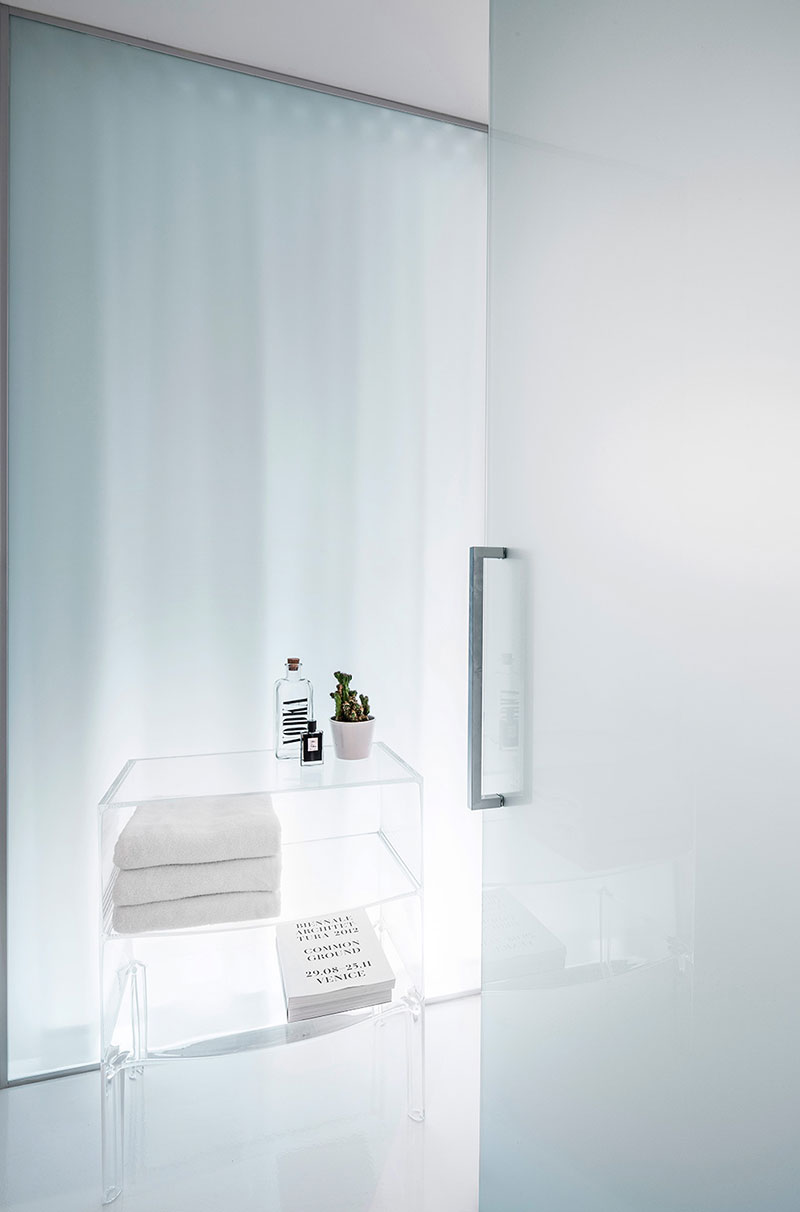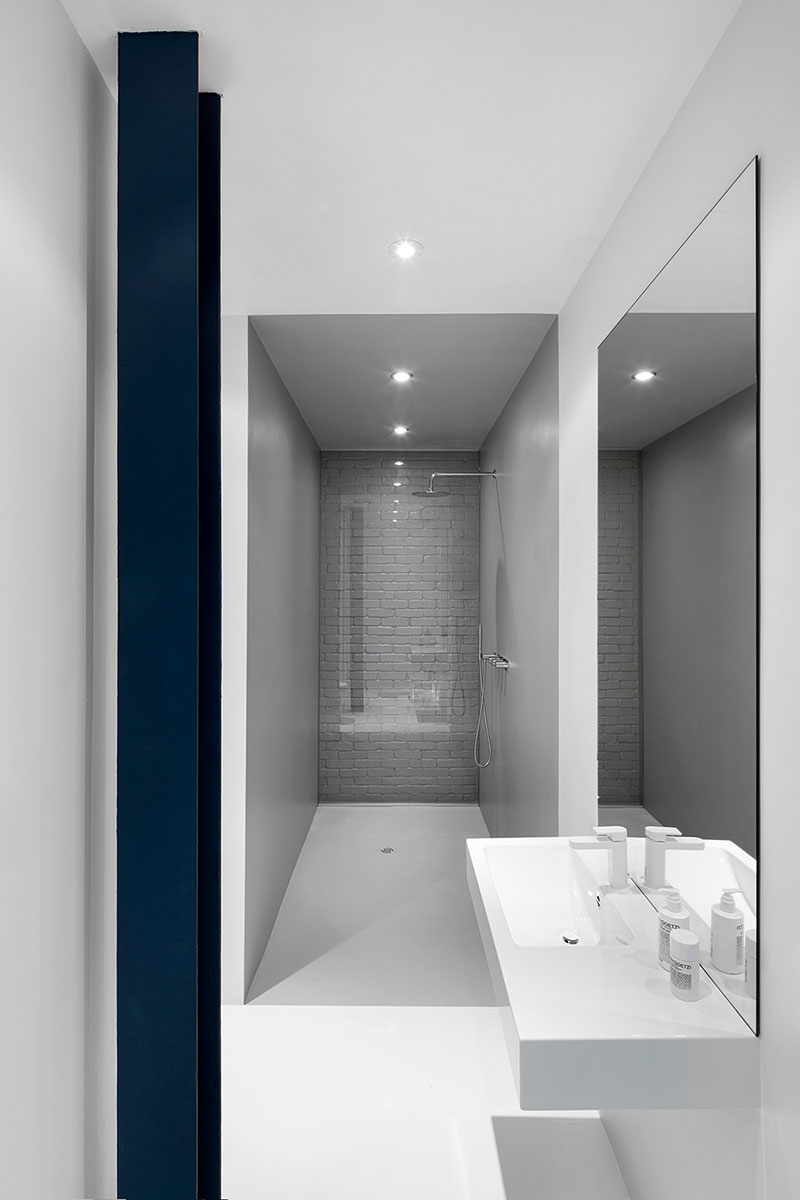 The kitchen is understated and elegant with an open display for glasses. Flat panel ash grey cabinets wrap around a back splash of narrow charcoal glass tiles. Extending from wall to wall, kitchen to entry, they provide quiet organization. Mirrors above the kitchen storage amplify nature and artificial light. An island of white sports a slab of butcher block, a feature I would like to see more often.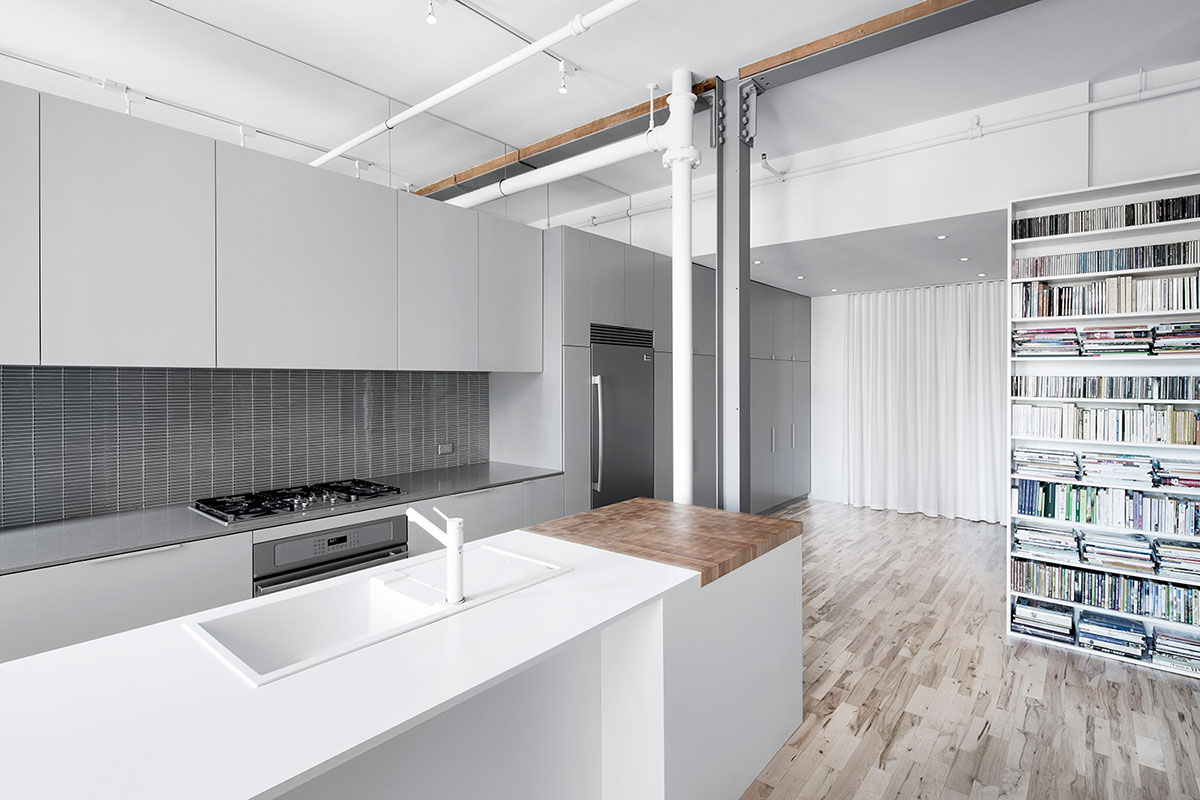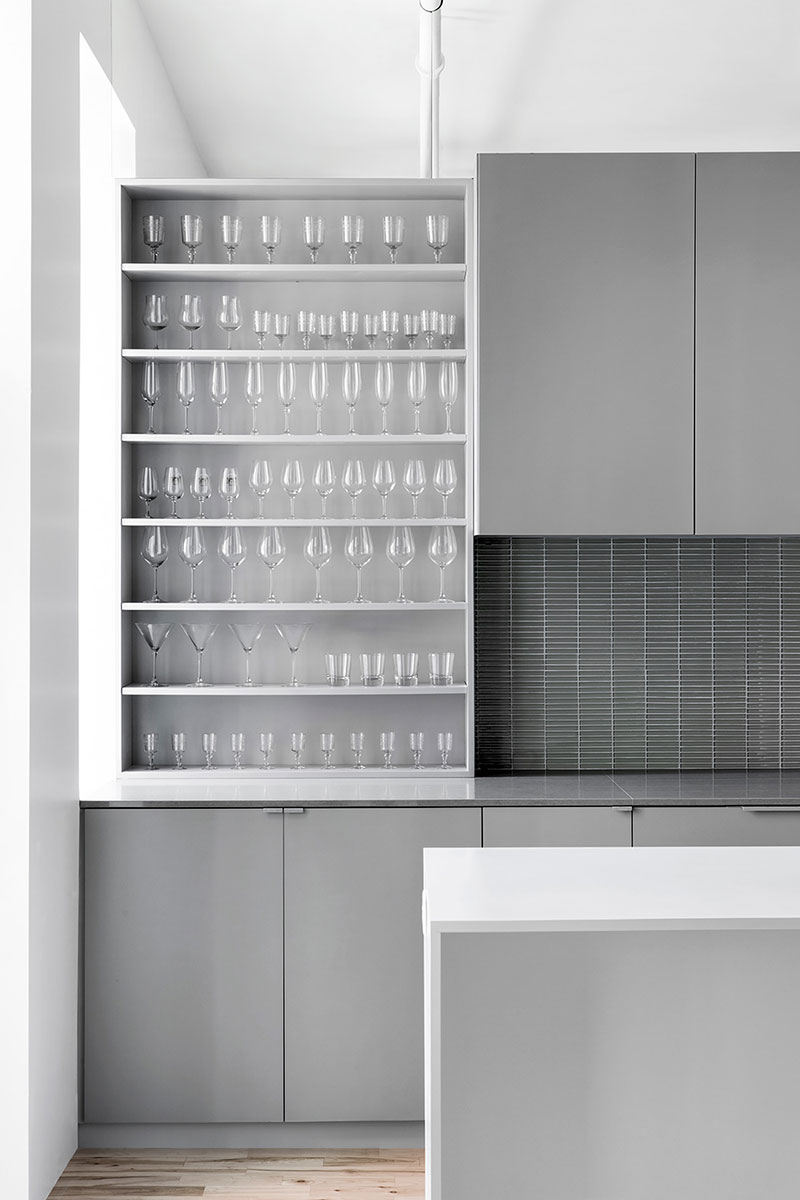 The kitchen and living room wrap the inside of the L. With just a small window, the living area is internally focused with a long lean mulberry sofa. It's not a sacrifice since there's a steel faced fireplace slotted in to the opposite wall! Original maple floors were sanded and now wear a shiny clear coat that accentuates their history. The steel framing and exposed piping reveal the home's age and add personality.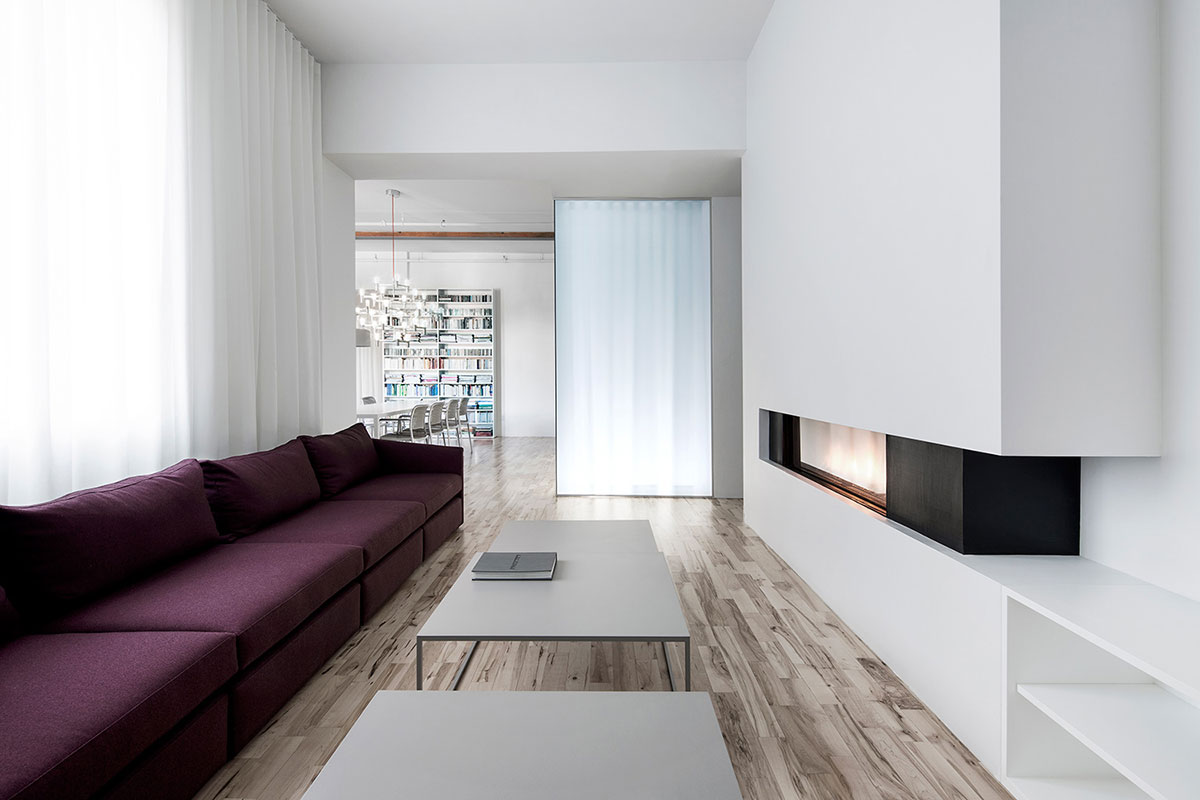 Architects: Anne Sophie Goneau Design
Photography courtesy of Anne Sophie Goneau Design