Have you ever dreamed of remodeling the home your father built in the 1960s? This client of Nature Humaine architects was fortunate enough to do just that with father-approved common sense and unadorned style.
Three design elements provide the biggest benefits. By installing a wall of glass doors in the shared kitchen and dining area, the space is brightened by natural light from three directions. Of course, views of the private garden outside create quite a sanctuary.
Upstairs, a dormer was added over the two bathrooms. This increases the usable floor space in the now ultra-modern baths. And the main bedroom suite's bath gains architectural interest from the roof slope.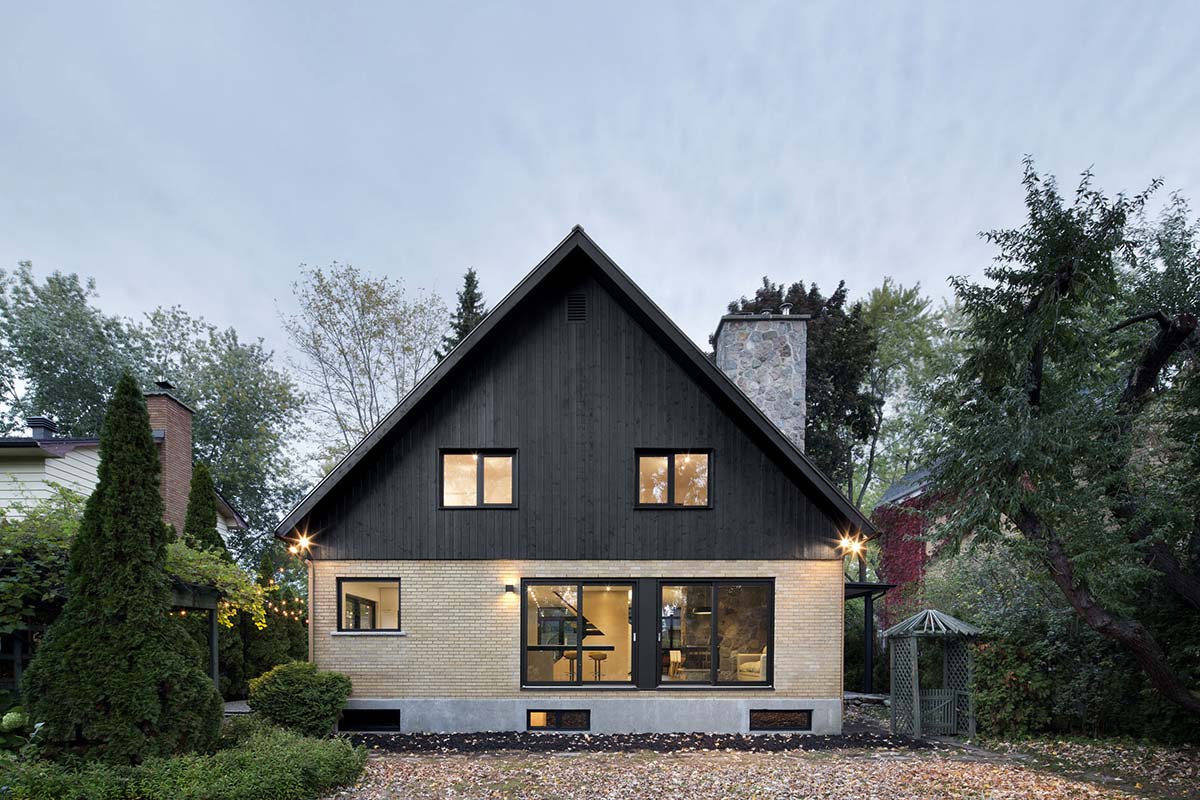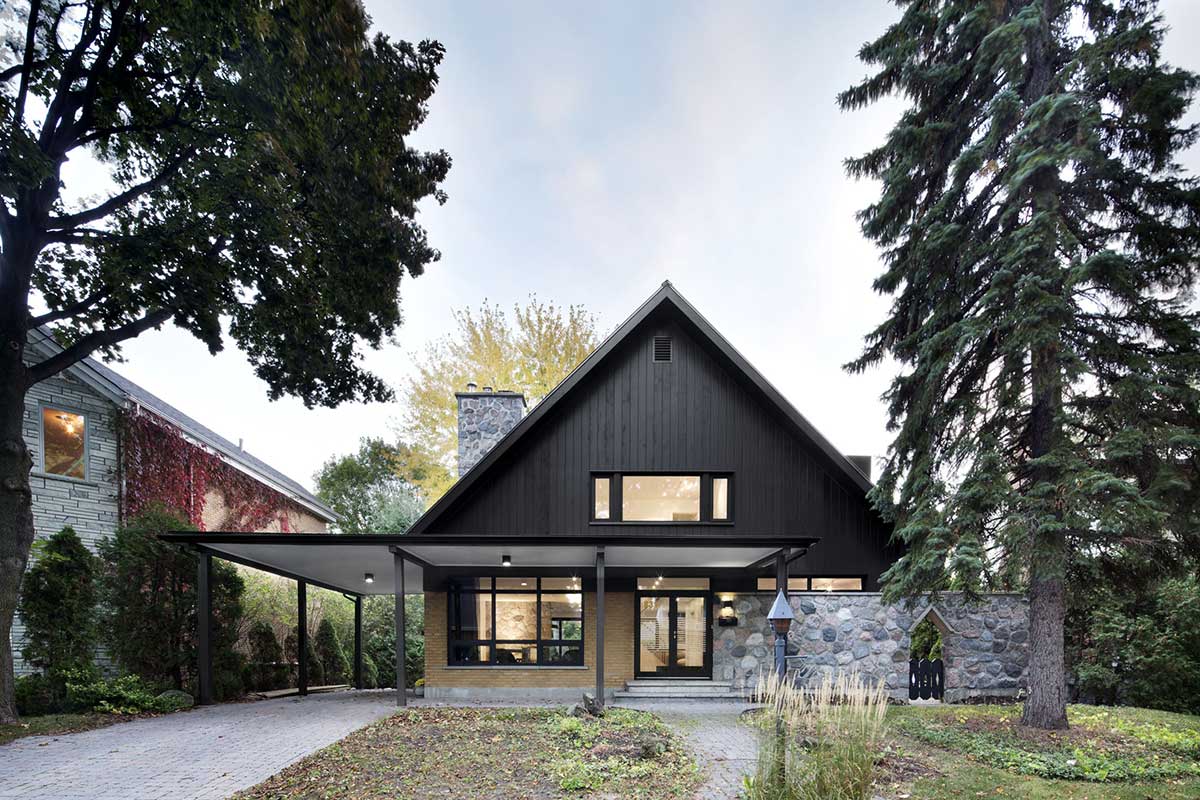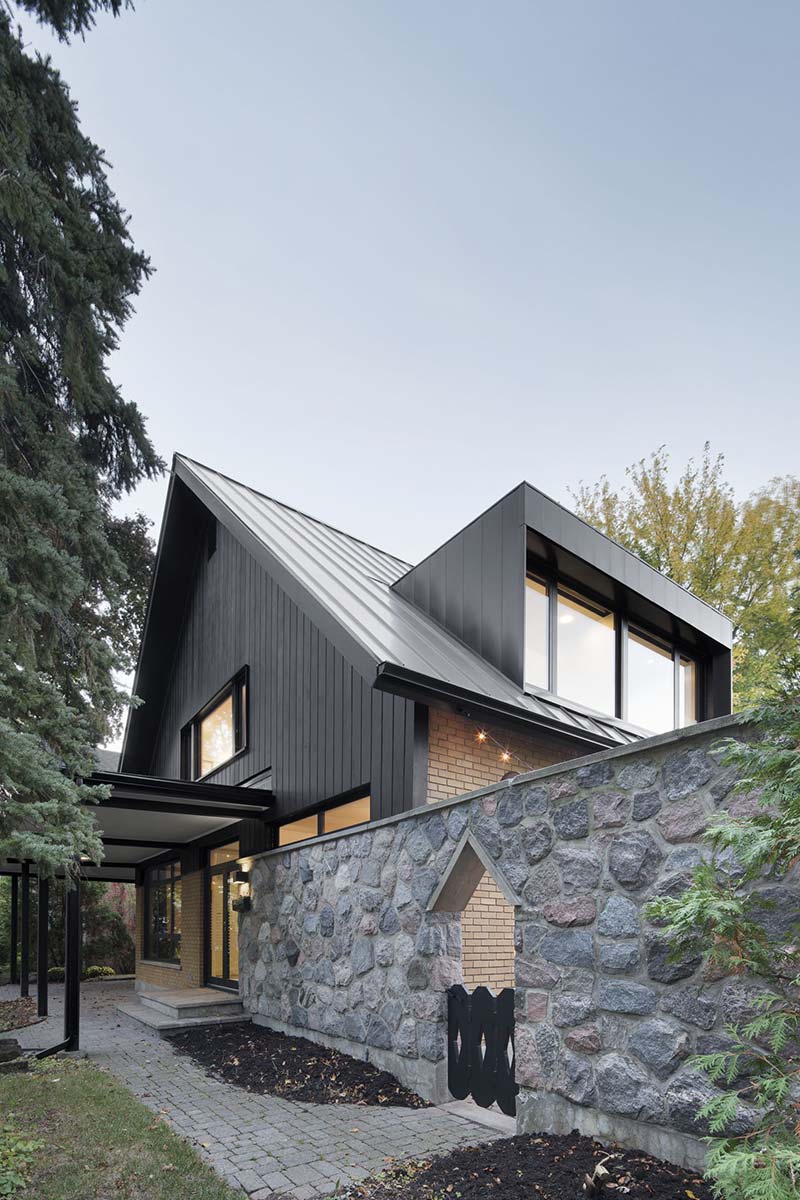 The center of attention is the new stair. First, you see a dynamic maple cube with angular cutouts hinting at the stair within. Hot-rolled blackened steel stringers nestle gracefully inside and support thick open maple treads. Frosted glass below and clear glass above the landing spread light through all three floors.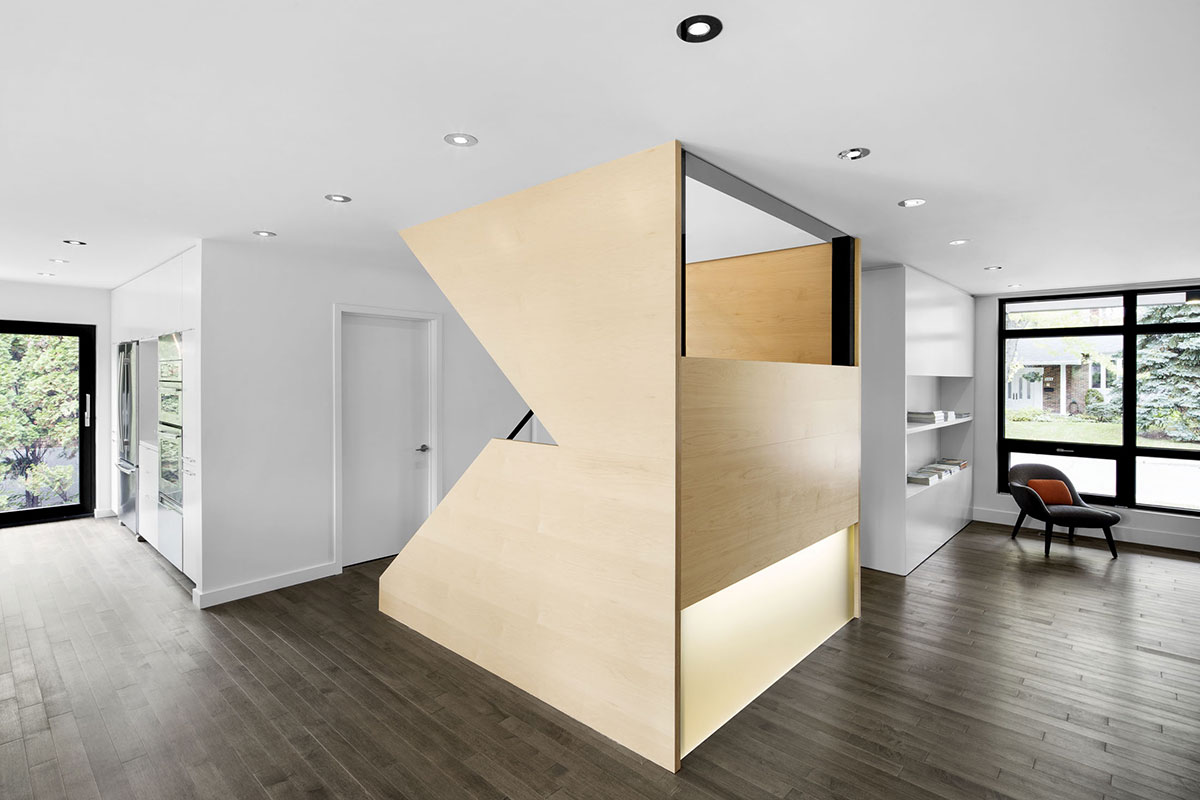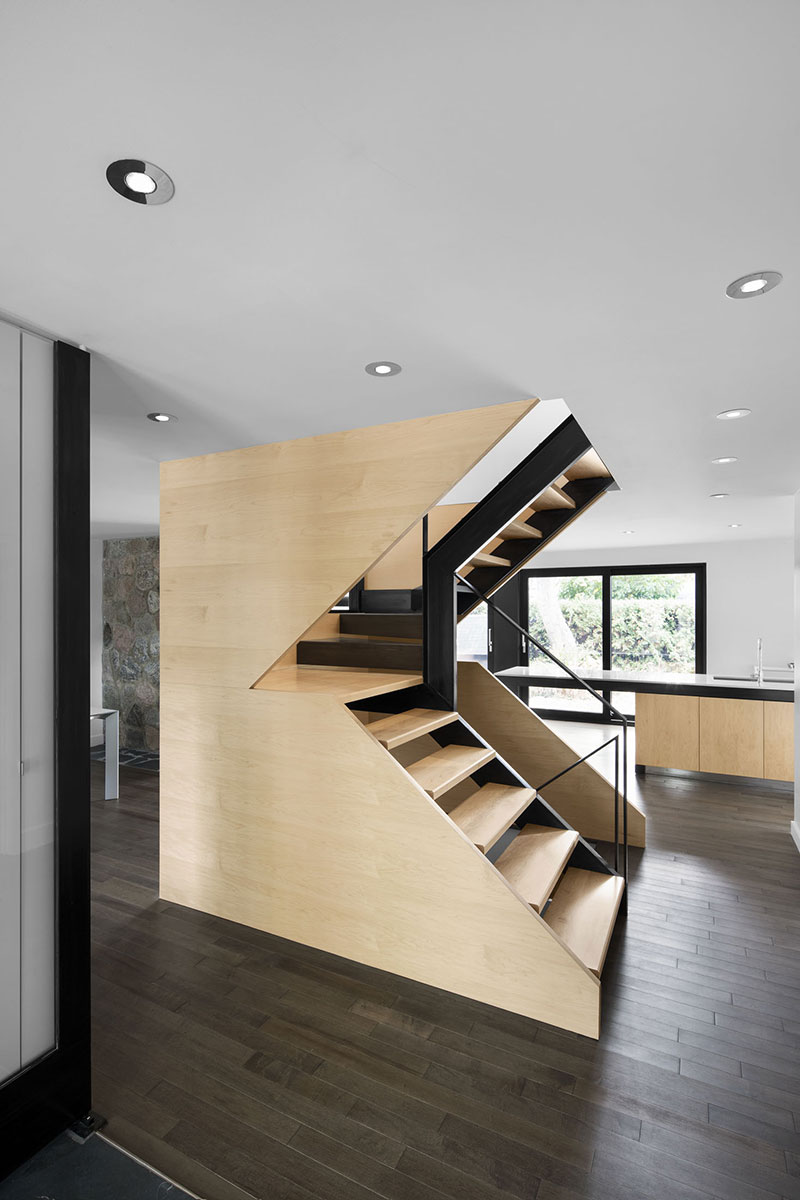 My favorite area is the kitchen where I could cook and entertain a group of friends in style. There is plenty of stream lined and concealed storage to keep every item in its place. The island's beefy slab top extends nearly 8 feet beyond the maple cabinets for a counter height dining table.
Retained and restored, the original three-sided natural and rough stone fireplace adds a sense of history and contrasting texture to the contemporary plan and crisp interior. The pivoting glass doors inside the entry are a friendly way to keep cold drafts out of the living area.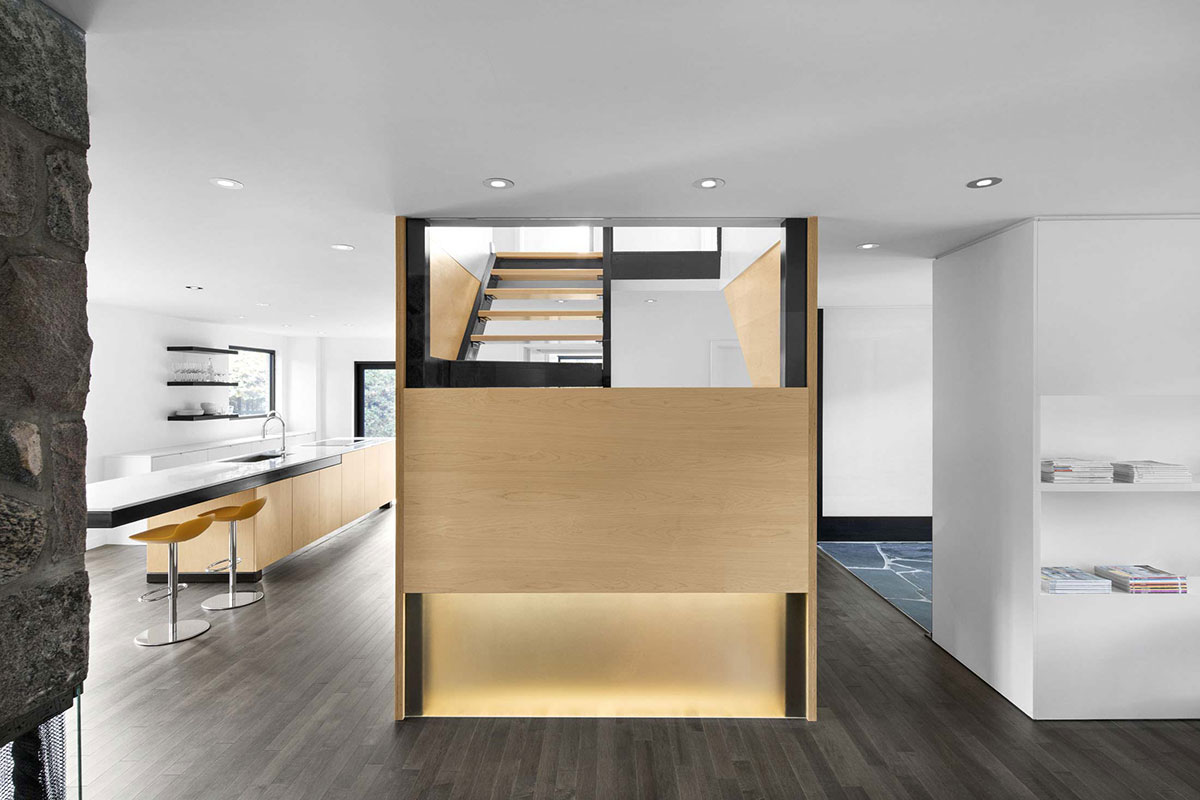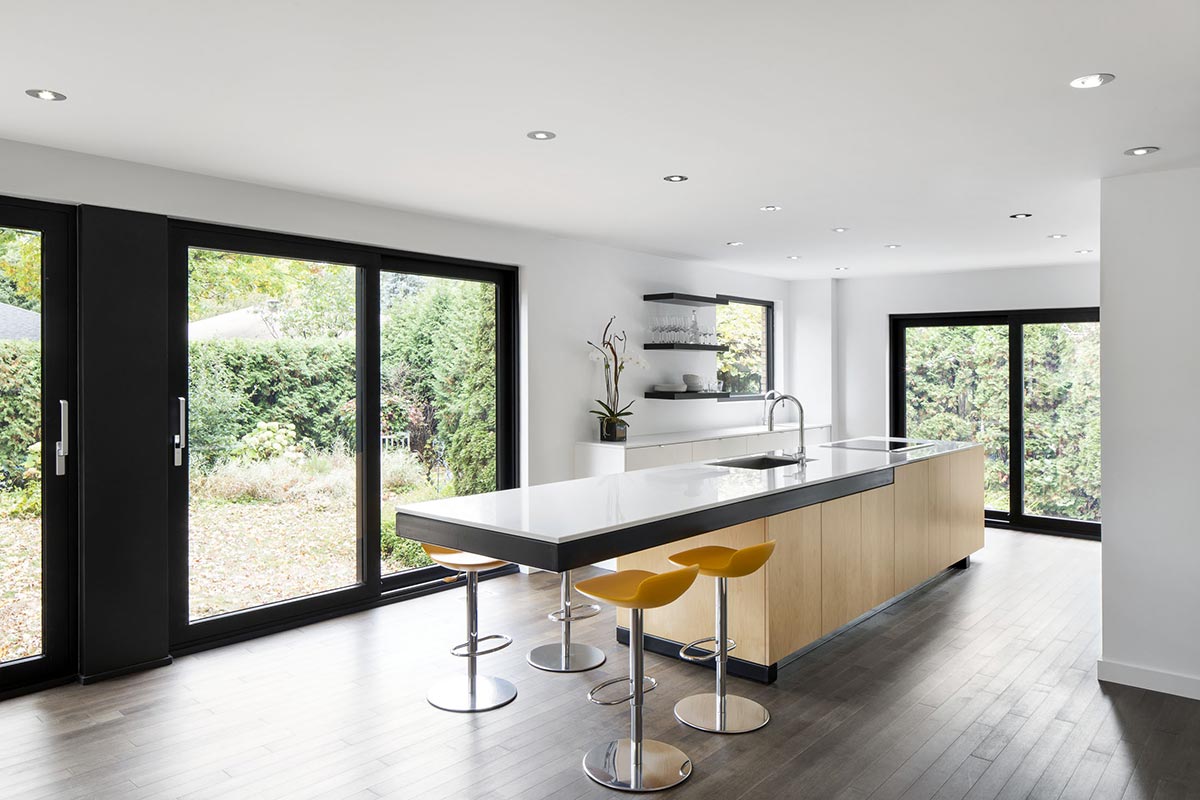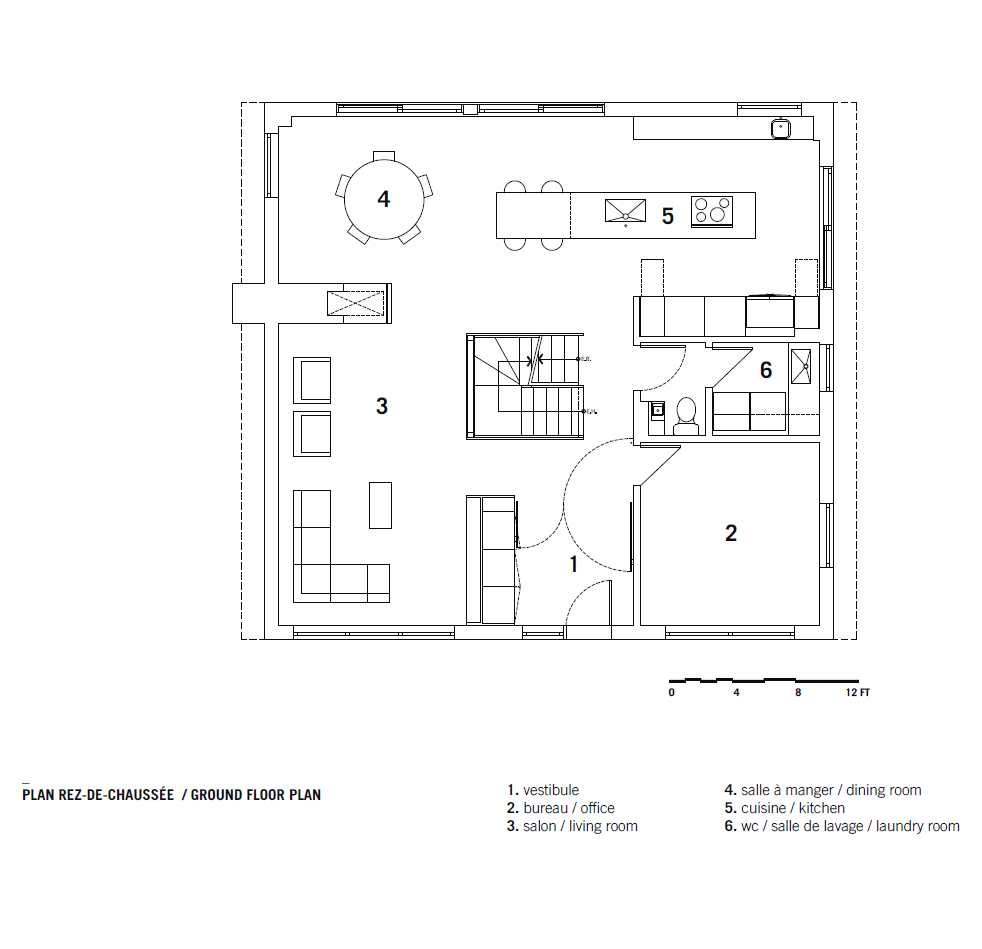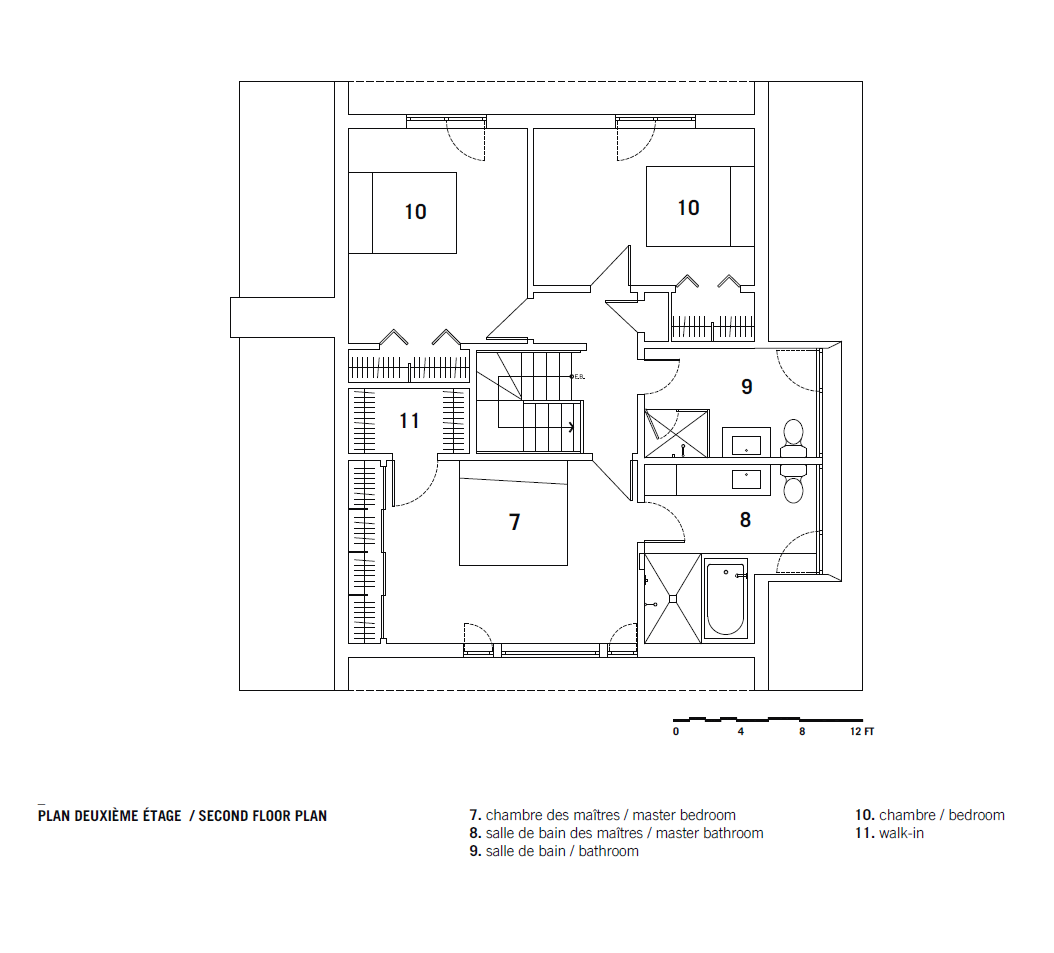 Architects: Naturehumaine
Photography: Adrien Williams