Sustainable building takes on many forms and every effort is valid and worthwhile. A less frequently considered factor in environmental building design is creating a home that allows full access to individuals with varying physical abilities. This is typically called universal design, which should also implement elements that allow individuals to age in place. True sustainability considers long-term functionality.
FabCab, based in Seattle, designs and prefabricates fabulous houses. Two standard models are available: TimberCab is a timber frame house and ModCab is their modern home. The timber frame house is just that with SIPs (Structural Insulated Panel) walls and roof. ModCab is built entirely of SIPs. Of course, they'll customize the home to each client's specific needs.
These traditional homes have everything you would expect in sustainable additions. They include responsibly sourced wood, low VOC (Volatile Organic Compound) materials and finishes, highly insulated walls and roofs, energy and water saving systems, and efficient open floor plans that reduce the overall environmental footprint.
In this Port Townsend house of just 1,325 sq.ft., these features are enhanced by the home's hidden amenities. The kitchen is overflowing with easy to implement ideas. Cabinet drawers open with just a touch. Drawers in both the dishwasher and microwave give safe and easy access. And what foodie wouldn't want a pot filler over the stove? The spacious bath has a shower without a step to eliminate another potential home hazard.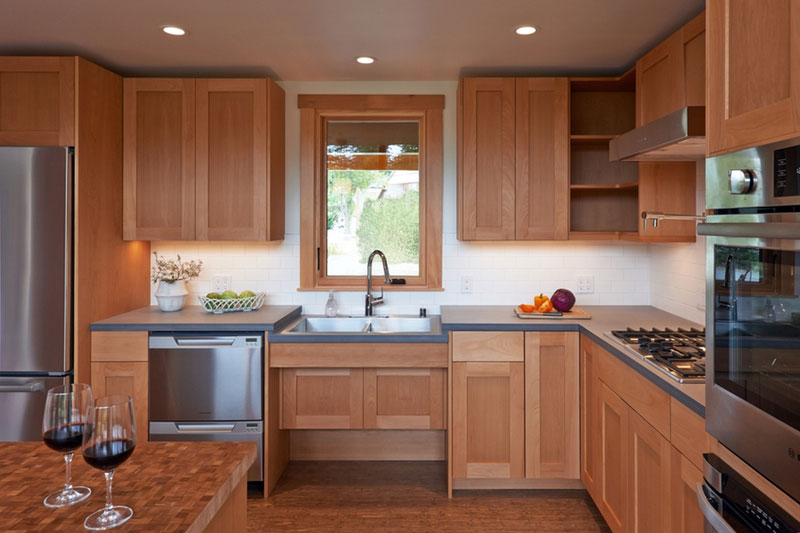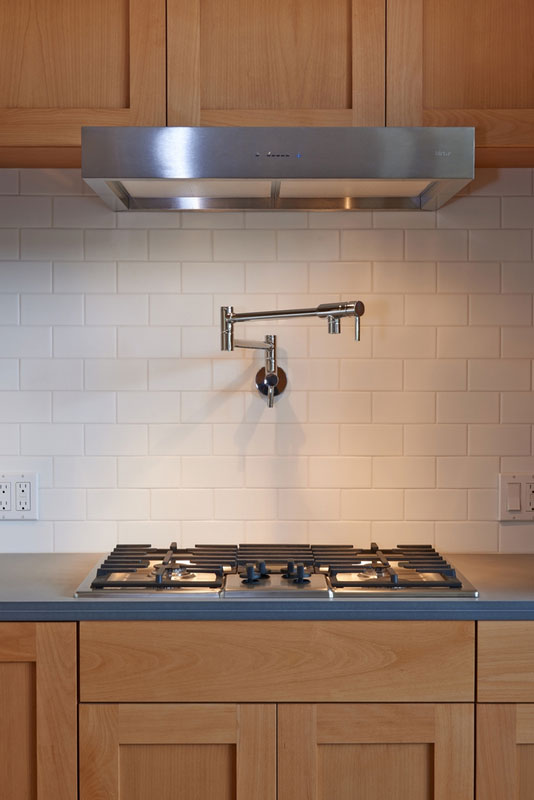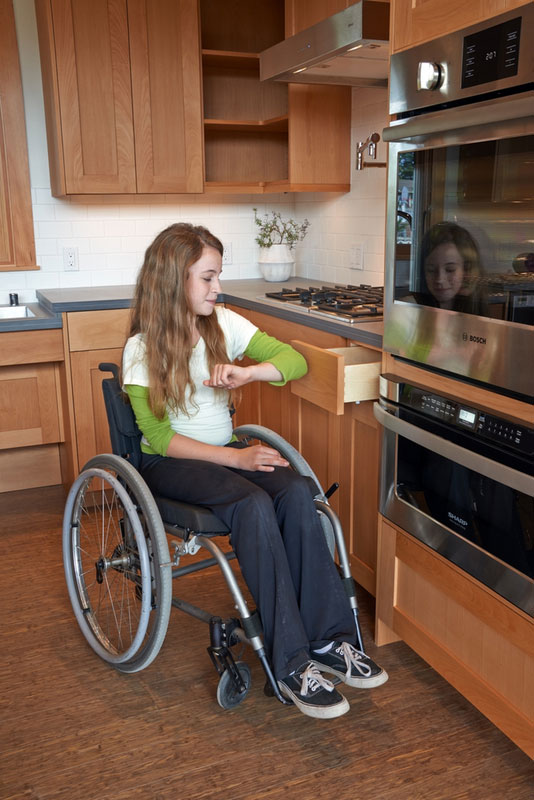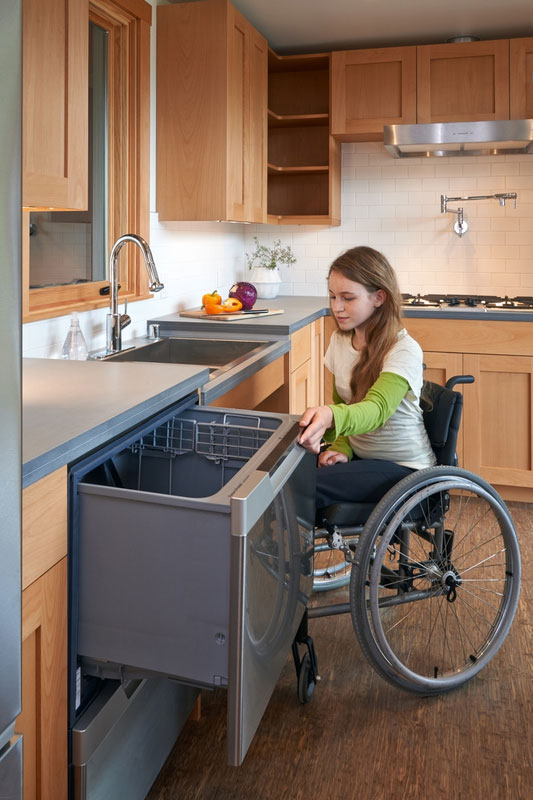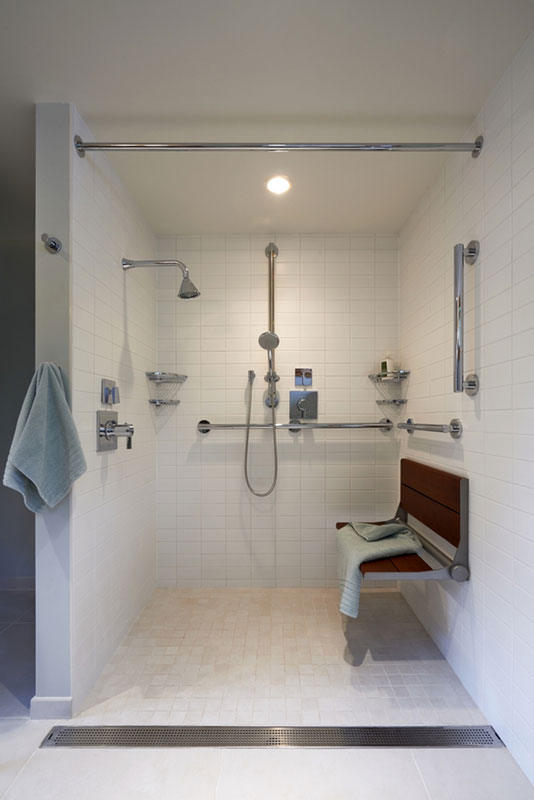 Architects: FabCab
Photography courtesy of Dale Lang