Just 800 square feet in Montreal, this former tire shop is small in size and environmental footprint. Designers Mark Fekete and Viviana de Loera, Mark+Vivi, turned the former industrial space around. Their two level home studio is designed to be an active part of their community and a show place for their work and others' art as well.
The street facade window is a storefront gallery, adding privacy to the interior space as well. A gallery wall stretches between the front and back entrances. The display's crisp white ledges make it easy to set up a show or change art on a whim.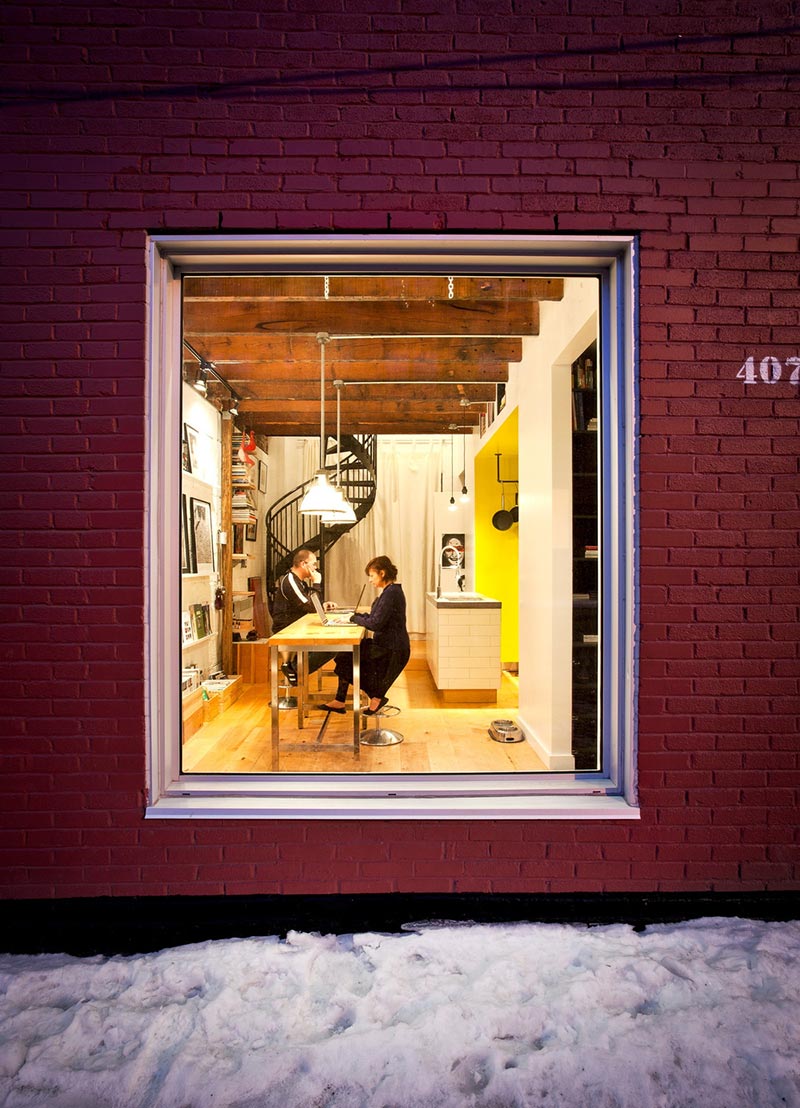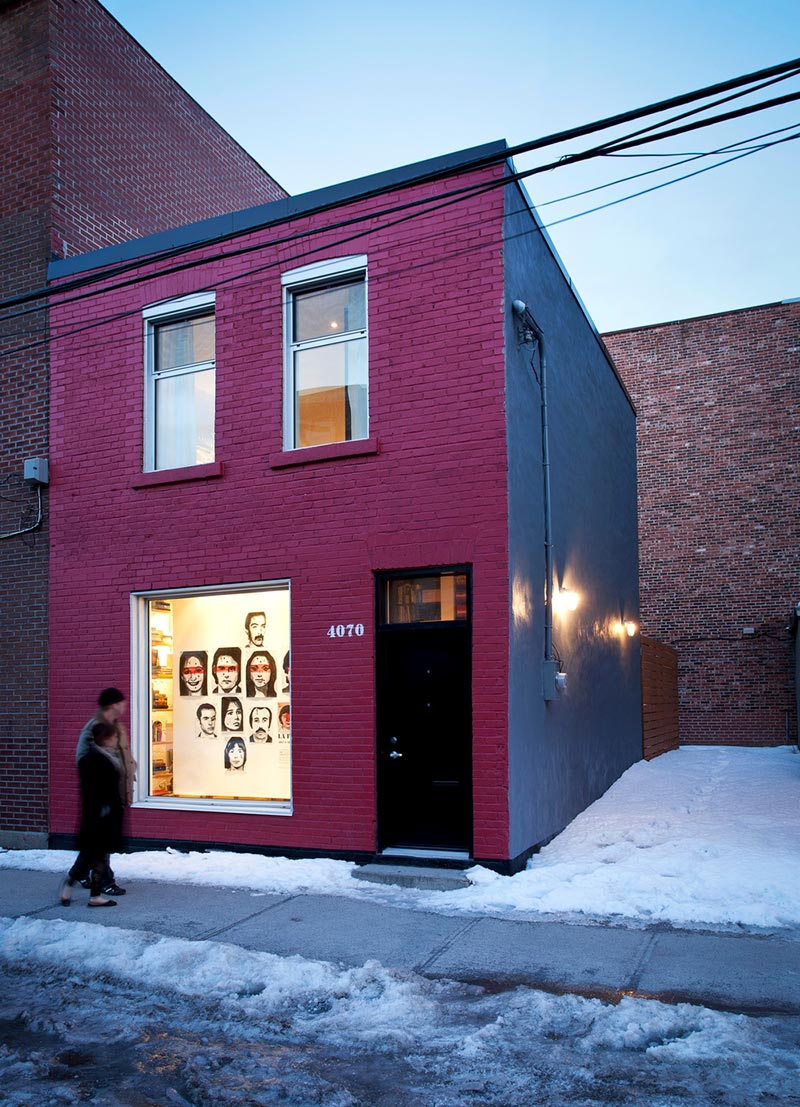 Timber floors span the full length of the open living, dining, and kitchen. Creamy white walls and ceilings highlight the art, the wooden floor, and the now exposed timber beams. Between the front entry and a powder room, the kitchen is notched. Two small prep areas, one being a concrete topped peninsula with sink, are wrapped in a ribbon of sunshine yellow.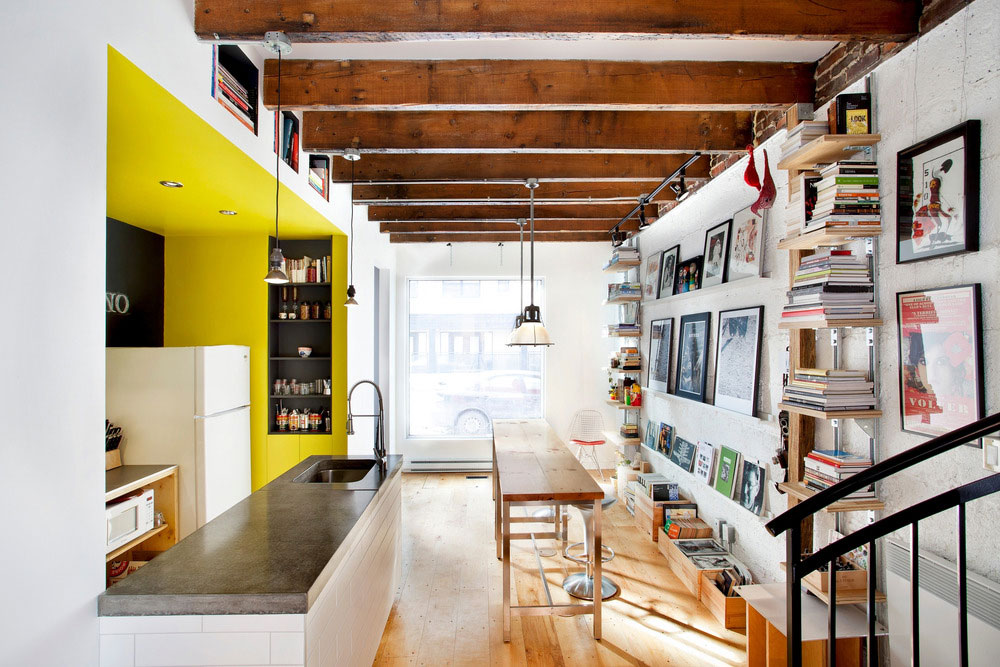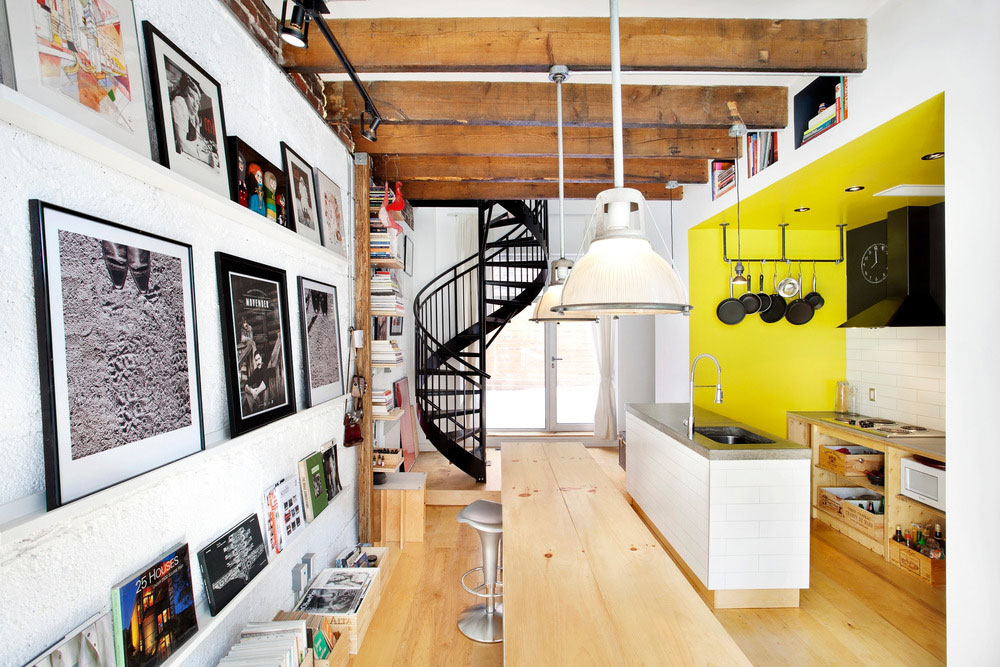 A black steel spiral stair continues the industrial vibe as it takes you to the sleeping level above. Modernity rules here in the spacious bedroom. Opposite the closet enclosure becomes a gallery wall. The bath is enclosed only by a drapery.
Two crisp white porcelain vessel sinks rest on a locally sourced timber shelf. Below the sinks, the space is open displaying the gleaming chrome plumbing and a brushed stainless towel bar. The bright red tool chests for storage are witty and functional. Local materials, energy efficient heating, cooling, and windows, combined with reuse versus new build make this a win-win project.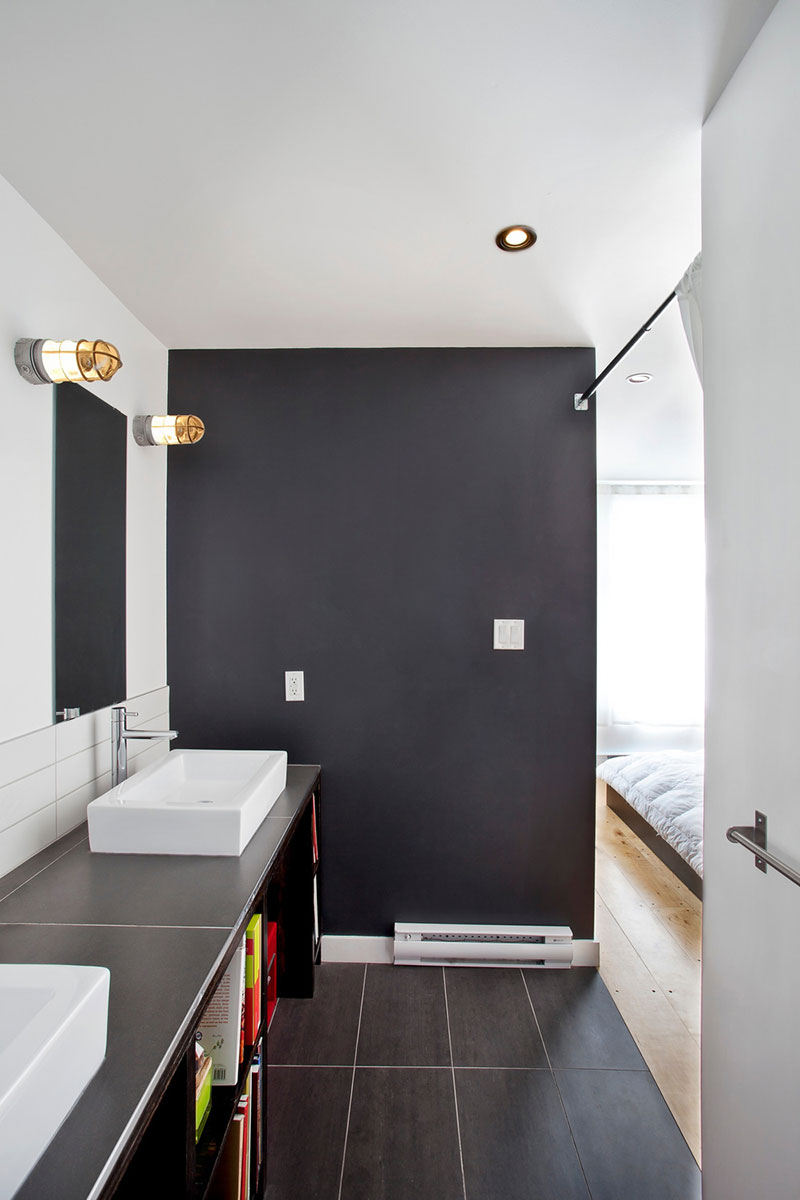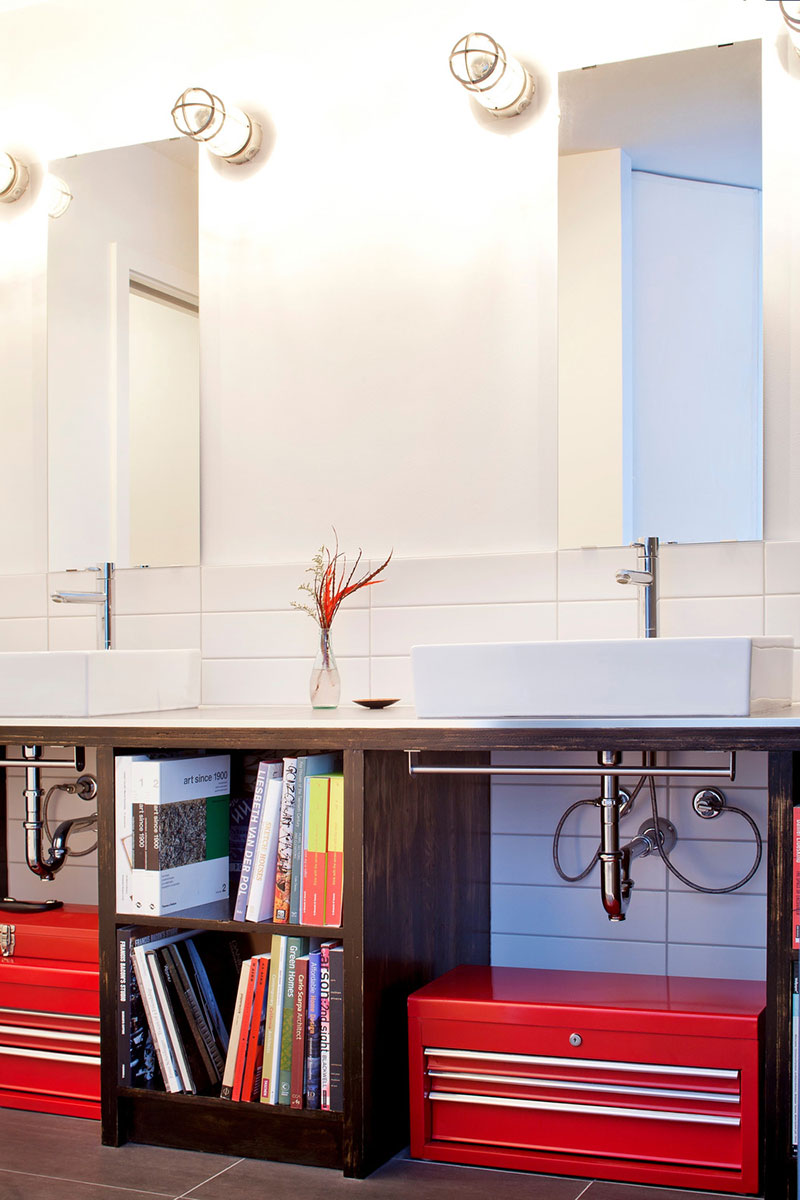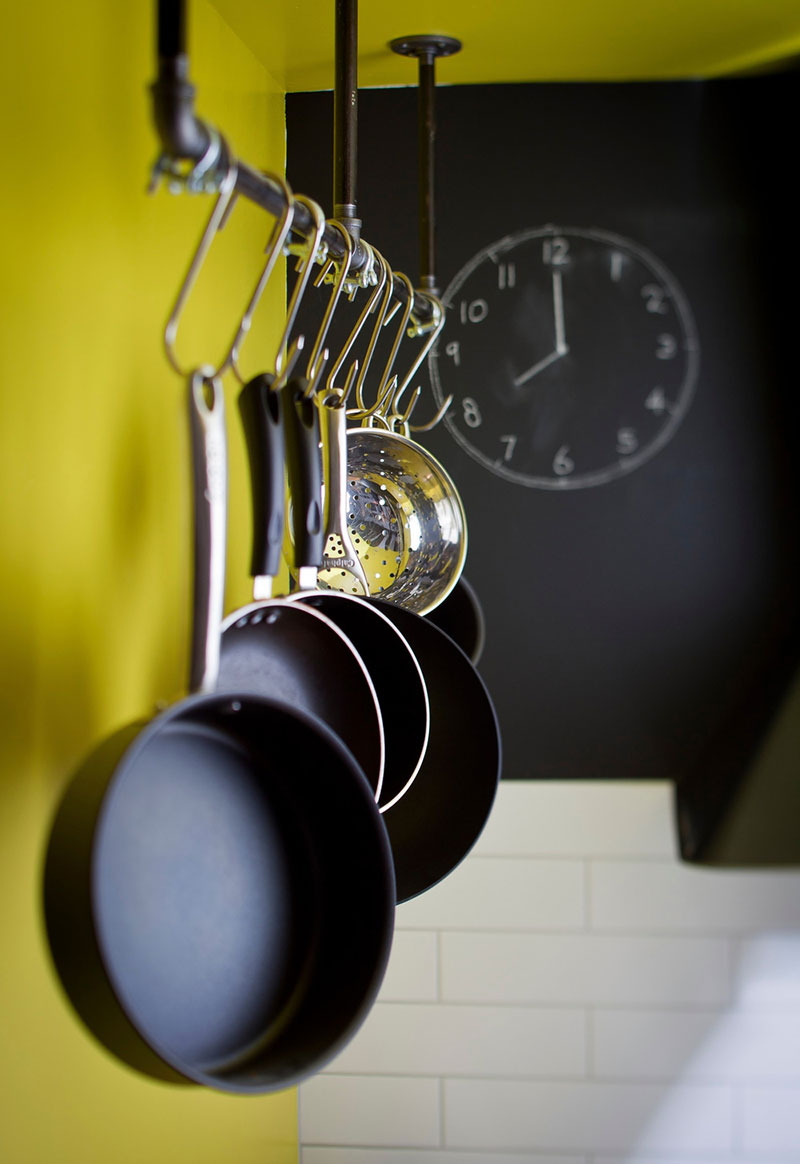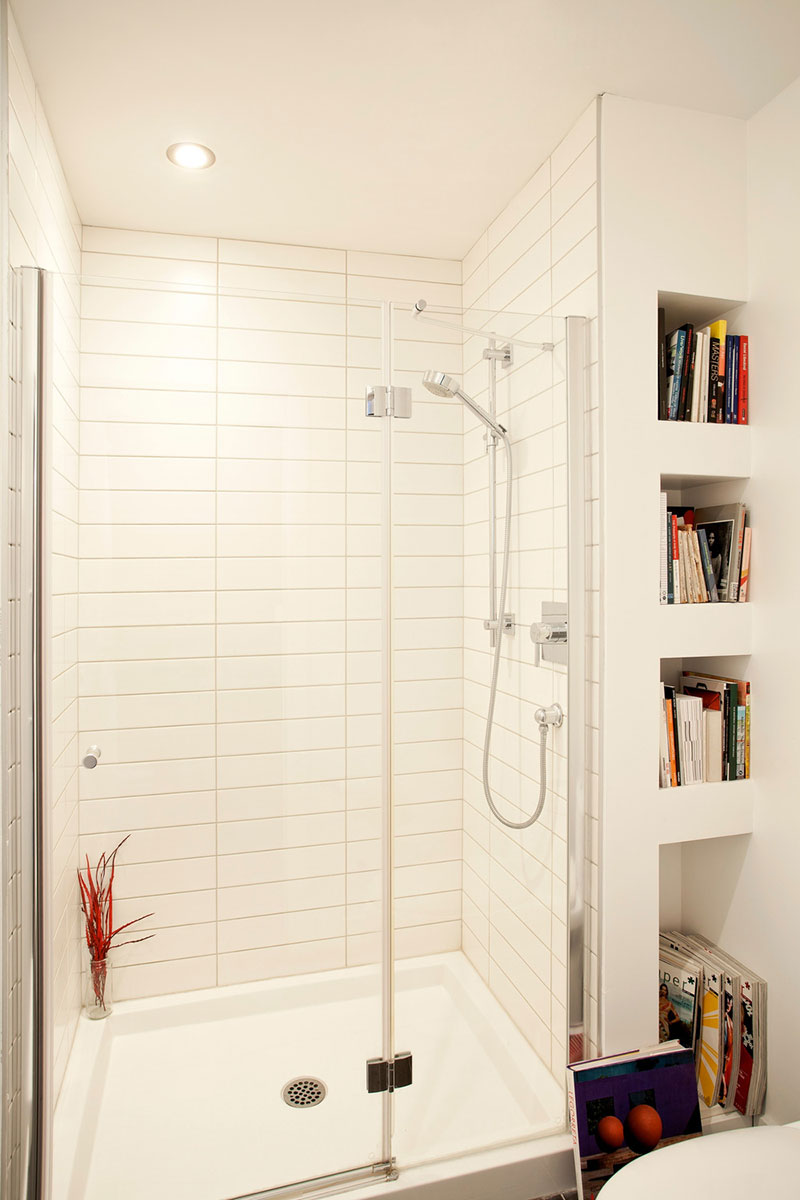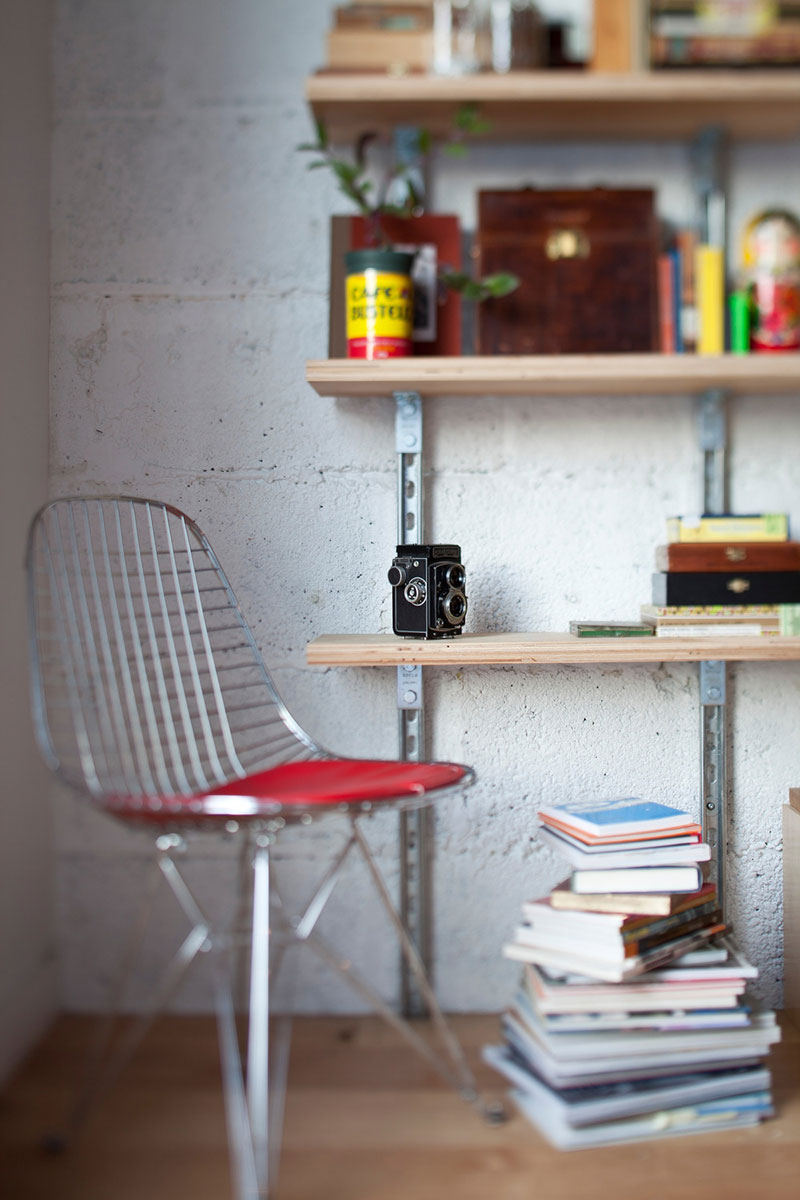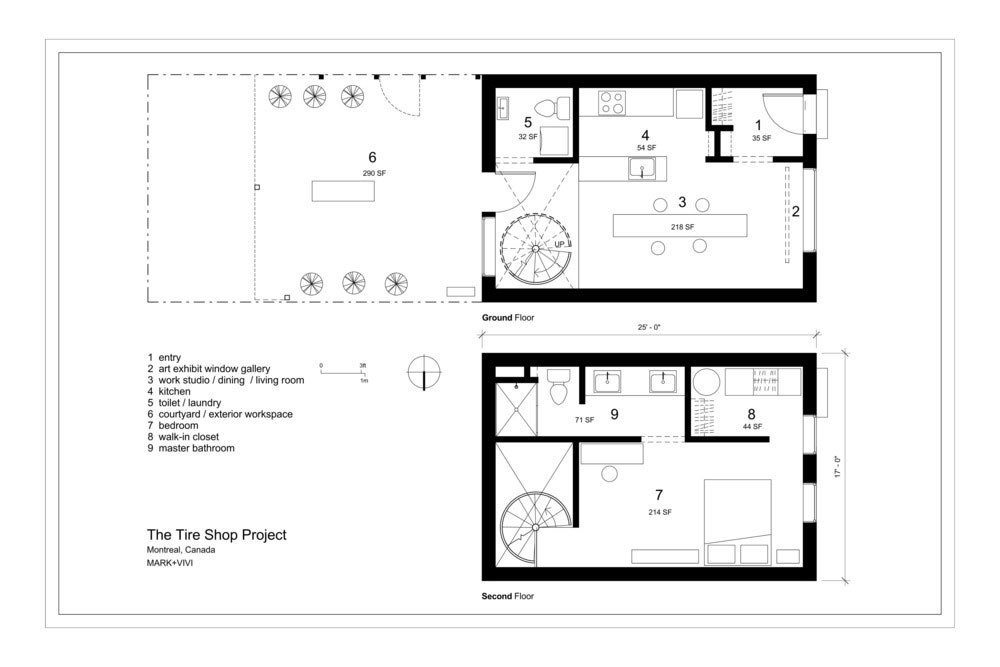 Design: MARK+VIVI
Photography: Adrien Williams