If you find great joy in cooking, read on! Cuisines Steam can make your kitchen dreams a reality. Kitchen aficionados Brigitte Boulanger and Jean Côté founded the company to bring modern aesthetics and ergonomics to today's home owners.
Each kitchen is designed and built for every client's specific tastes. Using a tried and true recipe of research, new technologies, highest quality materials, and attention to detail with a dash of surprise delivers a truly tasty outcome. Components fit together like a kit of parts customized for your style of cooking and home. Create a zone for cooking, preparation, or storage, and the zones come with their own metal base.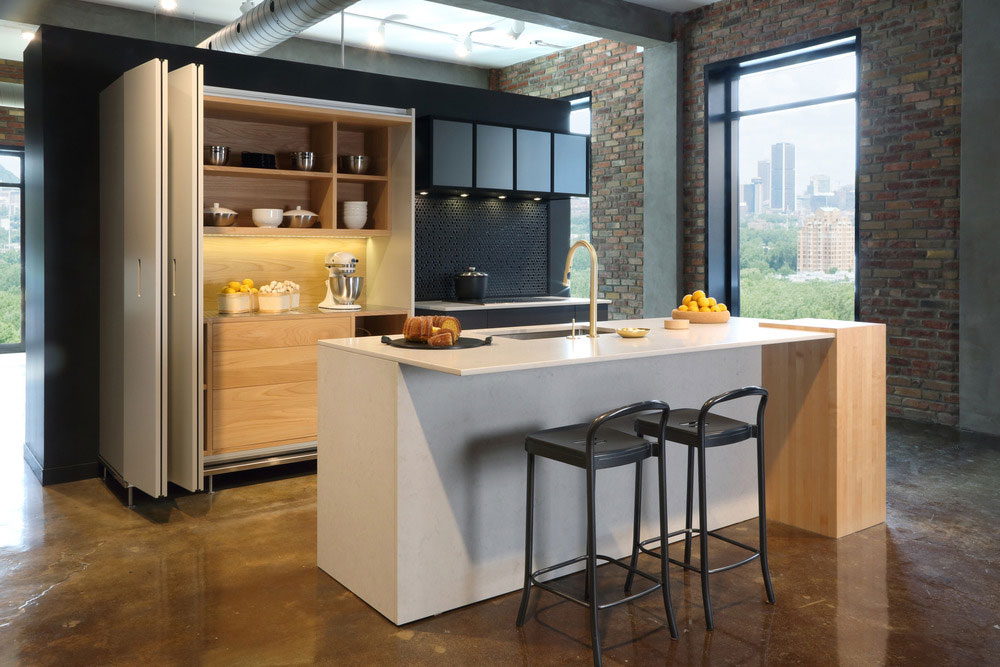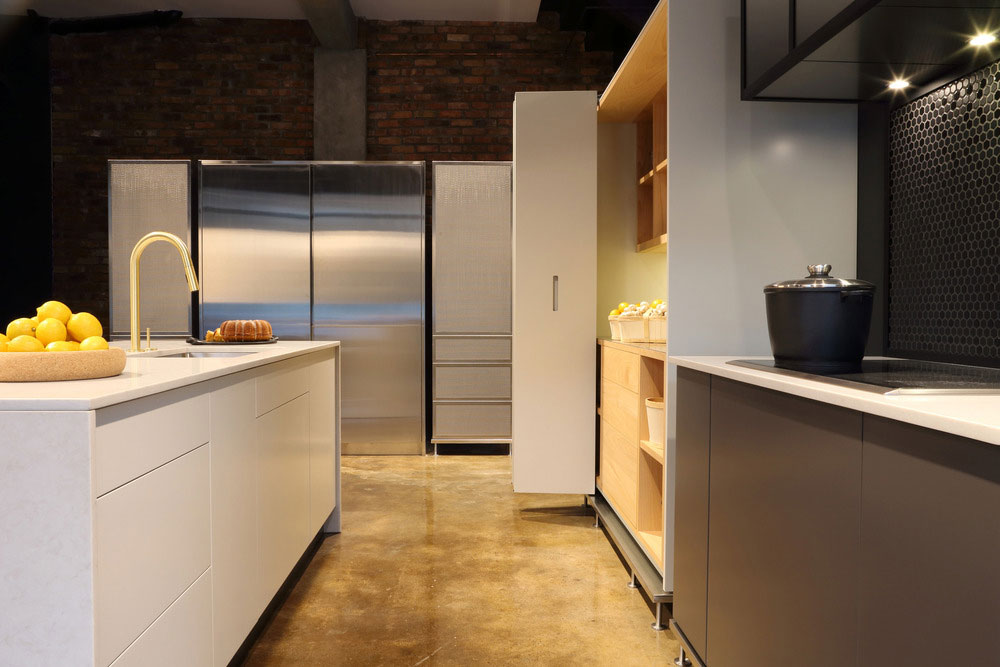 Let's start with their butcher block. This piece sits on one end of the coveted island and anchors it with proven performance, durability, and warmth. The tall food prep unit lies tidy behind sliding folding white doors. Open shelving inside floats over a counter for your food processor and stand mixer. Large drawers and open shelves are one of many options for the interior, all wrapped in warm wood that will have you leaving the doors open!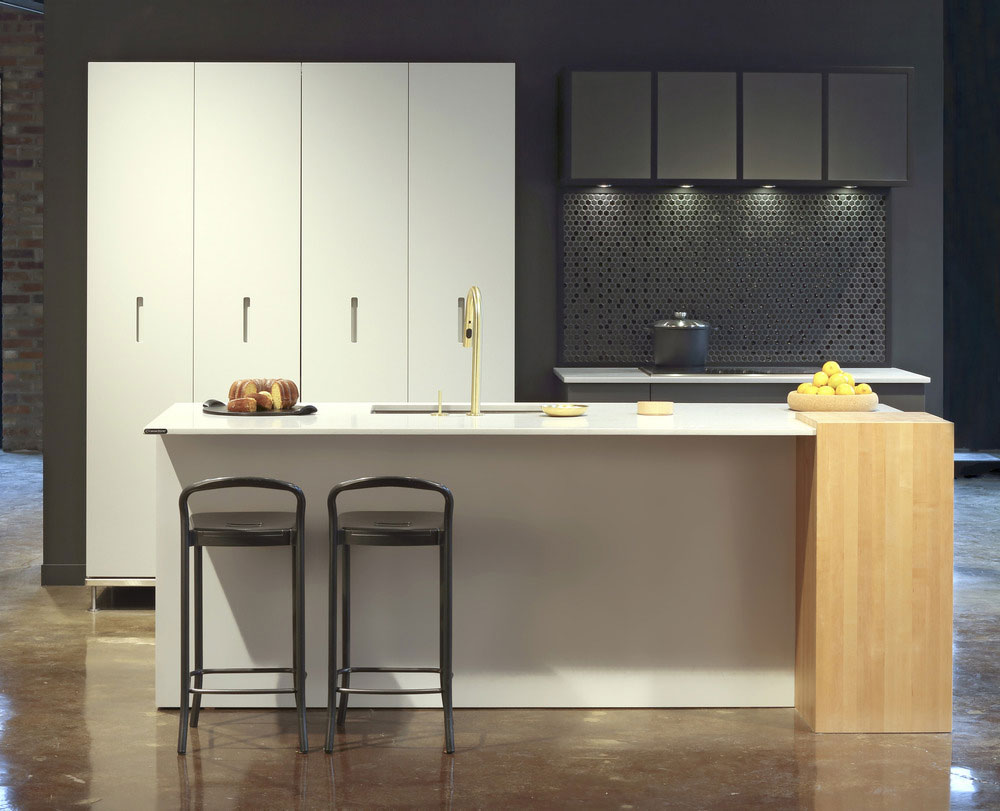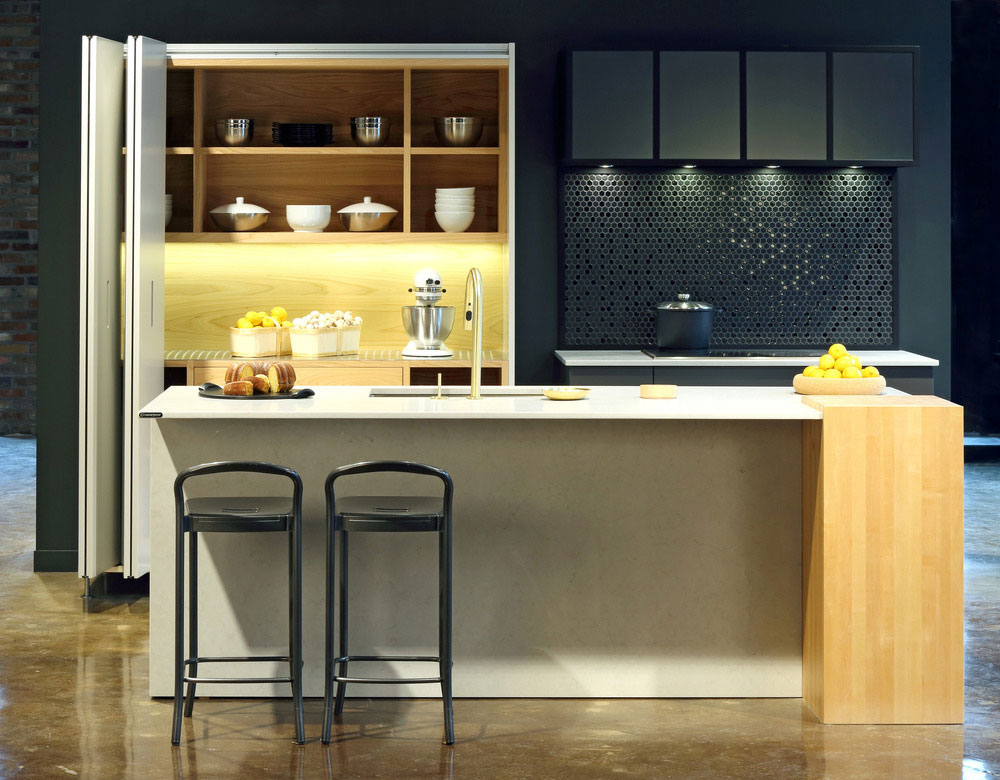 Pantry doors are metal and even removable for serious cleaning. Perforated metal forms the cooktop's backsplash and conceals the ventilation fan. Cuisines Steam lets you create your very own recipe for the perfectly functioning and remarkably tidy kitchen.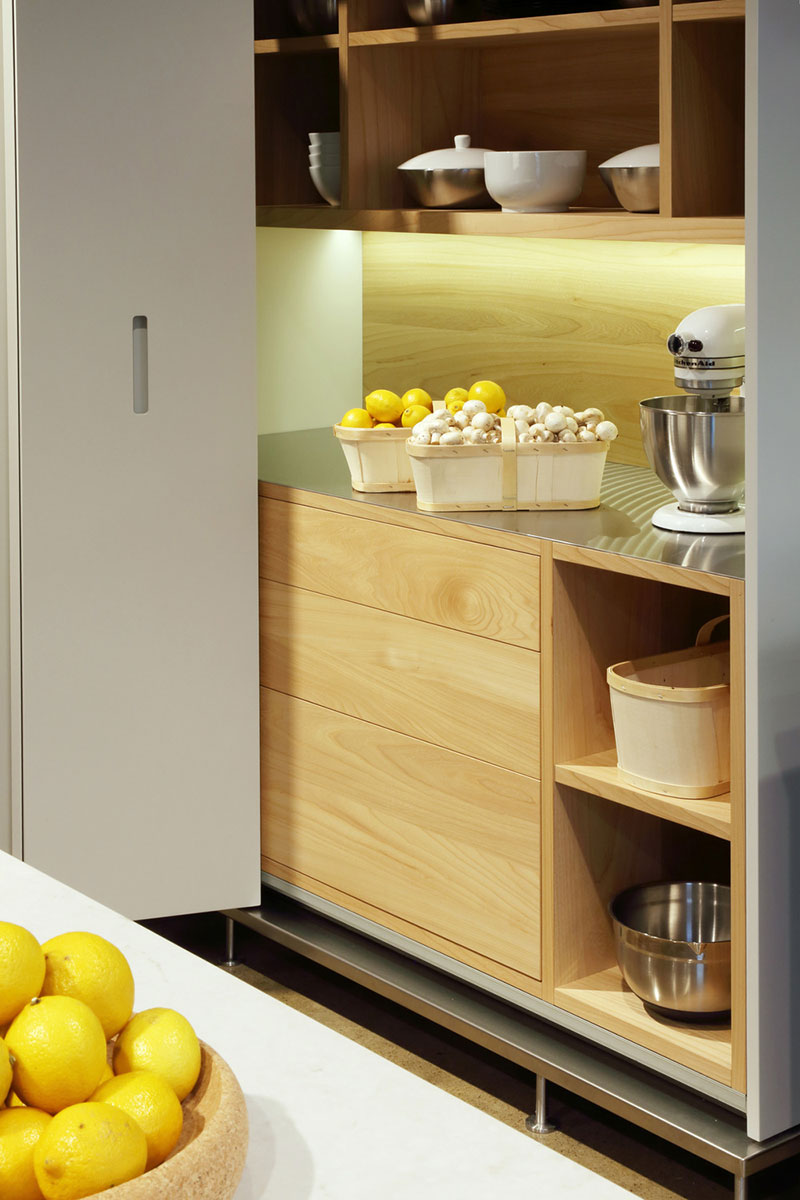 Design: Cuisines Steam
Photography: Mario Dubreuil