This is a truly creative and customizable house. The inspiring design by Harry Thaler is the home for artists in residence at the Museum of Modern and Contemporary Art in Bolzano, Italy. Combining studio and home for the needs of a variety of occupants fuels the imagination.
Picture an envelope of white walls and ceiling, and mottled concrete floors. Now add a wall of floor to ceiling windows with sheer fabric to filter the natural light. Creating a spacious live/work studio seems easy when flexibility is utilized. Every element within is adaptable and built from timber. The dining table works as a writing desk. Book cases store stools, reading materials, and new works. A raised rectangle on diagonal legs is a framed-for-focus multi-purpose table or desk.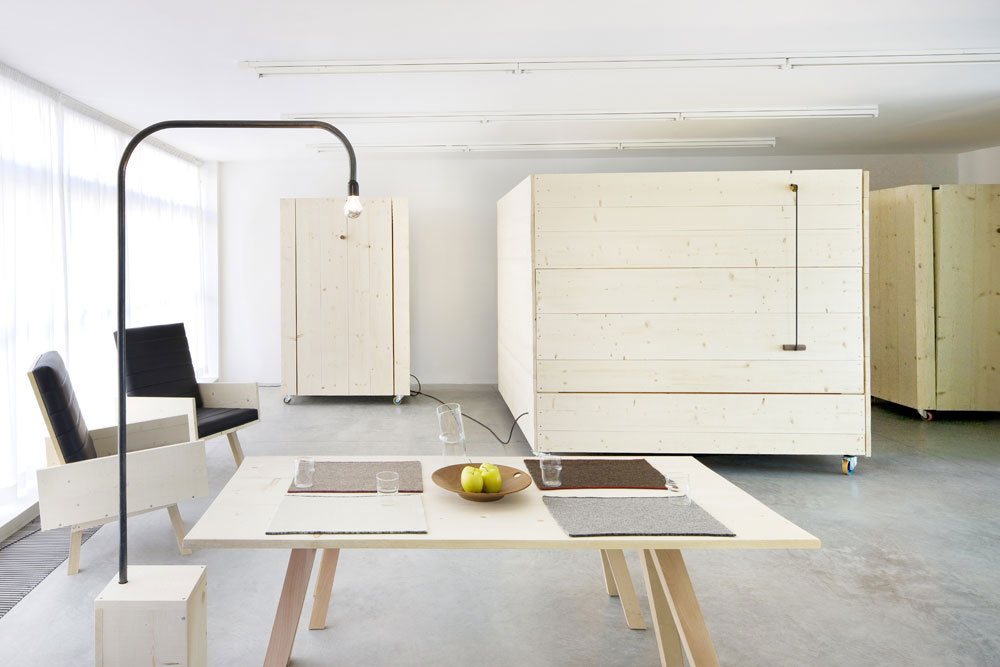 To maximize floor space and privacy, two sleeping areas are built in to timber boxes. The single bed folds out from its small foot print enclosure, revealing a cozy nook with its very own light and book shelves. On a large cube, fold-up and fold-out panels conceal a double bed, again with integral lighting. Even a wardrobe cube is provided with a matte black interior, a clothing rod, suspended drawers, and of course, a lighted mirror.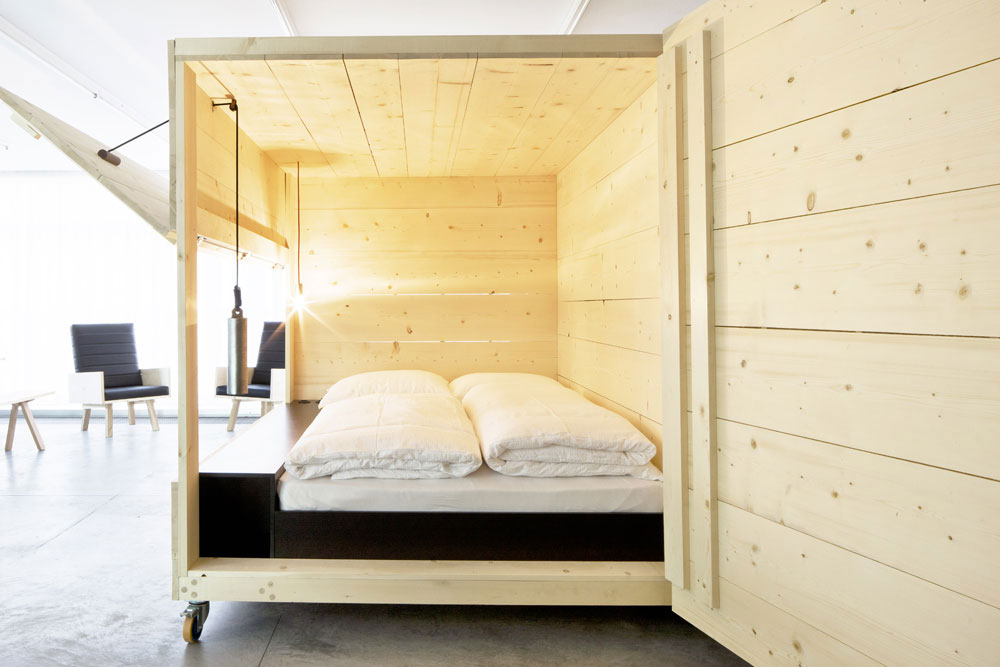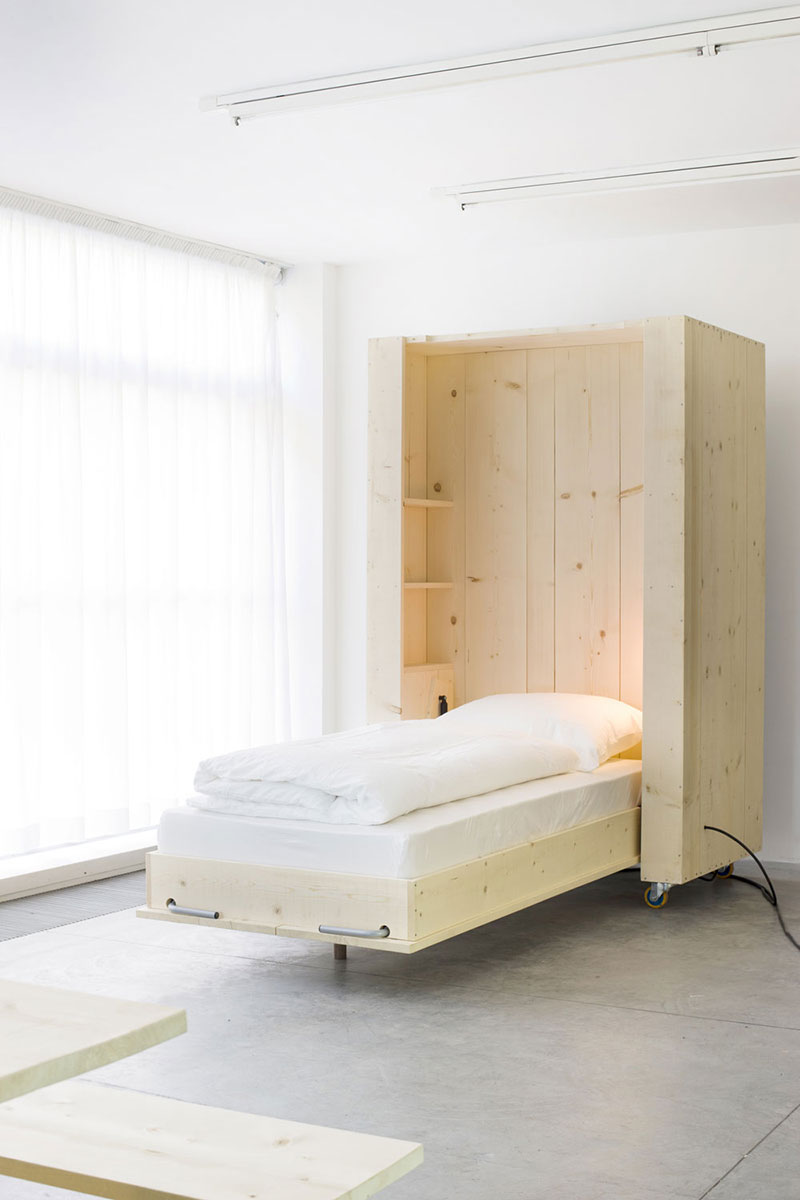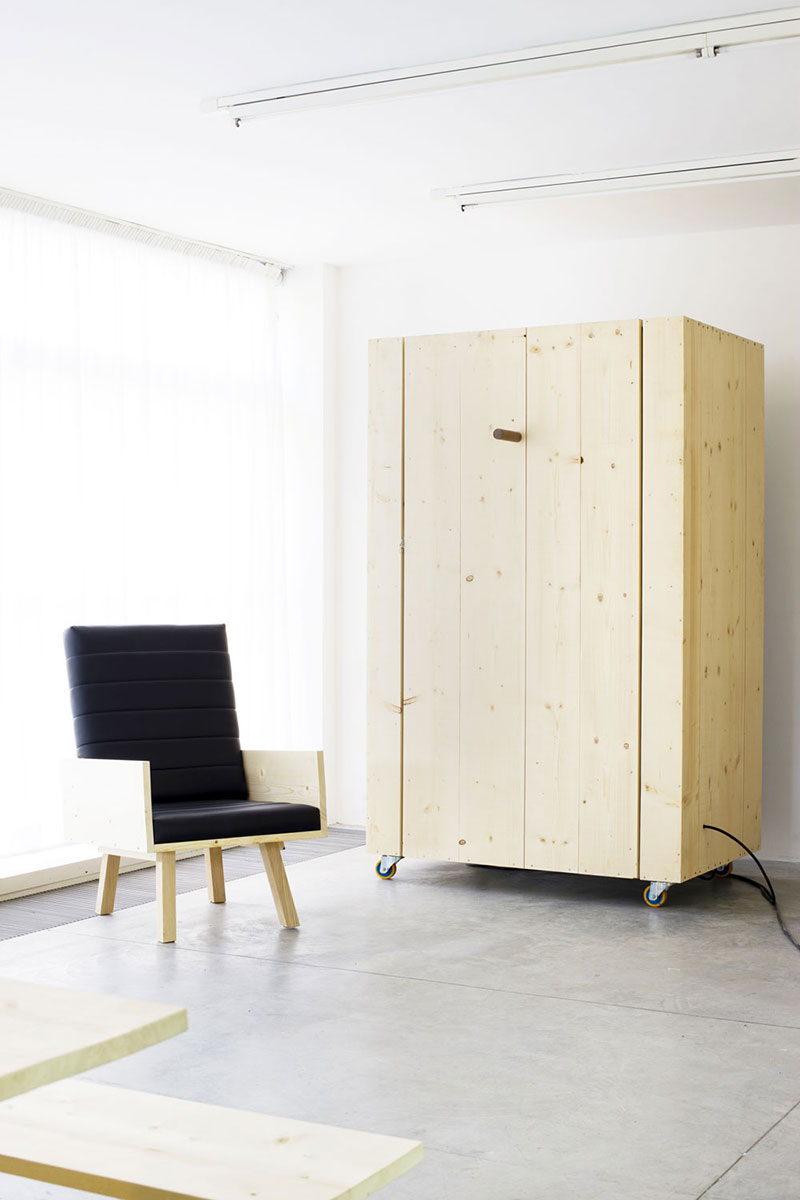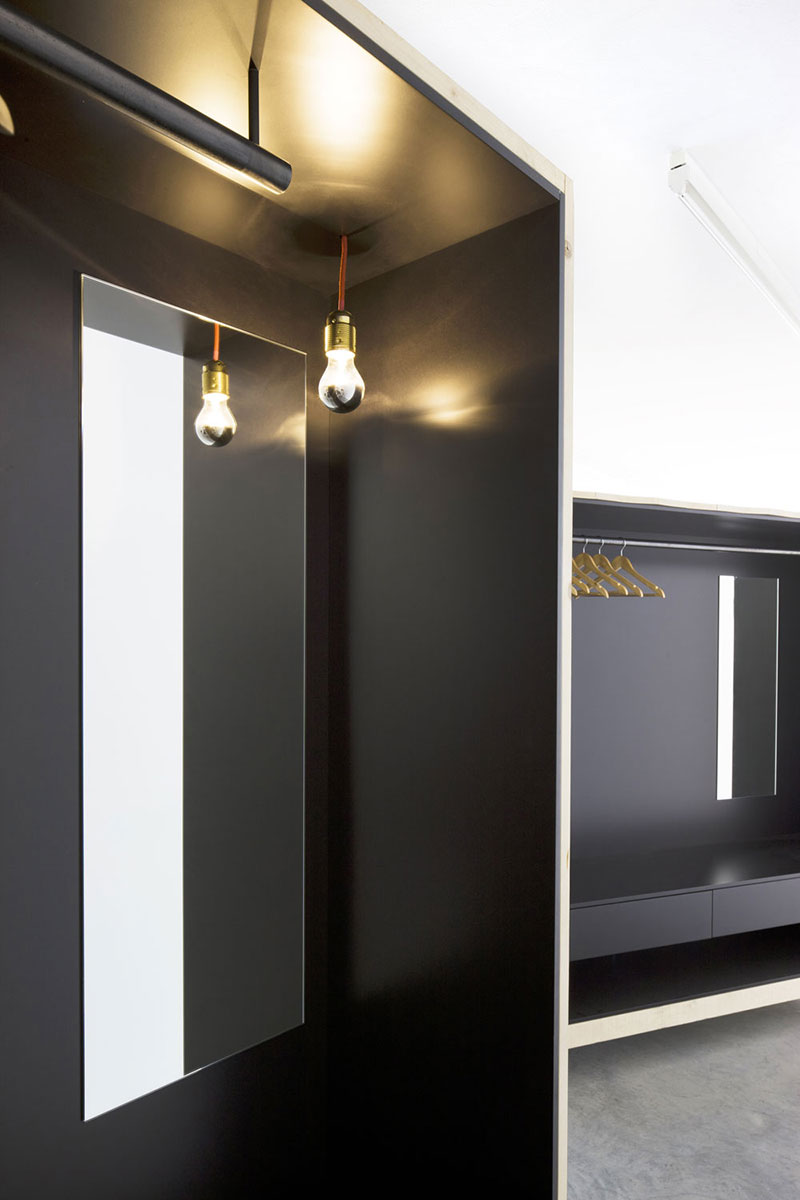 Not only can you tuck all these amenities away when you're working, you can also move them around the studio as you wish. The large pieces are all on casters for easy relocation. What about the wiring? Well, you just unplug before moving and plug it back in its new spot.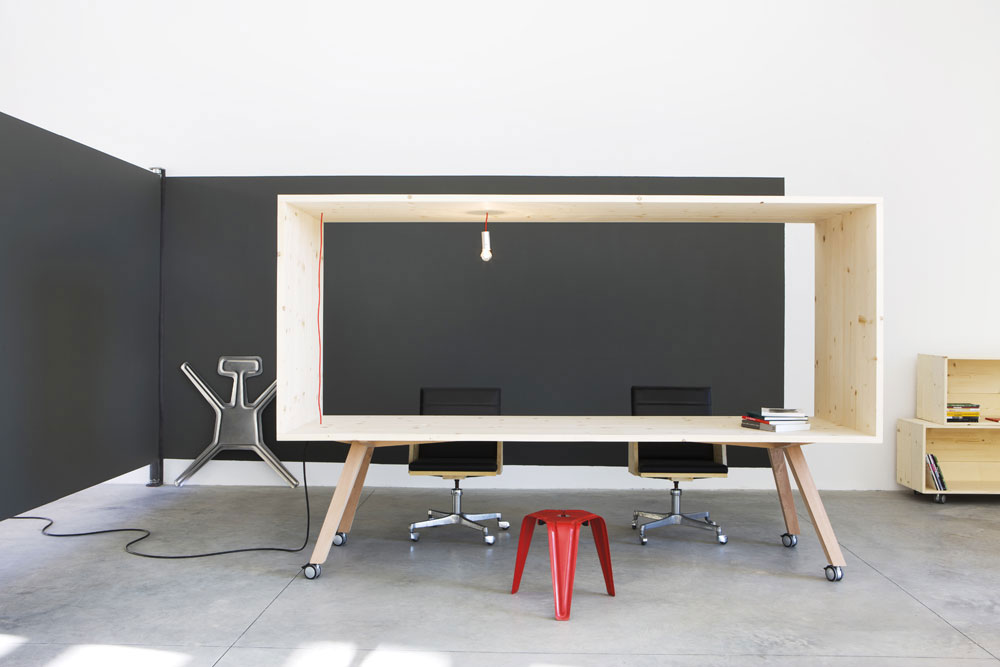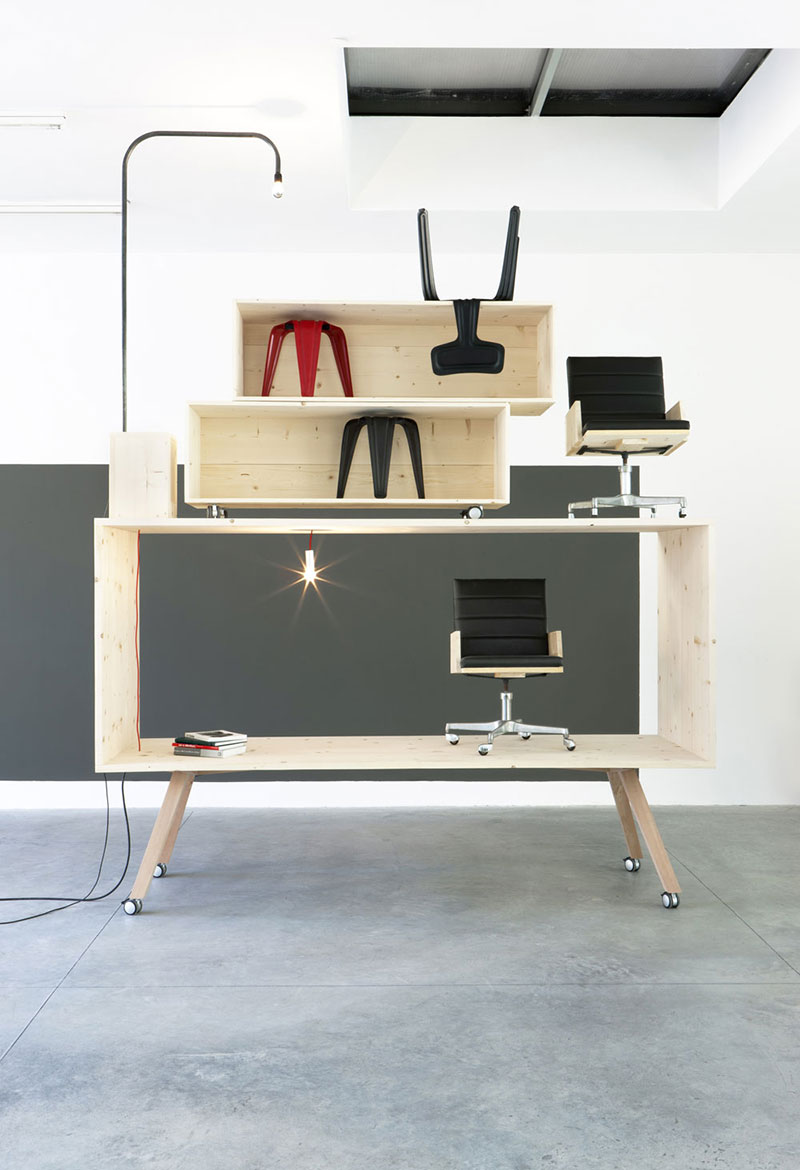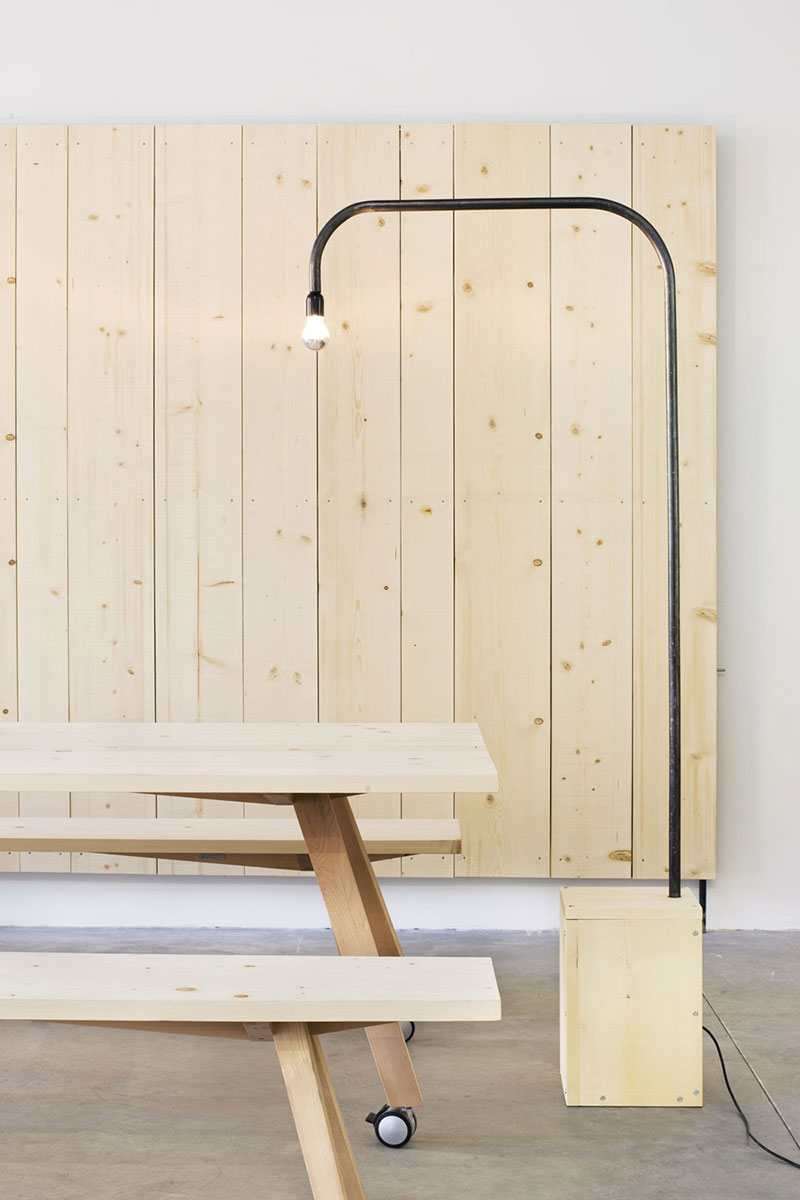 Design: Harry Thaler
Photography: Filippo Bamberghi
Commissioned by the Museum of Modern and Contemporary Art, Museion in Bolzano, Italy. This project involved the furnishing and rearrangement of the artist in residence studio and living space.