In the heart of Montreal, la SHED architecture transformed a dark duplex in to a bright colorful family home for four. All historic elements of the building were lost in previous restorations, leaving a clean slate for contemporary living and aesthetics.
The L-shaped two story home includes a garage, over which a slice has been removed from the building to create an upper balcony adjacent to the office. There's even a tiny storage room at the street side.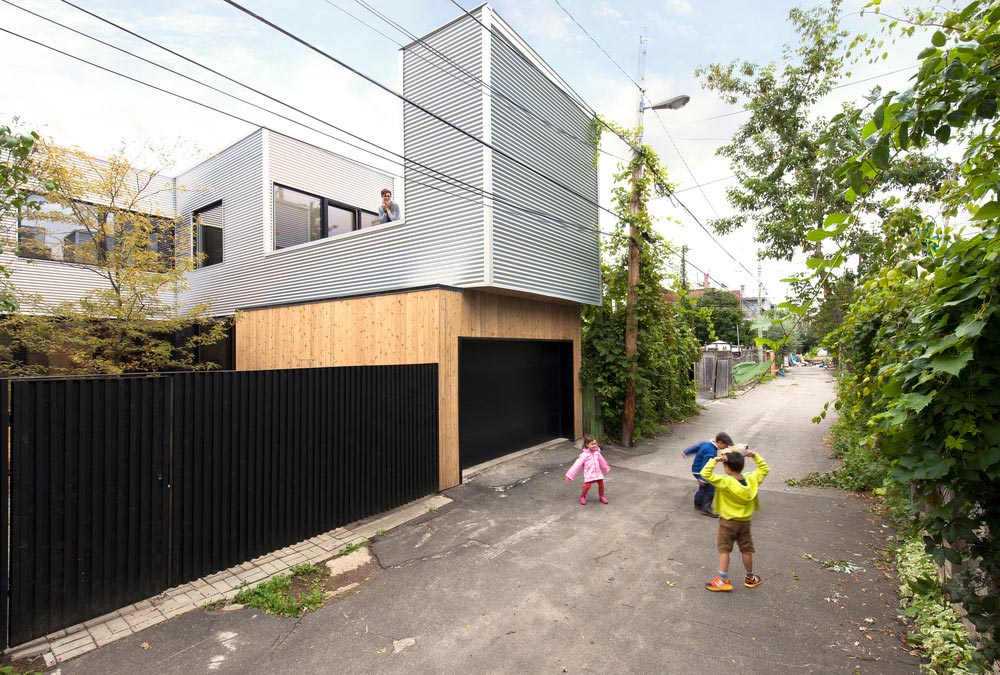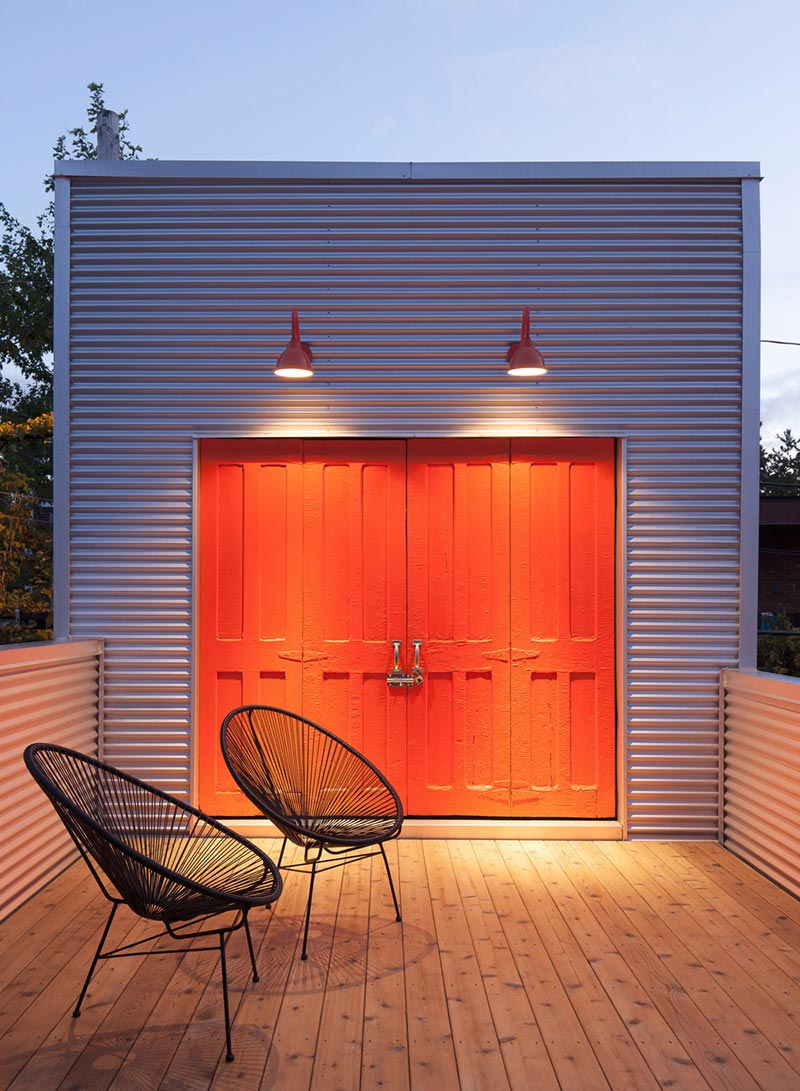 Opposite at the front entrance, a storage and bath core screens, and then transitions to the living spaces beyond. The core shares the entrance facade with a private lounge. Beyond the open living area is expansive with white walls and ceilings and wood floors that stretch from front to back. The timber even glides on to the terrace, accessible from two walls of sliding glass doors.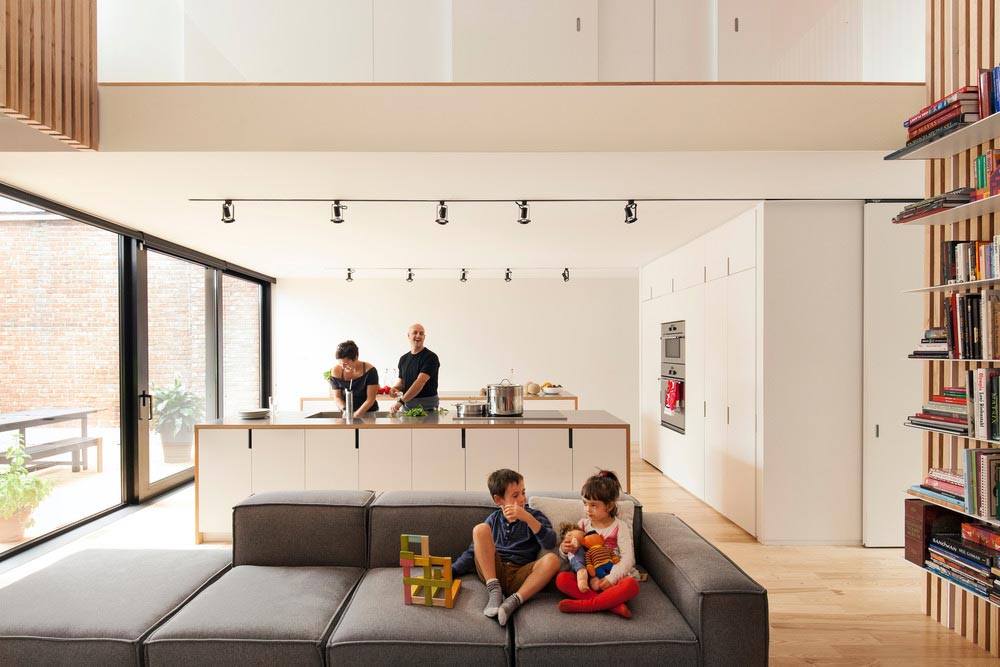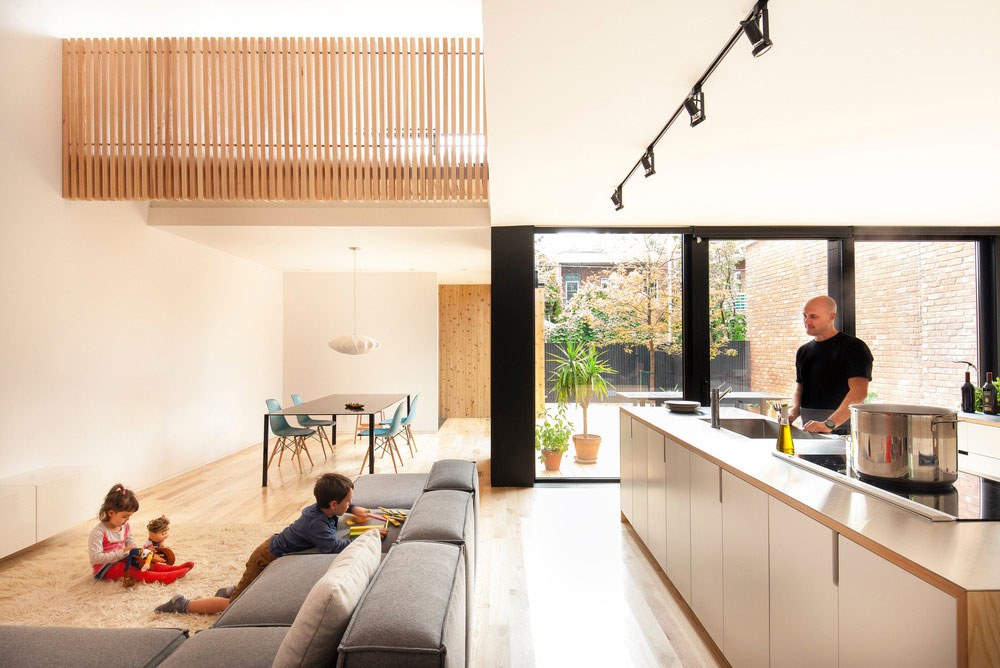 Many tricks of the trade were implemented to increase natural light. The lounge is two stories high and the surrounding upper level is lined with glass rail and vertical wood slats. A section of the office floor above wears L-shaped slats that also act as the guard rail, a stroke of genius! The stair is brilliantly color-blocked in tangerine from the risers to the treads to the wall. It's guarded by a full height wall of timber separated to allow light and glimpses of color to pass through. All the while, it's also a functional storage wall.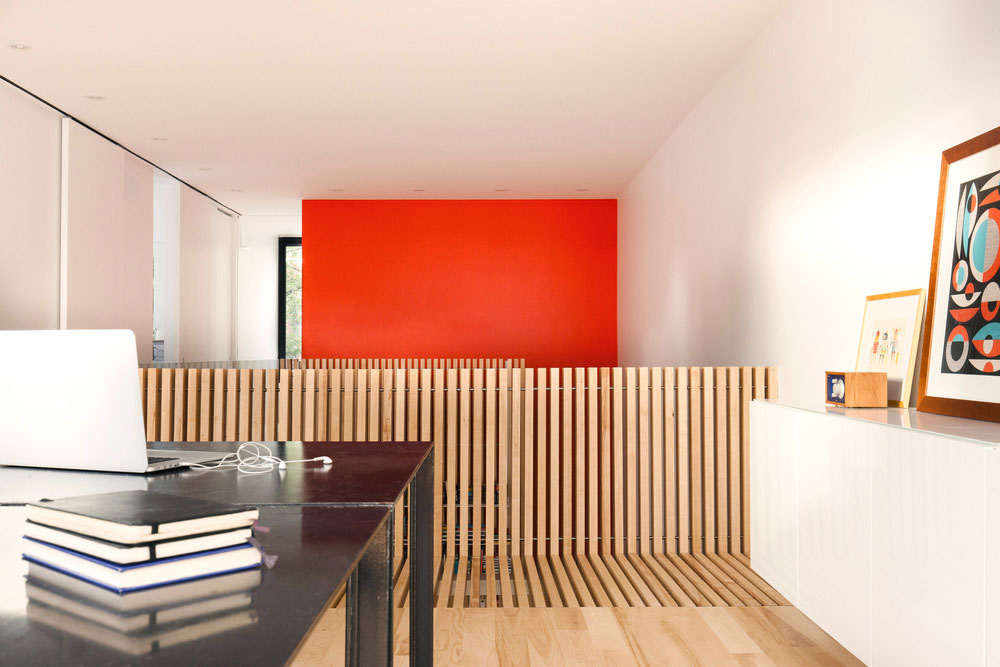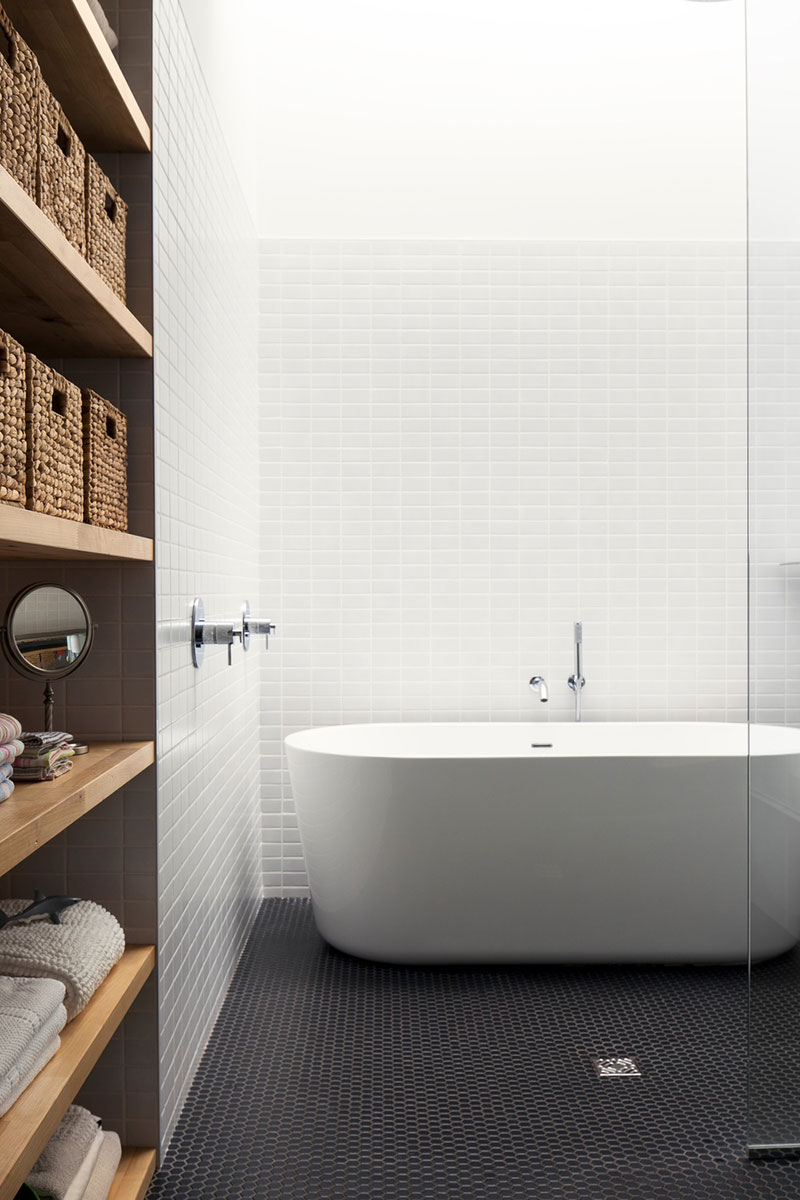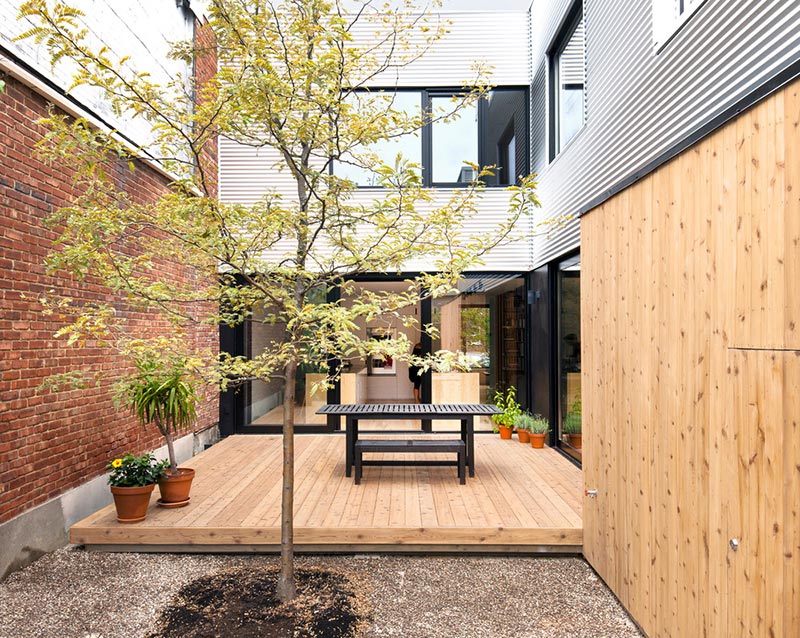 The house before the intervention…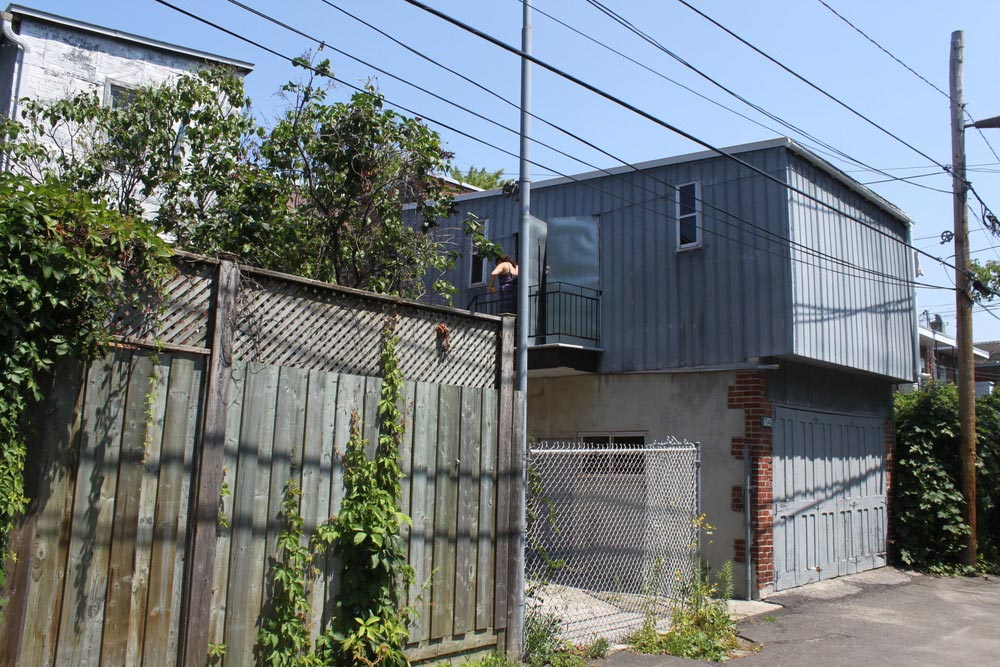 Architects: la SHED architecture
Photography: Maxime Brouillet