This remodel gives an entirely new meaning to house flipping. Outside Montreal on a rocky peak in Saint Sauveur, ActDesign has turned this house upside down. The 80s home's interior takes full advantage of the site by immersing the living areas in to the tree tops. A complete interior remodel and actual trading places has taken place. Private spaces for sleeping and working now occupy the main floor and public areas of lounging, cooking, living, and dining reside upstairs.
The entrance is dramatic with a stair of textured and laminated glass treads floating on a central stainless steel stringer. The open stair corridor is lined on one side with irregular long thin ebony stones. A gleaming rich burgundy wood wall opposite accentuates their texture. It's lined with horizontal stainless strips and hints at the materials of the main bedroom suite it conceals. Highly polished marbled floors reflect the natural light from a central skylight and windows at both sides and levels of the two-story entrance.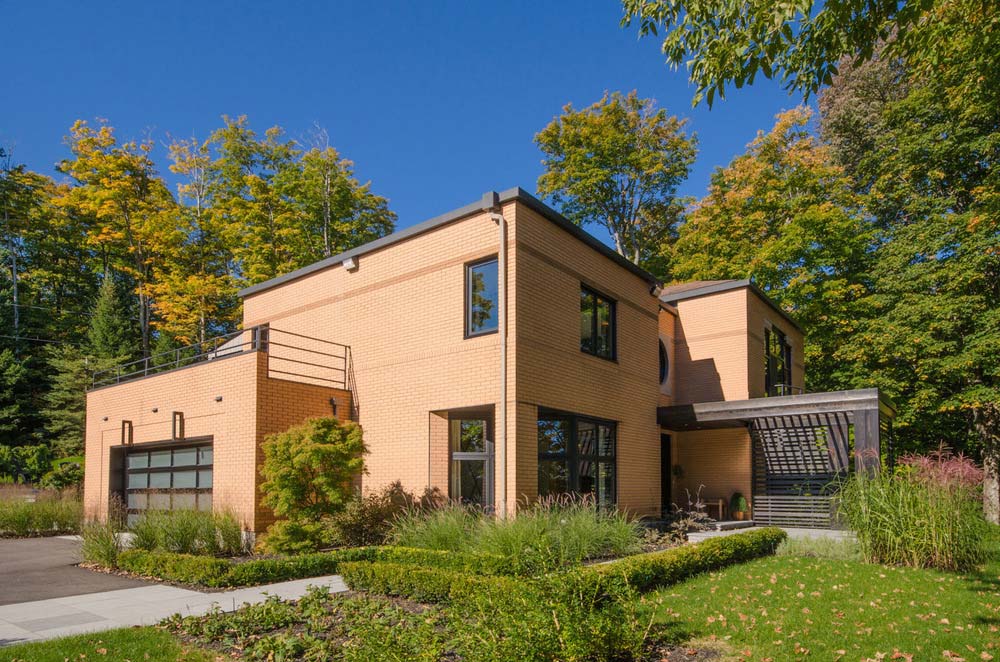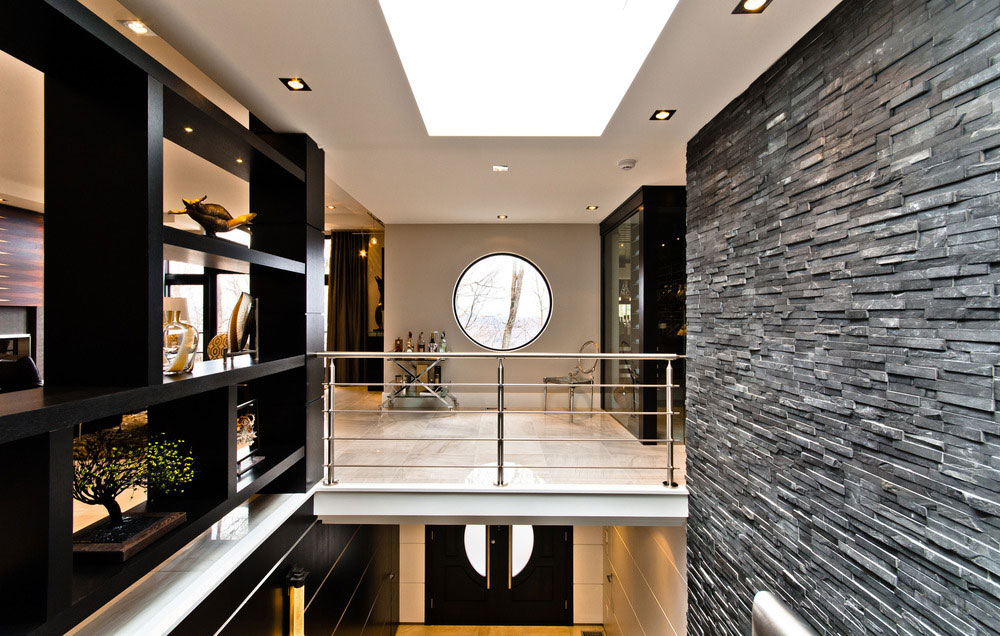 Upstairs the shared living, dining, and kitchen stretch across the length of the home along one side. Rich wood and gleaming floors continue here and abundant windows highlight the refined elegance. An impressive central wood island floats on light steel legs. The deep wood tones dance across the space, starting in the kitchen, then opposite to the open shelving over the stair, then back to the fireplace in the lounge. An engaging balancing act, it concludes in a wall of living plants.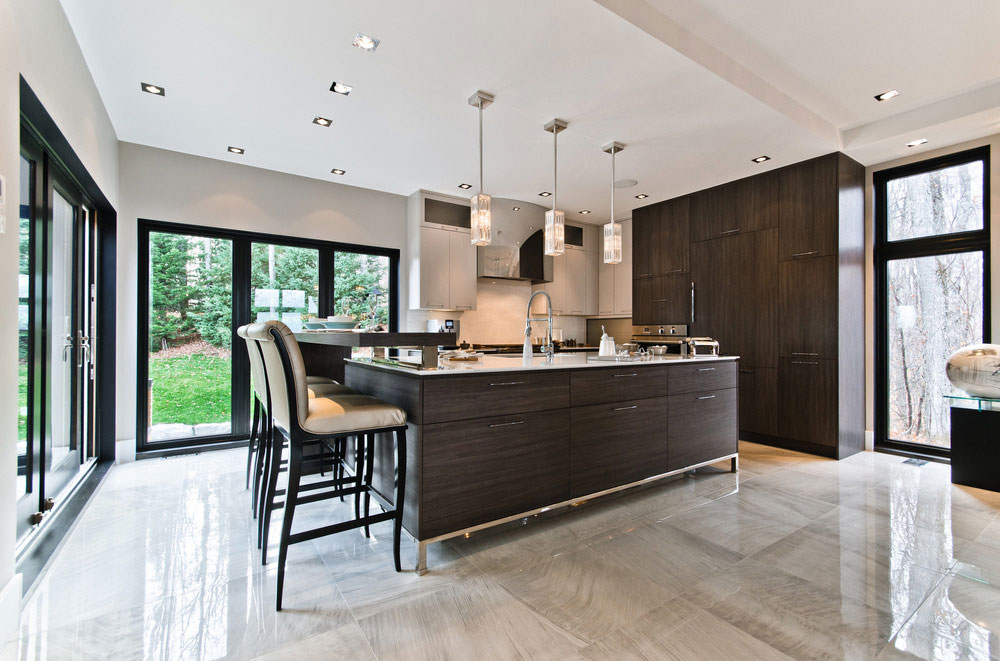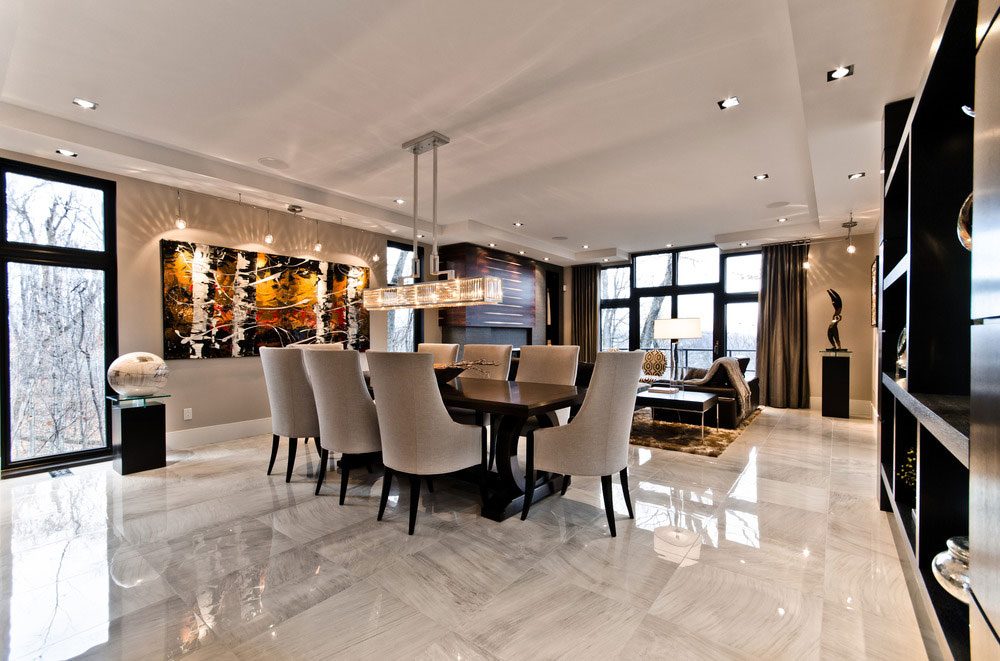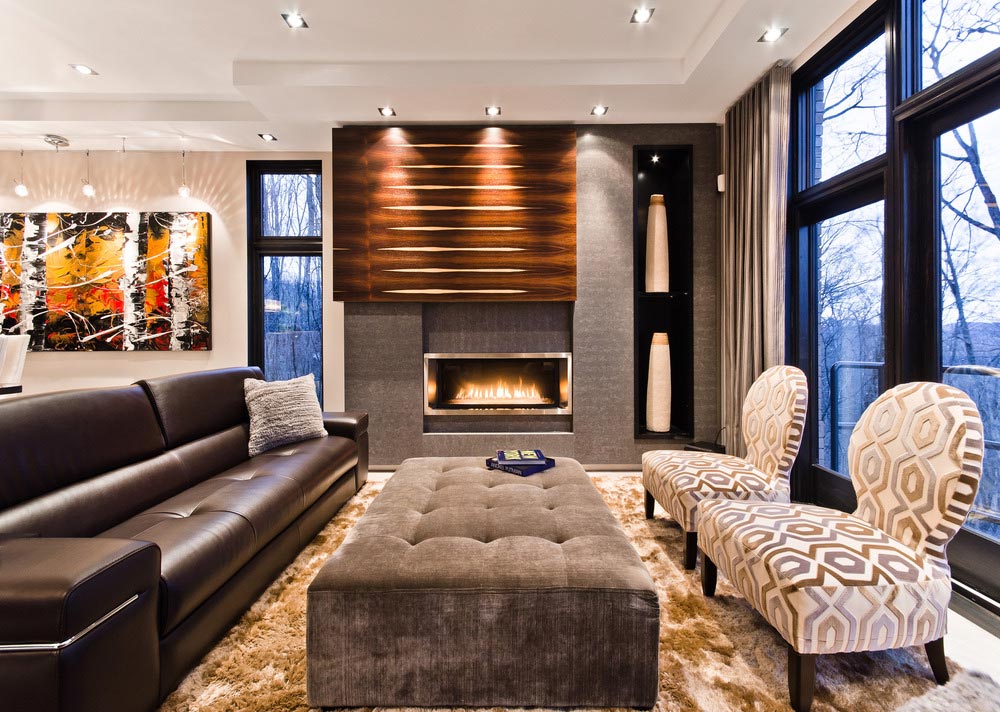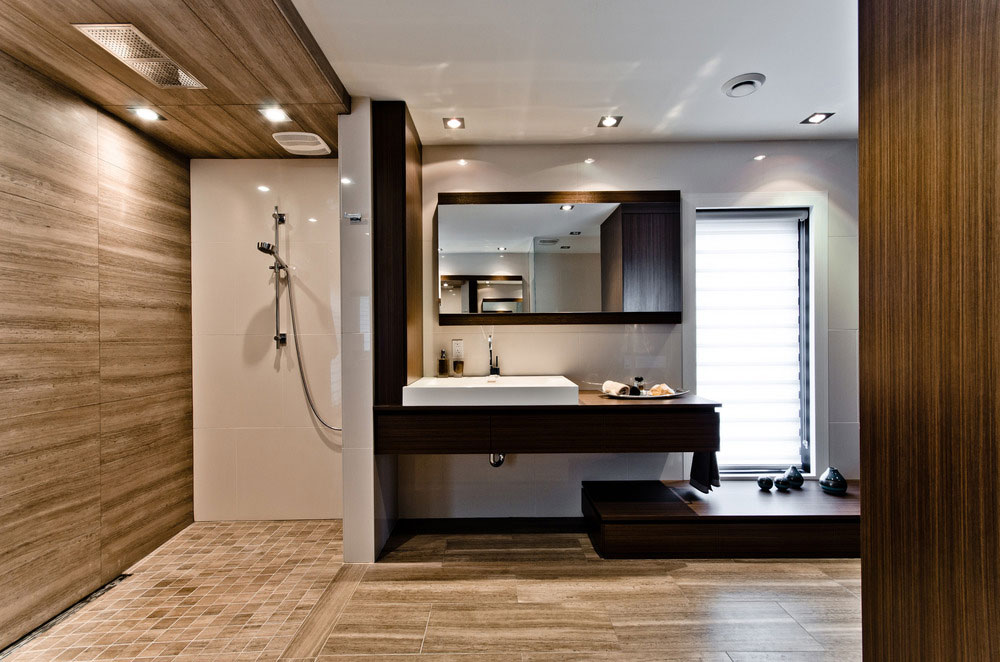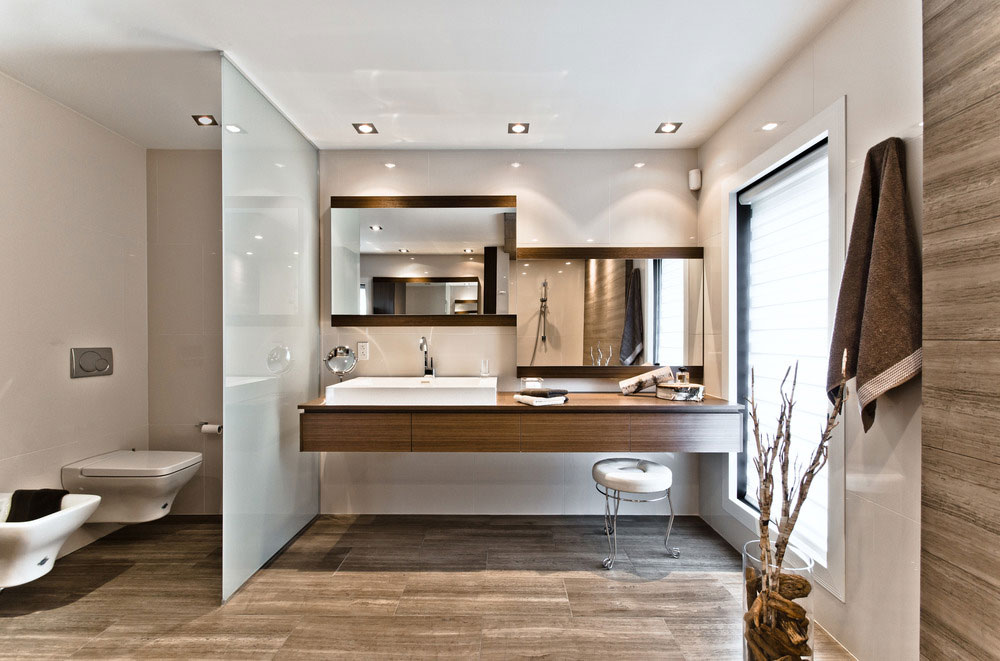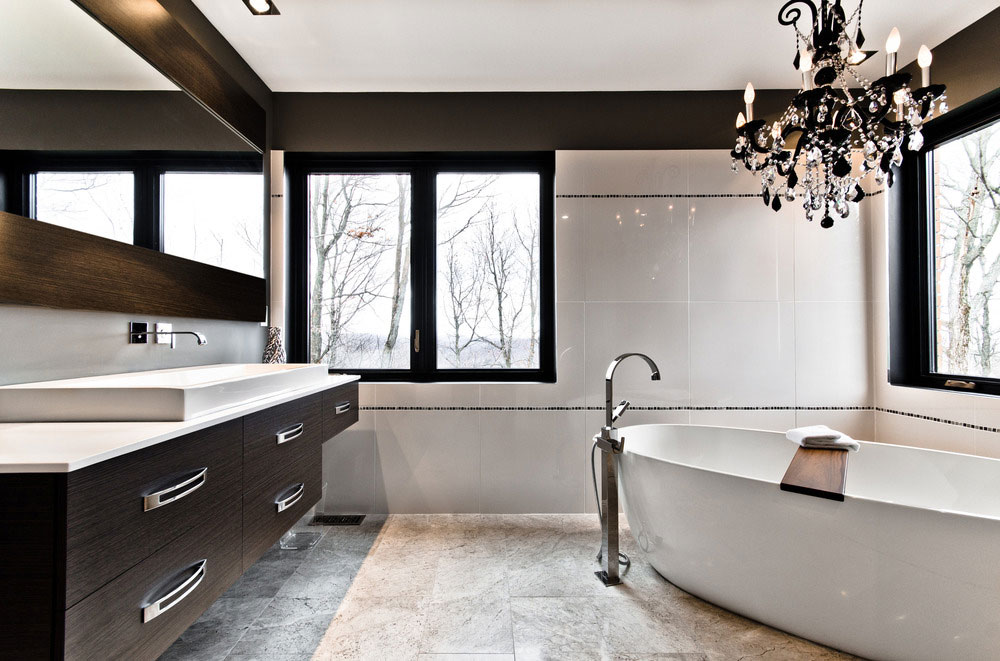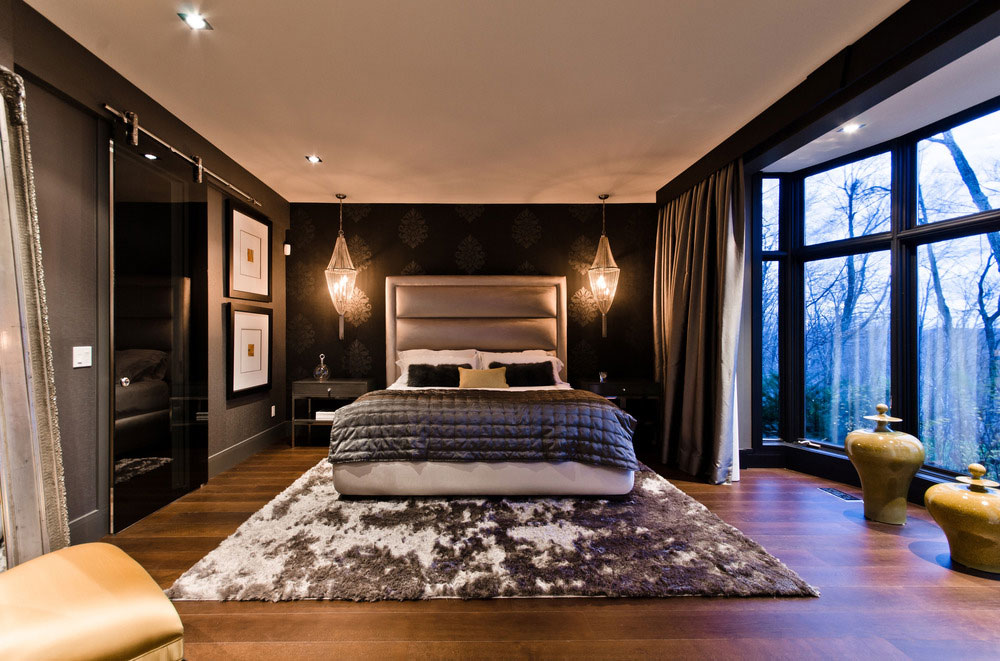 Design: ActDesign
Photography: Alexandre Parent / Studio Point de Vue