Imagine a summer house on the Aegean Sea in the northwestern Turkish town of Cesme.. Now picture a home as vibrant as its cultural and natural surroundings. Interior architect and designer Selina Kazazoglu of Unlimited Design has created a home that is pulsating with energy and comfort.
I can feel the sea breezes blowing through the home whose every room opens directly outside. Scents of lavender, thyme, and jasmine linger in the air. Enclosed by a tall hedge and statuesque evergreens, there's a true sense of a private oasis.
Lines between interior and exterior are marked merely by black painted steel I-beams supporting the sliver of rough raw concrete walls. The concrete proudly wears the imprint of its wooden forms. In polished form, the concrete floors are cooling and embellished with a floral stencil bordering the living area. A pool stretches the length of the house and its adjacent outdoor lounge is shielded by light open steel framework. It casts intense shadows as it reduces the intense midday sun.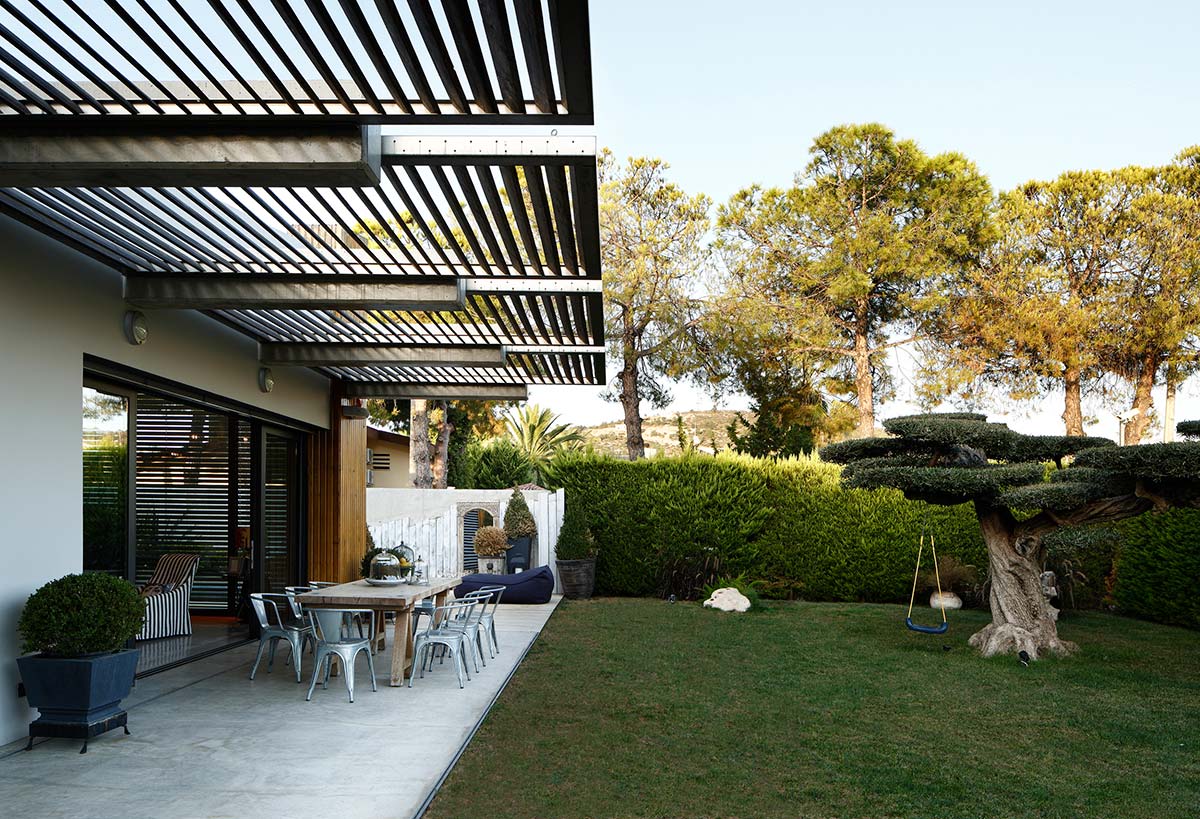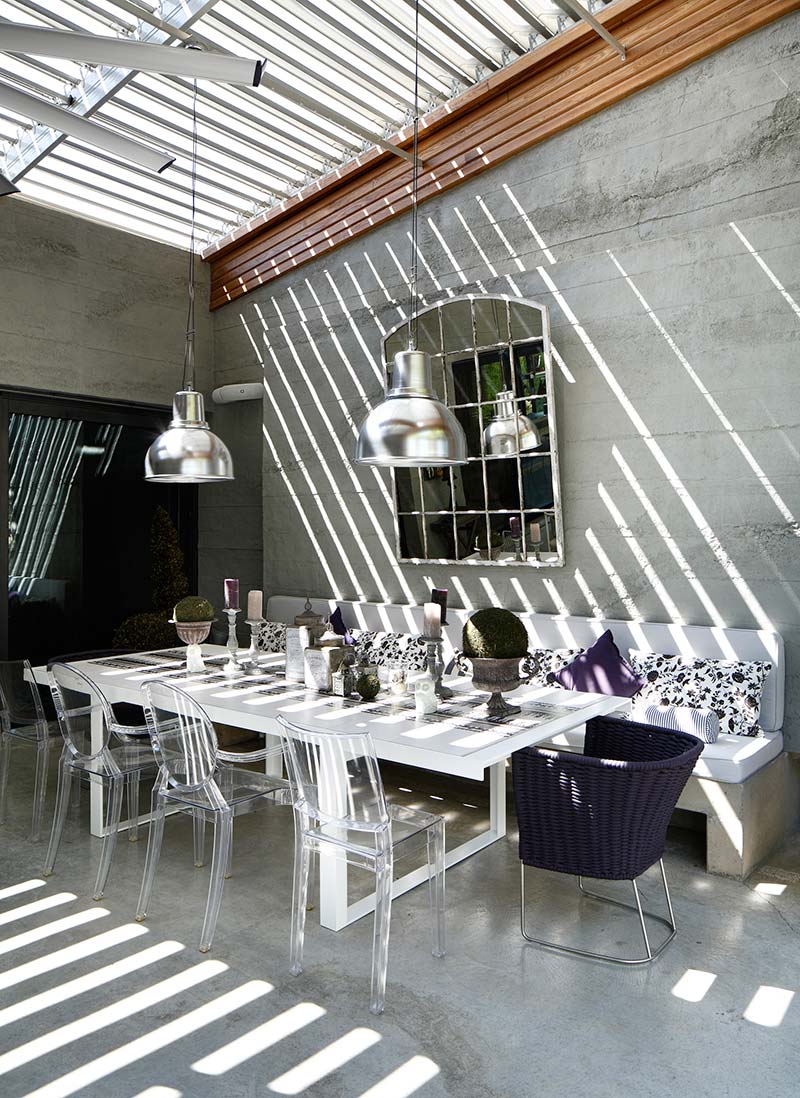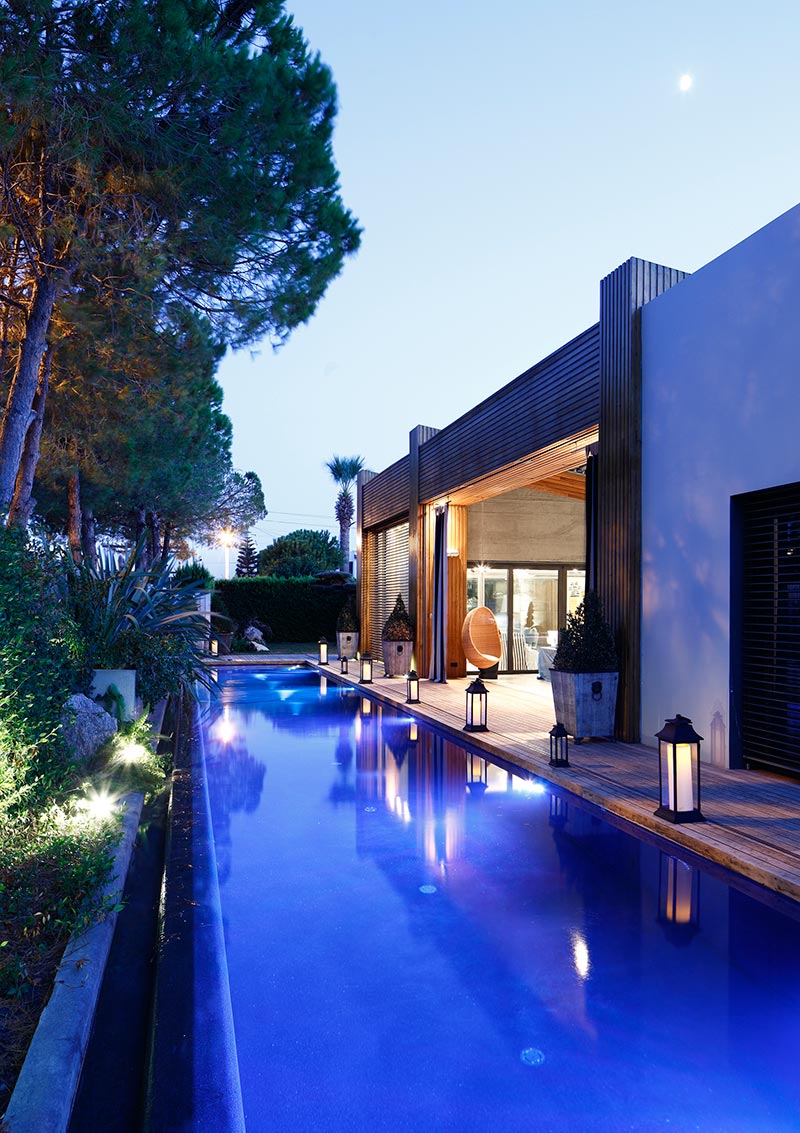 Yet the real drama is in the spirited furnishings. The main floor lounge is all about relaxing in style. Bold black and white pinstripes drape two modern low arm chairs and foot stools. A V-shaped sofa floats on polished chrome flattened rectangles. Round metal tray tables, a family of three in graduating sizes, rest on thin and open steel cubes.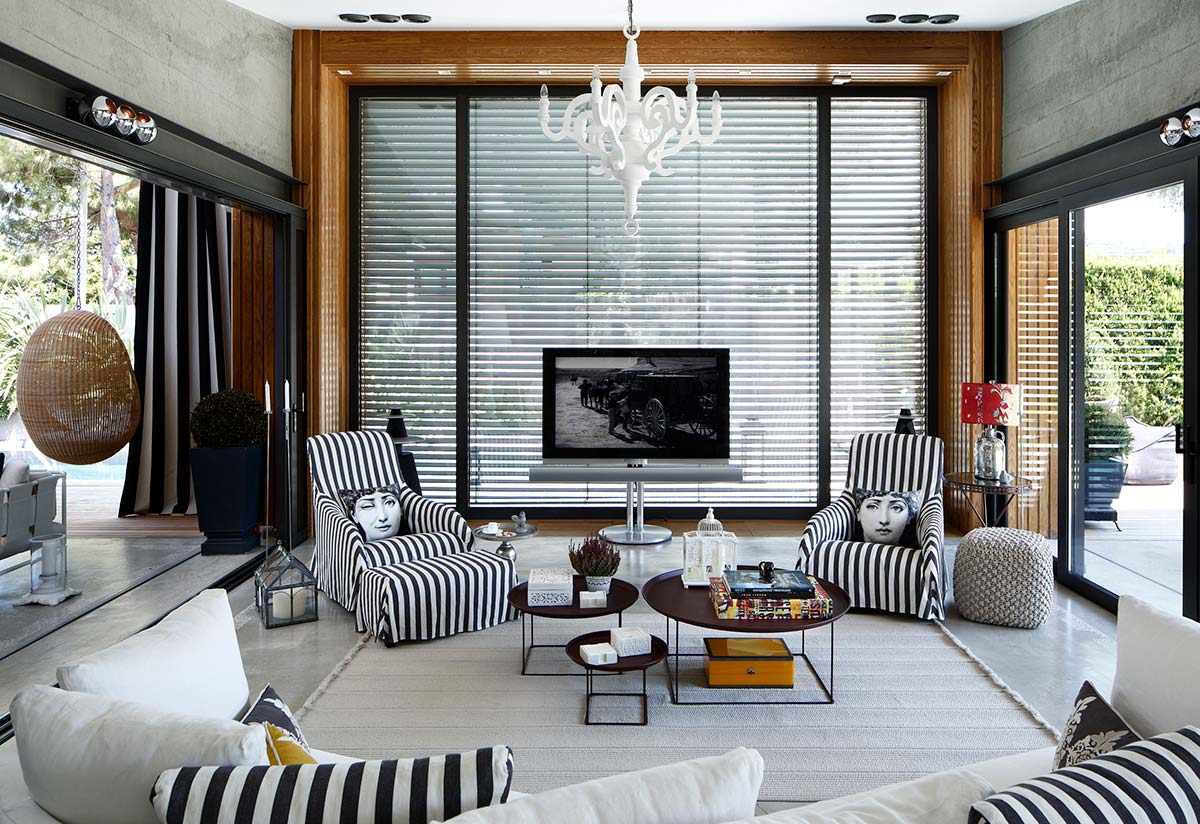 L-shaped, the kitchen is a mix of concrete, wood, and steel. These materials continue throughout the home and are made whimsical by unabashed pops of color. From carpets to draperies to art, there is a spirit of whimsy residing here.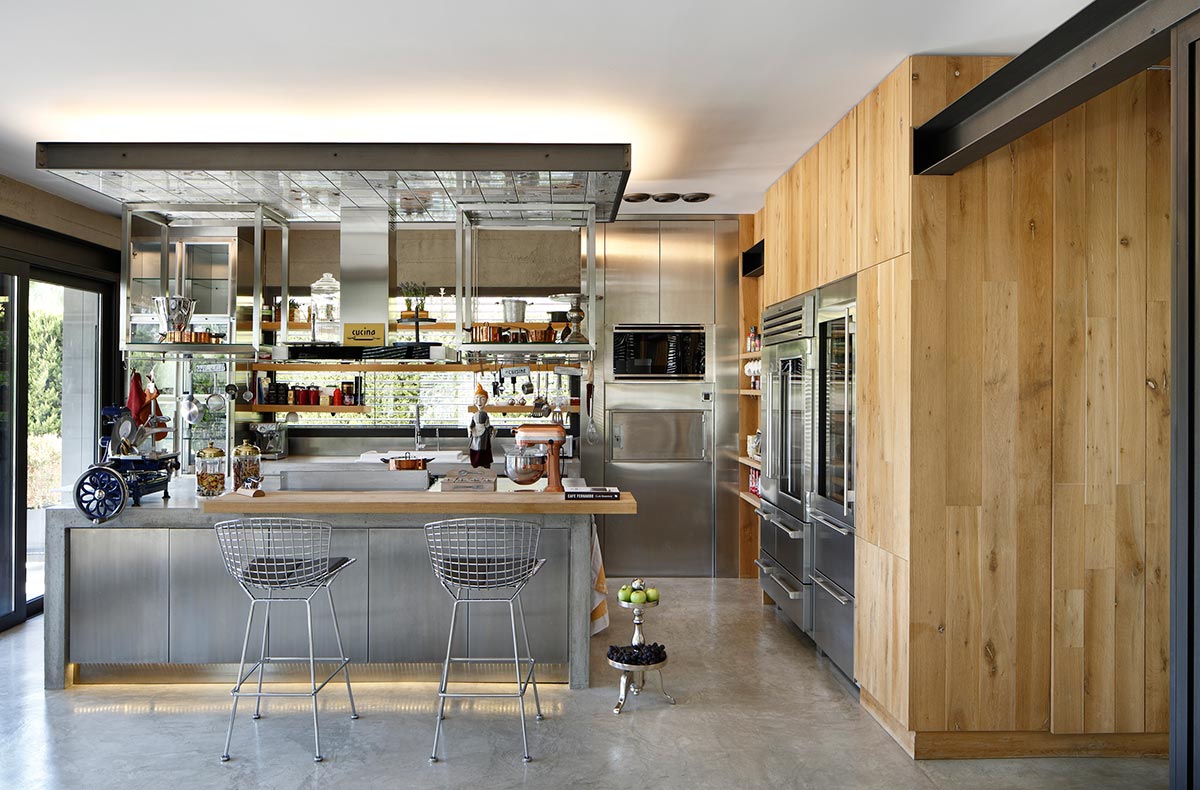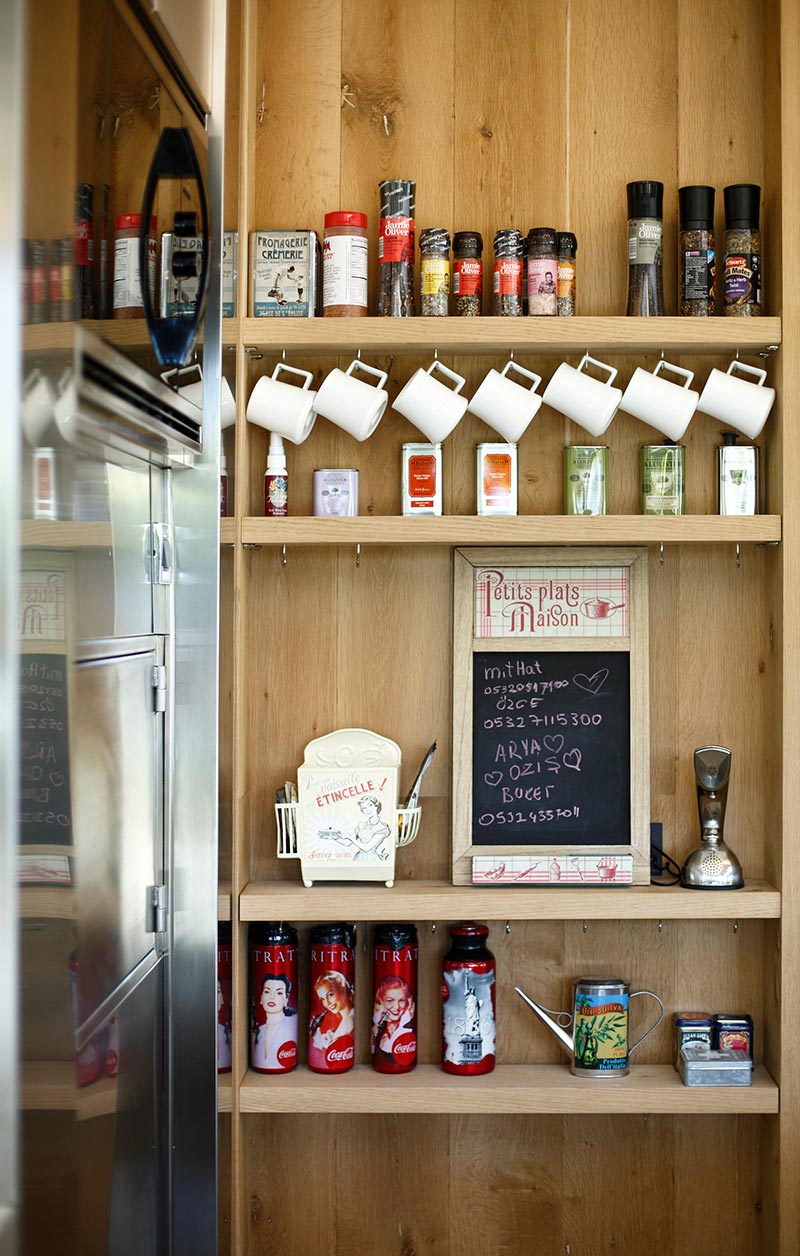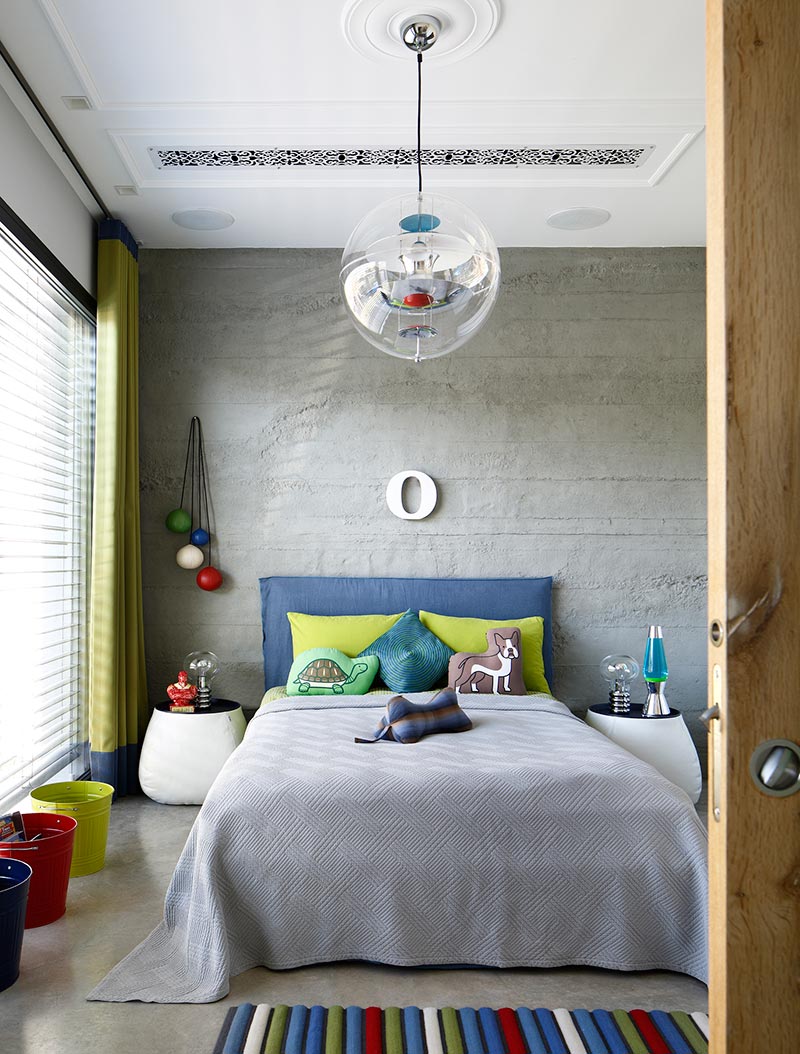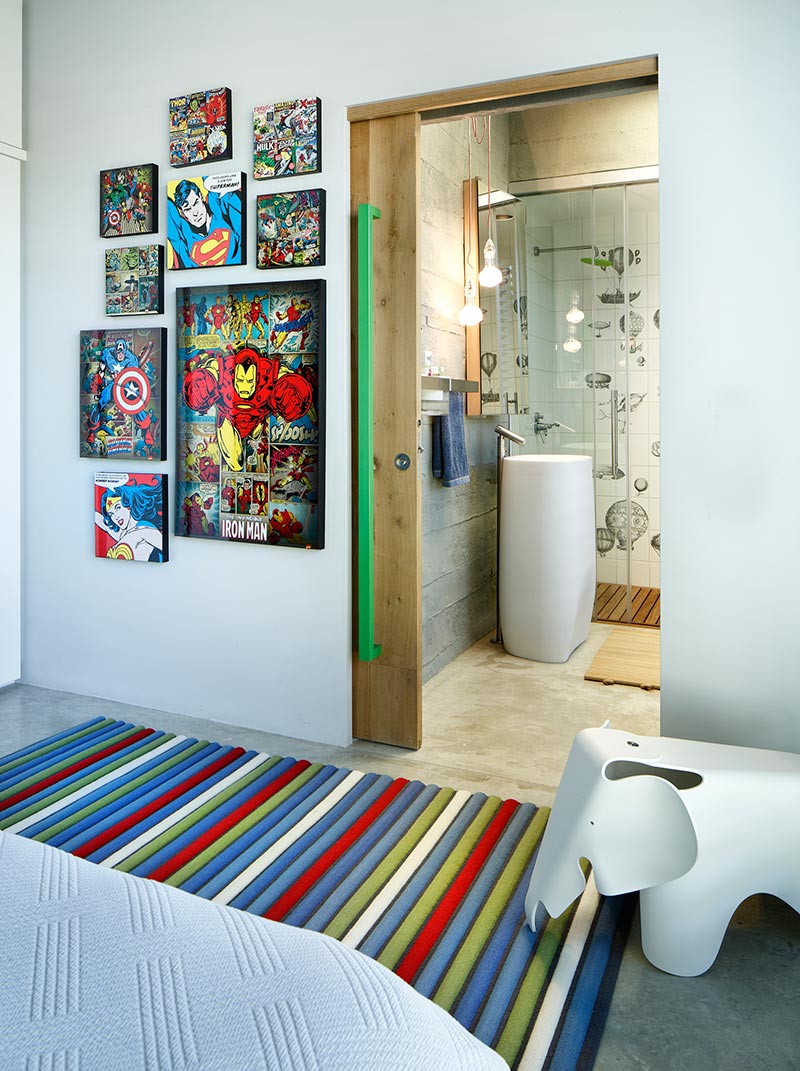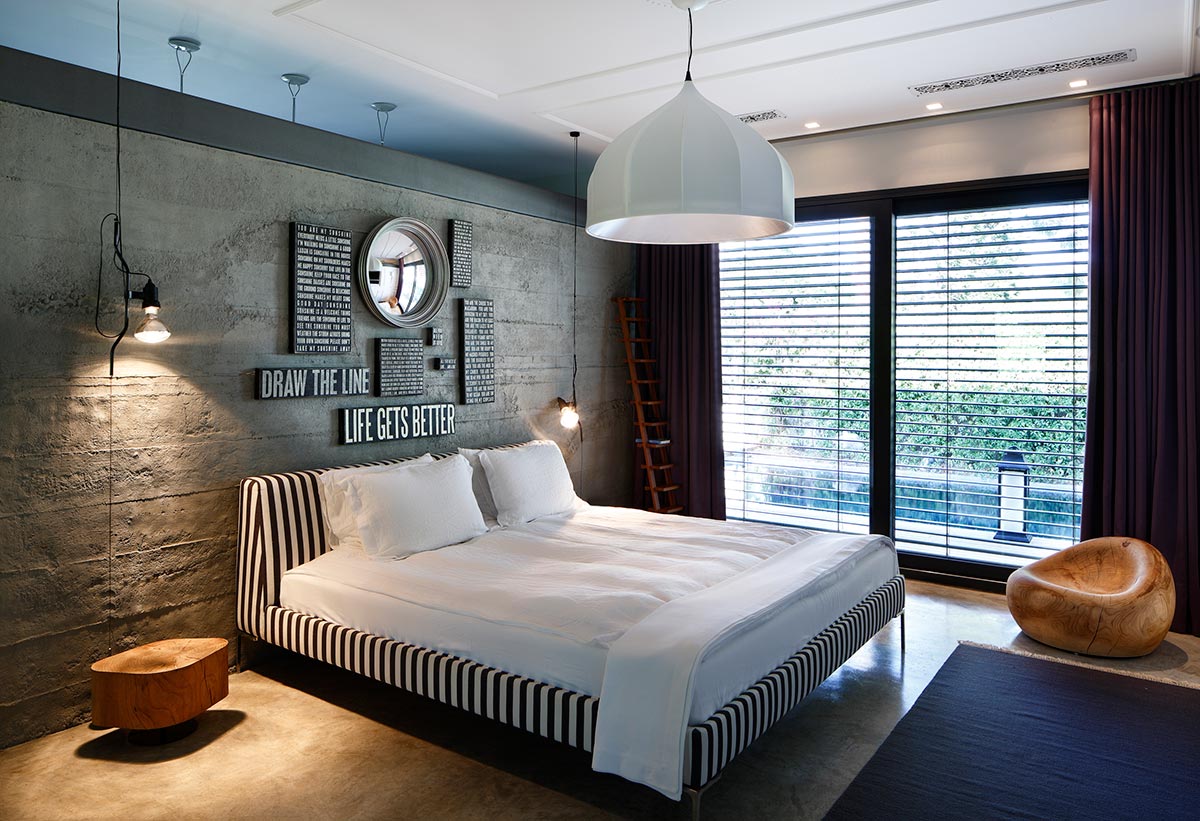 Design: Unlimited Design
Photography: Kadir Asnaz