Close your eyes and picture a rural retreat in Vermont… On four secluded wooded acres of rolling hills, there's a white timber cottage with a field stone foundation. So far, so good, it's just what you'd expect of a New England home. Now step inside for a welcoming surprise.
The spacious and sophisticated interior is that of cultured world travelers, not the woodsy pine plank hunting or fishing lodge you may have envisioned. Think stylish loft with treasures that were collected through a lifetime of travel.
First, the rooms are generous in height and light provided by unexpectedly large windows and tall ceilings. The outspread entrance holds ornate gilded frames an Asian chest and carpet under exposed timber framing. Just beyond you're enticed toward the lowered two-story lounge past the modern stair of steel I-beams with open chunky wood treads.
Surrounded by trees, the formal living space is more like a conservatory. Its central arrangement of oriental ebony-toned wood and shell-colored linen furniture bows to the nature outside. Jewel tones pop in the art, cushions, and statuary. The space provides an accomplished sense of relaxed uncluttered style.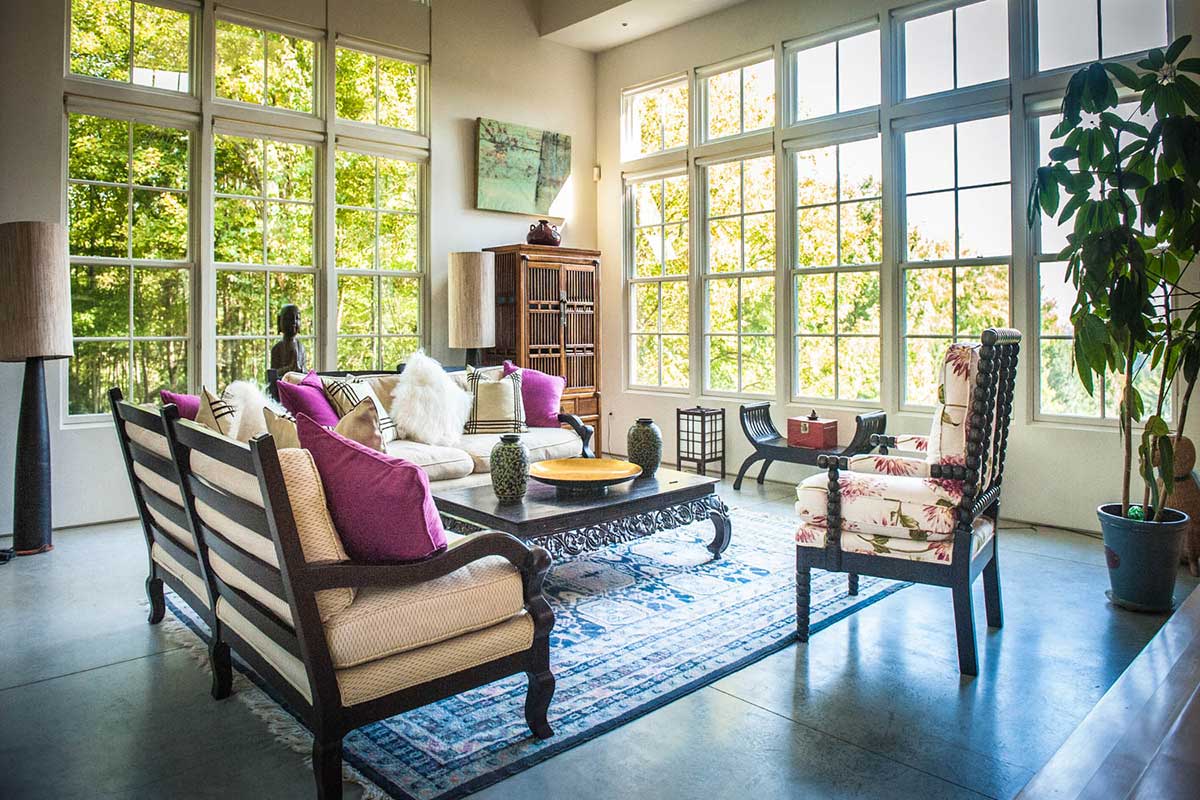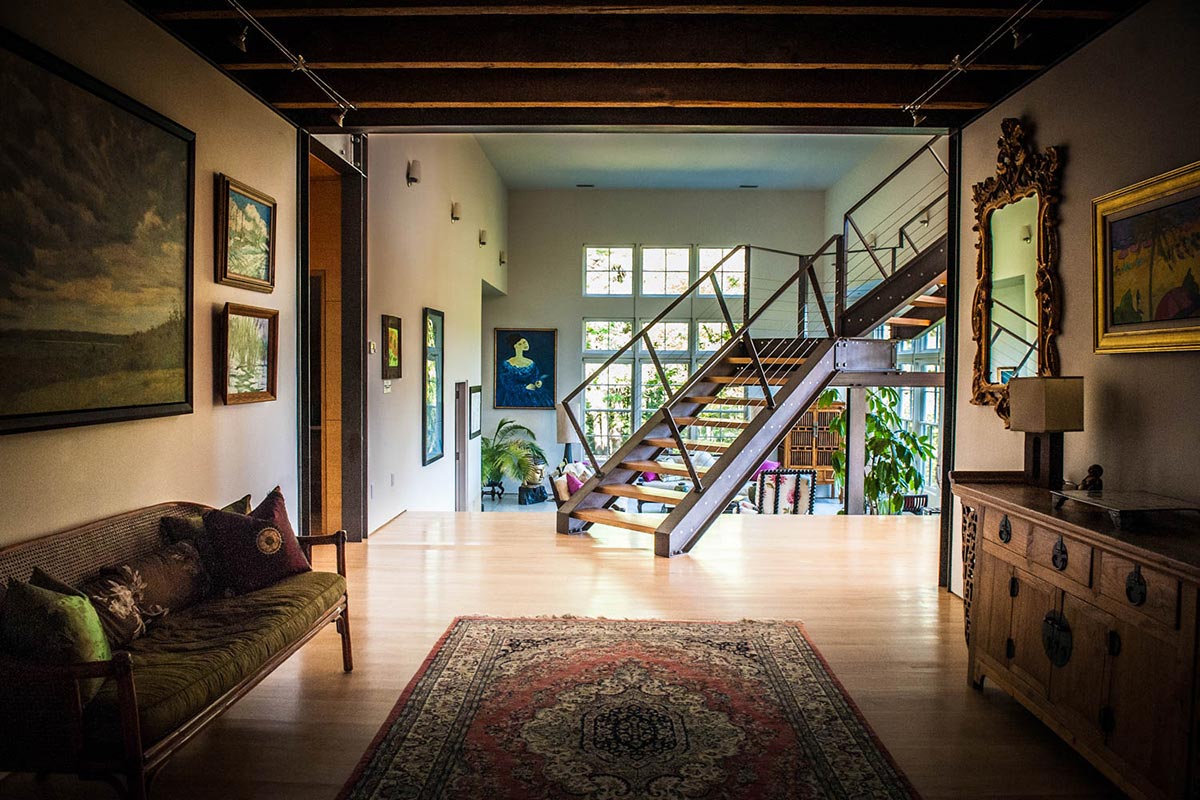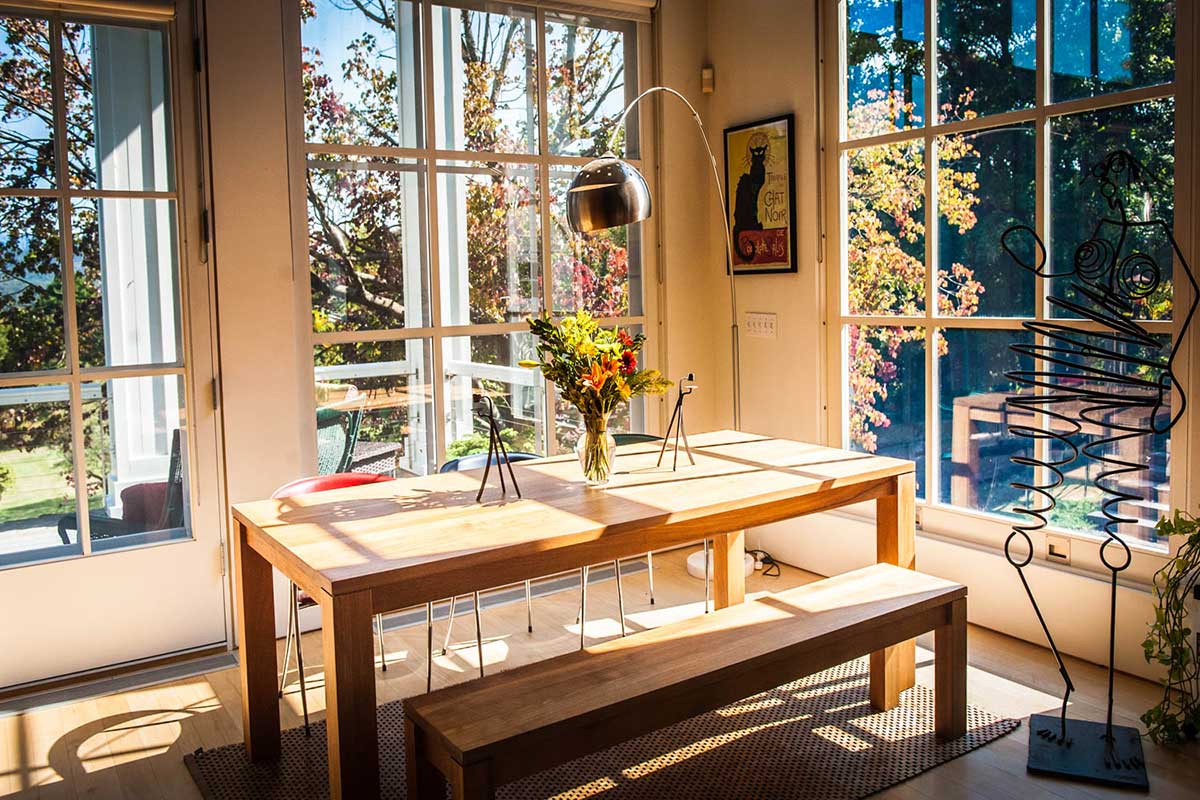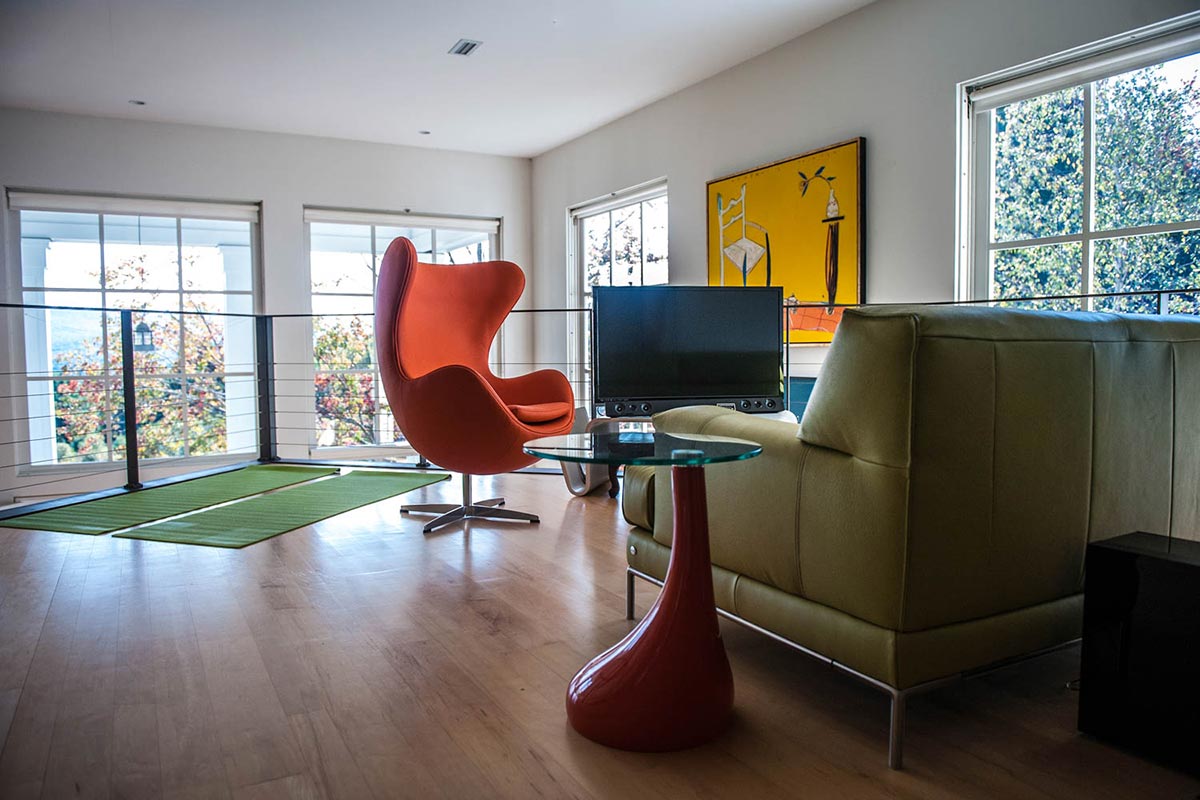 Back on entry level lie the kitchen, dining, and living area. Here the steel and timber frame supporting the media lounge loft is exposed. Its strength is offset by the open spaces' volume, light, and connection to the outside.
Bedrooms, four total, are tucked within the cathedral ceilings. With wood floors and tree side windows, they're each retreats within themselves.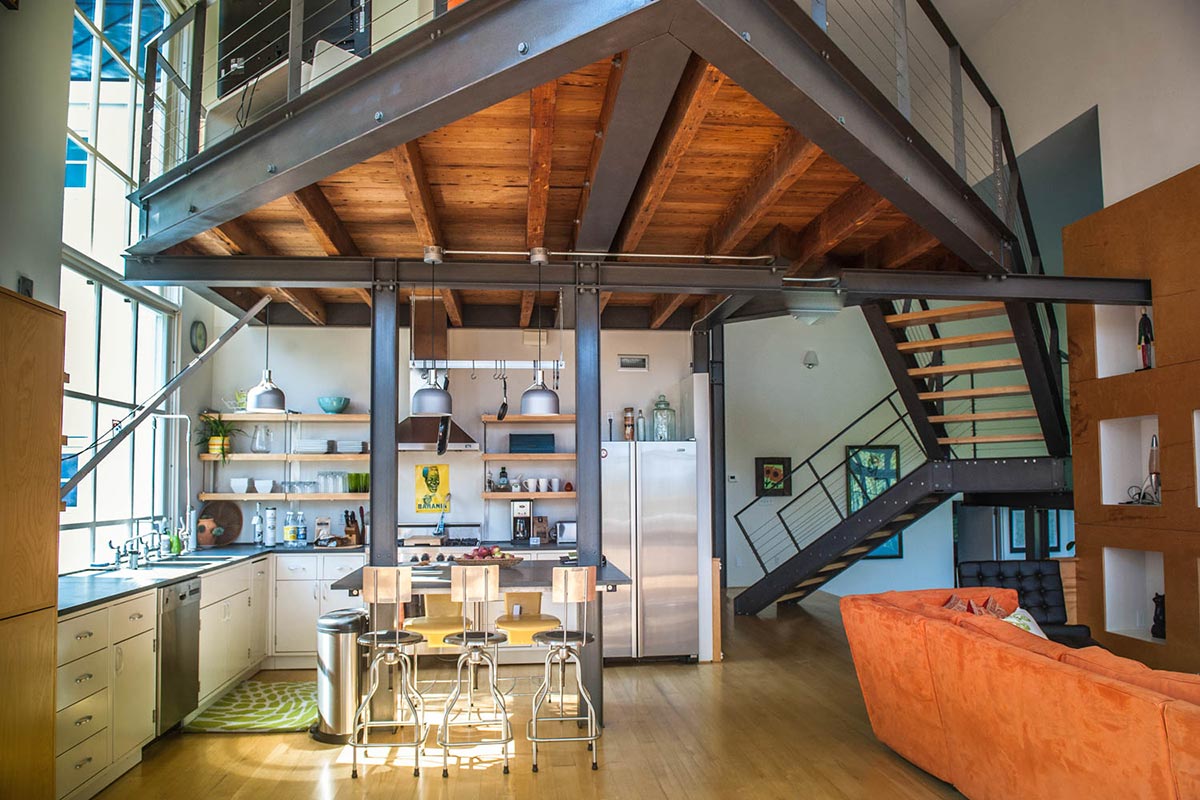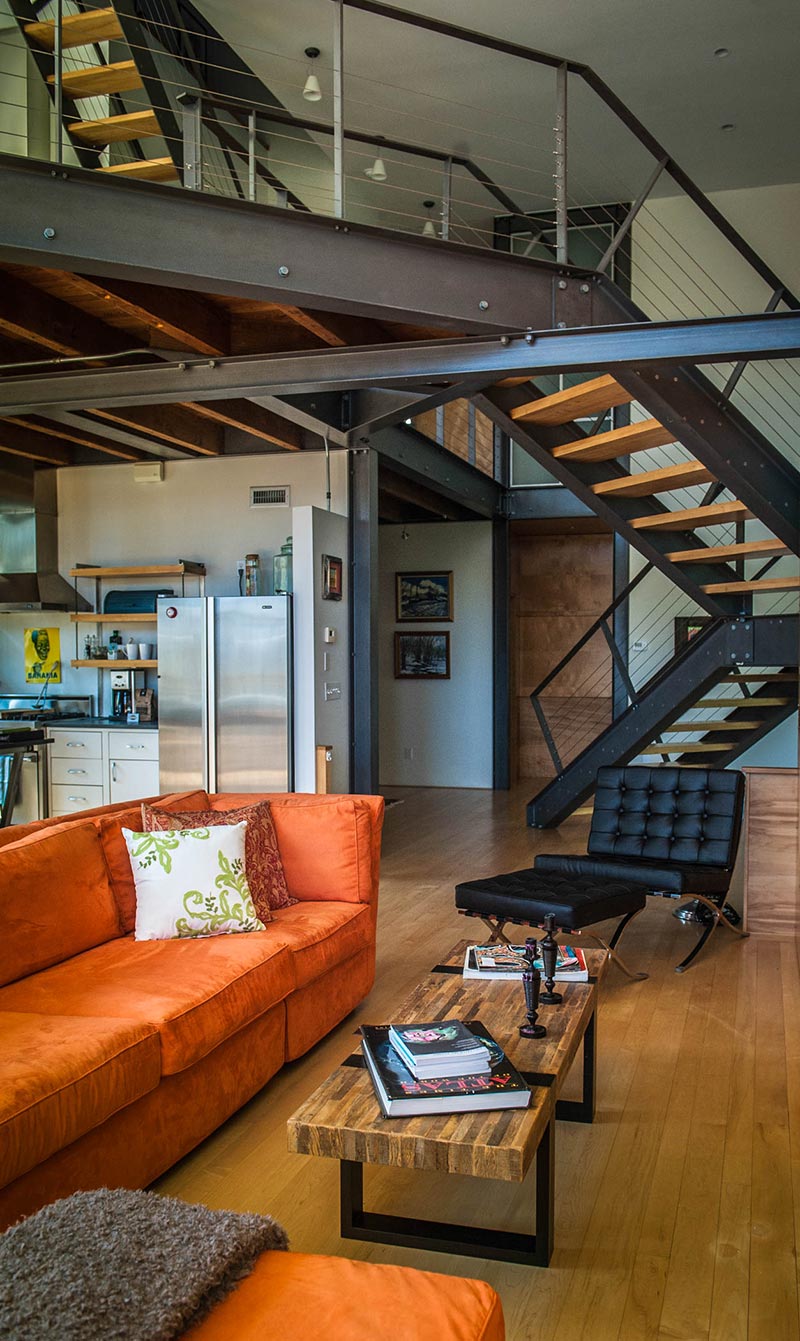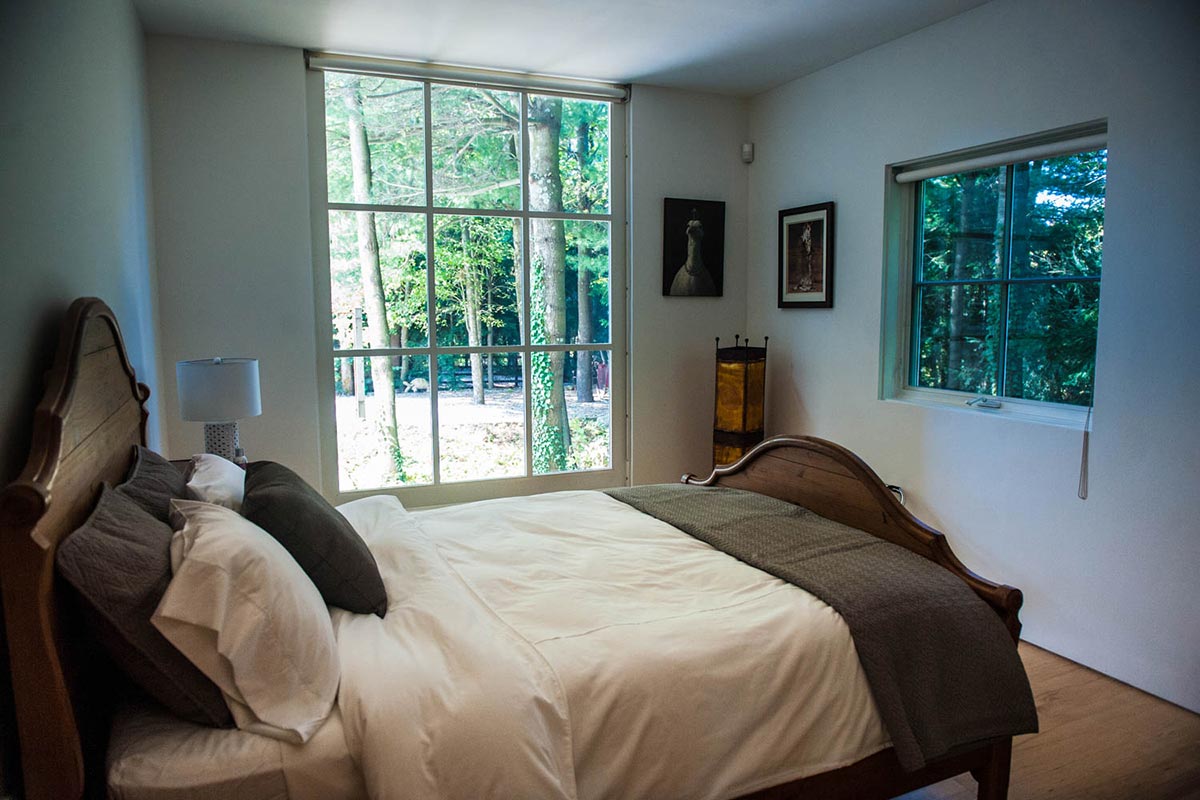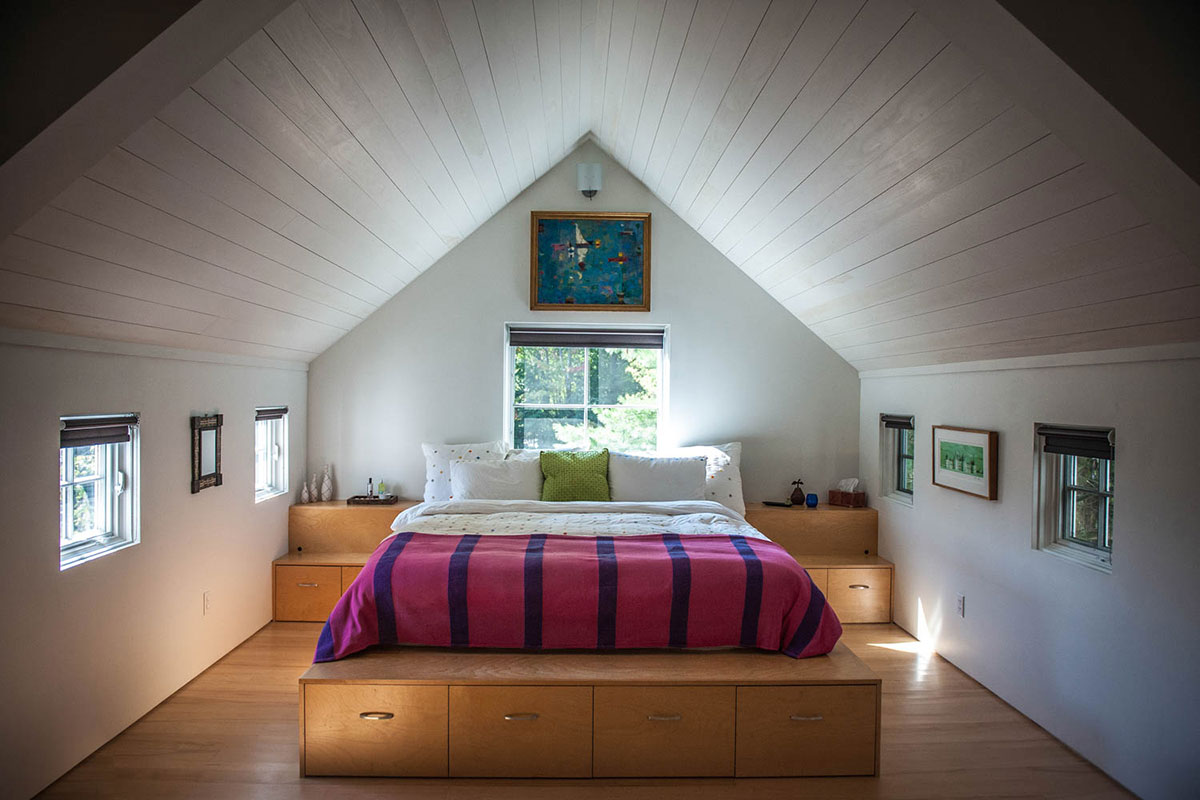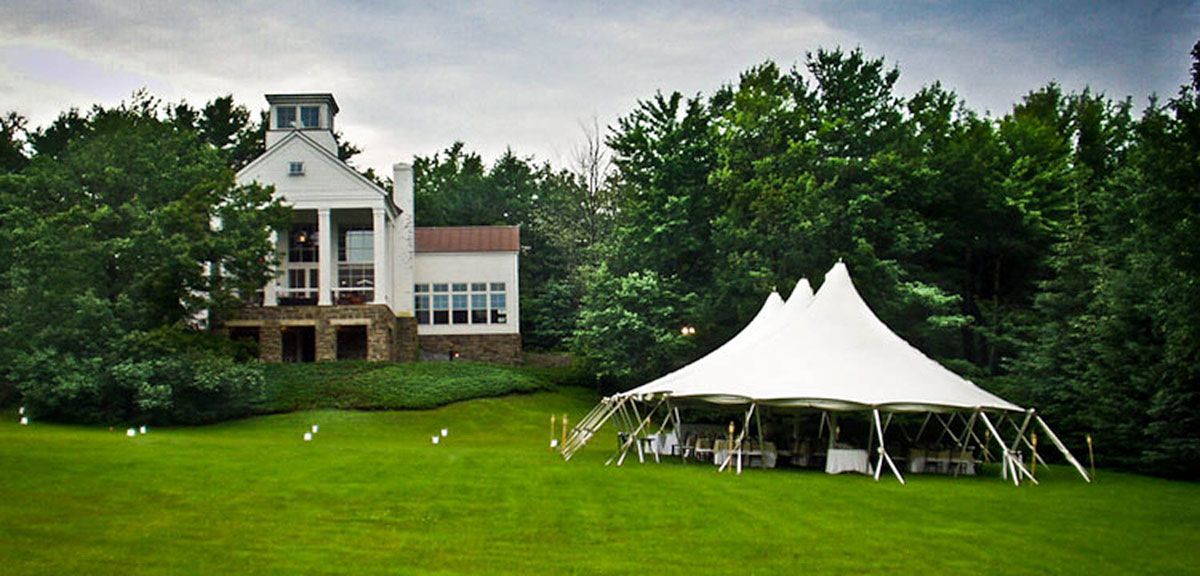 Photography courtesy of House Rental Vermont