Learn refreshing new lessons in transforming an urban apartment in to a home for a family with children. This story does not end up as you imagine with the family succumbing to the needs and stuff of kids and retreating to the suburbs for more room.
Maynard Architects redesigned this home to accommodate everyone's needs, including those of dad's home office.
Of course, there were additional challenges in the existing home. A tiny narrow stair made everyday life difficult for the adults even before baby's arrival. Now add a stroller and a baby to that climb, along with groceries and baby paraphernalia. Dad's office had no daylight or views when it was tucked in to the dark corner under the stair.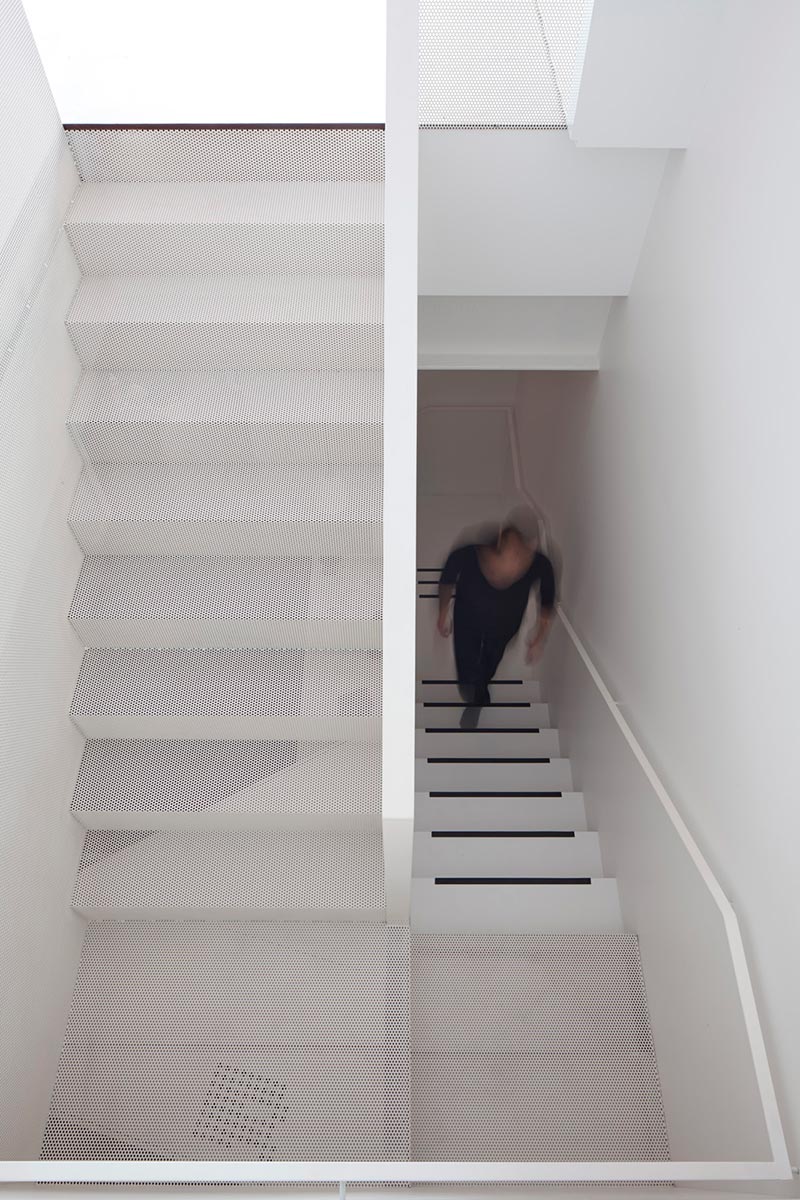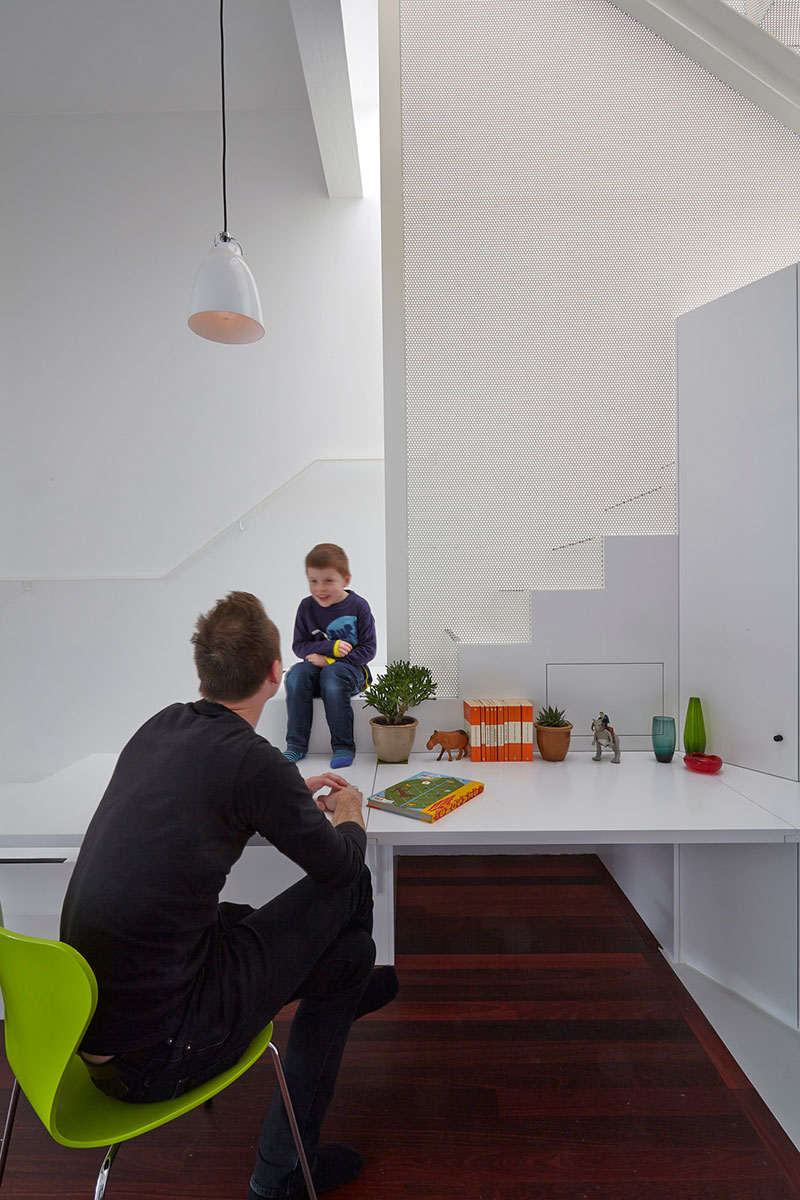 Clever rearrangement of spaces and modern materials produced a contemporary family-friendly home with no addition of space. Just inside the main floor entrance, there's a shelf to deposit your goodies. Wheel the stroller directly under the stair and out of traffic. A wall of cabinets conceals the laundry and a chute that brings garbage down from living spaces upstairs and next to the door for easy removal.
On the main floor, a large sliding panel separates the office from the child's room allowing dad to work and baby to be within view. Baby can play at a distance and still be visually in contact. A raised wooden platform becomes a room size in-floor toy box. Just open a hatch and sweep the toys inside…every parent and child's dream! A steel mesh stair, treads, risers, and guardrail, spreads light throughout the white coated interior. It's also an in-house jungle gym.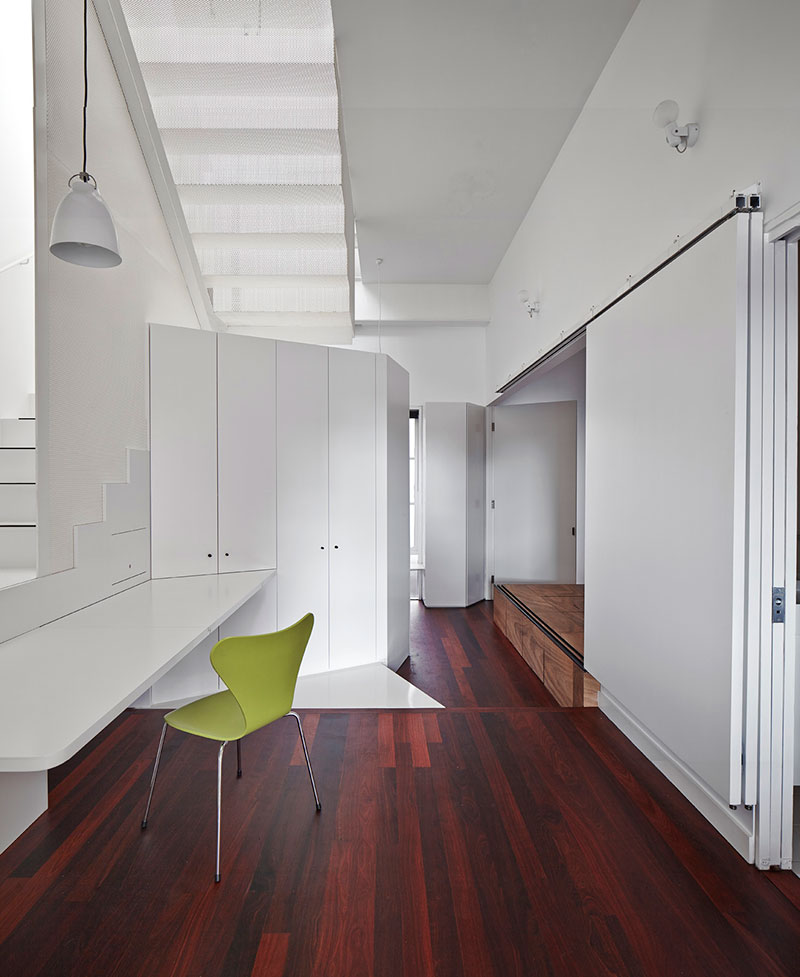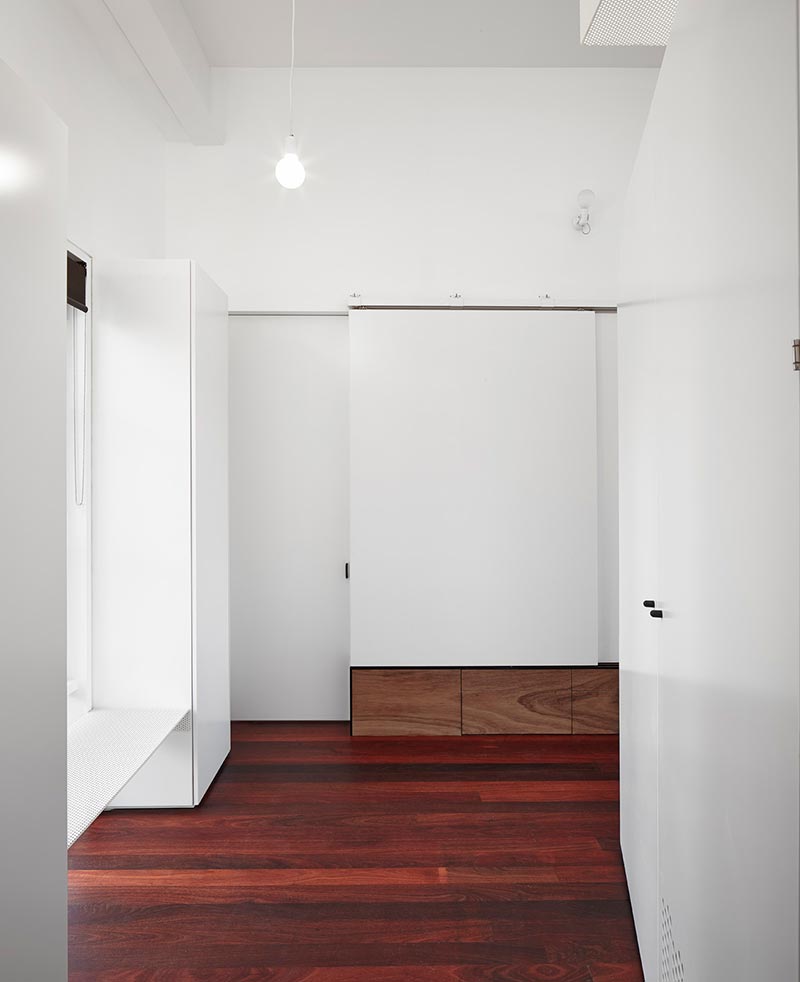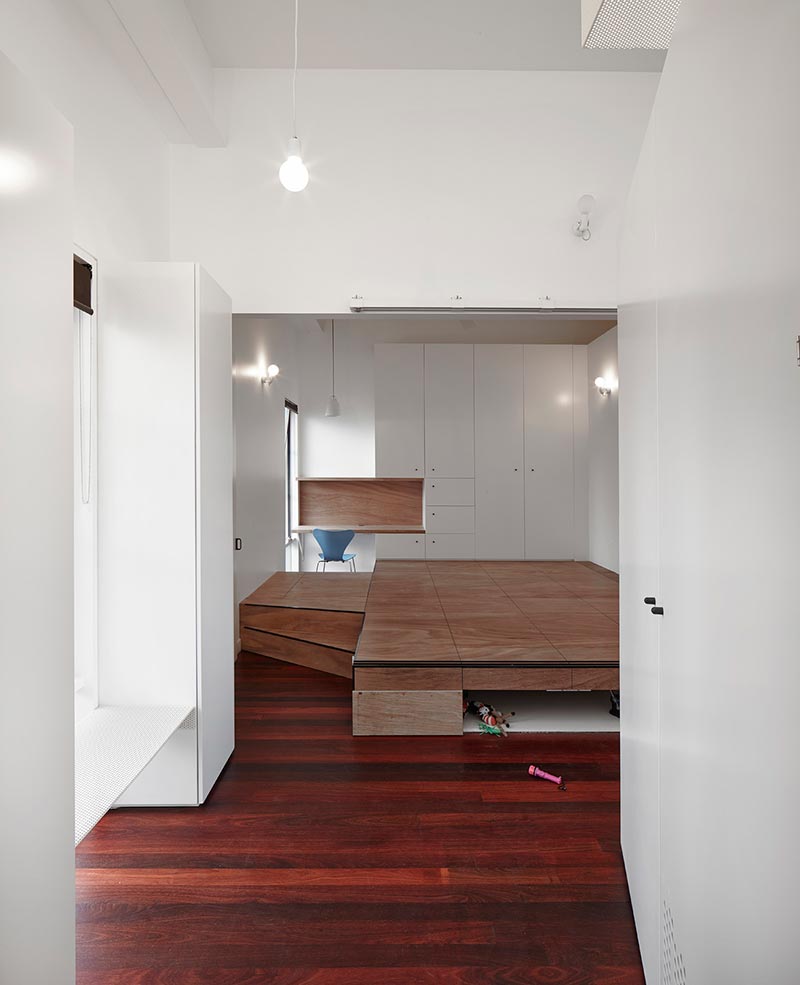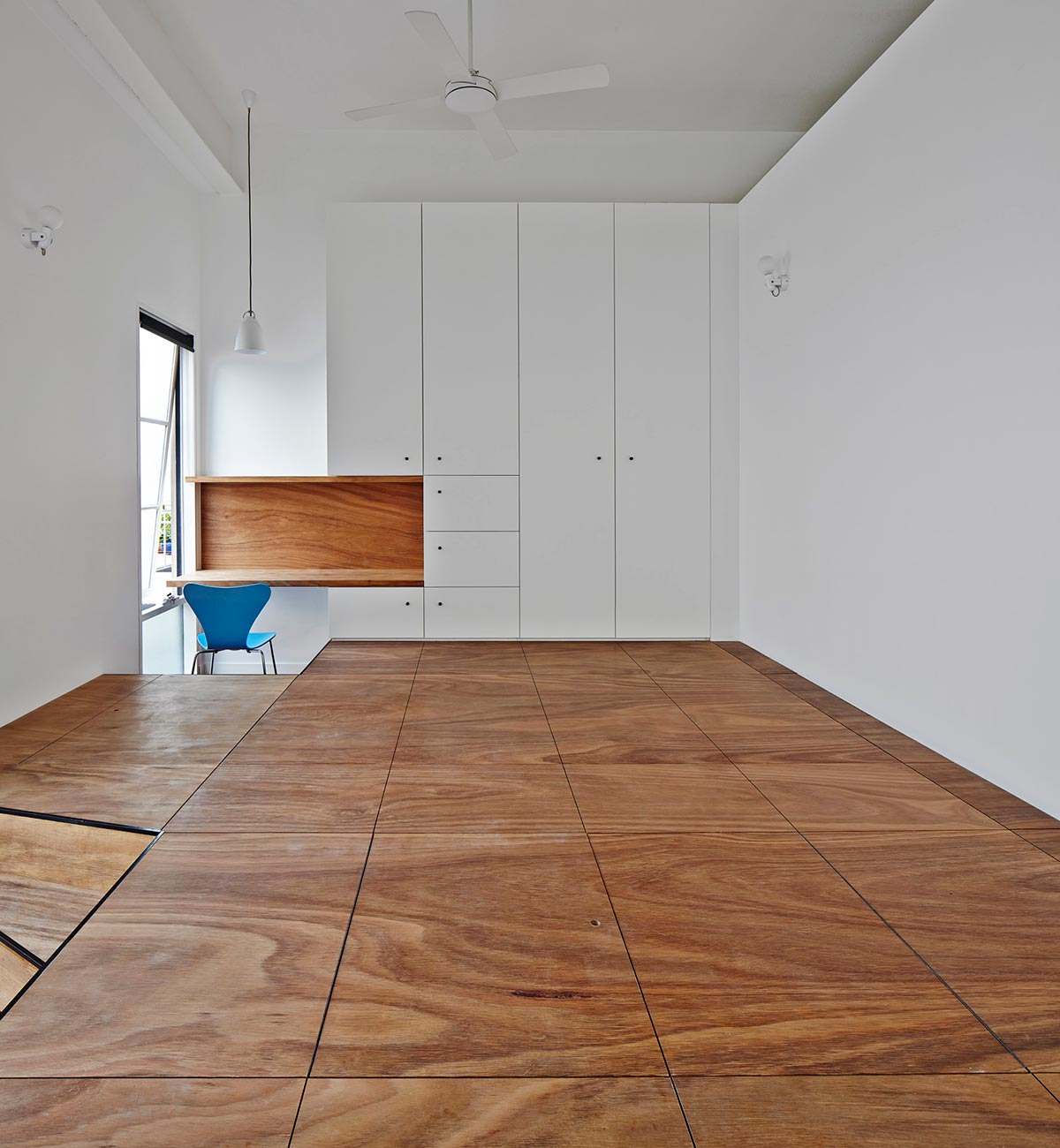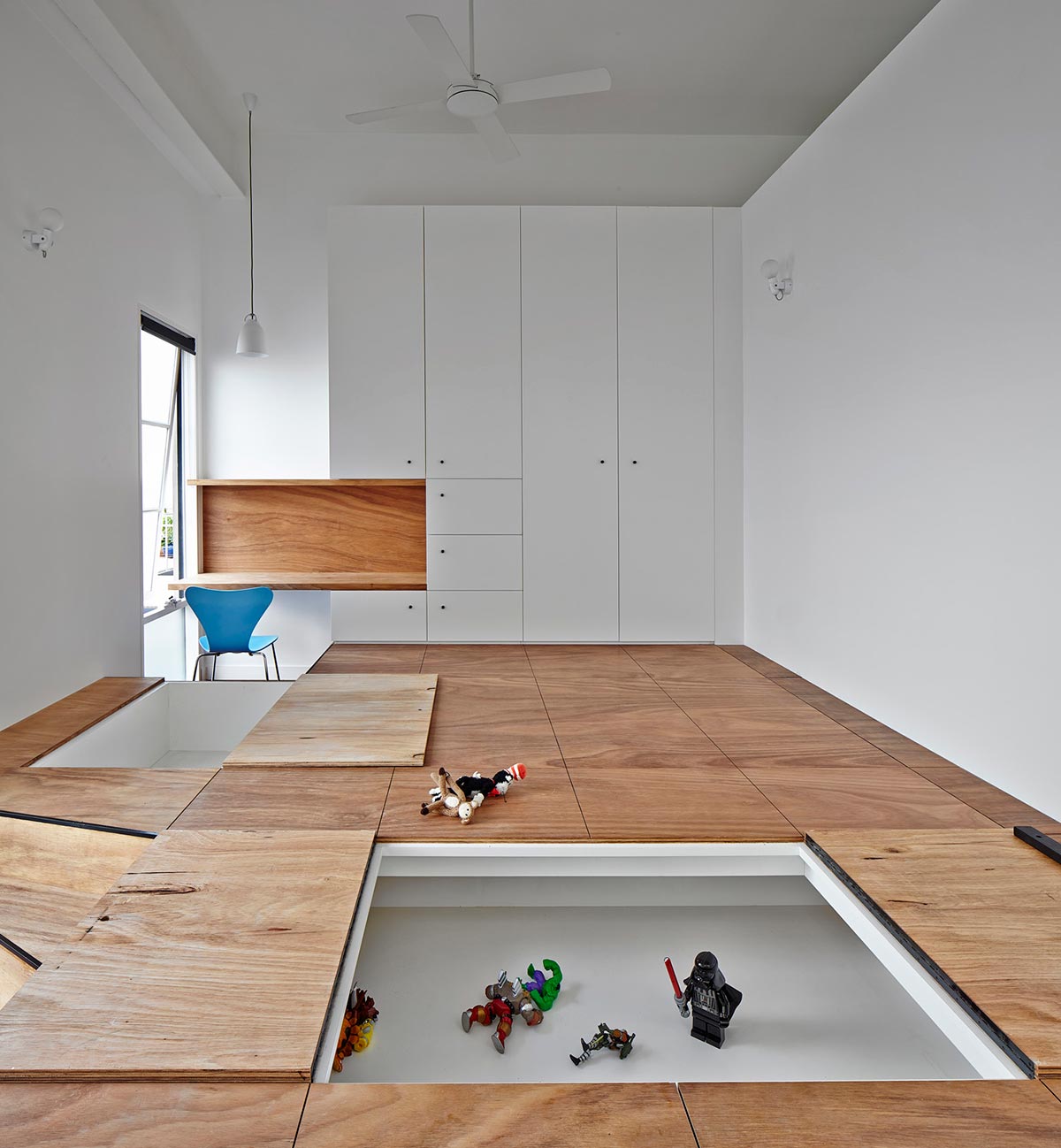 Architects: Andrew Maynard Architects
Photography: Fraser Marsden and AMA