In this tiny, 35 sq.m. Parisian apartment, Éléonore Bridge's creative talents shine through. When she purchased the apartment, it did not fill her needs, tastes, or lifestyle. So she stripped it down to its beautiful bones and started from scratch. The bedroom now lies at the back interior wall and the bath now is street-side so she has a window there. Open living, cooking, working, and entertaining span the length of the space between.
There is a lot of magic happening in this minute home. The bathroom shares light through a paneled wall of windows. Dark wood floors ground the space and its white draped walls, excluding the enviable worn brick shell at the entrance.
Not shy about color, she employs a vibrant mix of unexpected hues, from subtle to bold, popping all over the house. From the squash orange phone to luminous cucumber green vases, and my personal favorite, the chromatically arranged books. Her bedroom is now a deep rich plum cocoon topped with two full perimeter shelves. The top shelf holds pure white boxes that extend that tone down from the ceiling.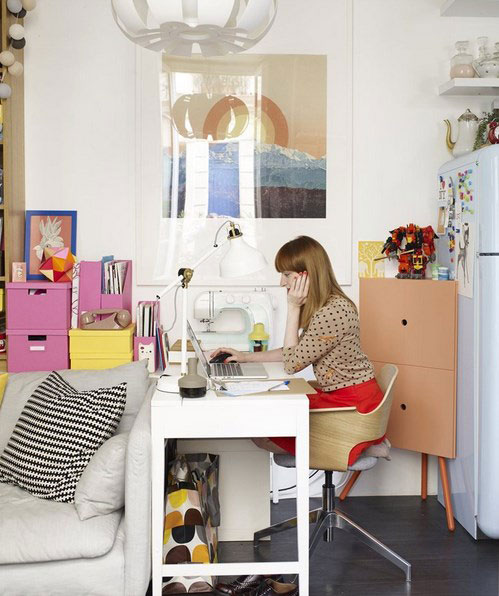 Of course, storage is an issue in small spaces and it lines the entire wall length of the living space. It varies from floating white shelves to ceiling high open wooden cases. The key to its success is its unified depth.
Her furniture is not intimidated by the apartment's size. The L-shaped sofa is light in tone and deep on cushy comfort. A modern corner storage cabinet cozies up to the refrigerator. A well-worn fringed velvet chair plays perfectly with a black and white chevron mid-century armless lounge.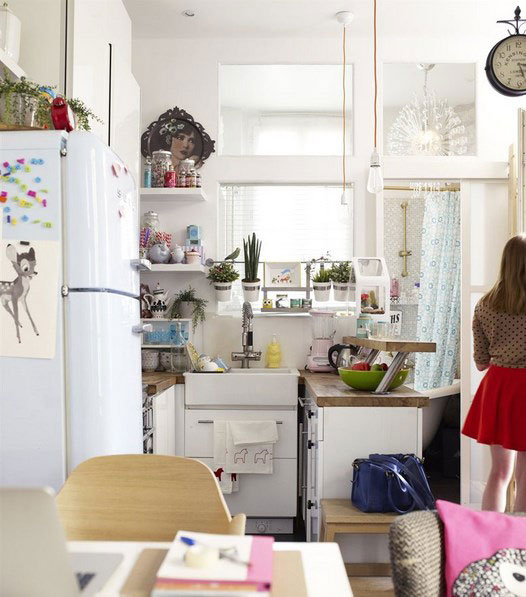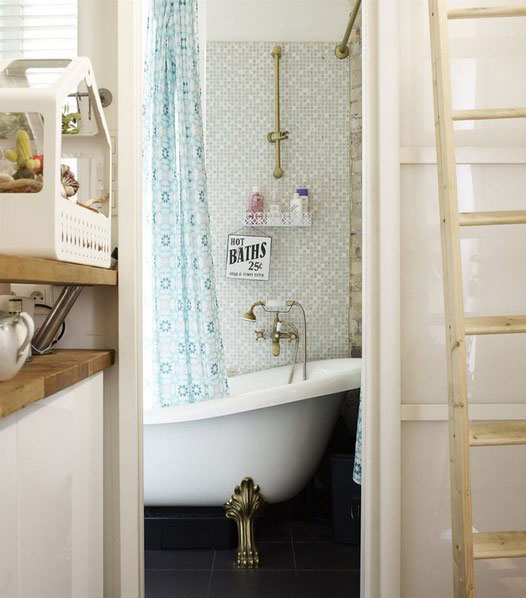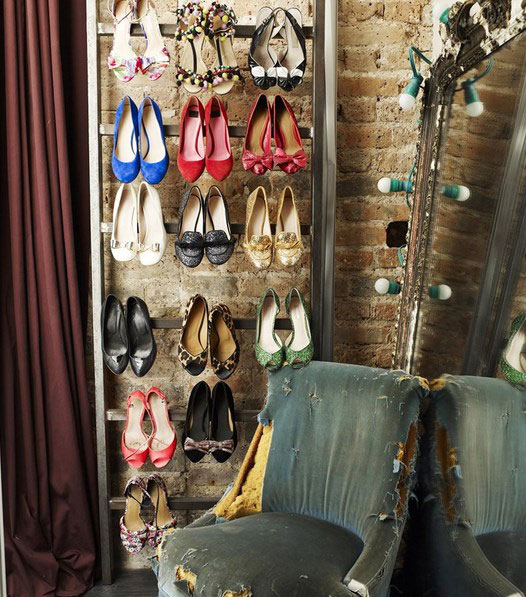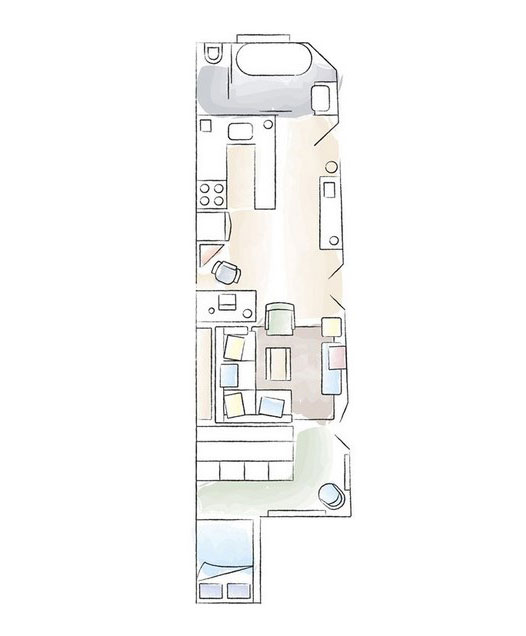 Photography: Chris Everard
Styling: Sam Grigg
via Ikea Family Live Magazine