This work space is a living design library. For the offices and showroom of Dizaap, architect Sergey Makhno sprinkled design ideas, materials, furnishings, and color around as if the entire space is a designer's tool kit. The construction company's services include furnishings and clearly, they are trendsetters.
Raw concrete floors, walls, and ceilings form a textural backdrop to the office. It appears more like someone's hip home than your average dull office. The open plan space is defined by furniture placement as it works around the concrete structure. Here and there, rugs are scattered to establish boundaries, such as in the lounge. Complementary colors play well together in a deep textural sofa for groups and canary yellow modern ladder-back rocking chairs. They're teamed up with a primitive carved log stool and an industrial pallet cart coffee table. Ladder shelving holds resource books and displays collectibles from many cultures. A rhinoceros trophy crafted of white wire supervises from his perch on the wall.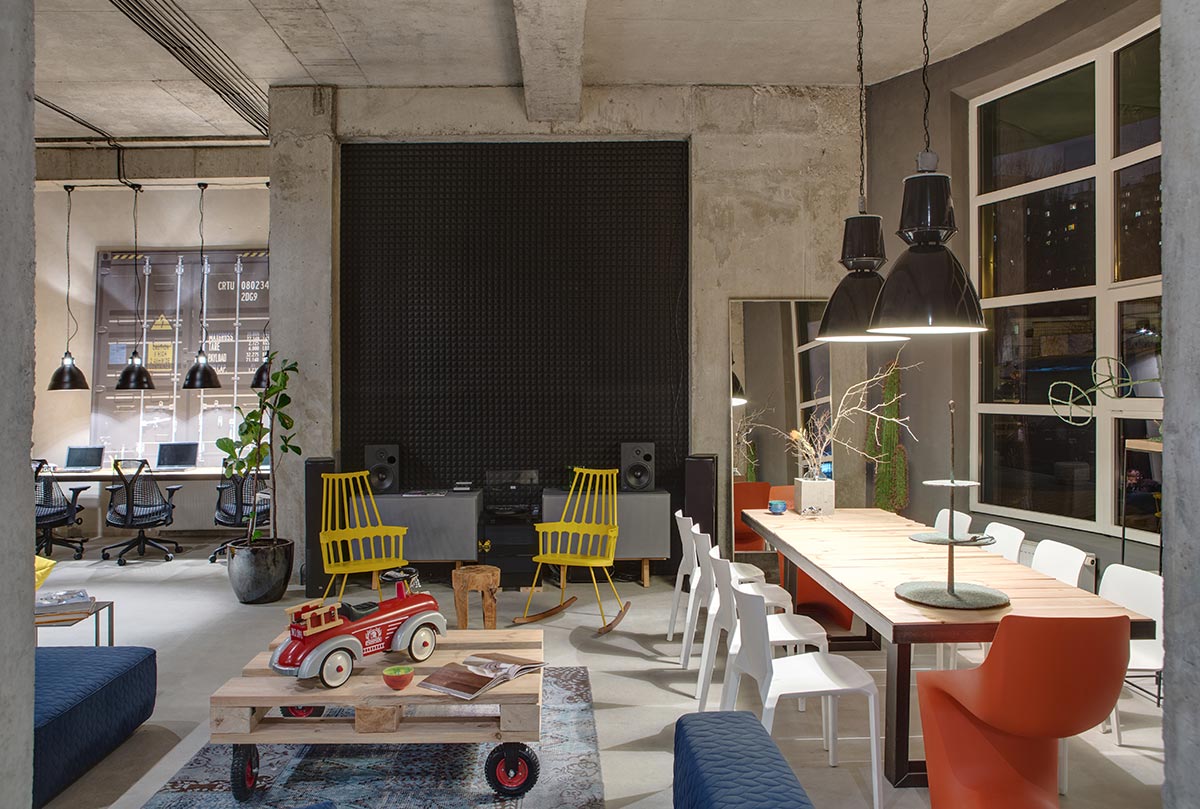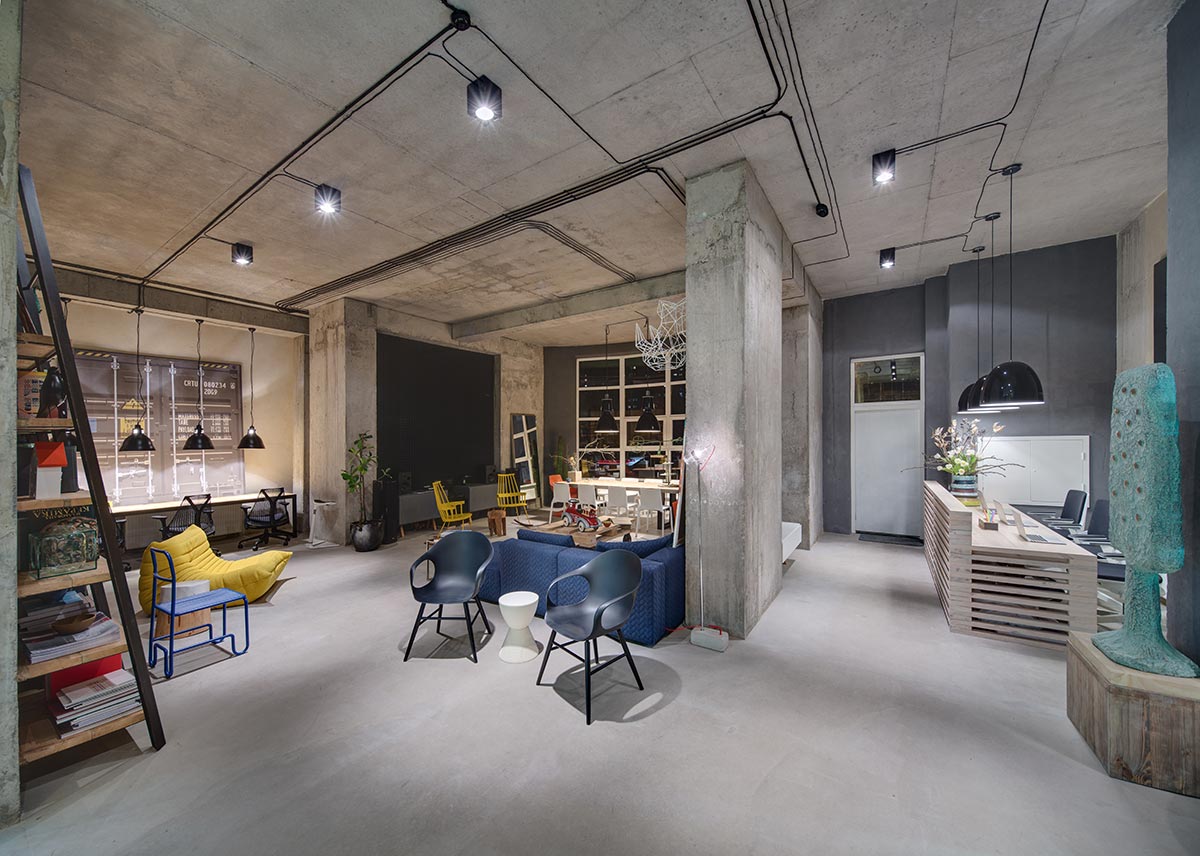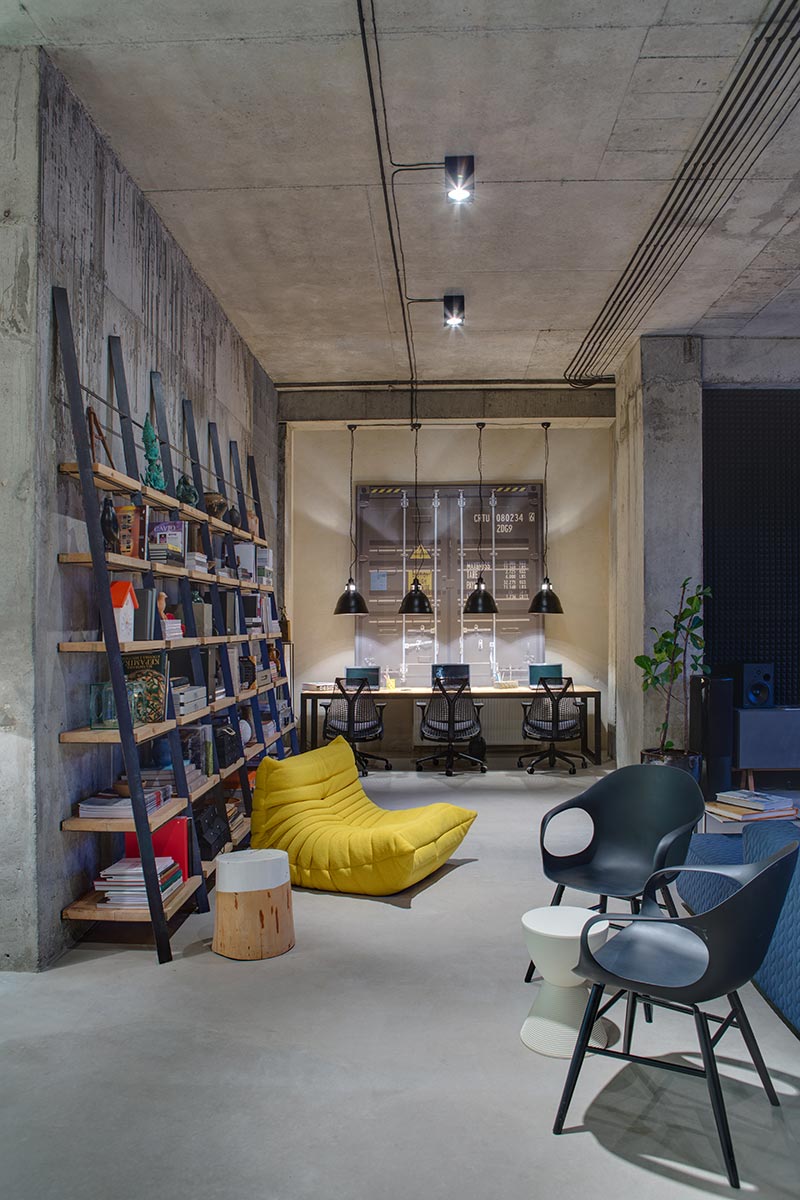 A thick wooden slab on bent tube steel legs contributes to the work as a dining area or conference space. Two orange chairs, in the spirit of Verner Panton, anchor each end. A variety of work spaces is created throughout. Informal meetings take place at two Magnussen chairs around an upright black painted drum table with a multi-colored lamp and fluted teal shade. Lunch is served on a restaurant stainless work bench with sink. Cheers to more colorful inspiring work places!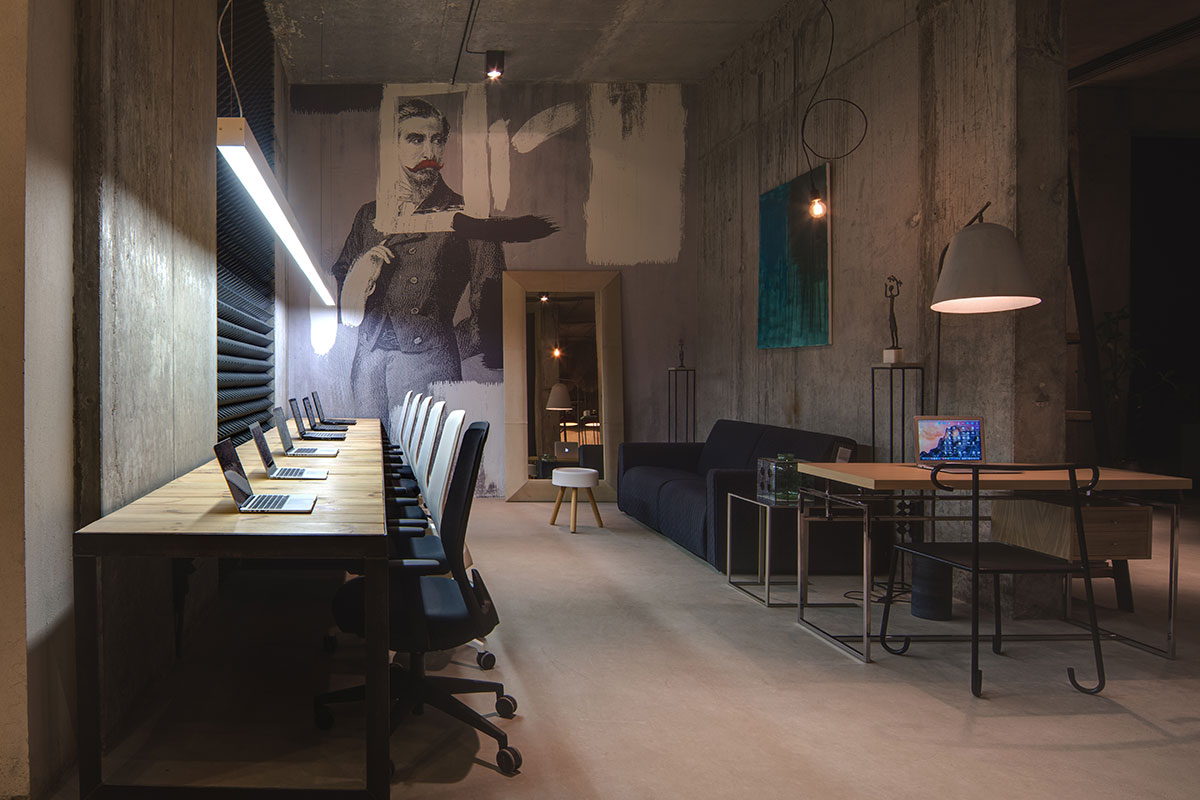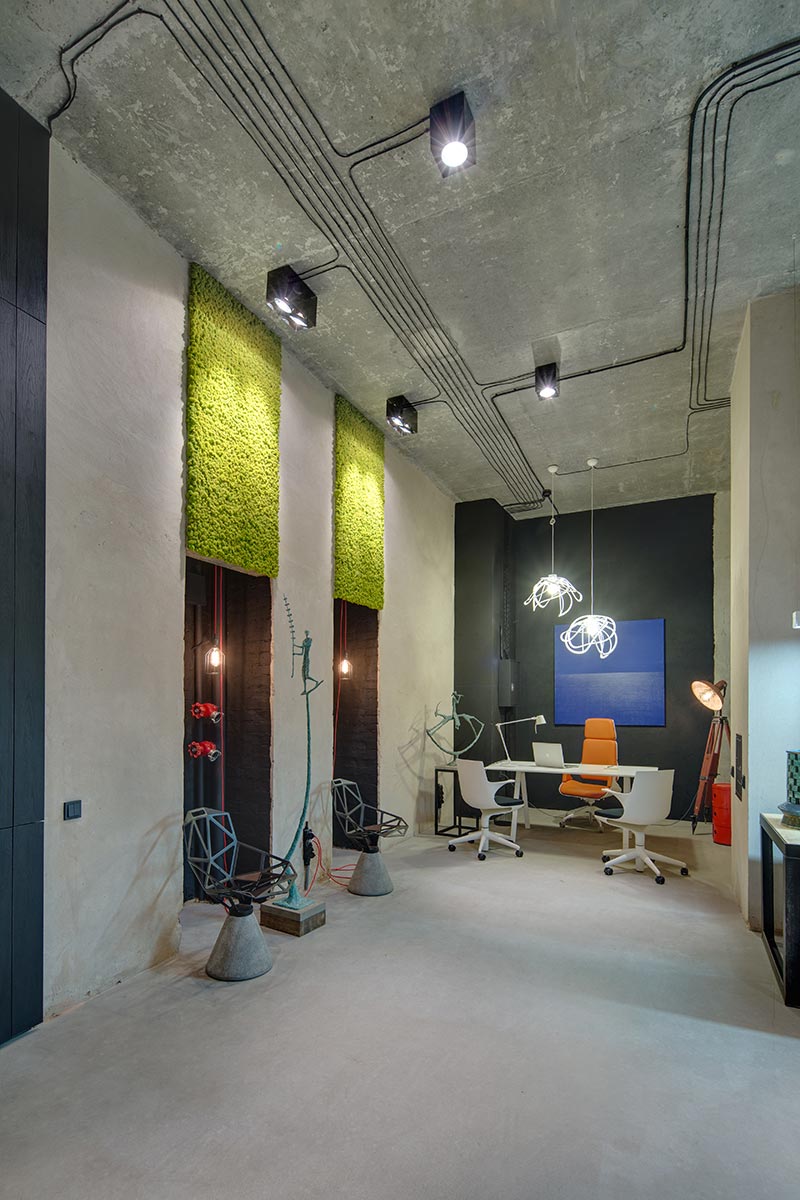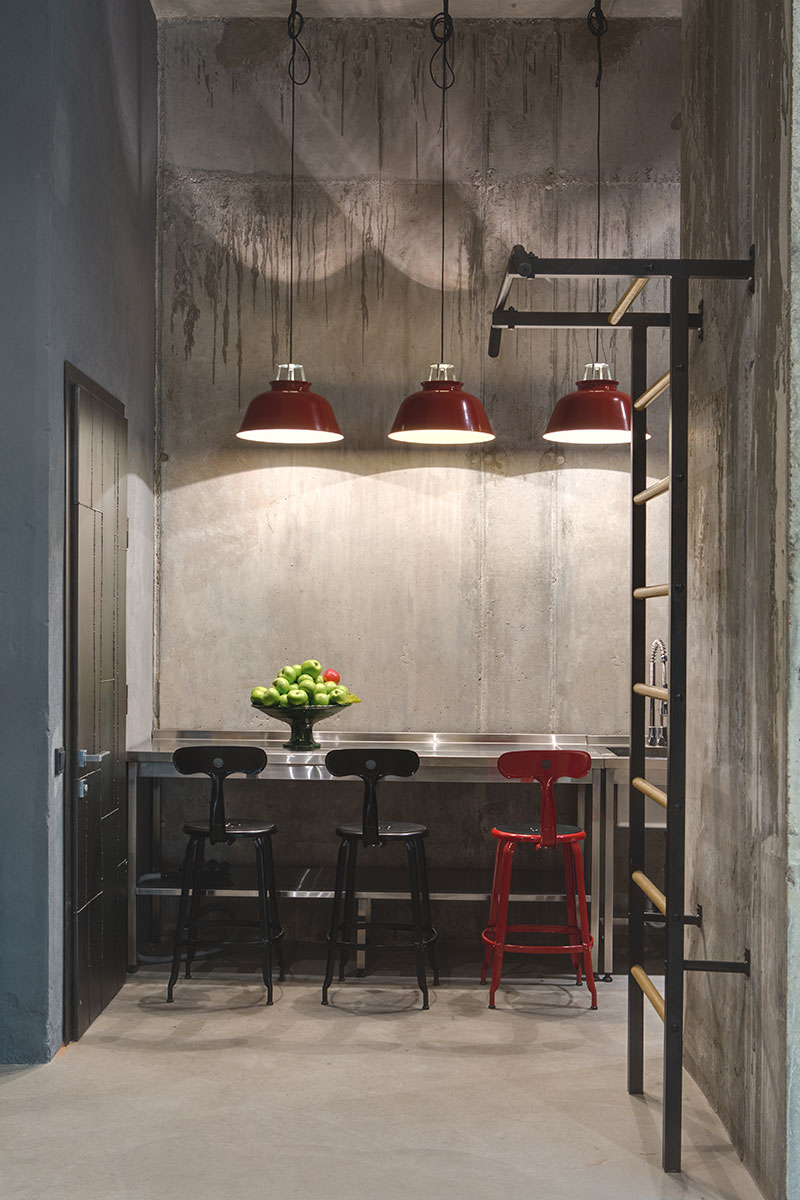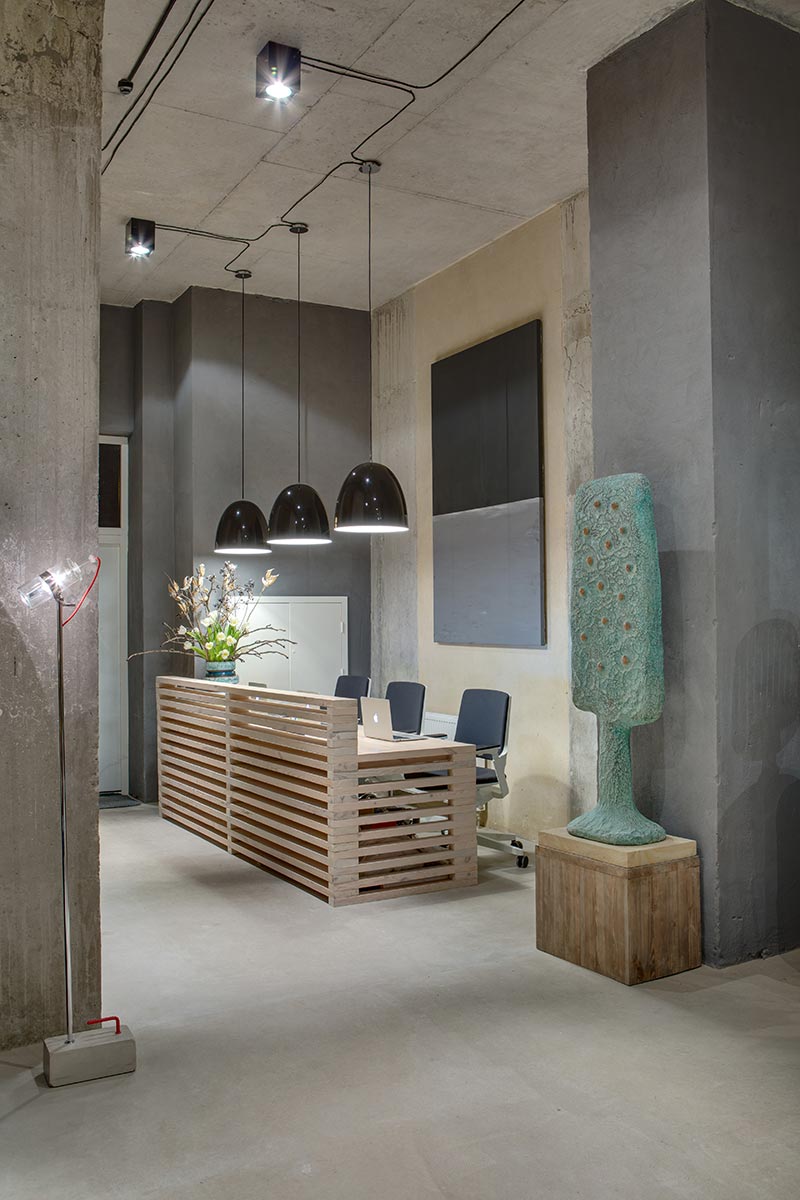 Design: Sergey Makhno
Light: sketches by Sergey Makhno
Photography: Andrew Avdeenko