In a single family home in Montreal, this kitchen makes a statement, a big statement. Carl Lapointe and his team at Pure Cuisines designed the kitchen to maintain the visual clarity of the avante garde architecture of the home.
Two immense elements, masterfully defined, conceal the kitchen's functions within torrefied oak. The torrefication process involves heating the wood at very high temperatures. This process results in richer wood hues, greater dimensional stability, and lower maintenance requirements. Here the luxuriously grained and toned material provides warmth, balance, and stability to the bright white kitchen with cathedral ceilings and a wall of sliding glass doors.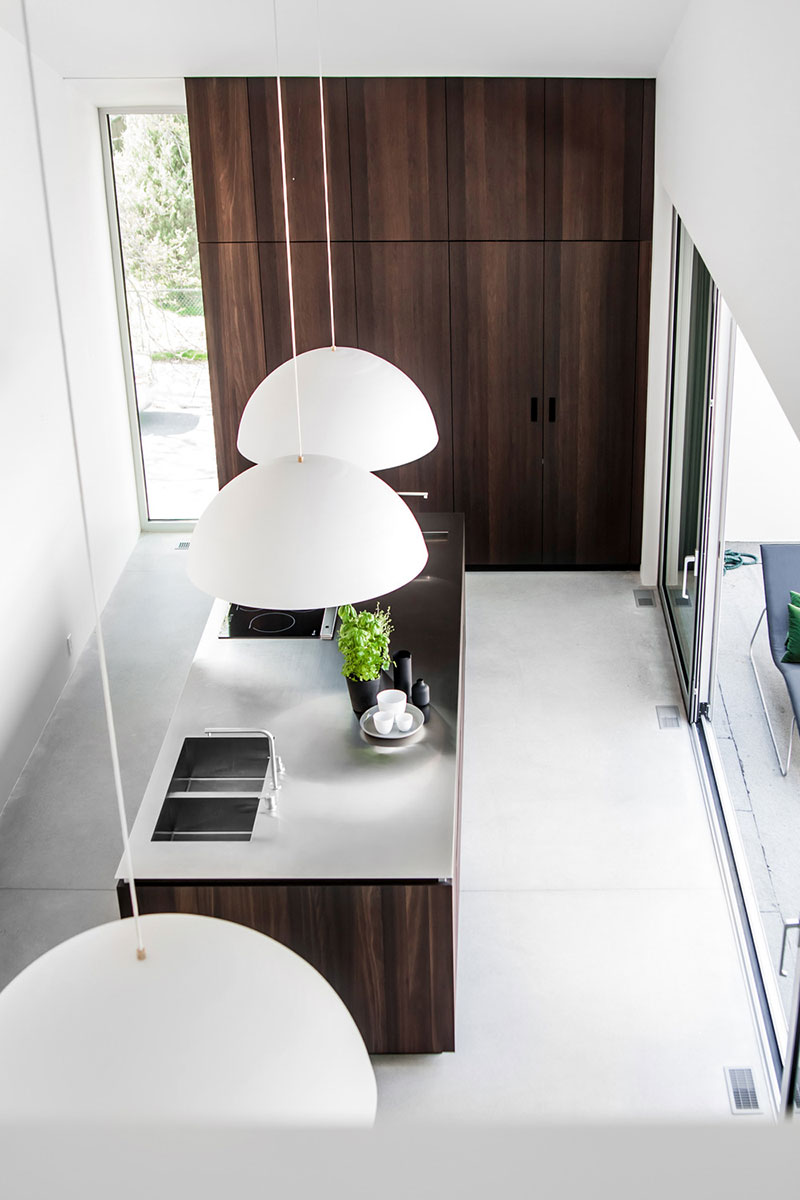 Vertical wood grain on the end wall full height storage unit accentuates the space's height. Slender recessed rectangular bronze finger pulls punctuate its access points.
Yet the extensive island is just as impressive. At 3.75 meters in length and 1.3 meters wide, its size is refined by its detail. A stainless steel work surface, 4mm in thickness, floats over the oak base. The dual integral sinks seem to have been effortlessly yet precisely pressed in to the visibly seamless worktop. At the opposite end, the cook top is flush and another prep basin sinks in to the corner. By replacing hardware with continuous linear finger pulls, the island's size is diminished, without compromising function or beauty.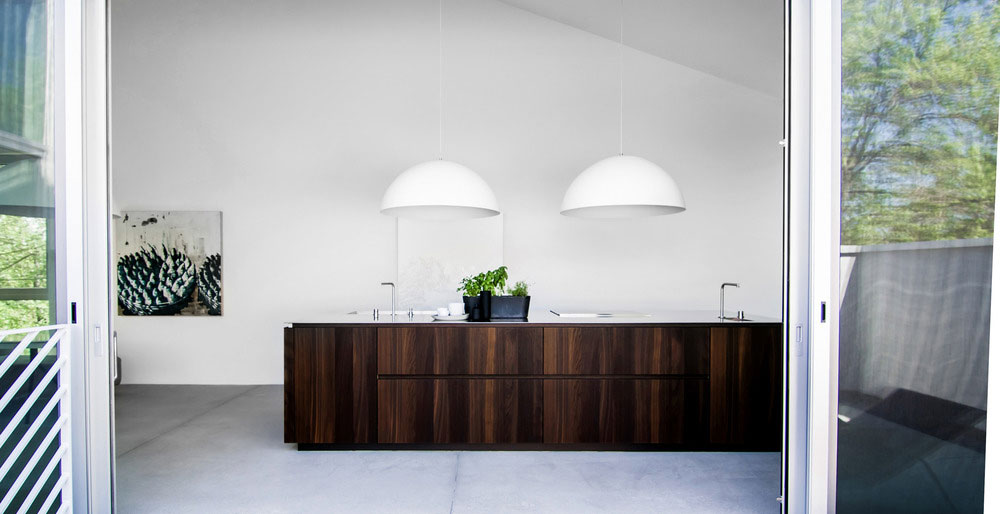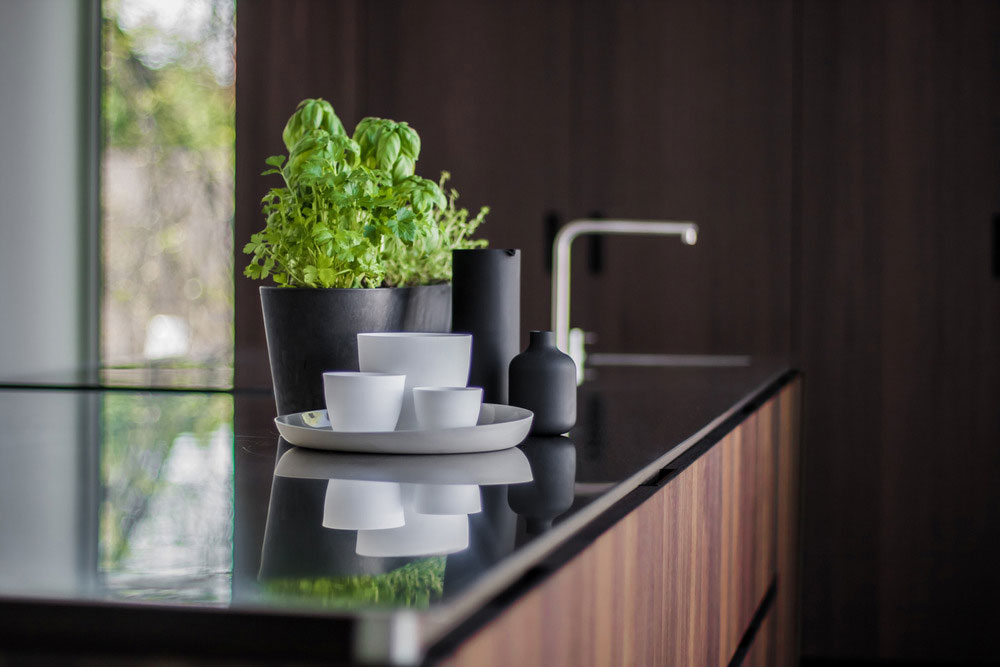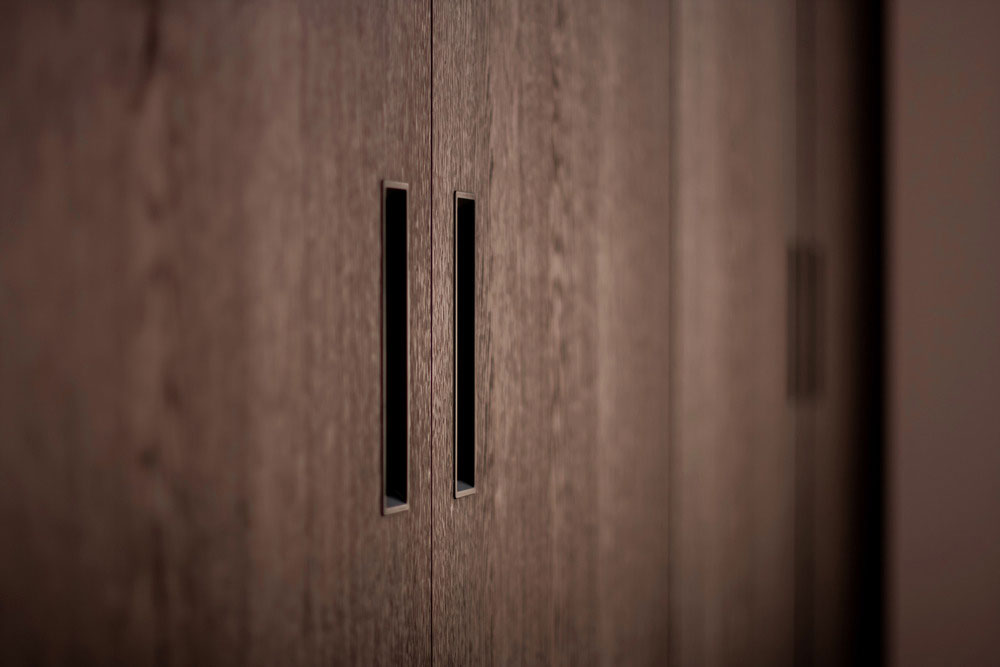 Design: Pure Cuisines + mobilier européens
Photography: Antoine Fortin