Ah, triangular buildings! This one in Oporto, Portugal was constructed in the 19th century with a footprint of 52 sq.m. A2Office molded the original structure in to a building with four modern studio apartments. Stripping it down to its remaining viable components was the first step. These included the solid log floor joists, which were given a boost in strength. The top floor corner construction was removed, as it did not meet today's standards. Historic documents guided the creation of facade colors, interior shutters, and new windows. A new timber stair resides where the former narrow and dilapidated once traveled the four levels.
This stairwell is flooded with daylight from the window wells where the original masonry construction of the exterior wall is revealed. The shared interior stone wall's rough texture is a key component in enriching the stair shaft. Its contrast with the crisp new white wall finish and the abundance of natural light distract from the space's small size.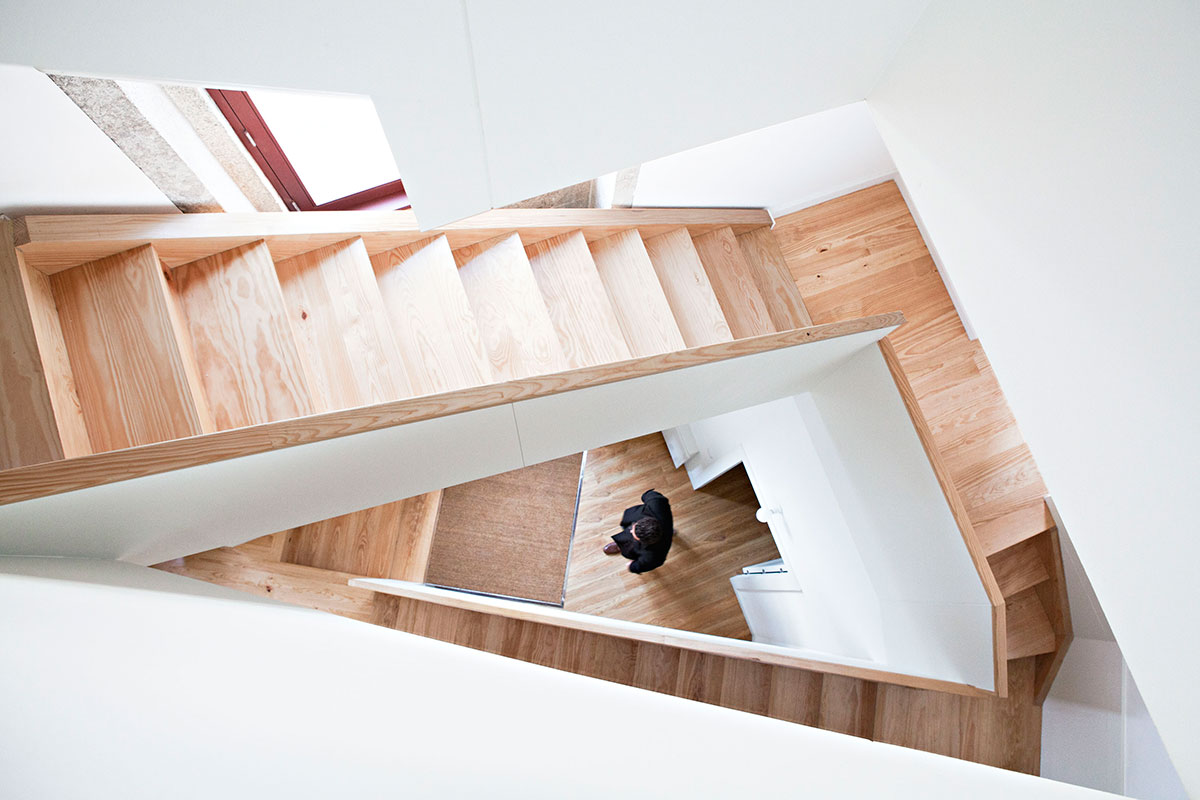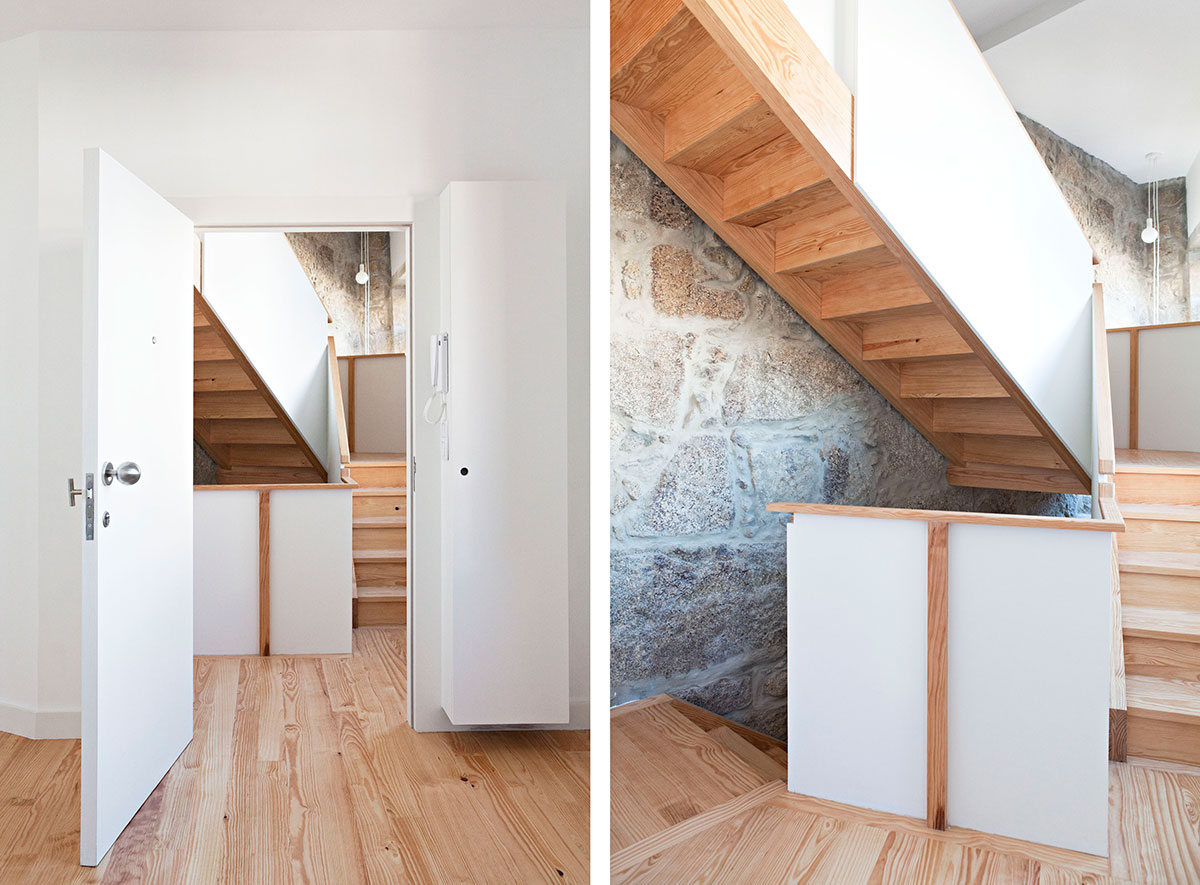 The apartments are carved in to the remaining space on each floor. Ground floor and second floor are identical in size and configuration. An open kitchen rests at the back with a singular run of wall and base cabinets lit by the adjacent window. Hardwood floors stretch throughout and the ceiling articulation adds depth and definition. The third floor studio is slightly smaller yet, as in all the units, it's brilliant with light from two large windows. I'd choose the top floor for its interesting geometry and the tiny roof terrace.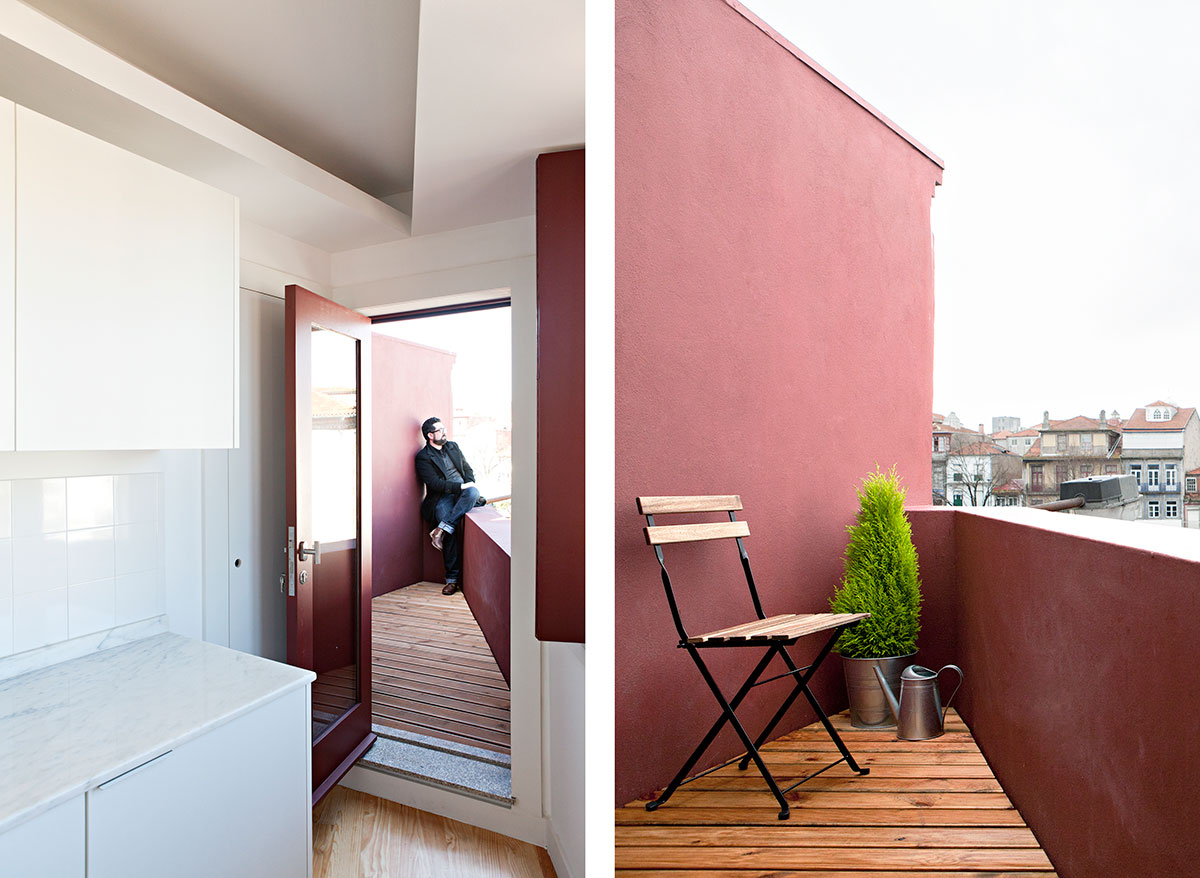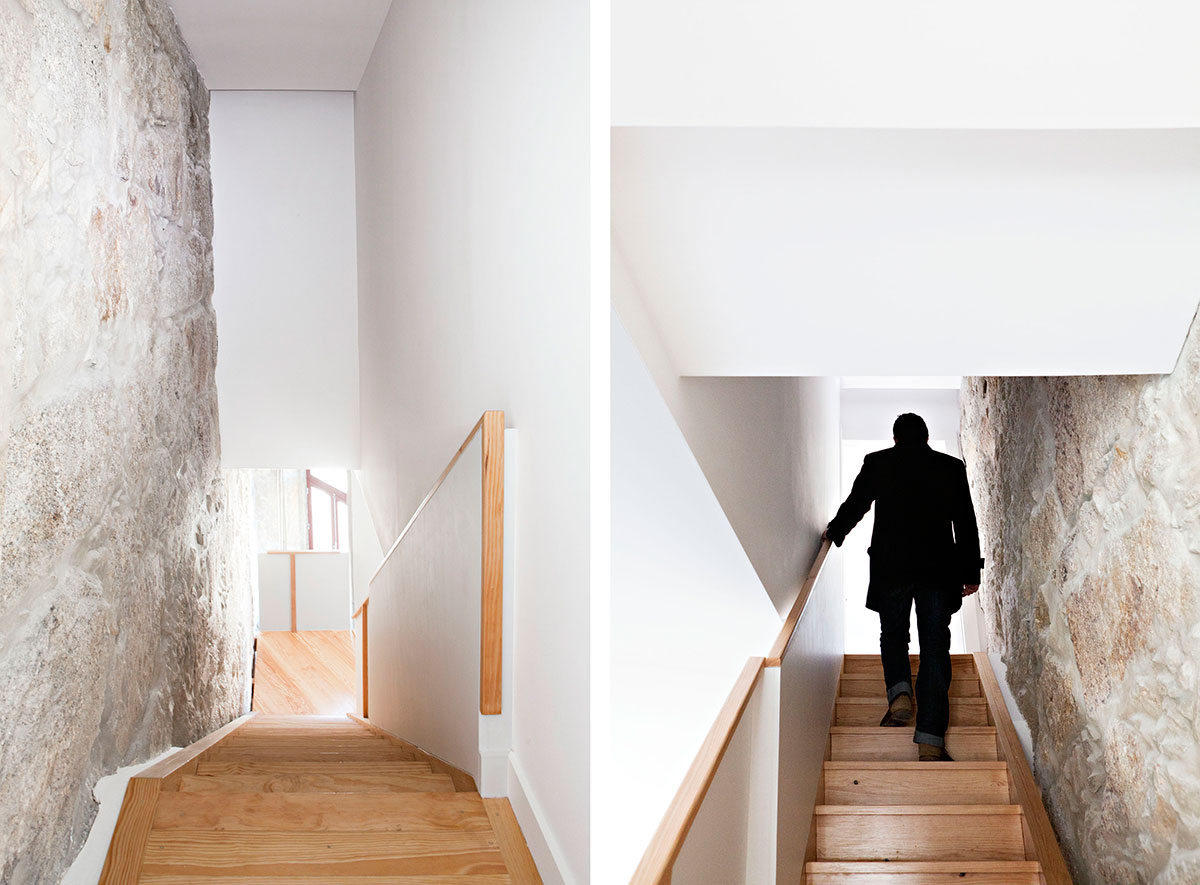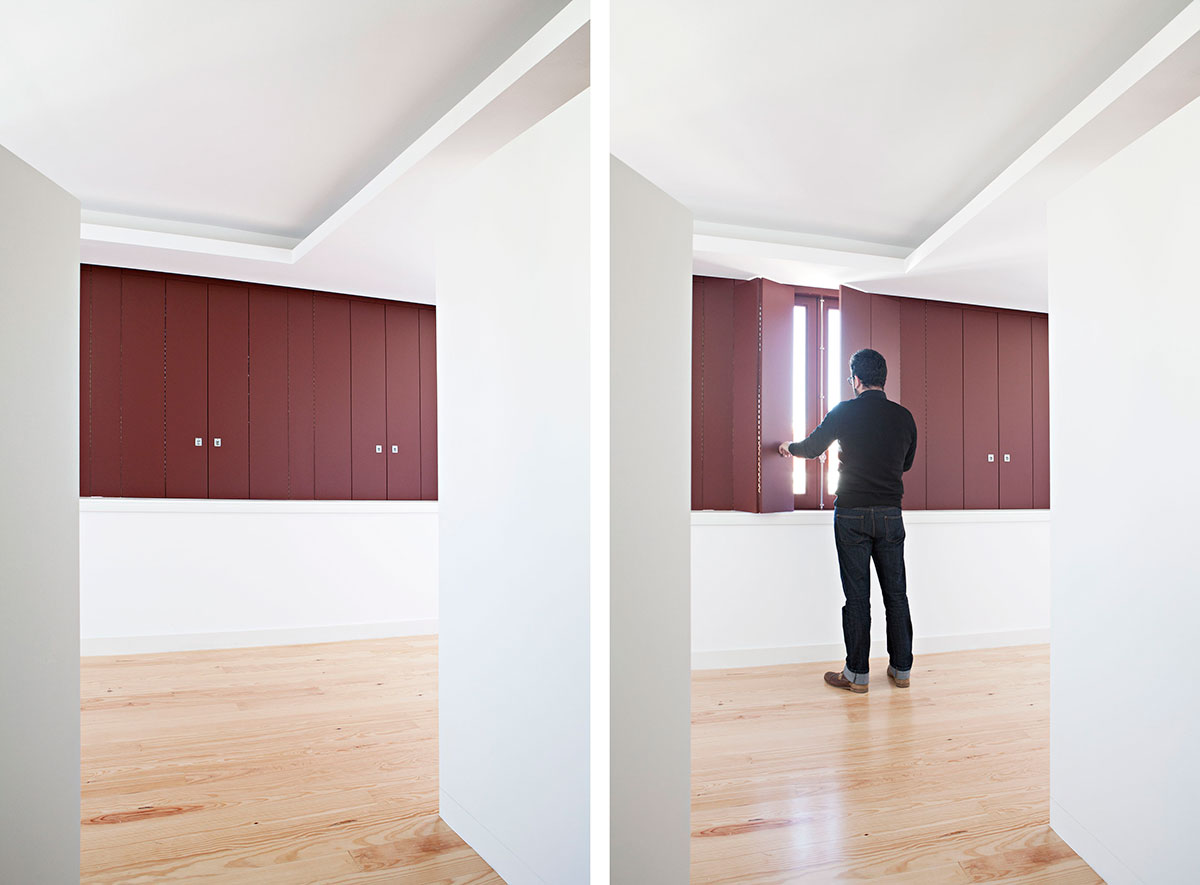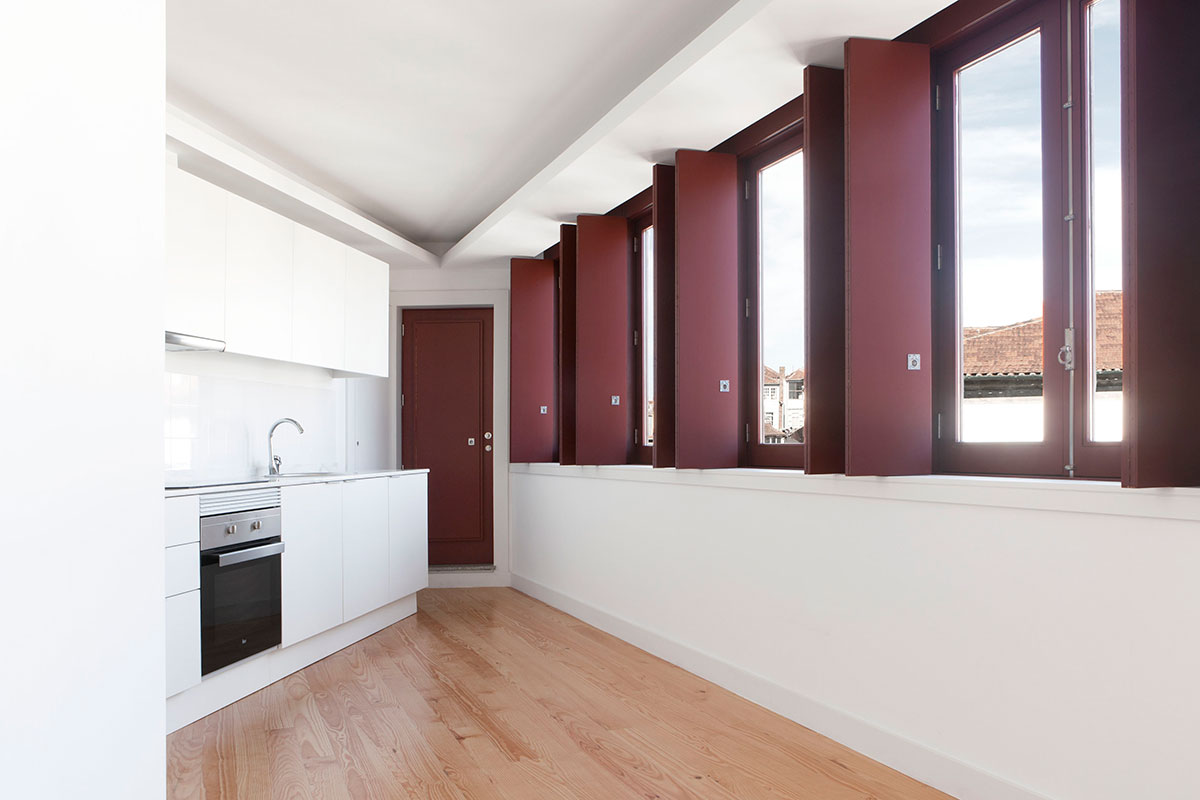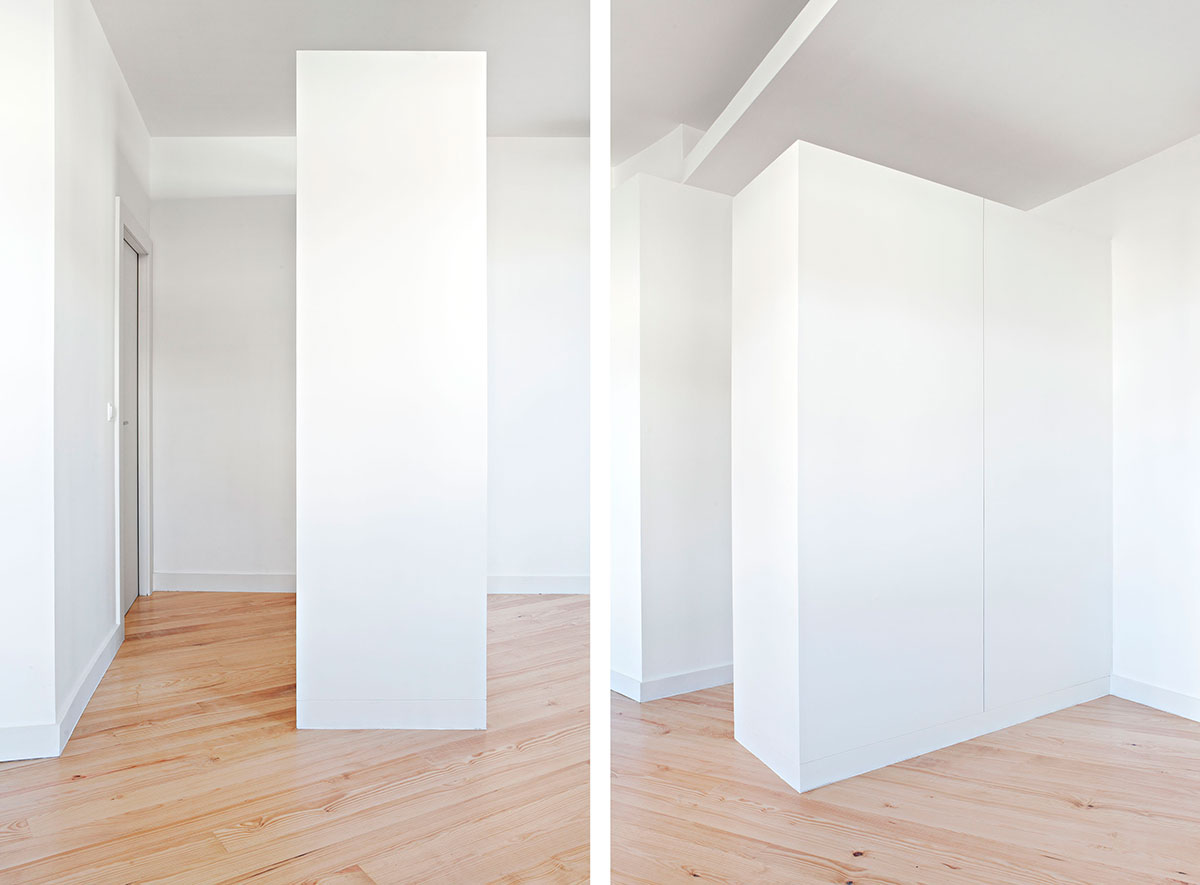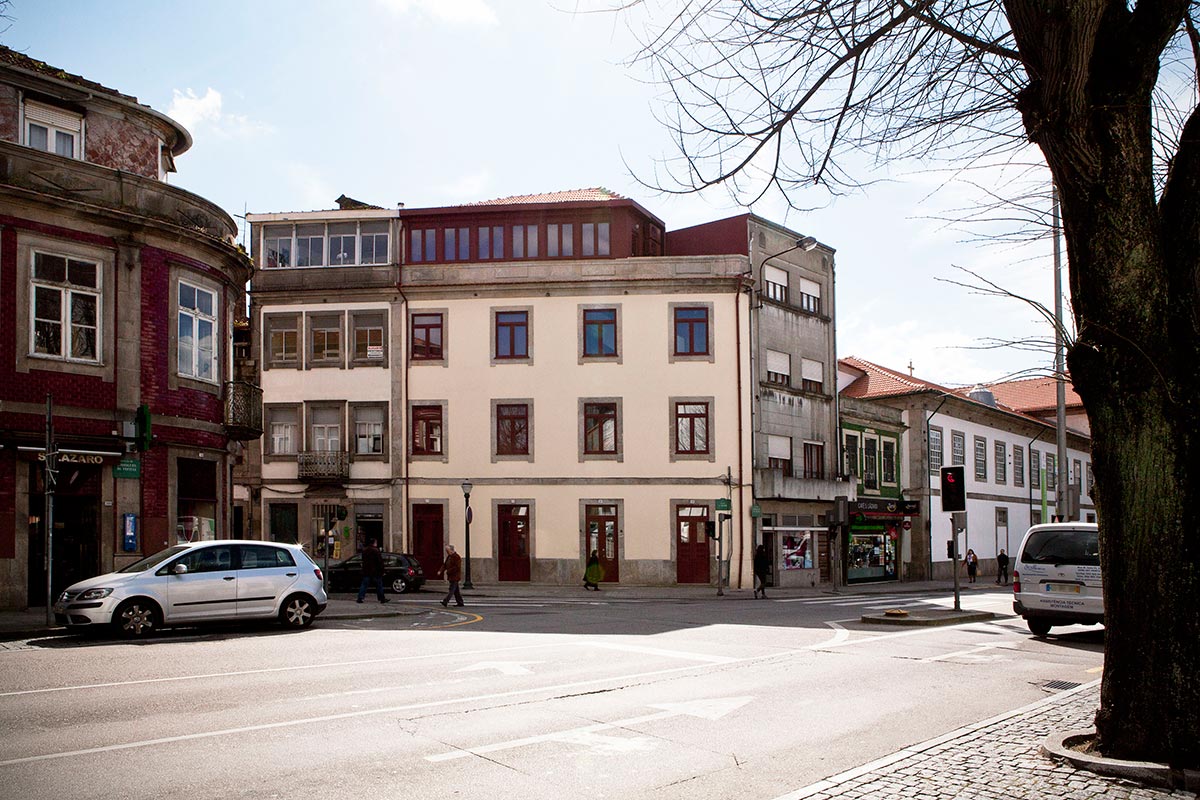 Architecture and Coordination: Alberto Dias Ribeiro
Collaboration (Previous Study): Ana Fareleira
General Contractor: Paulo Bessa, Lda.
Construction Management: AZU
Photography: © AL.MA