The bustling hub of Turin, Italy has architectural designers Andrea Marcante and Adelaide Testa to thank for this post-modern interior design project. Turning a circa 1935 structure into a 250 sqm retro-style restored apartment was no small task, but these two seasoned architects managed to evolve this physical space into a metaphysical experience.
Upon entering, you immediately recognize that the kaleidoscope of colors blend boldly together, yet give an impressionistic sense of nostalgia. Delivering partition and accent walls in slate grey, along with a thatched-walled entrance way; the simple metal shelving and an unassuming metallic chandelier refract light beautifully, allowing this one level space to effortlessly boast of understated elegance.
A dueling carpet color and contrasting wood floor fills the living room, while a teal backsplash and muted mustard yellow sink storage space melds perfectly together in the bathroom. Nothing looks out of place or over-stated, but rather provides a just right feel throughout this redesigned layout.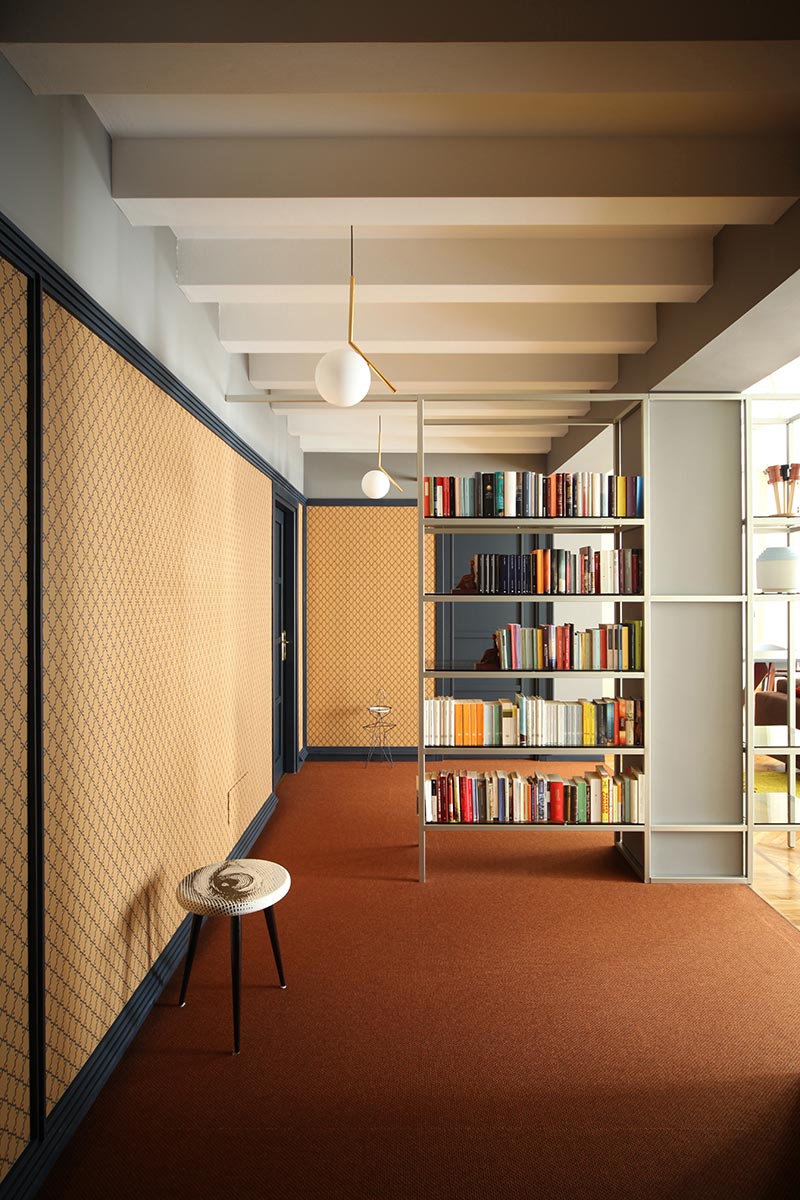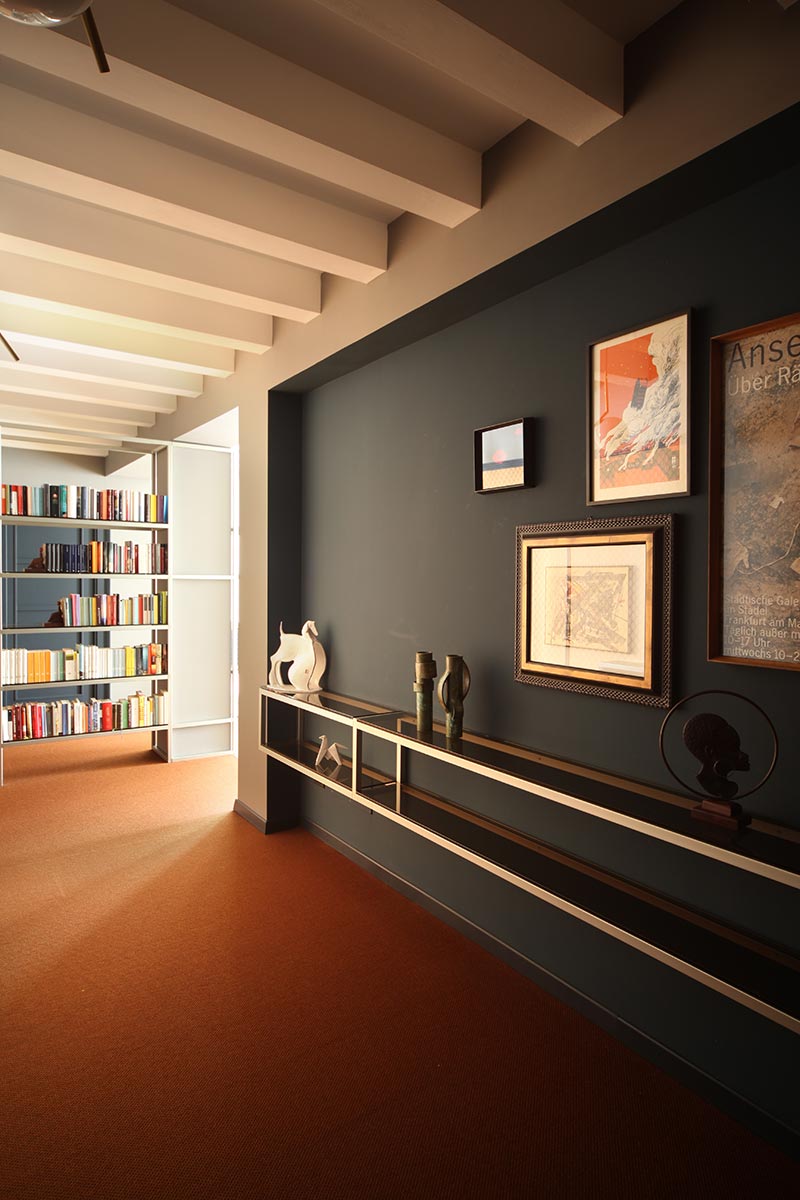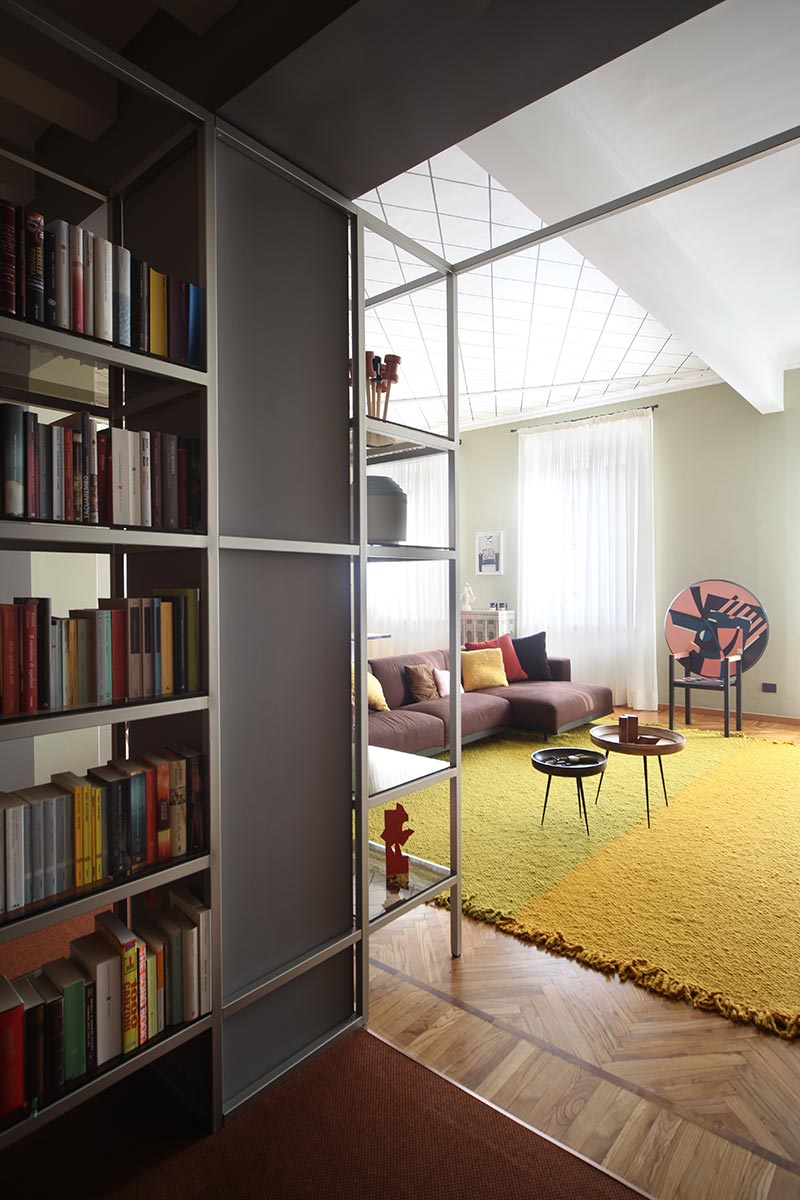 By having utilized a variety of materials and textures, the illusion takes shape as soon as you walk through the door. And although one might have thought pulling together so many patterns and colors could be cause for a cluttered feel, it ignites harmony; creating a calming yet inspiring space for anyone who visits.
This blend of symmetric chaos truly lends itself to the artistic nature of the city, and the cultural climate it envelops. An ultimate masterpiece, marrying minimal space with maximum design.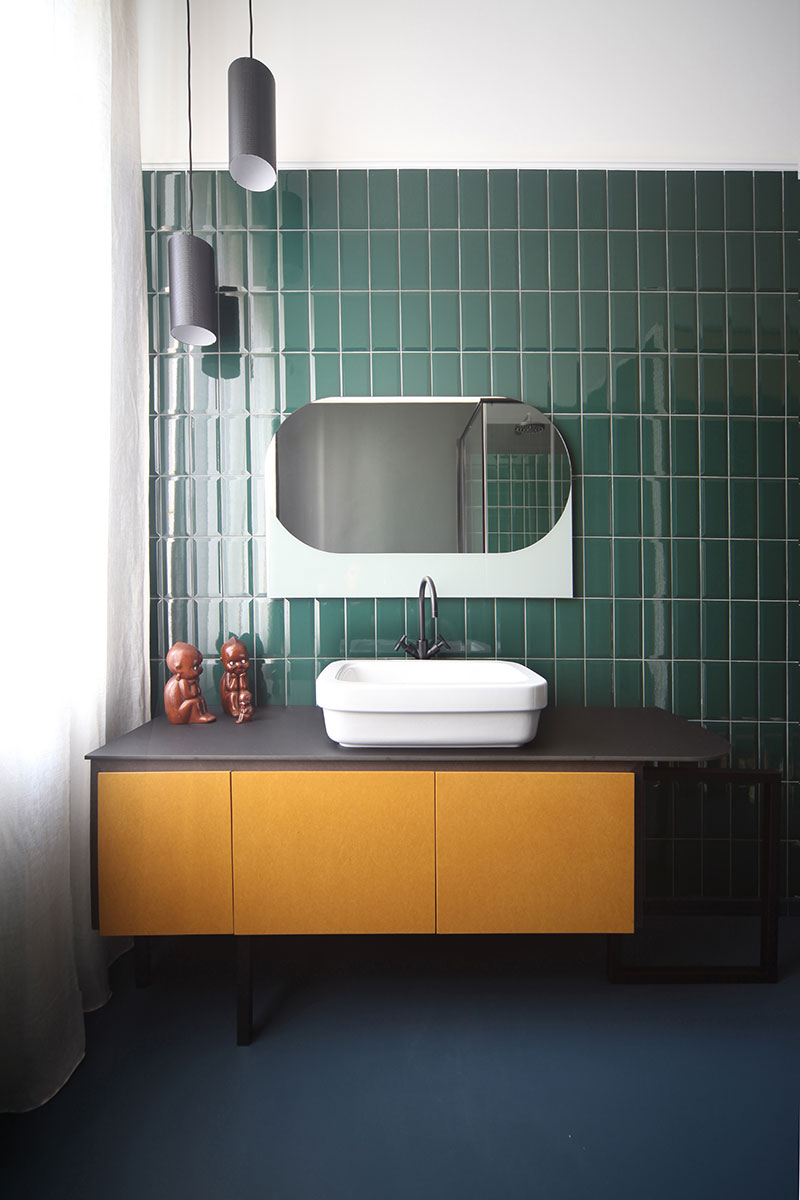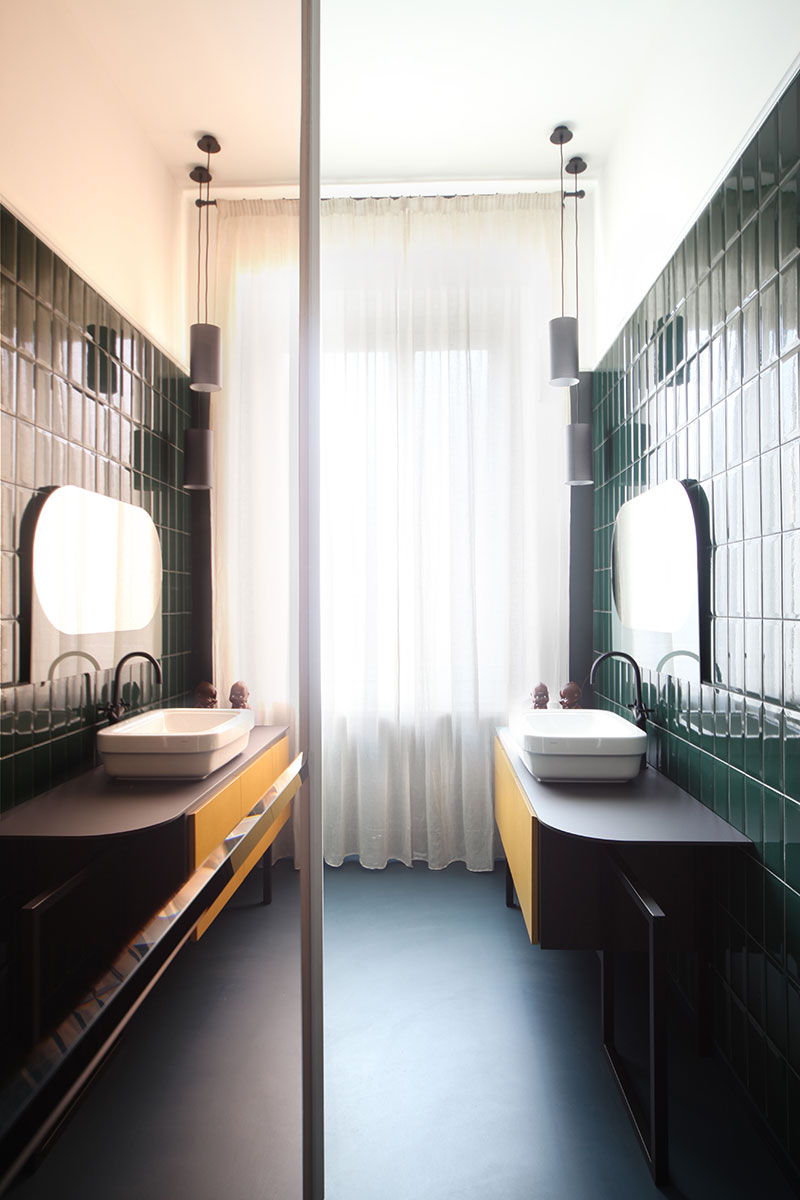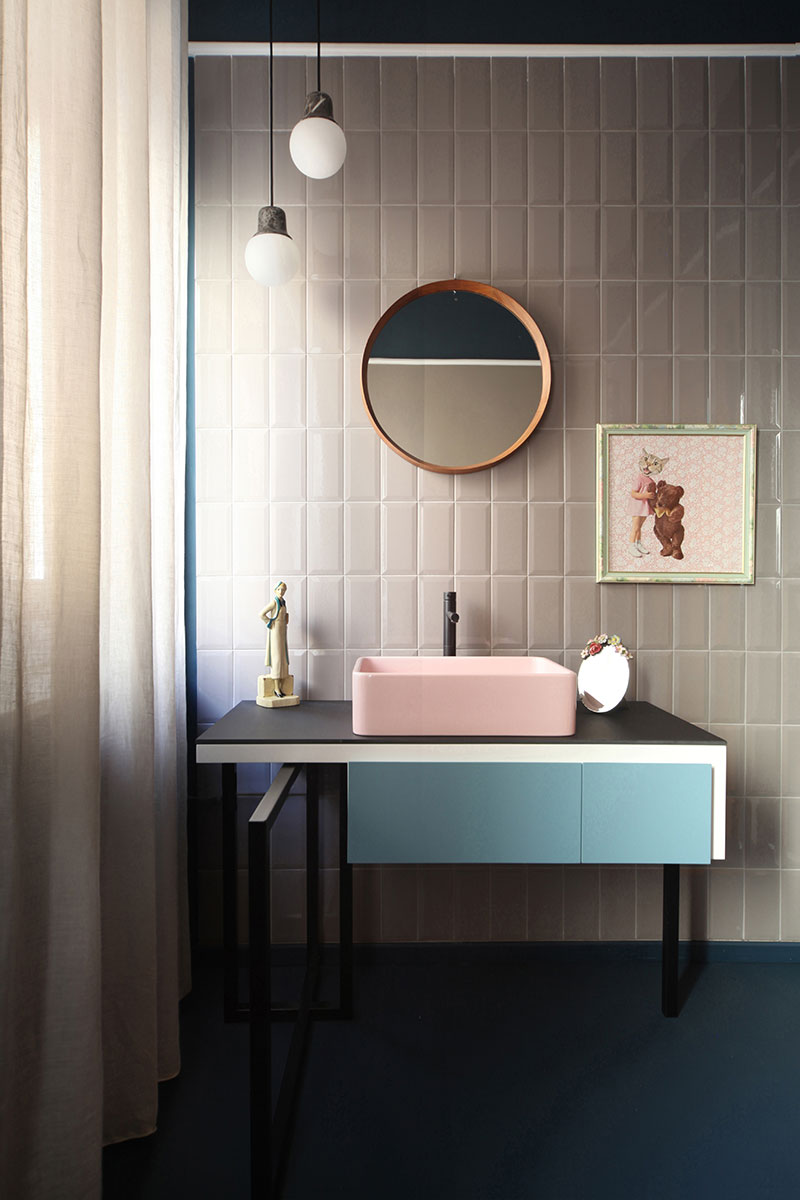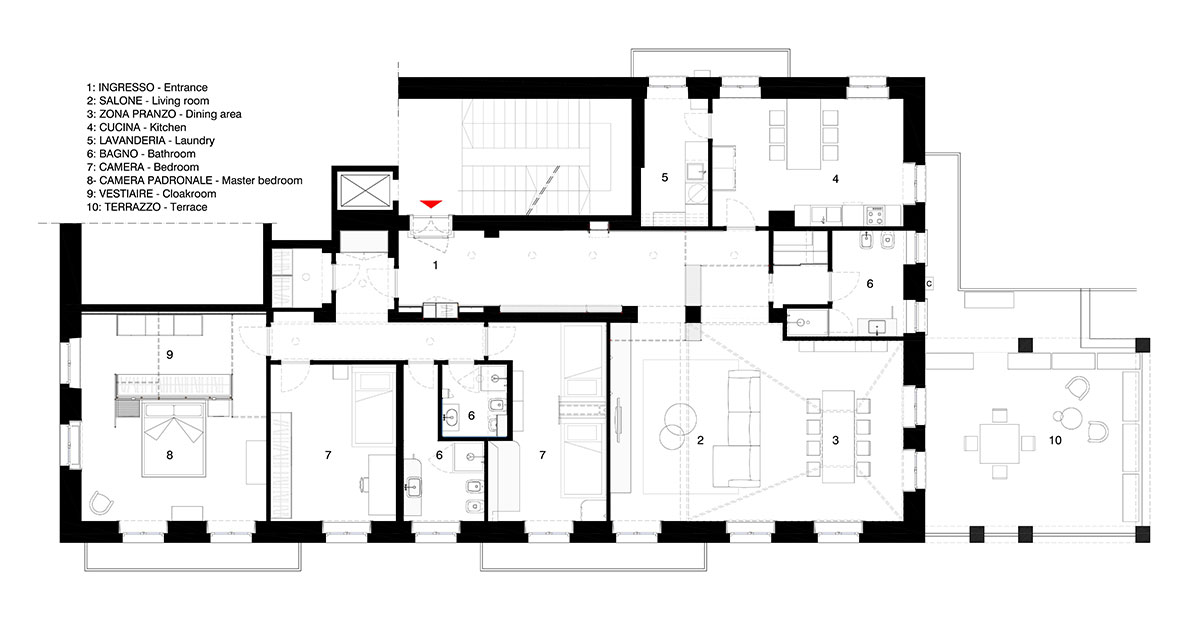 Architects: UdA Architects
collaborators: Eirini Giannakopoulou, Giada Mazzero
Photography: Carola Ripamonti