The designers at FTA display their multidisciplinary design beautifully in this 1934 masterpiece. An original design by Piero Portaluppi constructed as his family residence, this 5th story space is perched perfectly above the Sant Ambrogio streets of Milan. Offering just over 1700 sq ft of space with which to wield their design magic, FTA laid the groundwork based on a clean white background, enhanced by a mosaic splash of color in one corner of the living room.
The white walls work well within this open plan, delivering natural light in all directions without any obstructive partitions between the living and kitchen area.
The earth-tone brown parquet wood flooring grounds you as you are refreshed amidst this easy breezy expansive bungalow, offering easy access to the outdoor space through sliding glass doors. This decidedly proportioned 270 sq ft terrace spans the horizon of the apartment, and offers an ideal outdoor addition to a concept of equal openness.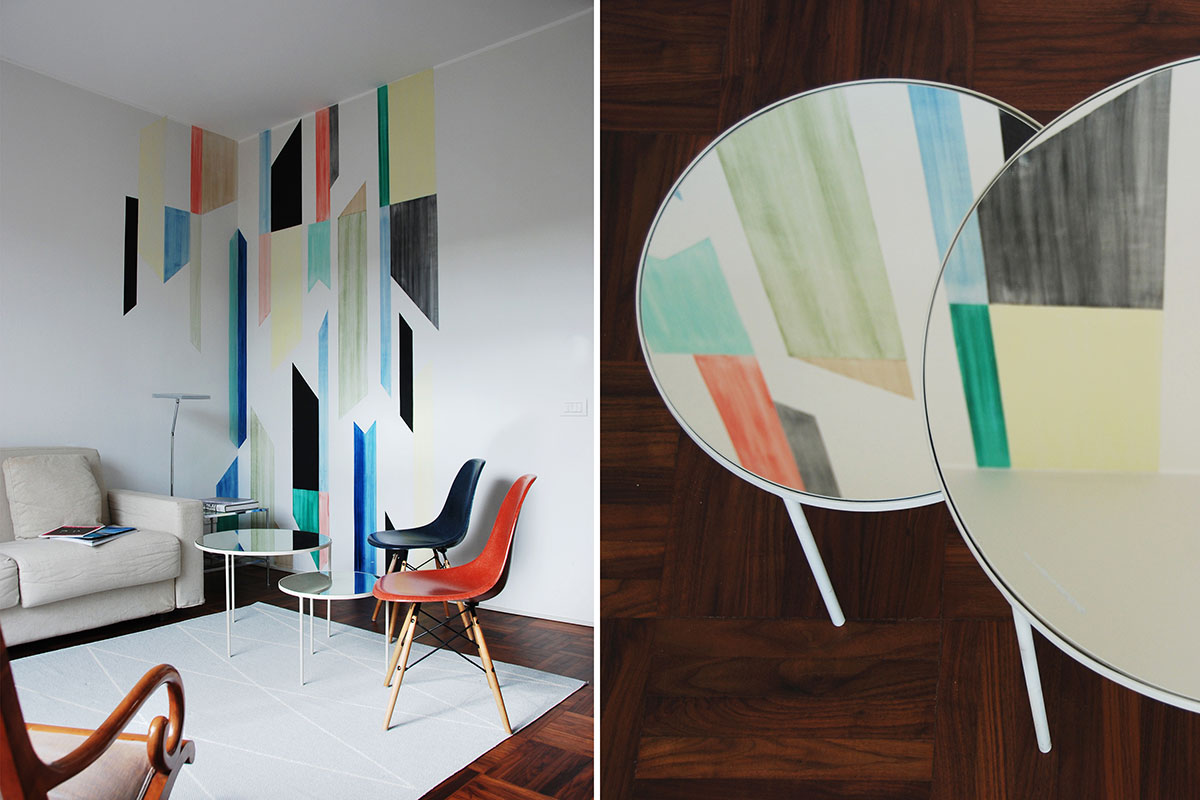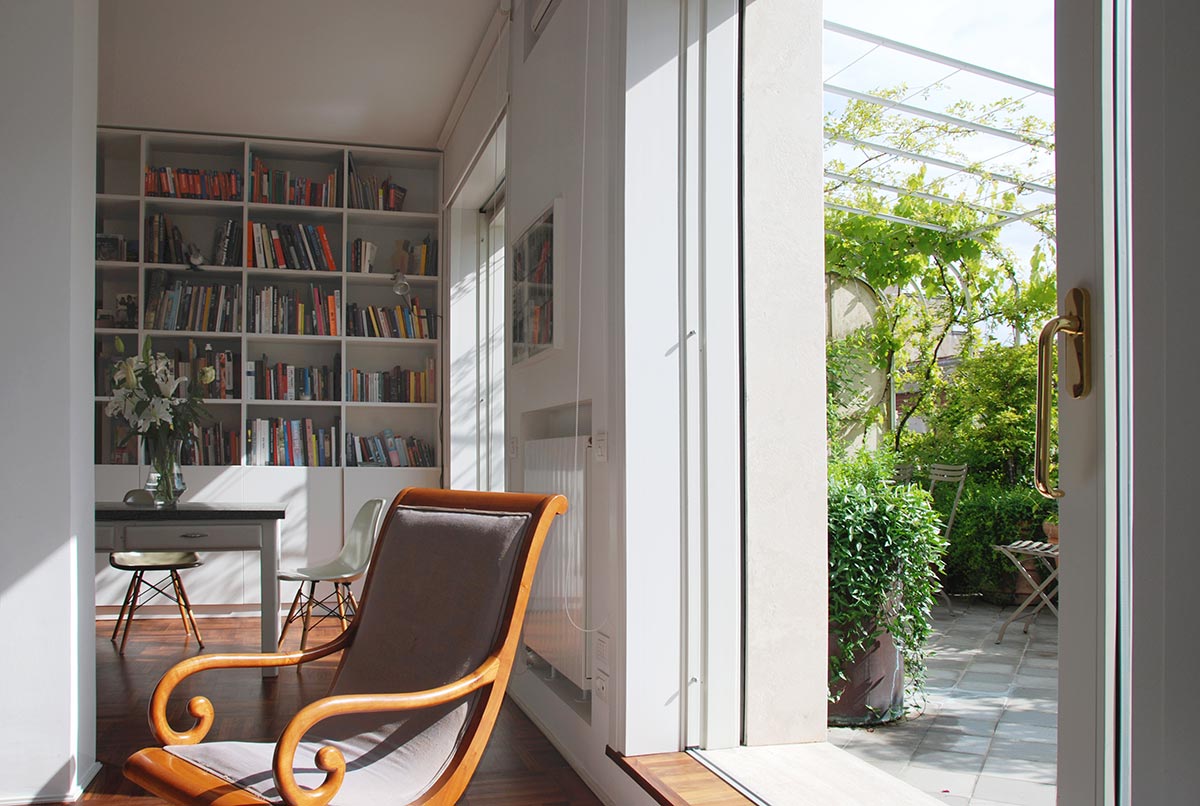 Step down into the basement and walk about the 540 sq ft of – what might be deemed as a book bungalow, accompanied by a clean-cut cooking area. Once again, white fills this space beautifully; broken up by wooden shelving and a stepladder that offers an arms-length reach for any read of choice.
As an apartment positioned in a neighborhood aptly named after a church and shrouded in white, one might call this little slice of home a heavenly oasis. However you want to refer to it as, FTA definitely took a page out of some holy book to transform this gem of gems.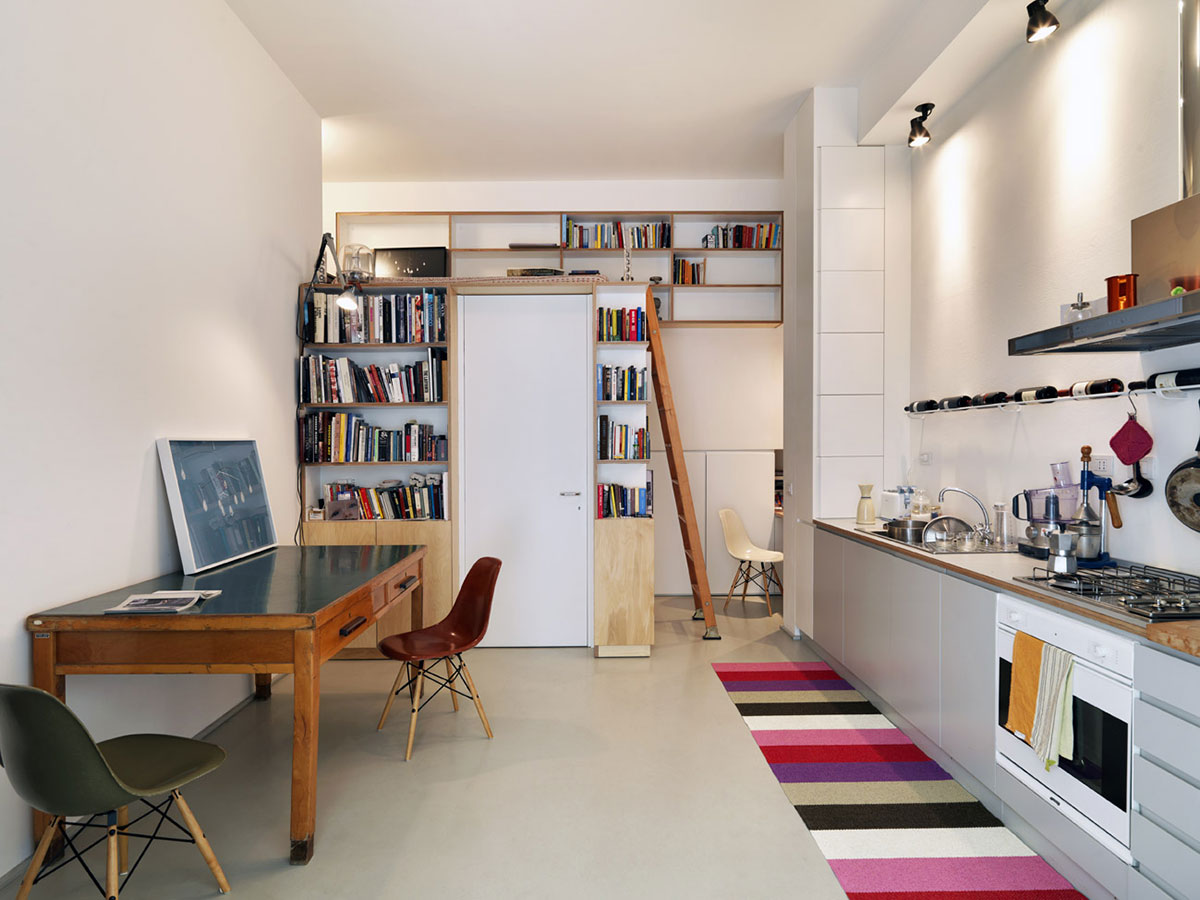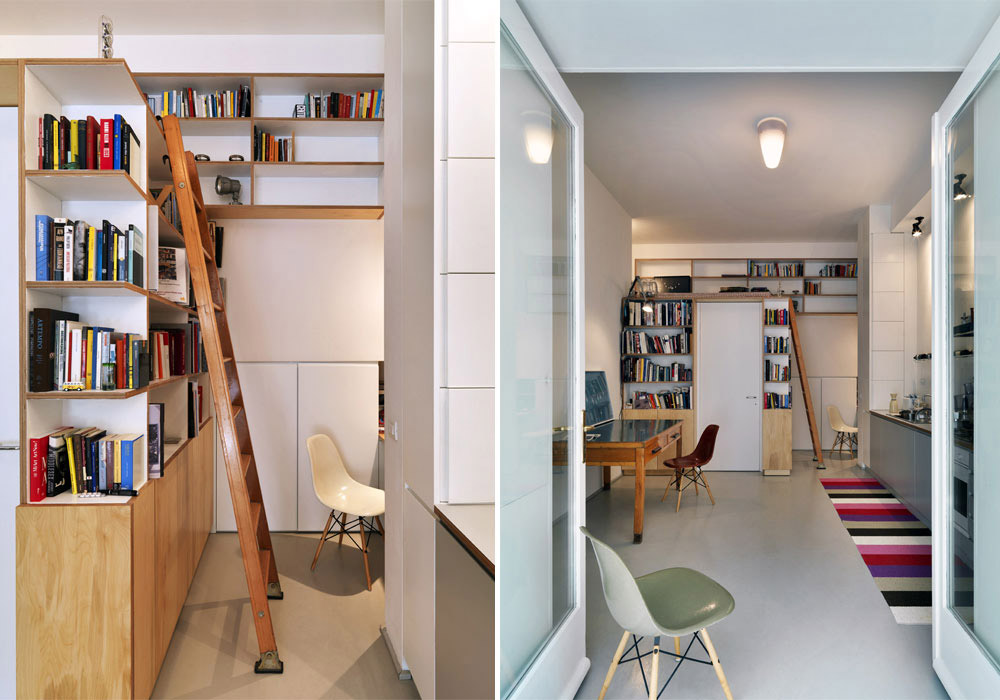 Architects: Filippo Taidelli Architetto
Photography: Andrea Martiradonna