A little far from home but well within their comfort zone, the Toronto based DesignAgency chose to leave their many awards at home during the remodel of boutique hostel Generator Barcelona. That being said, this team of dynamic designers is used to traveling light, as many of their projects take them around the world to do what they do best – design fabulous spaces!
Generator Barcelona is both a journey as well as a destination point thanks to DesignAgency. As a flagship location, it is a combination of one part hostel and one part hotel. Beautifully situated in the Gracia district of Barcelona, this 1960's remodel allowed DesignAgency to take a piece of history and combine it with the local talent comprised of artists, architects and suppliers – bringing together this modern marvel where travelers might rest their weary heads in style.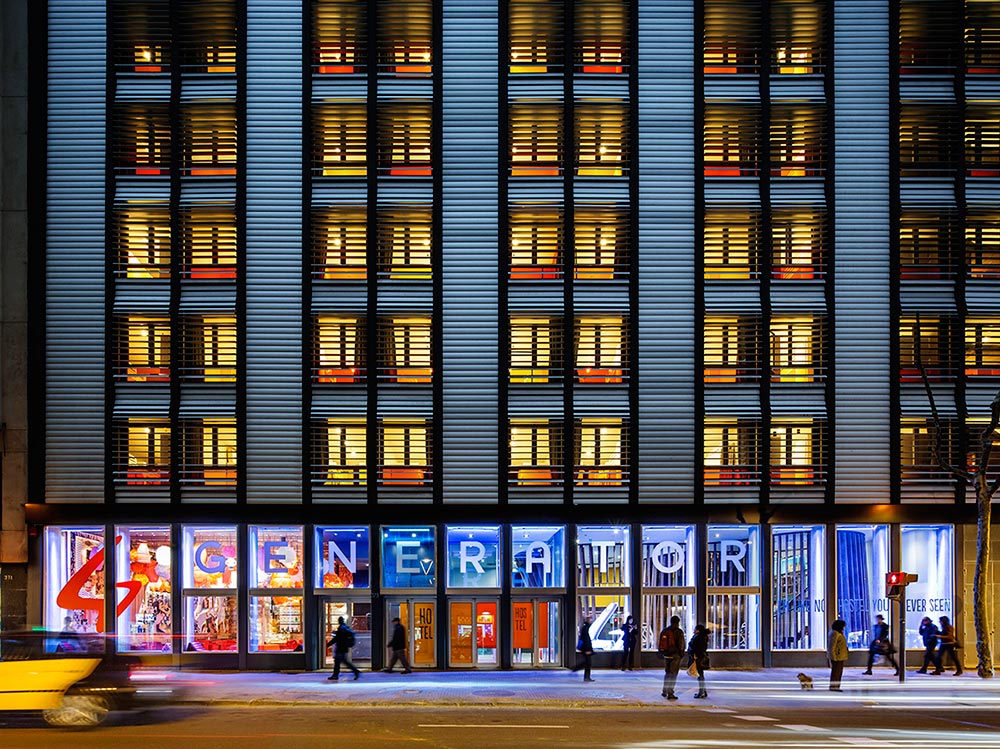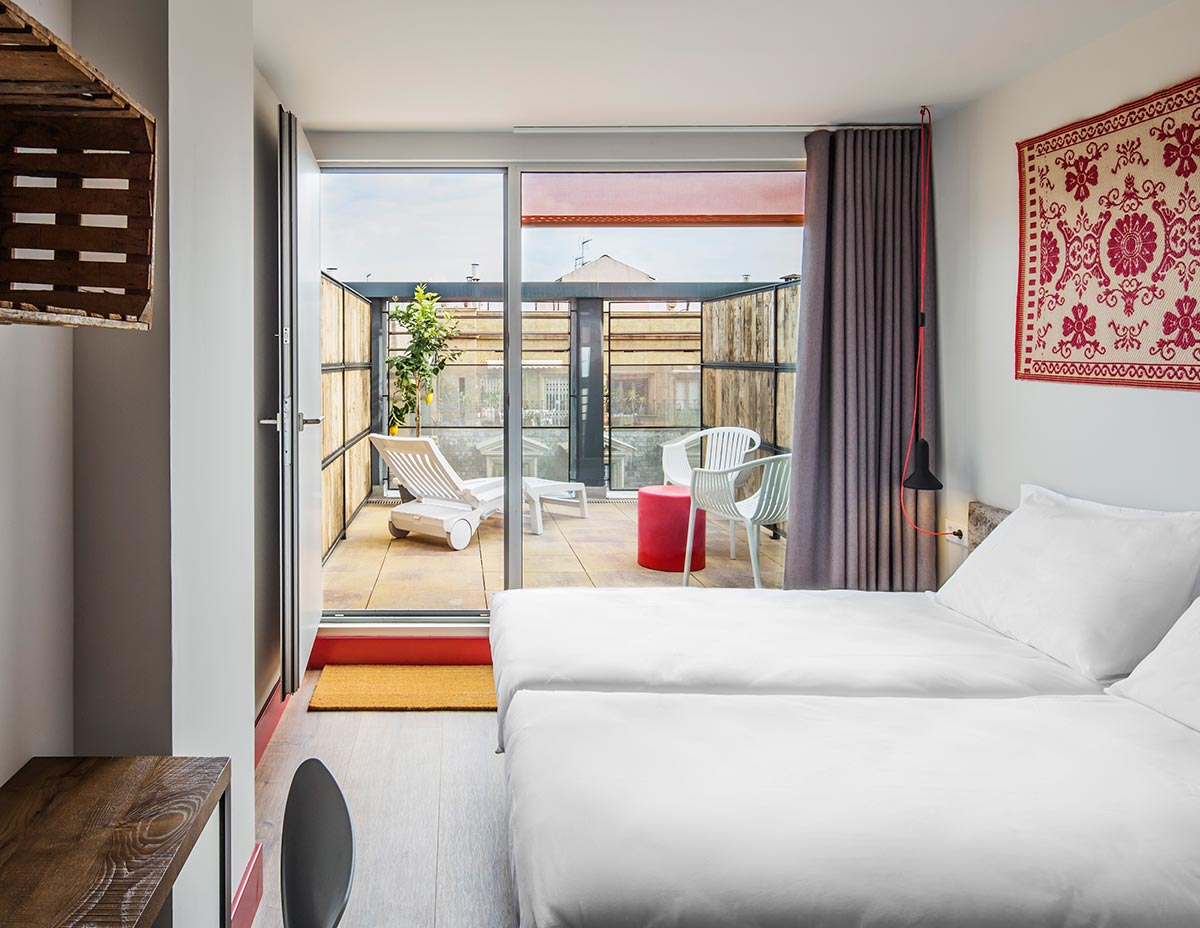 From rooms with sweeping views thanks to their private terrace, to charming bunk-bed style sleeping arrangements, the Generator Barcelona has something for everyone.
For instance; head to the rear of the hotel, and you'll be tickled to find over 300 lanterns lacing the bar's ceiling …lighting the way for a solo cocktail or a rousing dinner with newly acquired friends.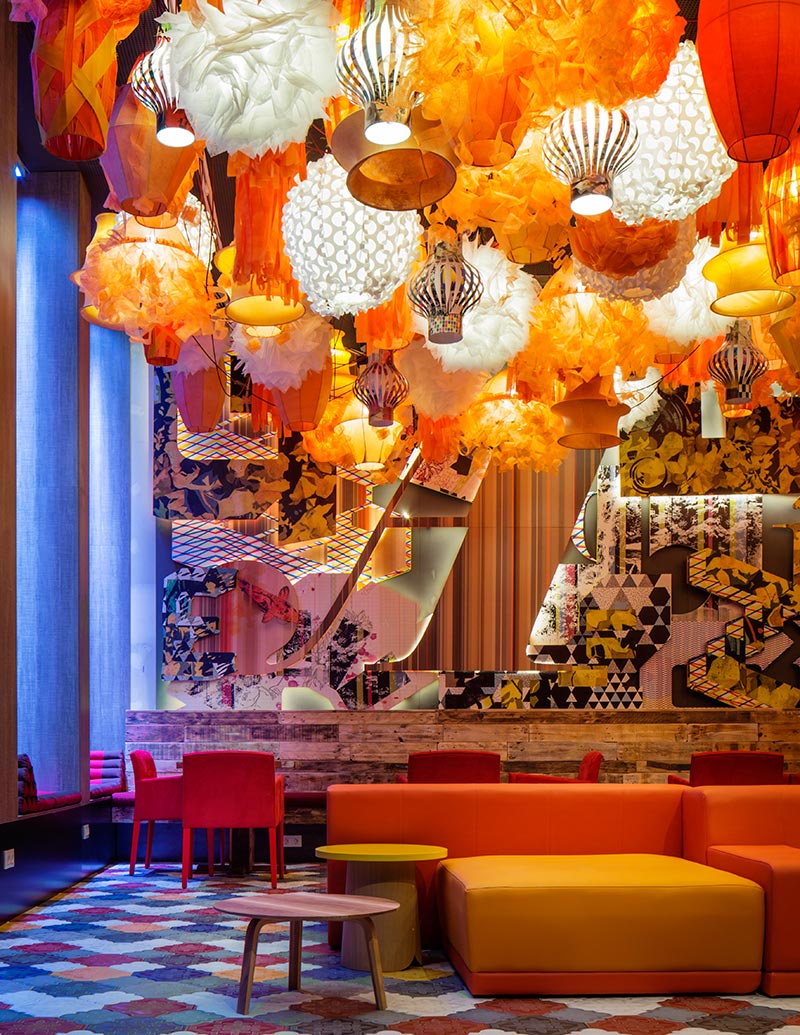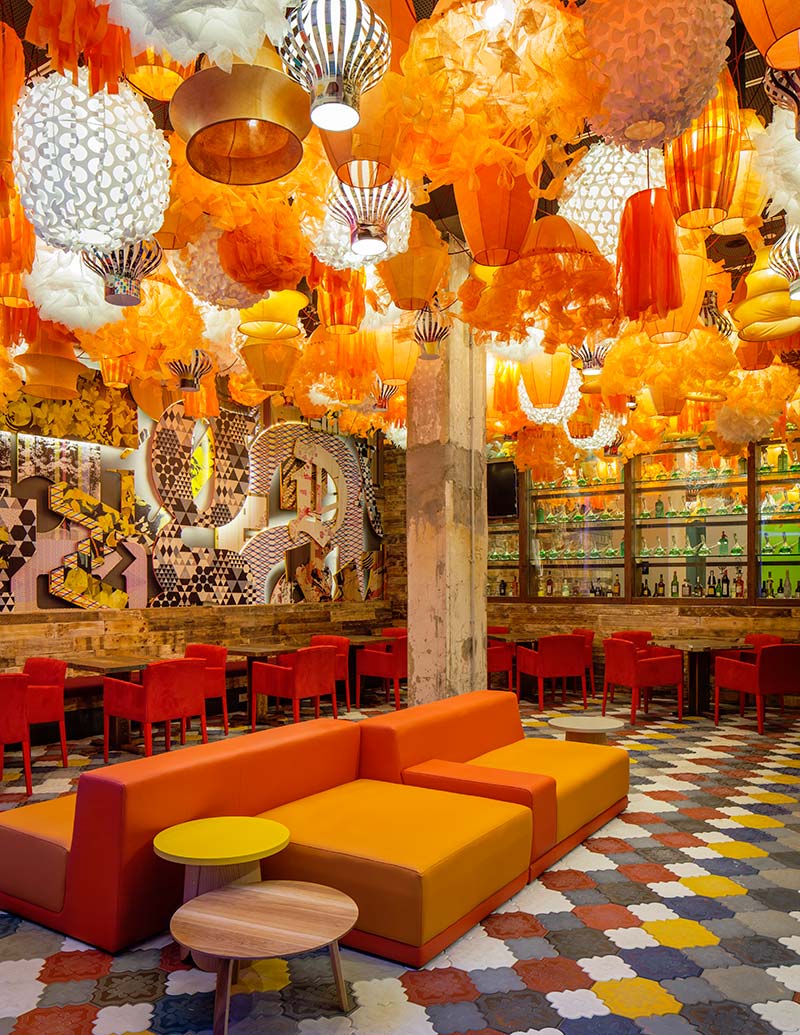 Not to be outdone by the lobby, which boasts of 23-foot high wooden boards recalled from a ship's hull, it has been coined "the bird cage" as this space is a warm nest in which to lounge as you watch the excitement Generator Barcelona attracts.Take a step up the winding staircase and find yourself atop a glass balcony, from where you can capture a Kodak moment with other travelers in a photo booth from yesteryear (okay, probably more like 1995). Or enjoy an old-school board game, try your hand at pool, or simply sit and mingle amidst your wandering – but not lost – peers.
Generator holds an amazing reputation throughout Europe, and Generator Barcelona is without exception. As a hostel that acts much like a hotel with its paramount service, kitchy amenities and stellar style, you will definitely feel welcome and inspired in this space, taking visual memories and likely making many friends thanks to this true attraction!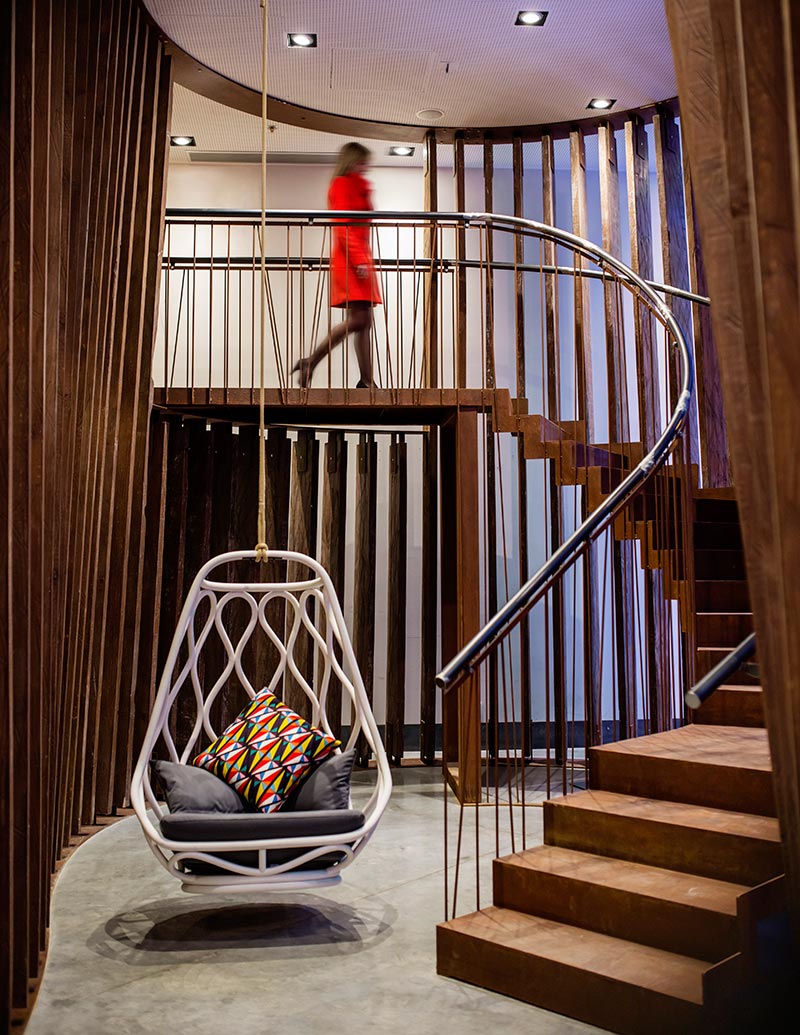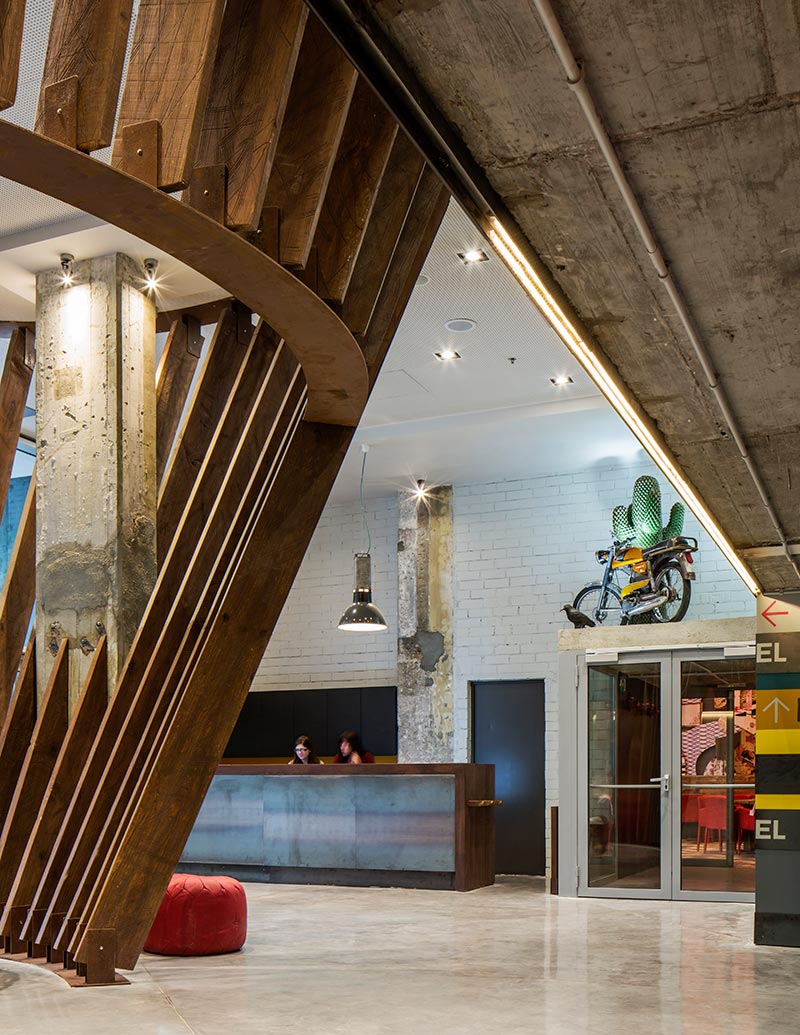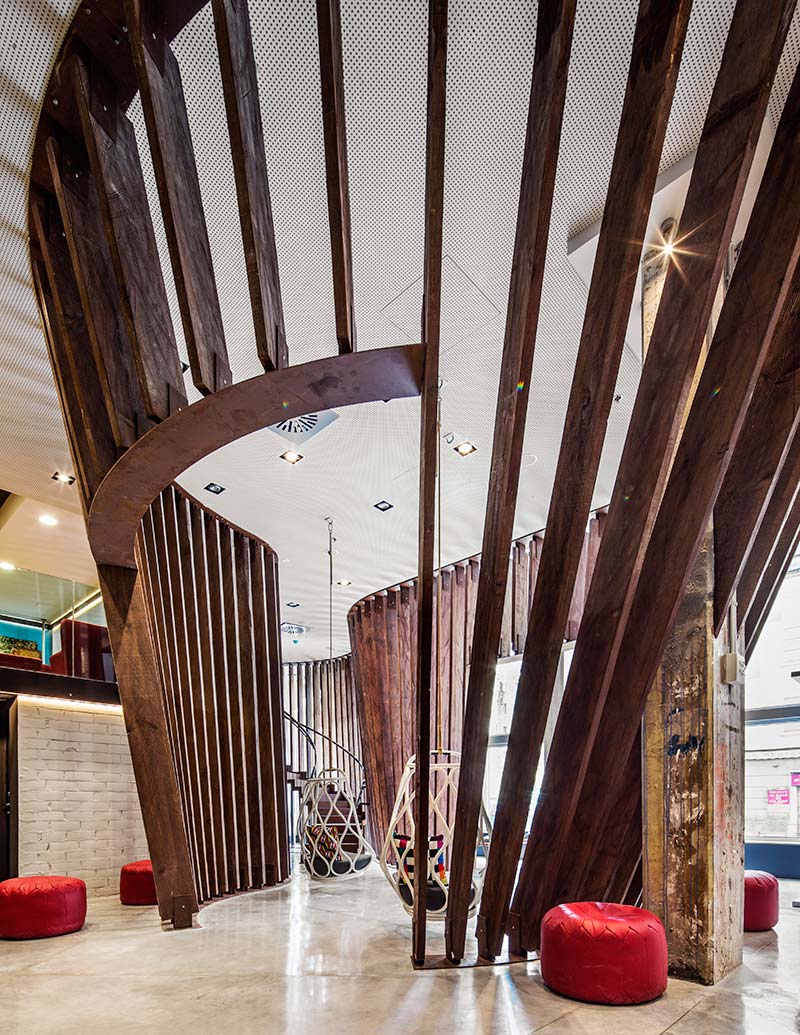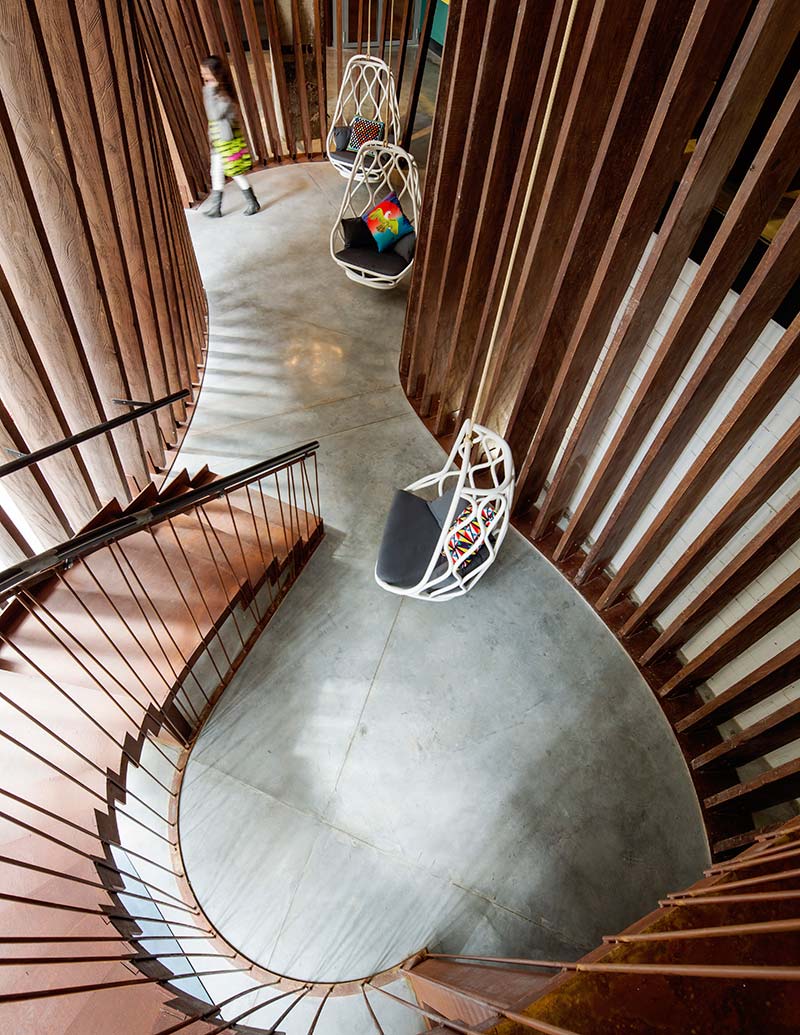 Generator Hostel Barcelona
Design: DesignAgency
Graphic Design: DesignAgency / Carlos Coido, Ibinser
Local Project Architect: Ibinser
Photography: Nikolas Koenig