Nature Humaine took this architectural project to a whole new level of wow when they transformed this home. Although considered a split-level dwelling, this 2000 sq ft home offers two spaces that contain their own bedroom and bathroom, while artistically combining them as one unit.
Boasting of an open concept, it delivers opposing slate grey and white walls, blending perfectly with the metallic grey flooring and unfinished plywood panels throughout.
Nested shelving contained within the walls provides ample storage, while single Edison style lighting hangs from the ceiling as a reminder of just how beautiful simple elegance can truly be.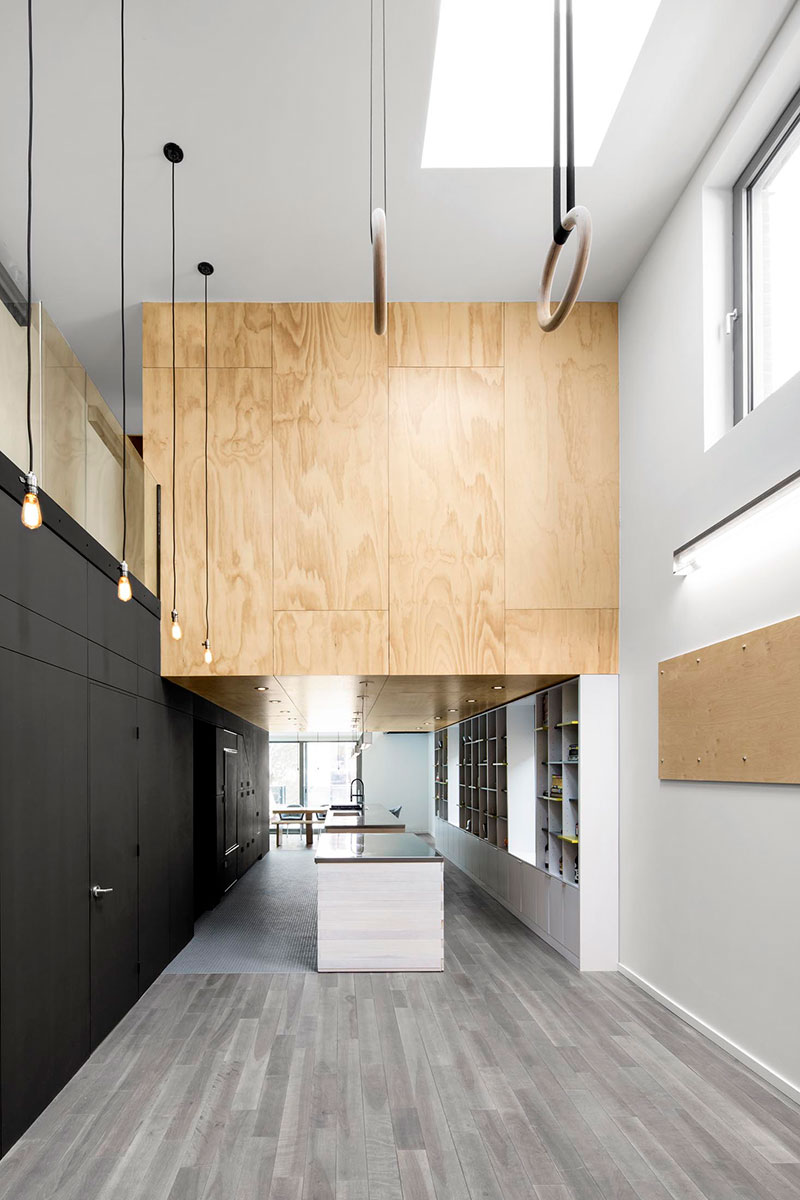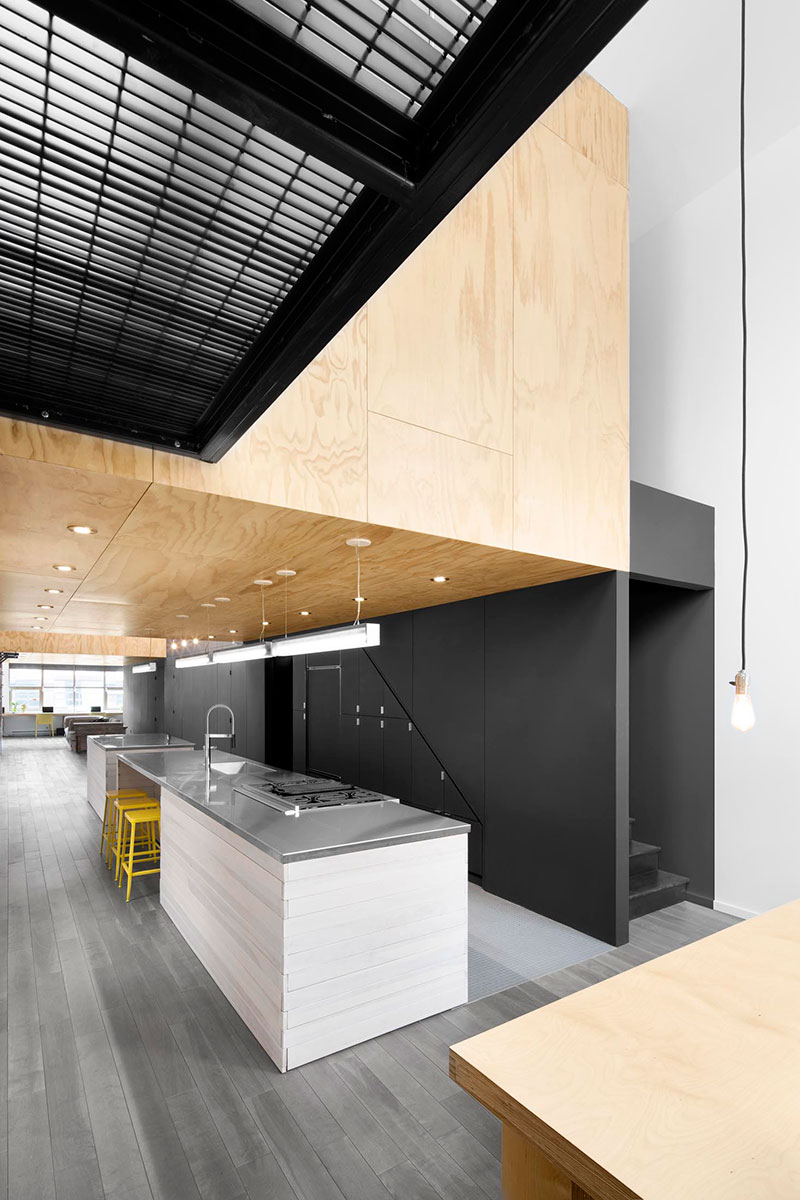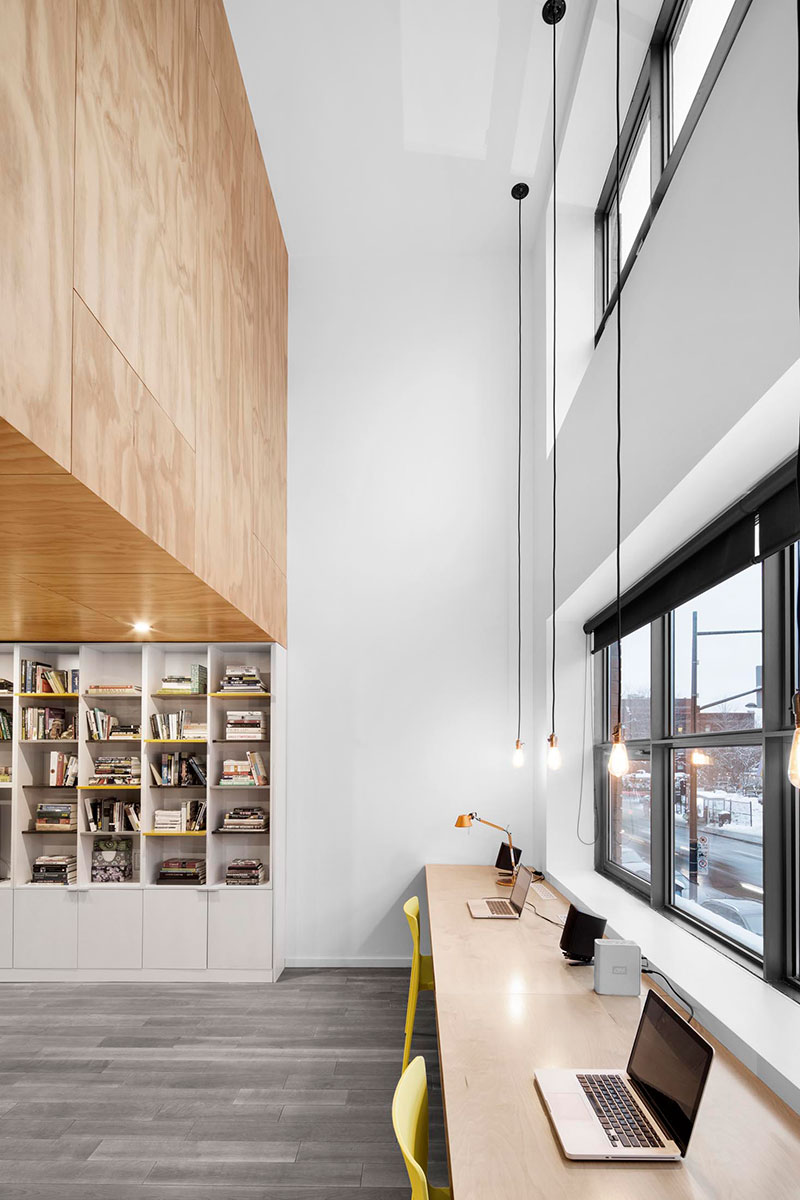 Not to go unnoticed, the yellow accent chairs line the kitchen granite countertop, but not to be outdone by the yellow-tiled shower – somehow creating a uniformed palette of color perfection. We would be amiss if we didn't mention the Tiffany blue door in the alternate bathroom. This simple splash of color adds the ideal "je ne sais quoi" to the clean lines of this washing room.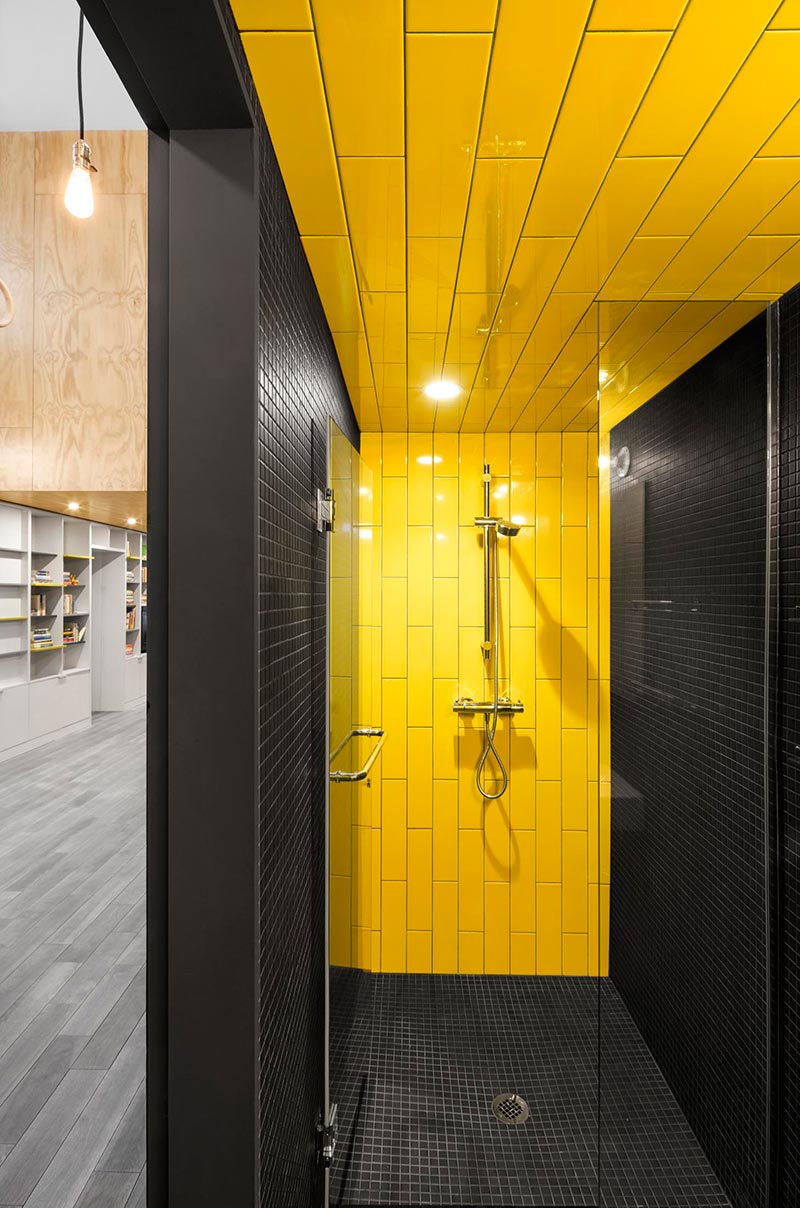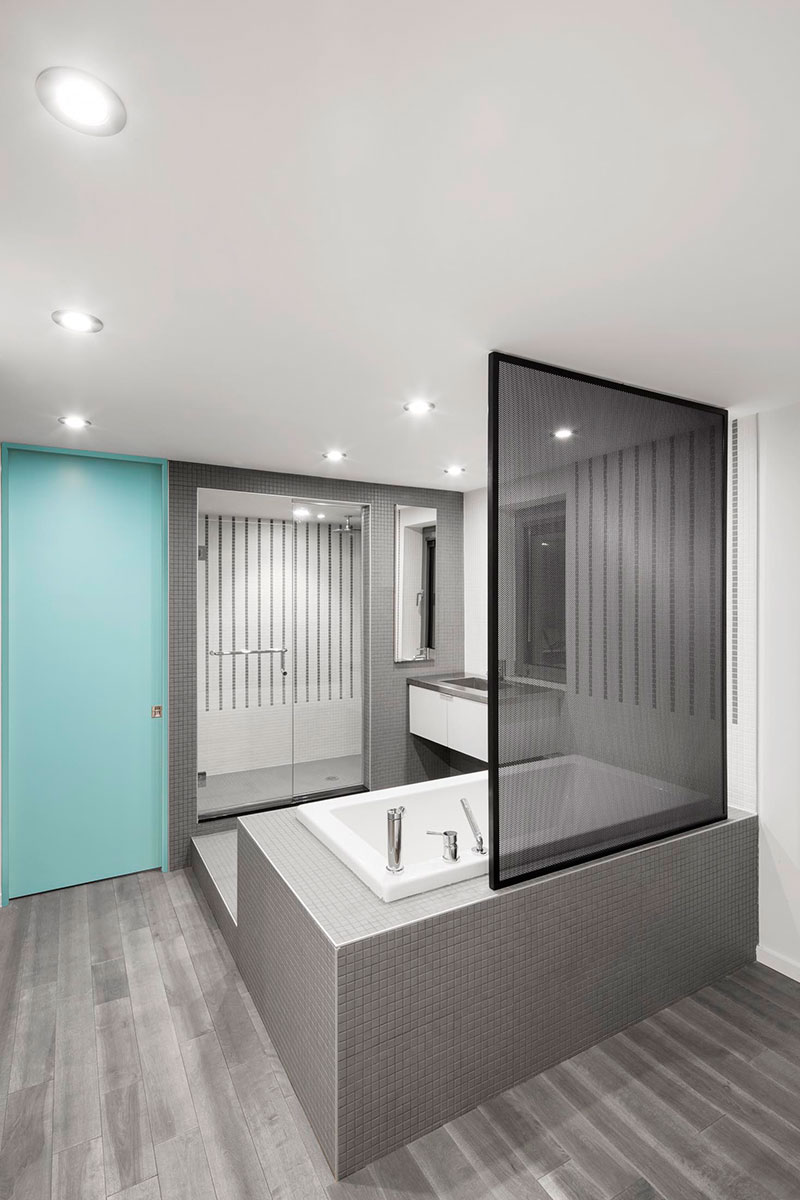 And of course no home is complete without a chin-up bar and gymnast rings, utilized as an exercise space nestled neatly between the two floors. After all, this modern jungle gym is intended for both free play as well as organized entertaining for the athletic duo that calls this space home.
Nature Humaine truly harnessed the elegance of a grownup stretch-loft while encouraging a 'roam freely' feel, all resulting nicely in the exact desires of the owners.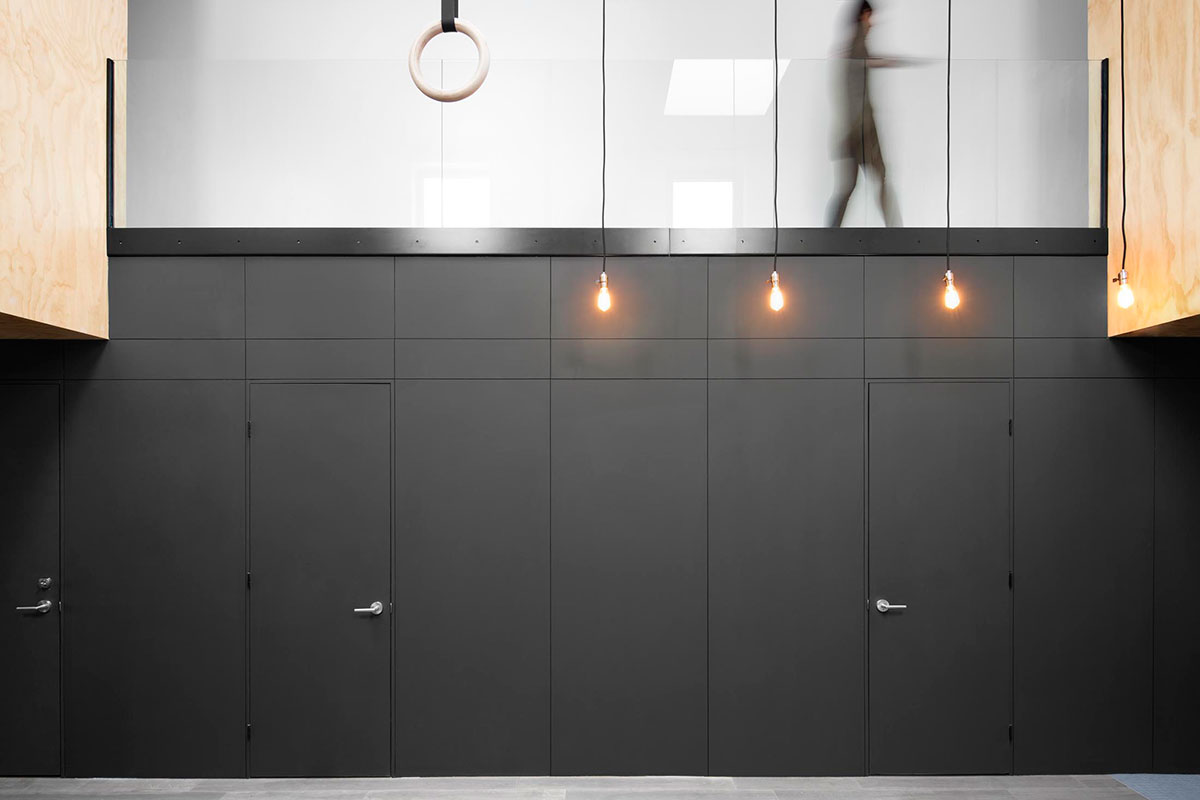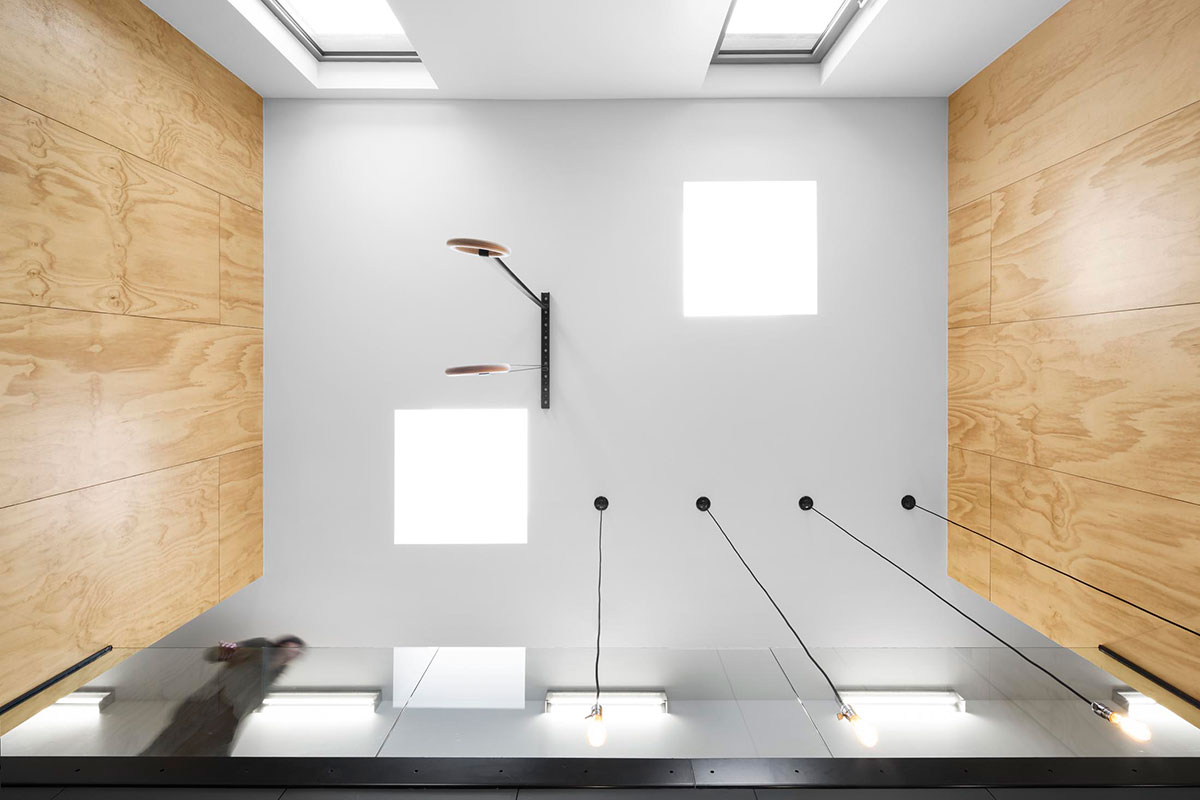 Architects: Naturehumaine
Photography: Adrien Williams