Elvis was to music what Architect Saul Zaik was to this 1950's Portland remodel project. Along with the assistance of Project Manager, Emily Knudsen from Jessica Helgerson Interior Design, this dynamic duo did a bang-up number on this relic.
By expanding the home vertically with vaulted ceilings, this visionary design rose to new heights, combining a polished wood ceiling with flat black beams running the entire span of the open-concept living room and kitchen.
Keeping with the original 1950's feel of homey nostalgia, the renovation came on the heels of a slew of many other remodels that did not do this space any justice – something Emily turned around indefinitely.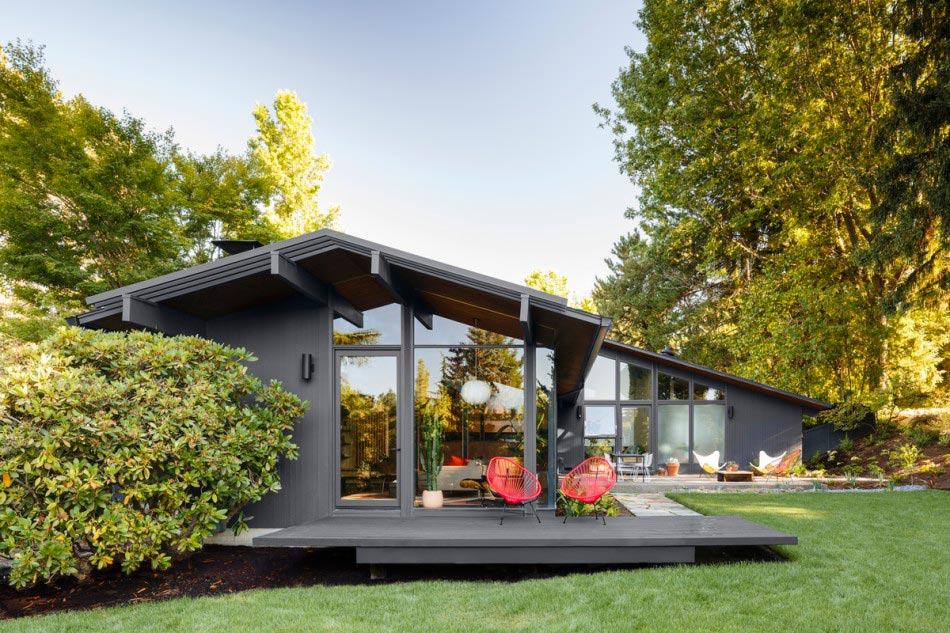 The sunken living room is a feature not seen in many modern homes today, and is highlighted beautifully by a multitude of windows.
This walk-through space is reminiscent of a time when "made in the shade" was a term representing a guarantee that something (or someone) would be a success – which is exactly what this remodel project turned out to be. A success!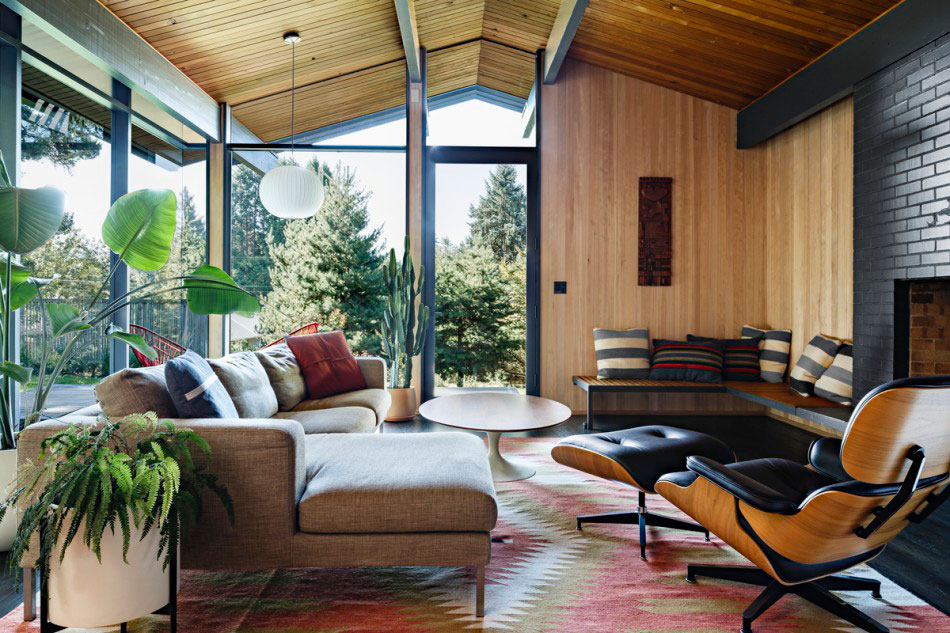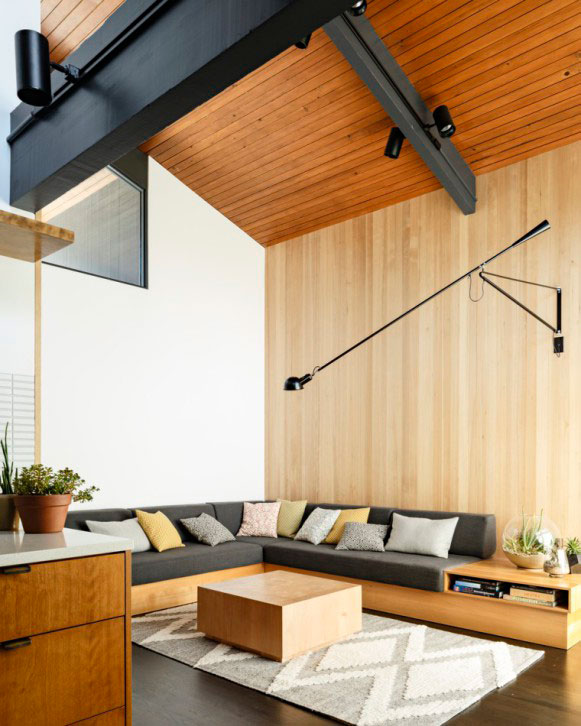 Although the kitchen and living room leading out onto a flat-deck patio are definitely the main focal point of the home, the master bathroom boasting of a walk-in shower with floor to ceiling white tiling makes a splash all it's own. And we won't lie; you kind of want to stay a while in this tranquil area not exactly intended for lounging about in without good reason.
No room was left untouched by the expert design wand of JHID, as each space is filled with a fitting grey flare of color, balanced by the honey-brown wooden ceiling, and the aforementioned expansive windows – delivering a continuous ray of light in a space that embraces and embodies it.
This remodeled home truly exudes the charm of an era when ponytails and rock & roll were all the rage, and life lent itself to simplistic opulence. It will have friends and family both exclaiming: "nice pad you've got there daddy-o"!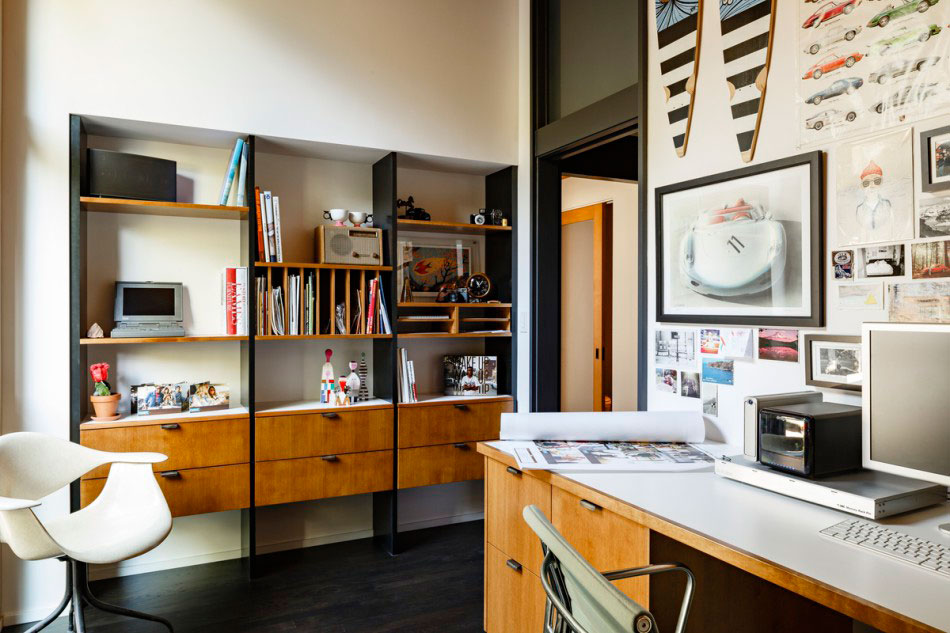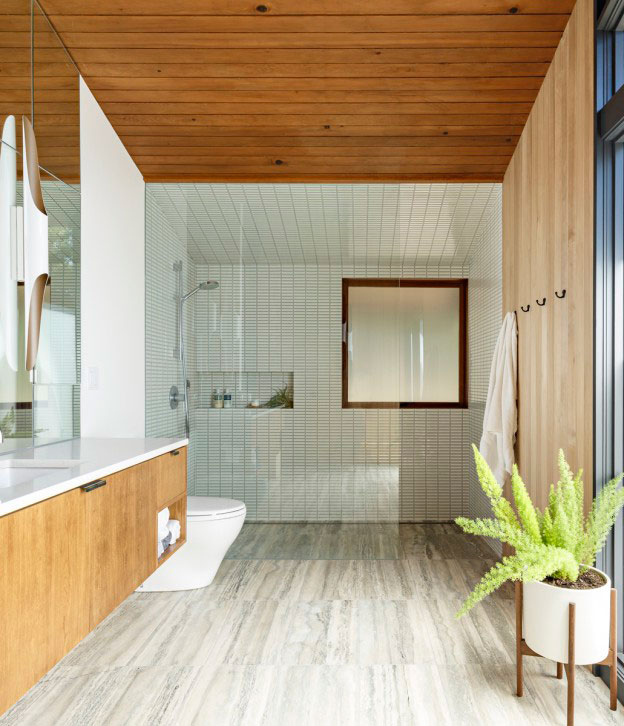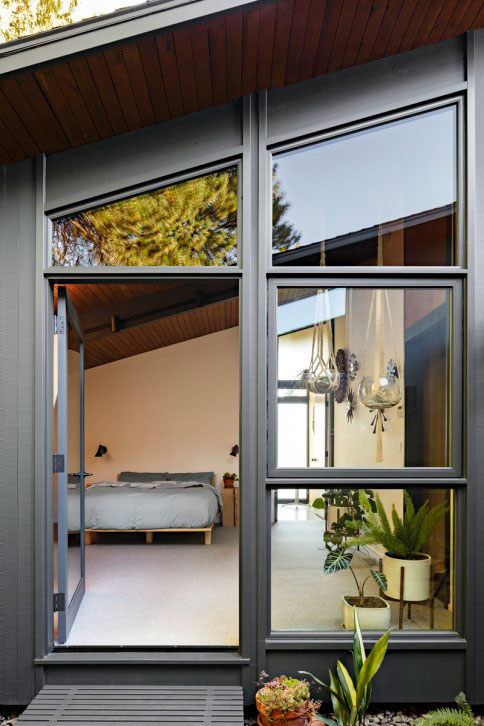 Architects: Jessica Helgerson Interior Design
Photography: Lincoln Barbour