LLI Design truly outdid themselves with the transformation of this family space. Although it was a mere 5 years old, the well crafted redesign of this Buckinghamshire detached house fulfilled the desired attachment this young couple and their 2 children hoped for.The aim was clean and modern without the sterile feel of a clinic, which was delivered upon nicely for this family of four.
Amidst offering the high fashion feel of an art gallery, this redesigned home boasts of family functionality for the day-to-day use that any parent and child dwelling requires. Drenched in a white background, the space is centered by grey fixtures and features, and accented with a bold red couch that creates the focal point for this one-floor mix and mingle living quarters.
Originally this layout delivered little in the way of continuity, breaking up the various rooms and offering very little in the way of usability. So by tearing down the wall between the kitchen and dining room, it opened up the layout and created a sense of unison, allowing the family to enjoy this new open concept without the interruption of dividing walls.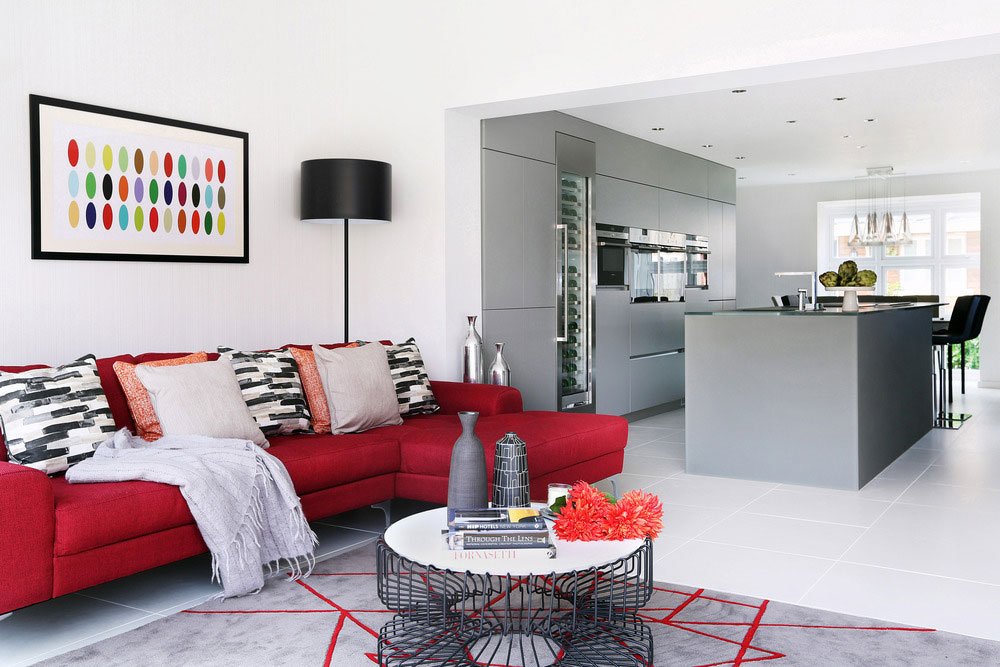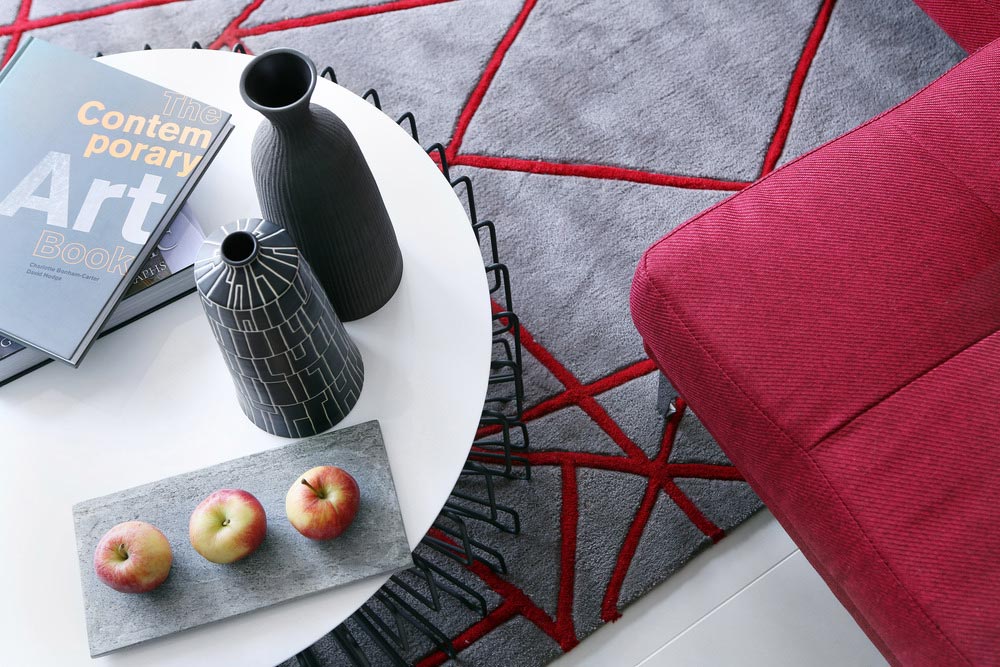 Because the kitchen was the focal point in this redesign, LLI Design ensured it delivered a visually stimulating appeal, while offering high-level function with a 3.7m central island lit with LED strips, adding a lighting feature that was unique but still useful. And let's face it …no kitchen is complete without a wine fridge, which this space proudly boasts of without shame or lack of stock for adult enjoyment, while the study offers the children a place to, well – study.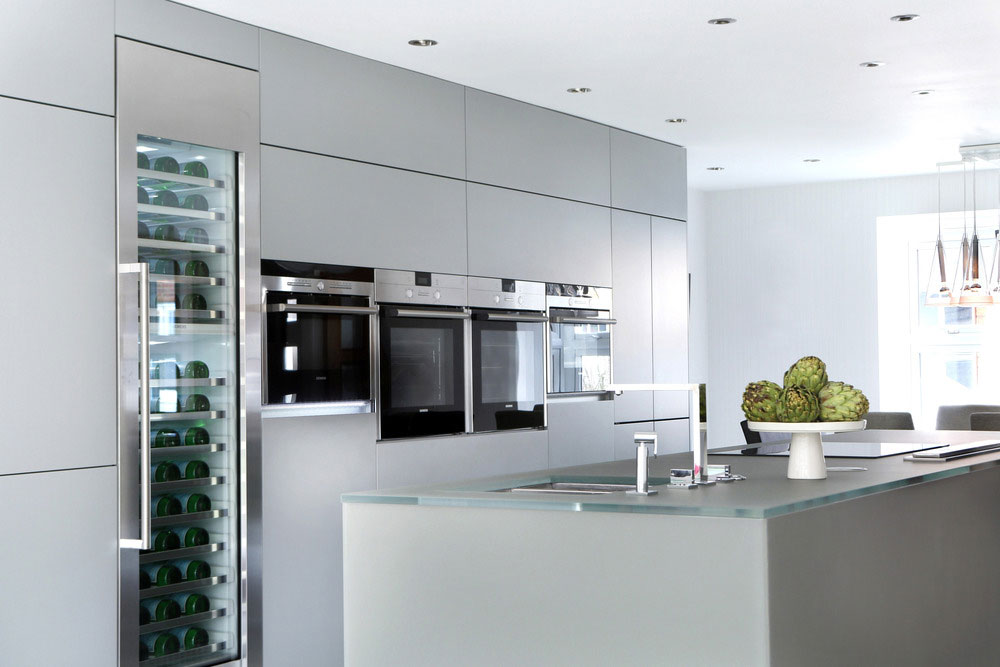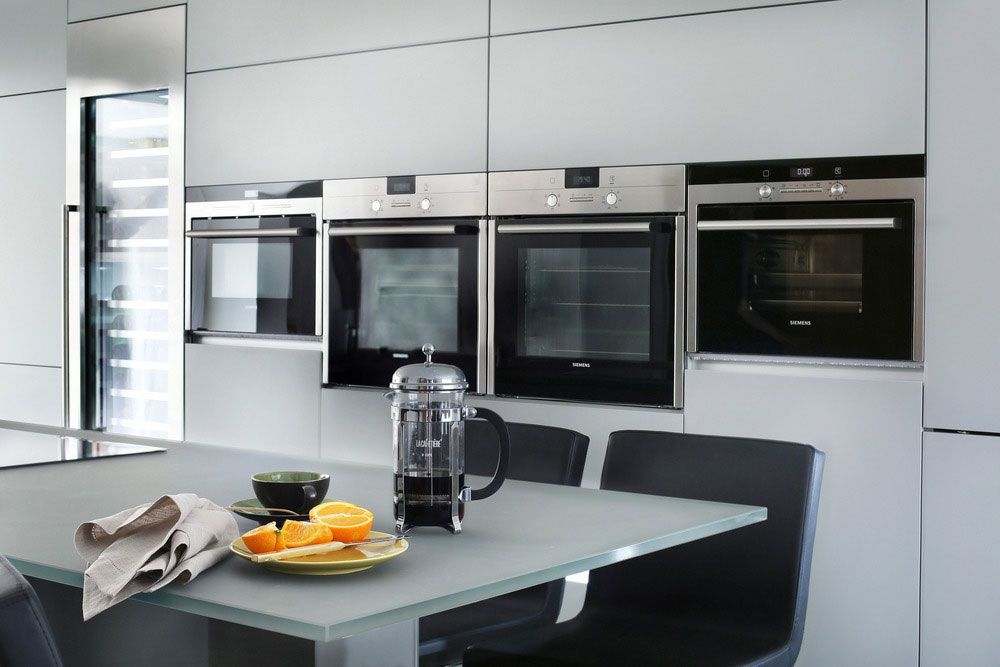 Although this was a fairly new space to begin with, the refreshingly open remodel has brought increased function to the family, without leaving any fashion elements out of the picture from which they can draw daily enjoyment and inspiration from. So bravo LLI Design, on another job very well done!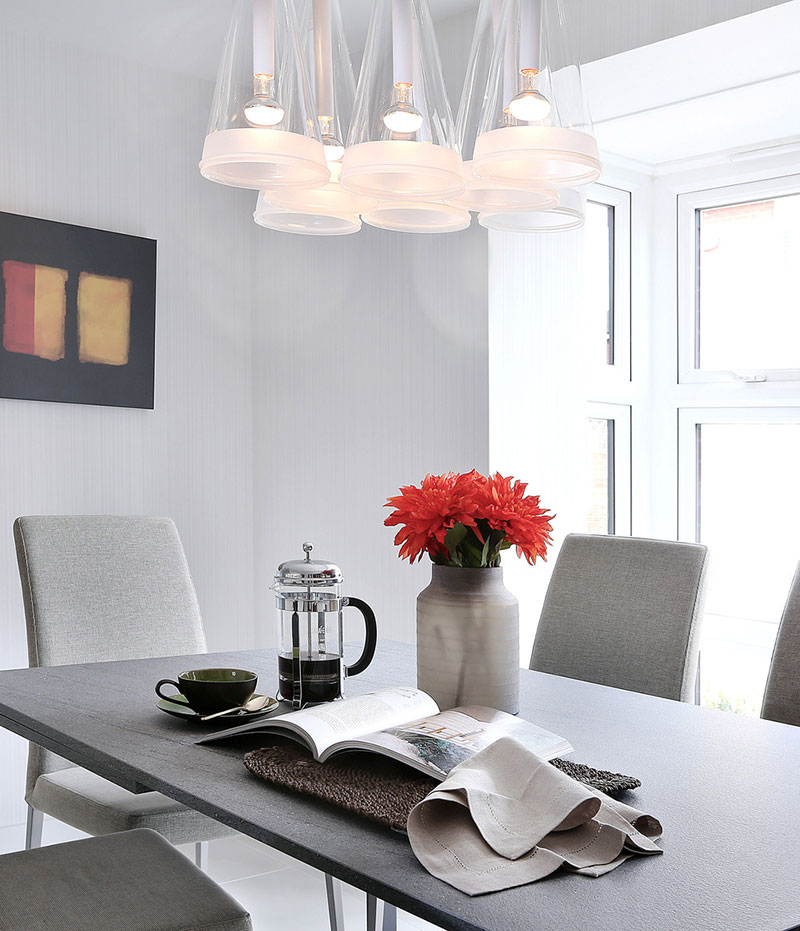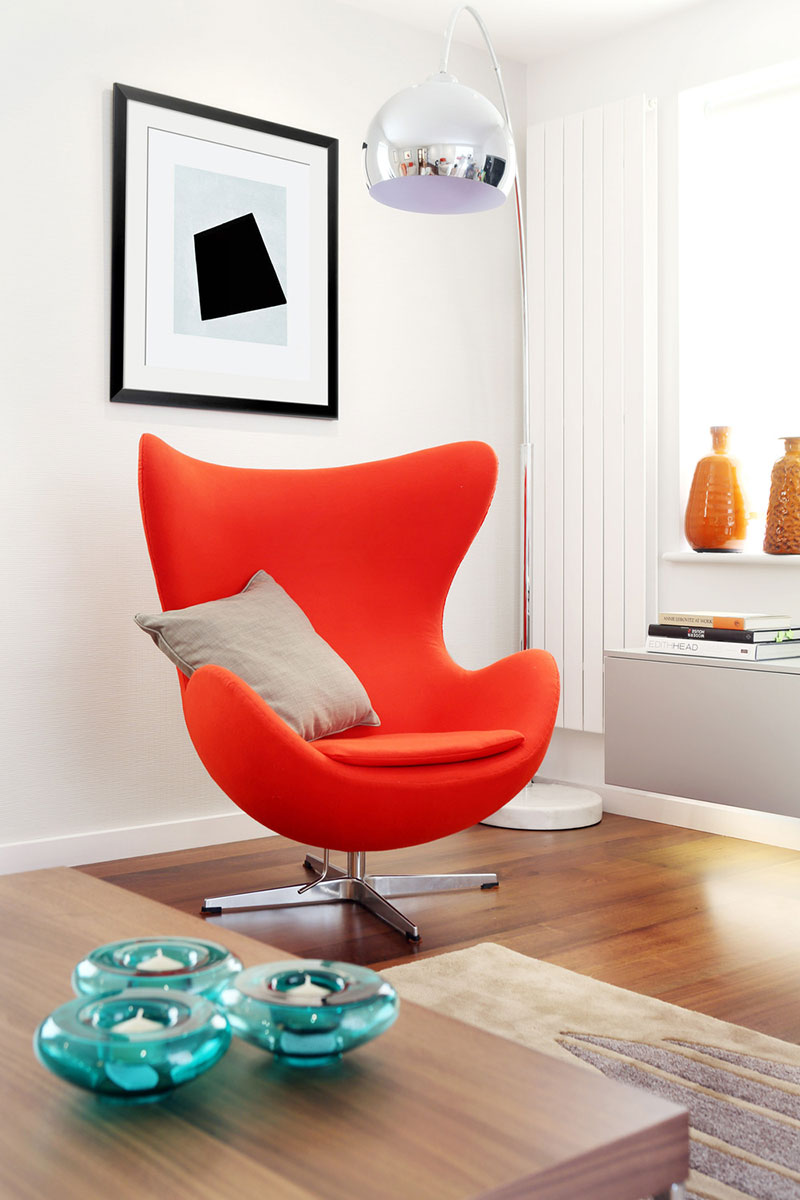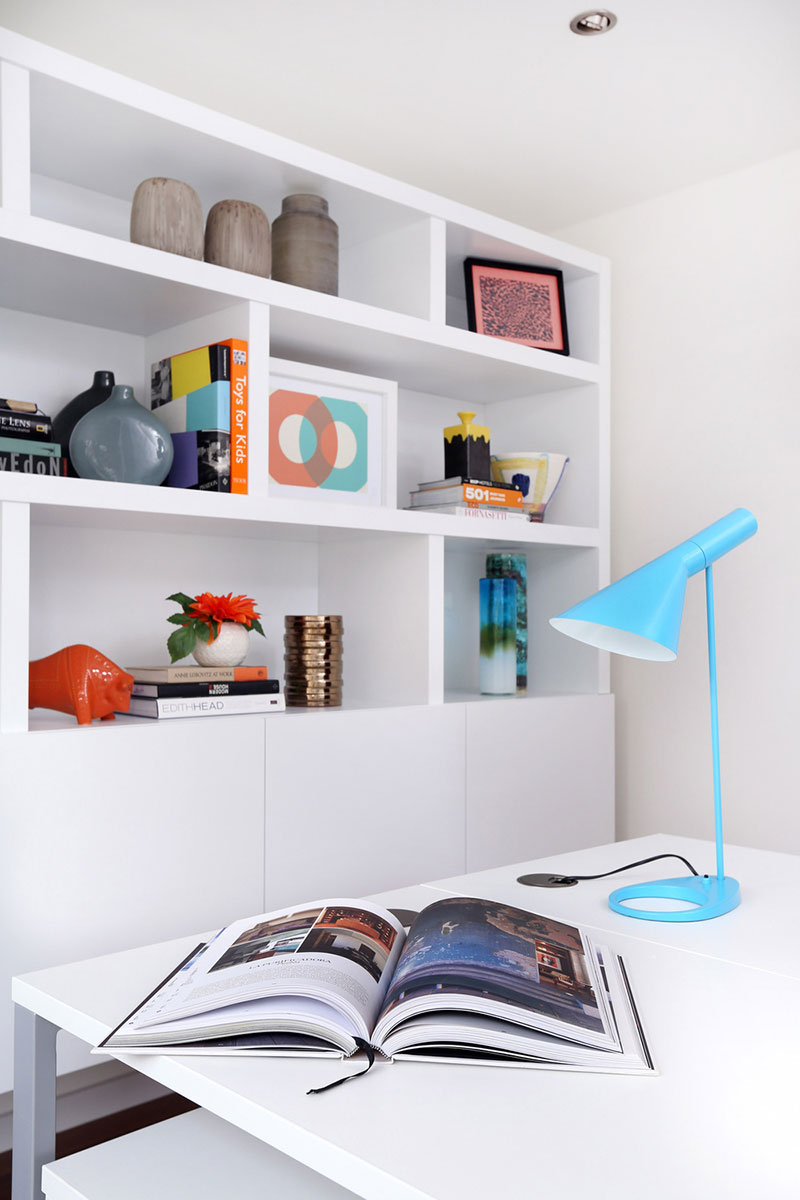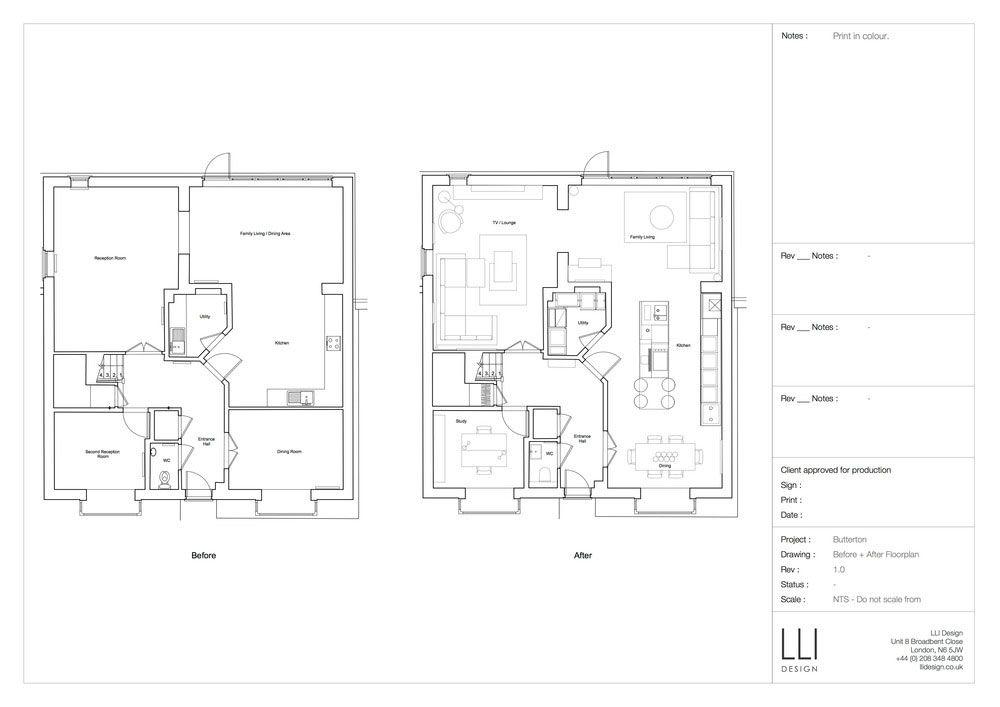 Architects: LLI Design
Photography: Alex Maguire Photography