Before you venture into this post, we suggest you grab a comfortable seat on which to perch yourself on for the following viewing pleasure. You are about to witness a beautiful monochrome interior, designed by Anastasiia Andreichenko of Saratov, Russia, which is well worth taking the time to fully visually absorb!
For those of you who aren't aware of the term, "Monochrome" is a word that describes paintings, drawings, design, or photographs displayed in one color, or shades of one color combined together.
This monochrome stage, in particular, is set upon high gloss wood plank flooring, crystal white walls, a panel of simple grey curtains, and a kitchen blackboard backsplash embellished by fantastic chalk scripts and fonts.
The clean lines of the white cabinets and hood fan create the perfect complimentary contrast against this backsplash, while the thick black cabinet running along the adjoining wall allows for both storage and depth of design.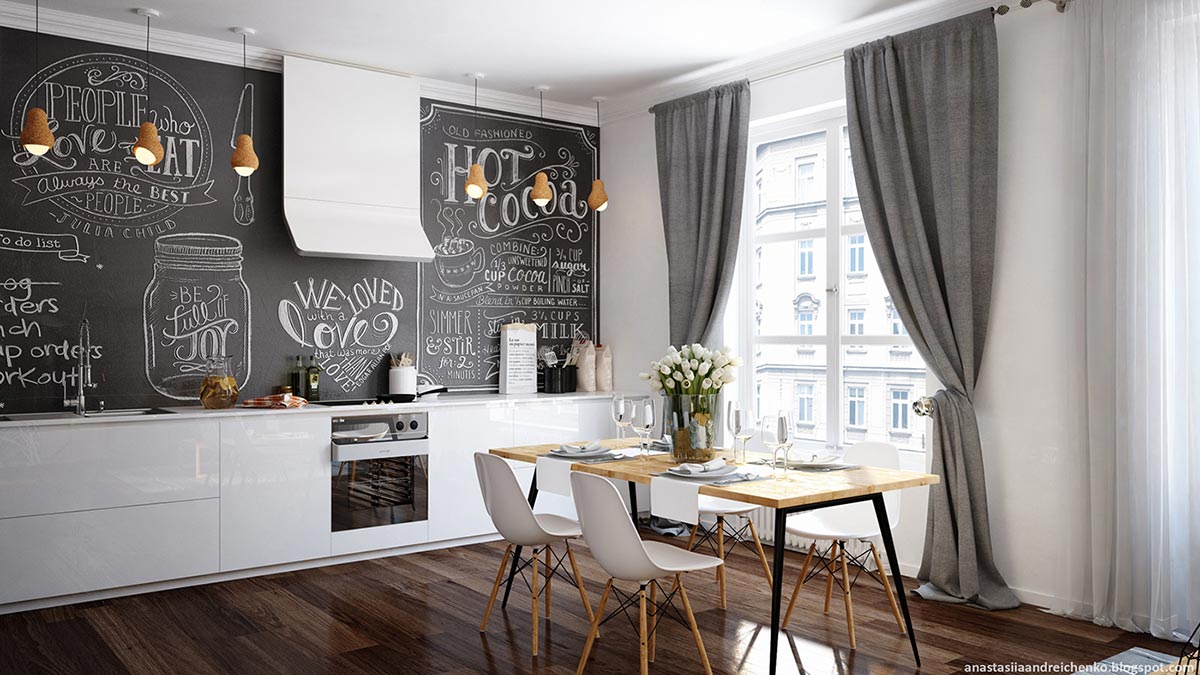 The simple white chairs that line the equally simple pine table, allows for the vase of white tulips to make their own natural splash. While the living room delivers four-teardrop diamond shaped lighting chandeliers of sorts, with a simple grey couch and a smattering of perfectly stacked prints and images along the wall.
A functional black desk sits directly opposite to the glass patio doors shrouded in white framework, and drenched in light-giving allowances – bringing this monochrome'd space together in simplistic elegance and beauty.
50 Shades of Grey just found it's tantalizing match we'd say!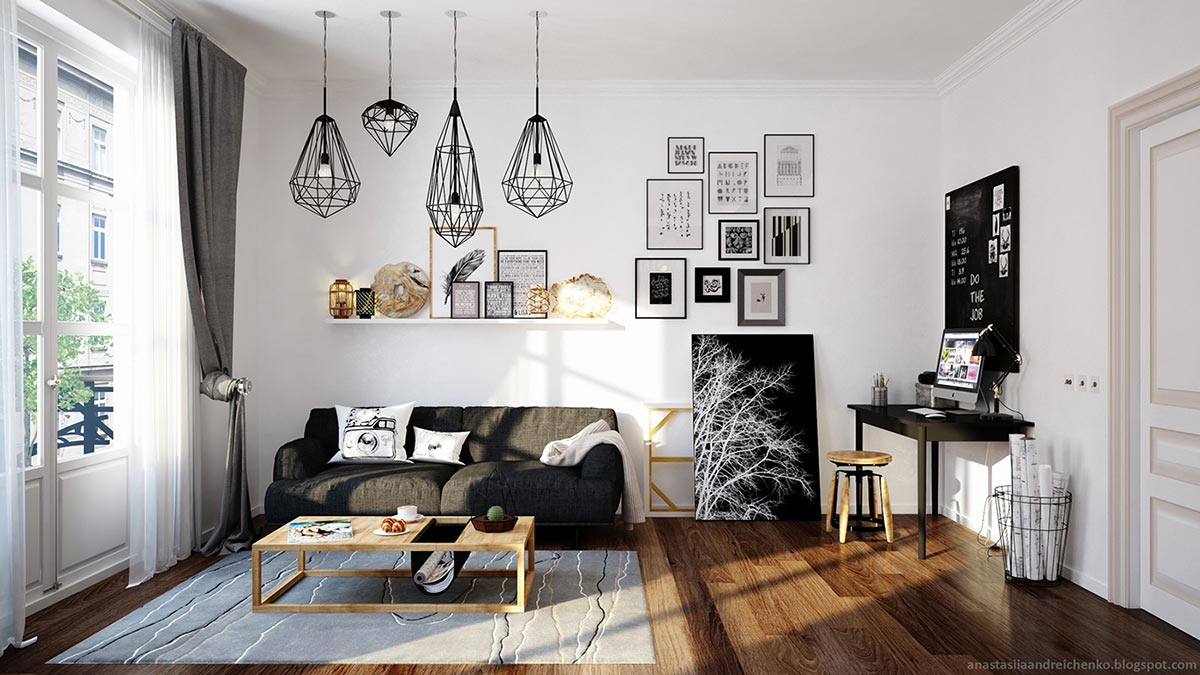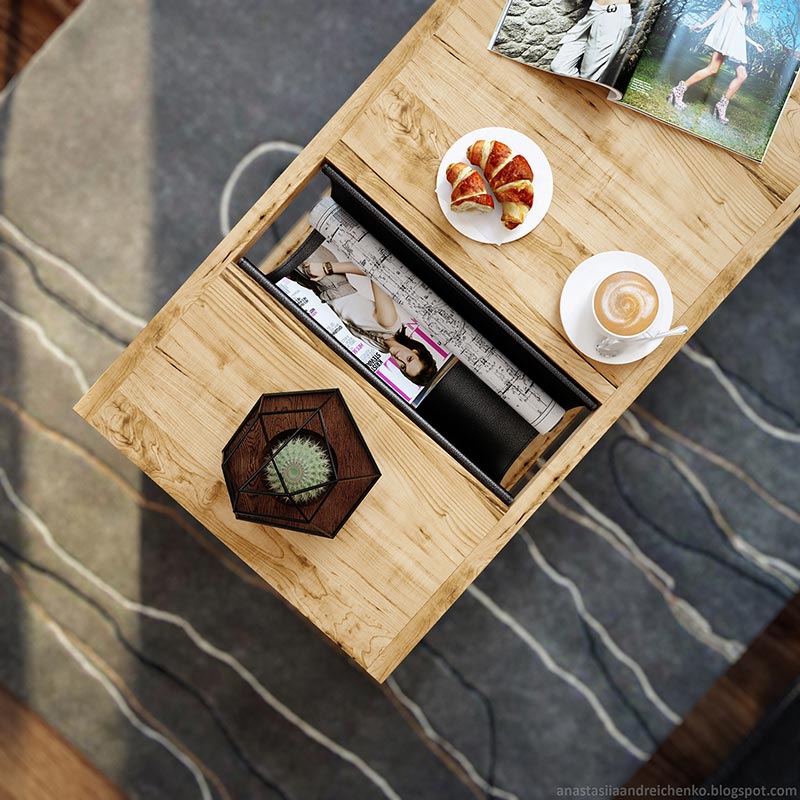 Design: Anastasiia Andreichenko
Photography courtesy of Anastasiia Andreichenko