The Loft Bratislava can be described in one word. Scrumptious. Located in Slovakia, and designed by the architects at Atelier SAD, this top floor, one level, open concept 108 m2 apartment is eclipsed by an outstanding 151 m2 outdoor living space – enough room to live a double lifestyle really.
The duly noted designers took the 13-year old mainframe of this dated dwelling, and re-engineered the walls, floors, ceilings, bathroom fixtures and kitchen appliances, delivering a fresh spin worthy of savant status. Among many other design elements, the brushed gray ash floors demand attention, and were treated with wax; both for function as well as fashion purposes, coming together to deliver a smooth finish with a dynamic look.
But it is the outdoor space that truly fixates. With its astounding size and layout, offering a sauna, hot tub, outdoor shower, as well as an outdoor bedroom, the duality of this indoor/outdoor space is brilliant. To boot, it is all covered by a lightweight roof enhanced by circular skylights, and the solid garapa wood-plank flooring is carried up into some of the framework, as well as the shower – offering it's owner season after season use.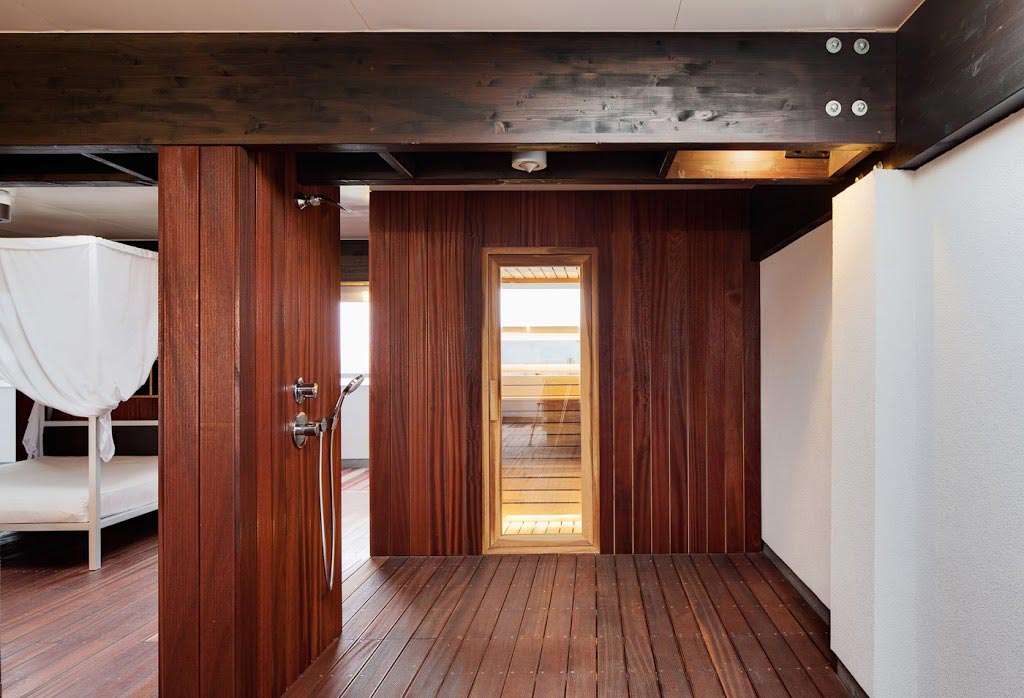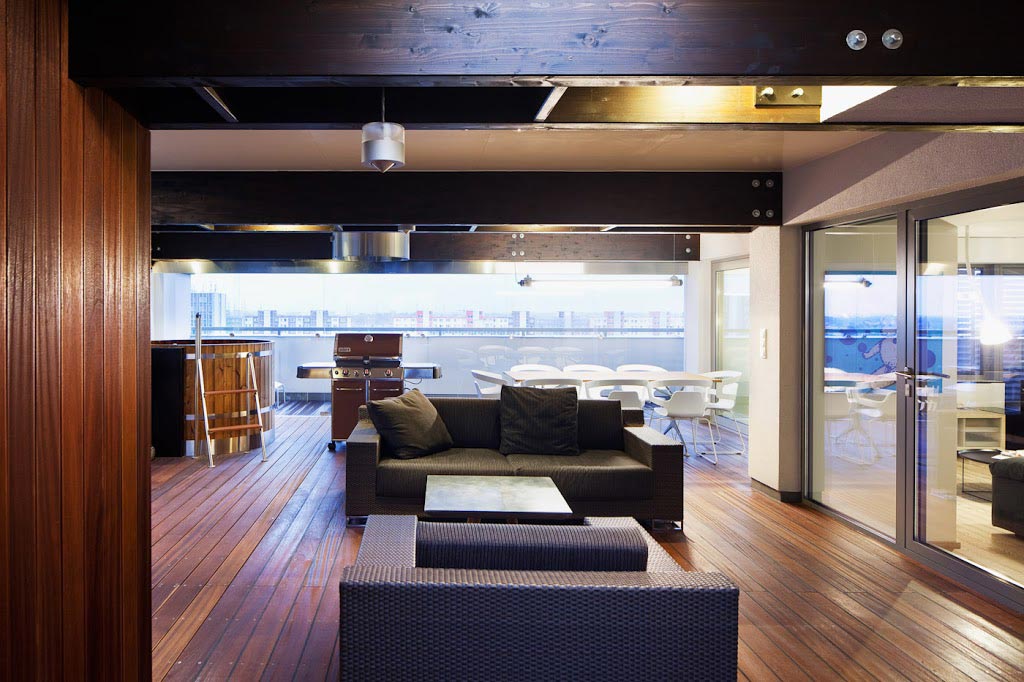 Take a step back inside and the circular stainless steel hood fan in the kitchen lends a metal air of elegance, not to be outdone by the circular sink and mirror in the interior bathroom, keeping this chosen shape throughout the apartment uniform.
This simply delicious apartment delivers a sumptuous layout, and a lay of the land terrace unlike any we've ever seen – but we're sure glad we did, and equally glad we could share!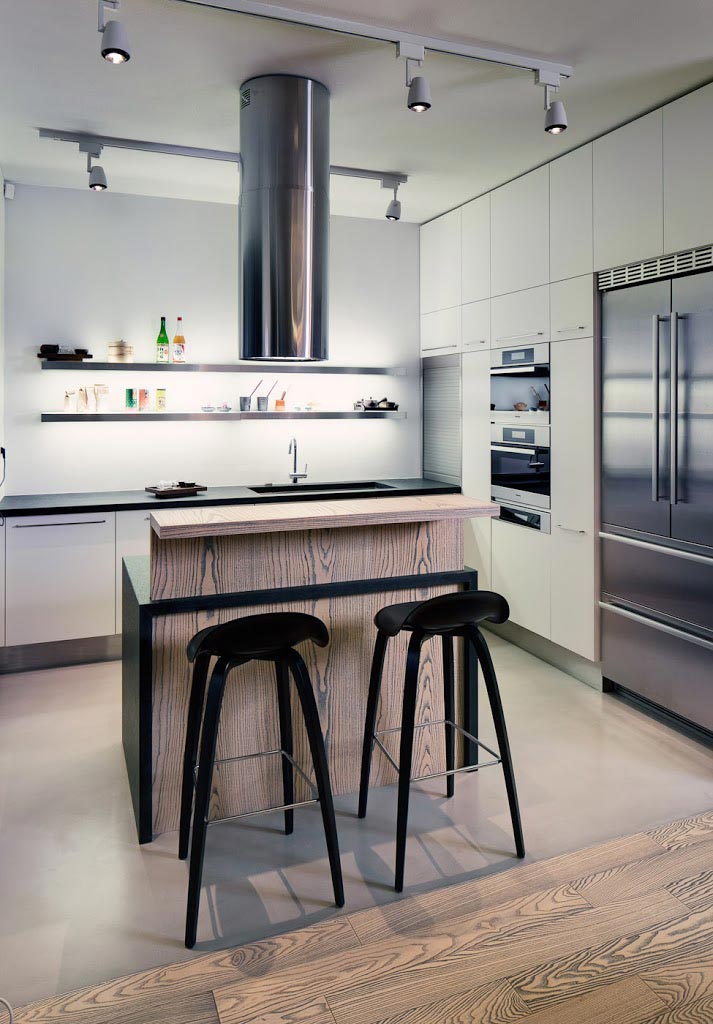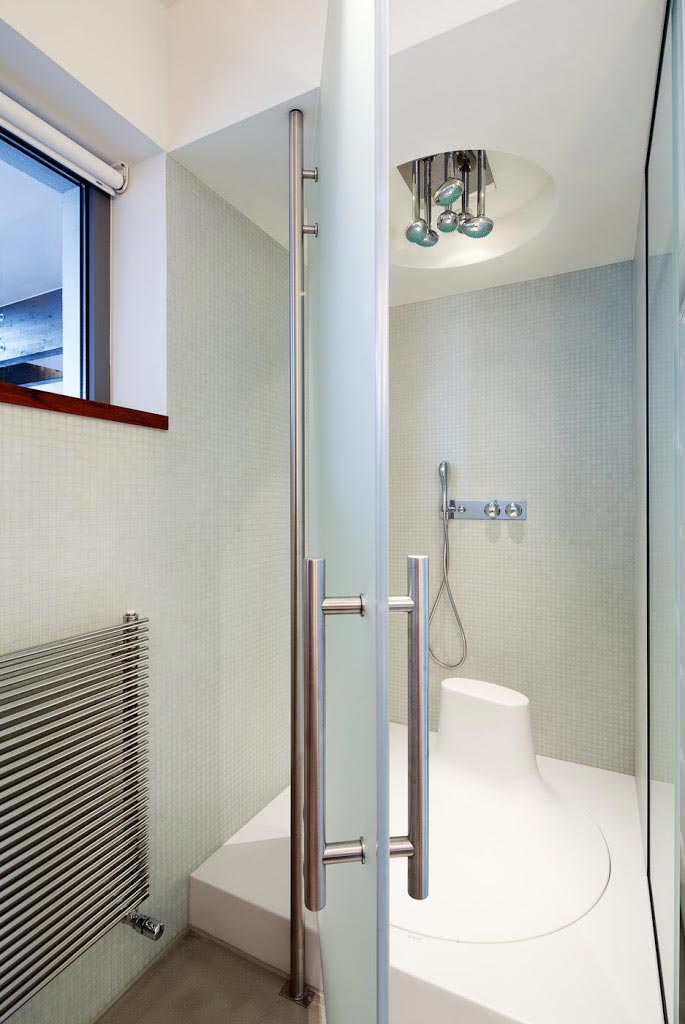 Design: Atelier SAD
Photography courtesy of Atelier SAD